Other Desserts/Baked Goods/Drinks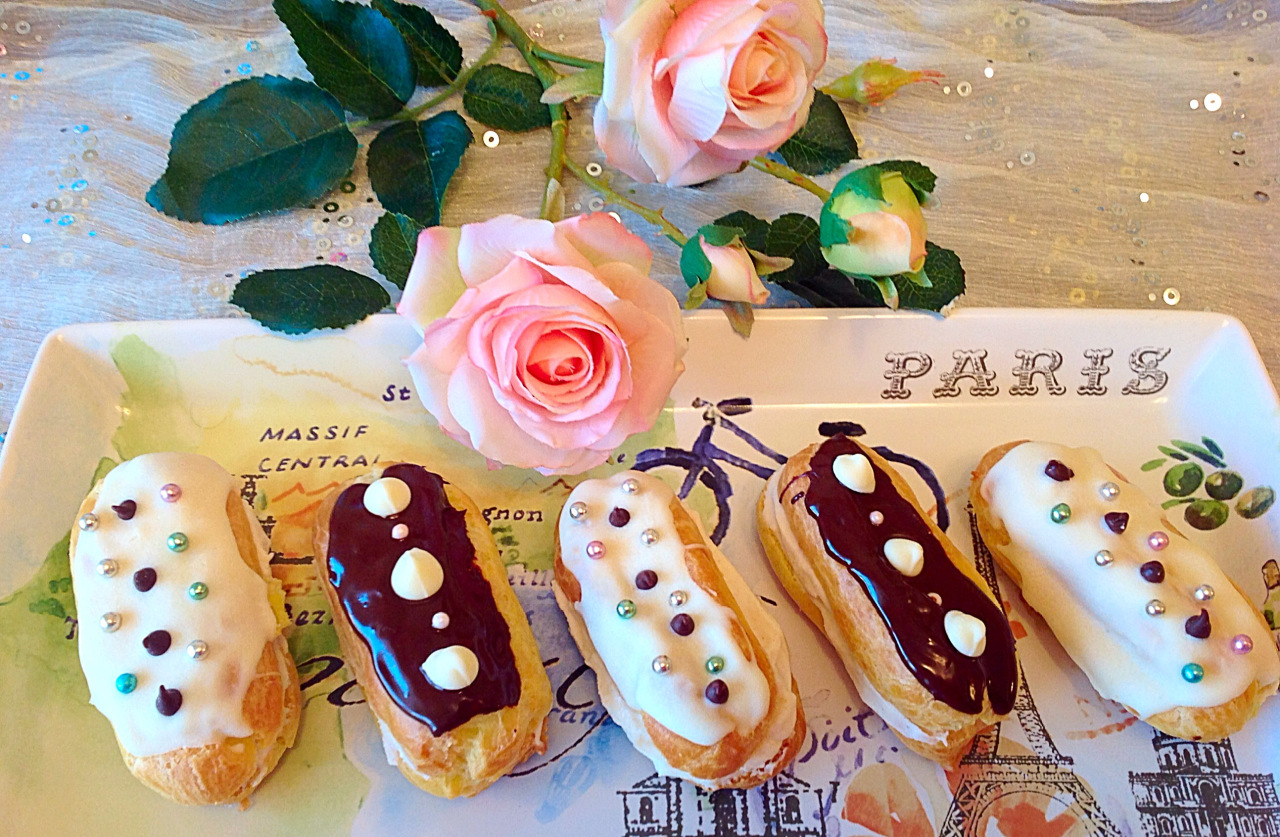 Banana Donuts with Maple Glaze The Donut Experiment
Quick Chocolate Almond Scones Hunting For A Moderation
Sweet Potato Biscuits The World's Best Restaurant
Old Russian Summer Compote Bookworms On A Stroll
Chocolate Covered Granola Clusters Rolling In The Deep
Rustic Fruit Tart Buongiorno Bella!
Bourbon Peaches with Vegain Whipped Cream New York Peaches
Mixed Fruit Turnovers with Limoncello Glaze One Step Forward, Two Steps Back
Homemade Cranberry Vodka Behold The Power of Pink!
Cherry Donuts A Circle of Friends
Pumpkin-Chocolate Chip Cookies Giving Sandy A Finger, Dipped In Chocolate
Pumpkin Poppers with Dulce de Leche Icing The Value of Tiny Packages
Chocolate Tartlets with Strawberry Almond Whipped Cream Happy Birthday, Peddler!
Chocolate-Almond Loaf with Maple Glaze Silence
Baked Oreo Donuts It's Hot and Bitchy Out Here
Honey and Pecans Swirl Rolls A Wave Rider
Candy Canes Apple Cookies Twisted Candy Land
Zimtsterne – German Cinnamon Stars To Narnia and Back
Bacon Jalapeno Lollipops Diced! Dessert Bracket: Bacon Jalapeño Lollipops
Cherry Cordial Candy Shot Glasses with Cherry Amaretto Whipped Cream Some Days Like These and Candy Shots
Chocolate Dipped Heart Pretzels Valentine's Day Breakfast
Cream Puffs East Meets West
Baked Guava Yogurt with Bourbon Chili Powder Apricot Sauce Fully Baked
Cardamom – Amaretto Peach and Apricot Jam Down the Memory Lane
Cinnamon-Ginger Apple and Pear Chia Jam Ginger in the Dark
"Lemon Drops" Donut Sticks Sunshine in December
Hausfreunde – German Christmas Cookies Serendipity Day
Lemon and Rum Raisins Stollen with Poppy Seeds and Marzipan Russify It
Strawberry-Rum Zefir – Marshmallow Meringues Unicorn Love
Dessert Ravioli with Walnuts and White Chocolate Filling and Cognac Sugar Drizzle Feeling Green
Apple Challah Bread It's Apple Time 
Pryaniki (Russian Honey-Mint Cookies) Hello Sunshine and Honey-Mint Cookies