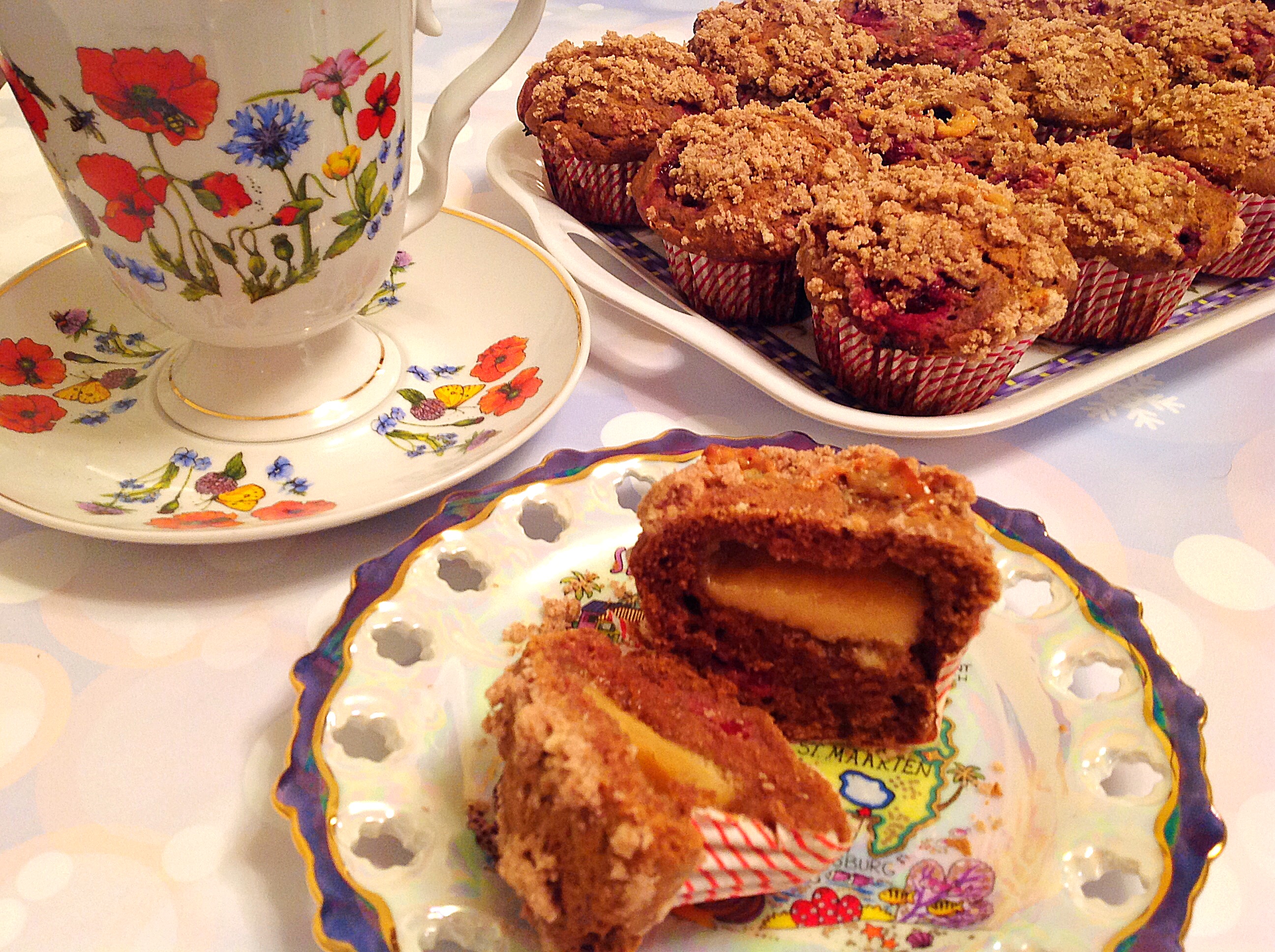 These delicious cherry-almond muffins with marzipan center went to two dedicated blog followers earlier this month.
Was it you? No.
Did you contact me to send you some goodies? Also no.
But now is your second chance to taste my sweets. As a holiday gift, I'm giving away 12 "sweet packages" throughout 2018.
The first 12 people to email me will receive surprise baked goodies sometime in 2018.
Email me at Diana@thehouseofdee.com with your name and mailing address and if you're among the lucky 12, I'll email you back to let you know you're on the list.
In return, I'll ask you to send me a note with your thoughts about my blog, what you love about it or what you'd want to be changed, what attracted you to become a follower in the first place, and how you liked the food you received of course.
So, what are you waiting for? Don't you want my sweets?