In today's post, I don't need to tell you any cute or funny stories to accompany the recipe. Why? Because the recipe will speak for itself. I actually don't need to do anything but just post pictures and I know you'll be drooling. You'll be so envious that you'll be crying and your tears will freeze in a cold December wind like the sugar frosting on these cupcakes.
You'll be cursing your fate that you're not here and can't lay your hands on at least a spoonful of this delicious buttercream. It's okay, you can cry! I know life will be hard for a little bit but it does get better! You'll have an amazing breakthrough right after you march in the kitchen and make my cupcakes!
Did you at least make extra cranberry puree like I told you to in the previous post? No? Why don't you ever listen to me?! This'd have saved you some time!
Are you ready to drool, cry and lament that you're not here?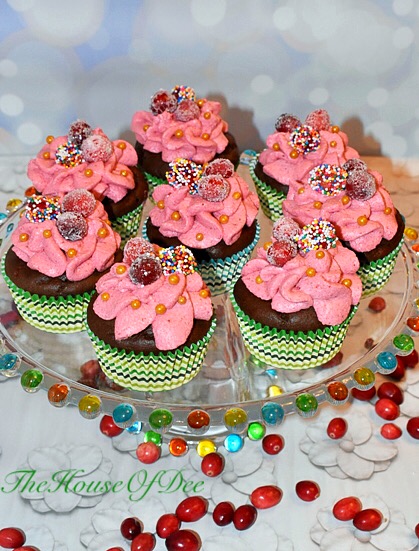 On a scale of 0 to 10001, how envious are you right now?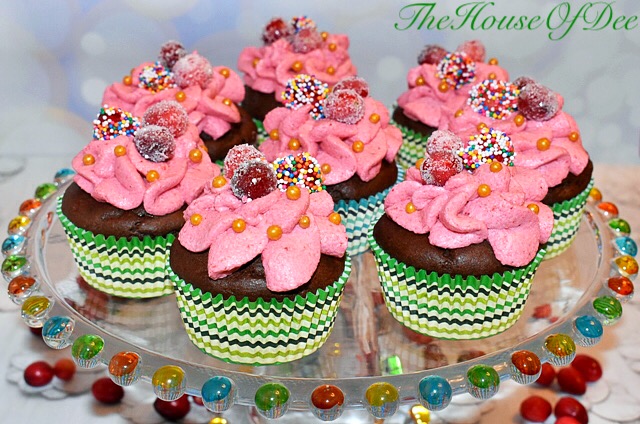 Do you wish you can jump through the screen and have one?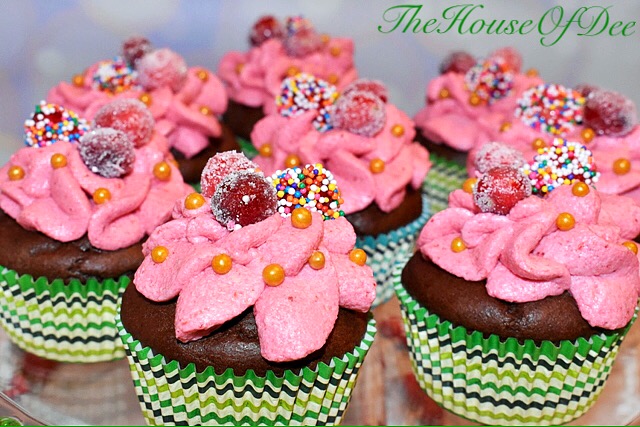 How about now?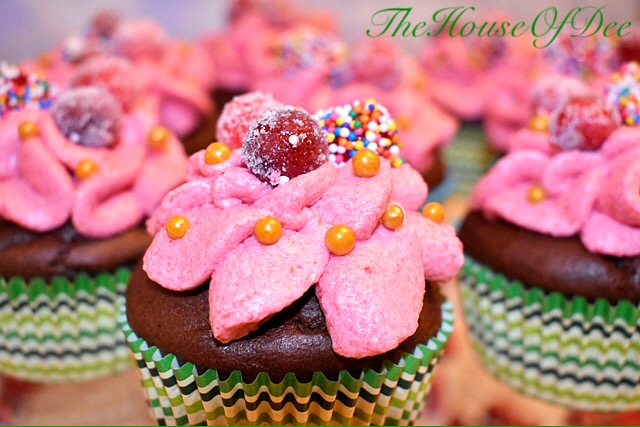 Oh, I see how it is! I think you want it, right?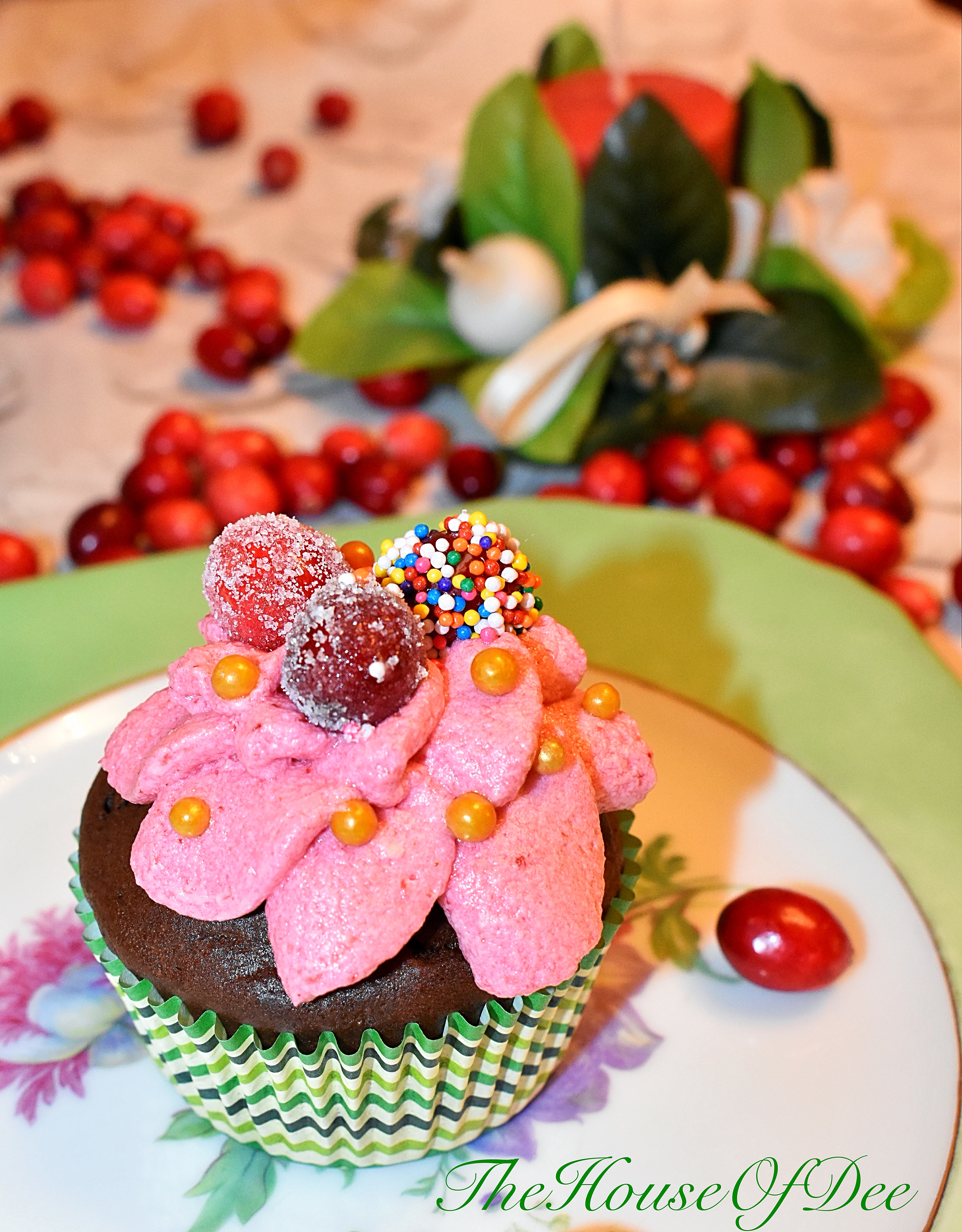 Well, you'd better hurry! There are just a few left!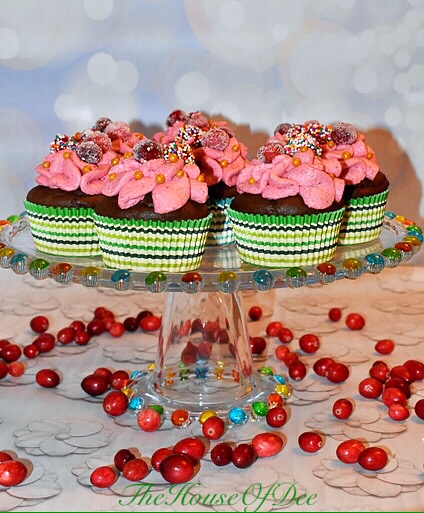 There's one that has your name on it but I can't hold it for too long!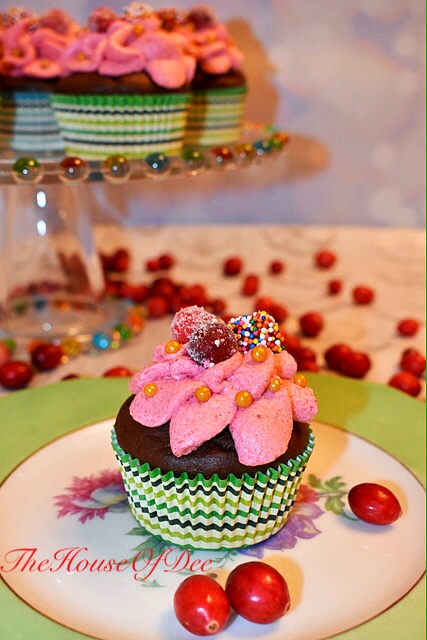 So, please hurry!
What's Cooking This Week? 
Are you sufficiently envious and want to make these cupcakes for yourself too? They are sea salt chocolate with fresh cranberry buttercream that is light and fluffy and topped with sugar frosted berries. There's no better Christmas dessert to surprise your family and guests with than these cupcakes! So, head to the kitchen and start making them!
Sea Salt Chocolate Cupcakes with Fresh Cranberry Buttercream 
and Sugar Frosted Cranberries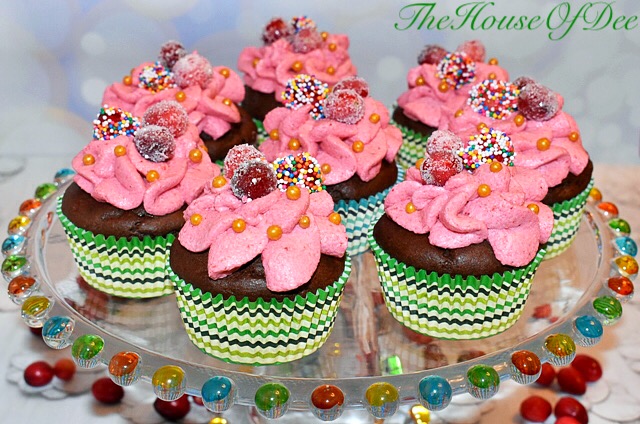 Cupcakes are very moist and with just a hint of sea salt that goes nicely with sweet and tart cranberries. These are basic ingredients that you probably have on hand anyway.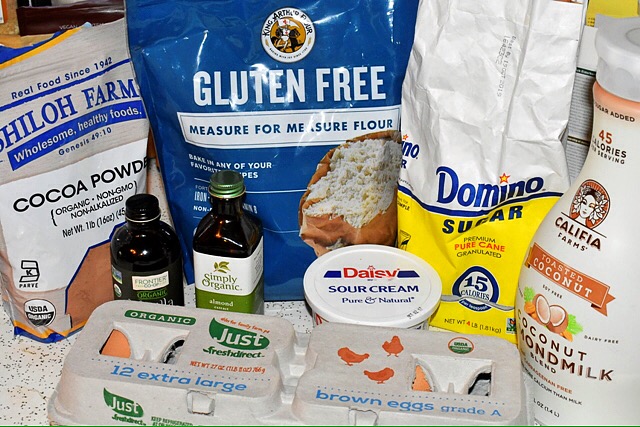 Buttercream is a combination of freshly cooked and processed cranberry puree, butter, heavy cream and whipped (not regular) cream cheese.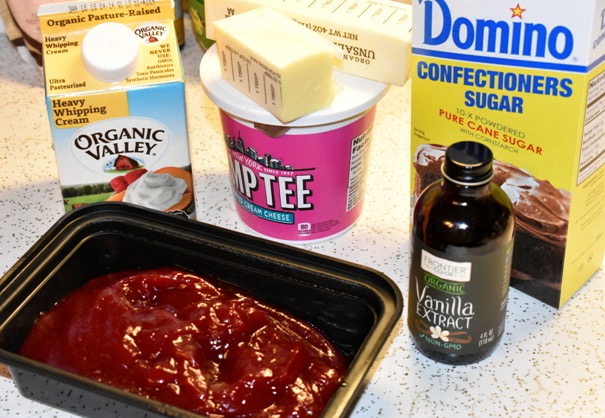 All that produces a very light and fluffy frosting.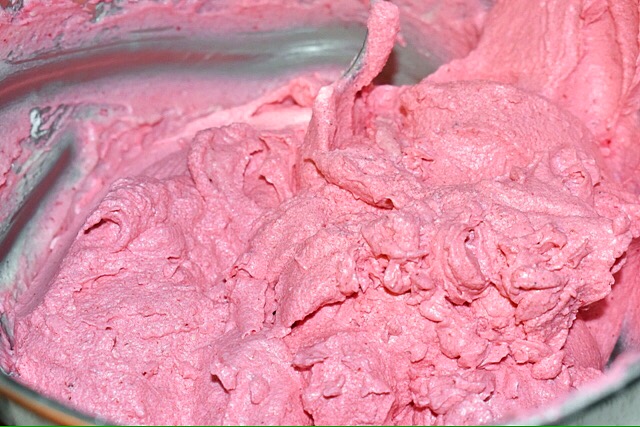 Sugar frosted cranberries are done by coating berries in liquid honey, letting them dry in the fridge for 15-20 minutes and then rolling them in sugar or sprinkles while they're still a bit sticky.
Ful recipe is below so I hope you make it and enjoy the cupcakes this holiday season.
Sea Salt Chocolate Cupcakes with Fresh Cranberry Buttercream and Sugar Frosted Cranberries
A combination of sweet and tart cranberries and just a touch of sea salt paired with chocolate makes these cupcakes an amazing dessert to serve during the holidays.
Ingredients
Makes 12 cupcakes:
¾ cup of flour (I used King Arthur gluten free mix)
½ cup of sour cream
¾ cup of cocoa powder
1 cup of sugar
3 eggs
¾ cup of unsalted butter, softened and cut
¼ cup of milk (I used almond)
½ tspoon of baking powder
1 tspoon of vanilla
1 tspoon of sea salt
Buttercream:
36 fresh cranberries
the rest of the 12 oz packet of cranberries
1 cup of sugar
zest of ½ orange
¼ cup of water
1 stick of butter, soft
8 oz of whipped cream cheese
1 tsp of vanilla
¼ cup of heavy cream
2,5 cups of powdered sugar
honey for coating
sugar and sprinkles
Instructions
To make cranberry puree, combine cranberries, water, sugar and orange zest and cook on a low flame, stirring often until berries are soft and mixture is thick, 15 minutes.
Cool off and make puree in a food processor, set aside.
For cupcakes, mix flour with cocoa powder, salt and baking powder.
Cream together butter and sugar, add sour cream and eggs one at a time, beat in vanilla and milk.
Gradually add flour mixture and beat into wet ingredients.
Line cupcakes with liners and fill each about ¾ full.
Bake in a pre-heated oven at 350 degrees for about 18-20 minutes and cool before frosting.
To make sugar cranberries, coat them with honey, line on a parchment paper and chill for 15-20 minutes, then roll each in either sugar or sprinkles, set aside.
To make buttercream, cream together butter and whipped cream cheese, gradually add heavy cream and continue whipping until mixture is very light.
Add vanilla and cranberry puree, beat together.
Gradually beat in powdered sugar until all is combined.
Frost cupcakes as desired and top with sugar cranberries.