Happy Sunday! I hope you're having a wonderful fall weather wherever you are. It's simply gorgeous in New York with 70 degrees on most days over the past few weeks yet leaves are blooming with fall colors. I was visiting a friend near DC last weekend and all the trees are at peak color there too. So, come and visit us here in the Northeast or NYC, we're quite friendly despite the reputation. 😊
I know I've been mostly MIA over the past several months. There's still a lot going on, health-wise and good news-wise, but I definitely have not forgotten you! You have been on my mind a lot! I'm planning to do a few formal recipe posts in the nearest future, but, I'm also going to do a quick daily or almost daily posts. I've done that in previous years and it's always been fun to say a quick hello every day. You may actually get sick of me pretty quickly. No? I know, I know… You love me and you love hearing from me. 😊
I have a busy Sunday today with two parties to attend. Lucky me, right?! I'm going to a grand opening social now for a friend who just moved her business to a new location. I'm not going empty handed of course but with these crispy chocolate chips cookies that I just had to sample myself last night. Serve yourself first, right?!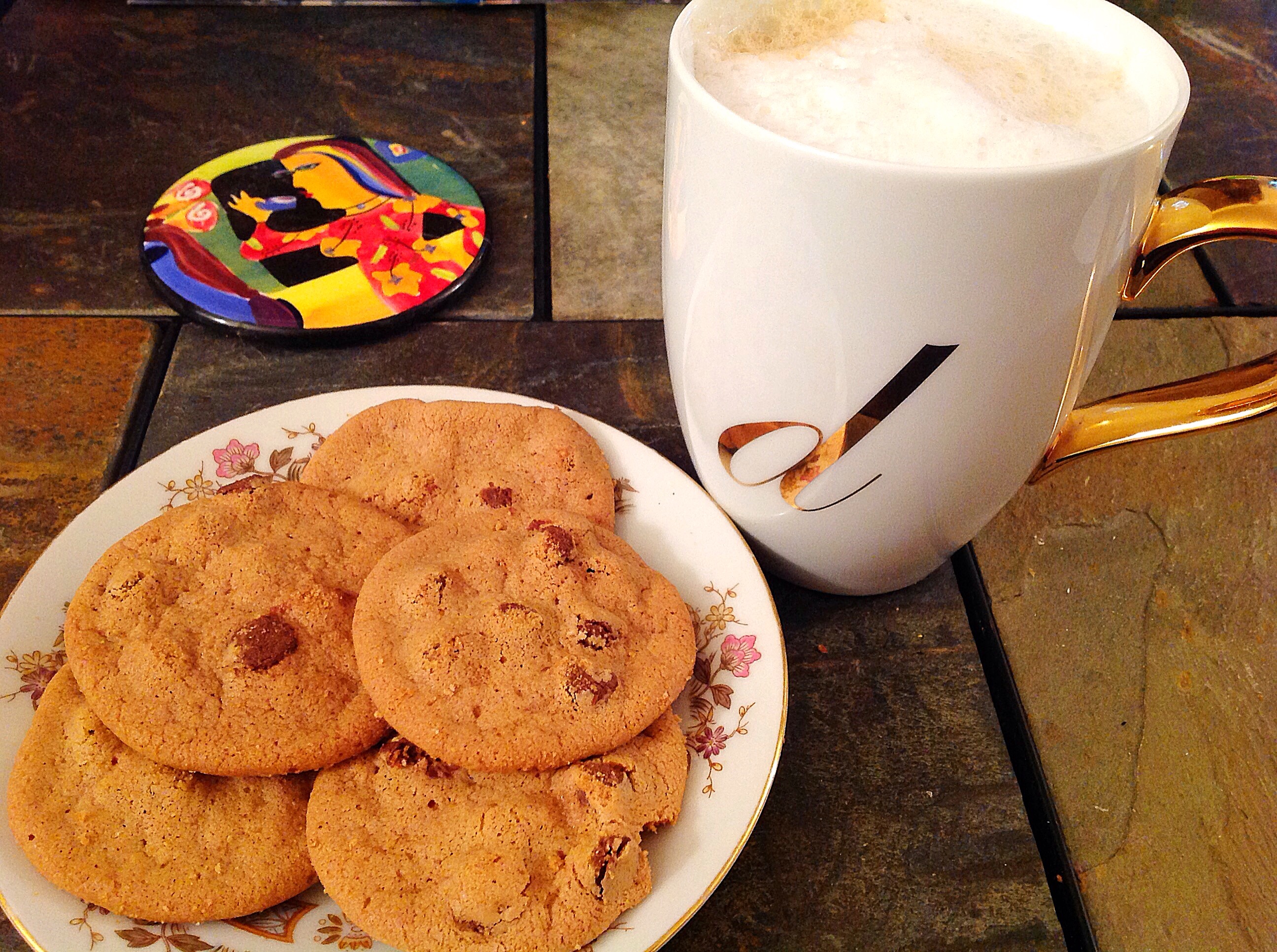 And, in the evening, I'm going to one of my best friend's birthday party. 40 years and counting of being friends! Yeah, we were kids when we met, a friendship that spans all these years and two continents. She's getting these flower cupcakes: chocolate cupcakes with almond meringue buttercream.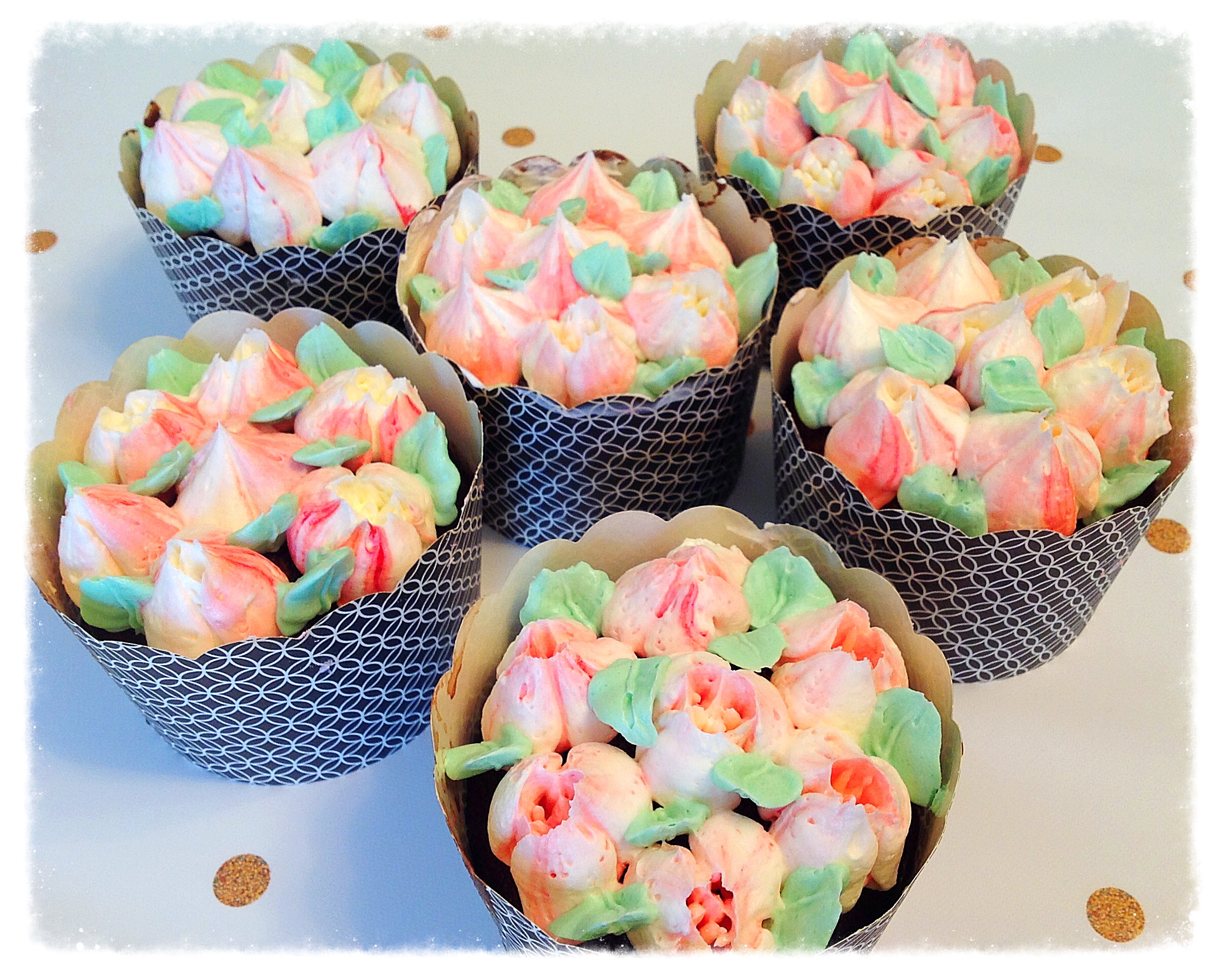 Wouldn't you want to be my friend too to share my desserts?! 😍
So, enjoy your Sunday and chat tomorrow!