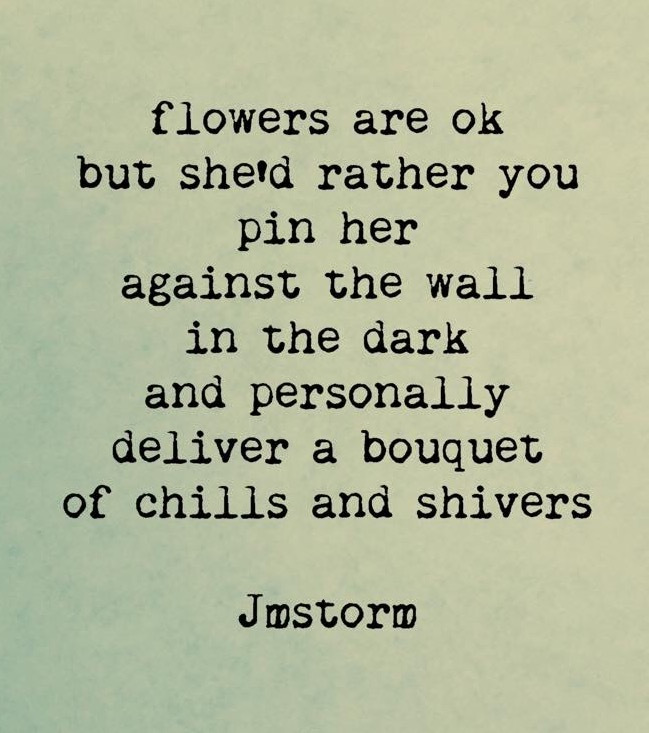 I actually want both, why should I choose? Bring your rose petals, the ones we smuggled away from Narnia one night and they remained in your coat pocket. Sneak the flowers into darkness of the room and leave them under my pillow. Then deliver the full bouquet of chills and shivers. 🙂
We had a sweet love post last weekend, and a lovely recipe to go with it. Today is all about main course, "hot mess" that is, but, trust me, you will like it!  It's like sex on a plate, sweet and tart and spicy, with rose petals and chilled rose wine. It's a little bit messy too and somewhat dirty looking but it does taste divine (like it should be).
So, you may of course make it as one of the holiday dishes (it is festive enough), but, I say, plan a night in for two guests only and serve it as a main attraction. Dim the lights and throw rose petals. Share it with someone special.
Or, if you can't eat it together right now, make it anyway to build an invisible bridge back to Narnia and set a table there. This dish does have all the flowers and all the spice that you need! And, it will be like the beginning all over again.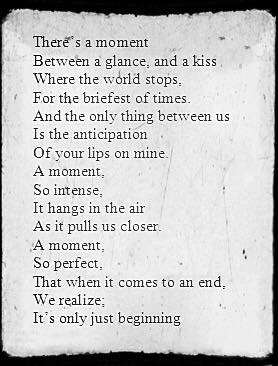 I'm cooking here in Narnia, will you come and share it with me?
What's Cooking This Week
Moroccan spices are considered ones of the most luscious ones among the cooks. They're delicate and spicy at the same time and often contain edible rose petals that add a certain sweetness, figuratively speaking too. Today's recipe is combining an American holiday staple, turkey, with delicious rose wine Moroccan sauce and tart cranberries to make a great dish that is both festive and sensual. And have more of that wine while you're cooking. I sure did!
Turkey Rolls with Cranberry and Chard in Moroccan Wine Sauce with Rose Petals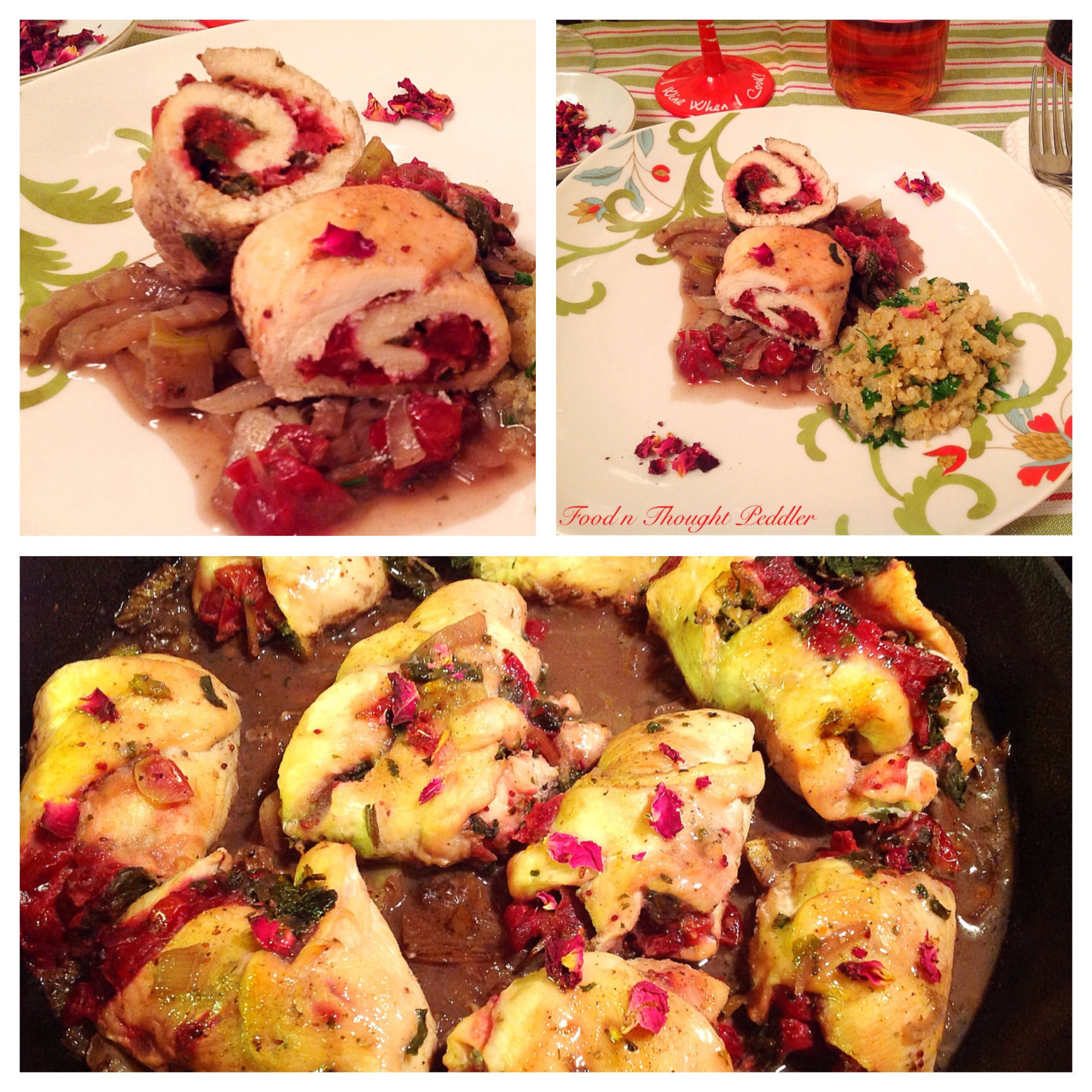 2 lbs of thinly sliced turkey cutlets
1 cup of rainbow or Swiss chard
honey for glaze
edible dried rose petals
Cranberry stuffing:
2 cups of fresh cranberries
1/3 cup of honey
2 tsps of Moroccan spices (I used Bed of Roses mix)
1 tsp of sweet paprika
1/2 tsp of salt
Wine sauce:
1/2 cup of rose or sweet white wine
1 Tbsp of butter
1 large fennel bulb, sliced
1-2 large white or yellow onions, sliced
1 Tbsp of honey
2 1/2 tsps of Moroccan spices
2 tsps of fresh ginger
1/2 tsp of coriander
1/4 tsp of nutmeg
salt, pepper to taste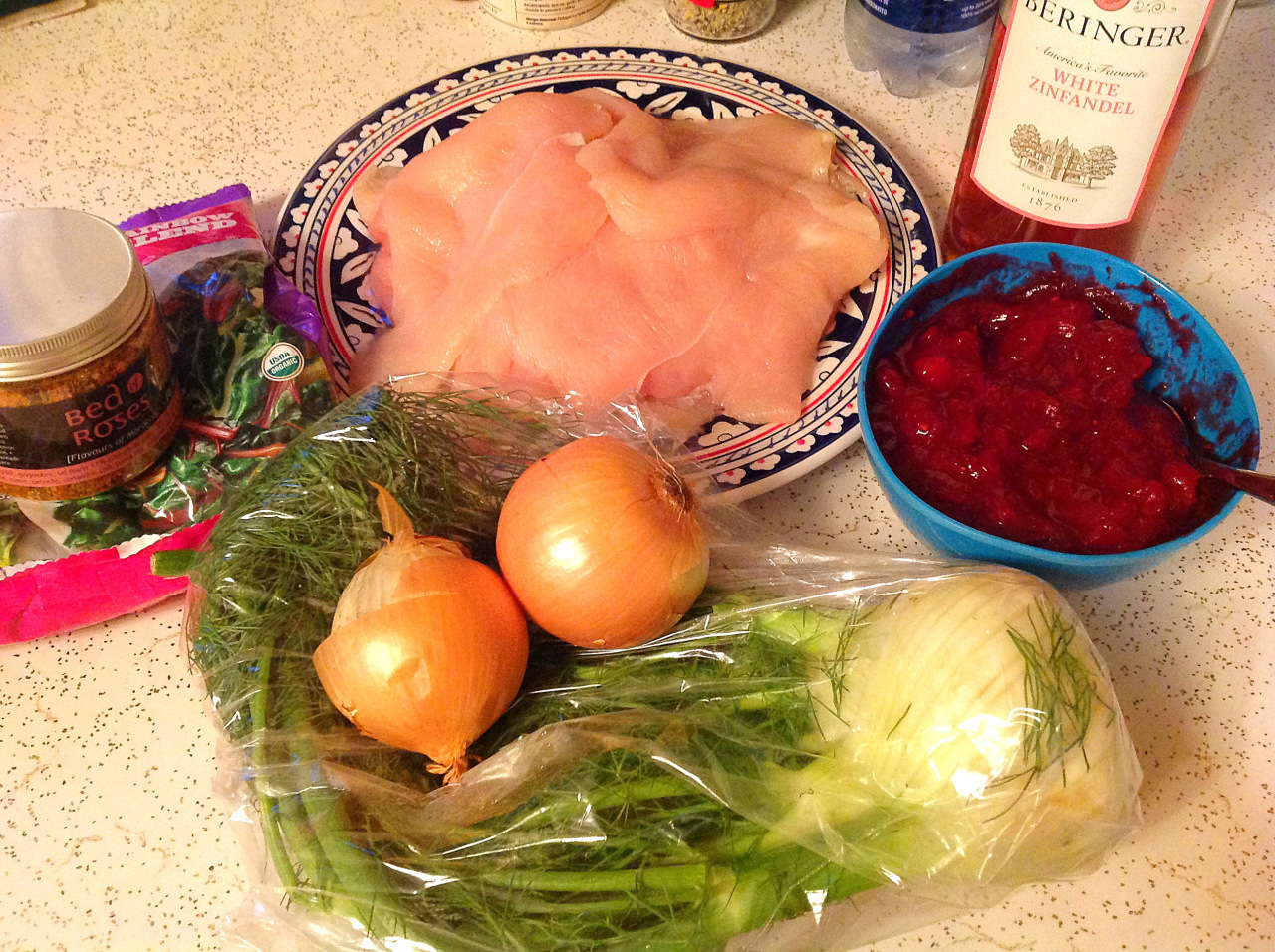 First, make cranberry stuffing. You can even make it the night before. In a pot, combine cranberries with 1-2 Tbsps of water, cook, stirring often, until berries start popping. Then add honey and spices, reduce heat and continue cooking, uncovered, until berries are soft and all the liquids are evaporated. Cool or place in the fridge overnight.
In a large cast iron skillet, melt 1 Tbsp of butter, sauté onions and fennel until slightly golden.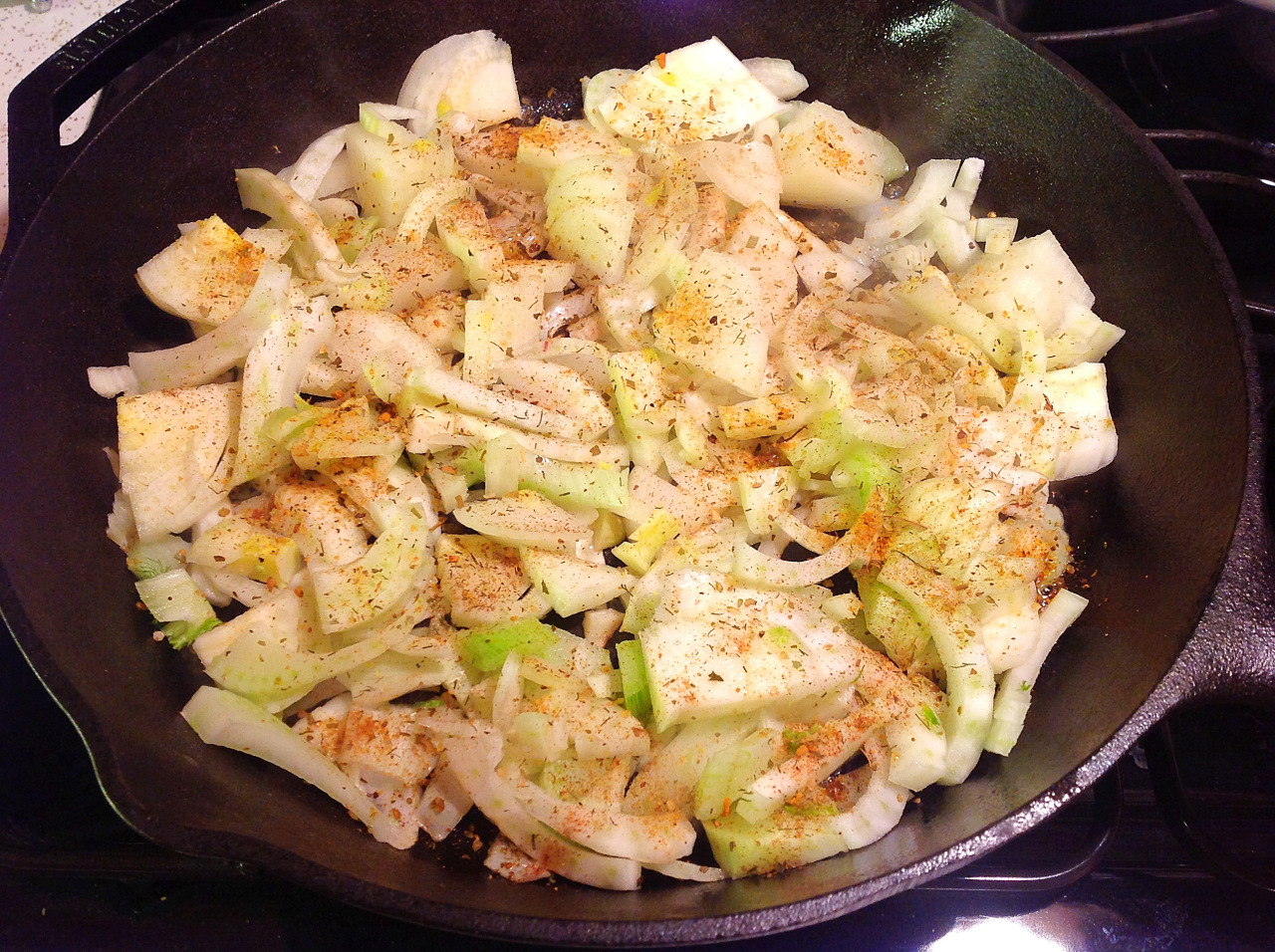 Reduce heat and add wine, cook a couple minutes to let the alcohol evaporate, stir in honey and spices, simmer for another 1-2 minutes, then set it aside.
Lightly season each side of turkey cutlets with salt and pepper, place a few chard leaves and a spoonful of cranberry inside and roll it securing with a toothpick. Arrange turkey rolls on top of wine sauce, brush each with honey and sprinkle with rose petals.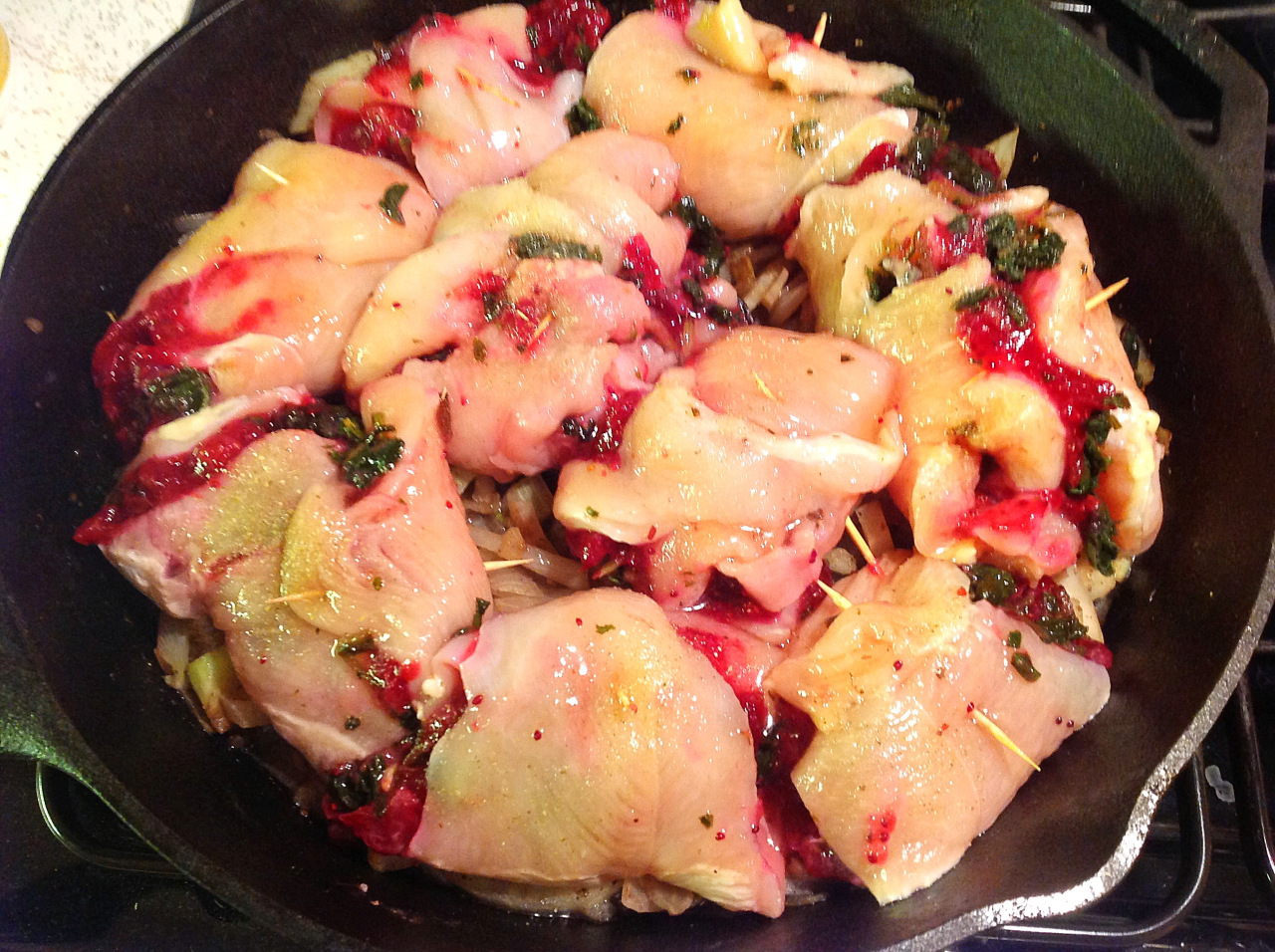 Cook in a pre-heated oven at 375 degrees for 15-25 minutes (depending on the size of rolls). The sauce will turn brown (from the cranberries), don't worry, it tastes delicious.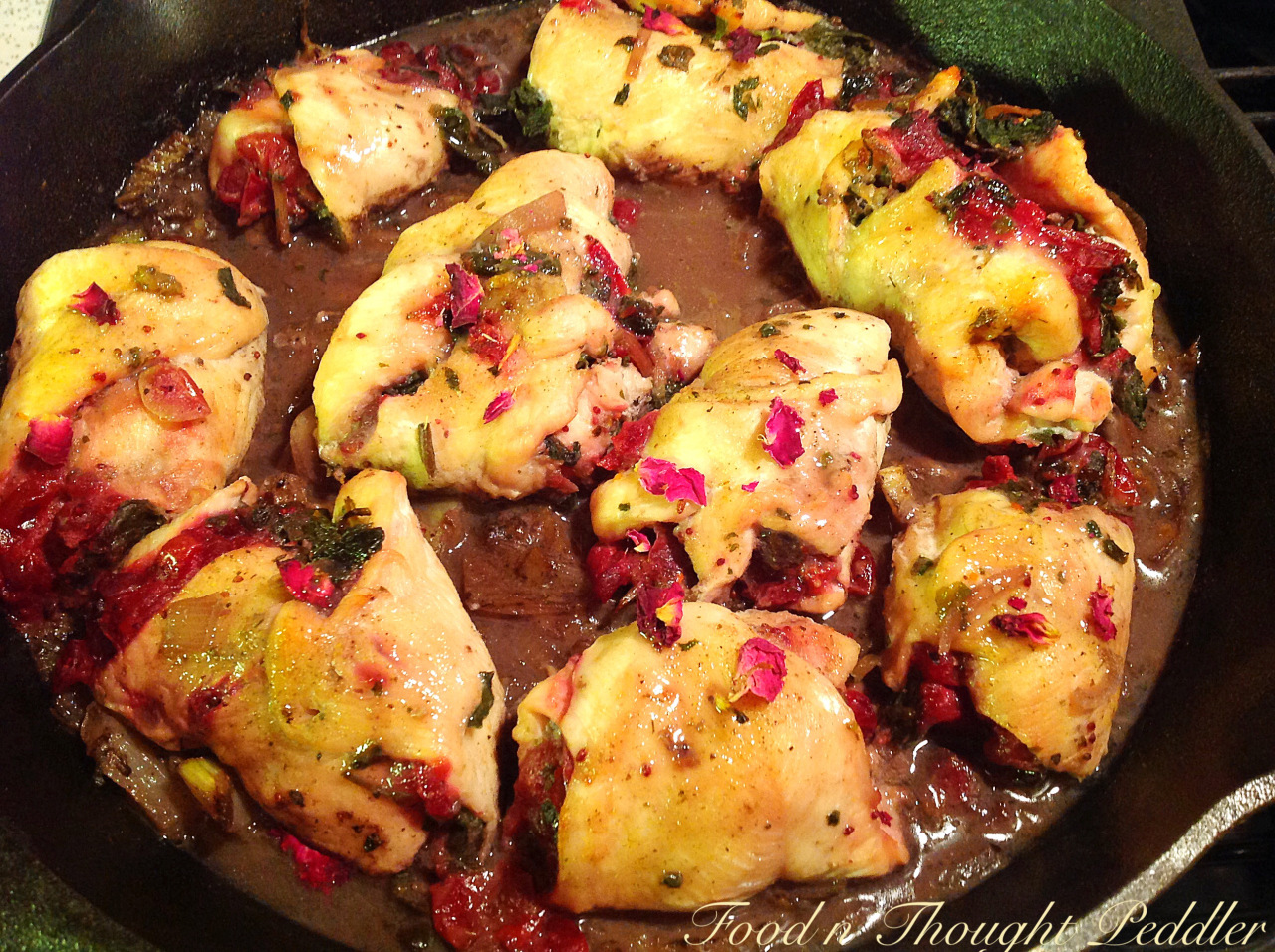 Remove tooth picks and slice each roll in half, or more slices. Serve it with rice or just flat bread. I actually like it with cauliflower herb rice.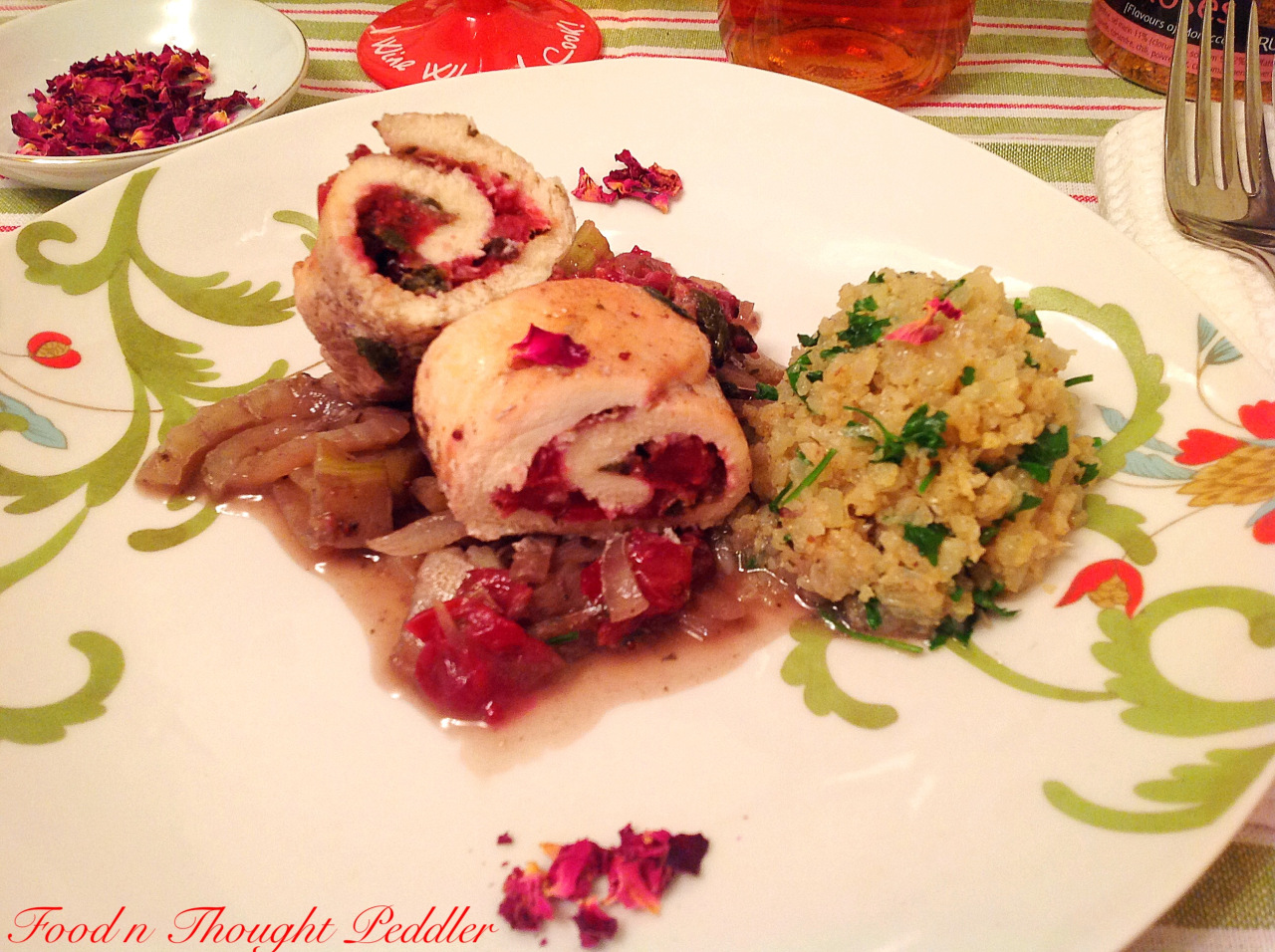 It is definitely a feast for your senses meal so make sure you have plenty of wine!