What are you doing this weekend, any holiday events perhaps? I'm doing some Christmas shopping and baking of course. All of it is just a backdrop though to reminiscence and reflection about a time that seems to be only yesterday yet a few years have gone by.
A day that was just a mark on a calendar is now forever etched as Serendipity Day, though by chance, it was not, as everything important in life is carefully planned by the Universe and unfolds for you as you go with it. That day of "firsts" is duly noted as it was the beginning of a great city adventure, with all the happy memories that we created, all the conversations and desserts that we shared, all the smiles that were exchanged, and all the energy that penetrated cold New York air. And I breathe it in as I pass certain places and send my love and gratitude your way as neither time nor distance were able to bury the connection of two spirits and adventures that still continue beyond the veil of this physical world.
That was a December day to remember and this is a day to reflect and give thanks. I met an amazing soul who is full of passion and a driven energy and together we strive to make our society just a little bit better in our respective corners of the earth. You enriched my life during that time and way beyond; I'm learning to be stronger and wiser because of you.
To you, my Dear Friend! My heart is full of love and gratitude so smile as you read this. And, if another serendipity day strikes again, we'll share wine and conversations, and some of these Hausfreunde  German cookies. 🙂
What's Cooking This Week
Hausfreunde  (house friend) are German cookies that are traditionally made during the holidays. It's a sandwich cookie made with two buttery layers smothered with apricot jam and a layer of sweet almond paste in between and then dipping the top into dark chocolate. Hausfreunde may be time consuming (but all good things are, don't they?) but it totally pays off! The result is a delicious sweet and tart dessert that will definitely leave a lasting memory.
Hausfreunde – German Christmas Cookies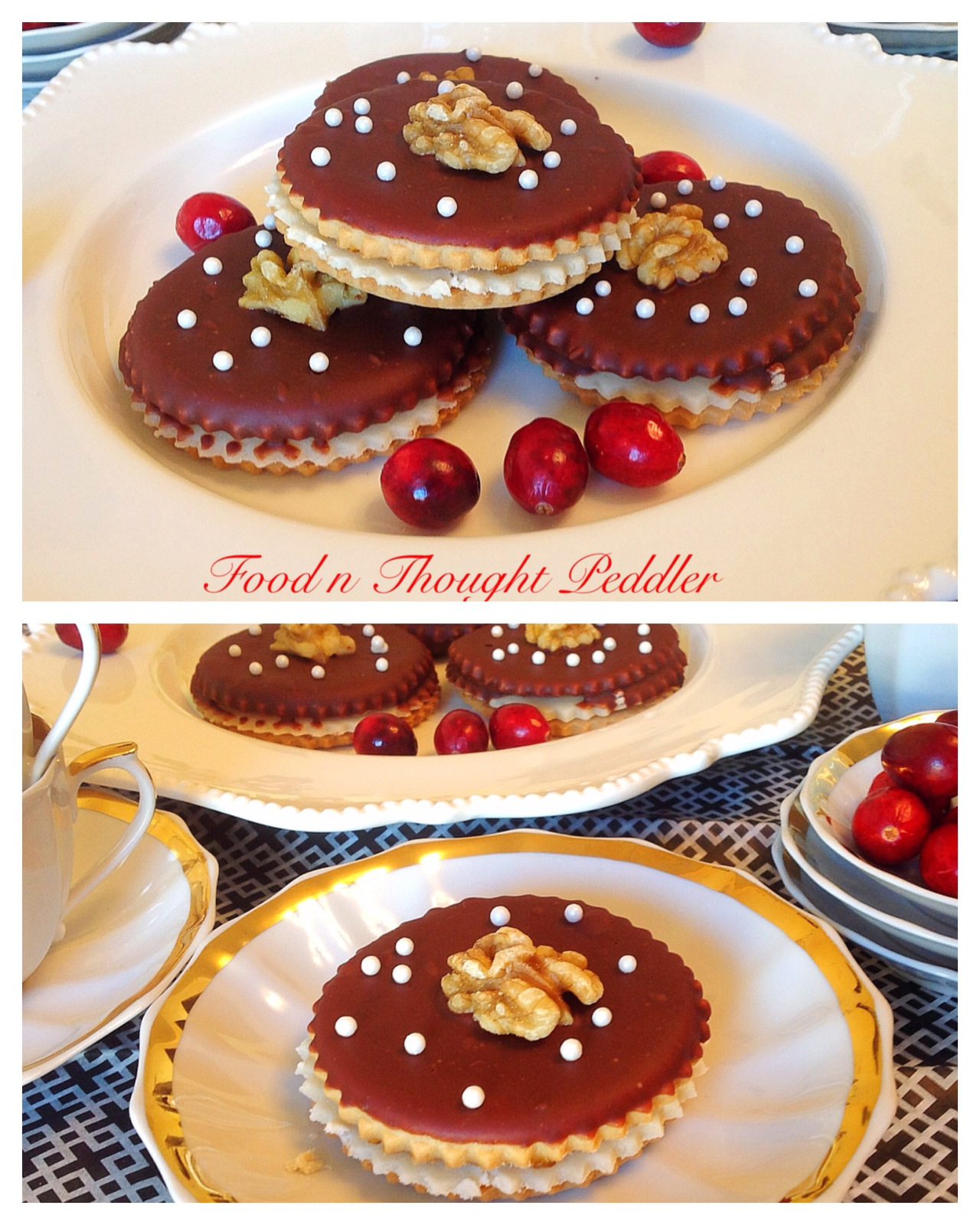 Makes 16-18 large sandwich cookies:
2 cups of flour (I used King Arthur gluten free)
2 eggs
1 1/2 sticks of butter, cold
1/4 cup of sugar
1/2 tsp of vanilla
1/4 tsp of salt
1/2 cup of apricot jam
7-8 oz of almond paste
3/4 cup of powdered sugar
1/3 cup of dark chocolate chips or pieces
1 Tbsp of butter
16-18 walnut halves
sugar pearls (optional)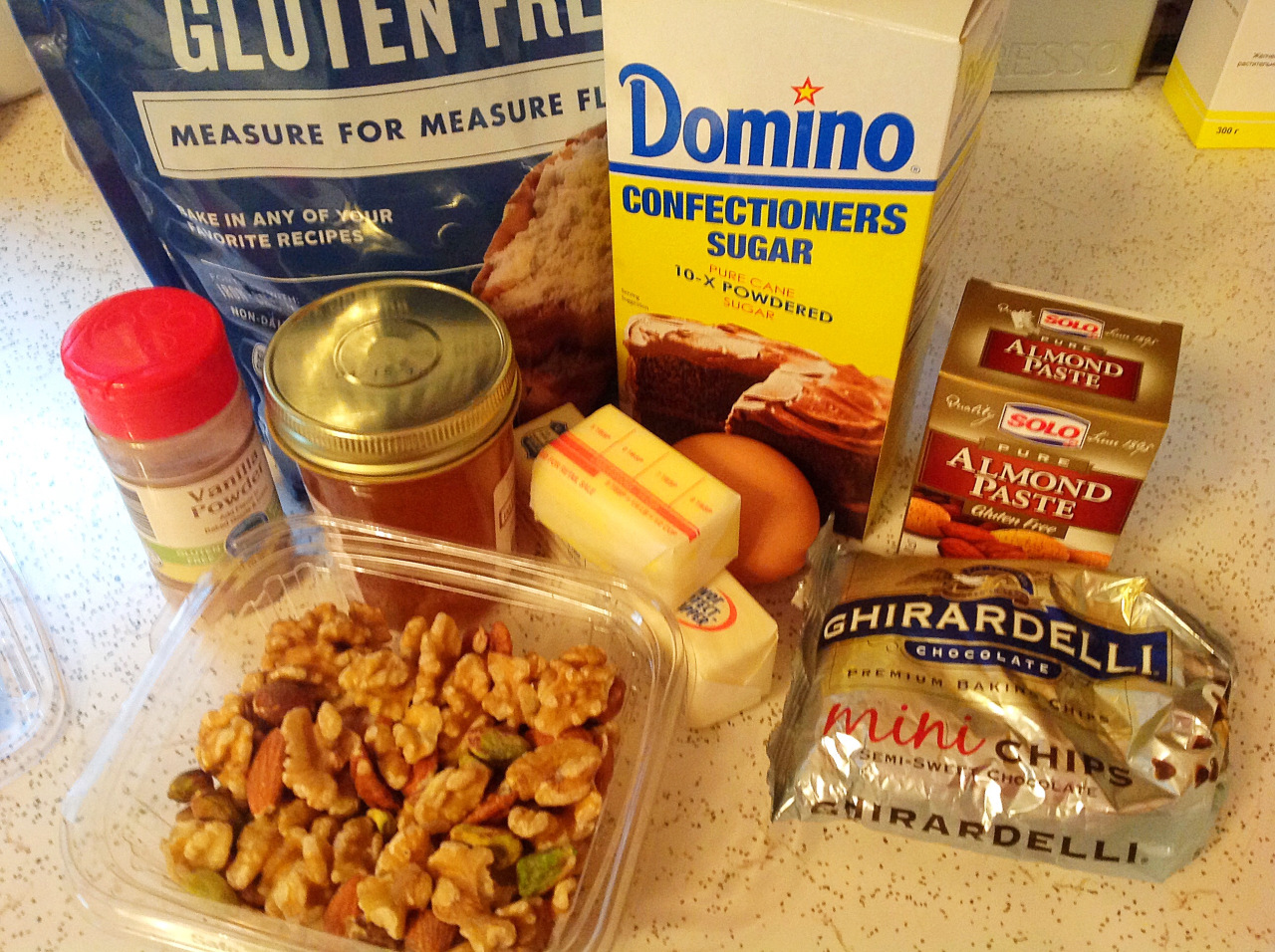 In a food processor, combine together flour, sugar, salt and cut cold butter, pulse until crumbly mix develops, then add eggs, vanilla and pulse until dough forms.
On a lightly floured surface, kneed the dough till soft, then roll it out to about 1/4 – 1/6 inch sheet (you may want to cut dough into 2-3 piles first). Using a cookie cuter, cut out layers and set them on parchment lined baking sheets.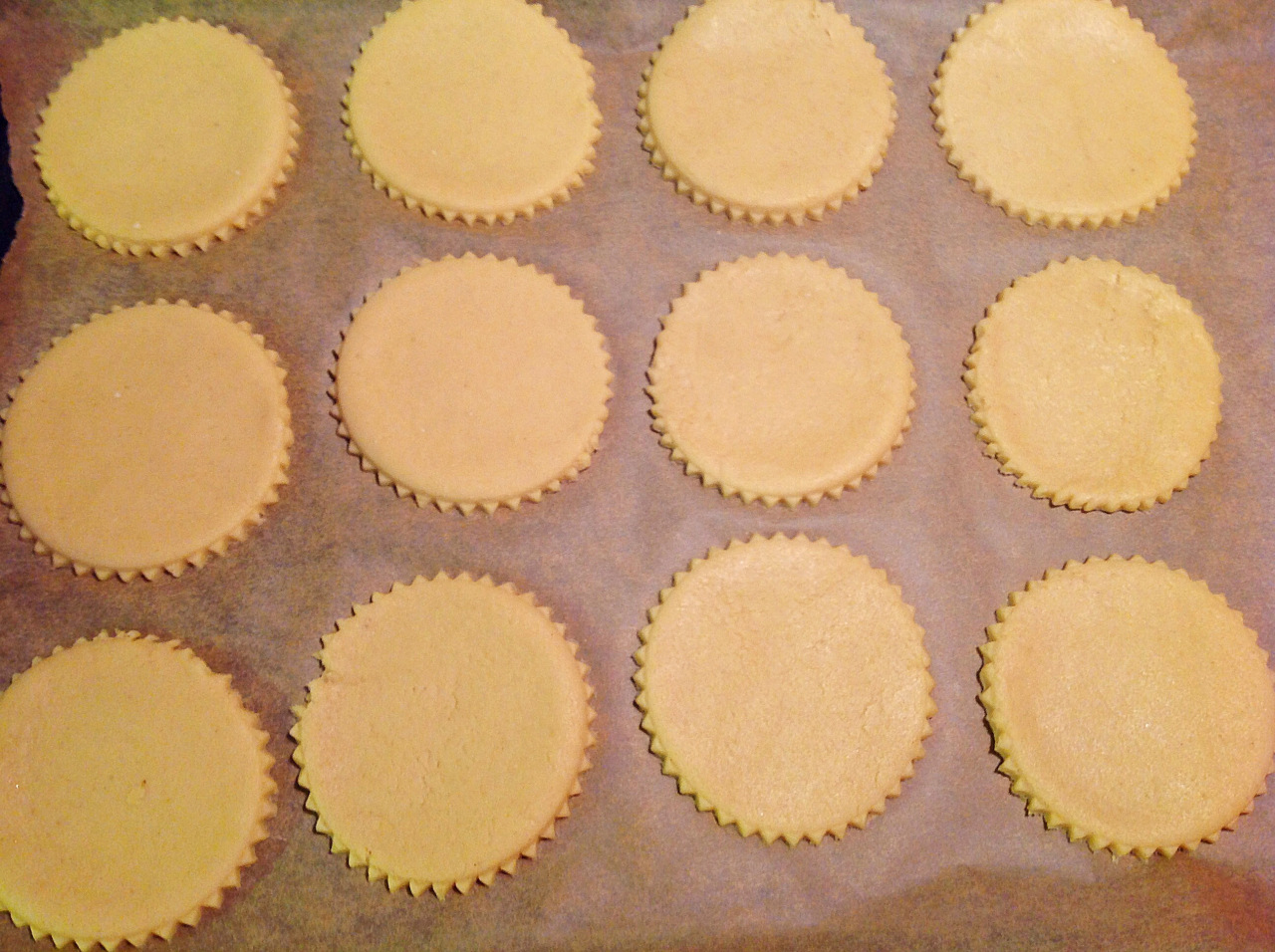 Bake in a pre-heated oven at 350 degrees for about 15-20 minutes (size and cookie thickness depending) till the tops are lightly golden. Cool and then brush each cookie with a slightly heated apricot jam.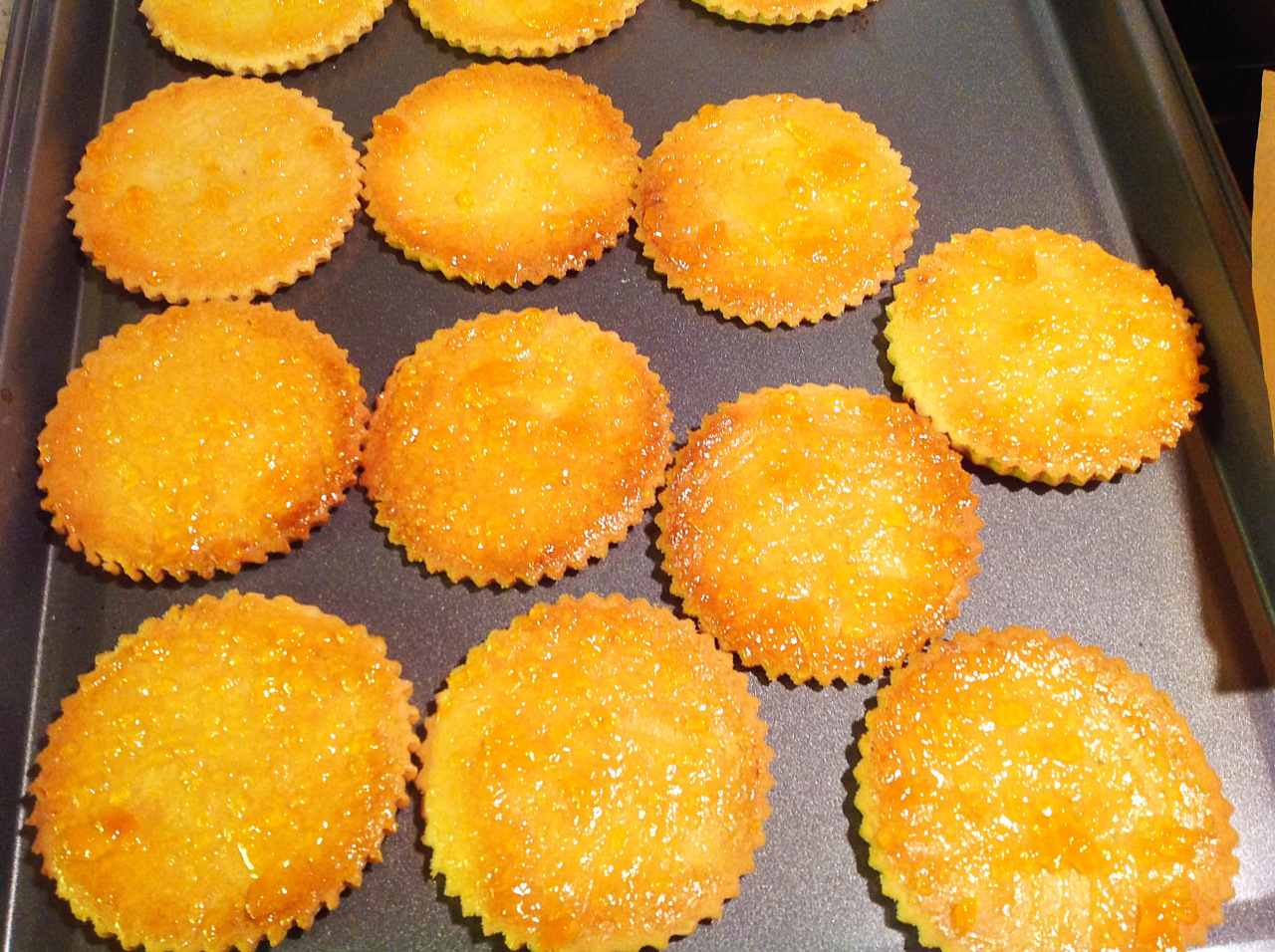 While cookies are baking, prepare almond paste, combining it with powdered sugar, and kneed together until sugar is incorporated.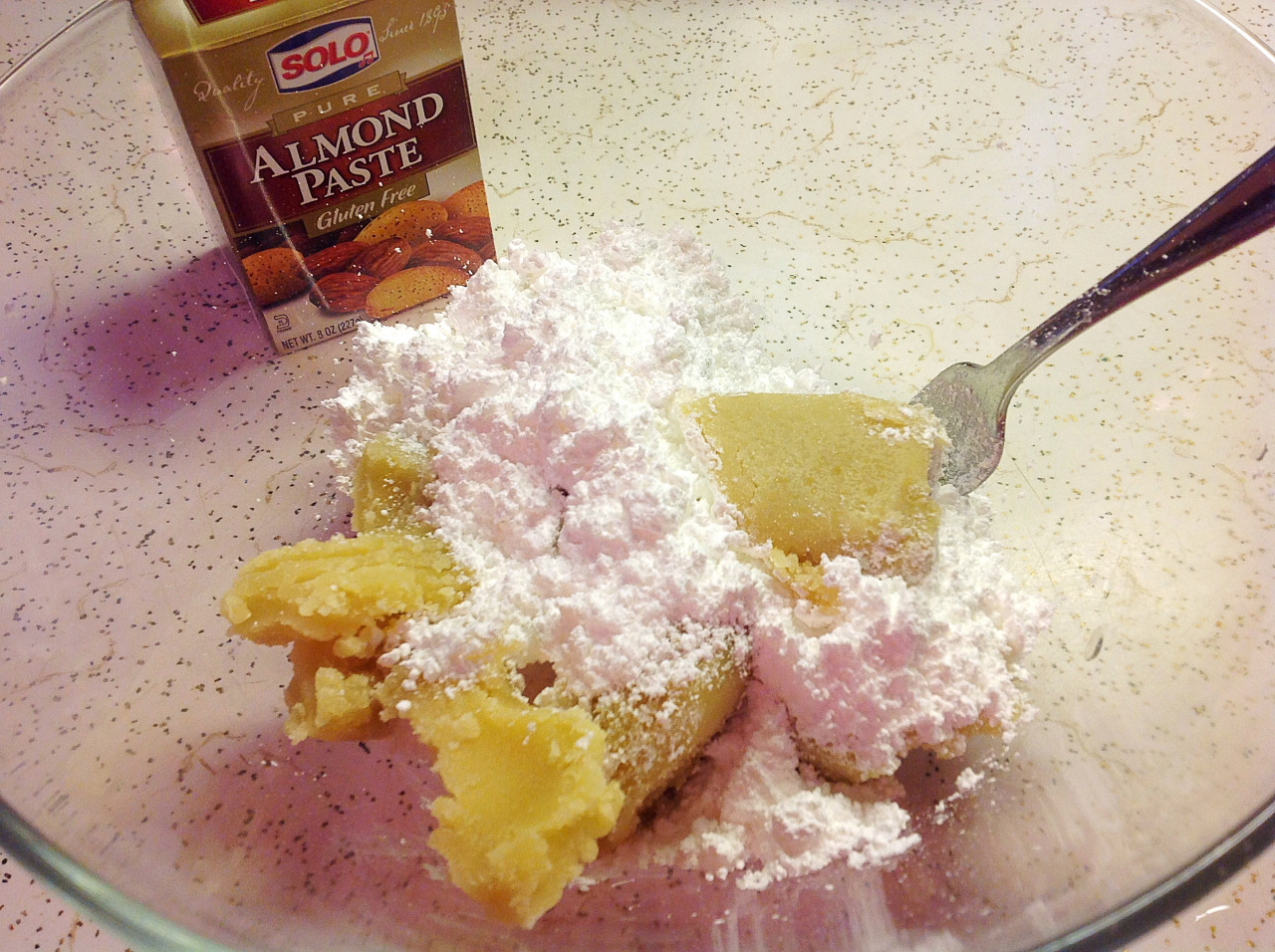 Roll it between two parchment sheets to a thin layer and cut out cookie shapes, place one in between two cookie layers to make a sandwich.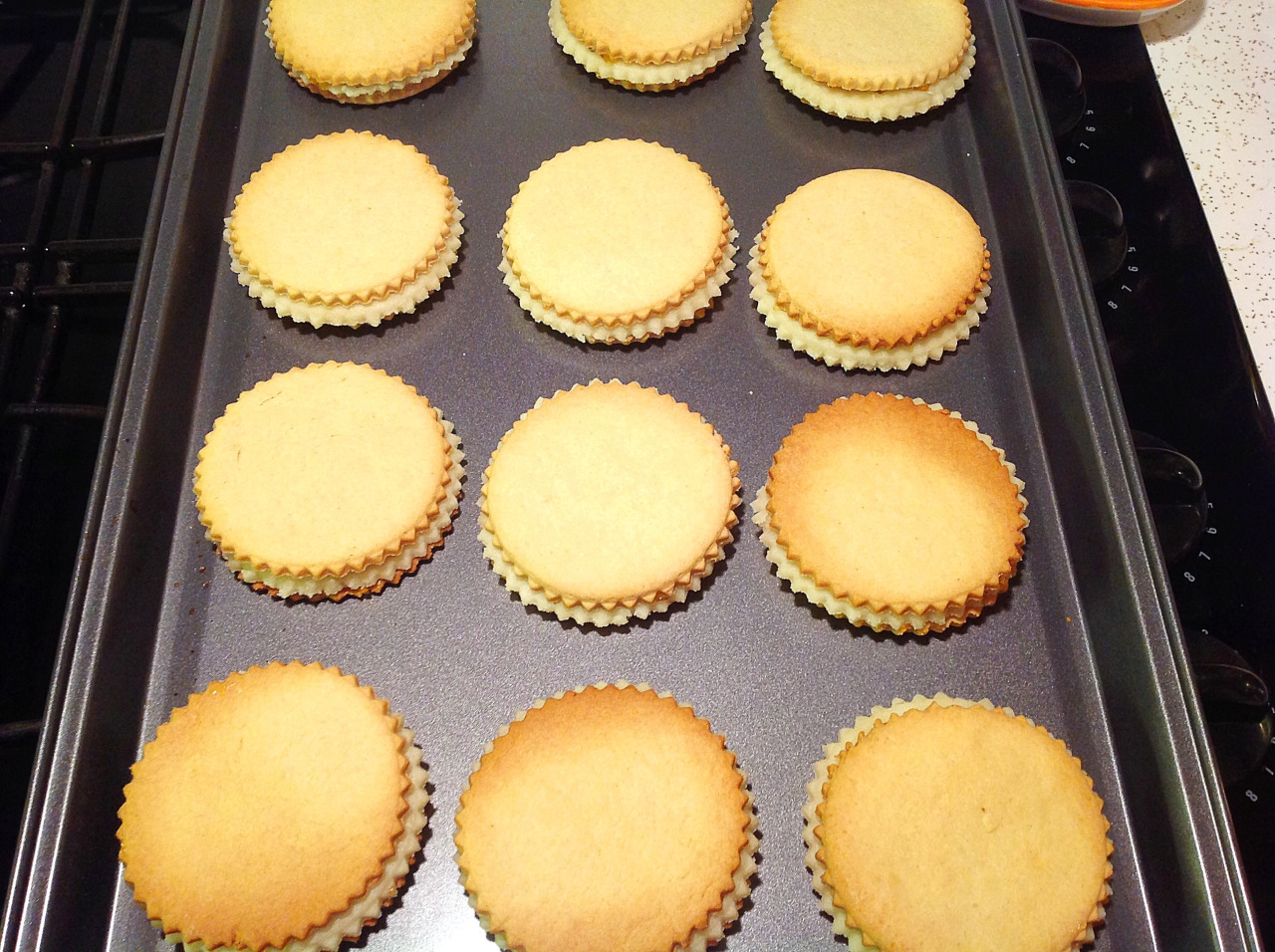 Melt chocolate and 1 Tbsp of butter together and dip each cookie top in it, place a walnut half on top and some sugar pearls.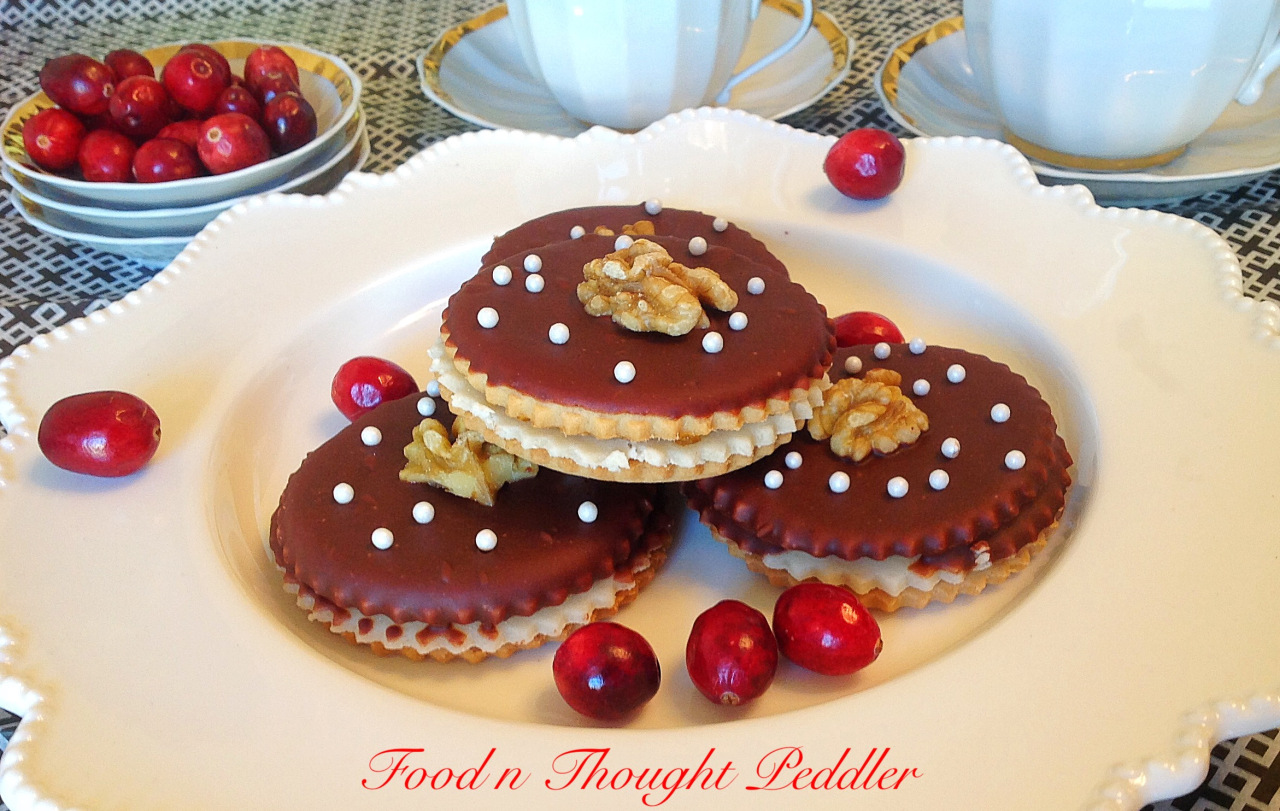 Put a tea pot on and invite your friends for Hausfreunde time.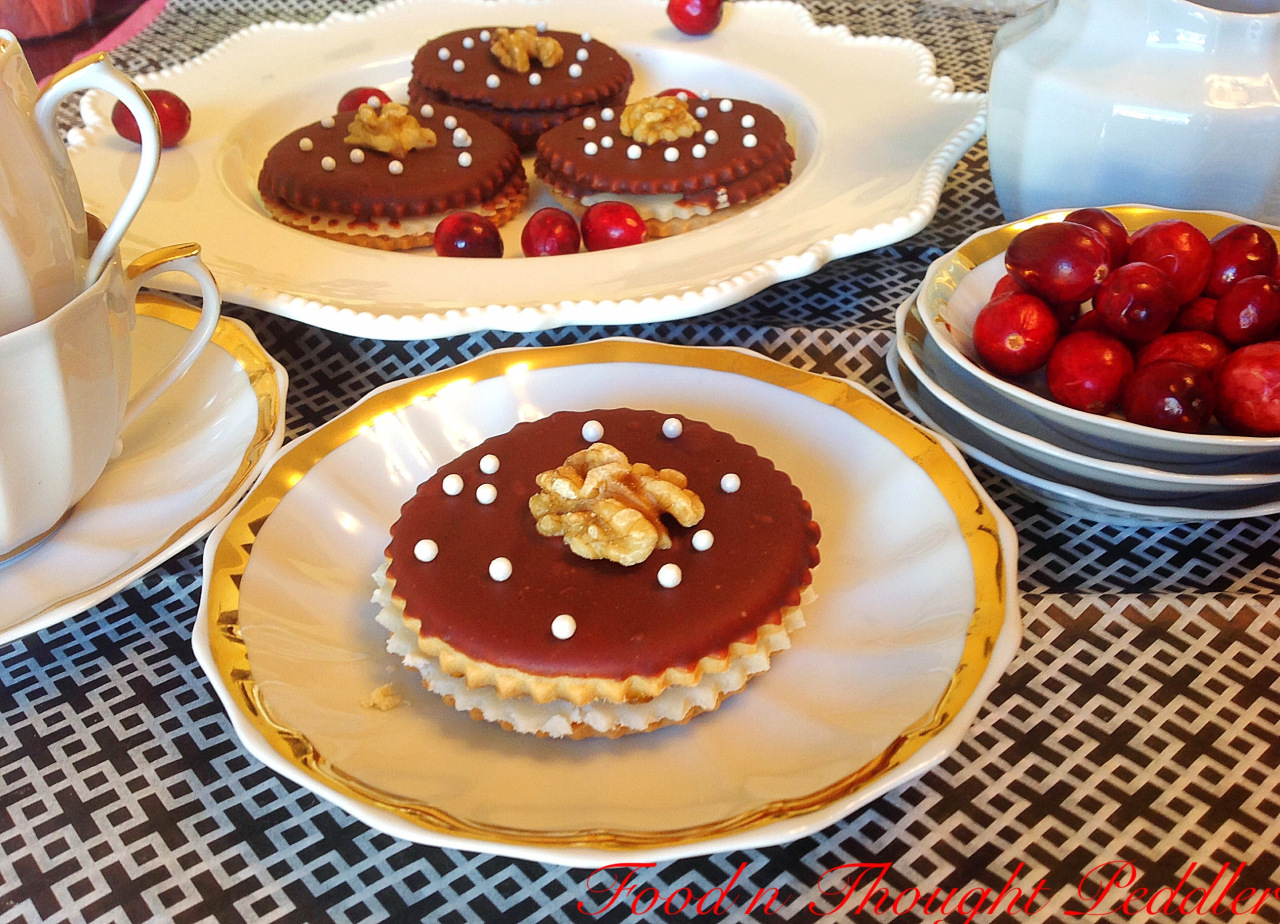 Talk about everything under the Sun and create new memories.