There's no recipe in today's post. I can't cook or eat anything else, I need to go on a diet after this weekend! So no food, we're just chatting today.
Conversation of the day (sometime in early November):
Mom: What do you want for your birthday?
Me: A new camera. I need better quality pictures for my blog.
Mom: (silence…)
Me: And I want to take photography classes next year.
Mom: (a pained exasperated expression…)
Me: (quietly pouring a vodka shot and slowly pushing it towards her).
Mom: I saw a nice pair of earrings that'd look great on you.
Me: I want a new camera.
Mom: You're now a woman of a certain age and need to present yourself with substance!
Me: (huffing and puffing and spreading my weirdo wings like an eagle) I'm definitely of that age where I'm certain what I want for my birthday!
Mom: (silently writes out a check and leaves the room).
Me: (smiling… Poor mom, she's stuck with a weird kid!)
But, WTF is "a certain age"?! As I'm certain I'm not behaving appropriately for it!
And, I had a great "Sex and the City type" of a birthday celebration with my 3 best girls last week (minus the part of taking random guys home for a sleepover) but we sure had fun that Friday night! Rinse-repeat that Saturday again when my kid came home and we went out for my birthday dinner and then to my best friend's place nearby (and got stuck there for half the night as it was hailing rain outside and Uber was charging like $250, not kidding!). And then my kid had to get up at 8am on Sunday to drive to Maryland to get a new car. So, not much sleep was happening last weekend, and I think I'm still trying to metabolize all the consumed alcohol.
Conversation of the day (yesterday):
Mom: So, what kind of gift did you get for yourself?
Me: I scored a $1000 Nikon for half the price!
Mom: (silent with a deeply disappointed look).
Me: And it's red!
Mom: (looking concerned and defeated at the same time).
Me: Do you want to see it?
Mom: You should've bought the diamonds instead! (leaves the room sighing).
Me: (grinning…)
So, this is me, at the height of my birthday outing last Friday  (but still looking mellow), presenting myself with different type of substance, in a vintage dress.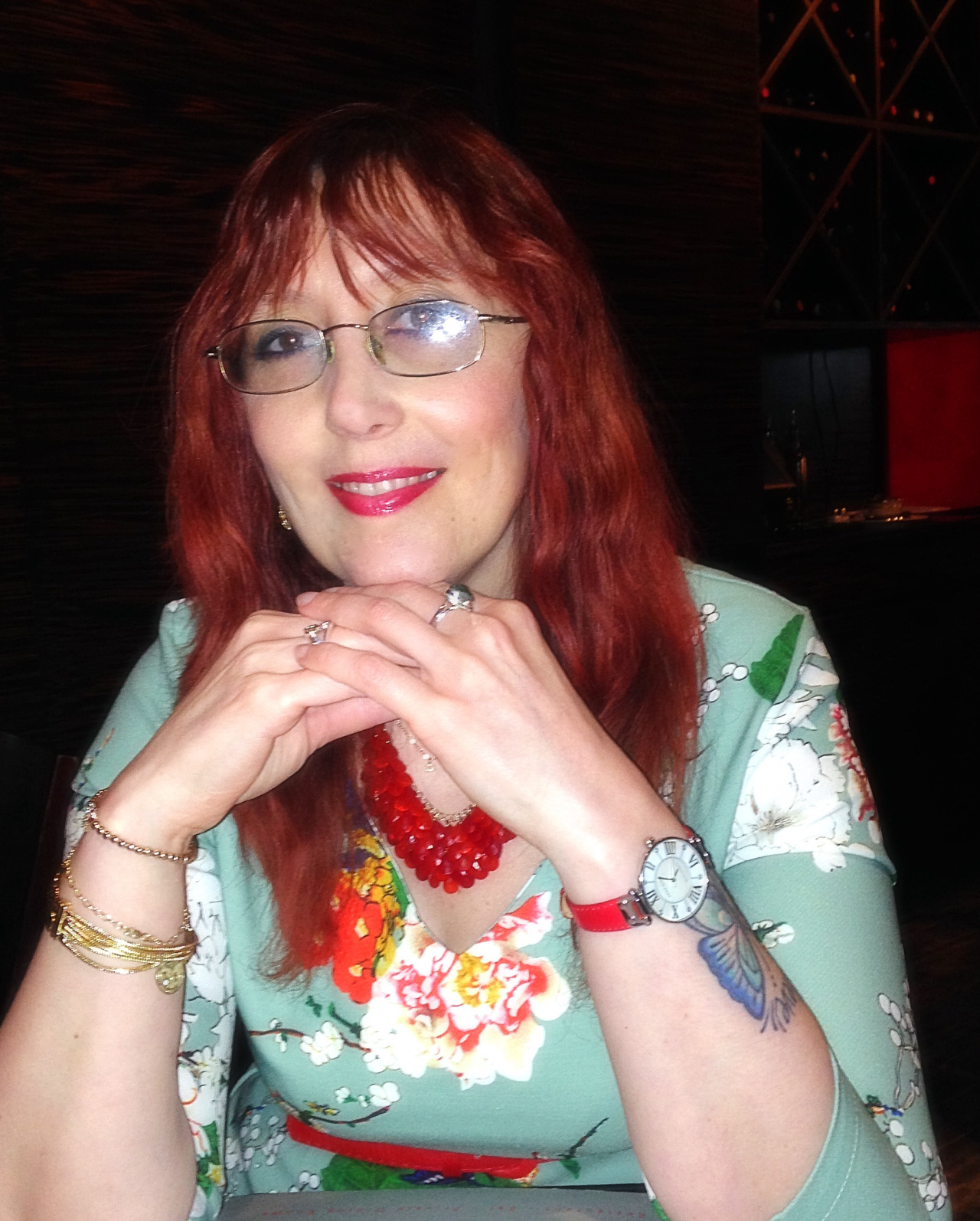 And a pair of shoes to match. #70sRock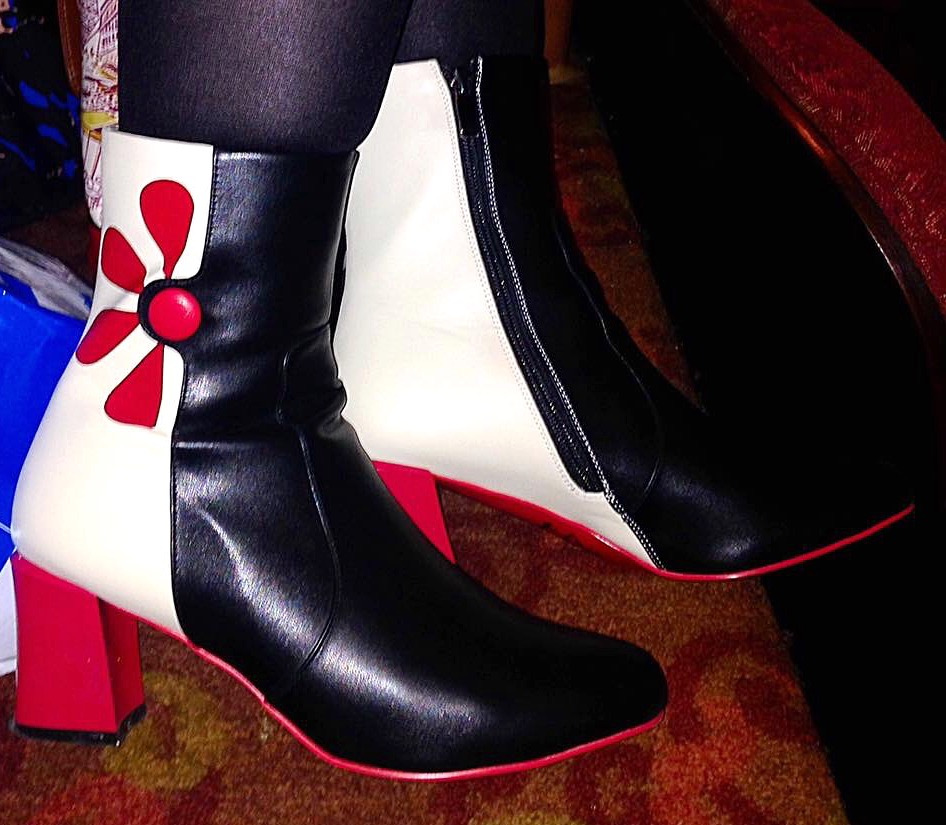 And, I'm fairly certain, despite being a year older now, I'm at that age when my soul is going backwards.