As you're reading this post, Peddler Mom, Peddler Kid and Peddler Me are getting ready to head out to theater to see Fiddler on the Roof. The three of us usually have some kind of show outing during the holidays (and the kid and I generally have another one for just the two of us), but, judging from the fact that kid will have finals almost til Christmas, and, even if he'd find some time to venture out, he'd definitely be grumpy. I mean, I can handle his teenage nonsense, but my mom should get the best side of him I thought and offered to do an early outing this year.
So we're going. My mom has been asking to see this current production of Fiddler on the Roof and we're going to an early dinner after the matinee. I'm sure kid will ask for more dinner once we're home, because that's how 19 year-old male body works. Therefore I'm ready. With good homemade food of course.
Cooking was not what was planned for yesterday. I was off work for Veterans Day and alone at home, determined to clean out my closets. Hahaha you already know how it went! I mean, I did a little cleaning, I organized one bedroom closet (247484&726 other ones to go) but then got distracted and veered off to the kitchen. Damn, that always happens!
But, I guess it was meant to be. The Drifters came on the radio channel, and their song holds such joyous memories that you can't clean closets during it, you have to go into your happy space and cook. You have to go Up on the Roof.
"When this old world starts getting me down
And people are just too much for me to face
I climb way up to the top of the stairs
And all my cares just drift right into space
On the roof, it's peaceful as can be
And there the world below can't bother me
Let me tell you now
When I come home feelin' tired and beat
I go up where the air is fresh and sweet (up on the roof)
I get away from the hustling crowd
And all that rat-race noise down in the street (up on the roof)
On the roof, the only place I know
Where you just have to wish to make it so
Let's go up on the roof (up on the roof)
At night the stars put on a show for free
And, darling, you can share it all with me"
What's Cooking This Week
We have another Russian recipe today and it's a fun one! Clay pots that I'm using for this dish are traditional Slavic pottery that are great for baked meats, grains, vegetables and eggs. If you can't find them, just use individual porcelain dishes to make my baked meat and vegetables stew topped with a soft roll that was cooked with the steam produced by the stew. So, sometimes it's Up on the Roof where you find peace and comfort, and other times, you have to go Under the Roof to eat a delicious meal. Let's make this stew and top it with a little roof!
"Under the Roof" Veal and Rainbow Vegetables Stew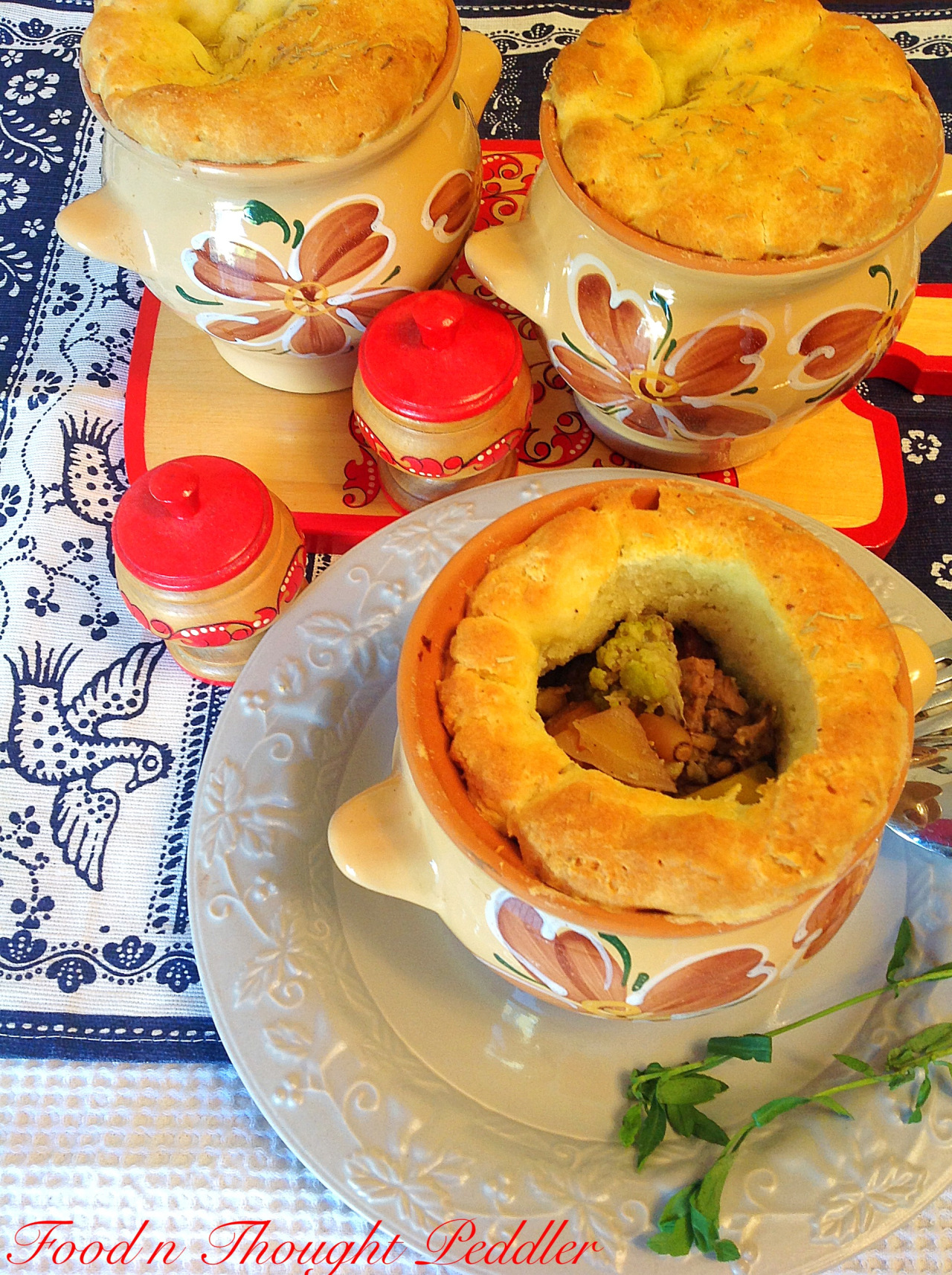 Makes 4 portions:
2 lbs neck or shoulder veal steak, bone-in
2 small golden beets
3 cups of citrus and green cauliflower
10-12 pearl onions
1 bag of rainbow baby carrots
5 oz of chanterelle mushrooms
7 black peppercorns
4-5 garlic cloves
3 bay leaves
1 tsp each thyme and rosemary
2 tsps cumin seeds
1/2 tsp of oregano
2-3 sprigs of fresh tarragon
salt, pepper, olive oil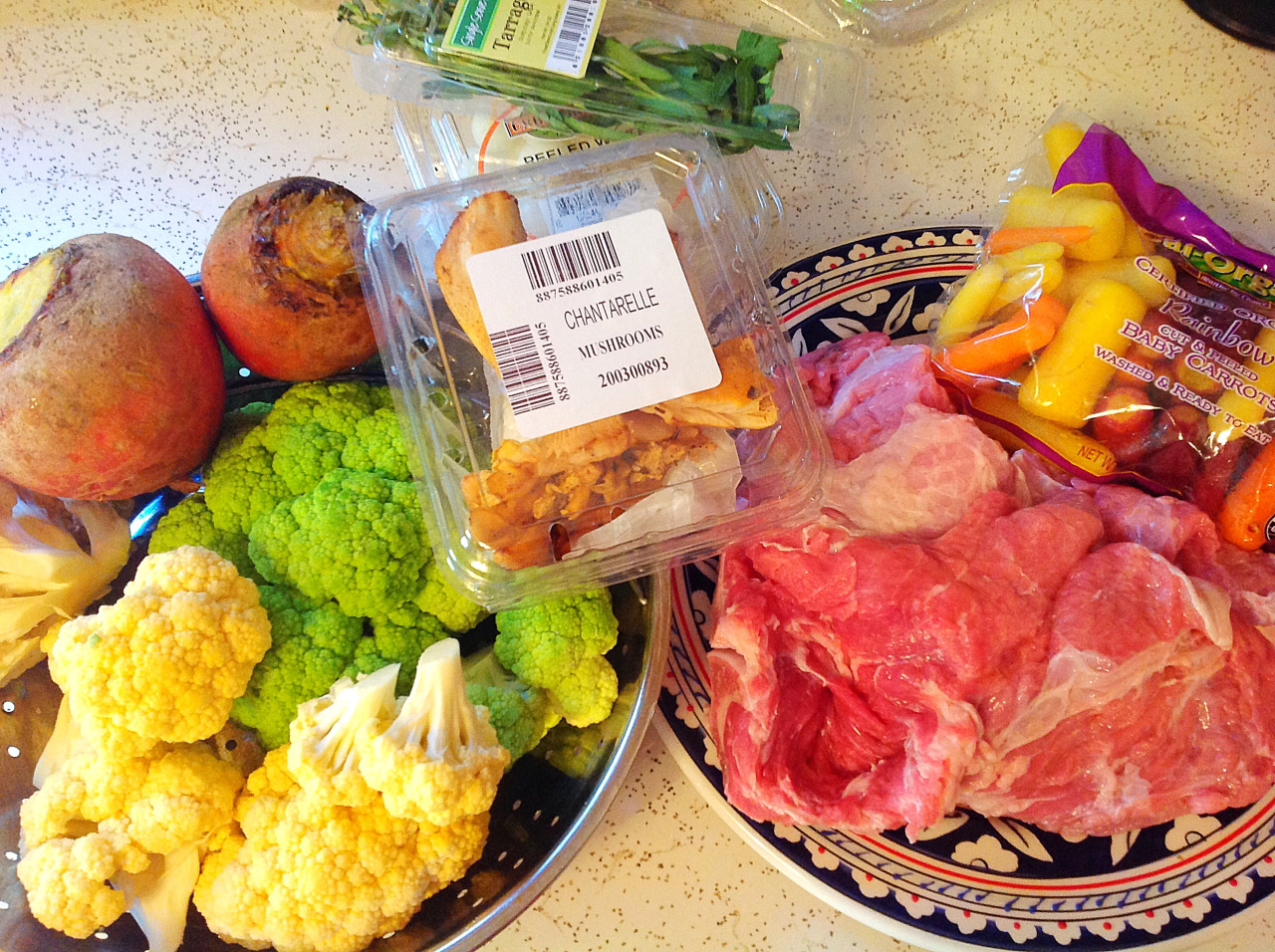 Rolls, makes 4 large ones:
2 cups of flour (I used Cup4Cup gluten free mix)
100 g of sour cream (or dairy free plain yogurt)
3 Tbsps of butter or coconut oil, melted
2 eggs
1 tsp of sugar
1/2 tsp of baking soda
1/2 tsp of salt
1 tsp of dry rosemary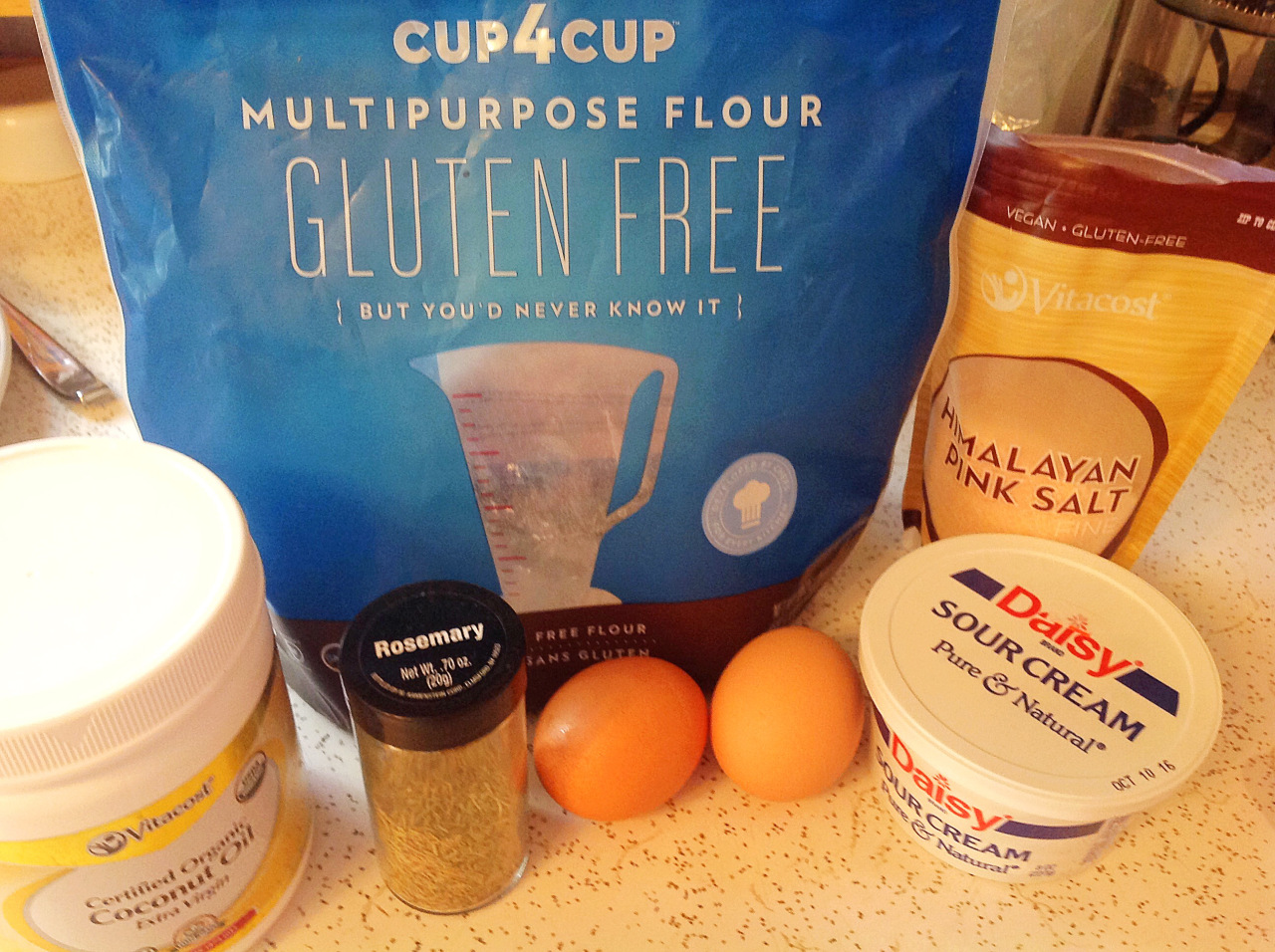 Pre-heat the oven to 375F degrees. Use a cast iron skillet to brown the meat first. Heat up some olive oil and brown veal about 1-2 minutes on each side. Then add about a cup of water, peppercorns, fresh tarragon, bay leaves, garlic cloves, salt, pepper and bake veal for about 20-30 minutes or half way through turning it midway and adding more water if needed.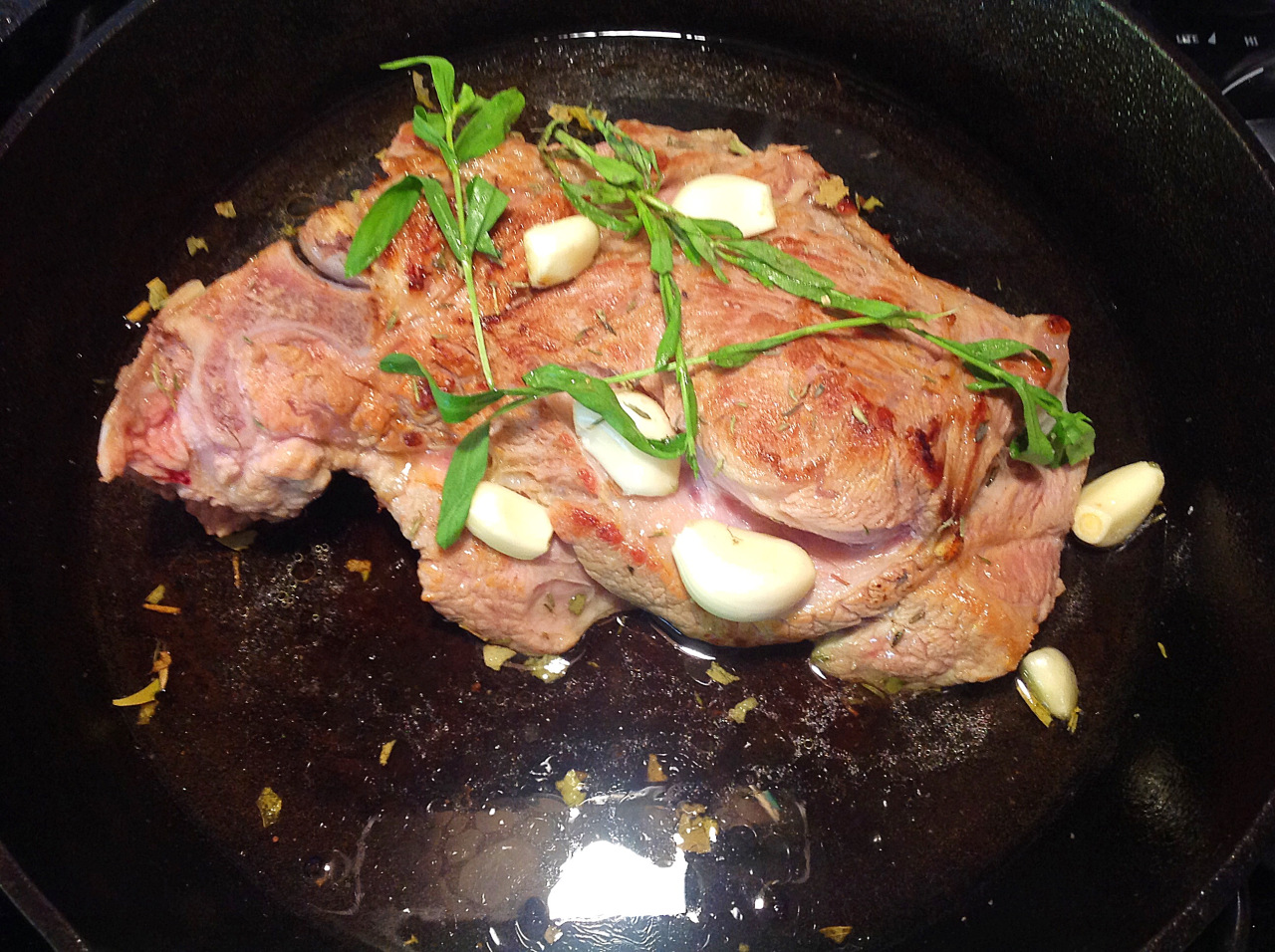 In a mean while, prep all the vegetables, cut cauliflower and beets into large chunks. Distribute among the pots, add pearl onions and mushrooms. Look how beautiful that rainbow plate is!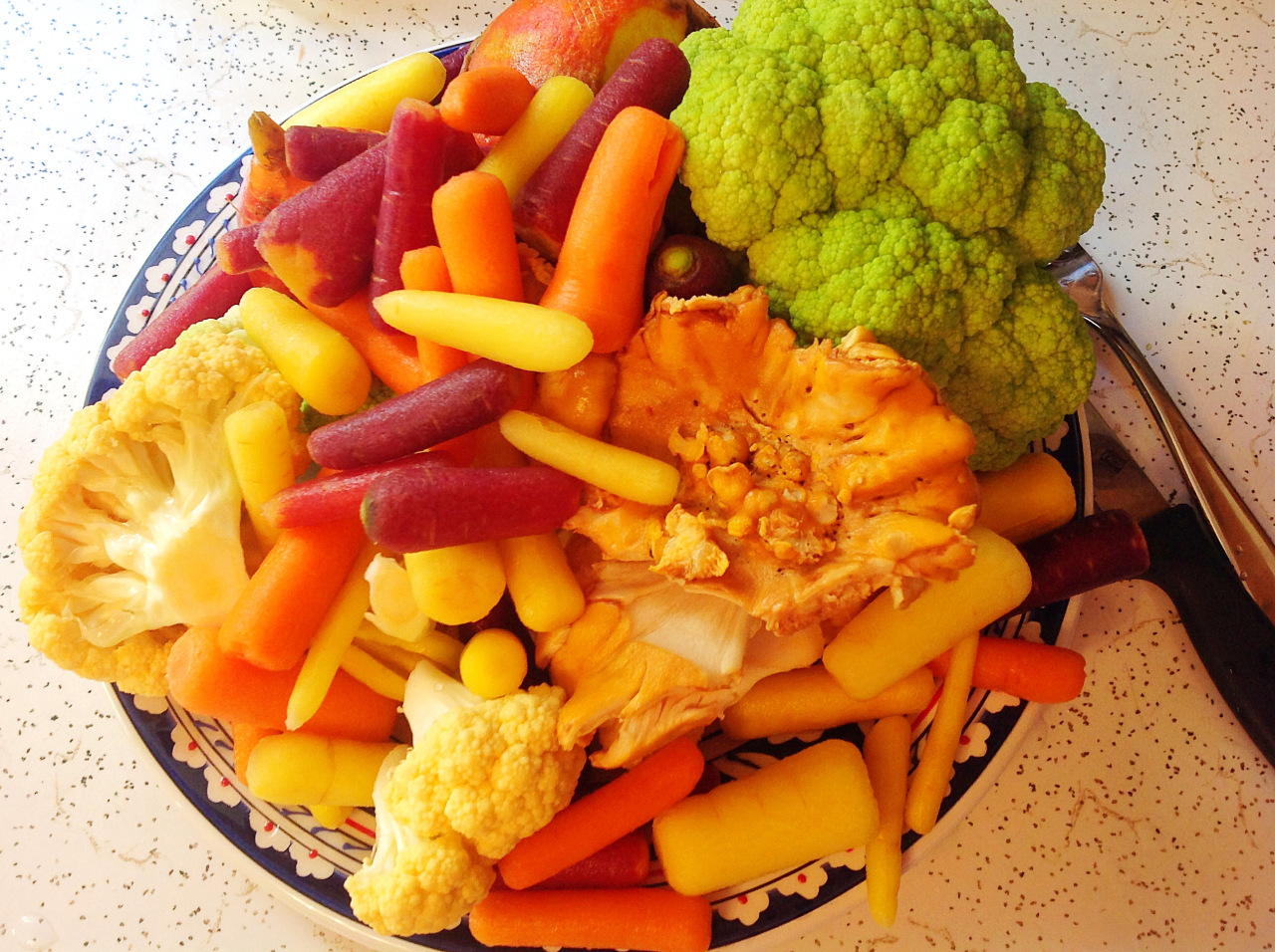 Once the meat is cooked about half way through, take it out, cut into chunks and distribute among the pots. Pour meat broth that veal was cooking in, add more salt and pepper and the rest of spices.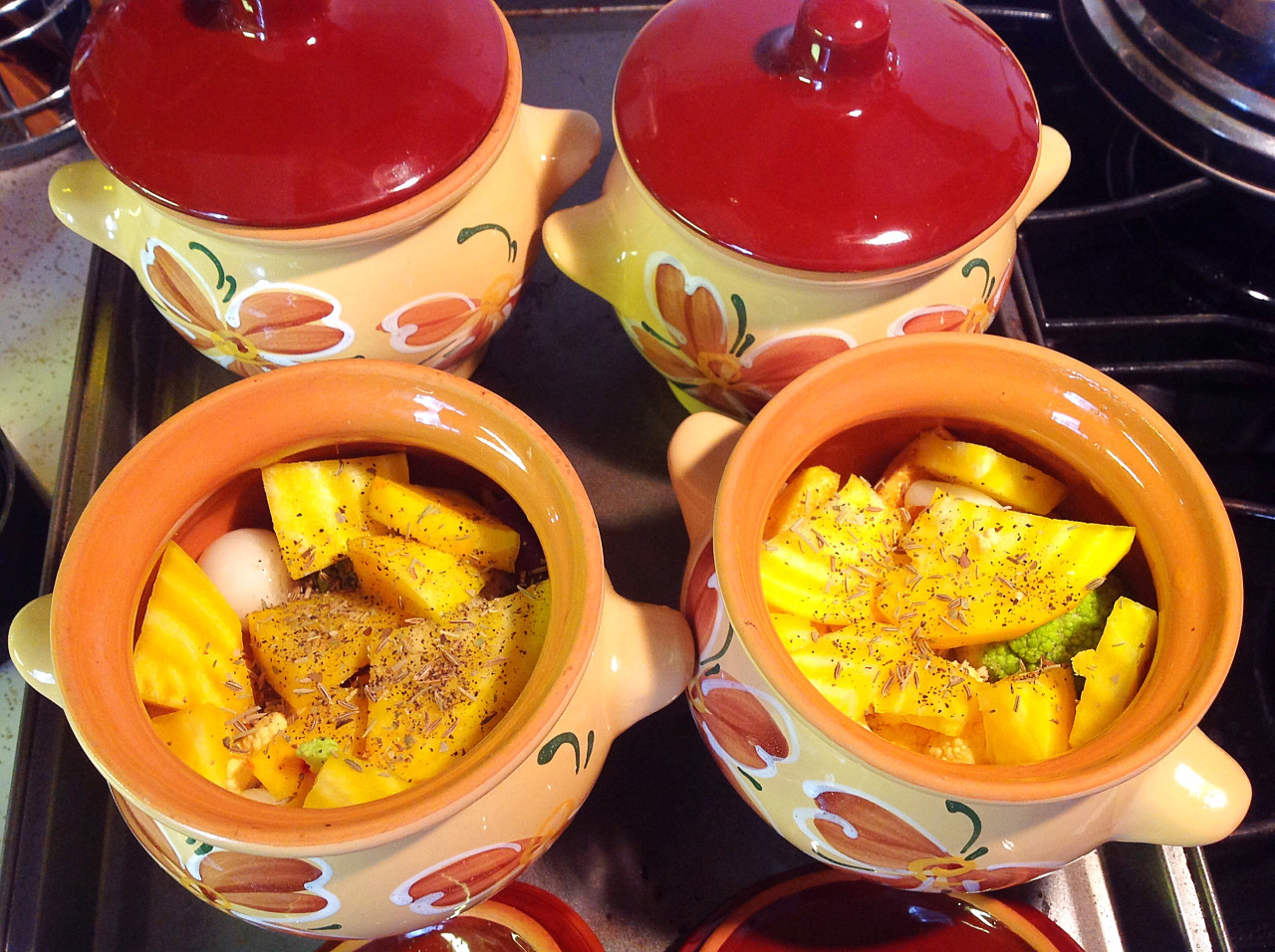 To make the rolls, combine wet and dry ingredients separately and then mix to make a soft dough. Kneed a few times, divide into 4 parts, make a large flat roll and top each pot pinching the sides to seal it around.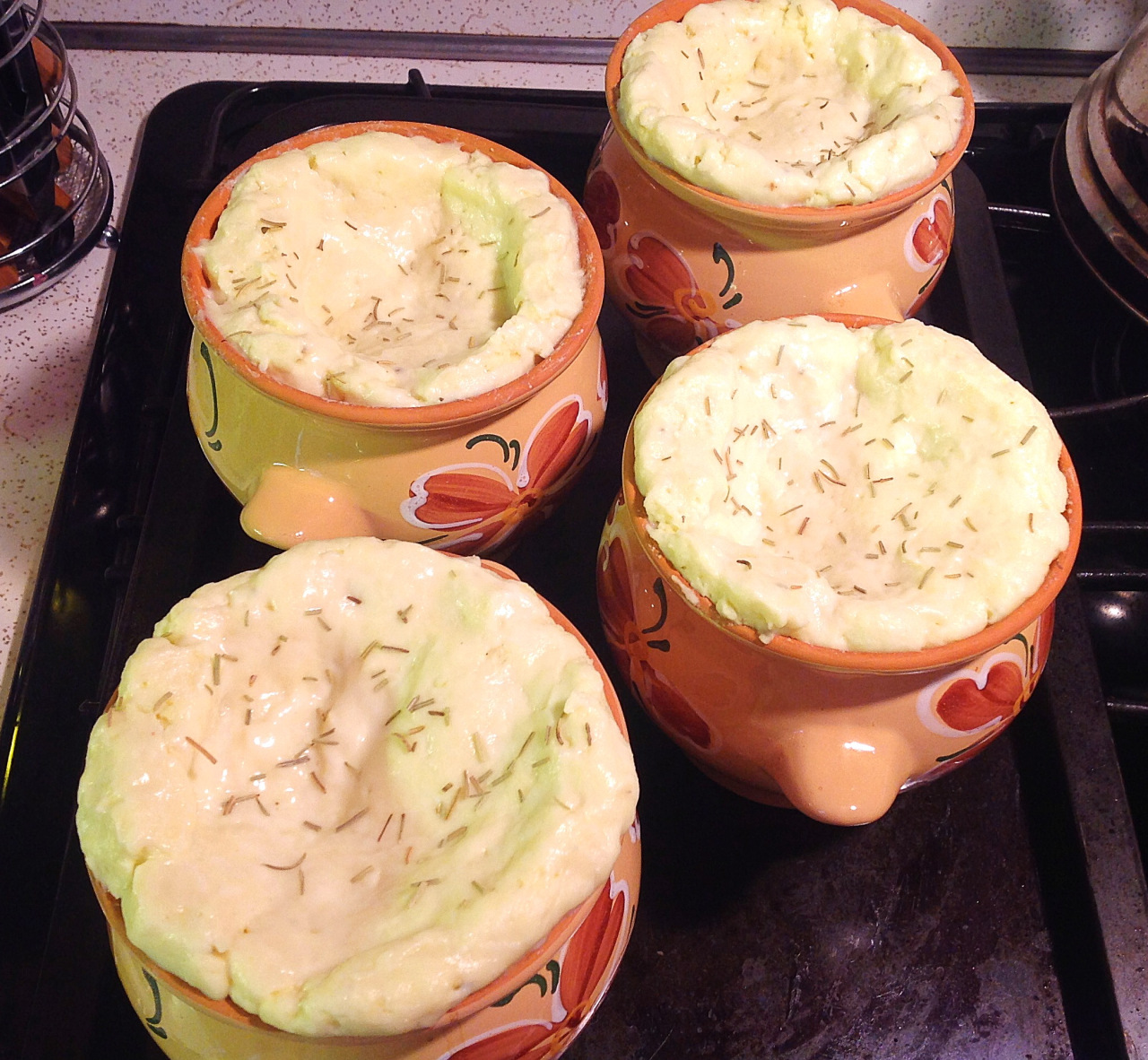 Bake at 375F degrees for about 30-35 minutes till the tops are golden. The inside of rolls are soft and juicy due to all the steam coming from the stew yet the tops are crusty and are great to dip into the broth.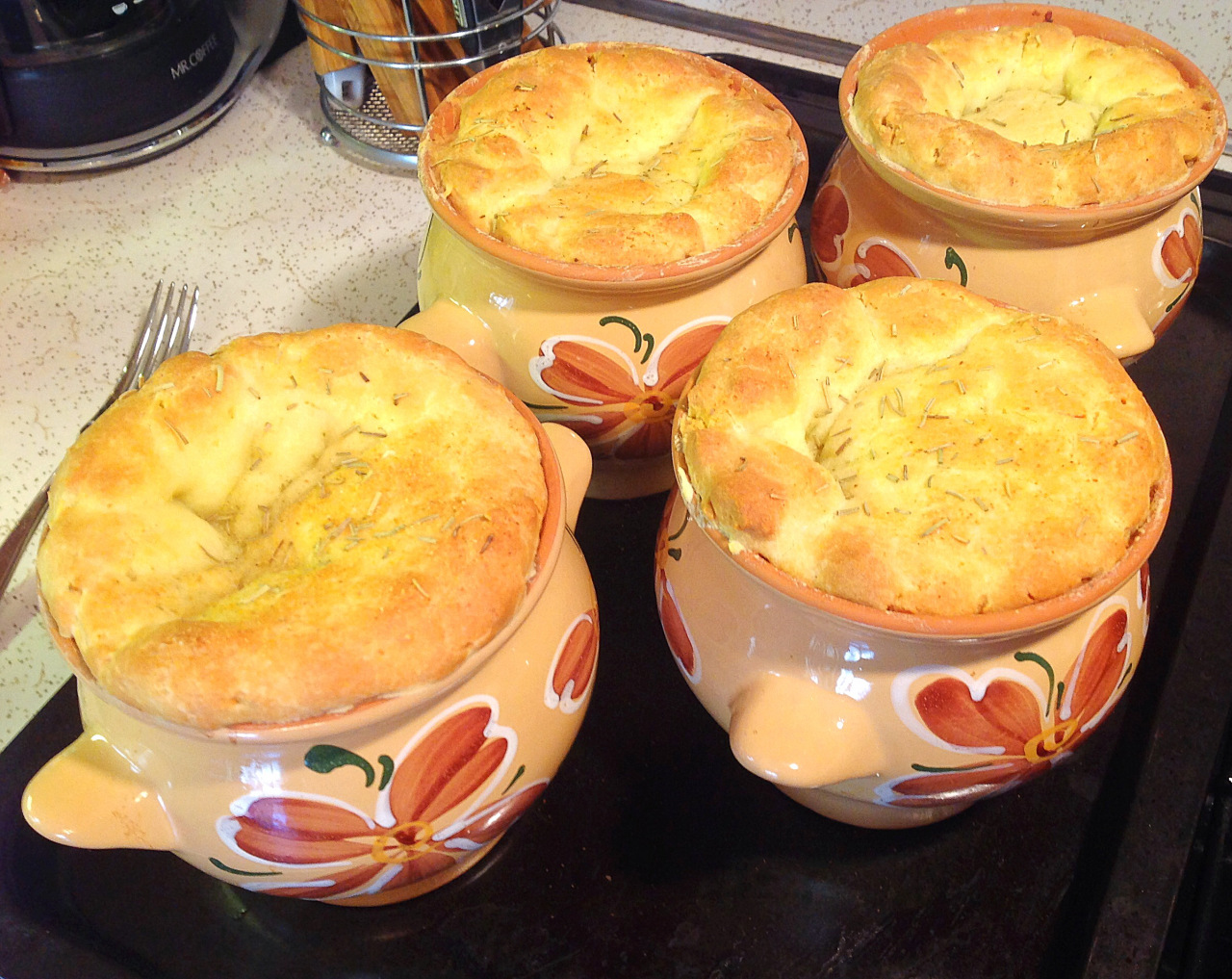 To eat the stew, cut out the middle of the roll and eat it straight from the pot.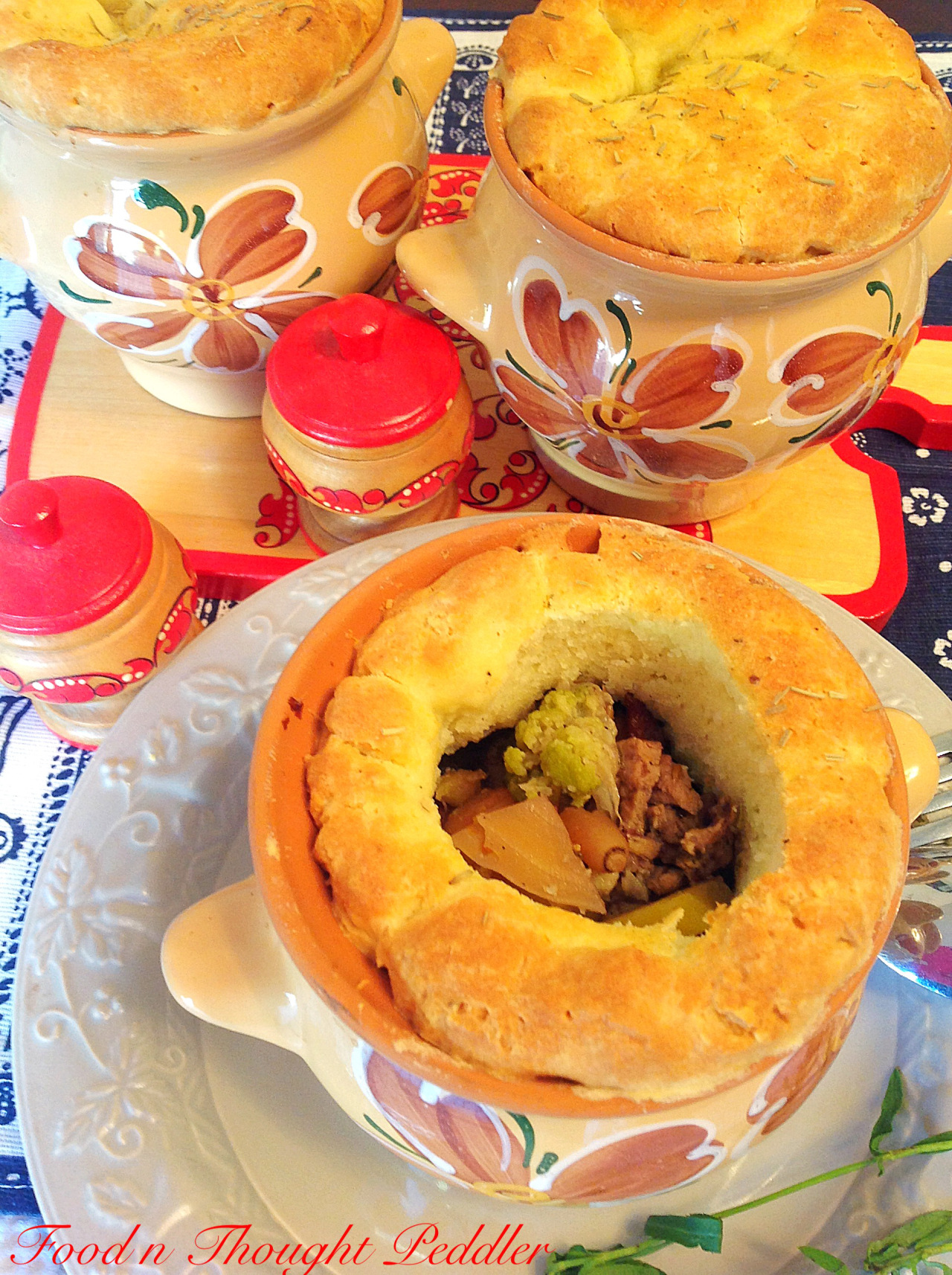 Or you can empty it into a plate and enjoy it the regular way.