It's been a few weeks since I did a recipe post, but I 've been slightly busy over here first with a trip to see our Chicago family and then shipping my kid off to start his sophomore college year. He was successfully moved back into his college apartment but, as we learned last year, the first couple of weeks are stressful due to the last minute schedule changes, new classes adjustment and all other "back to school" re-arrangements. I have to admit, I thought the second year would be easier with dropping him off and the whole college thing, but it's actually more stressful to all as we now know it'll be another hard year with difficult classes so adhering to a strict studying schedule and being diligent with all requirements are a must. And, you know how teenage boys just "love" being strict and diligent about anything – there goes my anxiety now! I know, I need to just calm down. I'm trying…
I'm all about my own schooling too right now. I took a number of great professional classes last spring and in June and I'm eyeing more to take this fall and early winter. So I'll be busy yet again when most of my workweek evenings are dedicated to either seeing night clients or taking some workshops. I don't HAVE to take classes of course, my formal school days are long gone, but, as a professional in field where there are no "formulas" and it's up to your own expertise and intuition when it comes to people's wellbeing, I feel any new knowledge and skills I acquire get translated into better care I can offer to my clients. Plus, psychology is not just my professional field, it's also an area of interest, so I actually like learning new ideas and techniques. Or maybe I just love being a perpetual student. Therefore, I'm literally inhaling the last relatively free weeks of summer and gearing up for the fall schedule.
I may be spread a bit thin during some periods but I do make sure I have some R&R every chance I get.
What's Cooking This Week
As far as I remember, I posted a recipe of cold Ukrainian borsch this time last year right after I dropped my son off at his college dorm for the first time. It looks like I'm continuing the theme this September with another Ukrainian recipe: a spread that goes well with a bowl of borsch (either hot or cold one). This zucchini and eggs spread is my family favorite, it's been served at our table for as long as I remember. I'm not sure who came up with the original recipe, but my mom and I have been making it very often. It's creamy and filling but doesn't have a lot of fat as most spreads do. Try it with any soup or on top of your morning toast. I'm sure you'll love it too!
Ukrainian Zucchini and Eggs Spread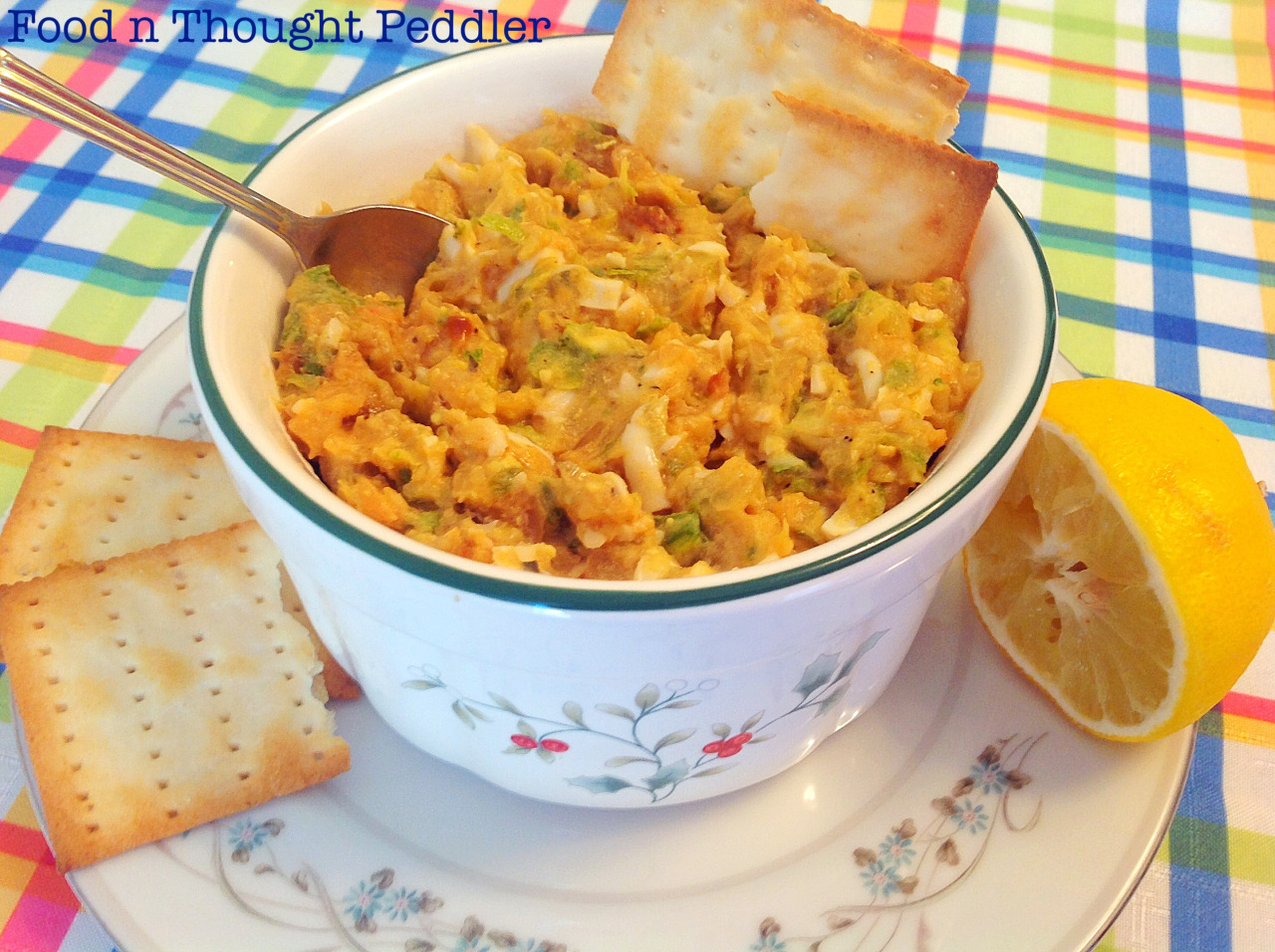 4-5 small or 3 medium/large zucchinis, sliced lengthwise
3 eggs, hard-boiled
1 large onion, diced
1/2 Tbsp of butter
1 tsp of garlic powder
1 tsp of herb blend or basil/oregano
1/2 tsp of sweet paprika
1/2 Tbsp of lemon juice
flour for dusting (I used gluten free mix)
salt, pepper, olive oil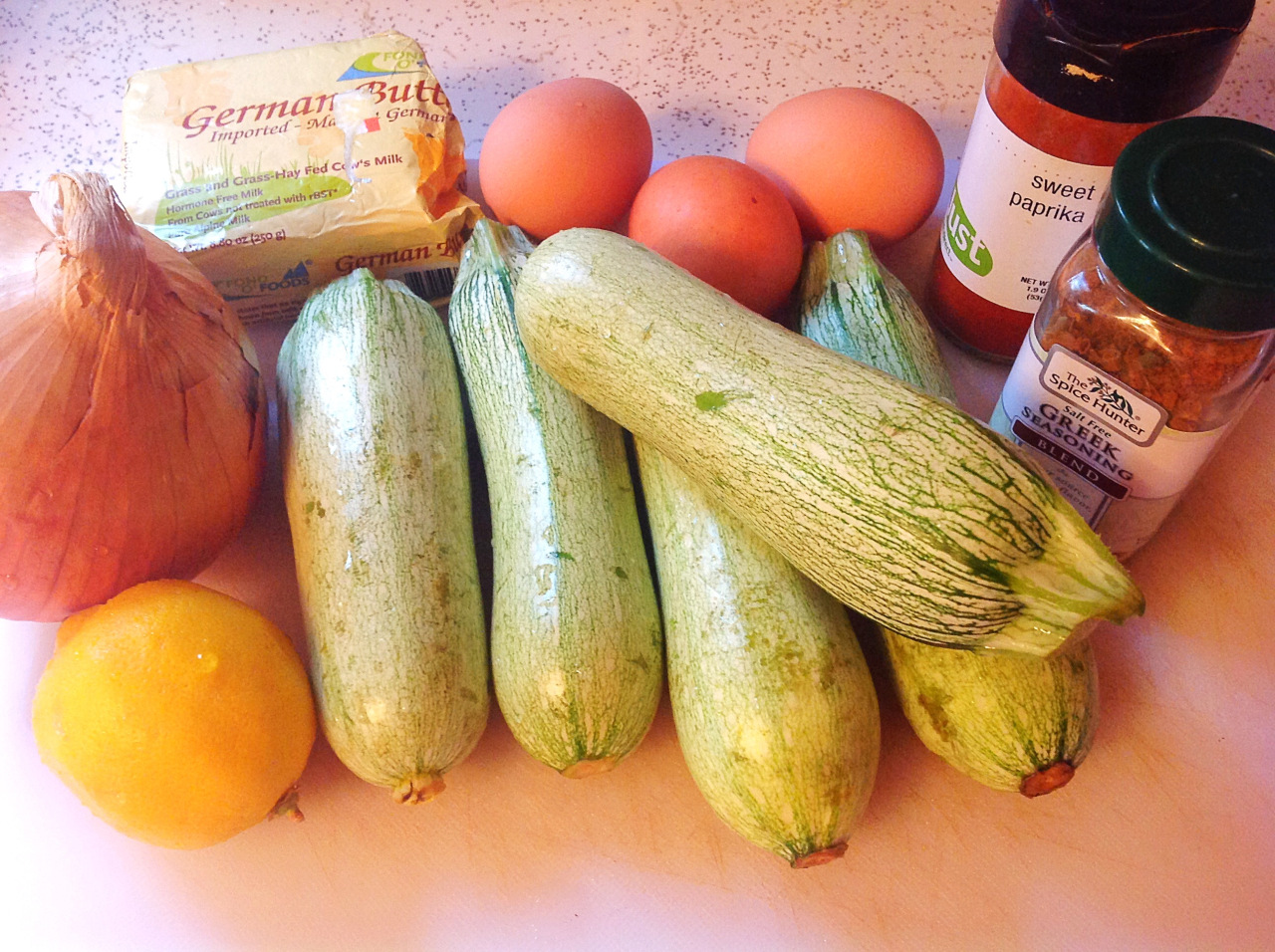 Arrange zucchini slices on a baking sheet, lightly sprinkle with oil, salt and pepper, dust with flour on each side and bake at 375F degrees for 15-20 minutes till they are soft.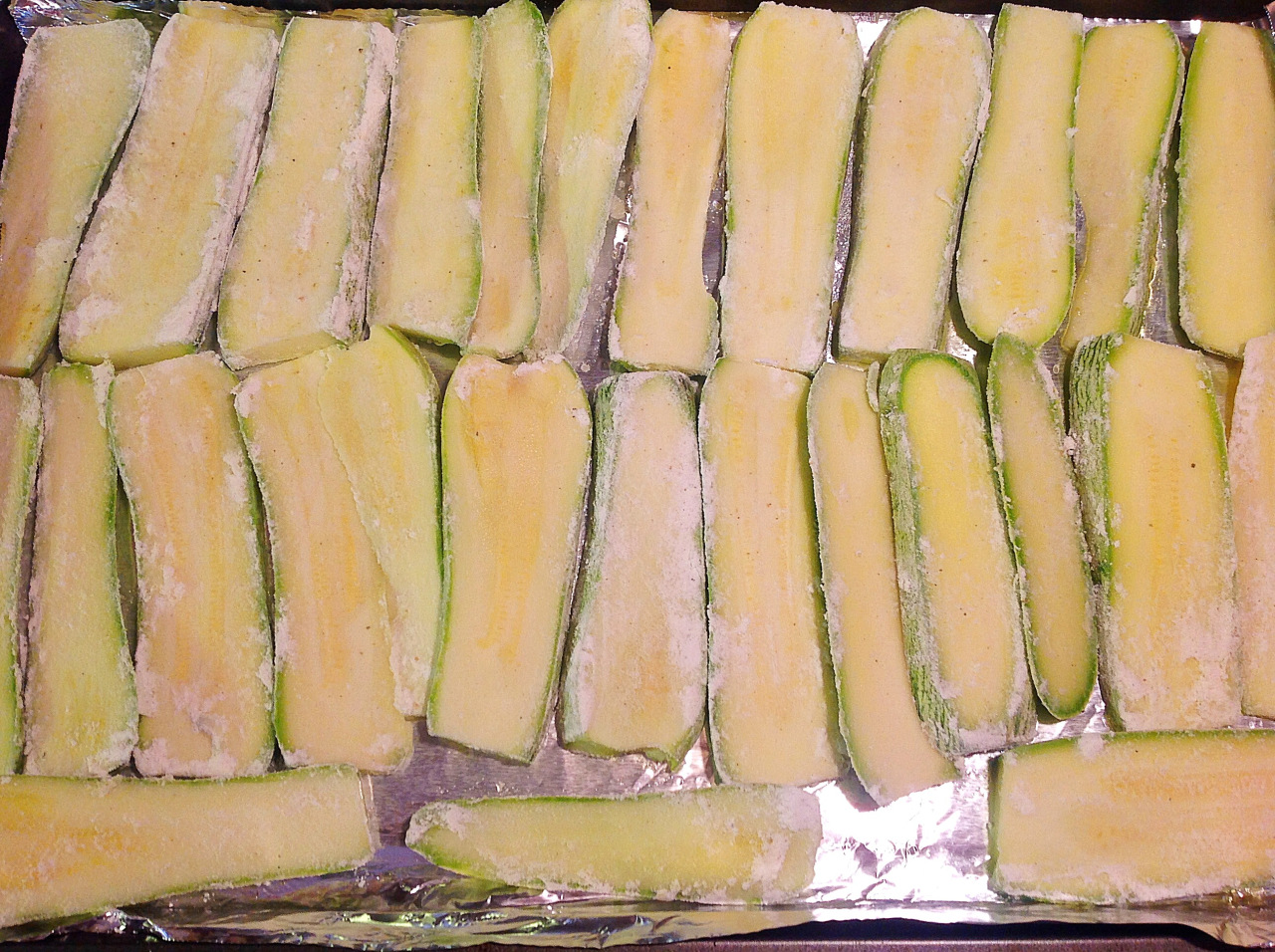 While zucchinis are baking, in a frying pan, melt butter and sauté chopped onion till it's dark golden. Boil eggs and grate on a coarse grater, set them aside. Once everything is done, in a food processor, combine zucchinis, sautéed onion, salt, lemon juice, pepper, spices and pulse till it's all soft and incorporated, then mix in grated eggs.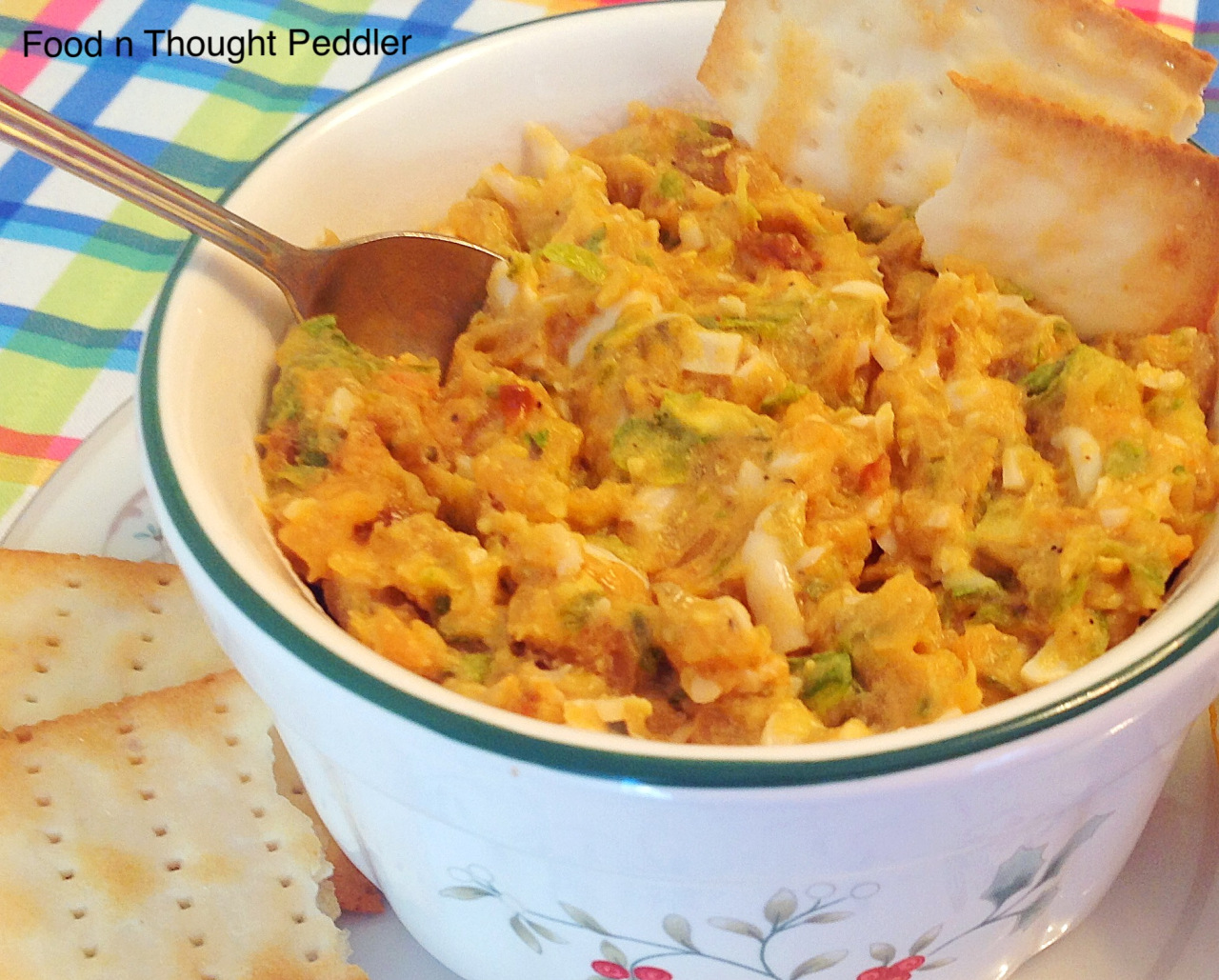 It's a simple but tasty spread that could be served any time of the day. Here I'm enjoying it inside a homemade breadstick pocket along with hot Ukrainian borsch.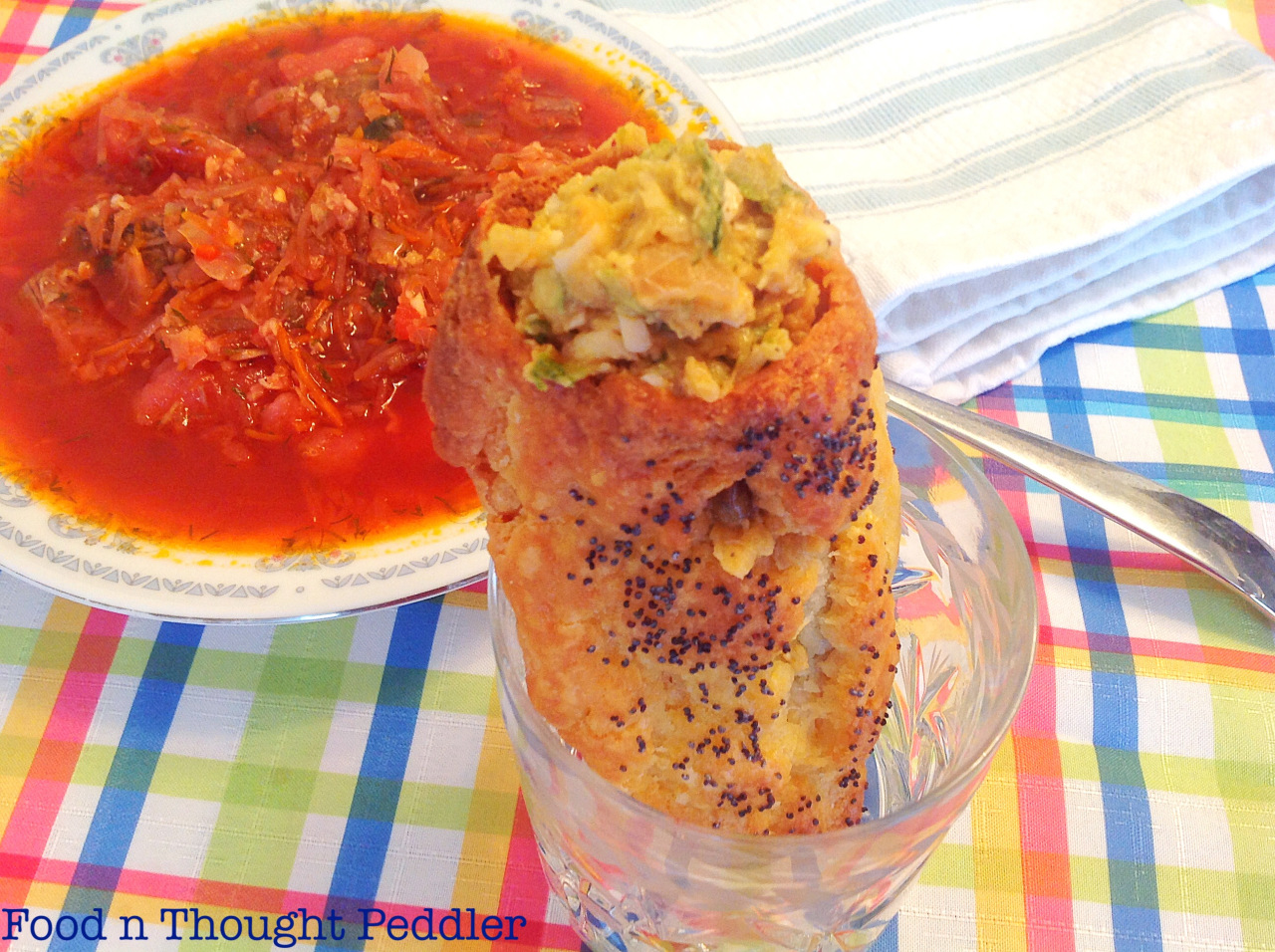 spea