It's been like 200 degrees here in New York, or at least it felt like it on some days. Last weekend was completely brutal with a heat index of 110. And I've been very busy between seeing evening clients and other things to do, so most days, I looked like this by the end of the day (minus the adorable factor).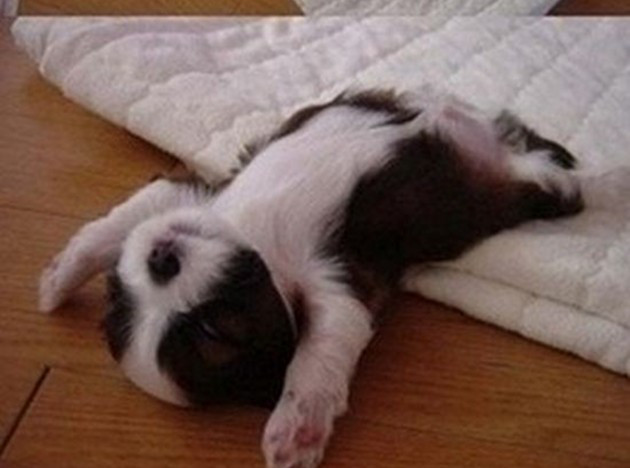 Naturally, the last thing I wanted is to spend hours in the kitchen to make anything too elaborate. Actually, most meals that I cook for myself are quite simple, but the closer the food is to its natural state (no heavy sauces, bread coating, frying or salty seasoning), the more vitamins it retains. So, if I do some experimenting with recipes, it's for the weekend splurge, the rest of the days are for no-fuss foods.
With this past week being so hot, I couldn't stomach anything heavy anyway. Some work lunches were just green smoothies as that's all I was in a mood for. And I had to make an executive decision (after some deliberation between my head and my heart, literally) that last weekend, I was not allowed to leave my house as it was too hot, and my heart was not liking it doing a wild rhythmic dance yet again. So I had to be a parent to my own self and ground me inside for two days and just rest.  Technically, I did venture out for a bit Sunday night, my mom and I went gifts shopping for our upcoming trip, but we were in an air-conditioned car so I was outside for like 5 minutes at most.
The rest of the weekend I was literally in a chill mode, just catching up on my clinical notes, watched a couple of movies and spend some time reading. The fact that my kid wasn't home definitely aided in staying calm. And, I was keeping food prep to the minimum. This was late lunch, baked eggs with summer squash and potatoes, topped with salsa (though I have baked eggs most weekends, it's my favorite simple dish that's also very high on a scale of comfort foods). Try making it too, you'll love it!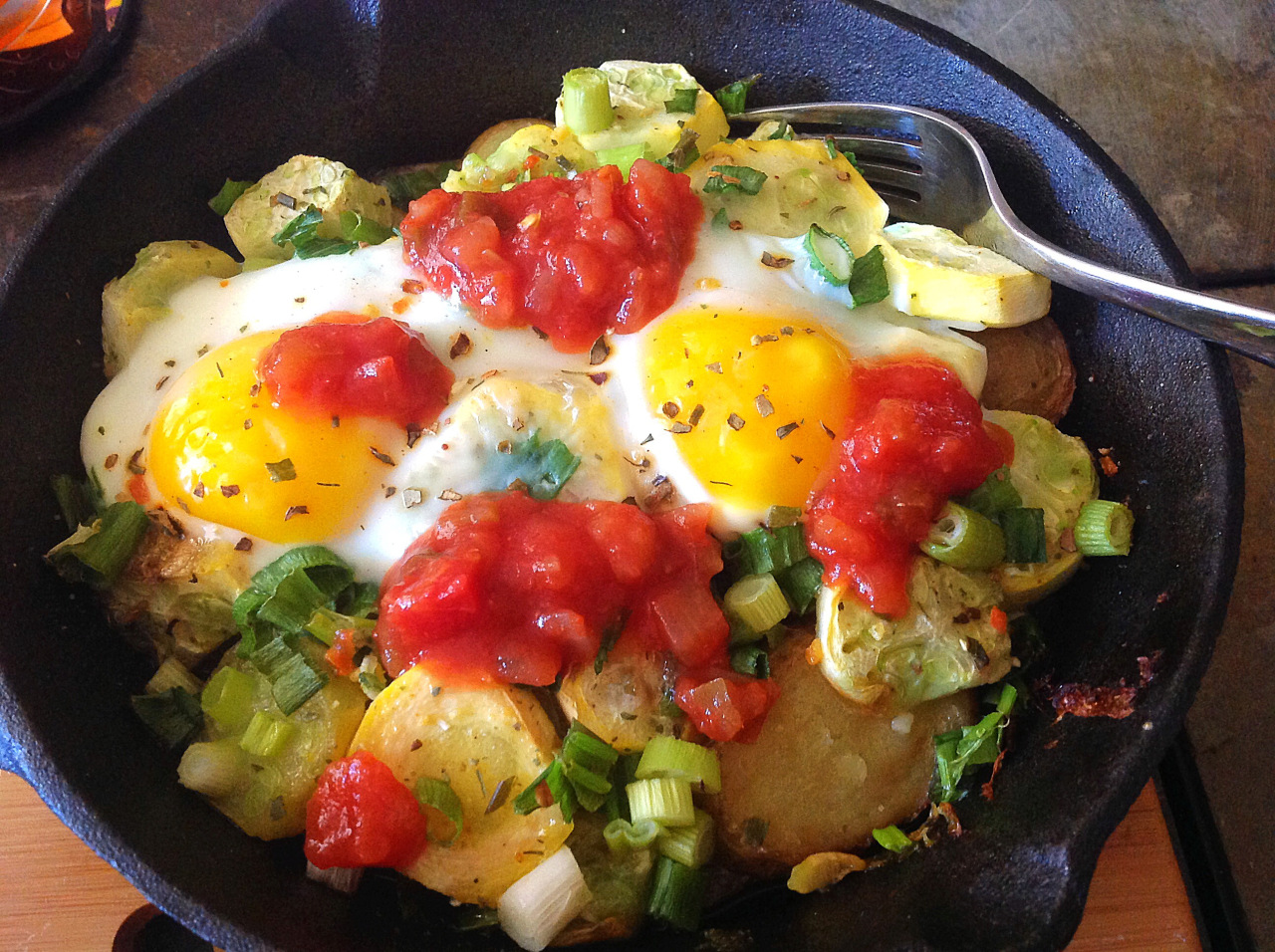 And, whatever you do, stay cool, it's still summer outside.
What's Cooking This Week
Simple doesn't mean tasteless, at least in my book. You can take any veggies and dress them up a bit to get a great side dish. I actually had a big plate of just that for dinner. It's too hot to highest anything heavy. Try it along with chicken or beef, and you've got yourself a satisfying meal.
Vegetable Stir-Fry with Peanut Sauce and Sesame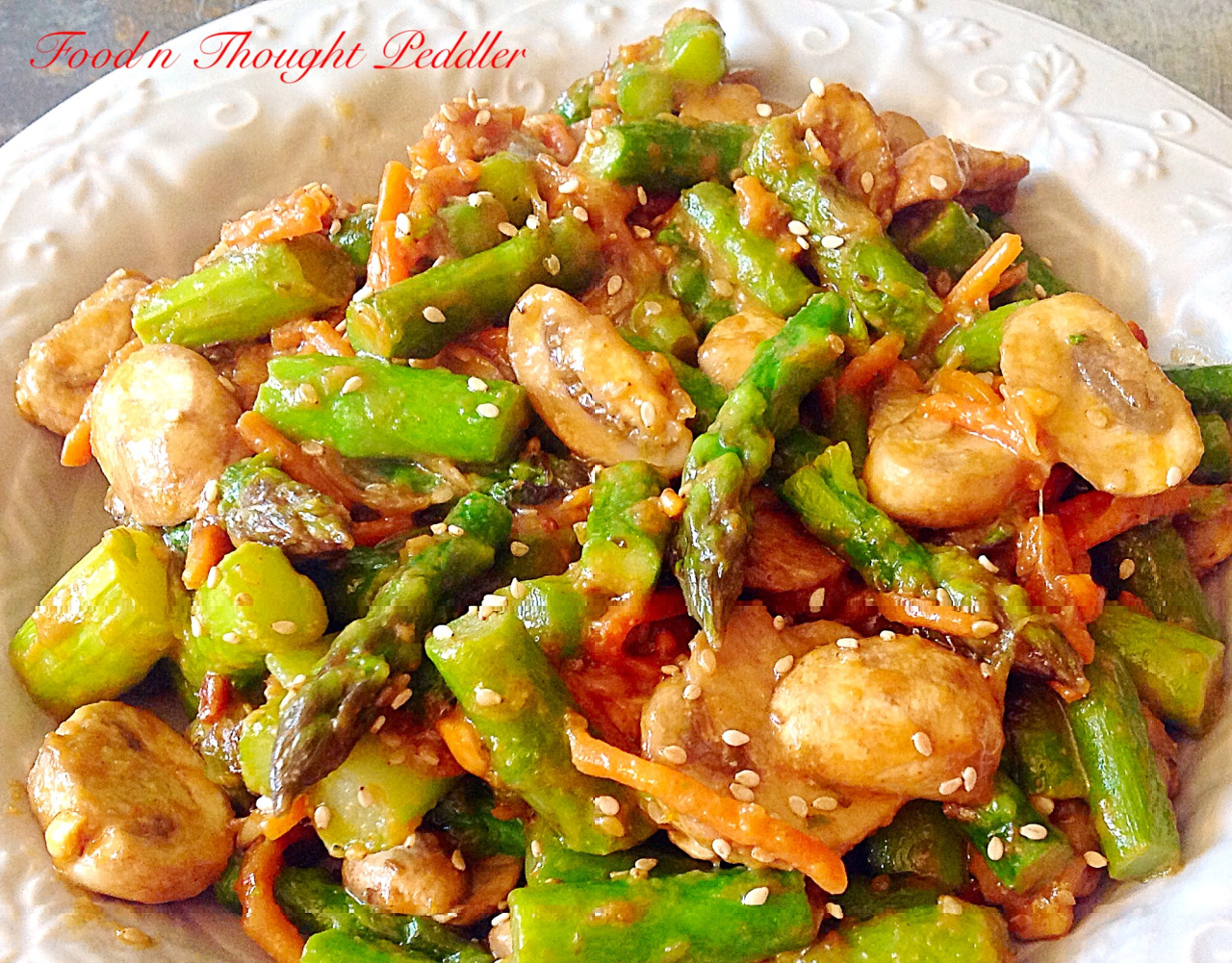 A bunch of asparagus, trimmed and cut
6-8 oz mushrooms, cut
1 cup of carrots, grated
1/4 cup of peanut butter (I used crunchy), melted
4 Tbsps of soy sauce (I used gluten free tamari)
1/2 Tbsp brown sugar
1 tsp of paprika
2 Tbsps of peanut oil
2-3 Tbsps of sesame seeds
1 Tbsp of potato or corn starch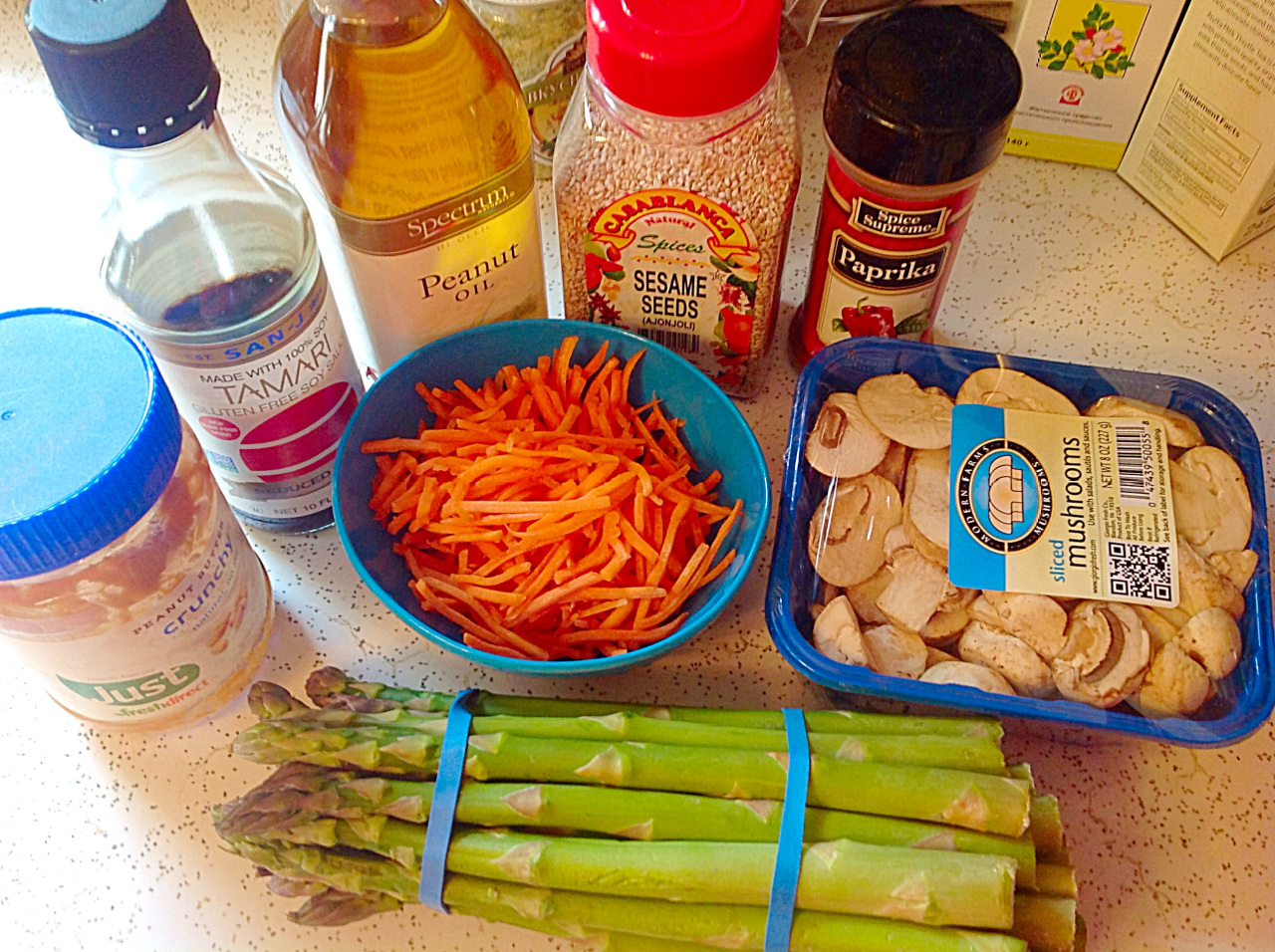 In a deep frying pan or wok, heat up peanut oil and sauté all the veggies for a few minutes, don't overcook them, they need to be still crunchy.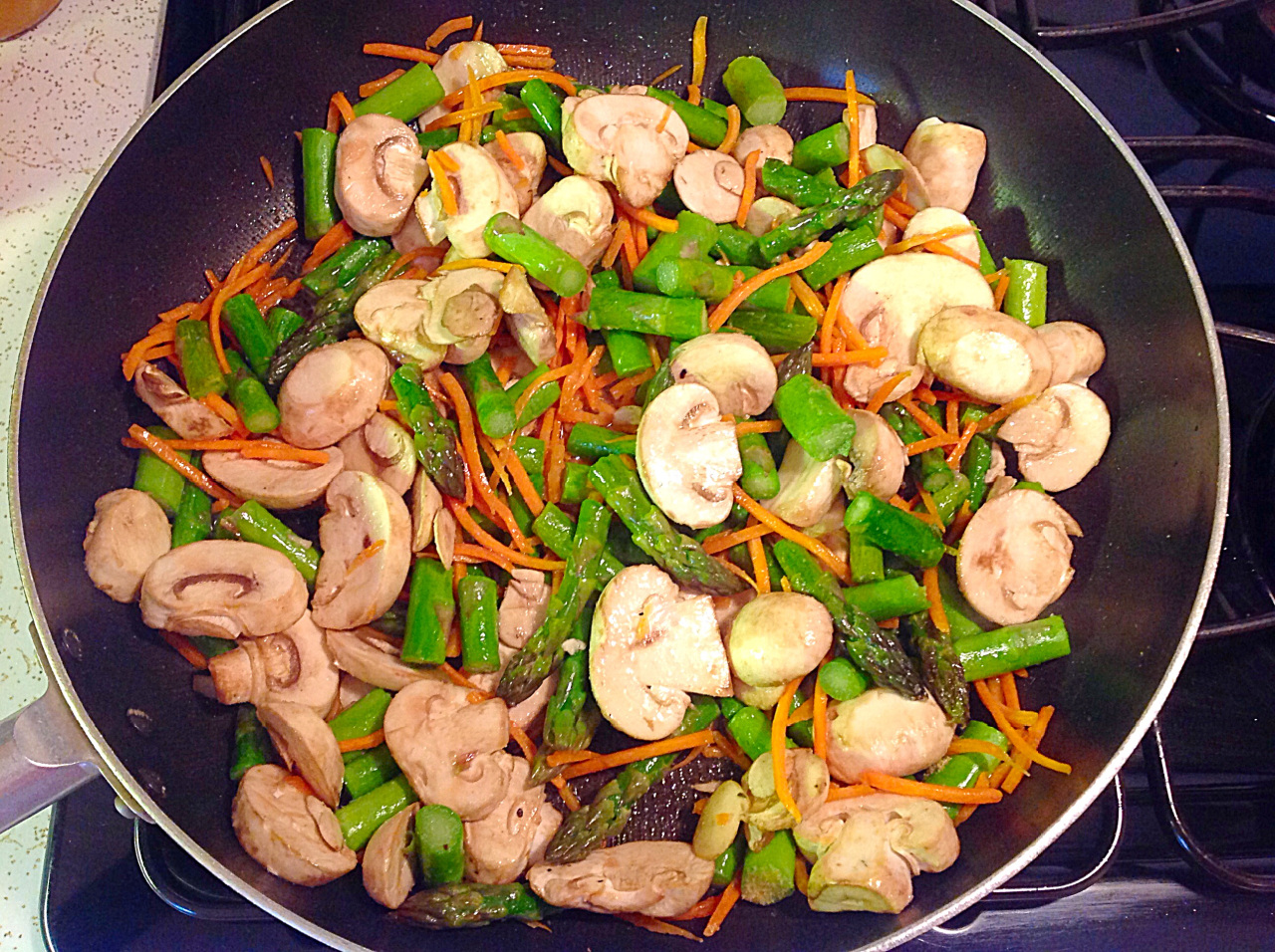 Combine together soy sauce, melted peanut butter, sugar and paprika, right before pouring the sauce it, stir in potato starch.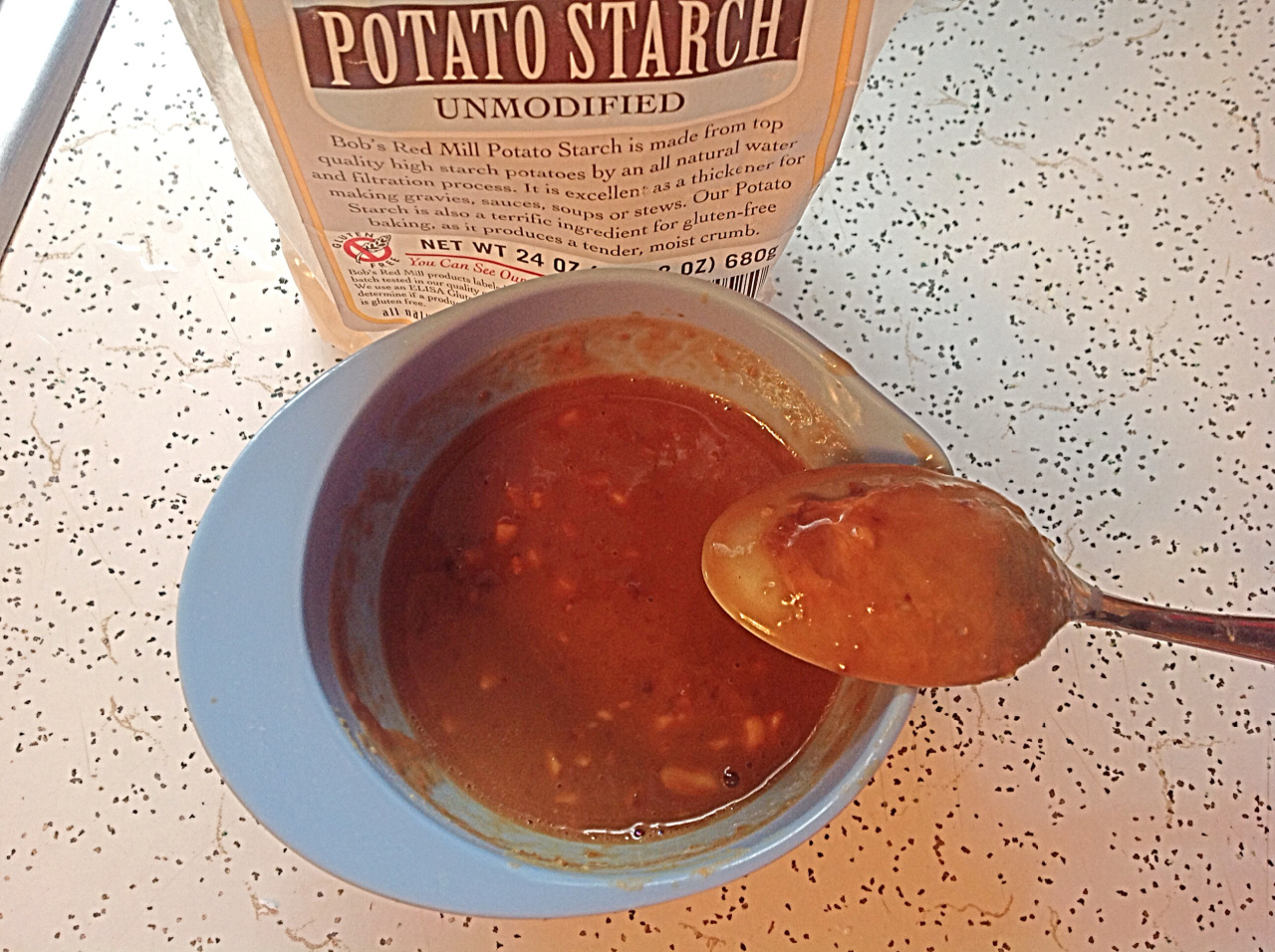 Pour over veggies, top with sesame and stir completely to incorporate the sauce in.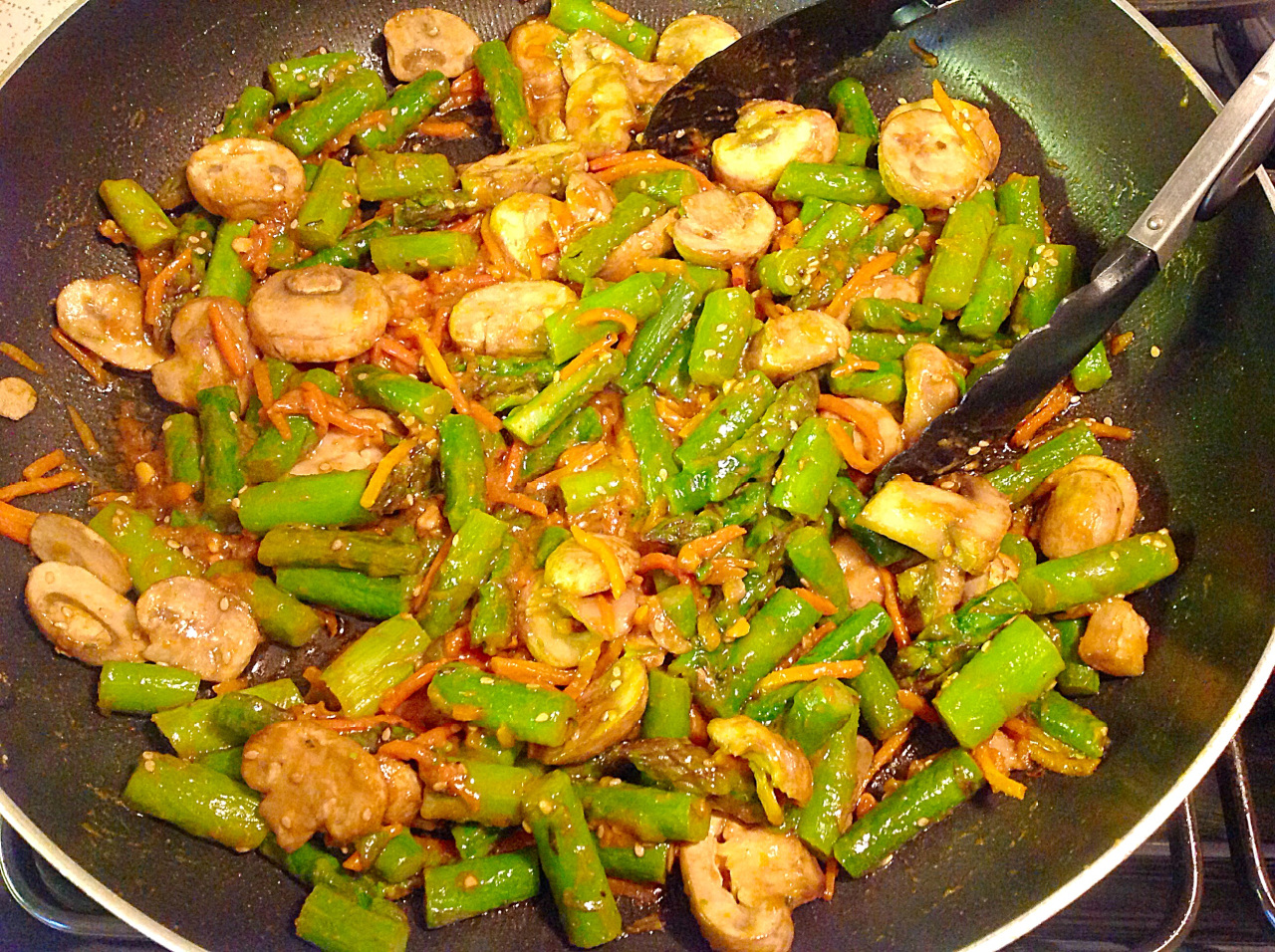 Enjoy this simple yet tasty dish on this hot summer day.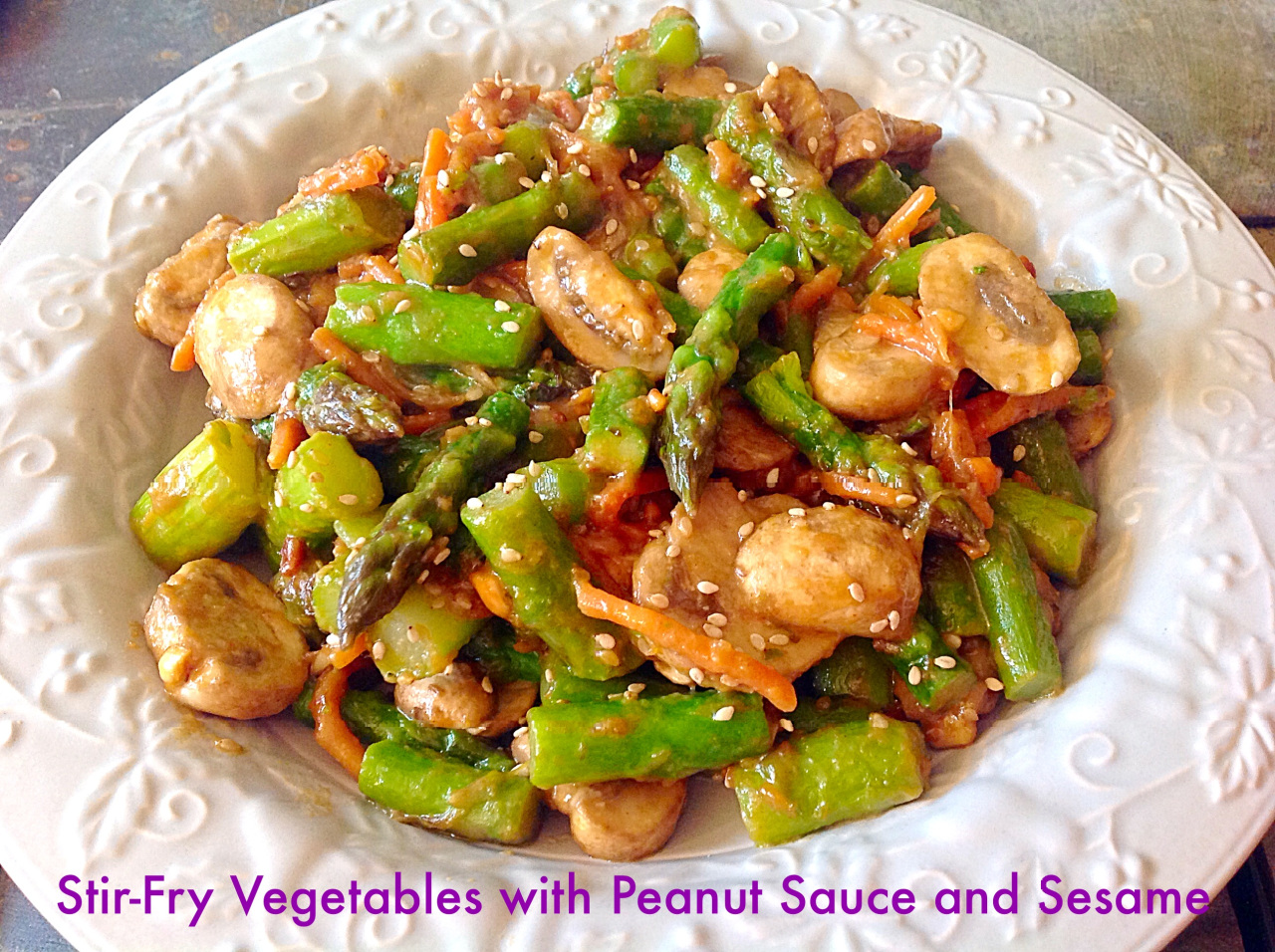 09