Conversation of the day.
Mom: What are you doing today?
Me: I'm making more jam and doing some writing.
Mom: You have nothing better to do on a hot summer day?
Me: But this IS the thing to do on any day!
Mom: (silence) I cooked you wrong. (sigh)
Thanks, mom! :/
But, seriously, trying new recipes and writing are the things that feed my soul. You already knew that, right?
Speaking of writing and family, my Chicago uncle (I have NY uncle too) is a terrific writer and an amazing storyteller, you can basically get lost in his stories! Any time he links his latest blog post on Facebook, I know I'm in for a delicious word-weaving treat. Yep, my uncle has a blog too, though his is just writing and pictures. I especially love his Chicago Stories collection, he's a master at combining city's history and modern experiences portrayed through the eyes of his personal reflection. We told him it's time to publish! I also love his stories because they're written in Russian. He speaks pretty good English but he's sticking with our native language, something I haven't been compelled to do in writing. As unfortunate as it sounds, I don't have much of a pull to write in Russian (even though I enjoy reading it) plus it'd probably be more difficult for me to do it now as, despite the fact that I can converse in both languages, I actually think in English,  so my storytelling in Russian may be too spastic considering how rich and fluid Russian language is. Therefore, I'm sticking with English but it also gives my blog a chance to reach a wider audience and it's often mind-boggling to see the traffic of visors from all over the world.
So I guess some things do run in our family, like playing with words or doing something creative in general. My Chicago cousin and her whole family act in a community theater and arts performances (as a hobby). So I feel more comfortable and like myself being with them. On the other hand, my NY uncle, cousin and this side of the family are "normal" people.
Obviously, I've been residing in a wrong city, maybe it's time to move to Chicago, or at least to visit!
What's Cooking This Week 
With yet one more post about family, today's recipe is another traditional Russian dish. "Tefteli" is a Slavic version of meatballs using different ground meats with rice and cooked in a thick tomato sauce with carrots and onions. The result is a slightly sweeter (rather than zesty Italian) sauce and a bit sturdier meatball. Tefteli are typically served over boiled potatoes, however, you can have them with noodles too. We all grew up having Tefteli almost on a weekly basis so it's as high on a scale of comfort foods as it can be. I hope you like this family favorite!
"Tefteli" – Russian Meatballs with Sauce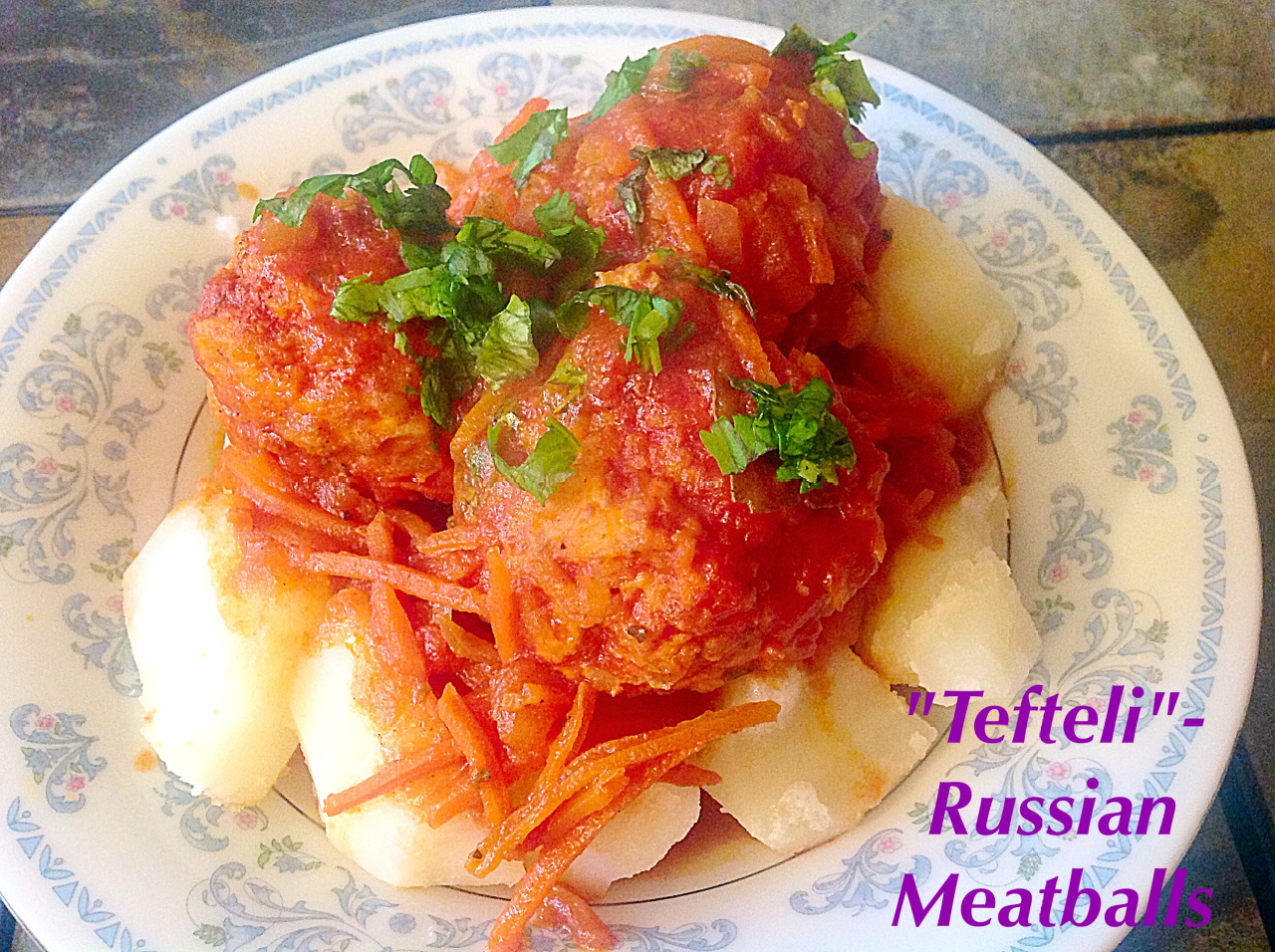 1/2 lb each ground veal and chicken
1 cup of cooked rice
1 large onion, chopped
2 cups of grated carrots
1 large tomato, chopped
1 container of strained tomatoes (I used Pomi)
1 egg
4 garlic cloves, cut
3-4 bay leaves
2 tsp each oregano and rosemary
1 tsp of garlic powder
salt, pepper, olive oil, fresh herbs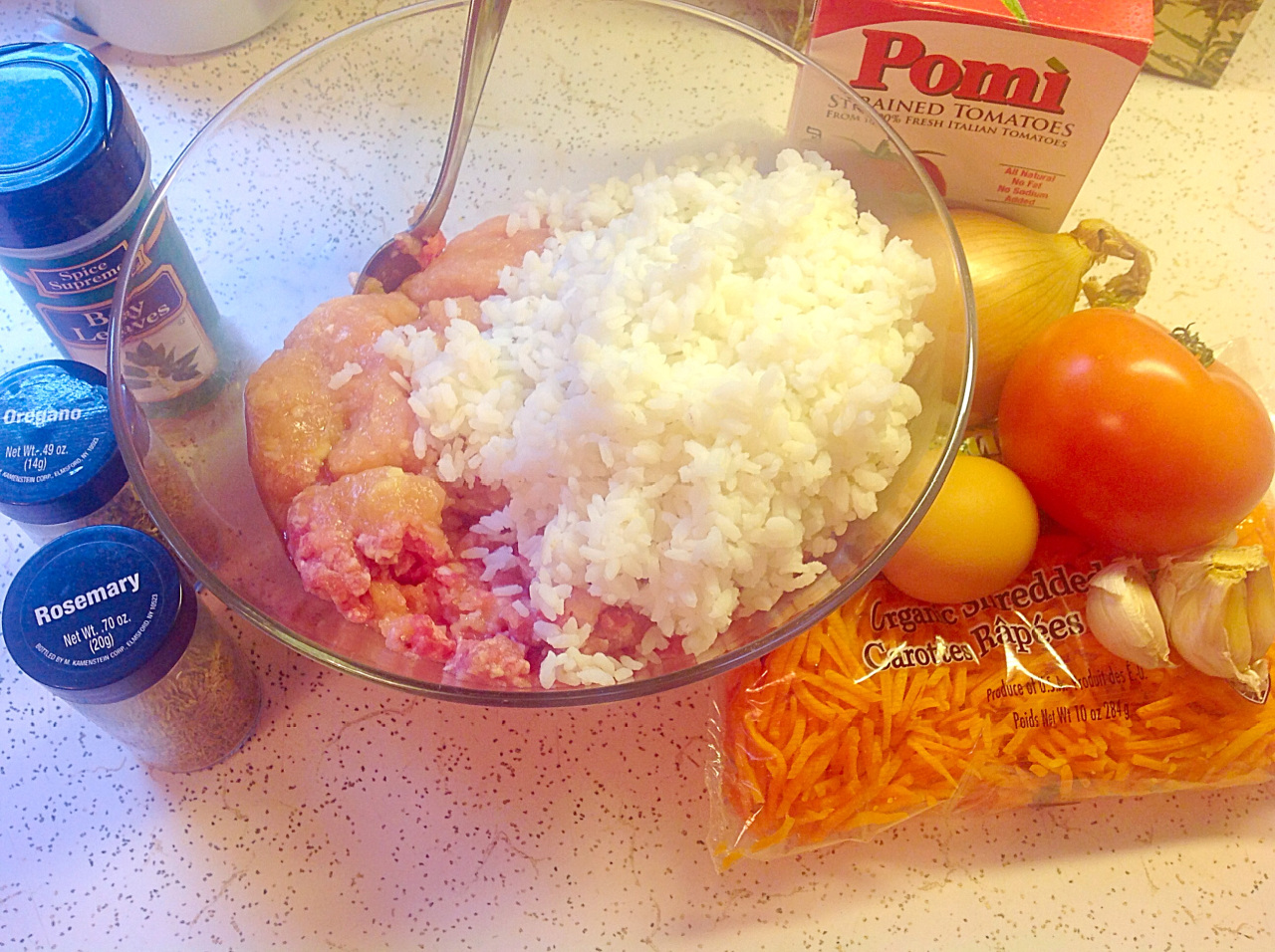 In a pan, heat some olive oil and sauté onions and garlic until slightly golden, then add grated carrots and sauté for another 1-2 minutes.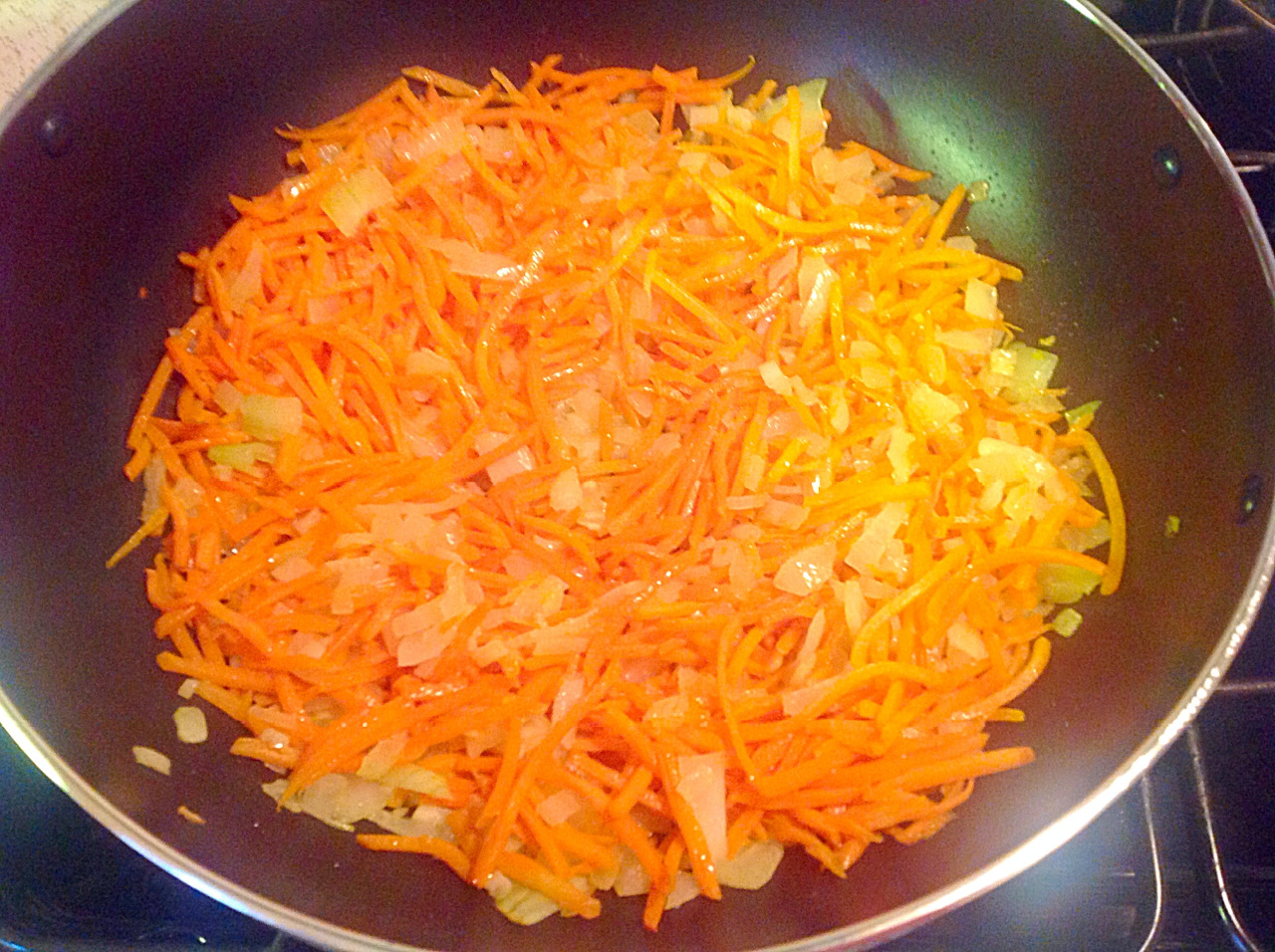 In a mean while, empty strained tomatoes into a medium Dutch oven and start heating up stirring often. Once the sauce starts to boil, add sautéed carrots with onions, chopped tomato, spices and bay leaves.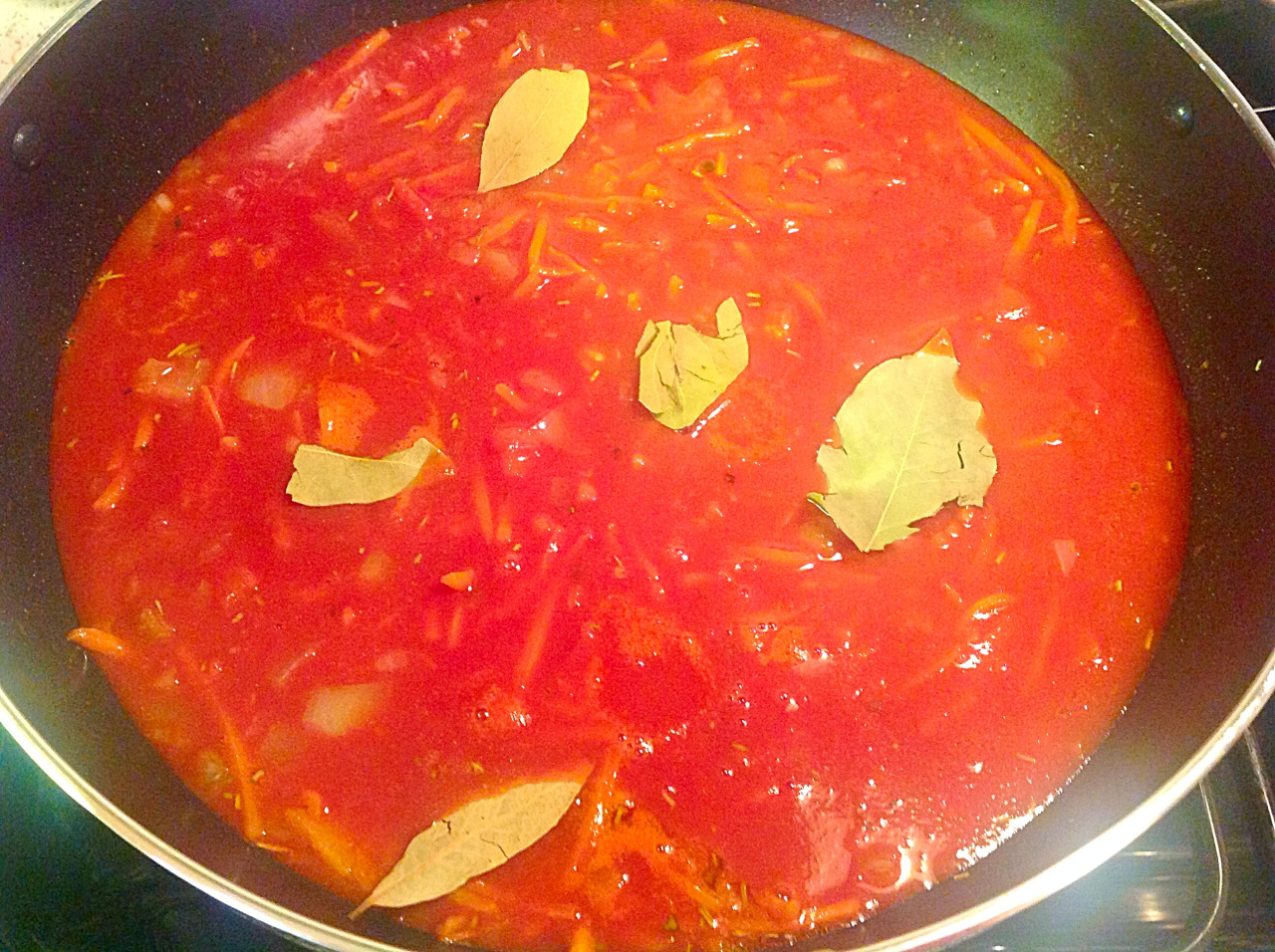 Also, form meatballs beforehand. Mix two ground meats together with cooked rice, salt, pepper, garlic powder, 1 tsp of each oregano and rosemary and 1 egg.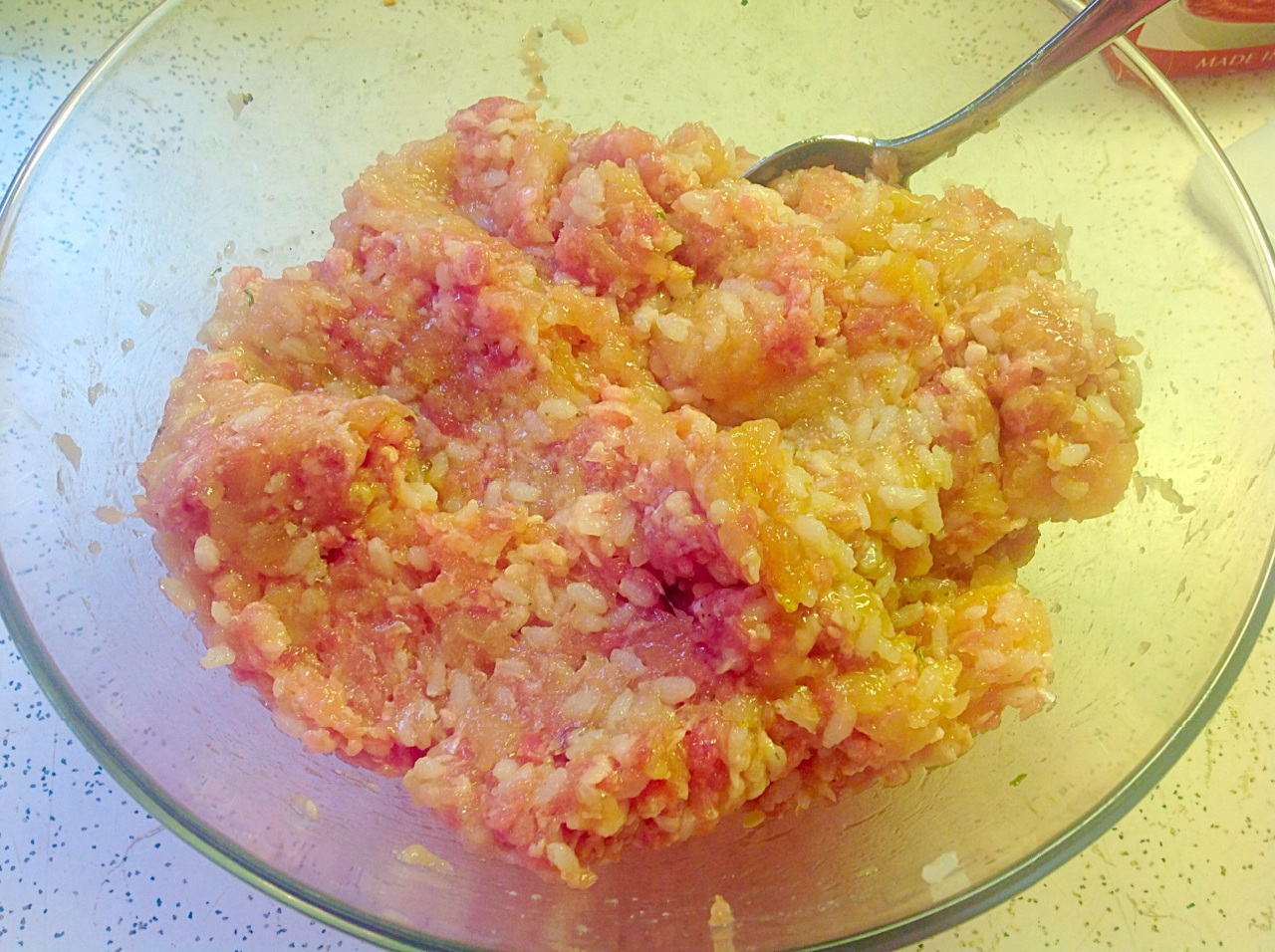 Add meatballs to the sauce pot and carefully stir them around to make sure they're not stuck together and carrots with onions mixture is distributed evenly in the pot..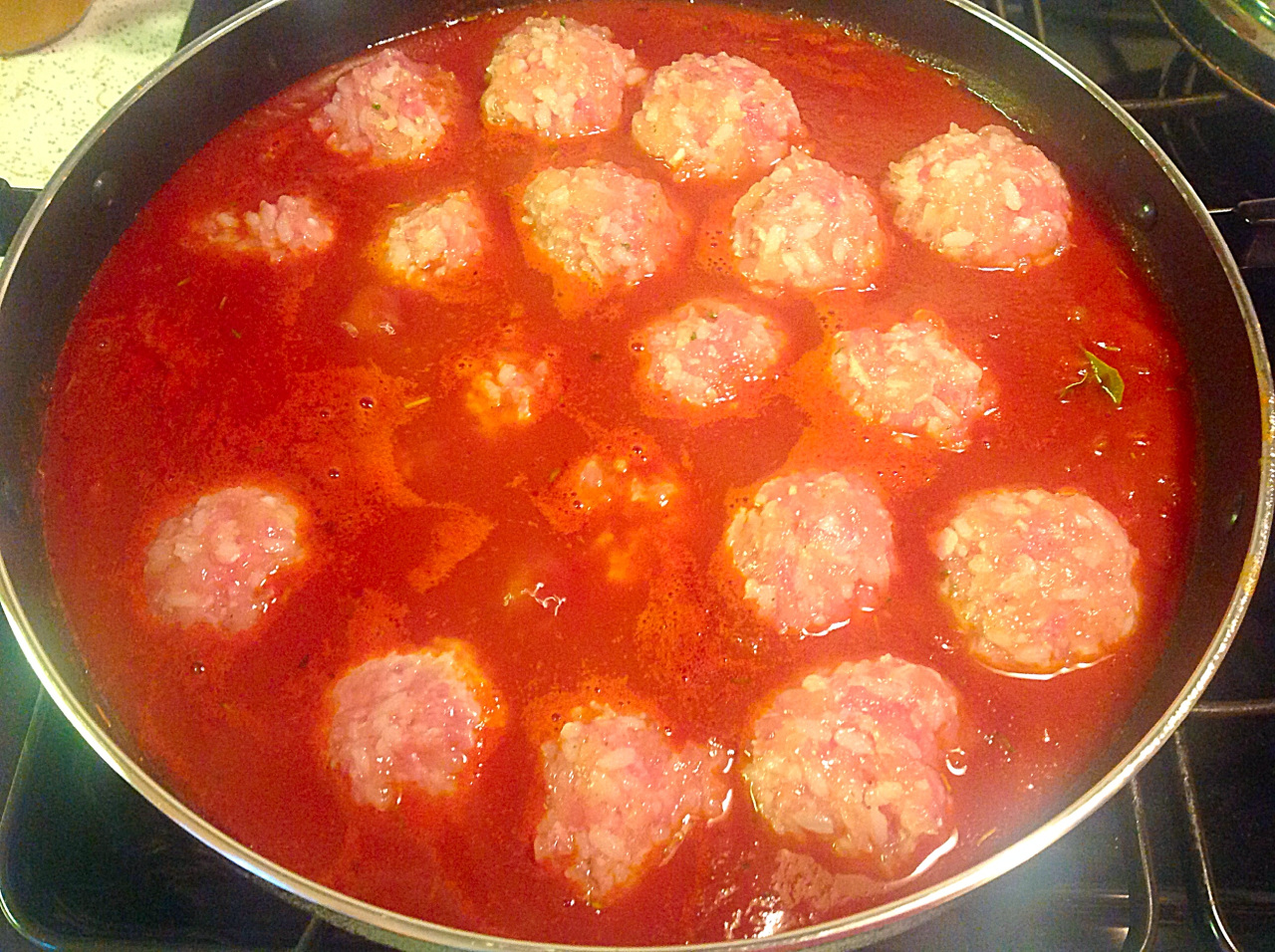 Cover dutch oven pot and place in a pre-heated oven at 375F degrees. Cook for 30-40 minutes or till the meatballs are tender. Sprinkle fresh herbs on top.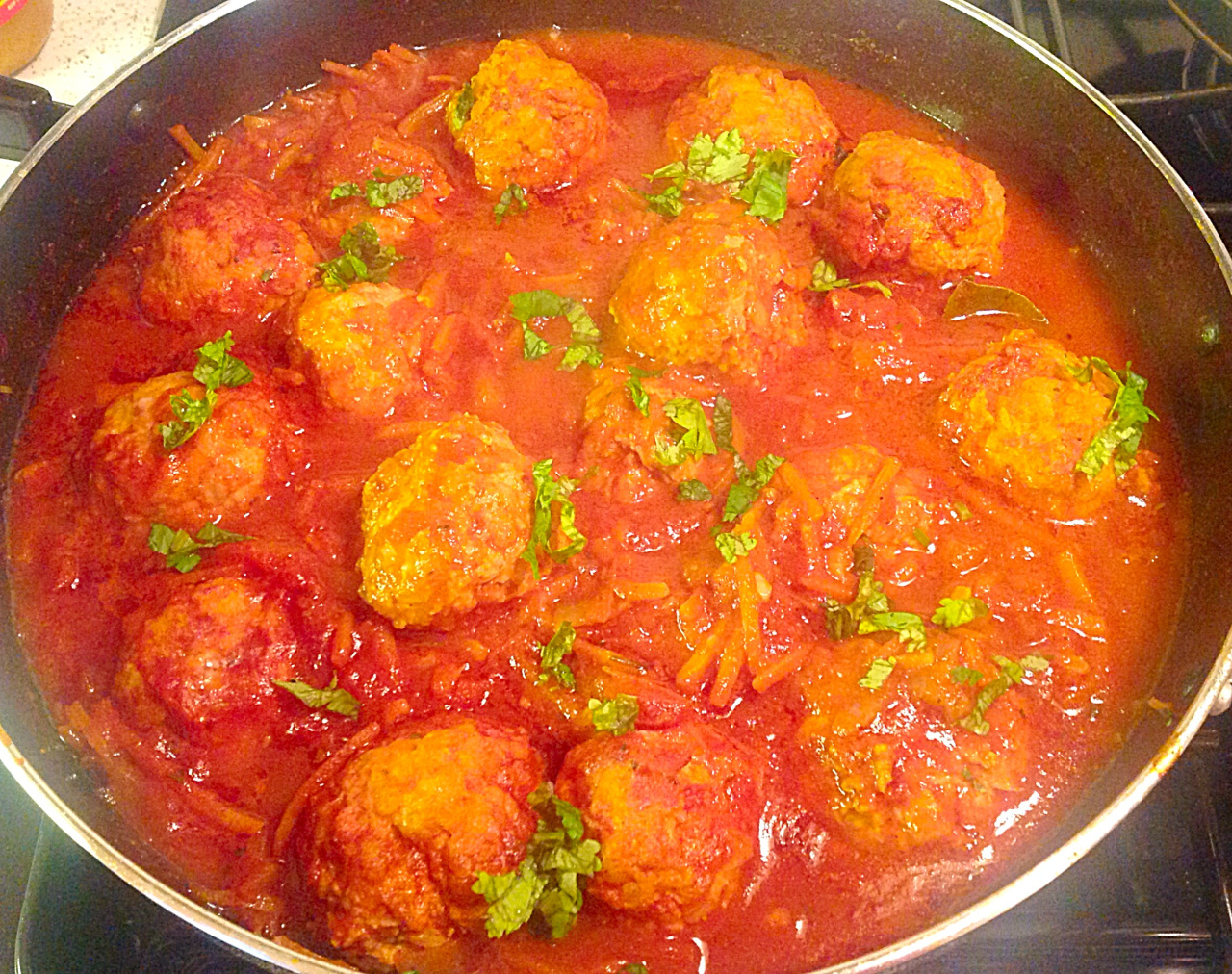 Serve them the Russian way over boiled young potatoes (or over pasta if you like it better). A hearty and satisfying dish that I hope will become your favorite too.