The Daily Meal site shared yet another of my recipe in their slideshow of SWAT (sharing with a theme) posts, this time it was recipes using eggs. MSN often reposts The Daily Meal articles on their MSN Food page.
See my recipe of Breakfast Napolen on the MSN site http://www.msn.com/en-ca/foodanddrink/foodnews/put-an-egg-on-it/ss-BBuFTtW?ocid=spartandhp#image=8
or on TDM site, my slide is #8  http://thedailymeal.com/cook/put-egg-it-0/slide-8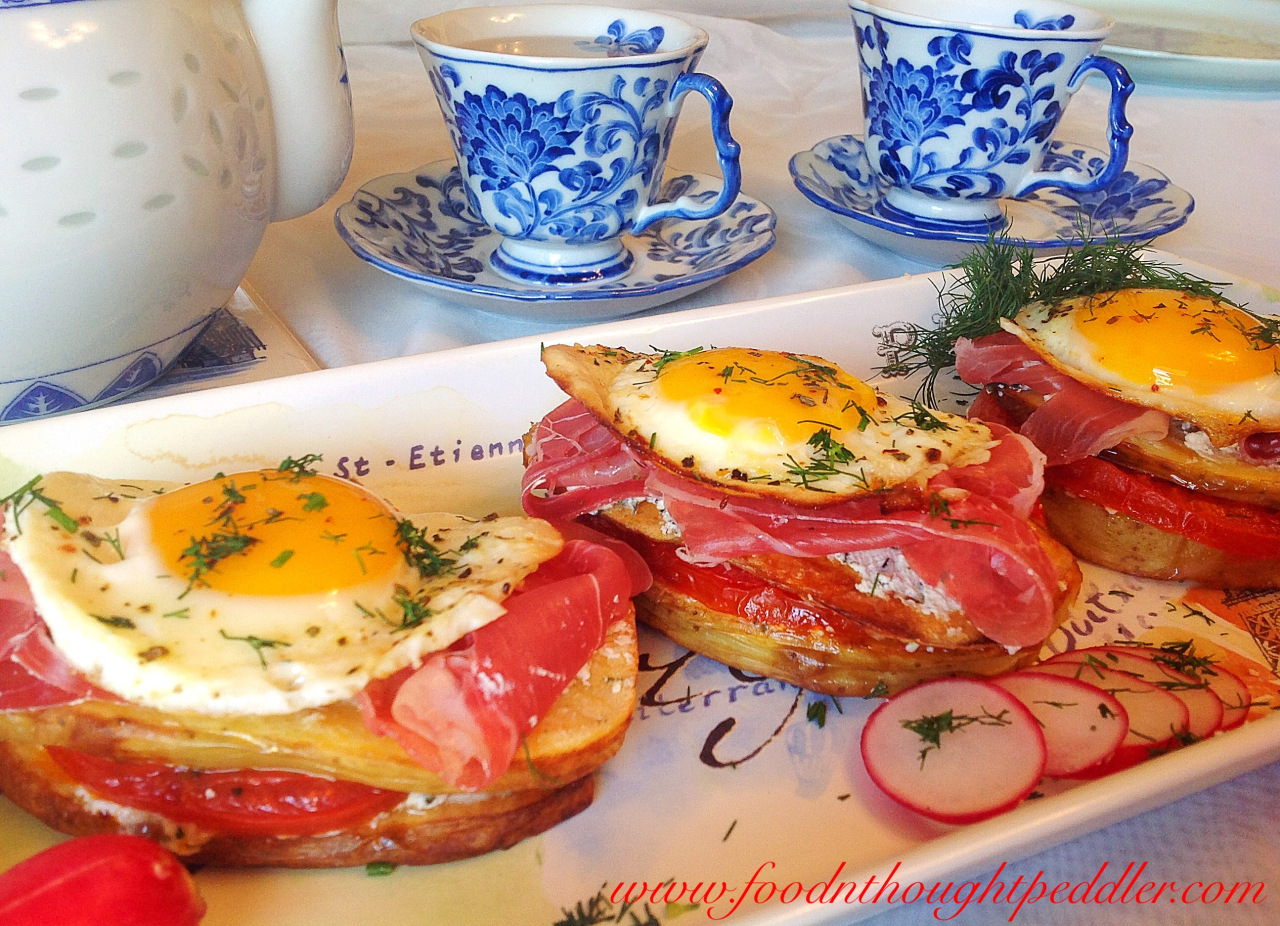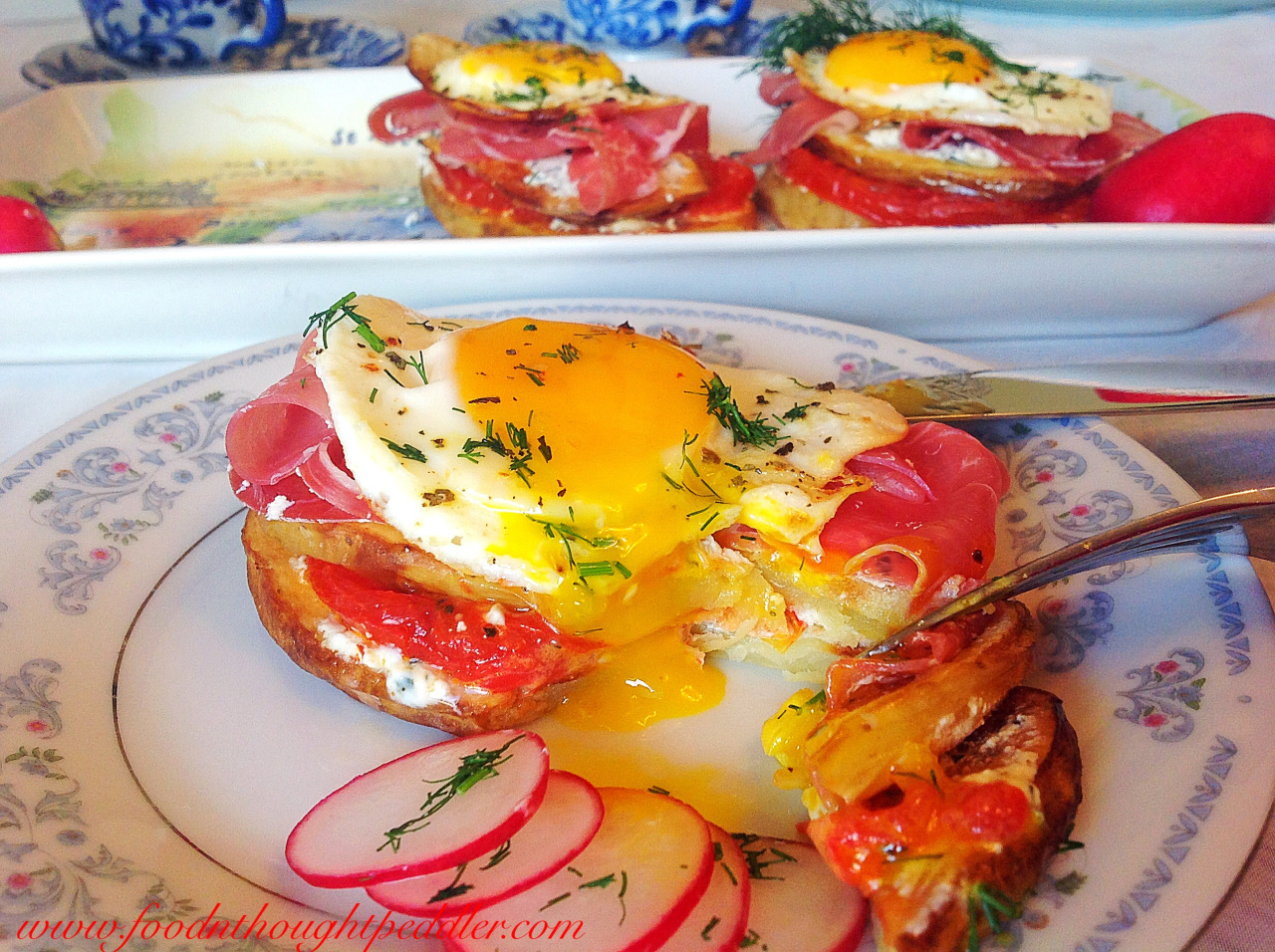 Or you can see the original post here Feeling Royal On Sunday Morning
This post is from 2012 but is still a family favorite, I'm using roasted potato and tomato slices instead of bread, plus prosciutto and chèvre to make it a hearty breakfast or brunch dish.
Hope you like it and recreate it at home too!