All About Burgers – Restaurant Review Friedman's Lunch and Petite Abeille
Today's review is about two Manhattan places that offer decent gluten free choices to burger lovers.
A chain of Friedman's restaurants has several locations in the city that offer luncheonette type foods also including breakfast and brunch items. www.friedmansrestaurant.com
My kid and I visited the one located inside Chelsea Market, it's about half-way through the promenade and has a communal table by the entrance but also smaller individual tables inside.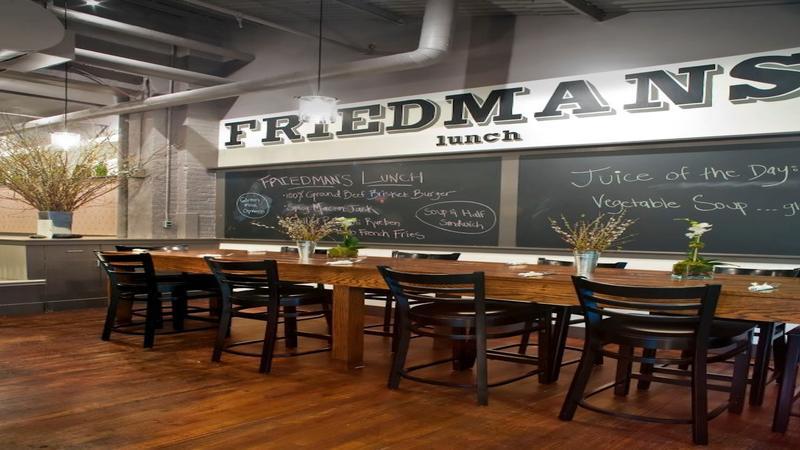 This place is probably one of the best ones in the city to offer all the traditional American comfort foods with gluten free options as most, if not all, dishes can be prepared gluten free, and the staff take all the precautions to safeguard against the cross-contamination, all their gluten free plates receive a small flag indicating it.
You have a variety of choices here, sandwiches, fried chicken, different burgers, salads and large dinner plates. A word of caution though, this place is always busy (a cook didn't seem to be fazed by it and wasn't in a great rush, you can see cooks through the cooking counter) so prepare to wait, and wait a bit more, but, at least you'll be sure everything is made fresh.
I ordered a burger with sautéed mushrooms and carmelized onions, I skipped the cheese but added french fries, it's not a place to be counting calories. If you're like me, who's gluten free, then there are not too many times you can go to a restaurant and have a "complete burger experience" with fries and bun and all as most places fry the potatoes in the same fryer as other bread-coated foods, let alone have a gluten free bun for you, but not at Friedman's Lunch. So, who cares about calories, just enjoy! Oh, I sure did!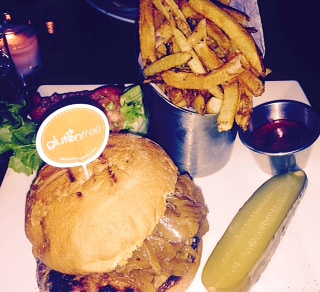 This burger was very juicy and cooked to my specifications and I was happy to notice that mushrooms were fresh and not canned as some other burger joints offer. And fries were crispy and nicely seasoned. Gluten free bun was pretty good too. I enjoyed every single bite of that meal! My kid had their lamb burger with all the trimmings and said it was very good also.
Two burgers and some drinks set us back about $50, which I think is an adequate price to pay for two plates of great comfort food. I give Friedman's Lunch enthusiastic A for food and B for service (too slow) and I'm definitely coming back to have their gluten free chicken and waffles.
And, once you've had a nice meal, walk around Chelsea Market and see other small shops and many dessert places and do visit the artisanal market row downstairs. We bought some spices there and matching socks for kid and I (pink elefants was his choice, I want to see him wearing it now).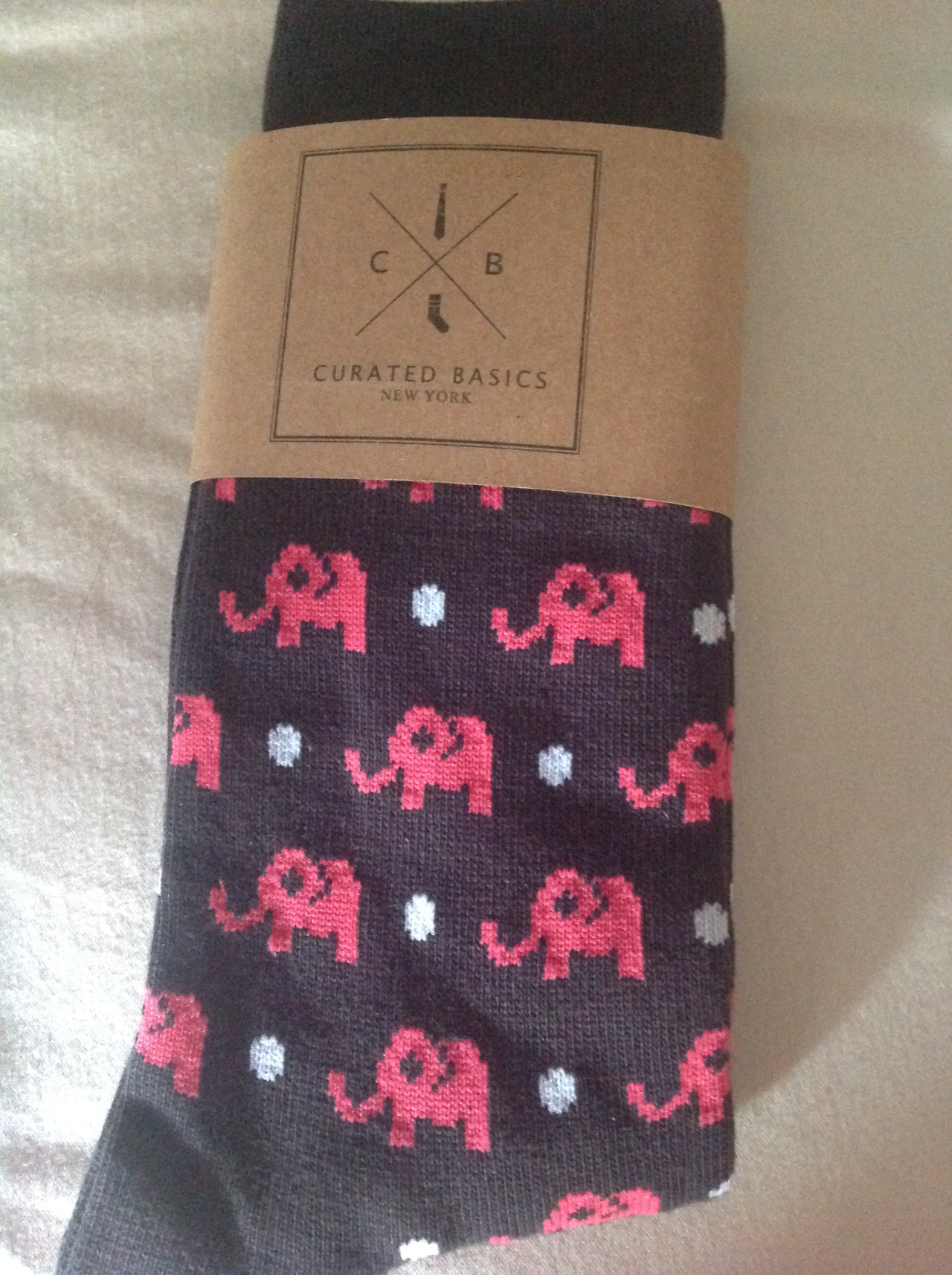 About a month ago, a bunch of my girlfriends and I visited a Belgian place Petite Abeille on E 20th Street, they have another location in East Village. www.petiteabeille.com
I actually know this place pretty well as it's very close to my work so I've been there with my work peeps many times. It's a popular neighborhood spot with happy hour crowds and also families as it's right near the Styvesant Town. The place is quite spacious and also has an outdoor seating. They serve some traditional Belgian dishes, burgers and beer of course.
There were 7 of us so they already had a table waiting when we arrived. Since I've been there several times, I can generally comment that their food is usually good but the service is iffy (depends on how crowded they are and individual servers I guess). And, that night the service was really iffy!
We ordered drinks at first and just spent some time chatting as we haven't seen each other in while. They didn't have gluten free beer (and I don't like it anyway) so I ordered wine but others said their Belgian beer was very good. The place has gluten free buns so you can order any burger or sandwich on the menu. I've also had their fries before and didn't have any reaction as they are not coated in any flour and made in a separate fryer. You can also have a delicious potato and egg frittata with mushrooms and dinner plates for safe gluten free options.
The waiter got our orders but it took a very long time to get the food. We didn't mind much, since we were chatting anyway, but, if we were in a hurry, that would've been quite frustrating. Despite the waiter coming back and forth to clarify our orders, the issues began as soon as the plates started to come out as several, including my food, was prepared wrong. I ordered a salmon burger, which was nice to have as it didn't have any fillers like breadcrumbs, it comes with avocado, roasted peppers and creamy sauce.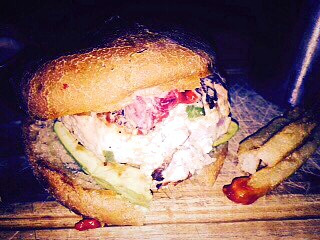 At first, they messed up my order and gave me a regular burger (thanks God I double-checked)! And they screwed up several other orders too so all of our dishes were served at different times, and the last one took a really long time to come out. It was a bummer that we couldn't enjoy the food at the same time.
My burger was delicious as I expected it to be, I knew the food was good there but the so called Belgian fries were soggy and just passable (much worse that fries at Friedman's).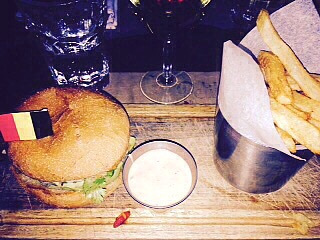 Another kicker came when they brought the check out, the amount was wrong (I hope it was just a mistake, otherwise, it would've been a major overcharge). By the time everything was settled out, it did leave some sour taste between all the wrong food issues and the extra charges, the only thing that saved this place from us going all out on them is that we were so happy to see each other, we didn't want to spoil the experience with some added drama.
So the verdic is, if you just want to hang with a happy hour crowd and have a quick no-fuss burger with some beer, go for it, otherwise, go someplace else. Their food is generally good (minus soggy fries) so it gets a B, but their service deserves a big fat F!
At the end, no girls gathering is complete without a shoe-fie (a shoe selfie :)) Guess which one is mine? (It's a black strappy sandal.) We have burgers, socks and shoes post today. 🙂