So the current situation is that I'm still stuck at home dealing with an injured hand. The last doctor appointment showed that stitches still need to stay in till next week as the cut was too deep, plus it looks like I cut the nerve and a tendon so some slight numbness will probably remain (unless I have a surgery), but we do hope the function fully restores at some point, though it'll take a long time before pain subsides (ugh), it hurts up the elbow.
I'm now on this 3-week long unplanned staycation, courtesy of one serrated kitchen appliance. That's a huge mess to deal with after one careless knife slip! But, since I can't change anything now, and I've already had my share of initial shitfit, I'm at least enjoying this mid-summer lounging period.
My kid has been a great help since I can't do much with just one hand, he's cooking (under my direction), washing dishes and accompanying me to medical applications (for moral support). If anything, this unplanned leave is giving me time with my kid.
I still can't cook and have been relying on whatever the kid can master plus one of my best friends came over to chop some veggies (thanks God for good friends!). I've been craving something baked but it's out of reach for now due to physical limitations, but I'll see if I can persuade the kid to venture into baking world. He's off to visit relatives in upstate New York for a few days, but, when he's back, he's going to bake muffins. He doesn't know it yet, but he will. 🙂
What's Cooking This Week
Today's recipe was done prior to my injury as there's no way I'd be able to accomplish all these multi-steps instructions with just one hand. Baked yogurt is a custard-like dessert, it's soft and creamy yet it holds its form once cut. My version is completely dairy-free so you'd also need to make your own dairy-free condensed milk, but it's so easy, you won't mind an extra step at all. Note that homemade non-dairy condensed milk will not come out as white as store-bought one,  plus coconut milk yogurt is slightly golden in color to begin with so the entire dish with be caramel-colored; if you're using all dairy ingredients for this recipe, it'll come out white. My recipe combines sweetness of yogurt and fruit with a tangy bite of bourbon spiced chili powder. It could be a decadent breakfast or a satisfying dessert for your family.
Baked Guava Yogurt with Bourbon Chili Powder Apricot  Sauce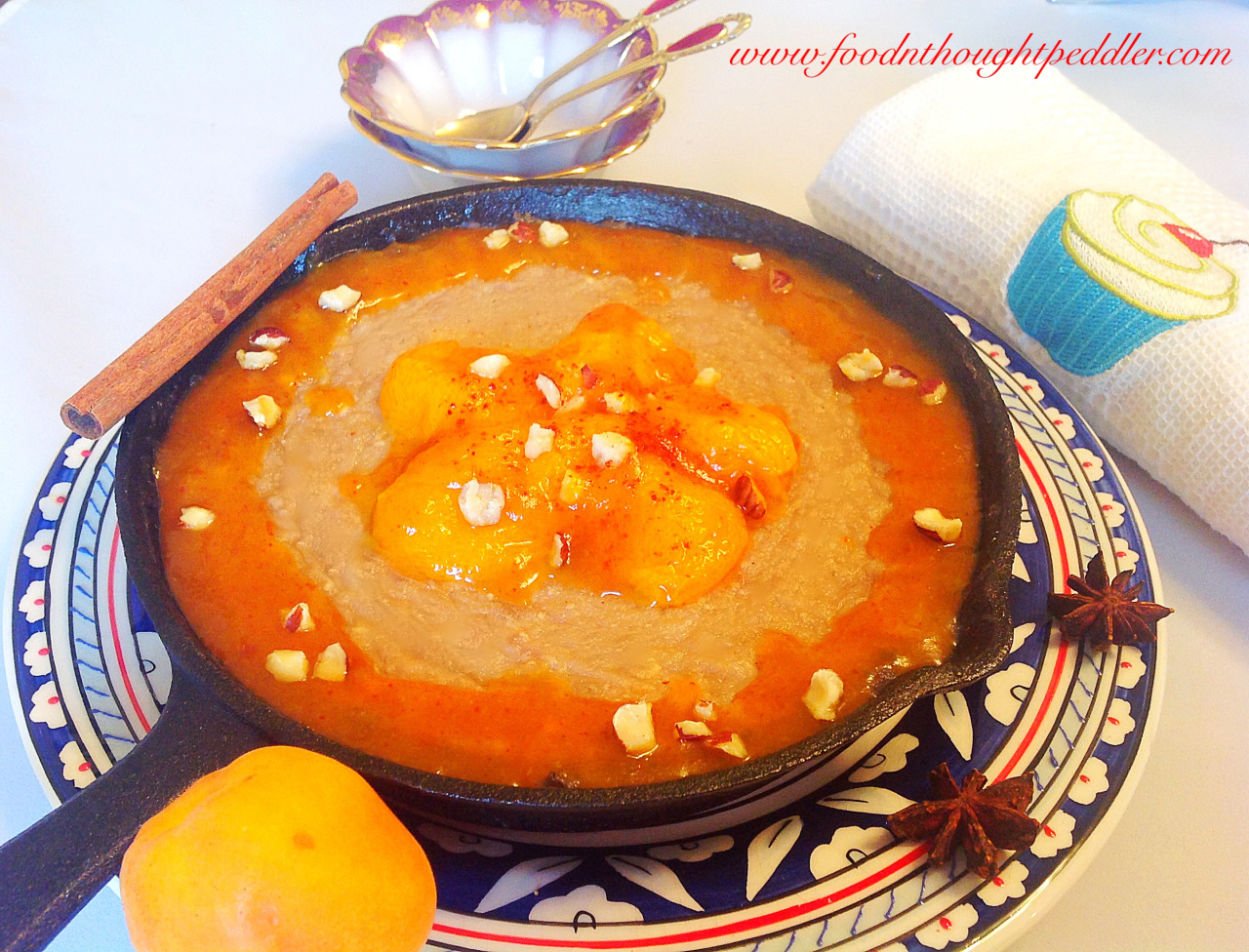 Condensed milk:
1 can of full-fat coconut milk
1/4 cup of honey
a pinch of salt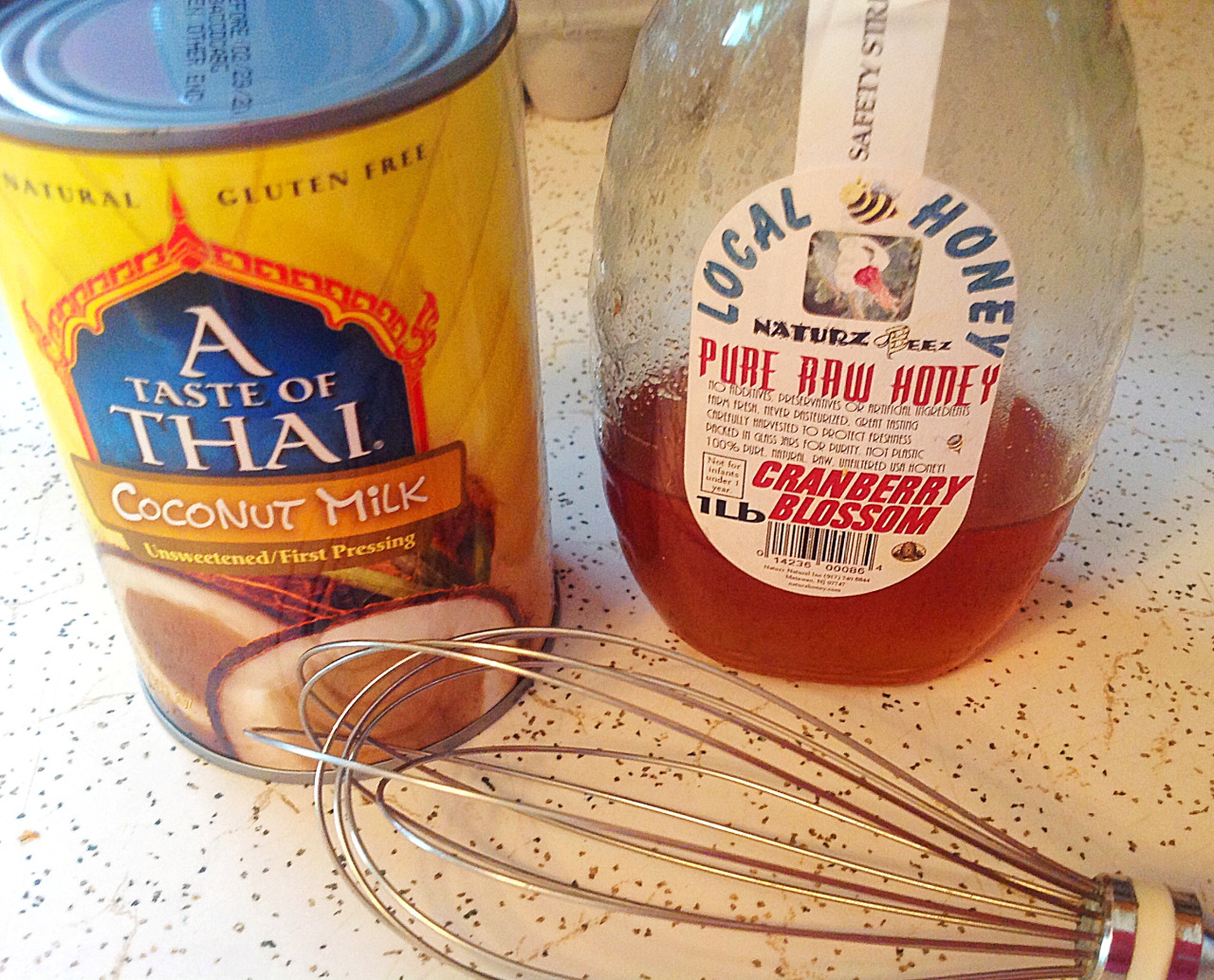 Paprika-spiced apricot sauce:
6-7 apricots
1/2 + 1/4 cup of bourbon
3 Tbsps of honey
2 star anise pods
1 cinnamon stick
2 tsps of bourbon chili powder (or plain)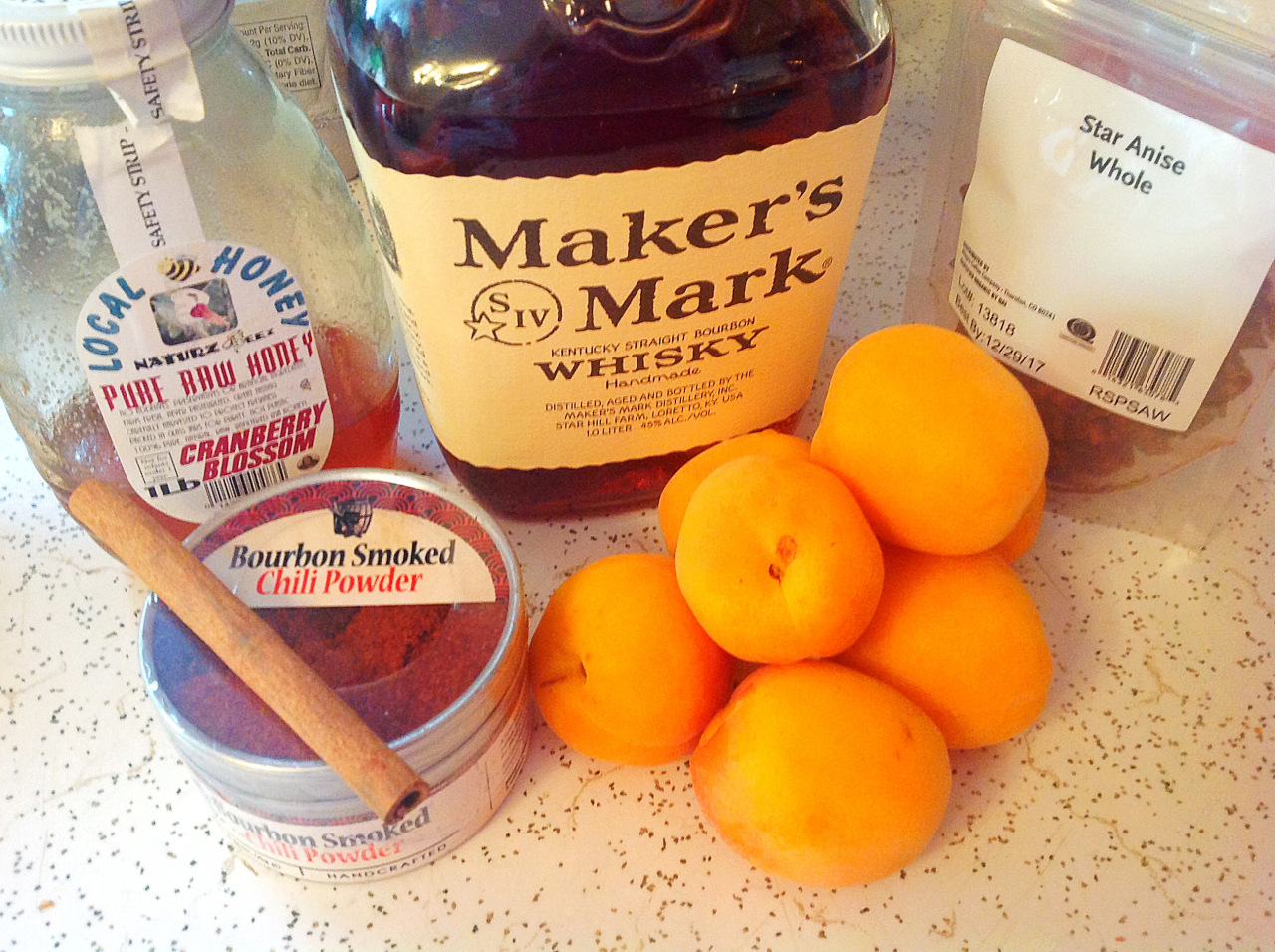 Baked yogurt:
2 cups of plain coconut yogurt
1/2 cup of mashed guava fruit
1/2 cup homemade condensed milk
1/4 cup of arrowroot starch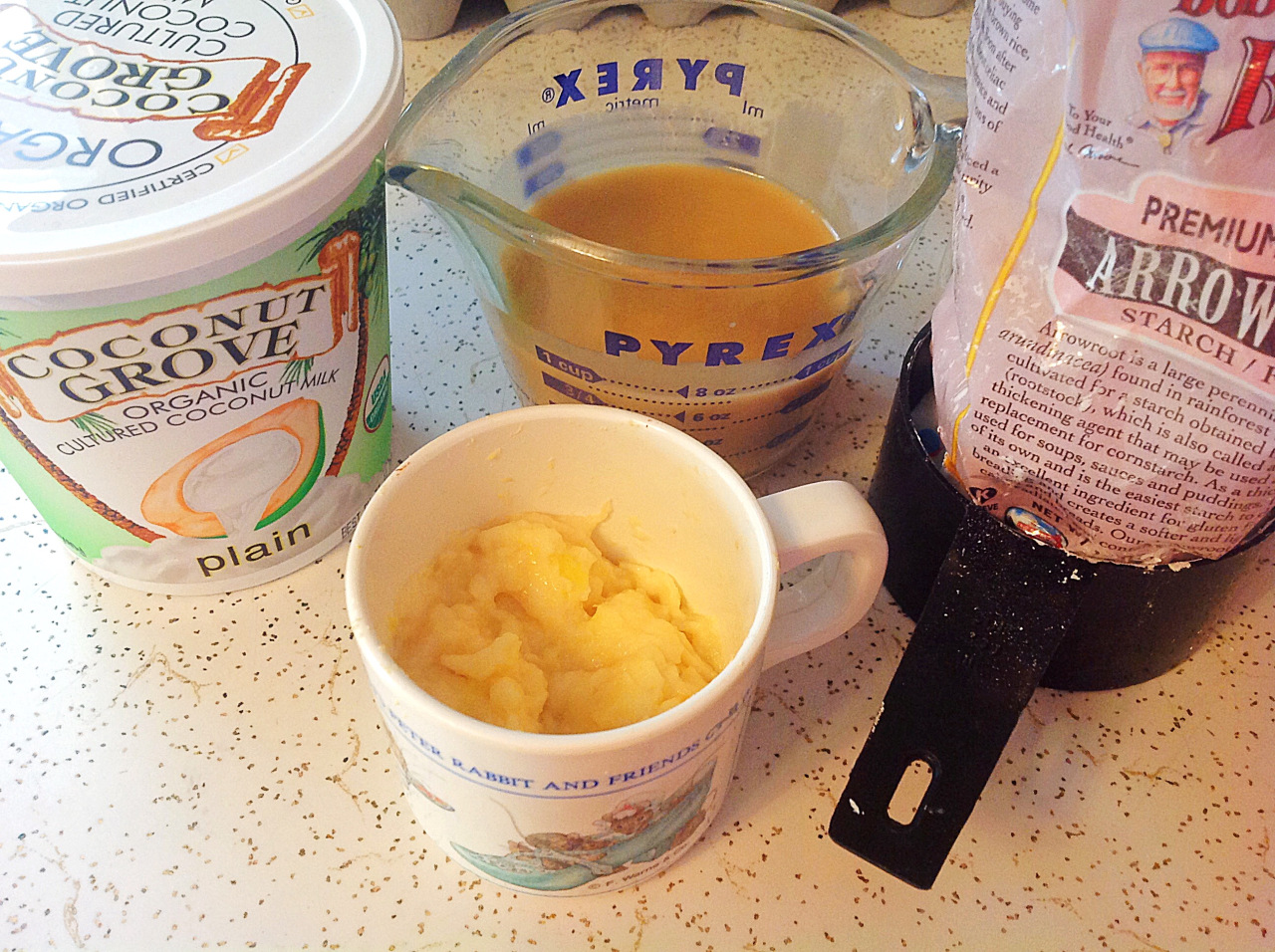 Both condensed milk and sauce can be made hours or even days prior and kept in the fridge if time is a pressing issue.
To make condensed milk, combine coconut milk, honey and salt and cook over low heat, stirring often with a whisk, till the liquid is reduced about 1/3 in size and becomes thick, it could take 45 minutes to almost an hour.
At the same time, cut apricots in half, remove pits, add bourbon, anise pods and cinnamon, cover with just enough water to have them submerged. Simmer for 10-15 minutes until they are soft and skin comes off.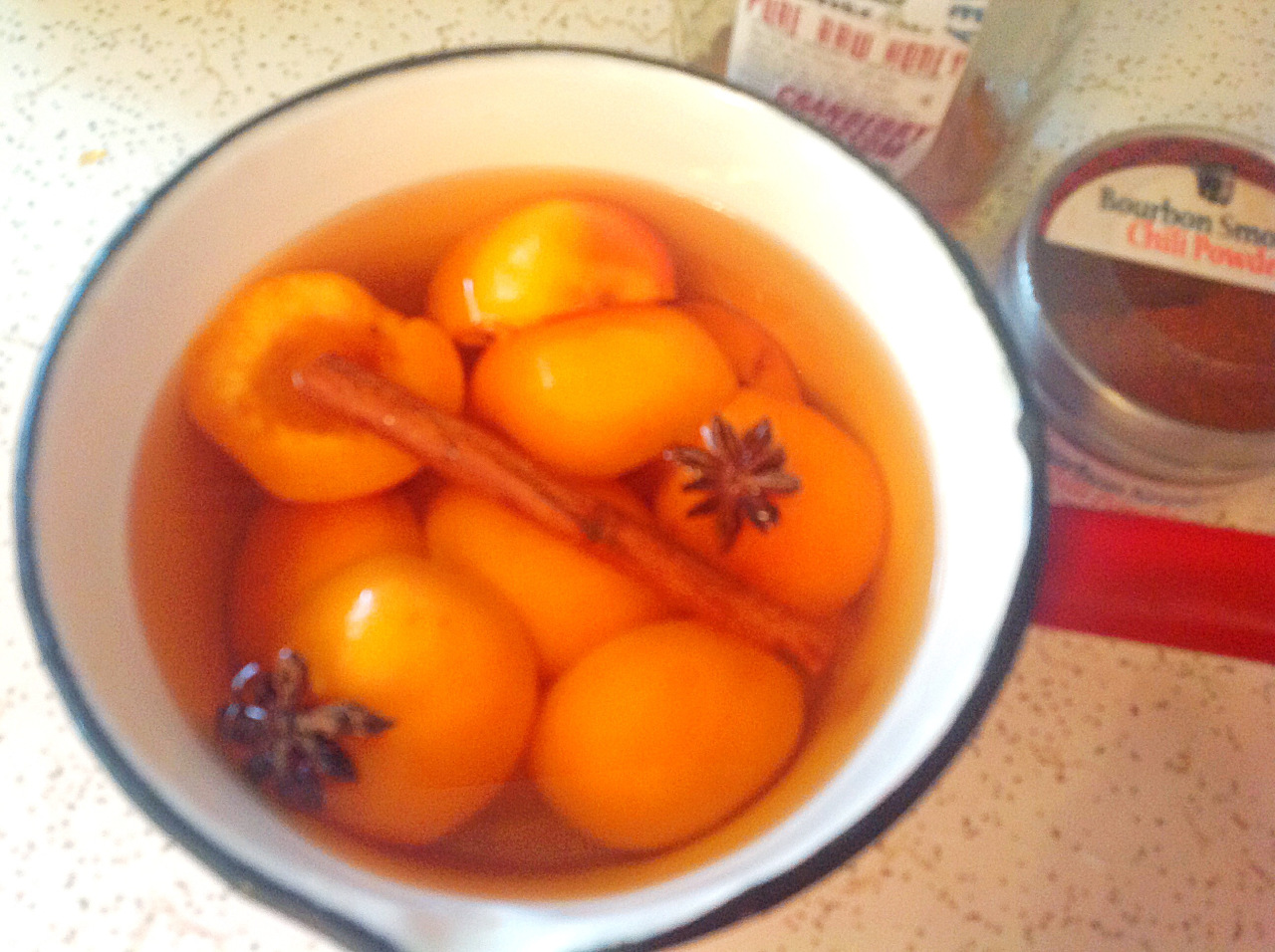 Remove the skin, set half apricots aside, combine the rest with bourbon and 1/4 cup of liquid from apricot bath and blend till it's smooth. Return to a small pot, add honey and chili powder and cook, stirring often, till thick sauce forms.
Pre-heat the oven to 325F degrees. Combine yogurt with condensed milk, arrowroot and mashed guava. Pour into a cast iron skillet or a baking dish. Place a skillet into a deep baking dish filled with hot water about 3/4 of the way. Bake for about 50-60 minutes or until yogurt sets but it's still soft to the touch.
Cool it off and top with apricots and apricot sauce, sprinkle chopped nuts and more chili powder on top.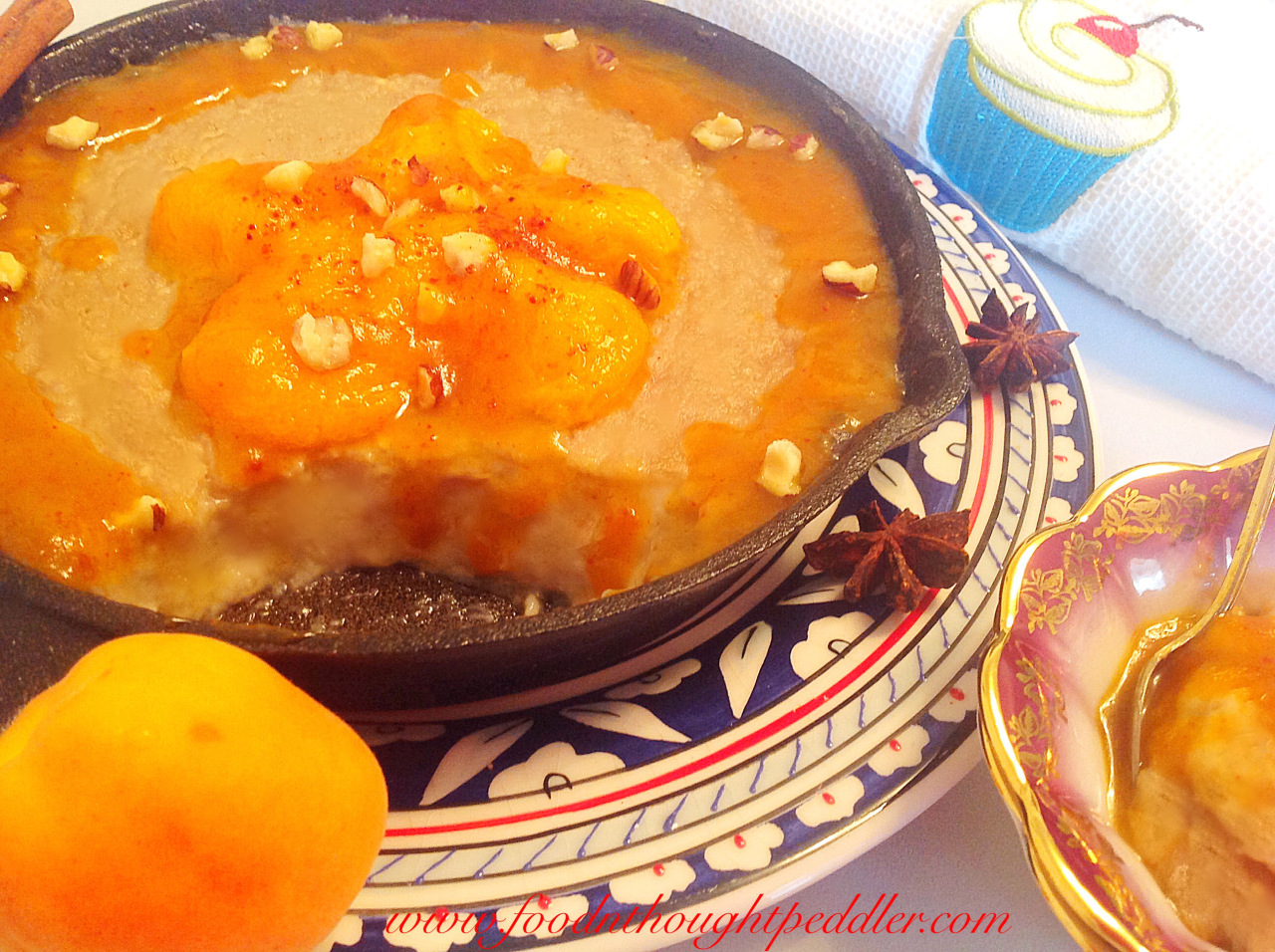 The dish can be served room temperature or chilled and it keeps nicely overnight if you want to have it for a leisurely weekend breakfast.