The past few weeks have been challenging for me, mostly on the emotional side, keeping it all together is often a difficult task as the mind (and the body) demand resolution and healing, though the immediate result is not always possible when the process dictates both time and effort, plus the overall decision to follow through of course. So the end is not in sight now, therefore, the only other choice is to take a break before life and neglected emotions would break you down.
And that I did! Yesterday was a "mental health" day. It's when you take a day off, sleep in, have a leisurely breakfast and don't do anything that's you're "supposed " to do and only do the things you actually want to do. And, the most important part – you go on "emotions vacation" and just for a day let go of everything that's pressing on you and makes you lose sleep with all the agonizing choices and life decisions in front of you. Play Scarlett O'Hara and say "I'll think about it tomorrow".
You would be surprised how much of a difference just one rest day can make! But here's an important fact: don't do it on a weekend or any other day when you are home to begin with, there's a different flow on a weekend and the plans you probably have and places you need to go to. It has to be a work day so nothing would be scheduled to miss, plus I think there's an extra relaxation energy in knowing you're playing hooky (but legitimately).
Take a rest day for me, would you? And, if we were playing hooky together, what would we do?
What's Cooking This Week
If you were home with me, I'd be baking of course. Actually I was baking anyway. A timely snack is everything! It's that one meal that you're not really supposed to have but you still want to. Just like taking an unscheduled day off. Today's recipe is good for either snack or breakfast, and it's a healthy treat full of protein and good fats from coconut oil. You will definitely satisfy both body and soul with this cake!
Hazelnut Amaranth Coffee Crumb Cake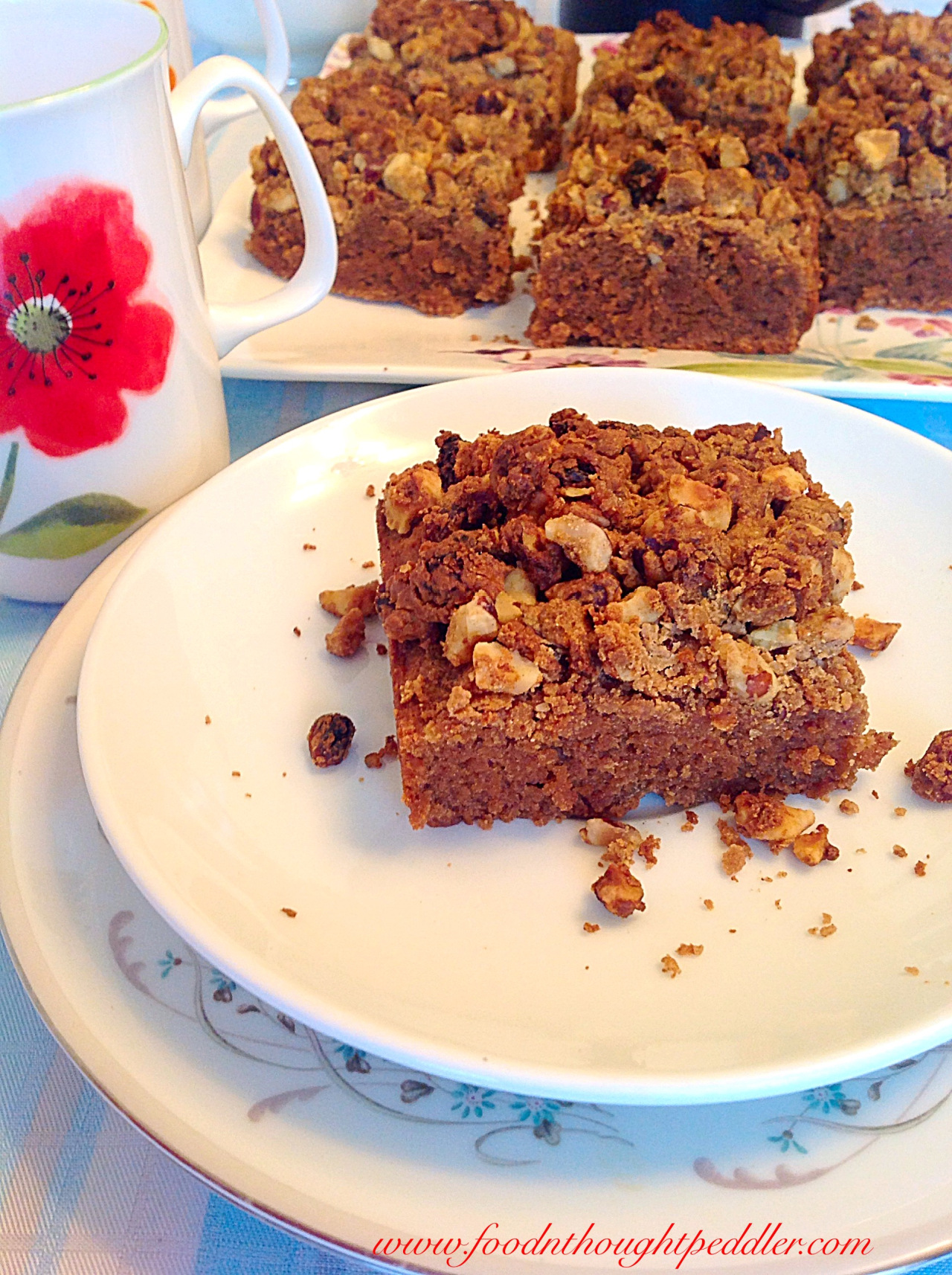 1 1/2 cup amaranth flour
1 cup chestnut (or almond) flour
3 eggs
1/2 cup coconut oil, melted
1/3 cup maple syrup
1 1/2 tsp baking powder
1 tsp xanthan gum
1/2 cup strong espresso
1 tsp each vanilla and cinnamon
1/2 tsp cardamom
1 Tbsp milk ( I used almond)
1/4 tsp salt
Topping:
1/2 cup chopped hazelnuts
1/4 cup chestnut flour
3 Tbsps coconut oil, melted
2 Tbsps raw sugar
a pinch of cinnamon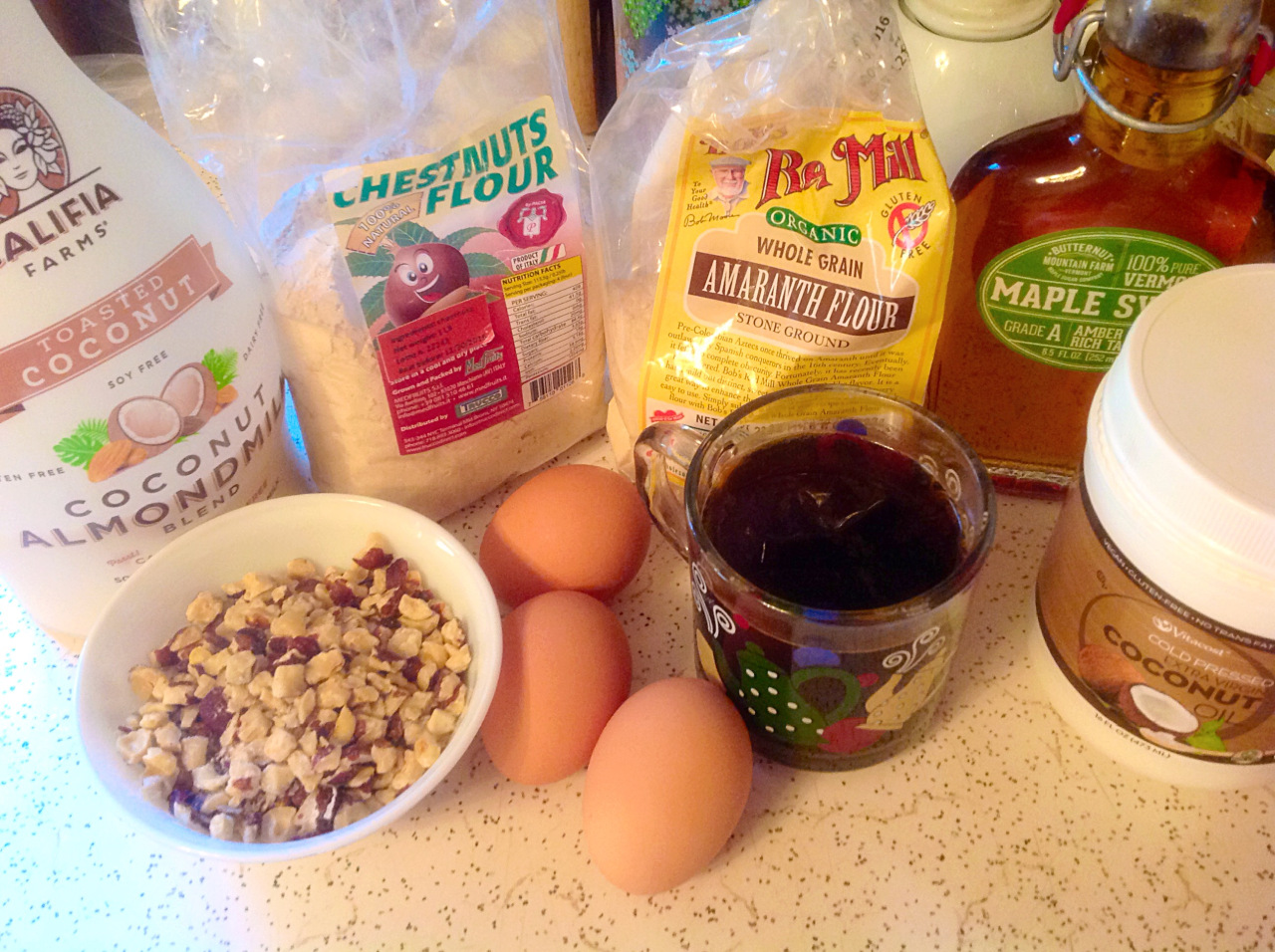 Combine separately all wet and dry ingredients for the cake batter, then mix them together, it'll be sticky and thick but just spread it around the pan.In another bowl, mix the topping ingredients till the oil is well incorporated.
Spread the topping over cake batter. Bake in a pre-heated oven at 350F degrees for about 30-35 minutes, this cake is soft and very moist so don't over-bake and see that the topping is not burnt.
Cut it while it's still warm, it tastes incredible when it's fresh from the oven! Make an extra pot of coffee and share your coffee cake with those who you love.