Do you have certain items that you just seem to misplace or lose all the time? What are they? Hope it's nothing important like keys or your cell phone (how did we exist without it just 20-30 years ago?).
Throughout the years, some random items disappeared only to show up years later, like in my childhood, there was this blanket that my mom was looking for (unsuccessfully) in all possible and impossible places until maybe 10 years later to find it in the drawer where we looked maybe 100 times prior. Right now it's this black ruffled bag that I "lost" somewhere inside my home; I have been on a search mission for over 2 years and just hope some Fairy took it and is having a really good time showing it off but will return it later at some point because I really liked that bag!
As for consistently losing something, to me, it's hair ties. Those damn little black bands that seem to be "inhaled" by the Universe and sent to some Black Hole to never come back. I have to buy a set of 50 every few months because they always escape. Just yesterday, I left two on my coffee table only to find nothing this morning. Where did they go overnight? Probably elves needed them for some project. 🙂
I don't generally bother with hair ties or clips unless it's for gym or I'm cooking (you don't want hair in your food, right?), but it's summer and hot now so I put my hair in a bun as soon as I get home, if only those evil little ties would not disappear on me so often! I think I need to leave one whole set of 50 as a sacrifice to the elves Gods so maybe they'll leave the ones I have for myself alone.
What's Cooking This Week
Speaking of hot days and disappearing items, today's recipe is good for a summer menu, despite it being a soup, and will be gone in just one sitting, I promise. Chowder is usually a winter meal, with its creamy texture and hearty consistency, but my light seafood chowder is good year-round. I don't use any heavy cream or milk in my recipe, just a bit of thickener, but it's full of nutritious ingredients and keeps you satisfied for hours. Try using a variety of different fish cuts and shrimp like I did, don't peel the potatoes to get some rustic bite in it and add an unusual ingredient as sun-dried tomatoes – you're guaranteed to get a delicious summer meal.
Summer Seafood Chowder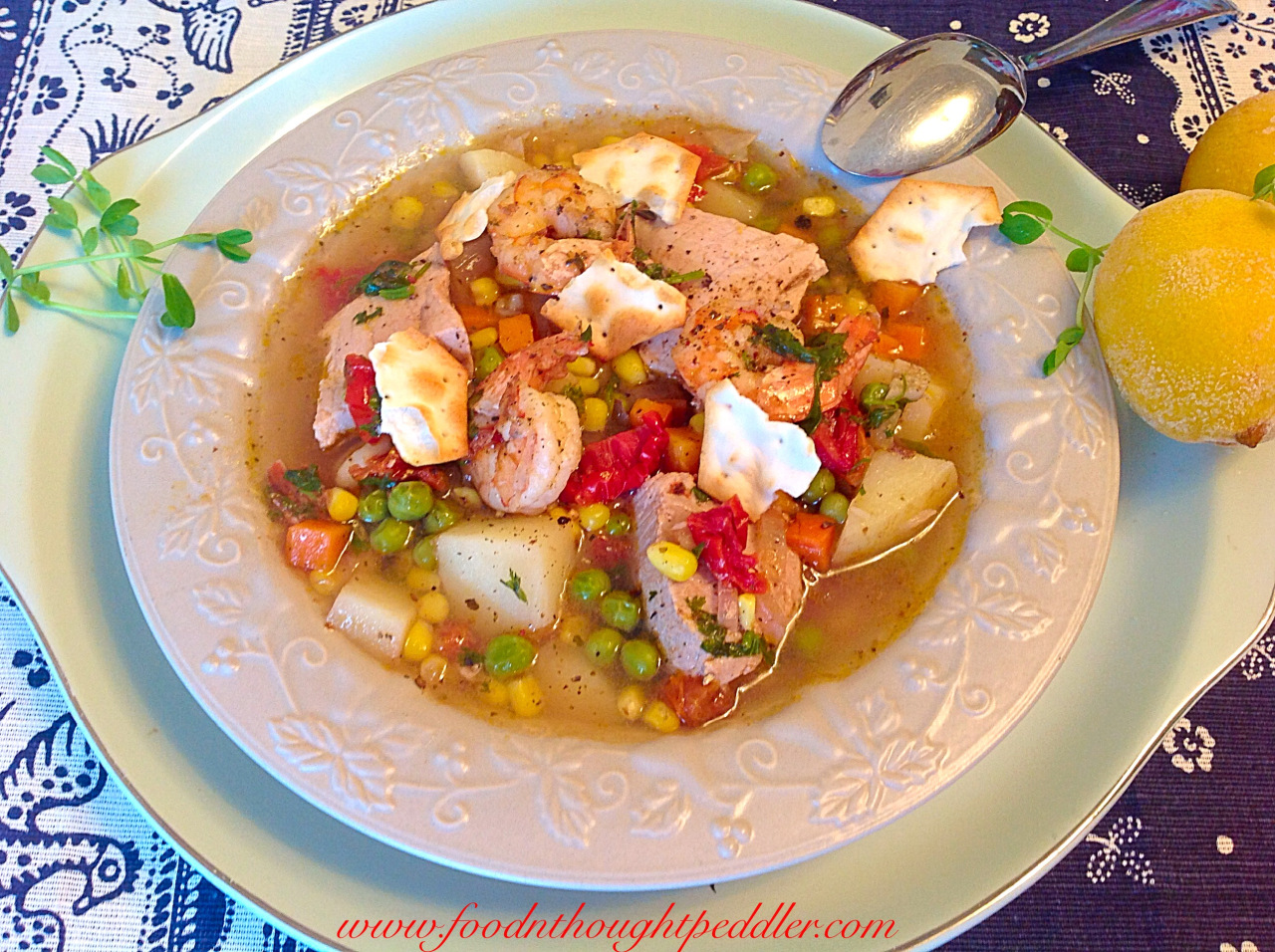 1 lb fish cubes (I used a combo of salmon, tuna and swordfish)
1/2 lb medium/large shrimp, tails intact
10 oz each carrot-peas blend and corn
2 large white potatoes, skin intact, diced in cubes
1/2 cup sun-dried tomatoes, chopped
1 medium red onion, chopped
2 Tbsps arrowroot powder
3 garlic cloves, pressed
1 tsp each French seasoning and bayberry
7 whole peppercorns
3 large bay leaves
2 Tbsps parsley, chopped
juice from 1/2 lemon
salt, pepper, olive oil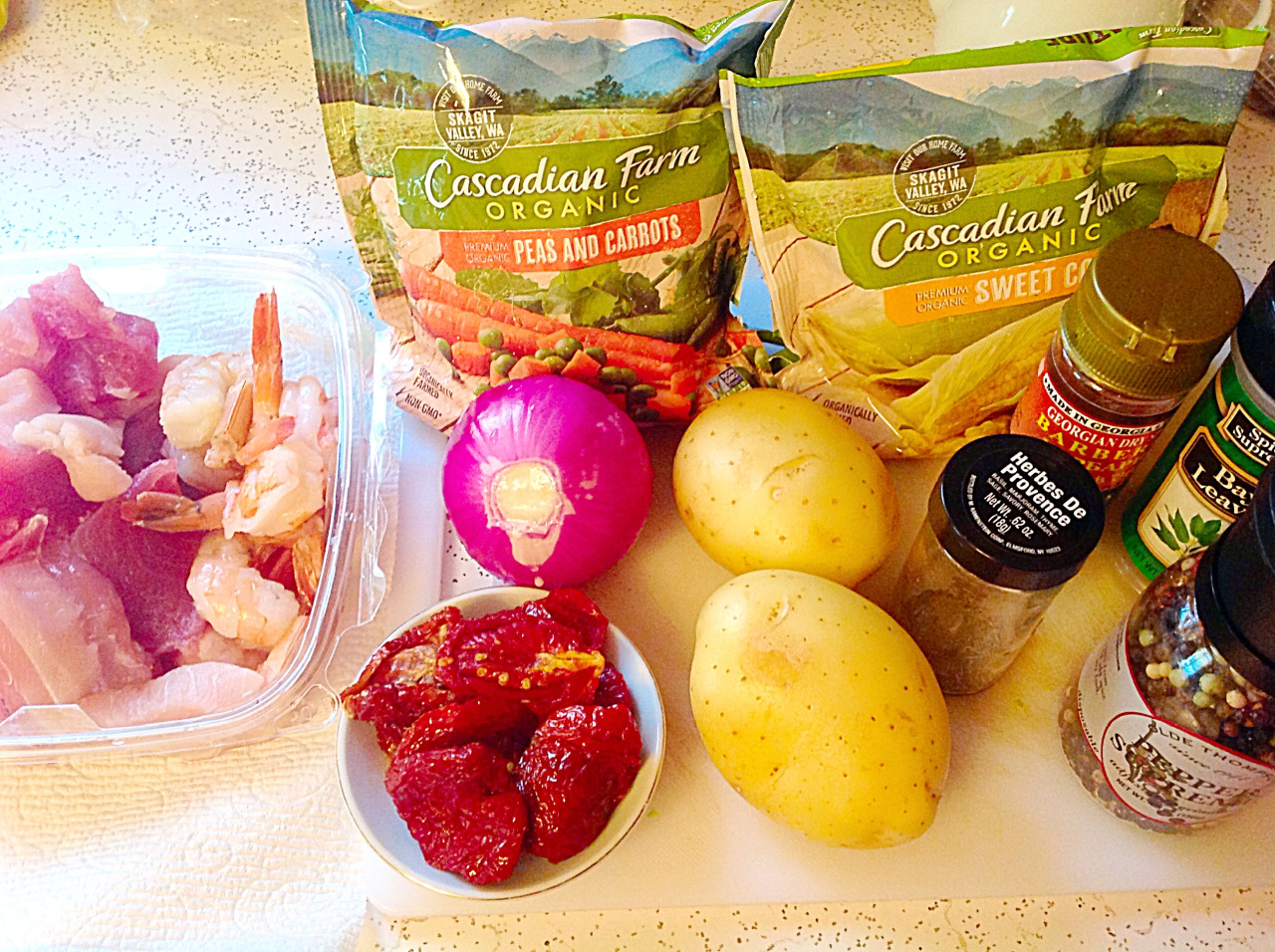 Put a medium soup pot filled 2/3 with water to boil. In a skillet, heat up some olive oil and saute onion, garlic and sun-dried tomatoes till about half-way done.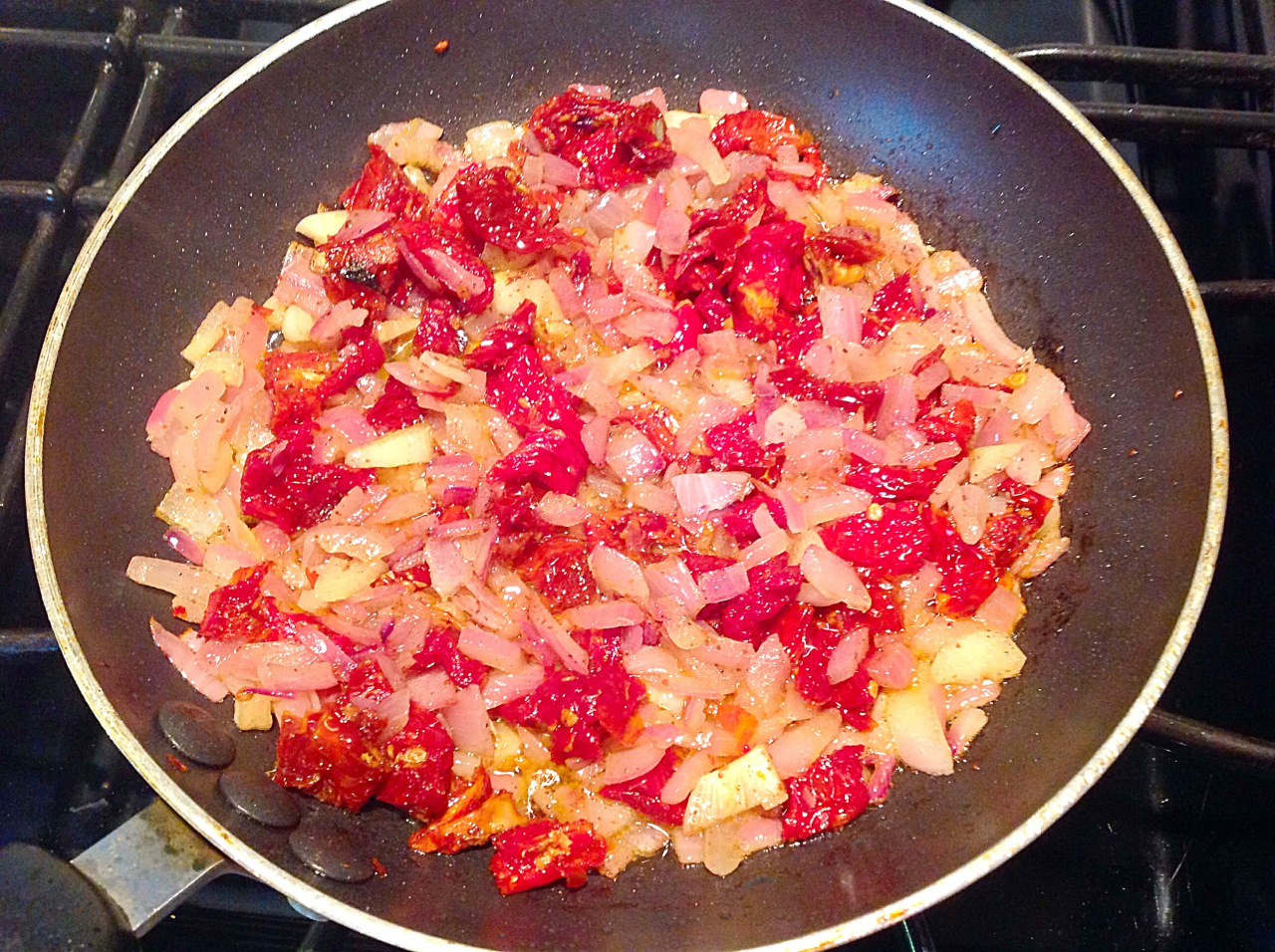 Once water is boiling, season it, add peppercorns and bay leaves too and cook potatoes for about 2-3 minites, then add carrots, peas and corn and cook till all is half-way done. Then add onions-tomatoes mix and continue cooking. In the same skillet, saute shrimp with a bit of salt and pepper. At the same time, add fish to the soup and continue cooking.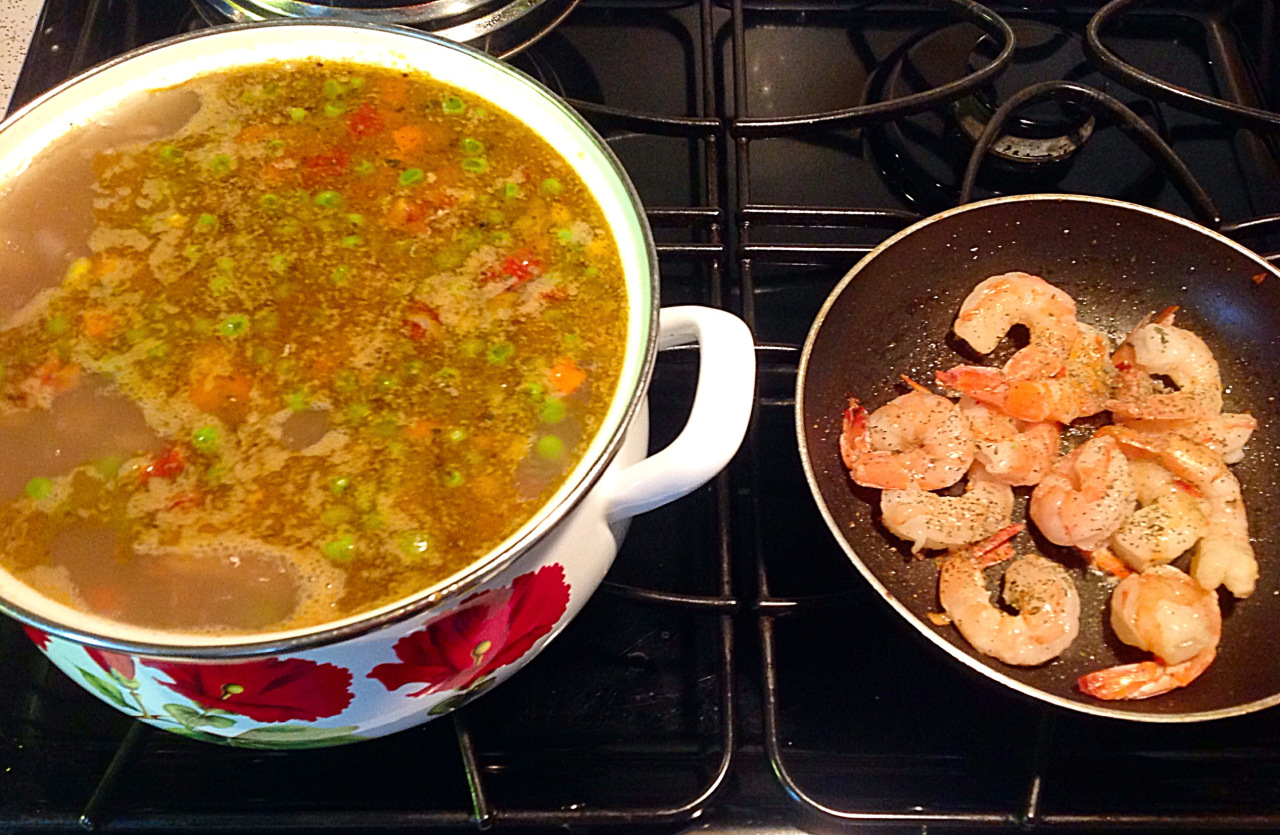 Dilute arrowroot starch in a bit of water and slowly add to the soup stirring continuously till all is incorporated. Add shrimp to the soup, chopped parsley and fresh lemon juice, reduce heat and simmer for about 1 minute, then cover and let it rest for another few minutes before serving.
This dish is light yet very filling. Top it with broken crackers and you have a perfect summer meal.