Please welcome my new collaboration with The Daily Meal site, a great place to explore all things related to food and drink, be it a recipe, a restaurant review or new products information. The Daily Meal hosts a Culinary Content Network (CCN), which I was recently invited to join, a global community of bloggers, both professional chefs and cooking enthusiasts like myself, whose creative efforts in a kitchen earned a spot to be added to this exclusive blogging community.
Follow the link below and check out my recent recipe of Seafood Linguine with Mushrooms and Spicy Almonds being featured among the best summer seafood recipes on the site – scroll through the slides, mine is lucky #13 slide! 🙂
http://www.thedailymeal.com/cook/keep-it-light-and-fresh-these-20-summer-seafood-recipes-slideshow/slide-13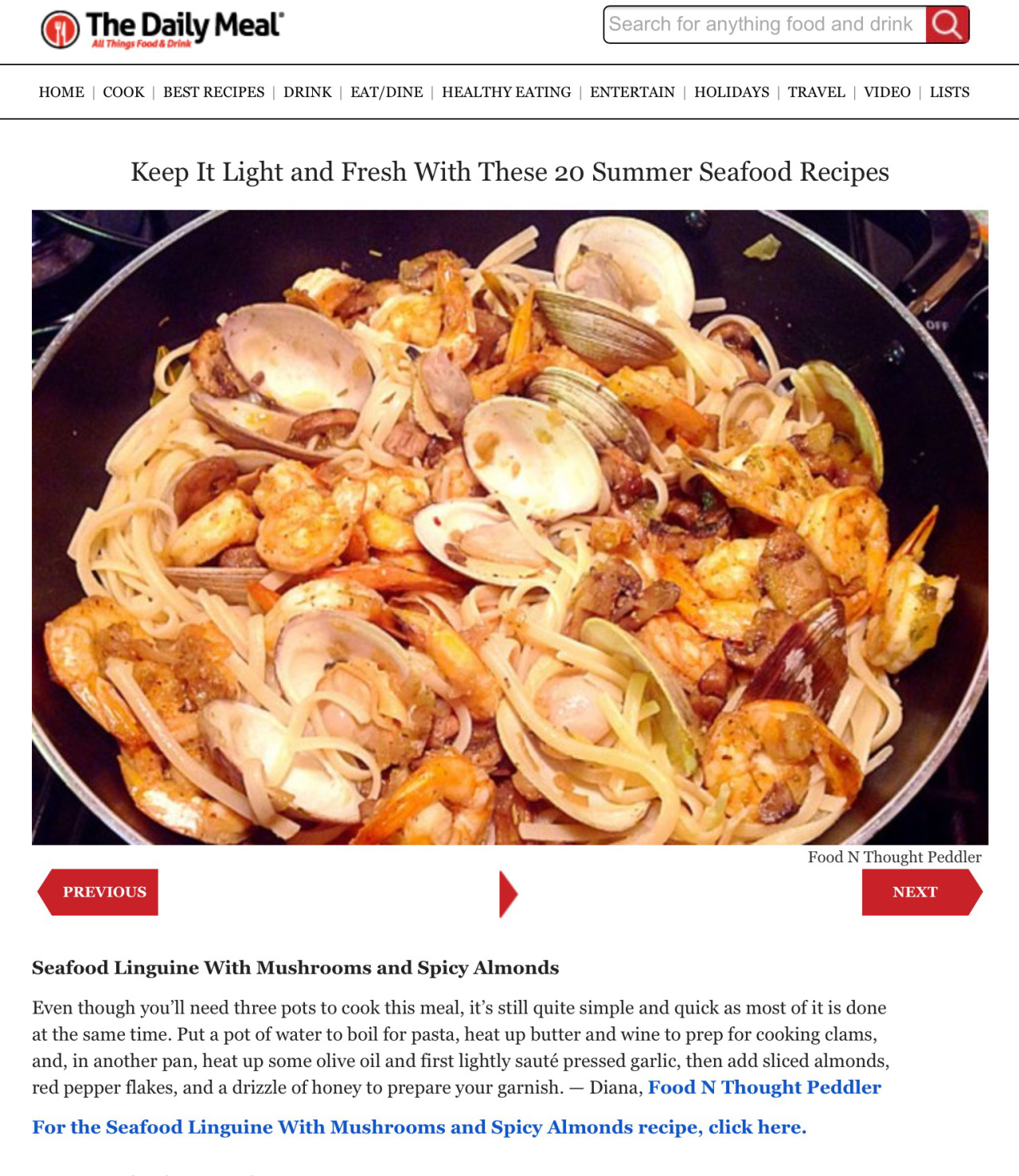 And check out the rest of the site, it has a ton of food related information, hope you have fun and cook along with me and The Daily Meal!