No matter how complicated or jaded our lives may be, we still often crave just the basics, to enjoy stillness of the moment and savor little pleasures in life. In any cuisine, bread and butter could be just the basics that transcend cultures and traditions to be that perfect "any time" meal.
People who are first diagnosed with gluten intolerance or wheat allergy usually say "OMG, how can I live without bread"?! Exactly what I exclaimed too 10 years ago when I first suspected gluten may be a problem for me. The thing is, you don't have to be without bread, you just have to be without gluten!
Over the years, gluten free market has expanded tremendously with so many companies offering great products, you literally don't have to be without any single baked item, chances are, whatever you want, you'll find it. Now, having said that, the taste of those gluten free products is of a varying degree, some are really good, and others are just passable. I created this blog to challenge the standard opinion that gluten free living is restrictive and taste would be somewhat compromised in the process – and I think I beat the taste challenge every single time! Everyone who ate my gluten free baked goods do not usually know, unless I tell them, there is in fact no gluten in any of my products. By now, they don't care much about the labels – "just bake, girl!" is what I mostly hear. Happy to oblige!
Yet, when you dig a bit deeper into the grains issues, things get more complicated. There are only a few commercial companies I know of producing grain free breads, and, honestly, I'm not a huge fan of them. Grain free baking, even more so than gluten free baking, is a science and a precision based endeavor, you need to mix the correct grain free flours and starches in exact proportions to get a good tasting bread.
Being grain free is definitely more complicated than being just gluten free, as my body can only tolerate very small amounts of grains, even gluten free ones on a regular basis, there are very few grab-and-go options, planning and preparation become necessary so meals don't seem completely restrictive. I usually don't worry about gluten free grains in desserts, since you shouldn't be eating them every day anyway, and it's a great self-imposed control too, but as far as your basics, such as bread, if I don't make it, then I can't eat it. And, I just really really want to!
To have me some bread and butter!
What's Cooking This Week 
By the way, who says that butter is evil? Have you tried butter from grass-fed cow's milk (or eggs from pasture-raised hens for that matter)? That's what real food is supposed to taste like! So use common sense and moderation and enjoy your butter!  I'm using this delicious German butter to make a variety of compound butters, I suggest you also find a quality grass-fed butter for this recipe. You may also substitute any other berries for cranberry, I know it's not in season now, but I usually freeze the fresh ones during winter as I like them year-round.
Grain Free Seeded Rolls or Baguette with Compound Fruit or Herb Butter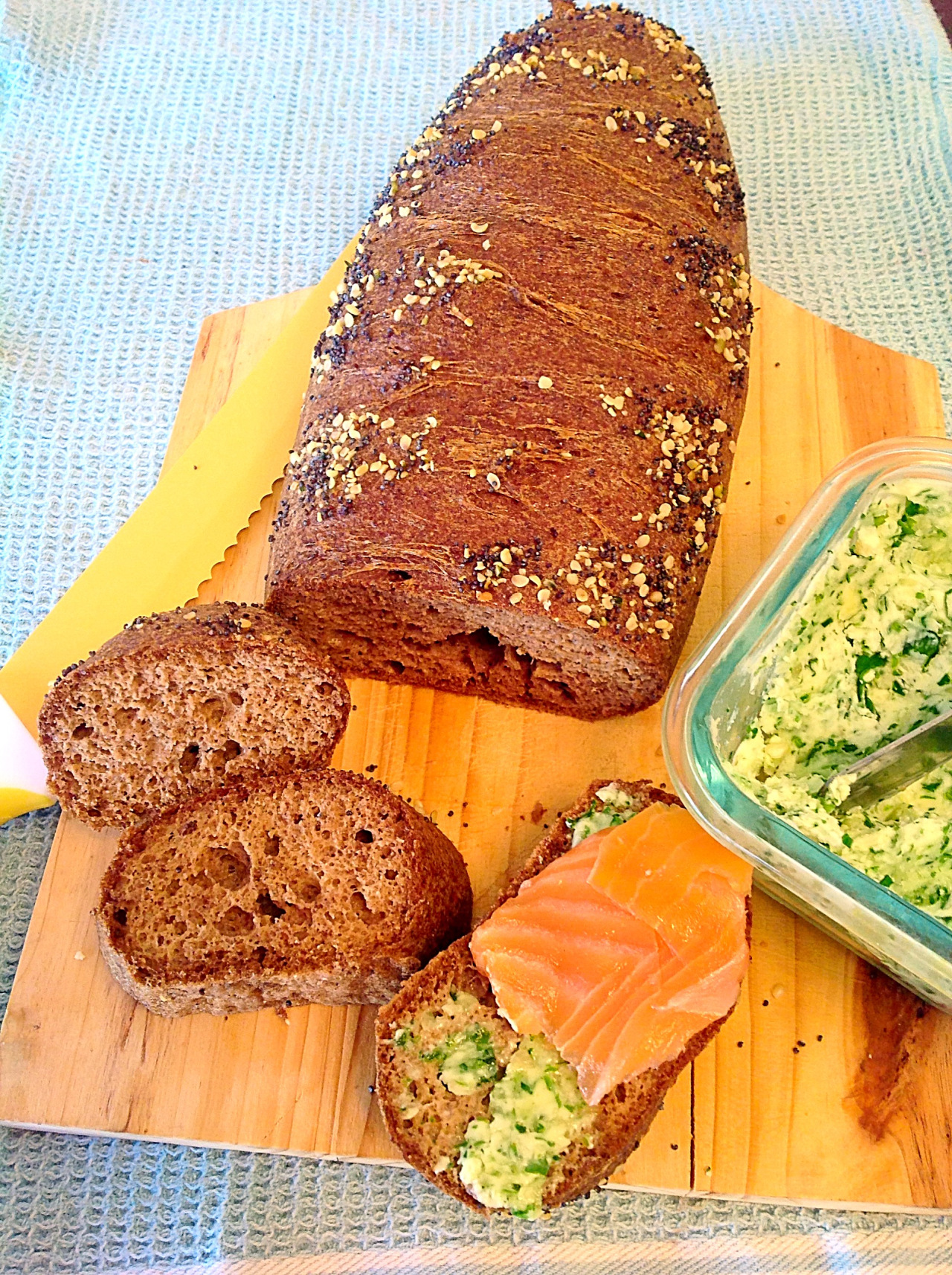 Bread: makes 6 rolls or 1 long baguette
1/4 cup coconut flour
2 Tbsps psyllium husk fiber
2 Tbsps arrowroot powder
1 Tbsp flax meal
1/2 tsp baking powder
1 tsp xanthan gum
1/2 tsp sea salt
1 Tbsp each poppy seeds and sesame
5 eggs
1/3 cup milk, I used unsweetened cashew
2 Tbsps melted coconut oil
1/2 tsps apple cider vinegar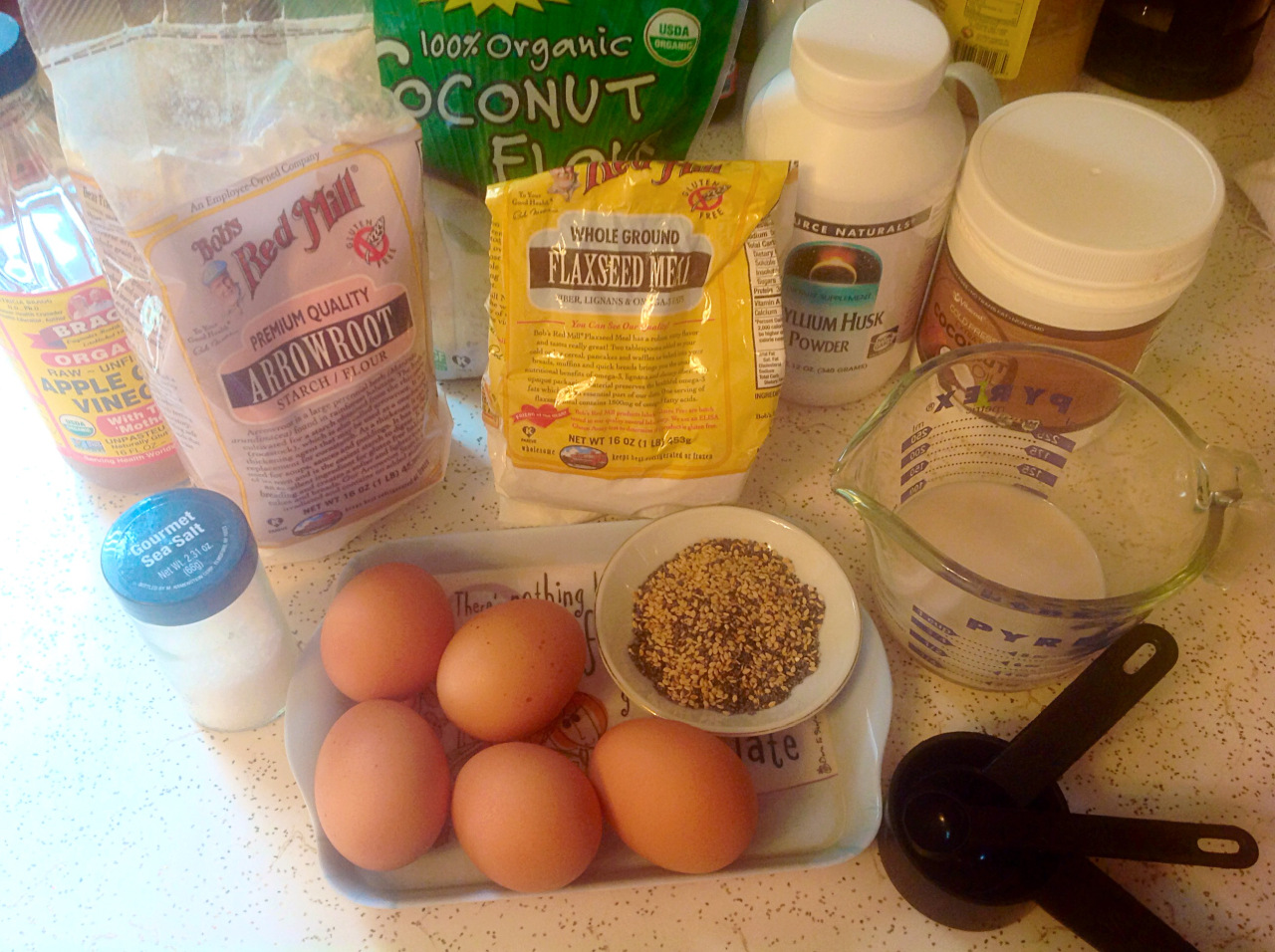 Herb and garlic butter:
6 oz butter
5-6 Tbsps chopped cilantro and chives
3 garlic cloves
1 tsp sea salt
Lemon-mango butter:
6 oz butter
1 large mango, cut
1 tsp lemon zest
1/2 Tbsp lemon juice
1/4 tsp ginger
Cranberry-honey butter:
6 oz butter
1 cup cranberries
1/4 cup honey
1 tsp cinnamon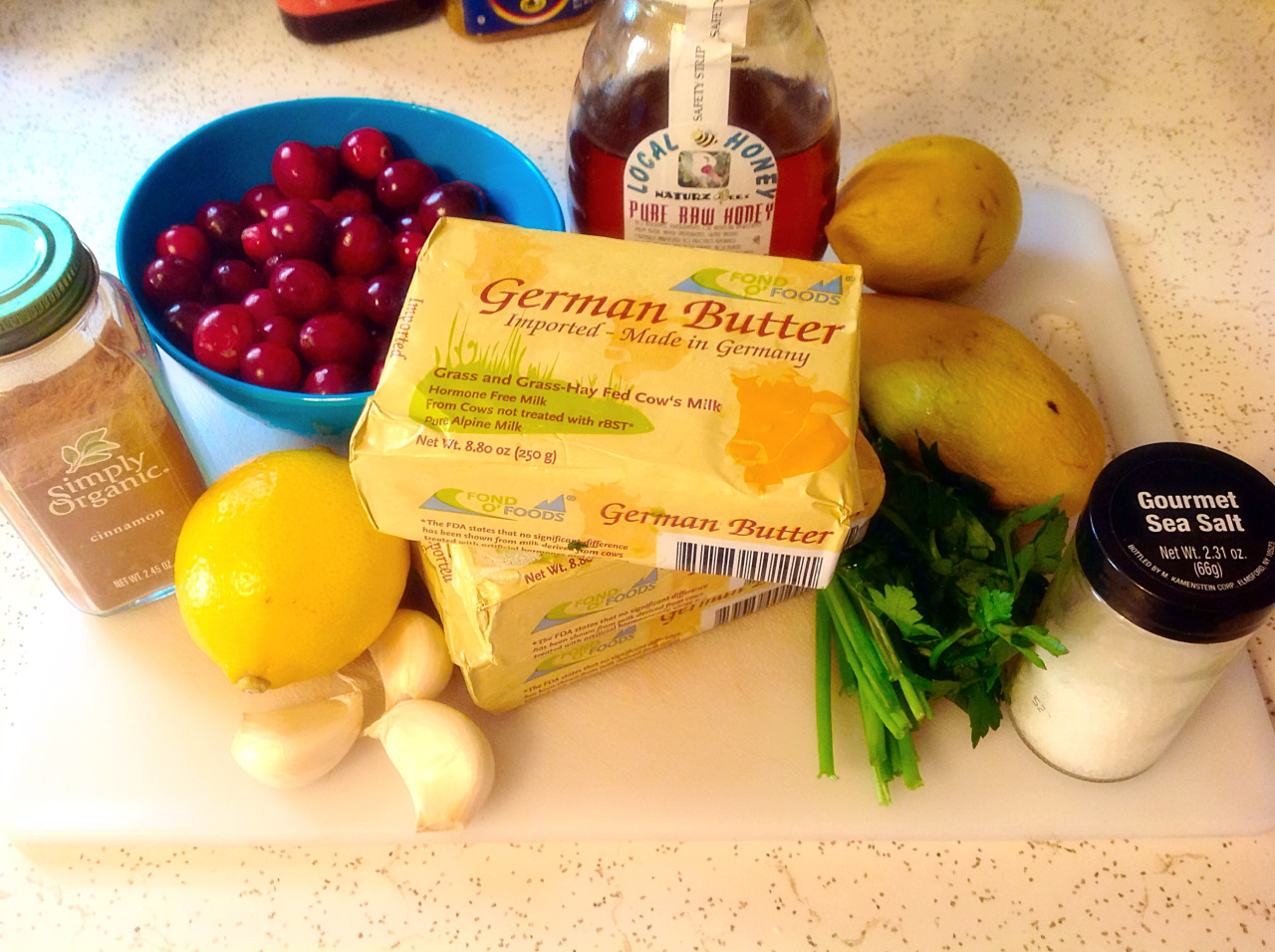 To make the baguette or rolls, first combine separate all the dry and wet ingredients, leave a bit of seeds to top the bread, then combine all of it together and let it sit 1-2 minutes as coconut flour needs to absorb the moisture. Dough will be wet and sticky but don't worry, form rolls or baguette on a parchment lined baking sheet and top with some seeds.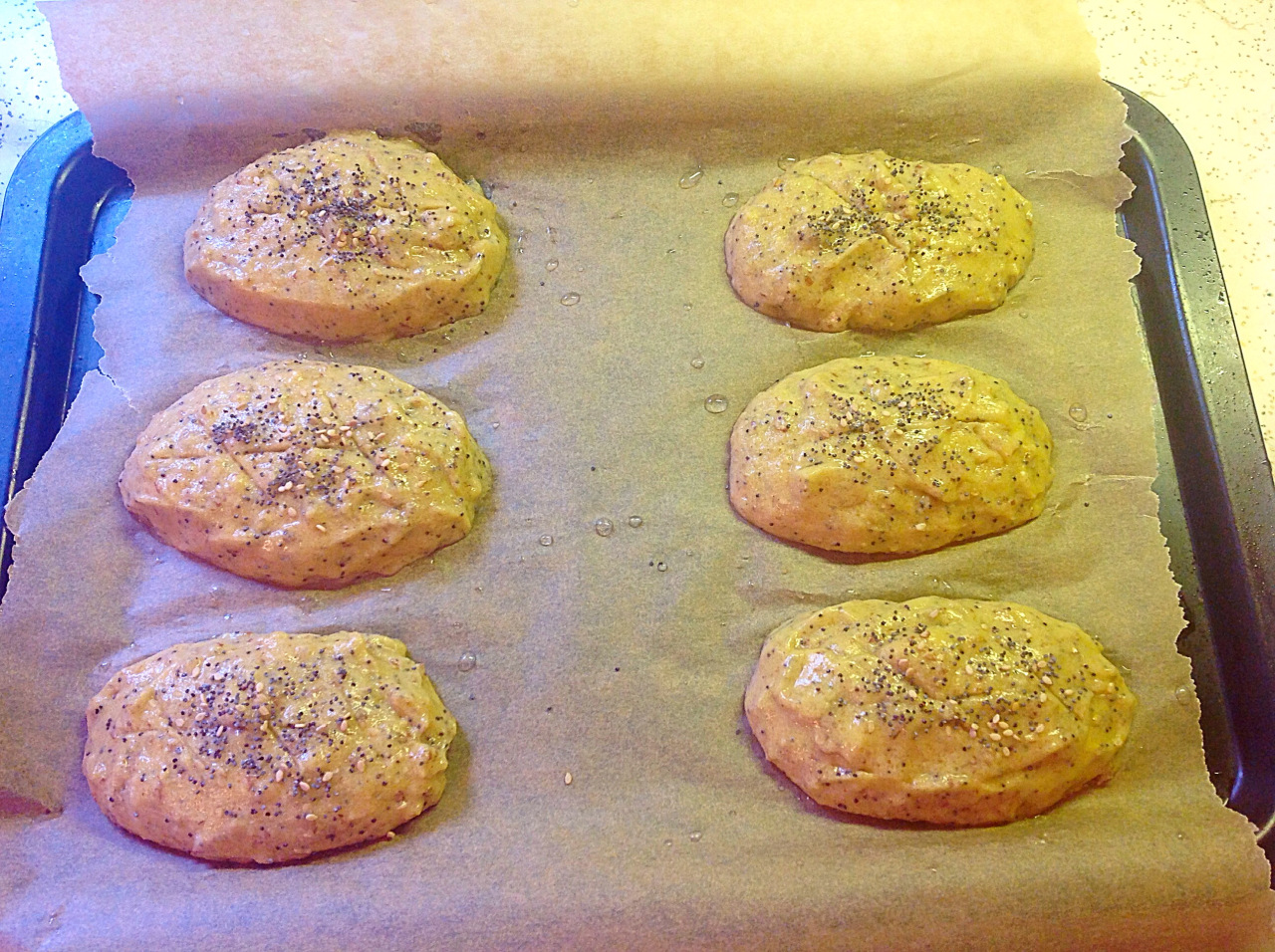 Bake in a preheated oven at 350 for about 50-60 minutes, don't take them out too early even if they look done, you want a crusty yet soft inside bread, and it takes time with coconut flour. They'll look like this.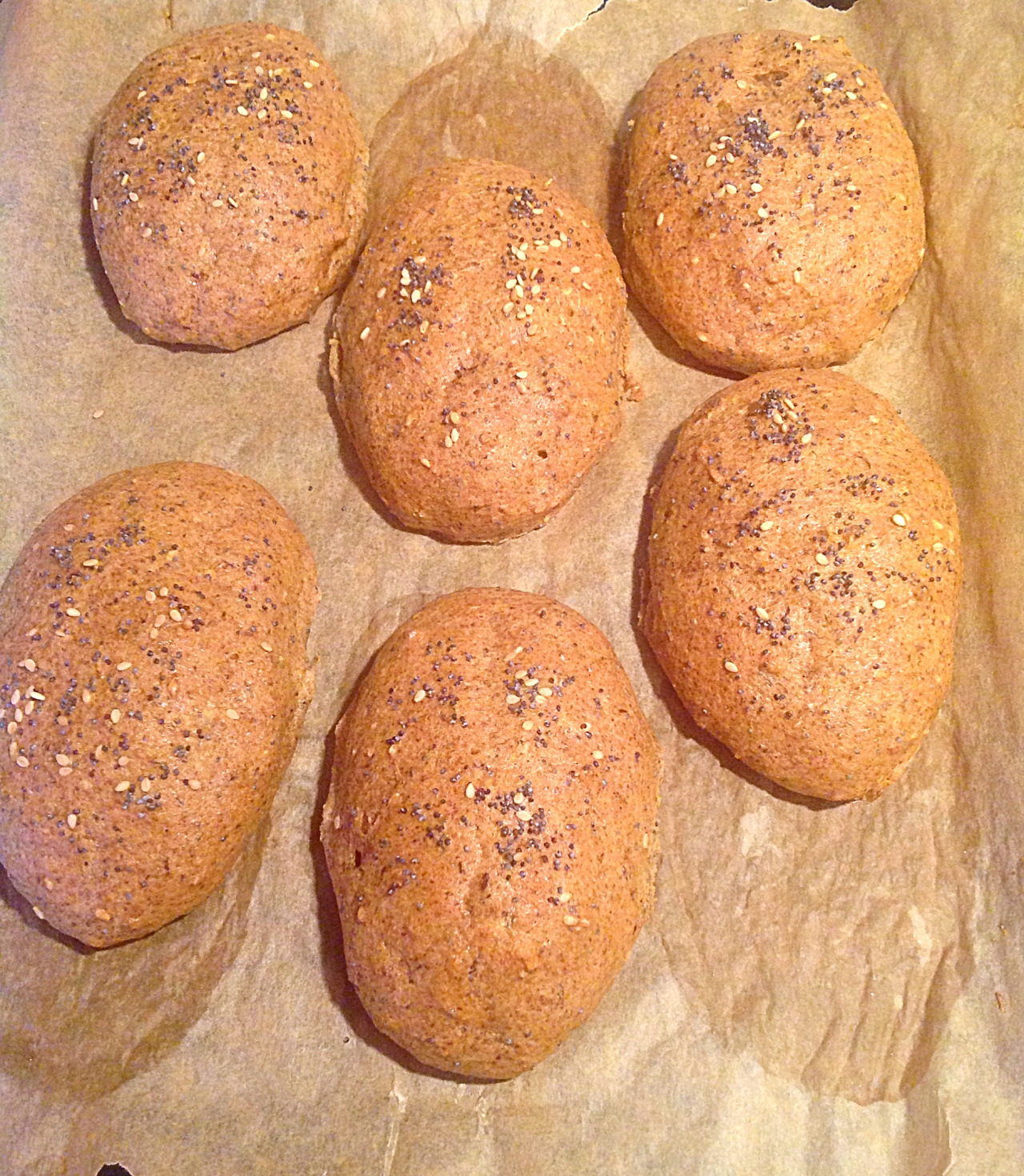 In a mean while, process each compound butter in a food processor, make sure to clean the bowl in-between.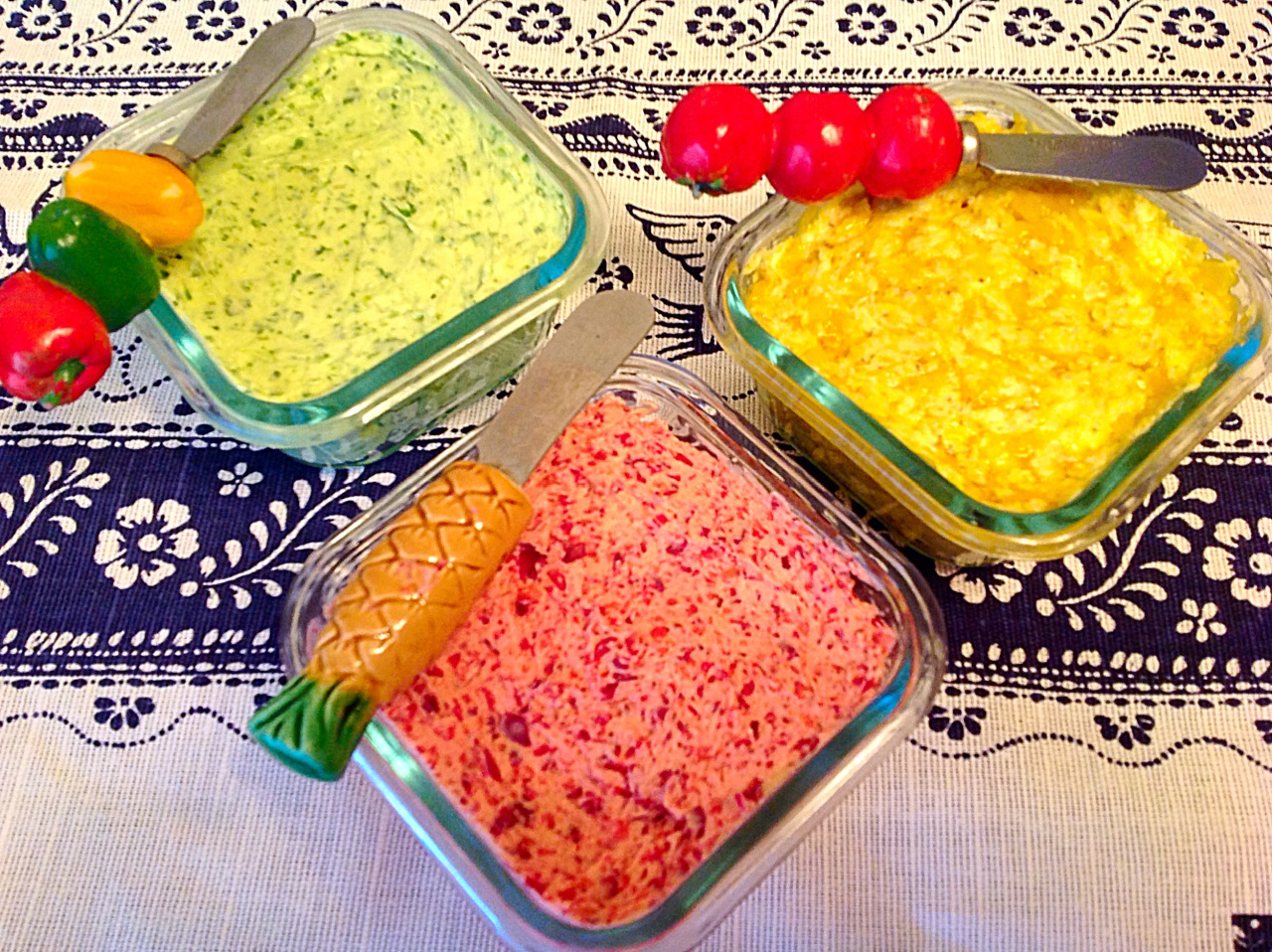 Garlic-herb butter is great with bread and lox, or use it to fry steak and eggs, or really just about anything else. Lemon-mango butter tasted very good on top of my homemade crepes.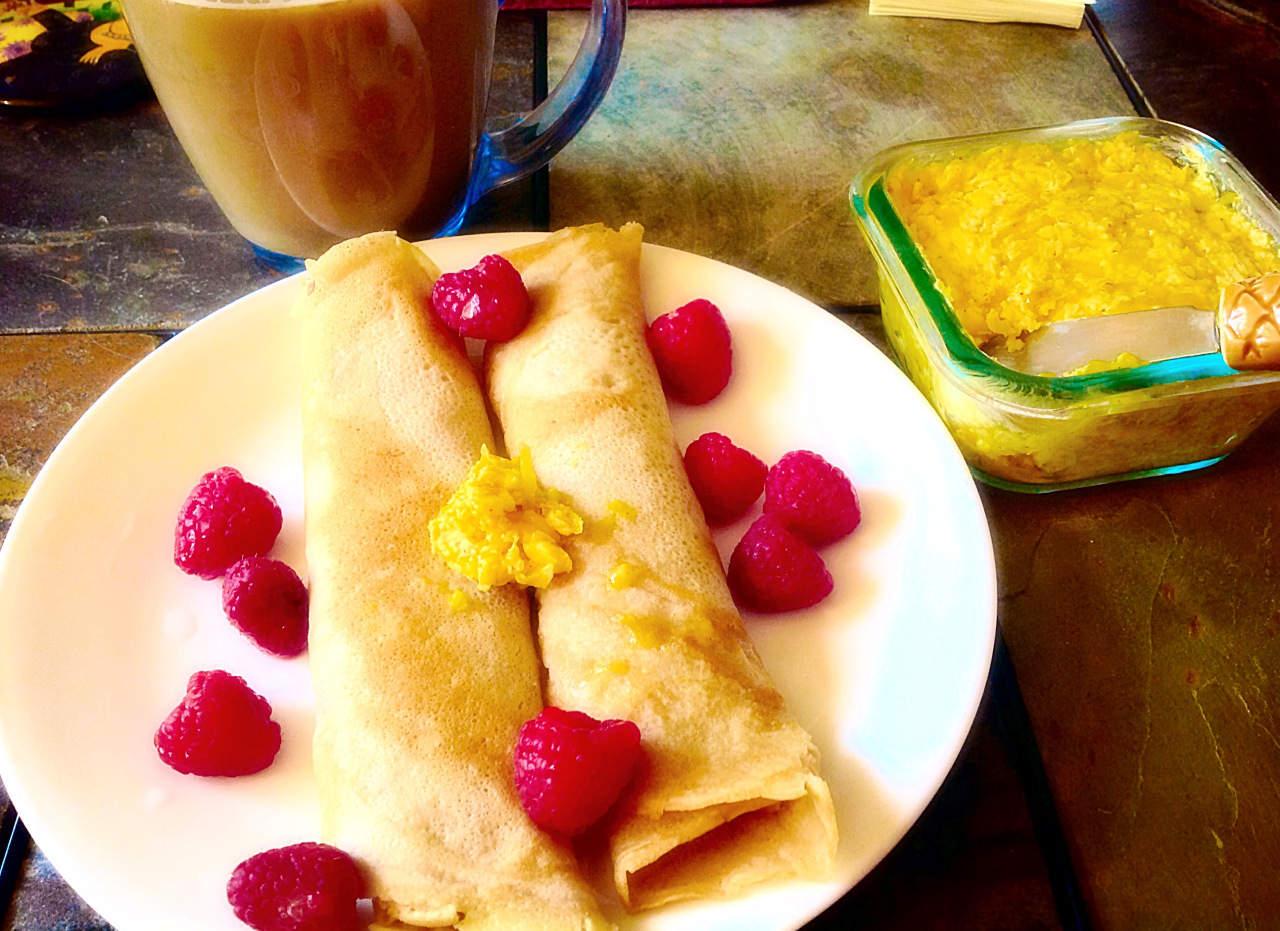 And, cranberry-honey butter pairs well with a freshly baked roll. If you don't eat all of it within a few days, wrap it in wax or parchment paper and store it in a freezer, you can then cut exactly what you want right on top of hot bread.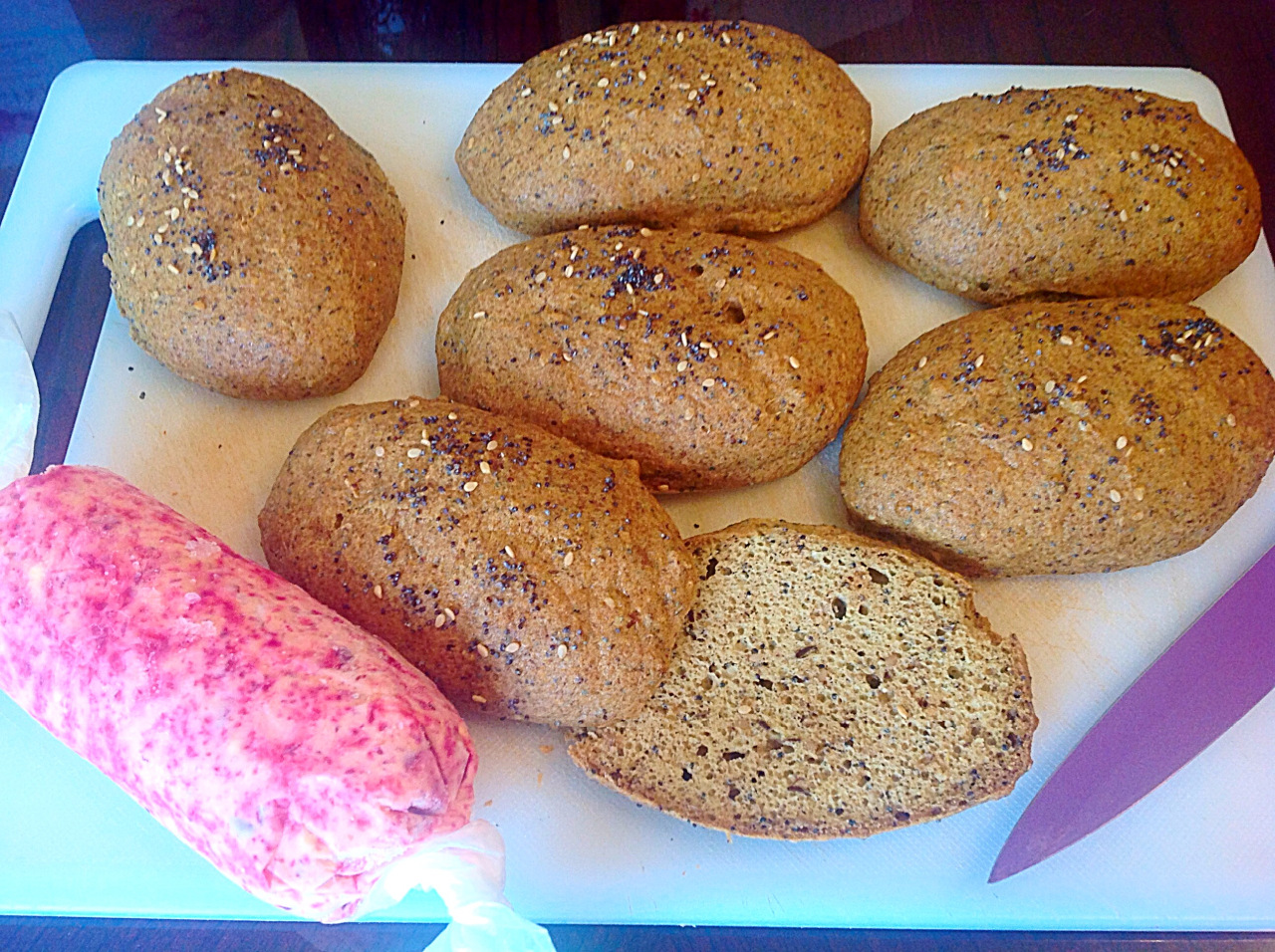 You can definitely live without gluten, you can even survive without grains, but you shouldn't be without bread and butter!