That blissful Mother's Day breakfast in bed never happens in my house. Why? Because the kid screws it up, every single year! With his birthday!
How did it happen, how did he become 19 and a full-blown college kid now?! I want my baby back, the one who is always happy to see you and not the one who'd only answer you (maybe) after you've called, texted and threatened him like a 1000 times. I want my little boy who followed me to every room, and not the one who gives you cold shoulder about spending a night at home and is out at all hours (I'm so happy he doesn't live at home, otherwise I'd never sleep waiting for him!). And where is my boy who wanted a toy car or a flying helicopter for his birthday? All I get now is a 6'2″ bearded kid telling me he wants furniture and dishes for his birthday because his college gang decided they are too cool to stay in the dorm anymore and want to rent a high rise penthouse nearby (why did all the parents agree to this scheme is a totally different story) – brats! I'm coming over to swim in your pool and party at your rooftop, kid, and you're making me dinner, served on those dishes I just bought you!
By the way, if you have kids who are over 20, do they just magically turn into responsible adults once they leave their teen years? I shouldn't hold my breath, right?!
Enjoy your 19th birthday, baby, I love you to the Moon and back! This is the first birthday morning in your life that I didn't wake you up with kisses, you're growing up and pushing for your independence. I'll see you later today, with kisses, and cake!
Russian "Drunken Cherry" chocolate cake with homemade white chocolate "19" cake topper and candy shot glasses – being 19 means it's your last teen year so it totally deserves blue frosting and sprinkles!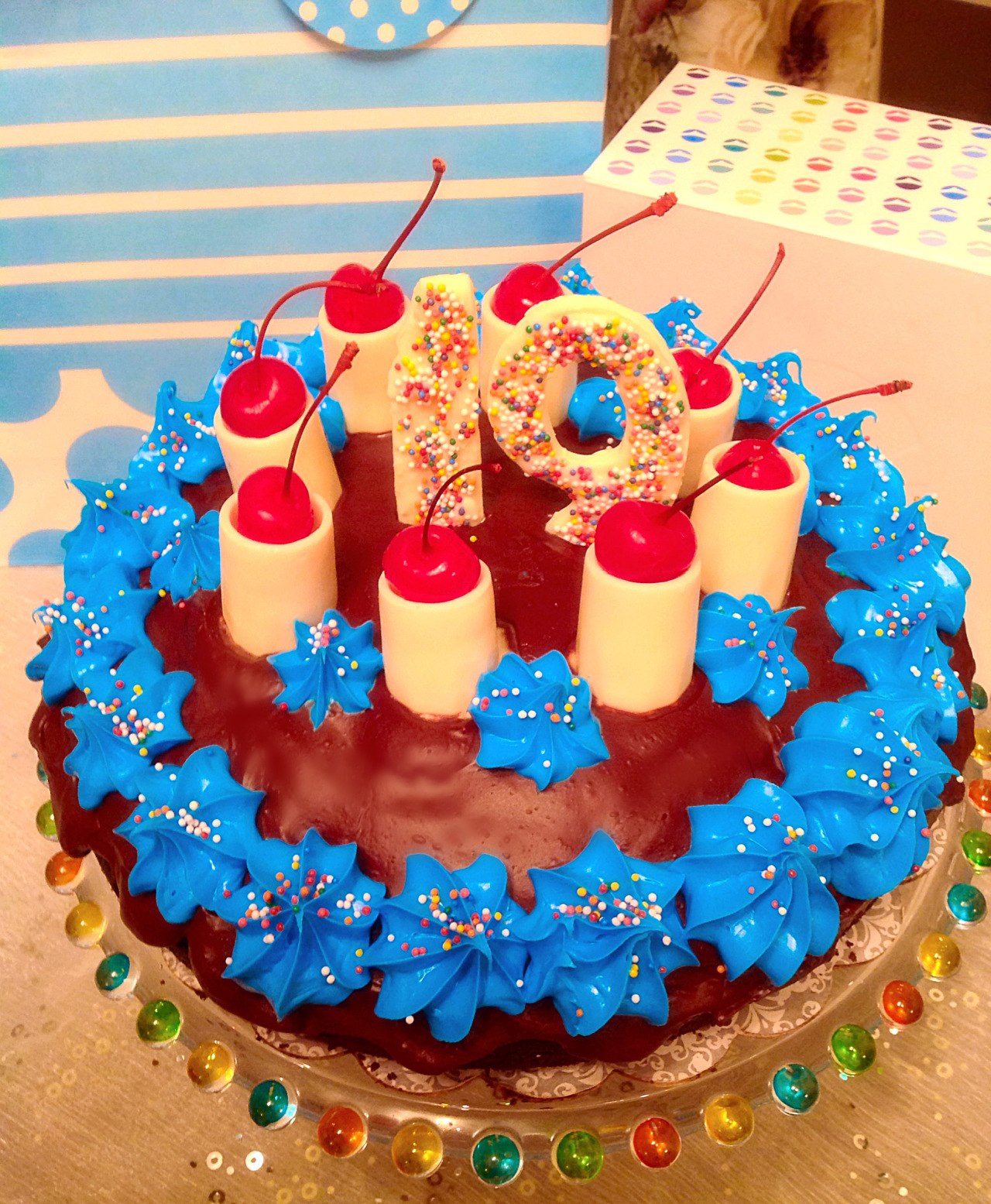 And, since it's Mother's Day too, vanilla roll cake with boysenberry cream and berry-poppy seed white chocolate glaze for my mom and grandma.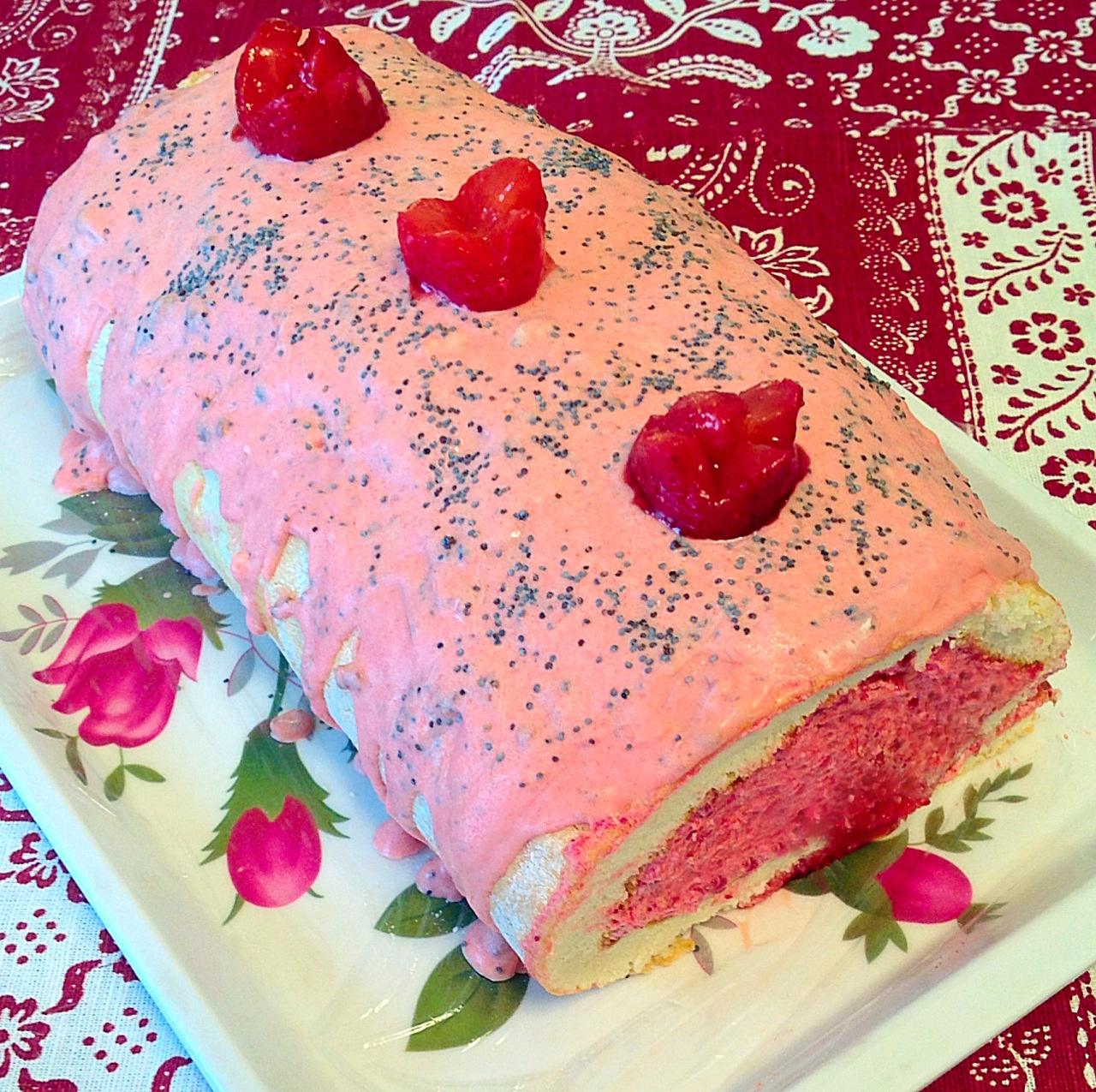 And mini eclairs with cannoli cream for me.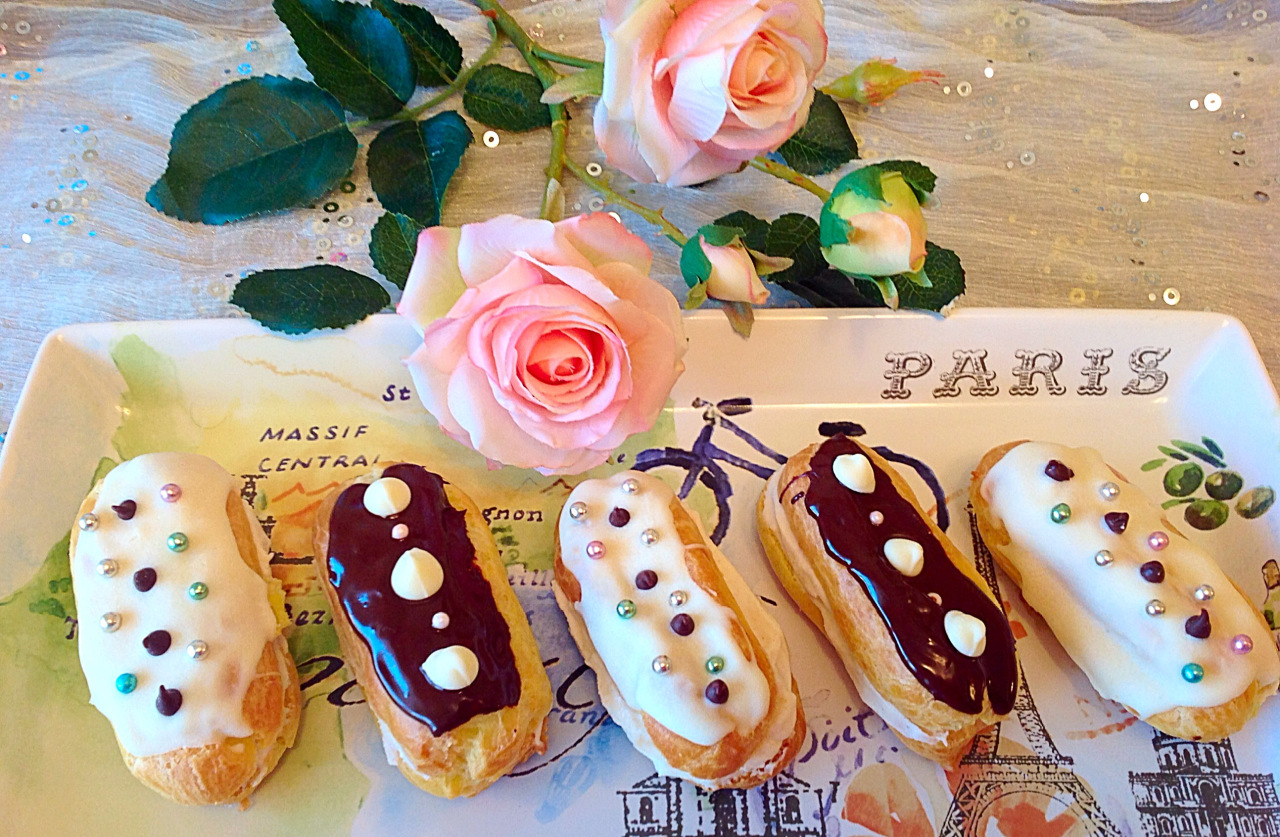 For now, just enjoying my self-produced holiday breakfast of chocolate waffles and choco-berry chia pudding. Happy Mother's Day to me!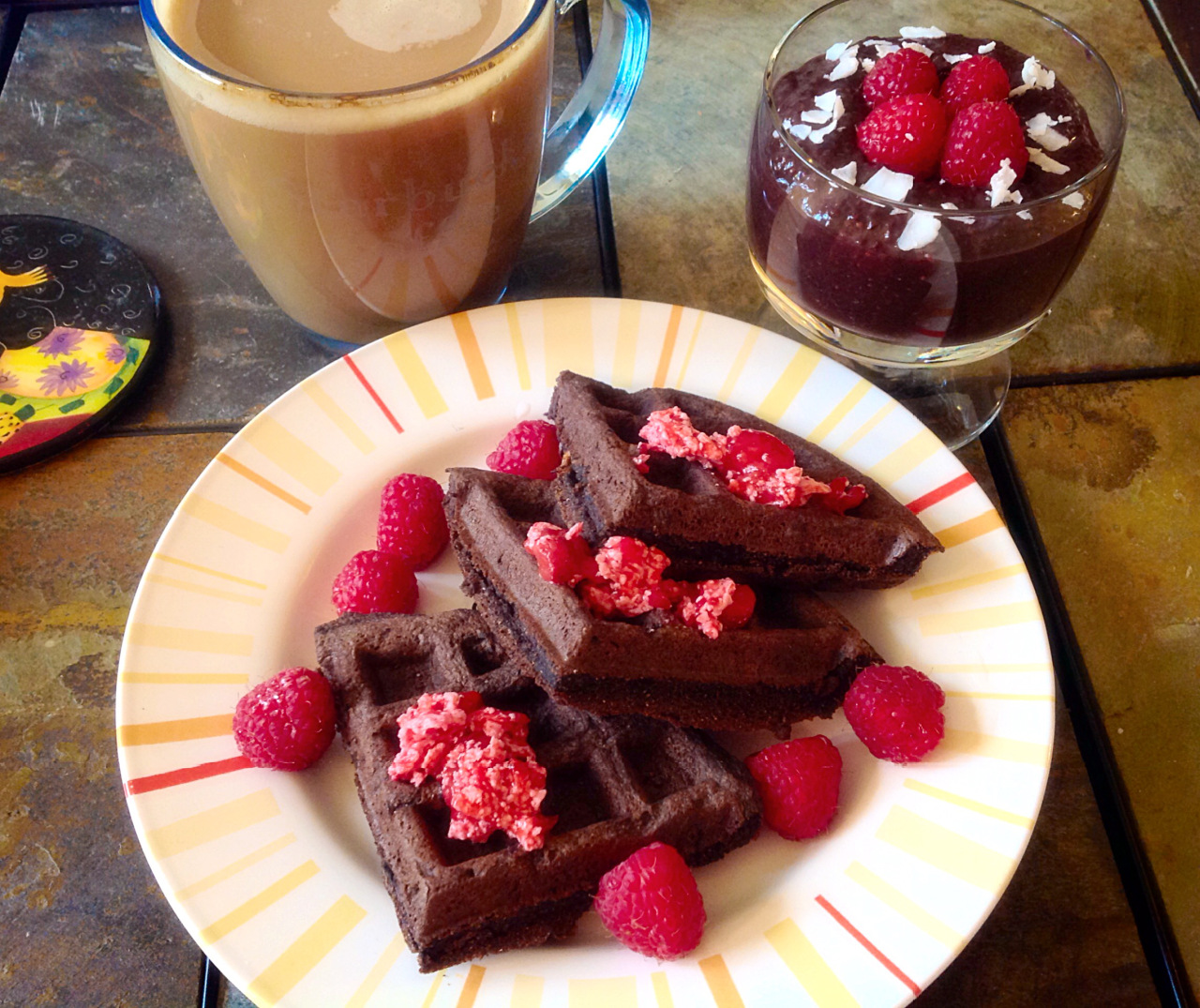 Sending you love, my dear friends and readers!