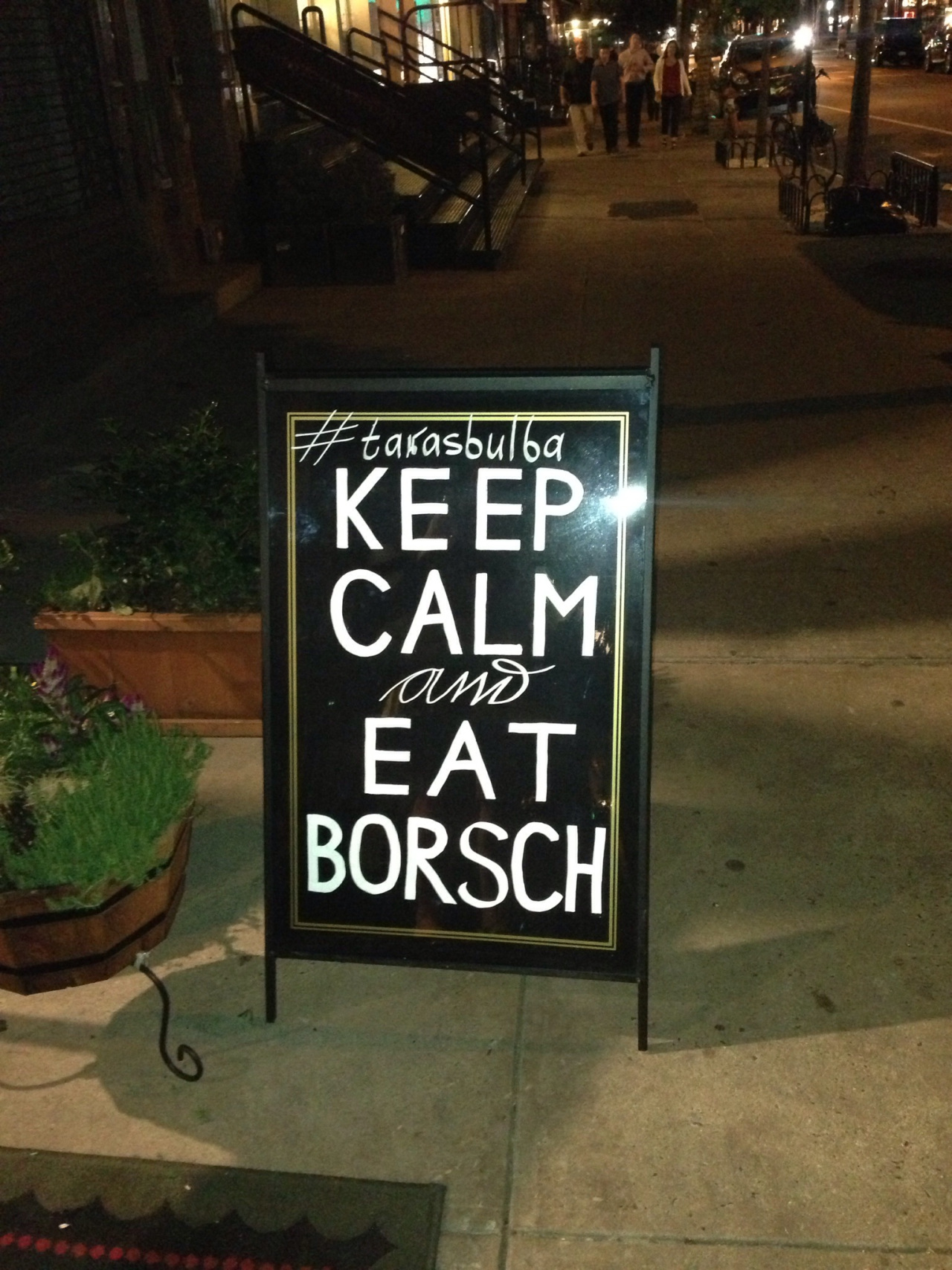 So the kid was successfully moved in into his college dorm, and I'm just keeping calm and eating borsch. The house is quiet and empty, kid is in his college freedom euphoria stage, and, by the way, borsch tastes so much better at midnight in Soho, especially if you chase it with a few vodka shots.
The moving in day is done already, something that I was anticipating and worrying about is now a memory. We had an early morning moving in slot, and it all went smoothly for the most part (minus a few freaking out moments when kid thought he was being helicoptered too much). I was "thrown" out of his dorm suite by 11am and wasn't "allowed" to go back to his room anymore, he did come down to say goodbye though (thanks, kid!).
Parents information meeting did reveal some facts though that made me think my kid, along with all 600 of his college buddies, will be calling home pretty soon crying how hard their college life is – I was a bit puzzled by the fact that the school maintains a 40 full-time medical and mental health staff practitioners, some 24/7 (pretty impressive, but also disturbing, as in "what are they doing to the kids for them to be needing all that staff" kind of way). Then they told us – the entire incoming class is comprised of the top 10%, in their respective high schools, kids, the ones who are used to excelling at everything and never failing, so, when they are drowned in all the intense math, science and engineering classes, they start collectively losing their sh*t and need "somebody to talk to" (not sure if any of the kids got worried as they are still in a blissful party mode, but all the parents definitely lost their sh*t right in that freshmen meeting).
So, kid, I say by Thanksgiving, you'll be complaining about calculus and asking where your mommy is, and will remind you how you threw me out of your dorm room! (Cue in my evil laugh here).
But, for now, I'm keeping calm and eating borsch.
What's Cooking This Week
Borsch of course, that's what's on the menu, but the cold version of it. No, not the pre-made one you'd get in those big glass containers (ugh). Cold borsch is kind of like gazpacho but with both cooked and fresh vegetables. A traditional recipe calls for the base to be made with just beets and potatoes. My updated version of this classic Ukrainian staple is made with golden beets and pumped up with all kinds of vegetables. Golden beets do not produce that intense purple-red beet color so they may be less scary for those who are afraid to try this tasty vegetable. Kid is not a big lover of cold soups, so it's one dish he won't mind missing.
"Golden" Cold Borsch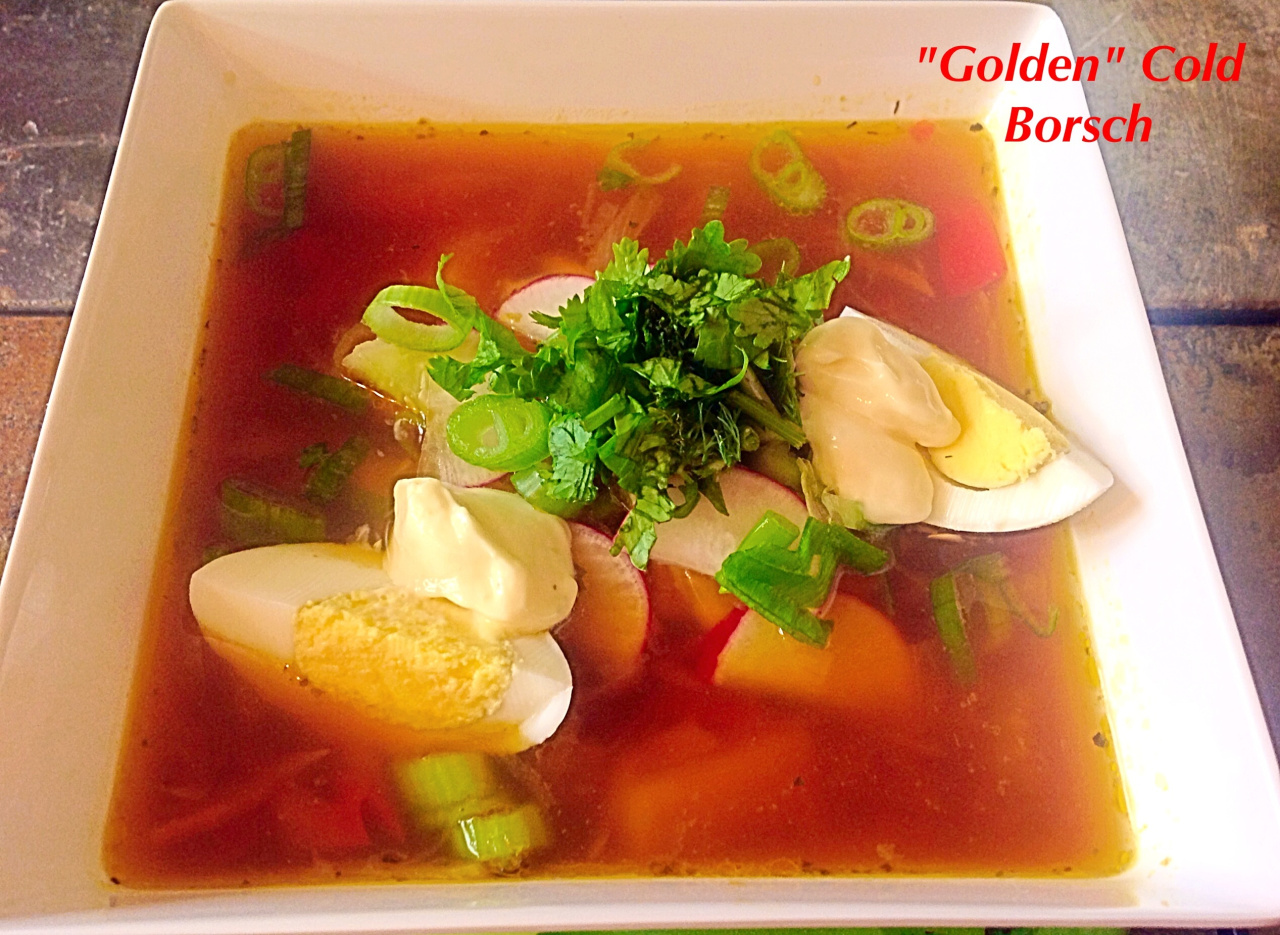 Soup base:
3 medium beets (I used golden beets)
4 medium white potatoes, diced
1 large red onion, diced
1 large bell pepper, cut
1 cup of shredded carrots
1 celery stalk, chopped
32 oz of vegetable stock + 2 quarts of water
4 large garlic cloves
2 Tbsps of fresh lemon juice
1 tsp each oregano and celery salt
salt, pepper, olive oil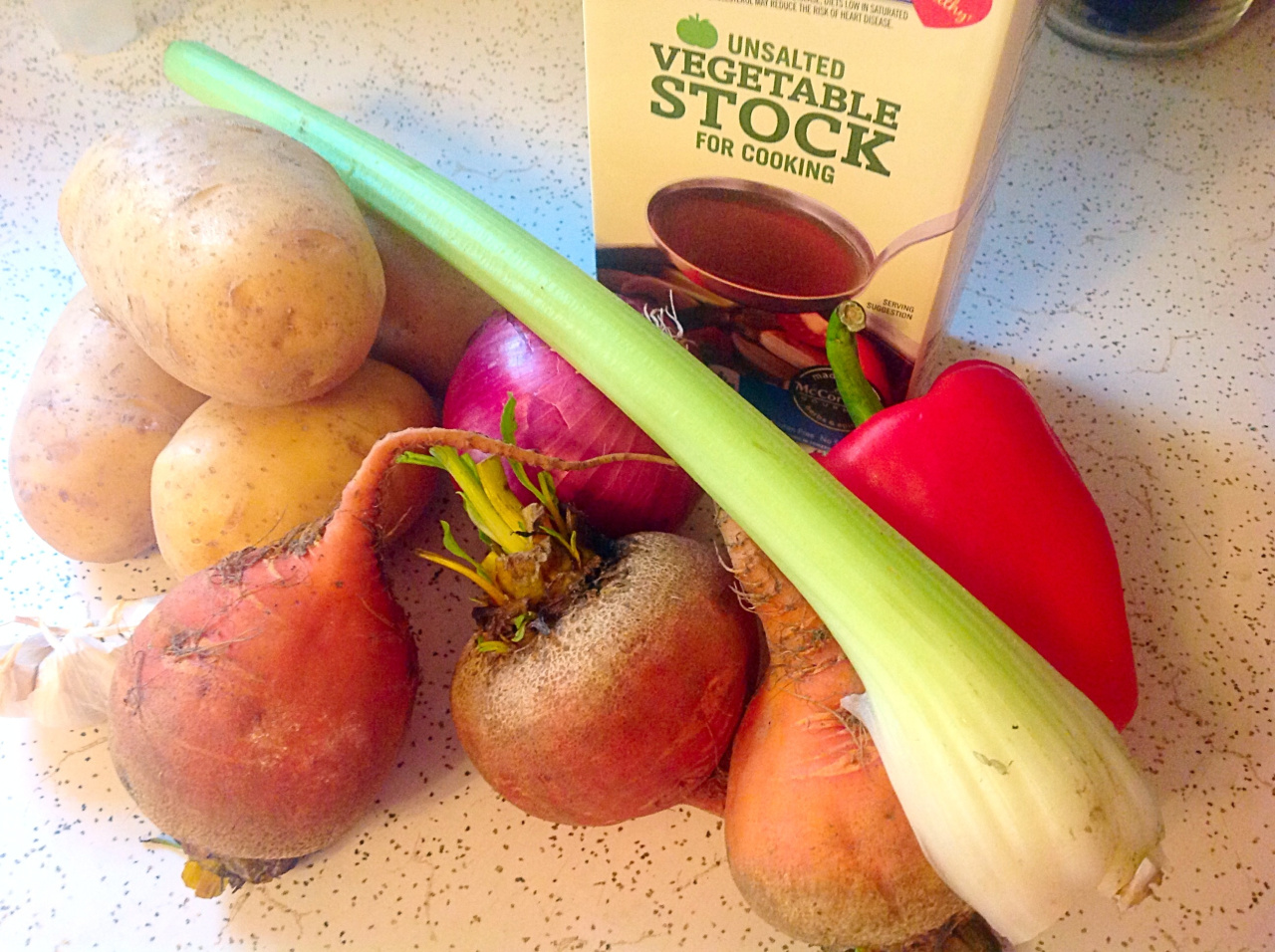 Topping (for 2 people):
1 cucumber, cut
2 re dishes, cut
1-2 scallions stalks, chopped
2-3 Tbsps of fresh herbs, chopped
1 hard boiled egg
Sour cream for garnish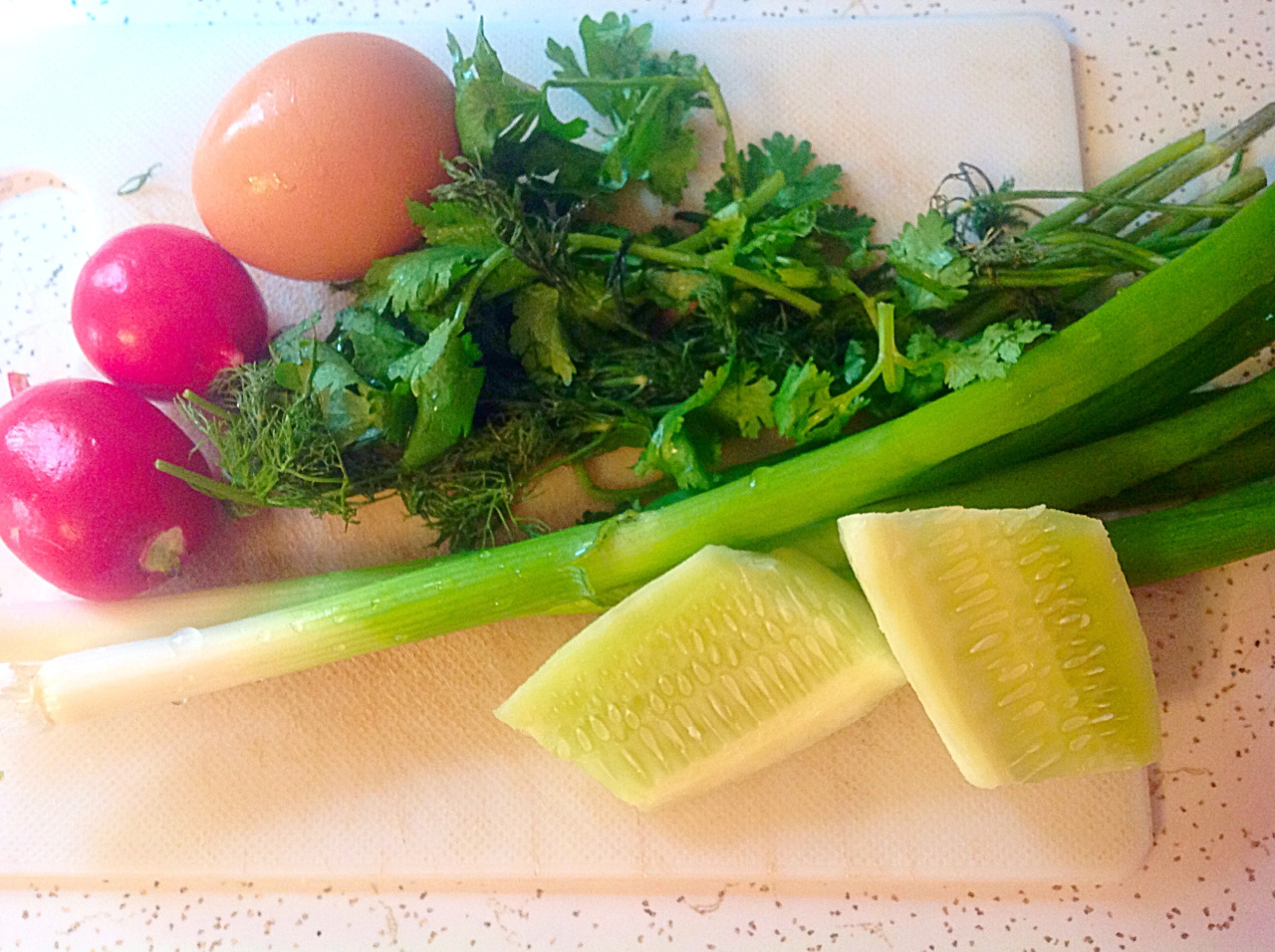 First, you need to prepare the soup base, start several hours before your meal time or even the night before to chill it properly. Wash and wrap each beet into foil, also wrap garlic cloves separately. Roast them at 425F degrees until beets are almost done but not too soft and when garlic cloves are roasted. Slightly cool beets, peel and grate them, cover and set aside.
In a mean while, heat together vegetable stock and water and bring it to a boil. Reduce heat, season with some salt, pepper and oregano, add potatoes and let them boil on a low flame. In a frying pan, heat some olive oil, sauté onions and carrots till slightly golden, add celery and peppers, season with celery salt and cook till almost done, then stir in roasted garlic and finish cooking.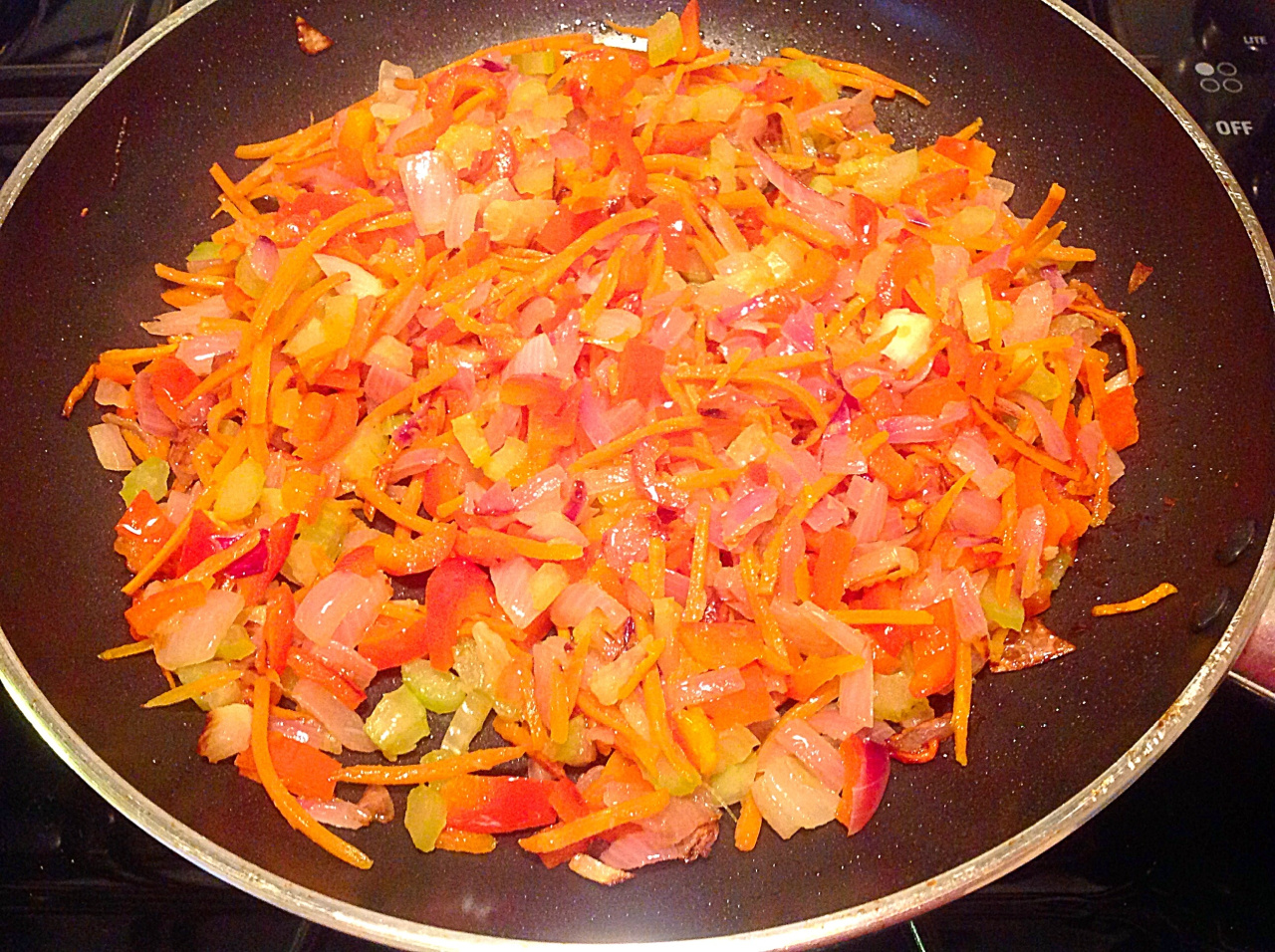 Add sautéed vegetables and grated beets into soup base, add lemon juice, bring to a boil and finish cooking. Chill soup before serving.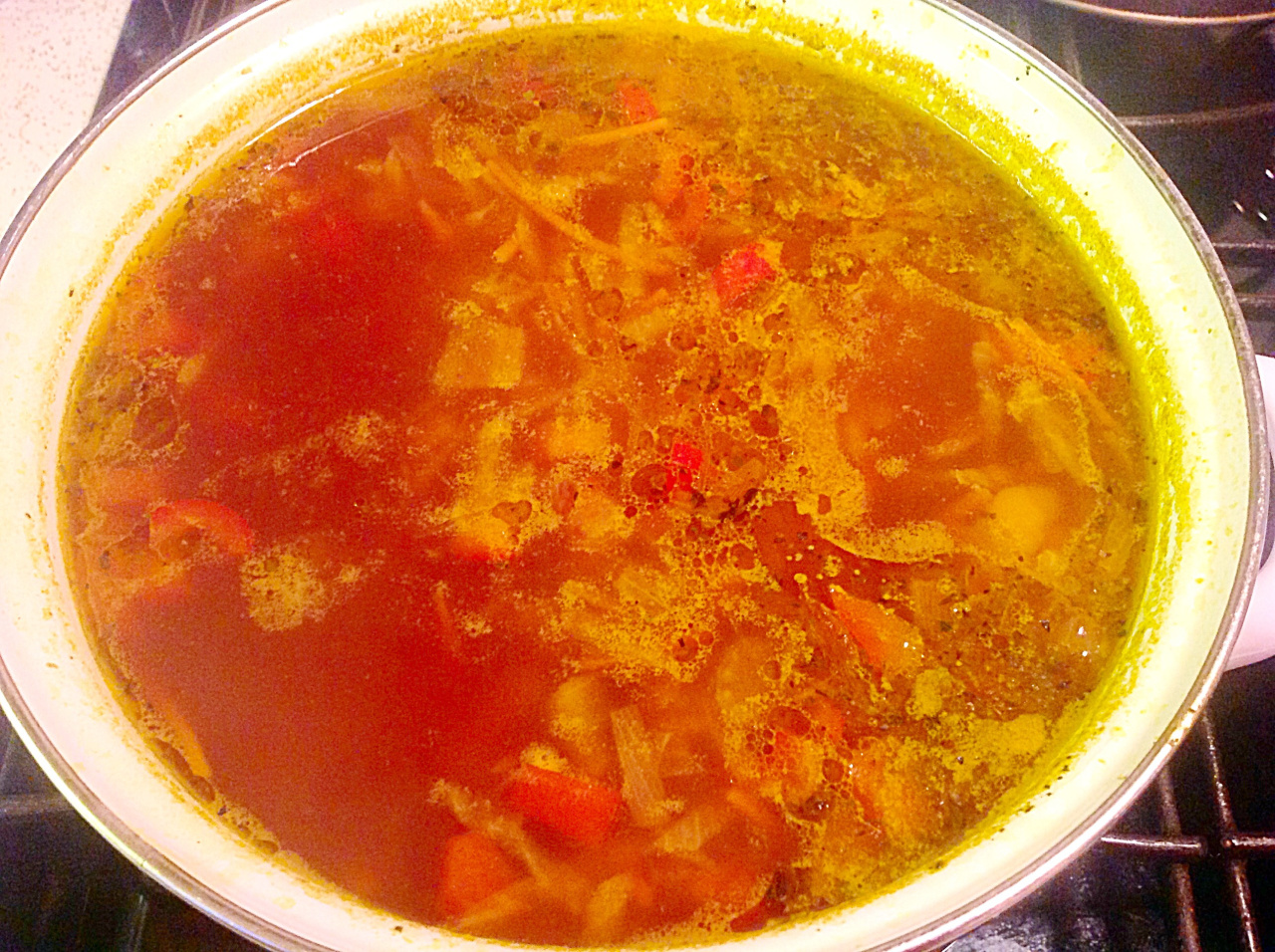 To serve, ladle some soup base into a dish. Top it with fresh vegetables, herbs and egg. Garnish with sour cream.