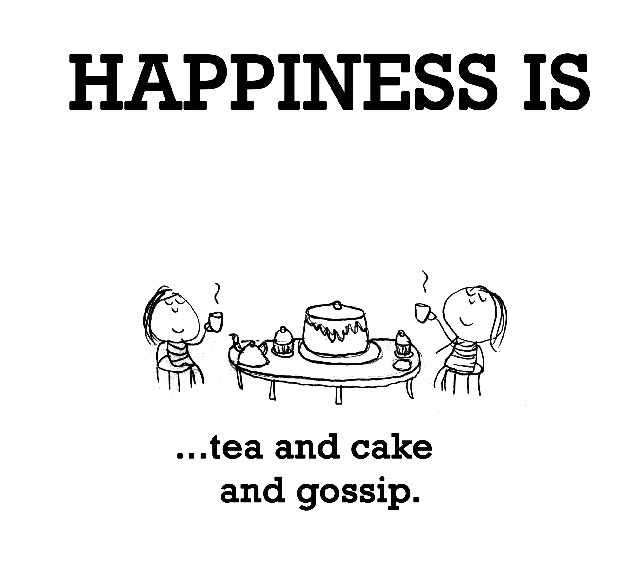 That was my BFF and I Thursday night, just sub tea for wine, or rather say, first there was wine, tea and cake came later. We played our own version of an adult sleepover party, which was actually long overdue, we haven't seen each other in a few months – gone are the days when we could just stop by each other's house after all kids are in bed already and nestle in the kitchen with wine and chocolate deep into the night talking about everything. This has been our reality since we met 22 years ago, but now there's a bridge between us, an actual bridge going from Brooklyn to Manhattan, my friend moved to the city last year so meeting up requires scheduling and planning.
We do touch-base almost daily though, mostly via texts, it's a rare time that more than 2-3 days pass without at least a hello, but meeting is more of an event rather than spontaneity now. We are both kind of pouting about it, but this is life, she had to move to give better opportunities and schooling to her kids. And life just generally moves on, my son and her oldest daughter are college-bound in a month, she has two more kids to take care of, and I've been in a complete whirl of setting up my private practice, dealing with health issues and other events this year, we have about 7 years till the time when none of the kids live at home anymore, as often all 4 of them are somehow hovering over when we try to talk. They better not be returning home again after college!
One day, Girl, we'll have peace and quiet and will be sitting on a white porch sipping cocktails and looking over the ocean waves… We may not remember our names by that time though – we have discussed possibly going to a nursing home in Hawaii. 🙂
What's Cooking This Week
My friends always say that I'm the best guest to have over – I come with my own food! Yes, sometimes I do bring some foods for myself when I know a host won't have anything I'd be able to eat, mostly it happens for some spontaneous meals rather than a planned party, as all my family and friends make sure there's stuff for me to eat too. Often though I bring something homemade anyway (my theory why I'm invited to begin with LOL). Something like a girls gathering requires sweets, but you don't always want to make a big fuss about it or just don't have much time or energy to spend on it. Today's recipe is "rustic" – read "fuss-free and make the way you want it" yet it's still pretty looking and mighty tasty. The recipe calls for almond paste, for those who've never used it, don't be afraid of it, it looks kind of stiff and makes the dough feel dry but once baked in, produces a moist dessert full of almond flavor. Hope you enjoy it!
Rustic Almond Mocha Scones with Apples and Dried Apricots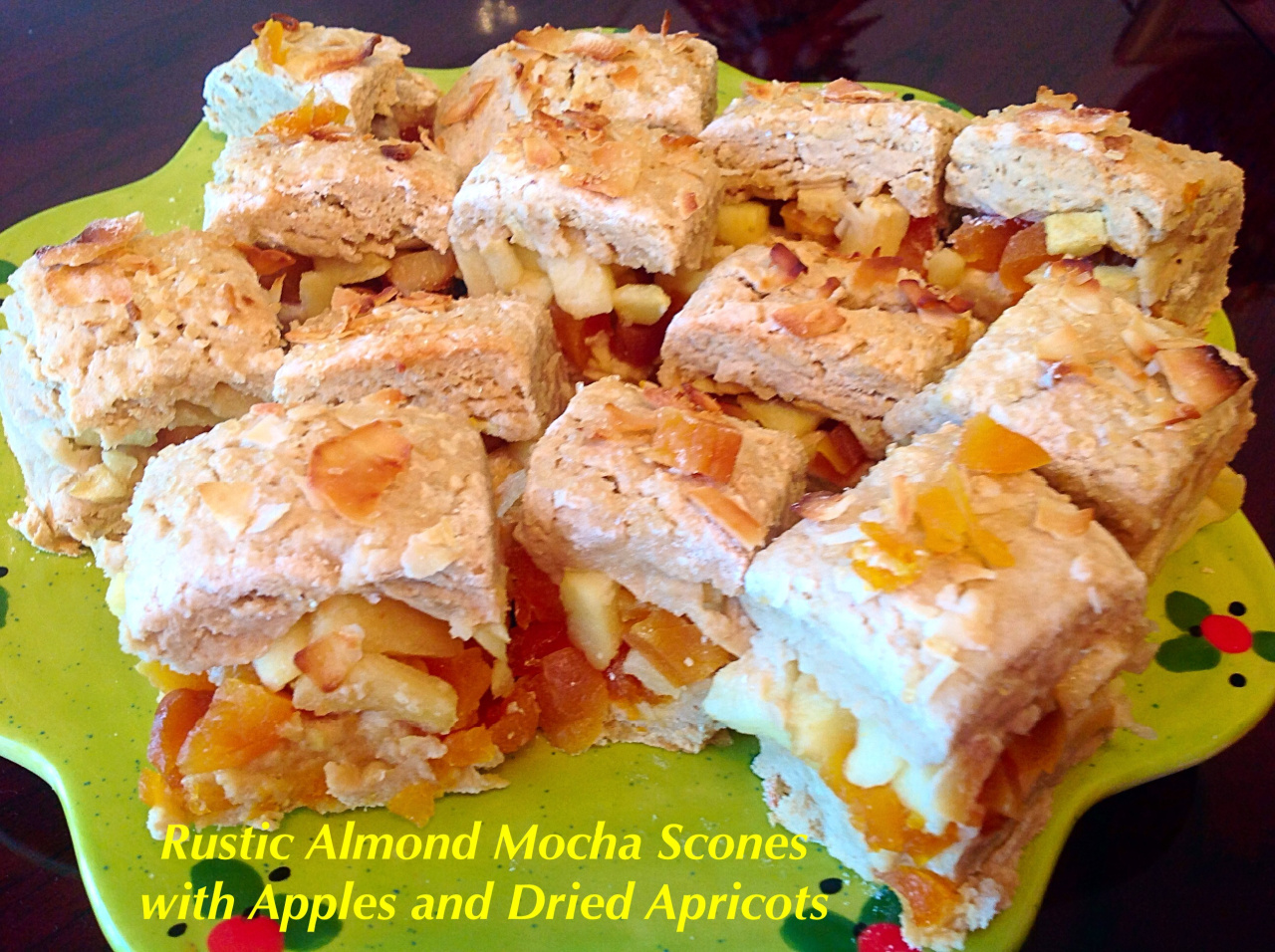 1 can almond paste
2 3/4 cup of flour (I used Domata gluten free mix)
1/4 cup of very strong coffee mixed with 1/2 cup of warm sweetened coffee creamer (I used hazelnut)
2 cups of chopped dried apricots
2 medium apples, chopped,
1 egg
1 Tbsp of baking powder
1/2 tsp of salt
coconut flakes to garnish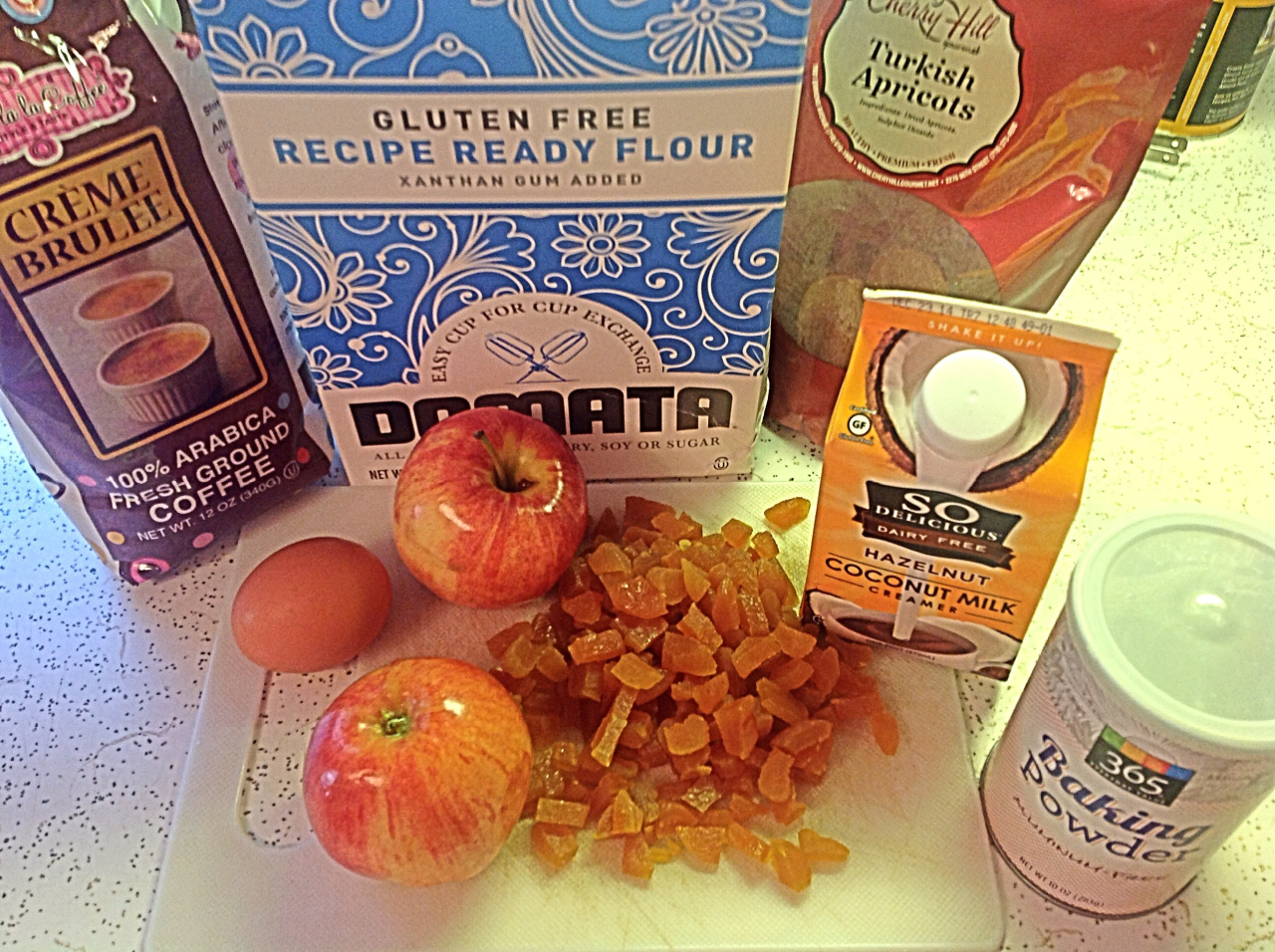 Using a food processor, pulse together flour, salt and baking powder. Add almond paste and pulse until well combined, then add an egg and coffee creamer mixture, combine until the dough is smooth. All this could be done by hands too. Roll out the dough on a lightly floured surface, it will feel dry but don't worry and don't fuss about the shape – it's rustic. Spread apples and apricots over half the dough.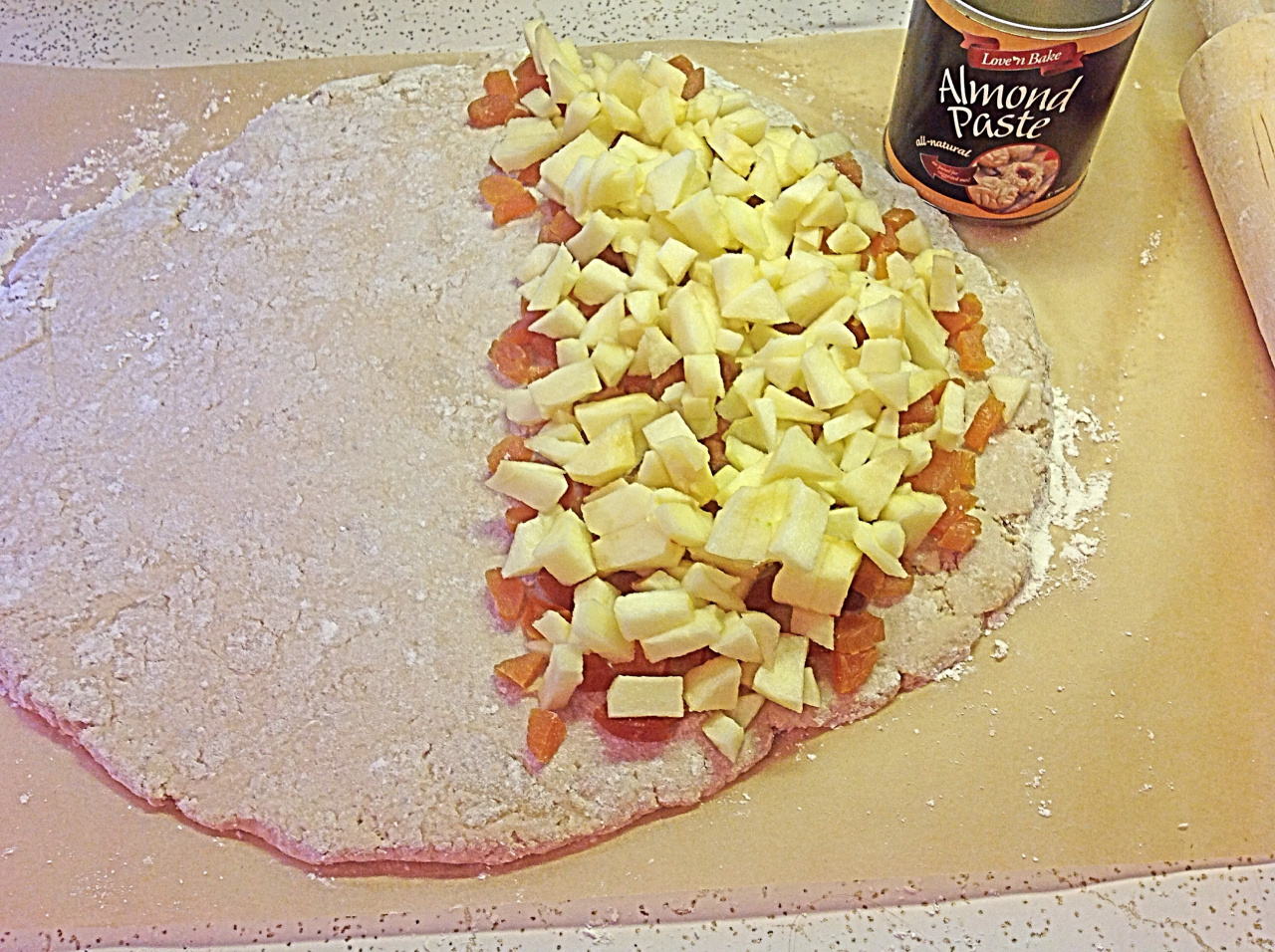 Roll the dough and seal off the ends. Cut into square or triangular shapes but don't cut all the way through or separate the scones. Brush with some coffee creamer and top with coconut flakes.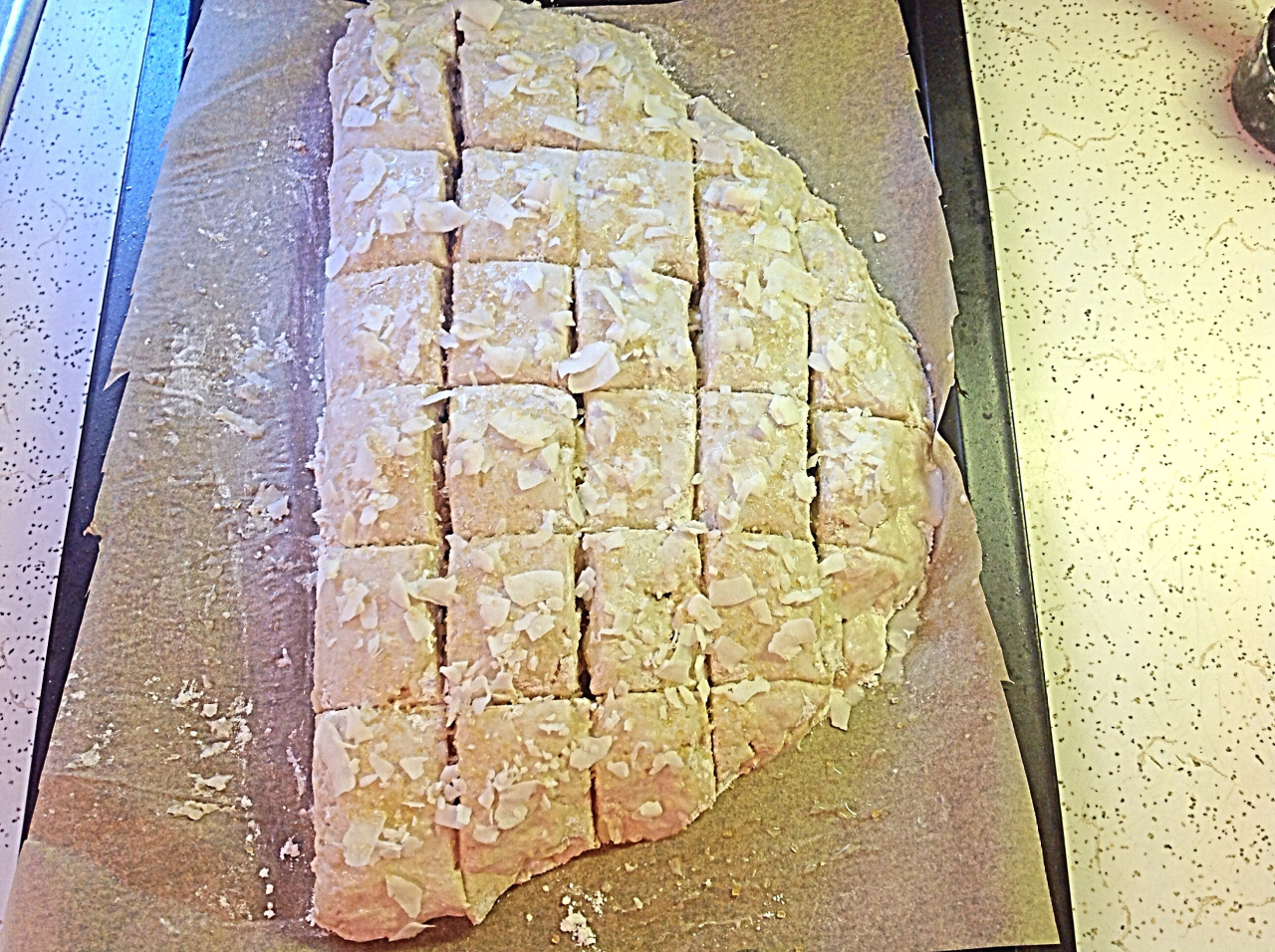 Transfer to a baking sheet and bake in a pre-heated oven at 375F degrees for 20 minutes. Cool and then cut through to separate the scones.
Serve with tea, coffee, wine and a big helping of love.