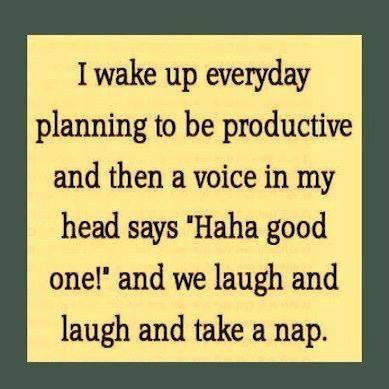 Well maybe it's not a plan for every day, but today it definitely shaped up to be. It's an HHH Sunday in NY – hot, hazy, humid – I'm so lazy, I don't even want to move day. My mom thought I'd go to the beach and then stop to visit them (they live right by the ocean), she even tried to bribe me with my favorite foods, I said "nah", and laughed a bit 🙂 and then took a nap (to make up for the sleep deprived, alcohol infused wee hours from yesterday, well, technically, from today).
So I'm roaming around the house in my pj all day contemplating if I should brave the heat and go for my usual Sunday mani/pedi appointment. In a middle of all the hard thinking, I realized I need to eat first, but I want "something", like you can't really say what but something different from what you already have in the fridge. But it's HHH Sunday, it can't be too much of a production, so it has to be quick but still that "something".
Out came my childhood recipes, the ones you made time and time again in the kitchen with your mom and grandma (and maybe a couple of friends). And it does fit the promise that I'd post more Russian recipes. Actually, it's Ukrainian, so it's from my Motherland. The dough is adapted for a quick result (because it's HHH Sunday), but it won't lose in taste. You can use either fresh fruit or frozen (just make sure to drain all the liquids out). I did use fresh cherries here, yes, I pitted them myself, yes, that trick with using a straw to remove the pits out works!
I'm enjoying my creation as I post it, it's delicious and a perfect summer meal! Hope you'll try this Ukrainian favorite. 🙂
What's Cooking This Week
"Vareniki" are sweet Ukrainian dumplings that are usually stuffed with fruit, sweet cheese, potatoes, cabbage or even meat. Sometimes you can see them in restaurants served as "pierogi" but technically it's incorrect, as pierogi is a Polish version that's a bit different, and, in Ukrainian, pierogi are sweet fried pies, a bit like donuts but stuffed with sweet or savory things. So pierogi are definitely not vareniki, not to a Ukrainian girl! As I mentioned, I'm posting a quick dough version, but it's still very tasty and authentic, add a bit more sugar if you want it sweeter, but this version is perfect for either fruit or meat/vegetable stuffing, so you can use anything you want instead of cherries. If you do use fresh cherries, make sure they are very ripe. In any case, I hope you'll enjoy it!
Ukrainian Cherry "Vareniki"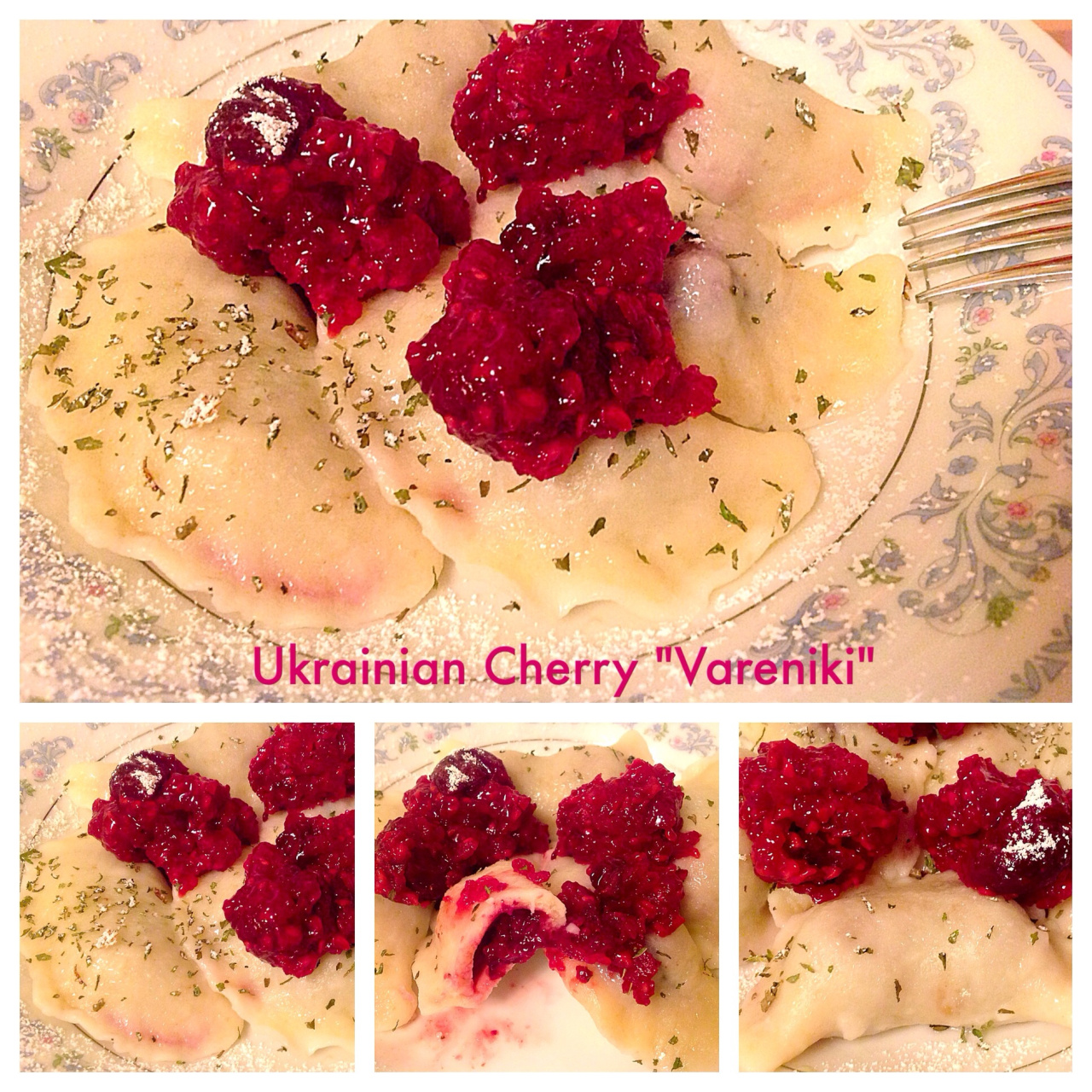 Makes about 20-24 vareniki, depending on size:
1 1/2 – 2 cups of pitted cherries
1 1/2 cup (if using gluten free, I used Cup4Cup) or 1 3/4 cup of regular flour
1/2 cup of seltzer water, I used lemon seltzer
1 egg
2 Tbsps of oil
1 tsp of sugar
garnish: melted butter, fruit preserves, crushed mint, powdered sugar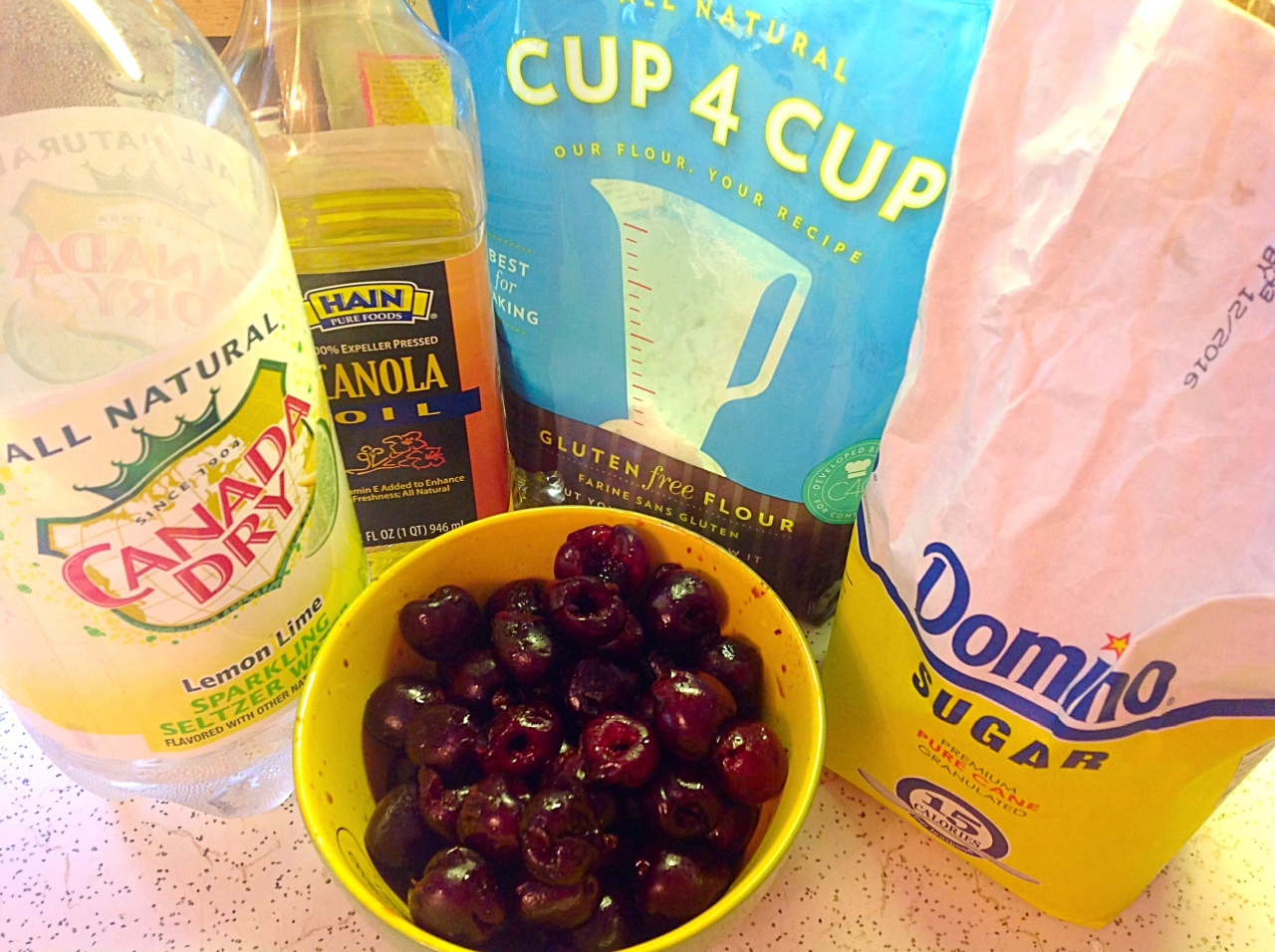 The dough is quite simple and will come together in just a minute. Sift the flour together with salt and sugar. Combine seltzer water with oil and egg. Gradually add the flour in, dough will be soft and sticky.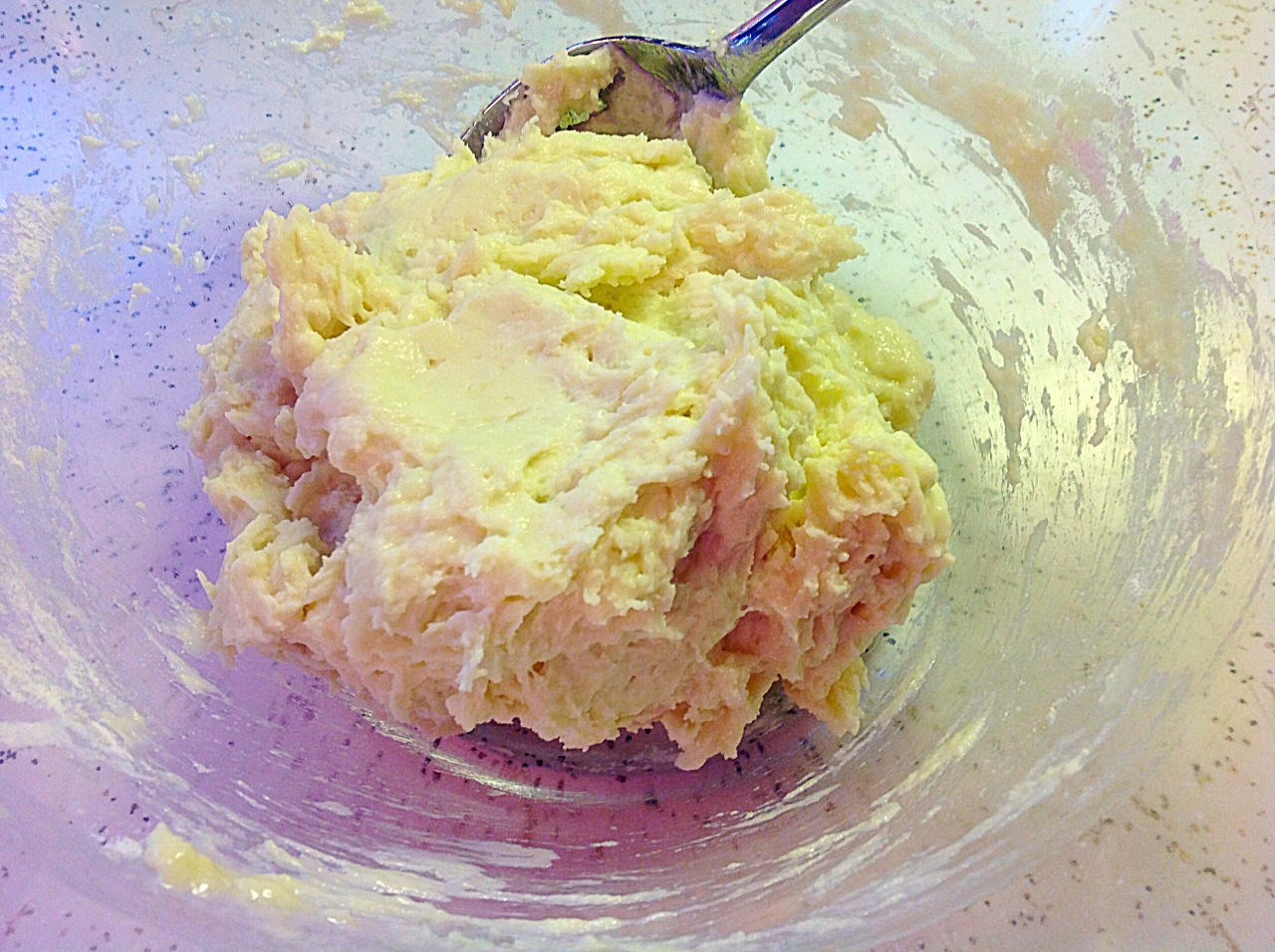 ,
Flour the surface very lightly and kneed the dough to make it come together, it should be soft and elastic. Do not add any more flour but brush your hands, rolling pin and the surface for rolling with oil to prevent sticking and roll the dough out to make it thin but still able to hold the stuffing in. Cut circles out, place 2-3 cherries in the middle, depending on the size of cherries and the size of circles you make.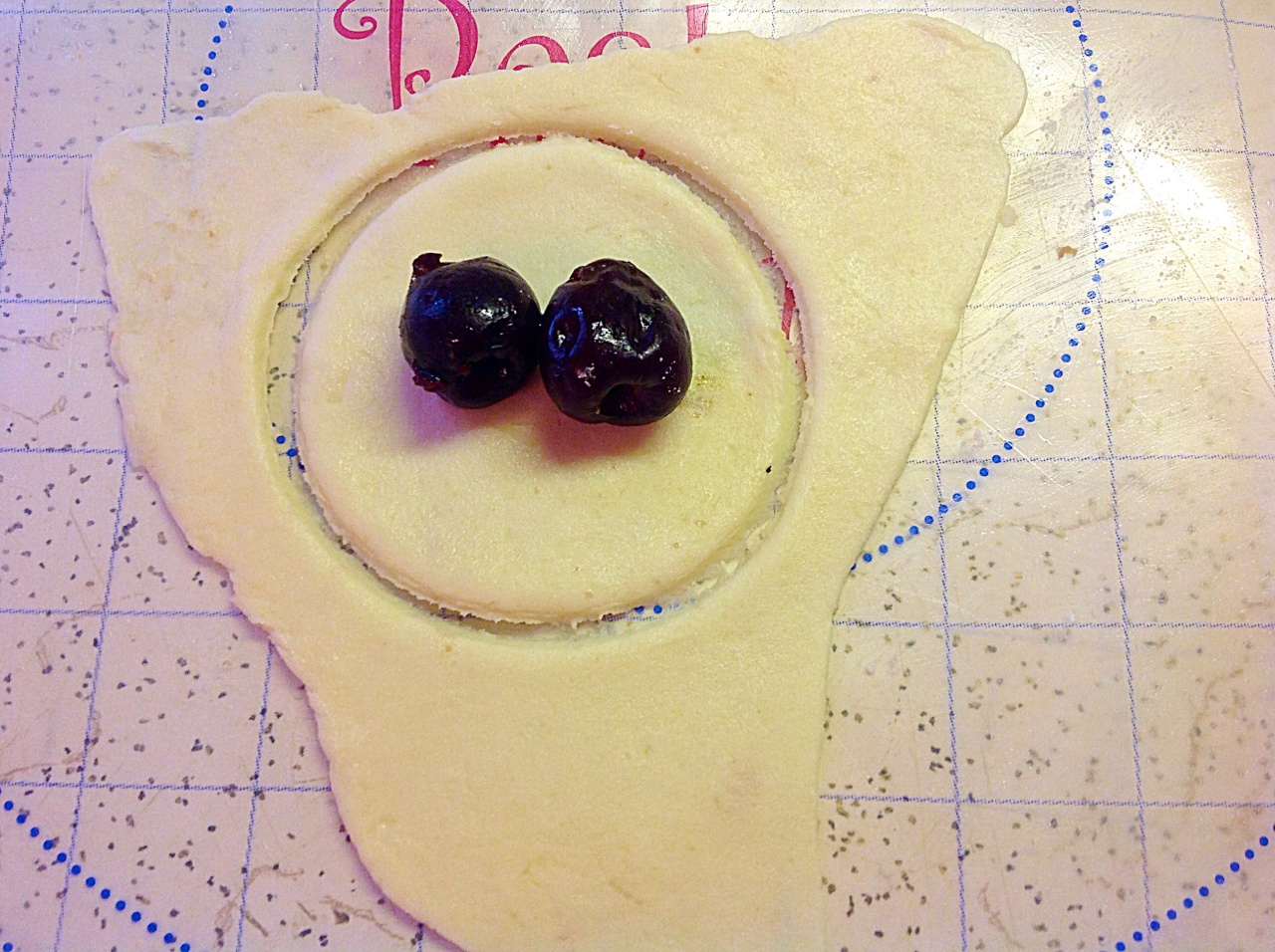 Flip each dough circle in half covering the cherries and seal the edges with a bit of flour pressing them tightly. Lay out vareniki on a parchment covered baking sheet. At this point, you can either cook vareniki or store them in the fridge till later on, they freeze well too, just make sure they don't touch each other during storage so they don't stick.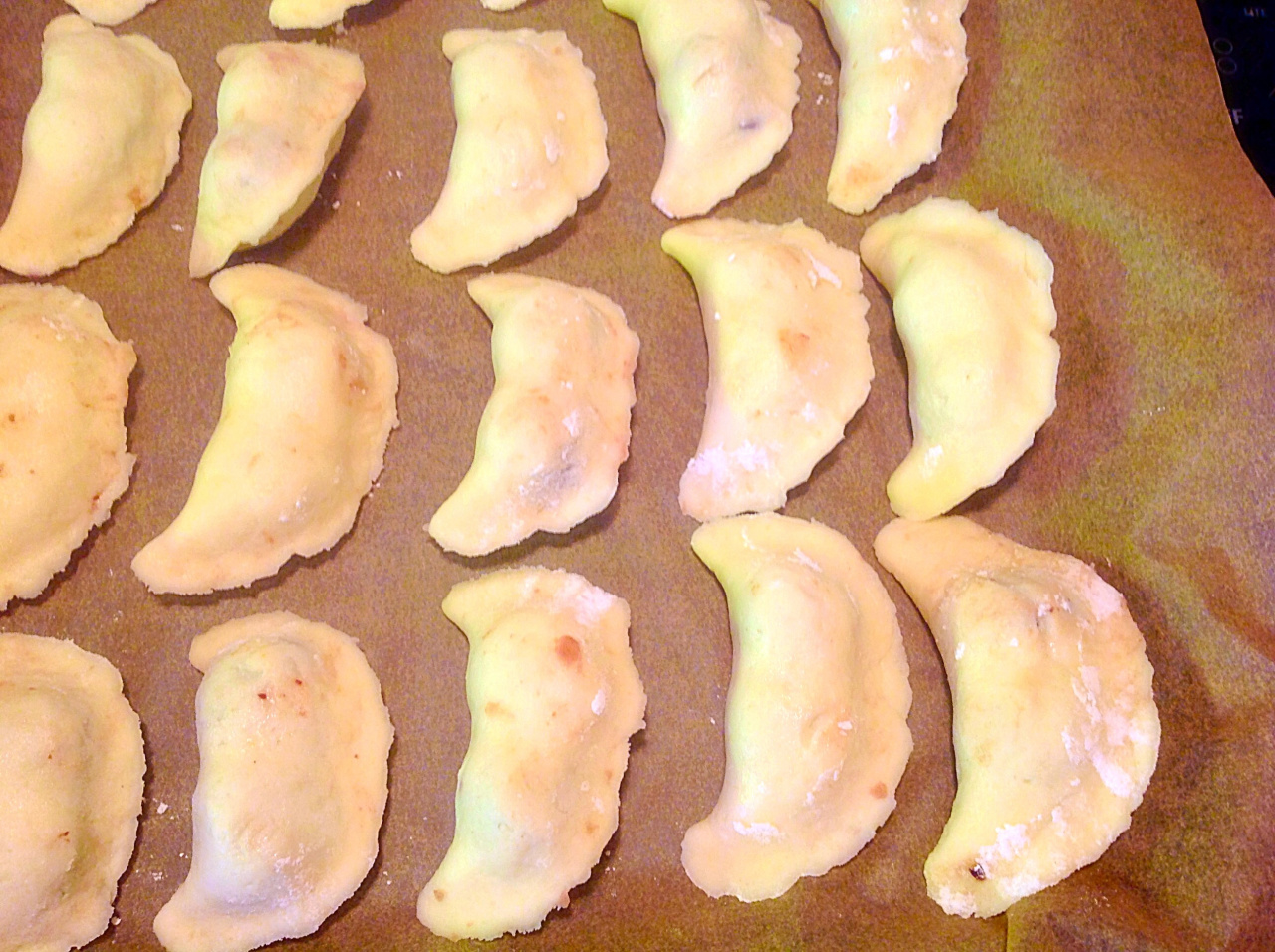 To boil them, bring a pot of very lightly salted water to a boil, add a couple of oil drops to prevent sticking. Carefully place each varenik into a boiling water, wait till they rise to the top and then boil for another 3-5 minutes (depending on size). Remove each carefully again and drain all the water. Drizzle with melted butter, crushed mint and powdered sugar, serve plain or with fruit preserves, I used my homemade cherry-raspberry preserves.
This is a perfect summer breakfast or lunch meal!