I have not done a restaurant review in a very long while. Not that I haven't been to any good places over the past couple of years. Actually, quite contrary, last year was full of visits to many excellent restaurants, with a wonderful companion, who graciously agreed to accompany me on these adventures, so the wine was flowing, and conversations going – I was too busy eating and chatting, and enjoying the company. Thus no pictures were taken during meals, and no reviews made it into posts.
I'm now trying to be mindful of some good places I visit, and more eating adventures are scheduled in the future too. Some of the restaurants I visit have a dedicated gluten free menu, some other ones indicate gluten free items or the ones that can be modified, but more and more places are now being mindful of serving safe dishes to their gluten free customers, I will try to visit and post about different restaurants from each category. And, if you're in NYC, and want to join me, send an email through the site 🙂
Today's post is from that first, dedicated gluten free menu, category. Actually, everything in this restaurant is gluten free. Isn't it marvelous, you don't have to worry (and bother the waiters with your questions)! And, there's something else that's wonderful – French fries! Let me tell you why French fries are a big deal in a gluten free community – very few places serve them safe from gluten. Why? Because even though French fries are naturally gluten free (unless they are coated in flour), they are usually fried in the same fryer where other, usually breaded items, are fried. So, to be safe, fries need to be cooked in a dedicated gluten free fryer, and most restaurants just can't be bothered to do that.
But, meet Burlap Sack Potato Eatery (507 3rd Avenue in Murray Hill) www.burlapsacknyc.com
Everything there is fresh, natural, non-GMO and gluten free. And, potato is a star in every dish! Think Chipotle but with a potato base (and better quality). You choose your base, like fries, tater tots, baked or sweet potato, add a protein, cheese, veggies and sauce. They do have rice too (but why would you even want it)?! Here are the choices on the menu.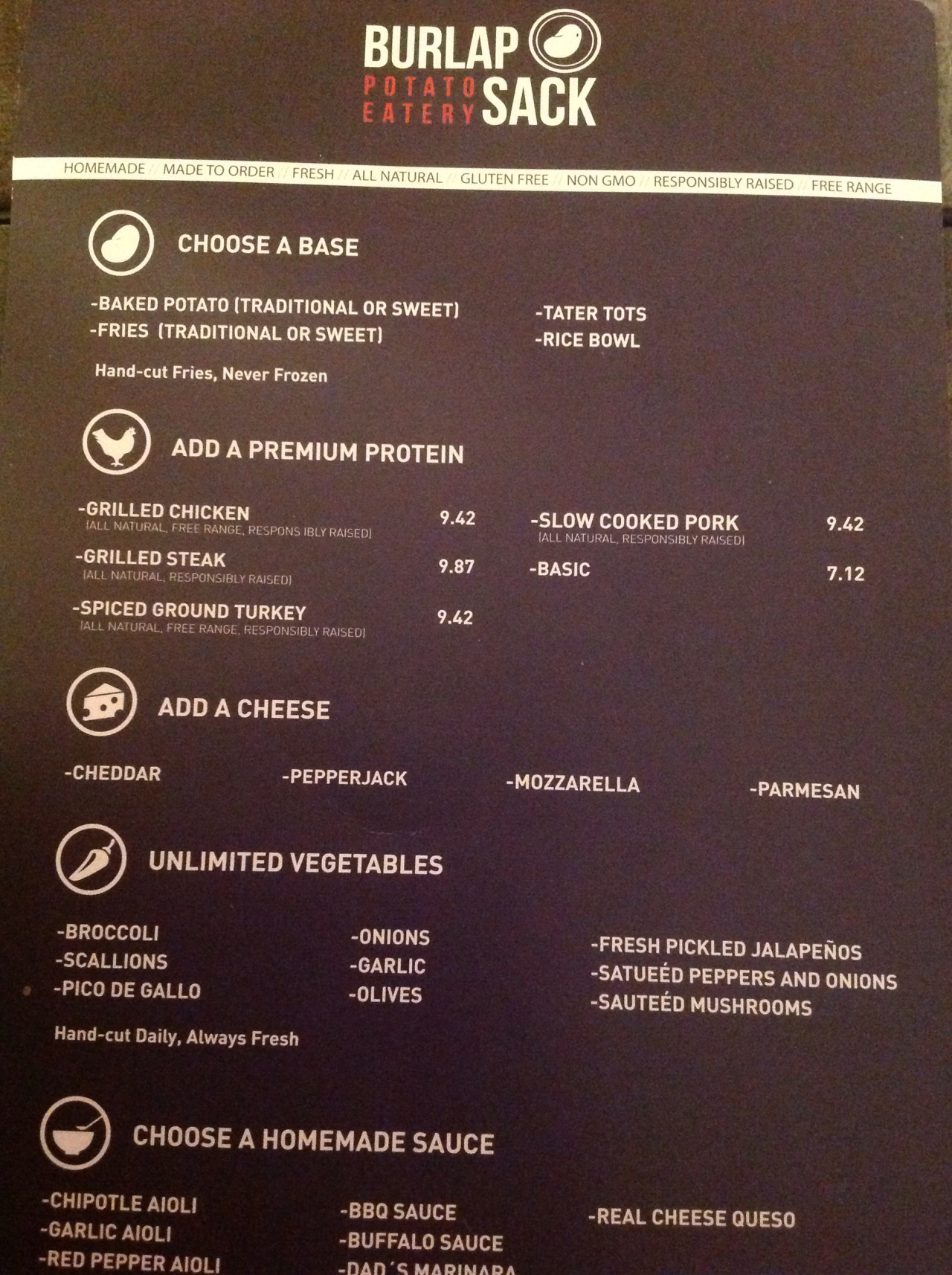 The place has been opened for just a few months but is already very popular, especially with a young crowd. The restaurant is small (and many people do take the food out), but you have a choice of a counter seating or a few small tables to enjoy your food (and, trust me, you will)!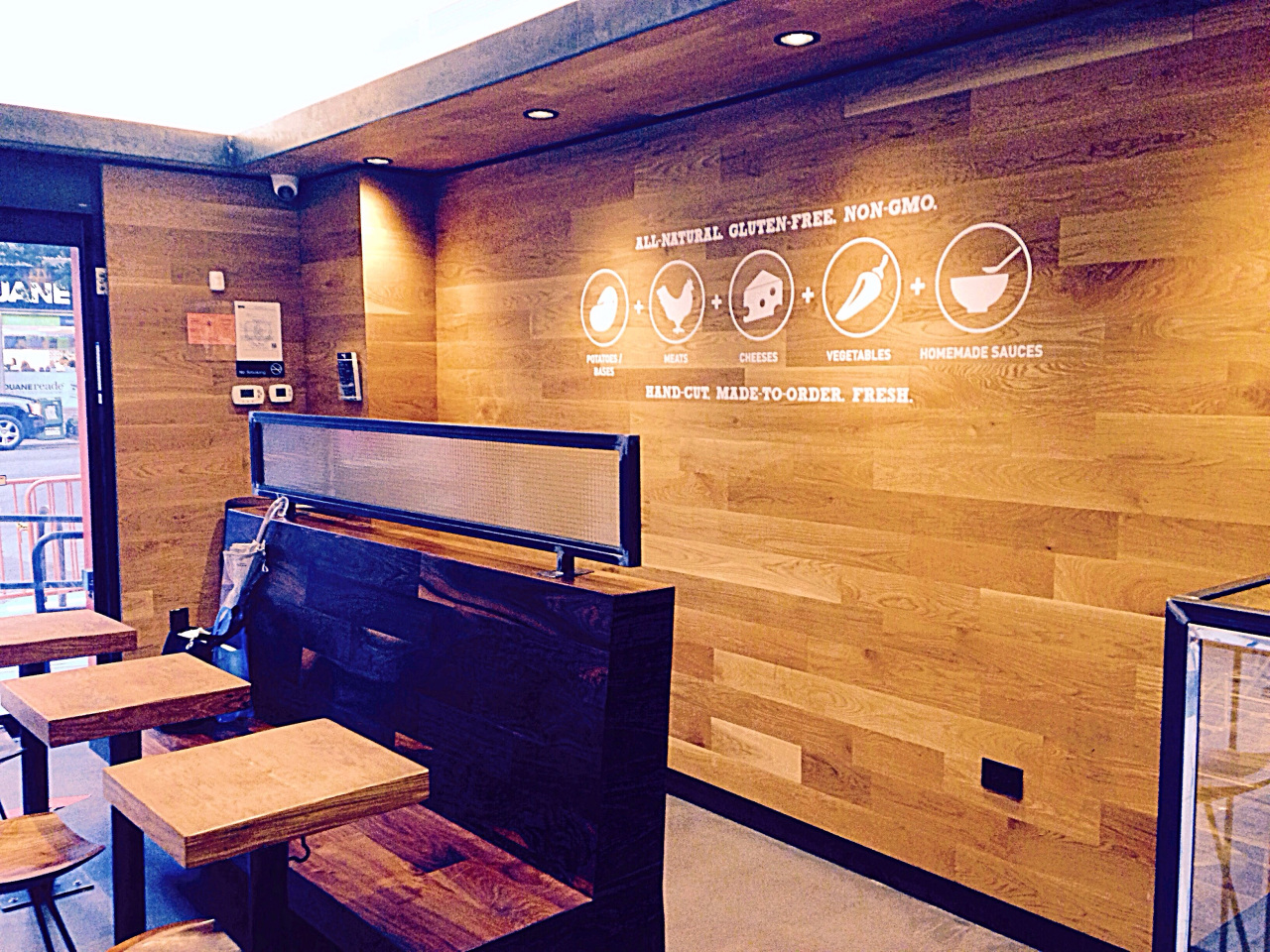 Here is Miguel Franco, a proud owner, who was serving us that day.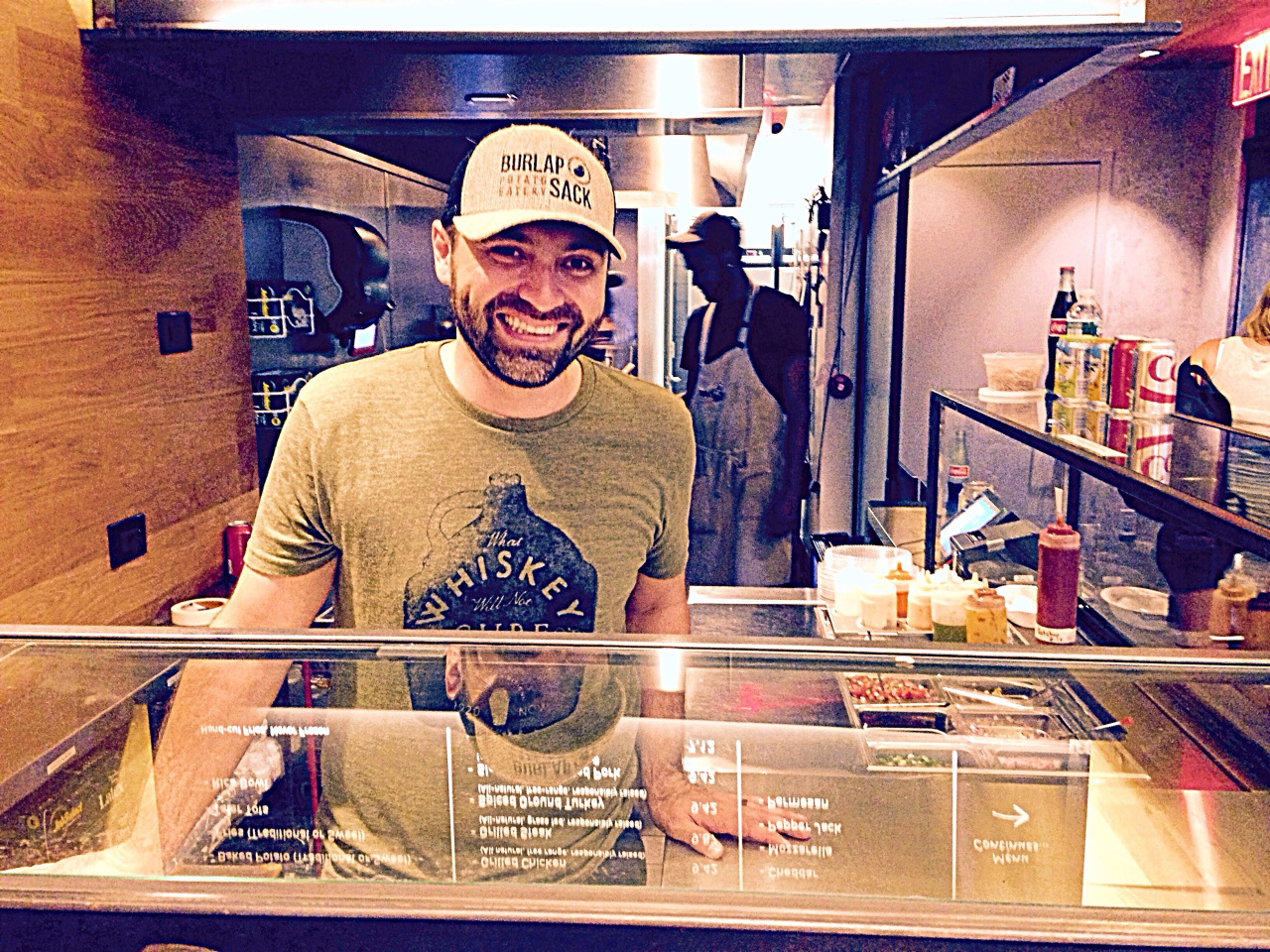 And here is his creation – fries with shredded pork, sautéed peppers, onions and mushrooms, scallions, pico de gallo, topped with BBQ sauce (I skipped the cheese).
Yep, I know, delicious! For about $10, you get a big bowl of food, so come hungry!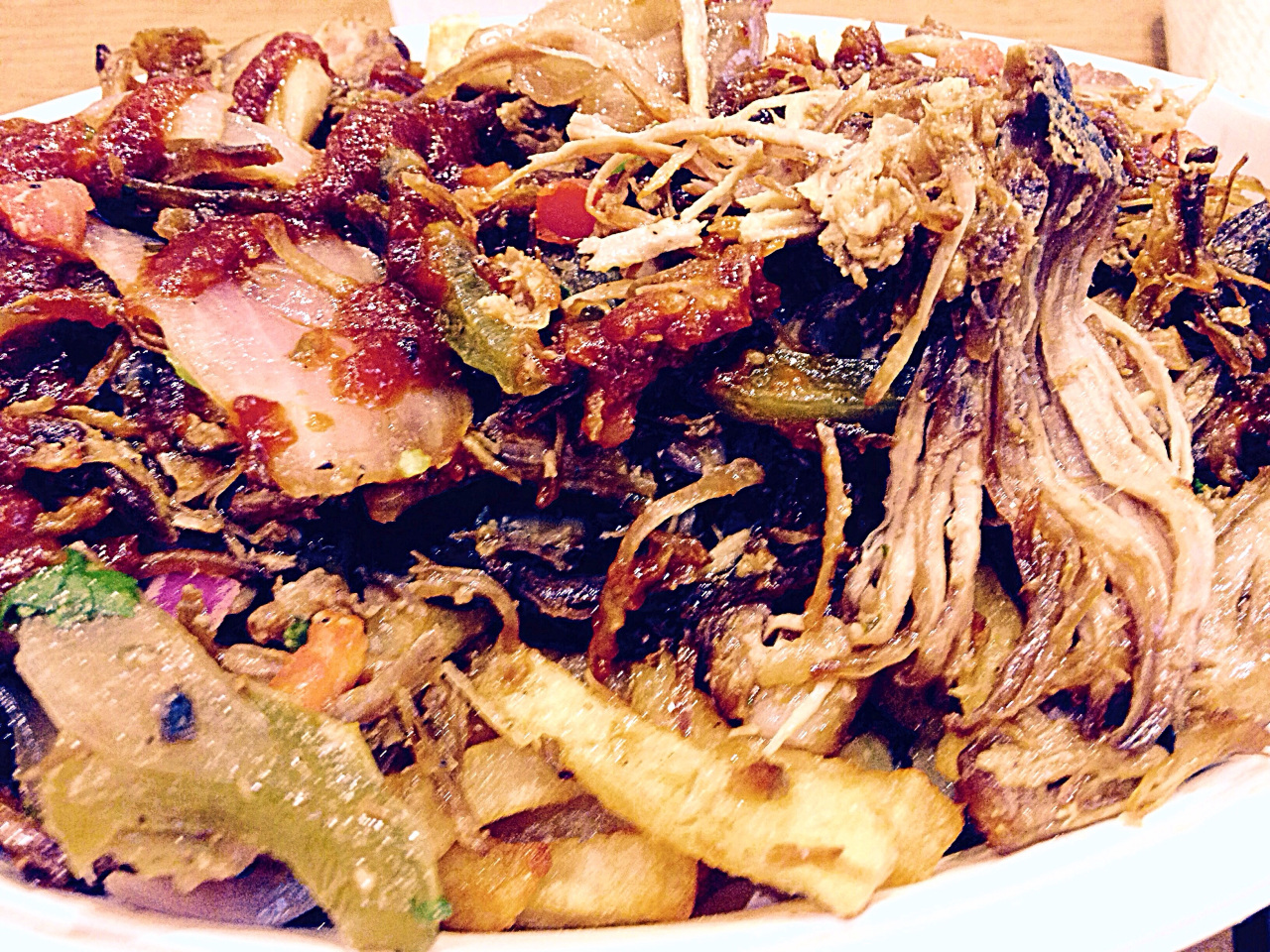 In the past few weeks, I've been there 3 times 🙂 And, now looking at these pictures, I'm getting hungry for some potatoes again. So, who's going with me to the Burlap Sack?