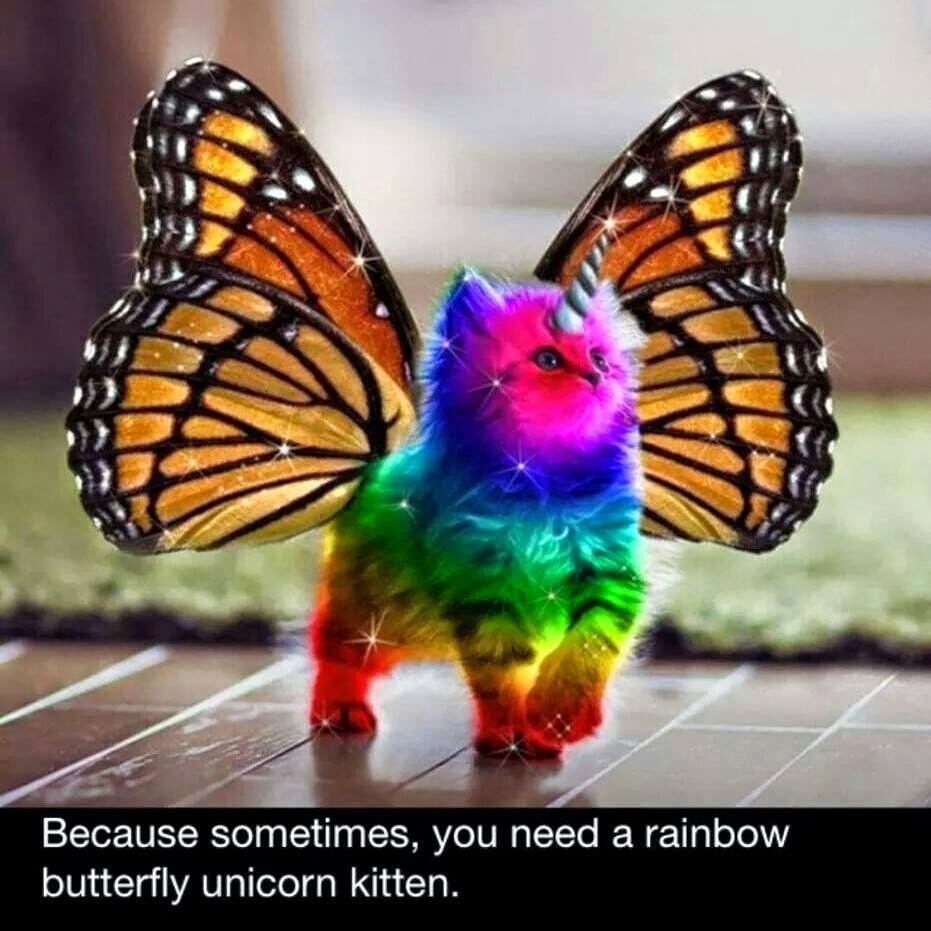 Friday was all about rainbows, butterflies and fluffy kittens 🙂 It felt good for a change!
I'm so happy for all my gay friends who can now marry and be with who they love anywhere in the US! The right to marry is definitely a fundamental one, but it goes deeper, down to the essence of who you truly are and being free in expressing it. Gay, straight, bi or "searching", may your heart lead you in finding true love and know that no matter who that person is, your union will never be outlawed.
There's a story on Facebook that I've been silently stalking – a young gay couple are about to have a baby, a girl, and their female friend graciously agreed to be an egg donor and carry their future daughter. Any time I want some "butterfly unicorn kitten" moment, I grab a box of Kleenex and go read that future dad's posts, he talks with such an awe, love and admiration about their baby and their young married life, that my mid-life "I've seen sh*t, blood and gory" self doesn't mind putting rose-colored glasses for a minute and enjoy that moment of pure bliss, hope, and, yes, that "love is all you need" half-delusional yet oh so true conclusion!
What's Cooking This Week
This feel good weekend definitely dictated today's recipe. It's all-American, homemade and summery. With its rich berry taste and soft buttery goodness, pop tarts are everybody's childhood favorite breakfast. I did an extra step and made my own berry jam, but really, it only takes another 15 minutes but greatly improves the flavor. And out came my rainbow butterflies sprinkles 🙂 To all my rainbow and butterflies and unicorn friends, enjoy, it's your day now!
Homemade Berry Pop Tarts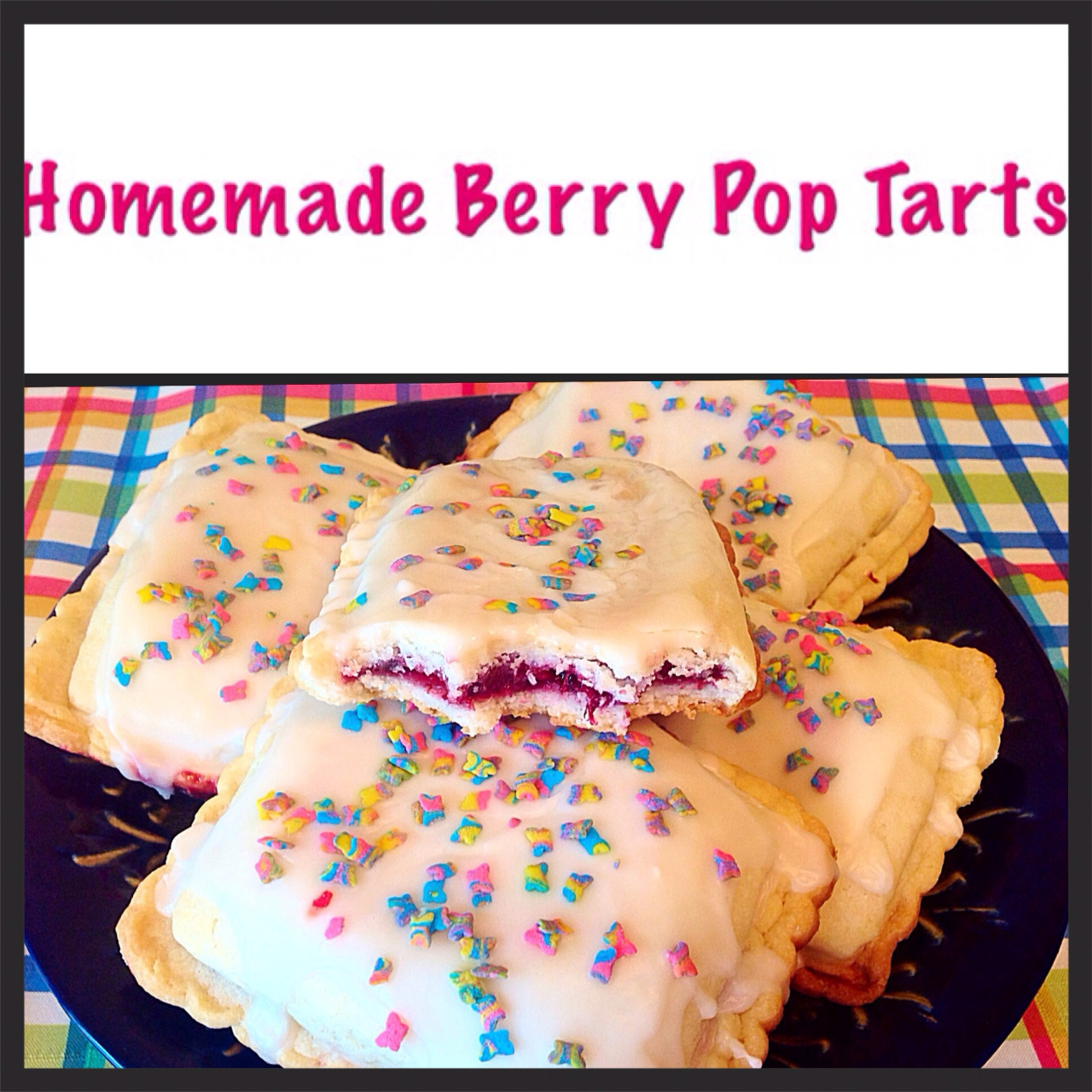 Makes 6 large or 8-10 standard size pop tarts:
2 1/2 cups of flour (I used Cup4Cup gluten free mix)
1 stick of butter, melted
1/2 milk, room temperature (I used unsweetened almond milk)
1/3 cup of sugar
1 tsp of vanilla
1/4 tsp of salt
Berry jam:
1 cup each strawberries and blackberries
1/4 cup of sugar
1/2 Tbsp of lemon juice
1 Tbsp cornstarch diluted in 1 Tbsp of water
Glaze:
1 cup of powdered sugar
2 Tbsps of milk
sprinkles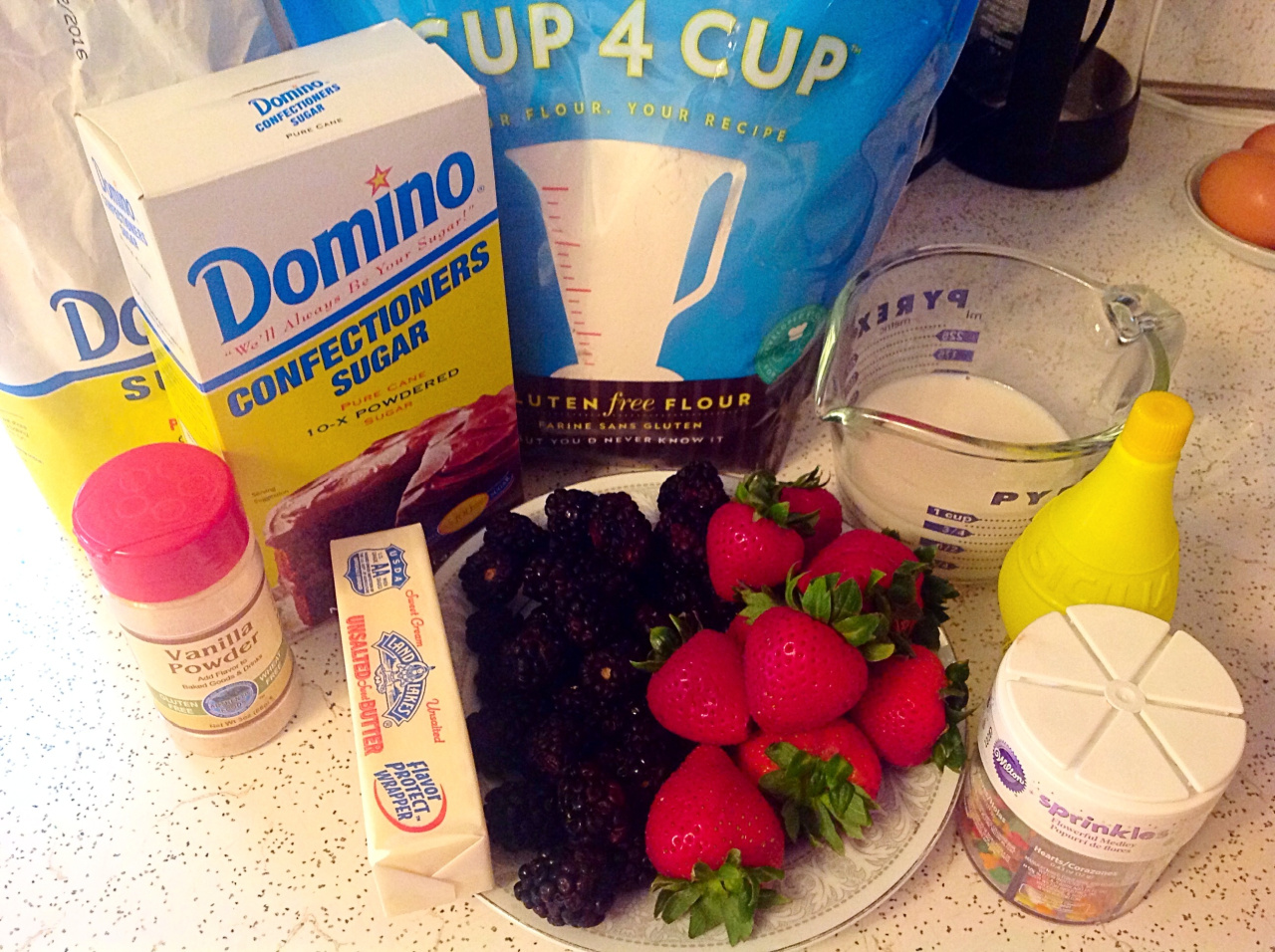 In a saucepan, combine berries, sugar and lemon juice, cook uncovered on a low flame until berries are soft, stirring often. Add diluted cornstarch and whisk in to thicken jam. Set aside to cool off completely.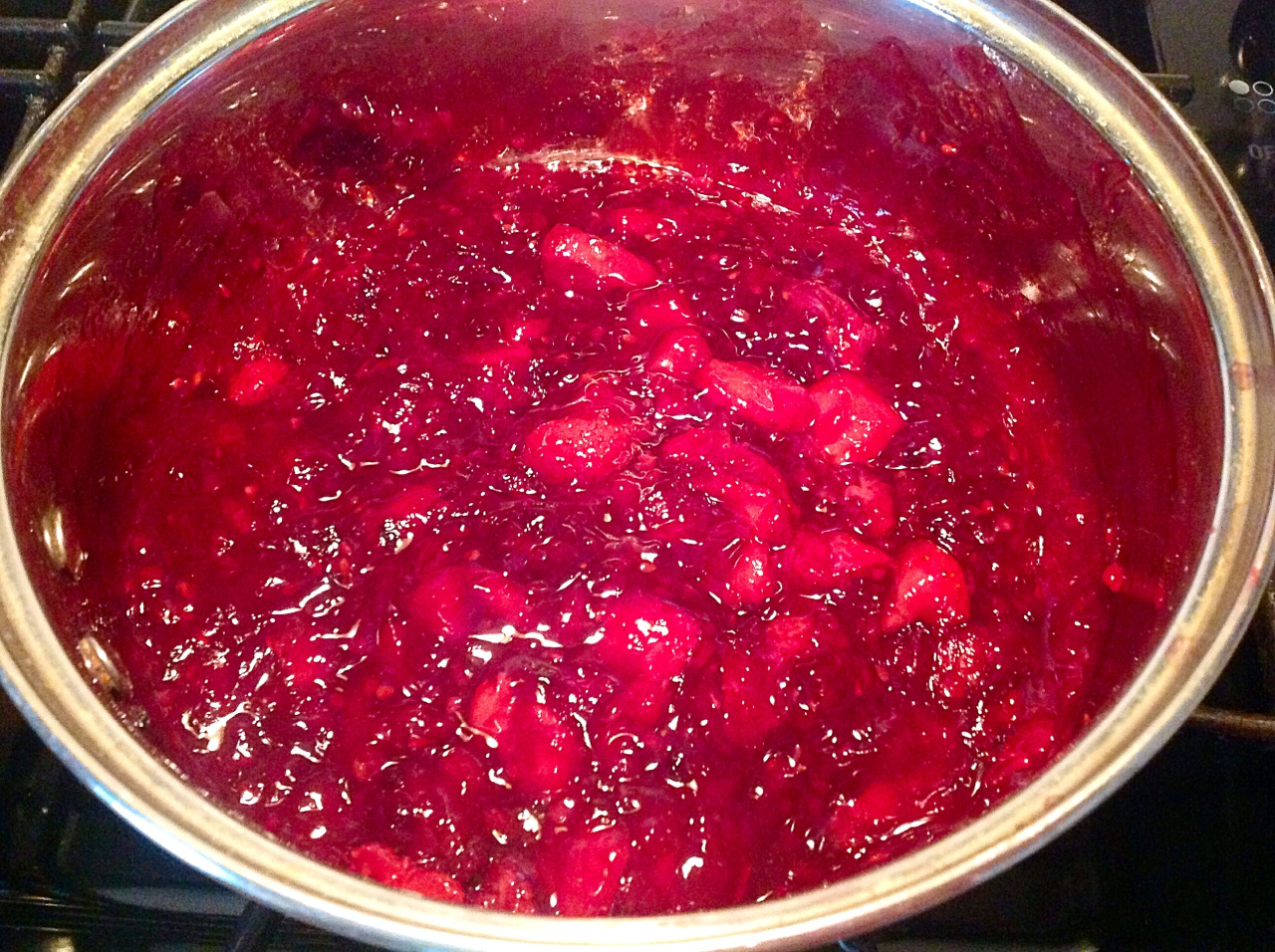 In a bowl, combine flour, sugar, salt, vanilla powder, then mix in melted butter and milk, combine well. The dough will be a bit sticky but will hold together well. Turn it on a lightly floured surface and kneed till it's soft.
Roll it out to the desired thickness, I prefer the tarts to be kind of medium thick, you can make them thinner (and get more tarts out of the dough too). Cut out even number of tart sides, I used an oversized tart cutter so I only got 6 tarts, but they were really big and enough for a good-size breakfast. You can use a smaller tart cutter or just plain rectangles and seal the edges with a fork. Place about 1-1 1/2 Tbsp of jam in the middle, cover with another tart cut-out and press with the cutter or seal the edges.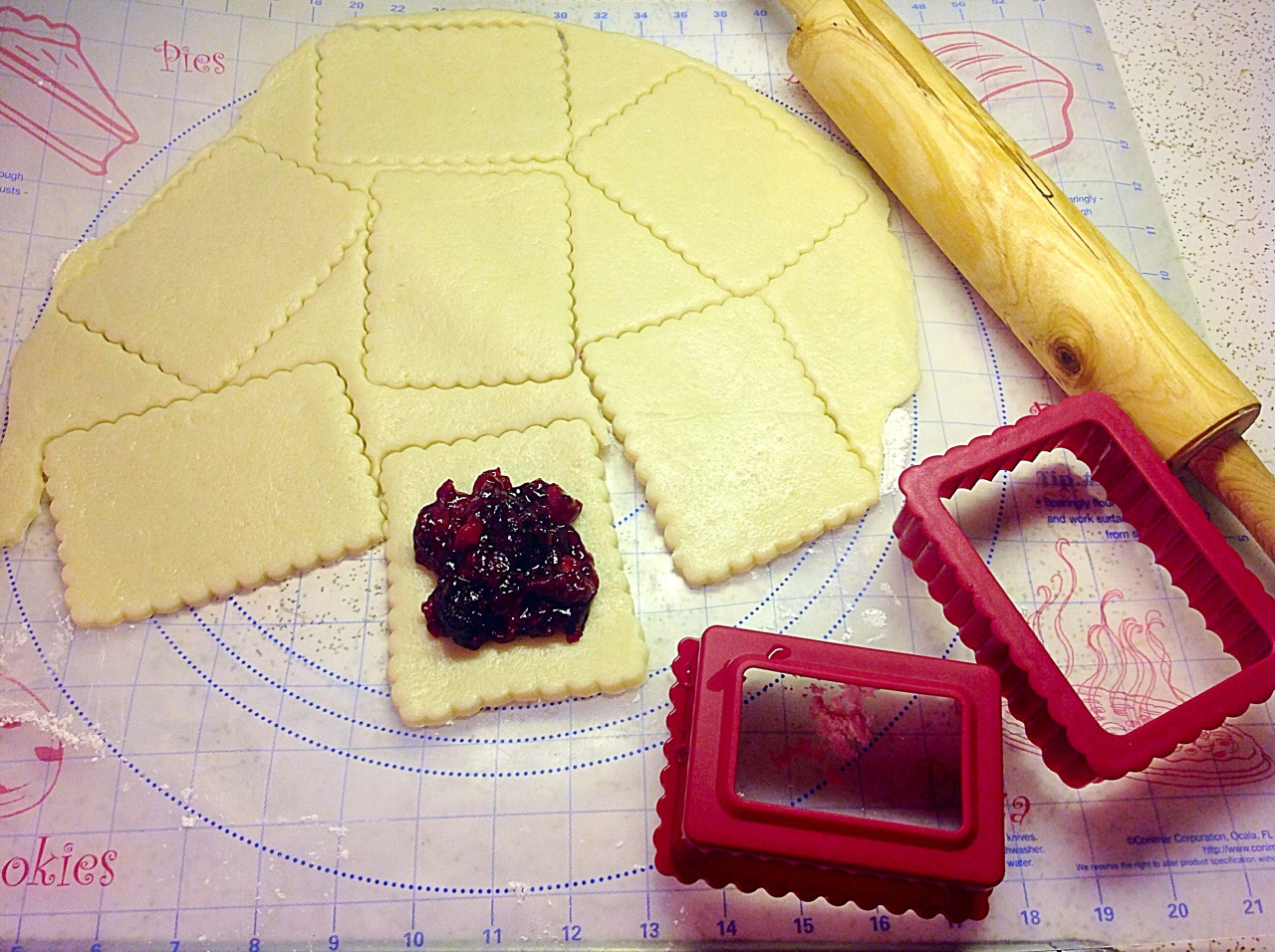 Place the tarts on a sheet lined with parchment paper.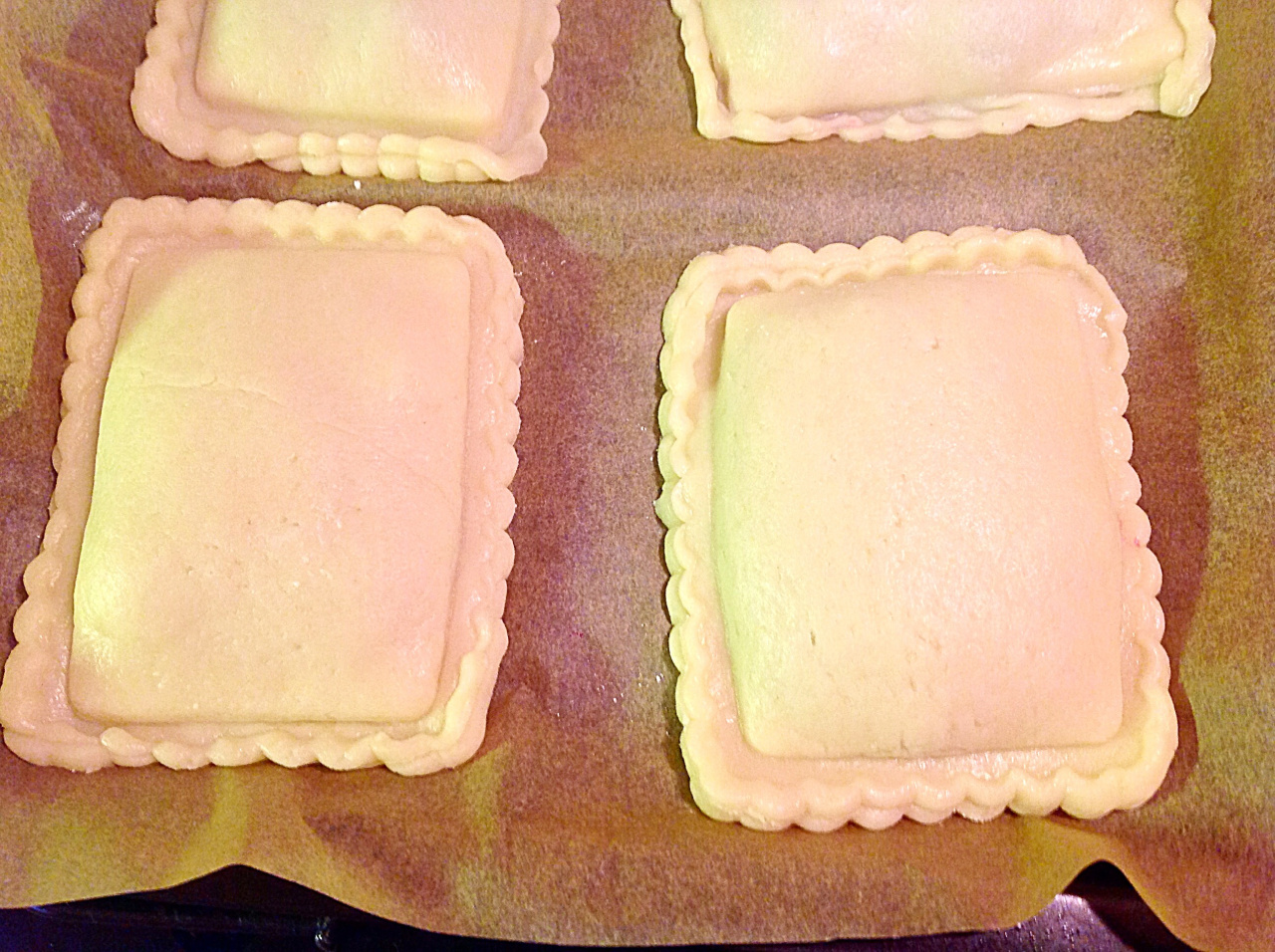 Bake in a pre-heated oven at 350F degrees for about 15-20 minutes, size depending, flip the tarts mid-baking (I was a bit over-zealous with filling them with jam 🙂 so some leaked around the edges, it didn't spoil the taste or the actual presentation though).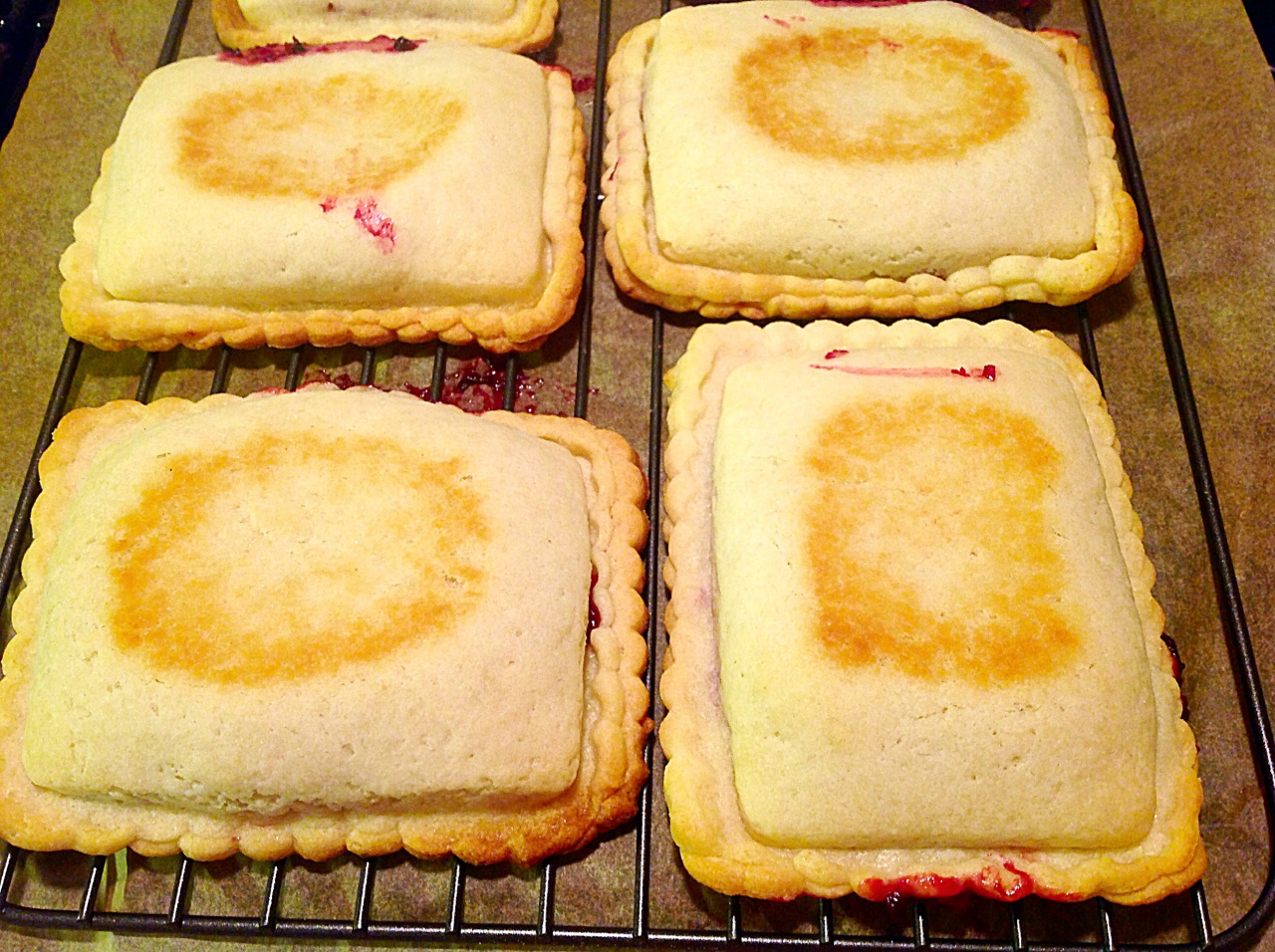 Cool completely before applying the glaze. Combine powdered sugar and milk and spread two coats on top waiting in-between each layer to harden the glaze. Decorate with sprinkles. Rainbow butterflies work well in this case 🙂
Sugar berry goodness is all ready for you to enjoy!