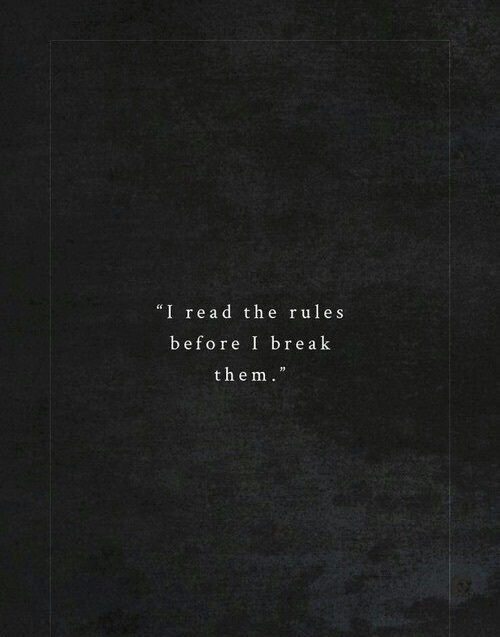 This should've been stapled to my kid's birth certificate when they released him from the hospital. At least I'd have had some warning what's to come 🙂
The early morning post today went out at 2:27 am, which is exactly when he was born. That was 18 years ago. Where, oh where has my baby gone?! In a land where only dreams and memories exist! My arms are still heavy from his baby weight, the air is still full of powder smell and his childhood laughter. I look at him now and wonder how the time managed to fly without my agreement to pass so quickly.
His whole life is just unfolding, like a blink, high school is over, and he's just made his first major decision of a college pick. I'm not ready to let him go, he's not fully ready to take that first step away either, we are both scared, but we both need to proceed. There are still some months left before he's gone, I'll be counting days wishing they'd stretch forever.
His birthday always comes right before or on Mother's Day, the best gift I've ever given to myself.
Happy Mother's Day to all mothers!
What's Cooking On This Birthday
We both played hooky from school and work today and slept in (I was contemplating to wake him up at 2:27 am, the time he was born at, to get back at him for not letting me sleep that night 🙂  ). The kid was greeted with a great breakfast this morning – a pure delight of some sinful and decadent things all wrapped together, a perfect birthday morning meal. You should've seen his face!
And earlier in a month, he asked me for his birthday cake, the same one he asked for last year, Black Forest. What the kid asks, the kid gets 🙂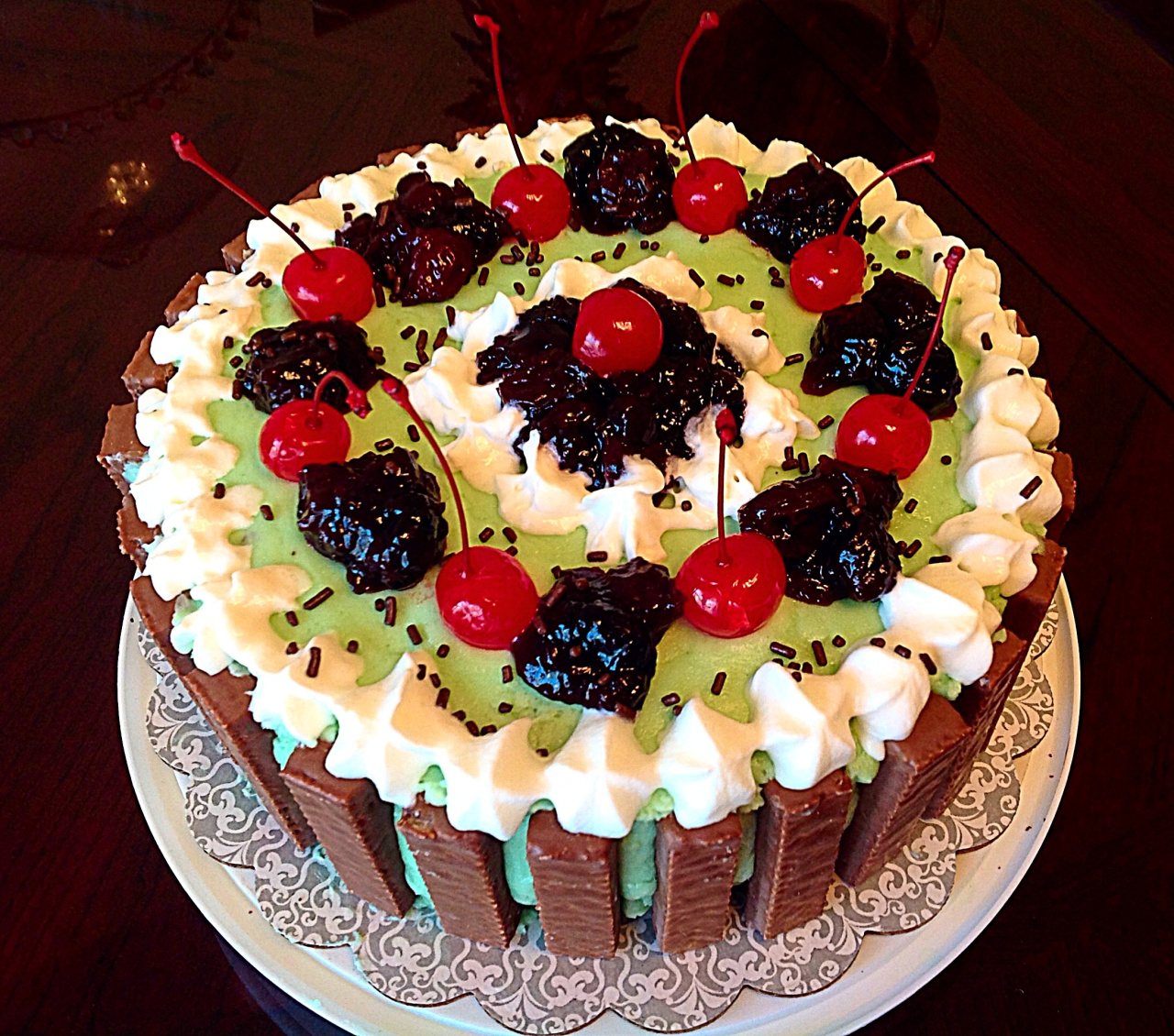 Hope you try making his birthday breakfast too, I'm not sure what rules it breaks, but it's definitely a diet buster, but, oh so worth it!
Bacon Cinnamon Donuts with Maple Glaze and Pecans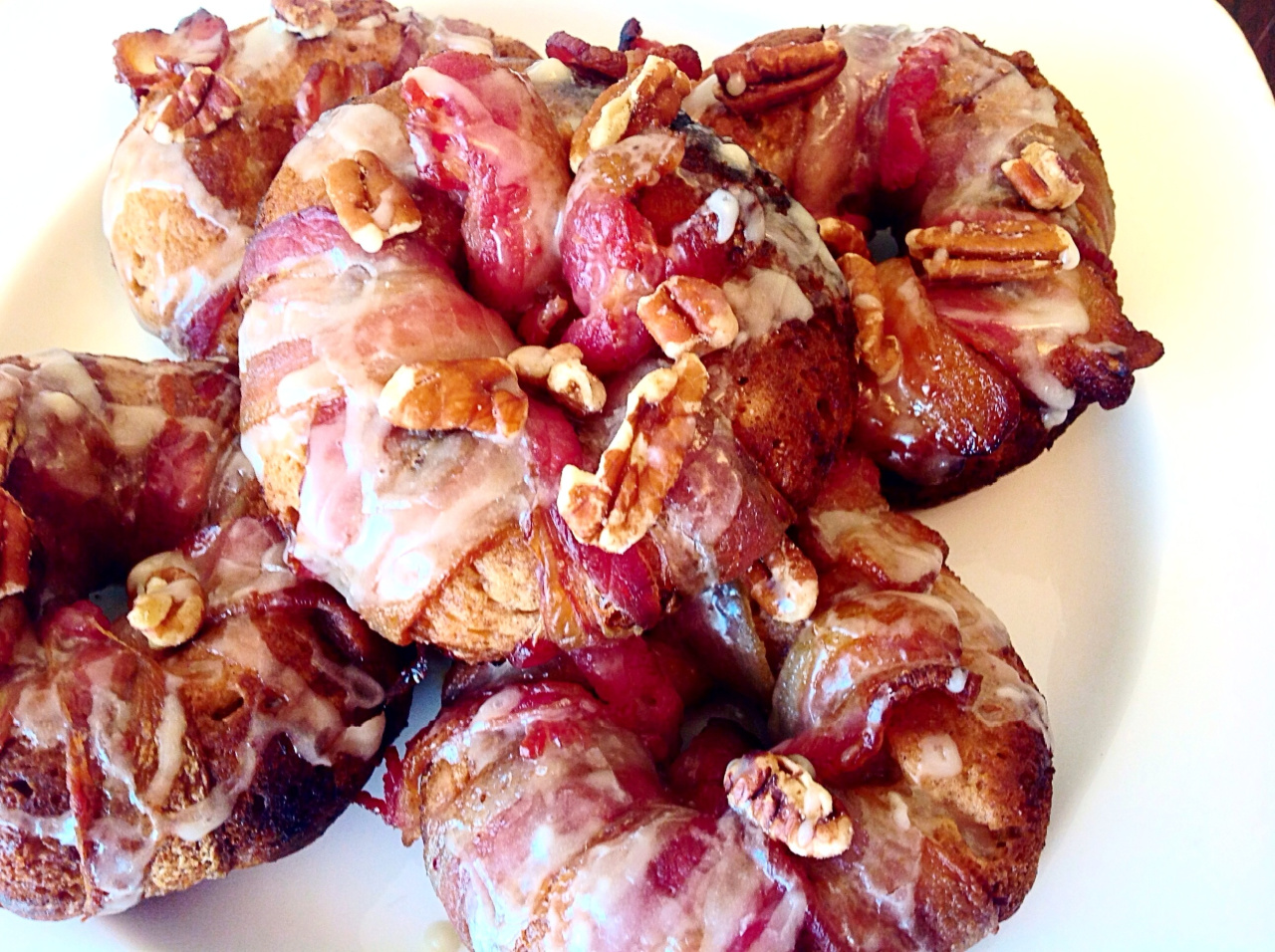 Makes 6 donuts:
3/4 cup of flour (I used Domata gluten free mix)
1 egg
1/3 cup of milk (I used almond milk)
1 Tbsp of butter, melted
1 1/2 tsps of vinegar
2 Tbsps of corn starch
2 tsps of cinnamon
1/3 cup of sugar
1/2 tsp of salt
1 tsp of baking powder
Toppings:
1 package of bacon (12 slices)
1/2 cup of powdered sugar
1 Tbsp of maple syrup
1 tsp of milk
pecans for garnish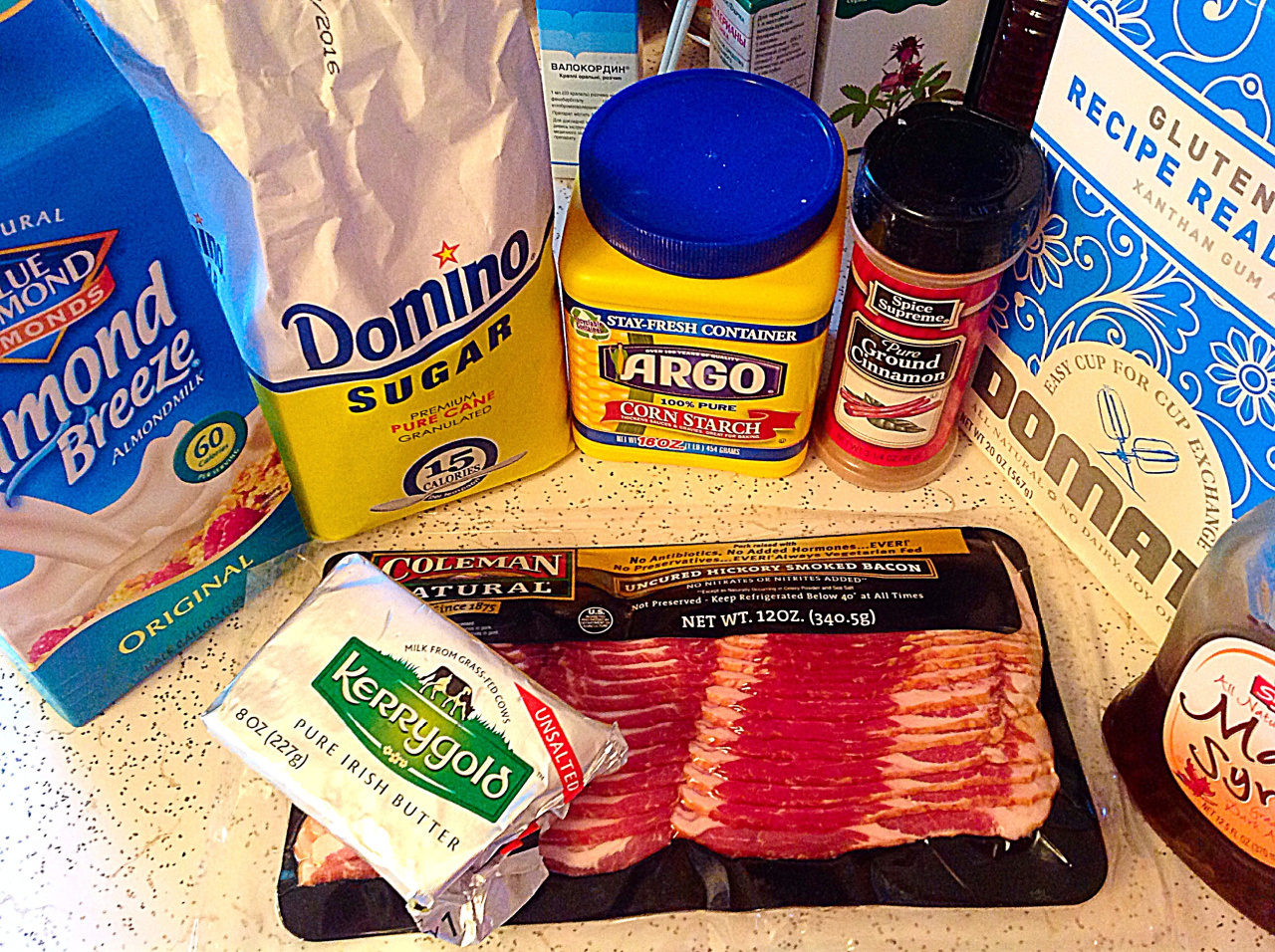 Pre-heat the oven to 425F degrees. The donut recipe is actually very simple, just combine separately all the dry and then all the wet ingredients. Gradually stir in the dry mix into the wet one, combine well. Grease the donut pan and fill in with dough.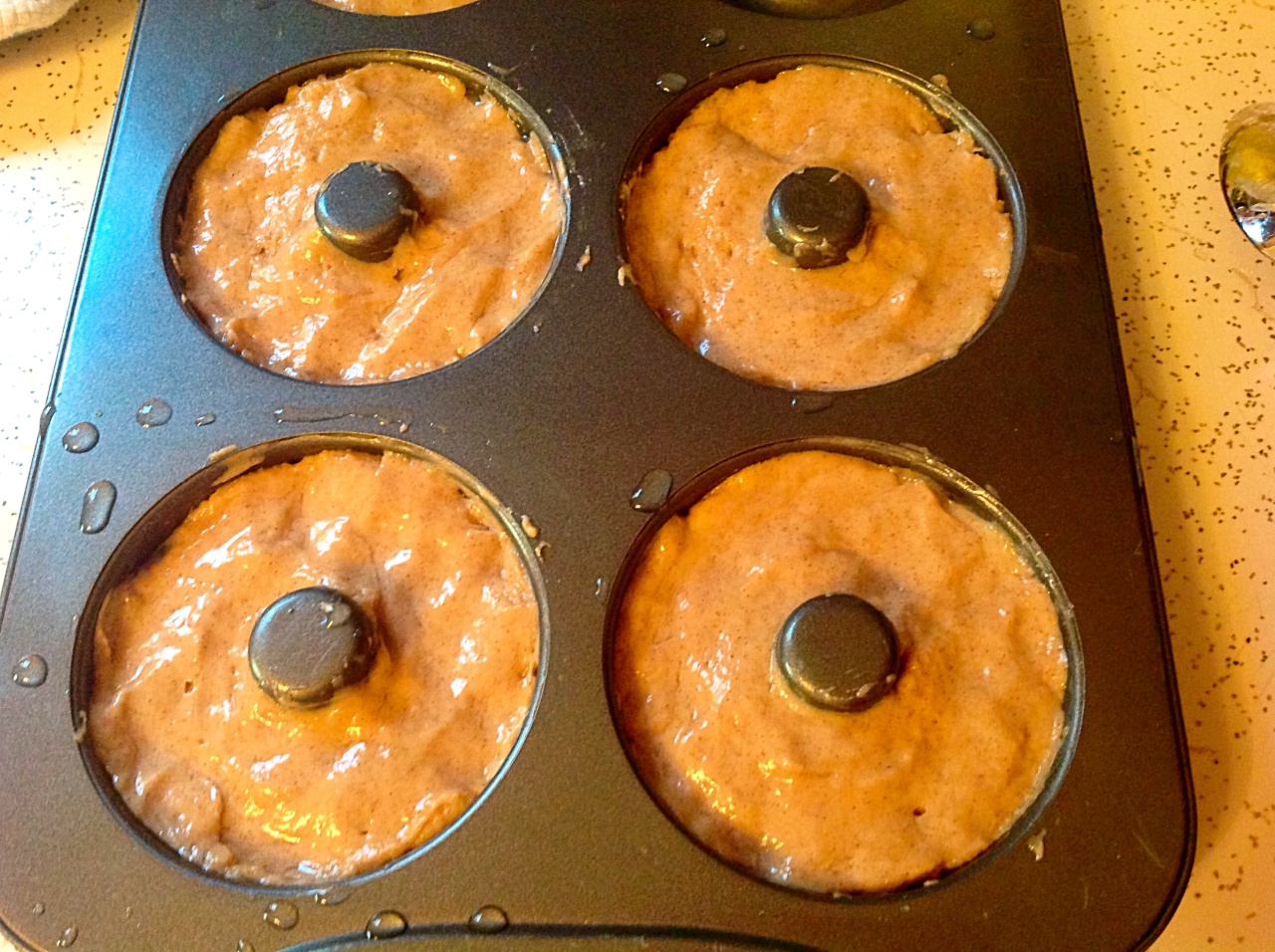 Bake for 7-8 minutes, cool donuts completely before proceeding with wrapping the bacon, or the donuts will break.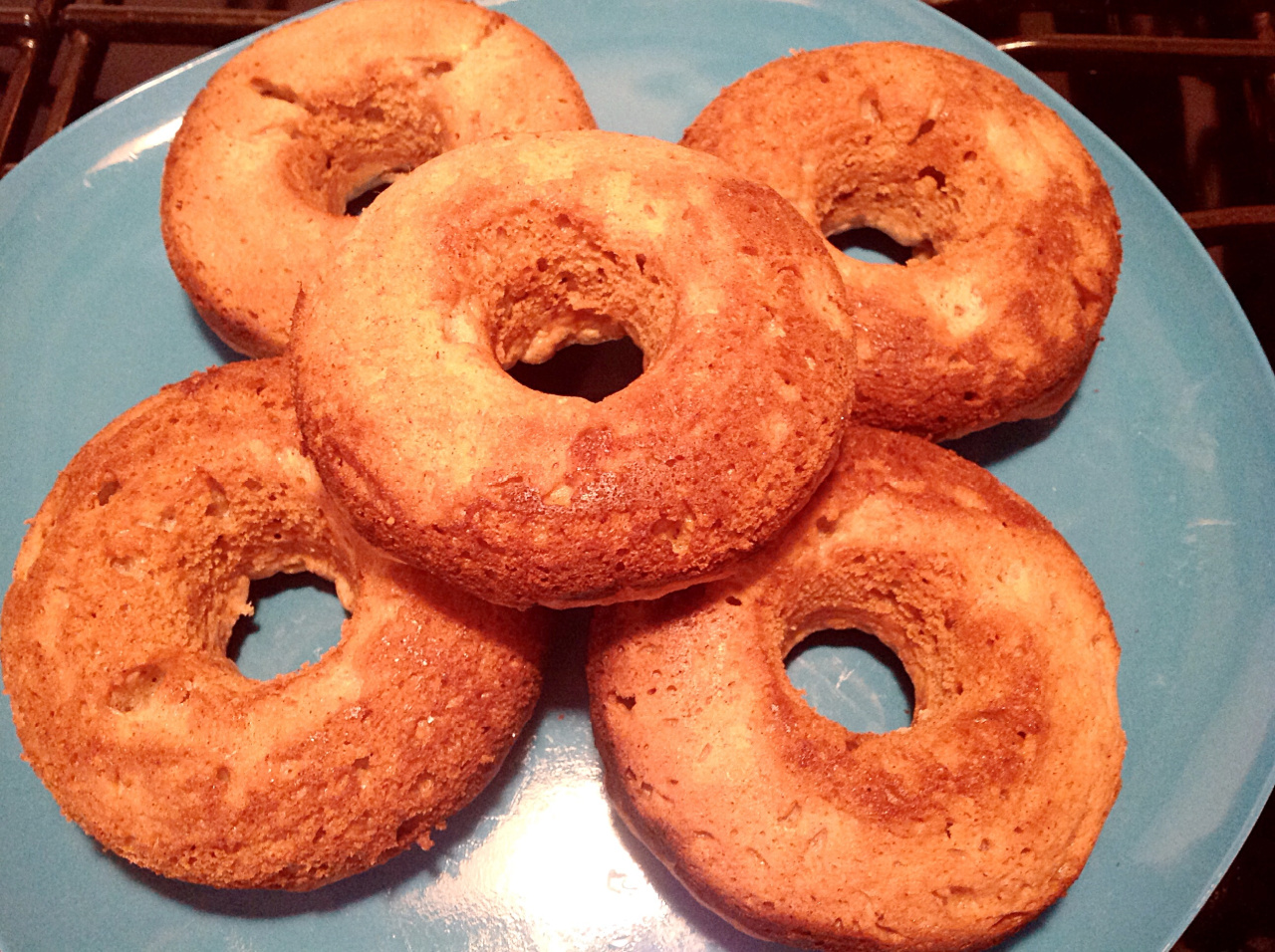 Carefully wrap the bacon around each donut, use 2 slices per donut. Wrap tightly or bacon will unfold.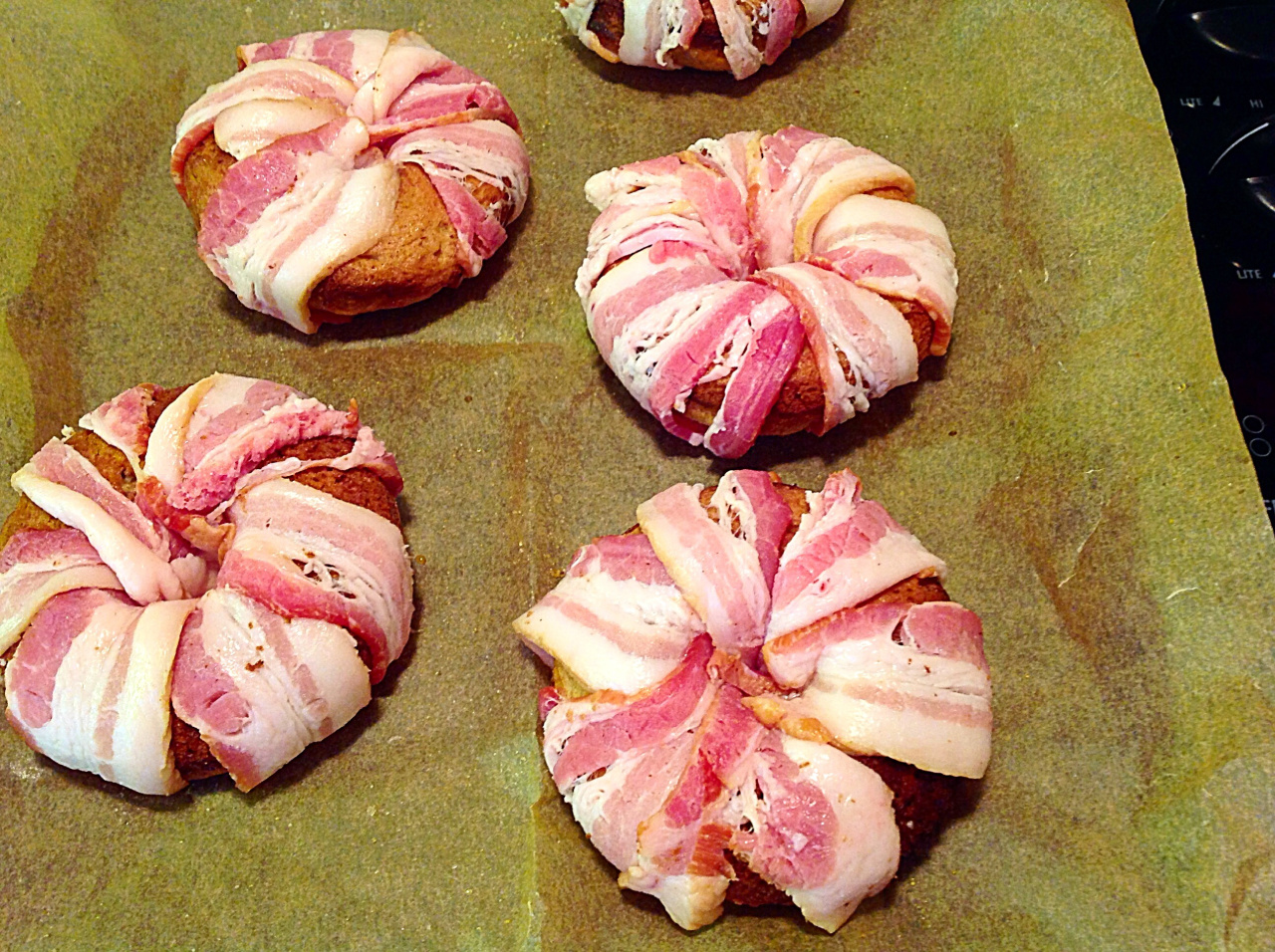 Bake at 350F degrees for 15 minutes or until bacon becomes crispy. Cool just slightly before drizzling with maple glaze. Combine powdered sugar, maple syrup and milk, stir till smooth. Drizzle over warm bacon and top with pecans.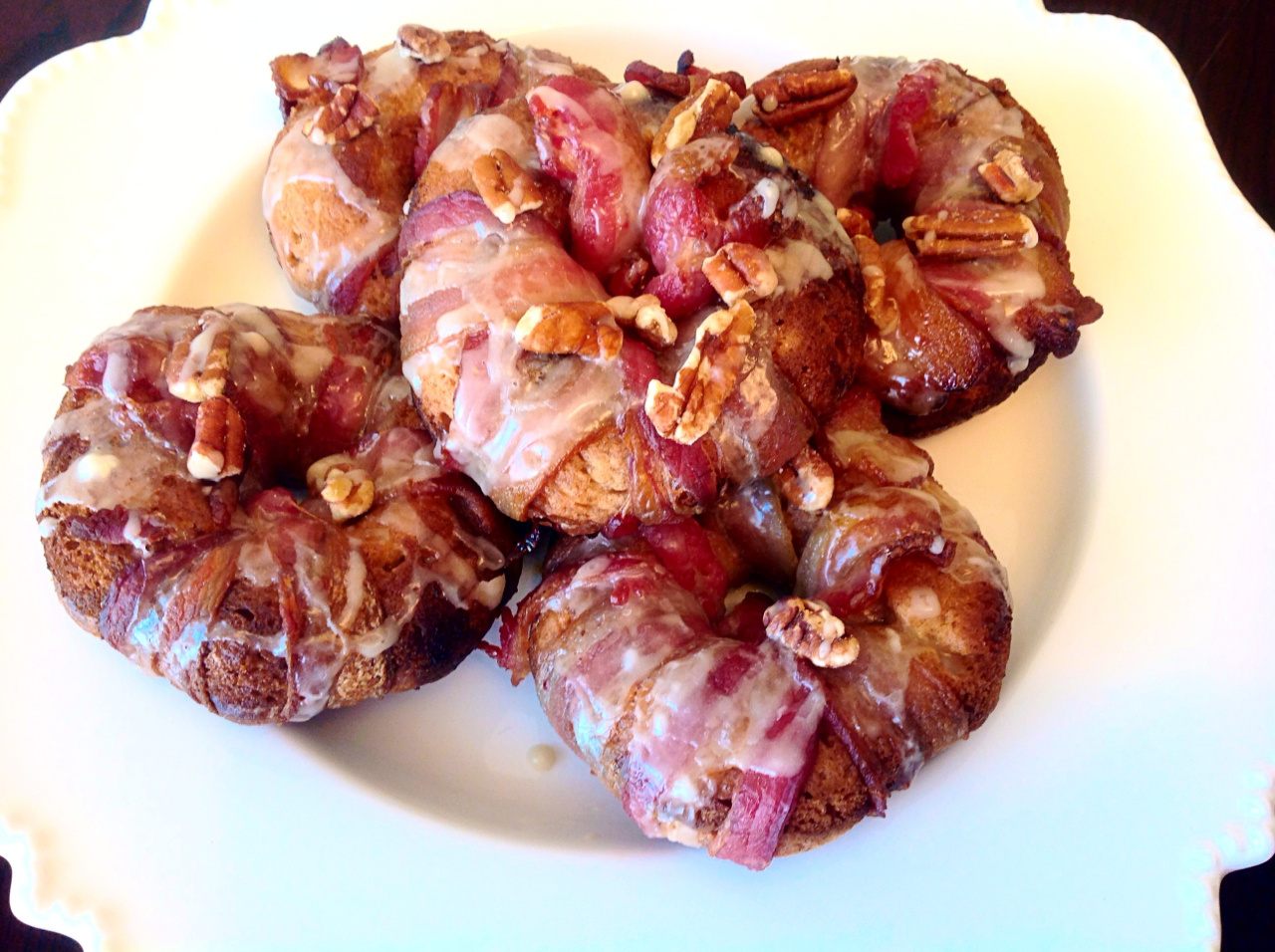 Birthday boy's breakfast is served.