Happy Easter! Happy Passover week! And Orthodox Easter is next Sunday, therefore, it's Orthodox Palm Sunday today too.
I come from mixed family, thus, we literally celebrate everything. Not this year though. One of those rare years when other events overshadowed any celebrations. My stepdad is in a hospital with a pretty bad infection so my mom is there of course rather than hosting a Passover night dinner. And I'm still dealing with a painful and swollen knee and feel exhausted from pain that has me almost bursting into tears every time I'm faced with stairs (and there are plenty just at every subway station alone). So I thought it'd be a good weekend to hide at home and be very low key about everything.
I do know though that kid will still be asking for some dessert, as every weekend, and pouting that there isn't any. Therefore, I'm making a perfect Easter breakfast cake for us to share that also covers all traditions for all celebrations – it's a very "politically correct" cake. It's grain-free and suitable for Passover but also full of sweet citrus flavor and light texture that's great for Easter. But the best part is it's very easy to make and fuss-free.
What's Cooking This Week
Oranges are typically considered winter fruit, but if you read my previous recipe post, you'd know I don't always pay attention to "seasonal rules" – if I want it, I'll make it. Citrus is really that group of fruits that's available year round, so why not use it in a spring recipe too?! This cake is great for breakfast, it's lightly sweet, pairs great with other fruits or yogurt if you decide to have it on a side, keeps well (if any left) and easy to grab and go. It's that perfect morning meal whether on a weekend or a busy workday.
Grain-Free Orange Almond Cake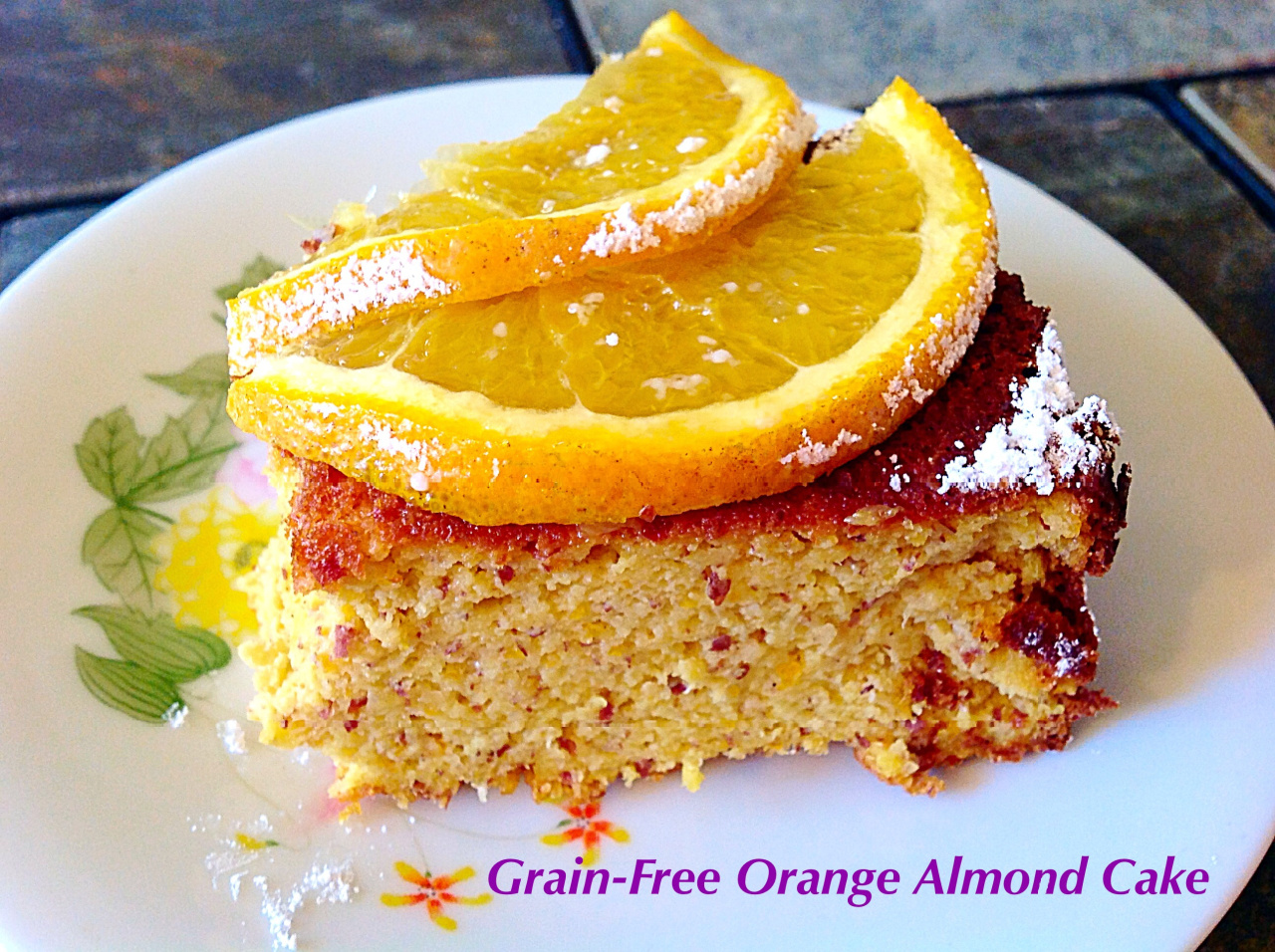 1 cup of almond flour
5 eggs
2 large oranges
1/2 cup of sugar
1 tsp of vanilla
1 tsp of baking powder
1/2 tsp of salt
1 orange for garnish (optional)
powdered sugar for dusting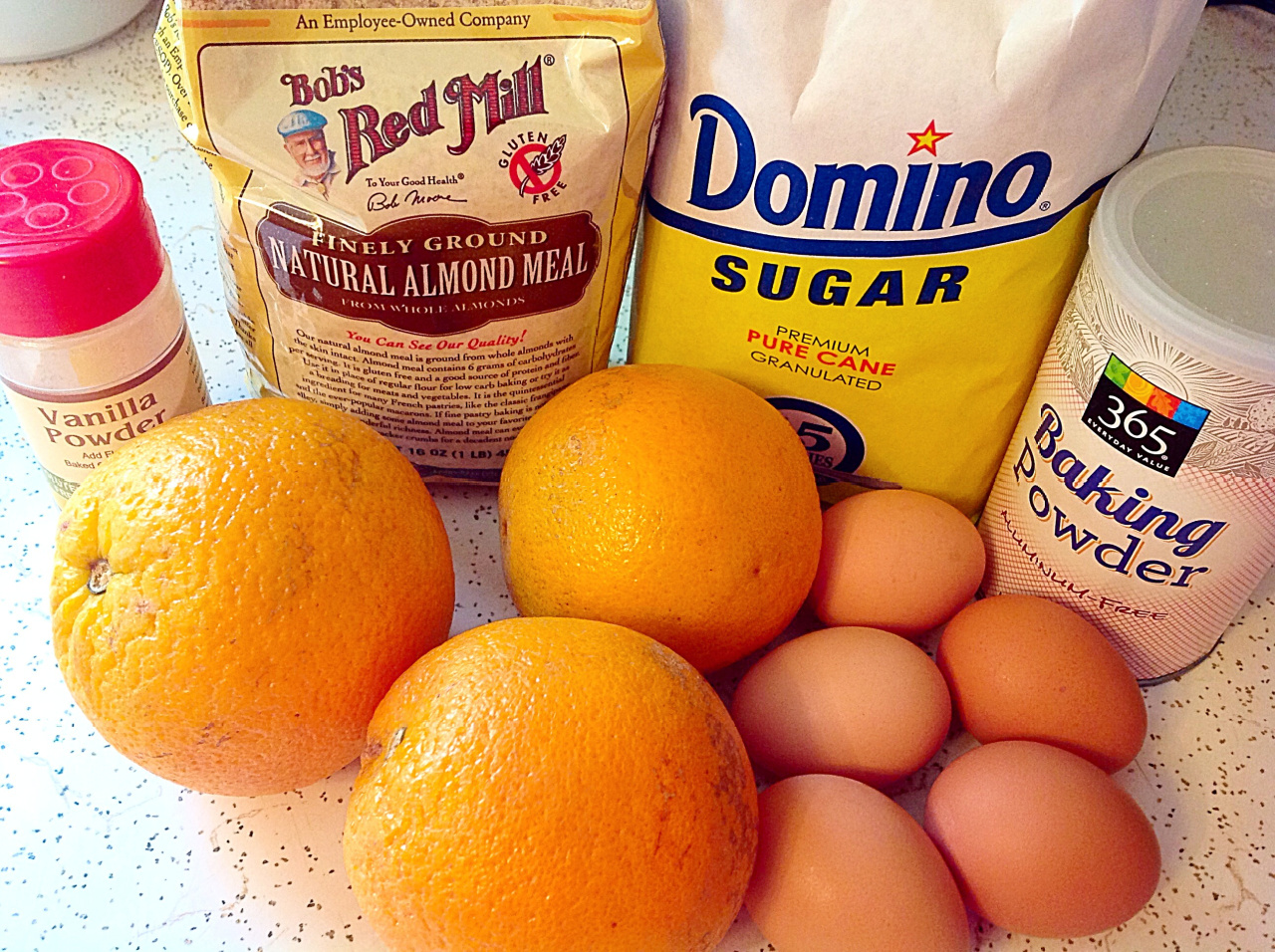 Place 2 oranges into a medium pot, completely covered with water, and boil for an hour or at least till the fruit is soft. Take out of the water, cool and cut into slices.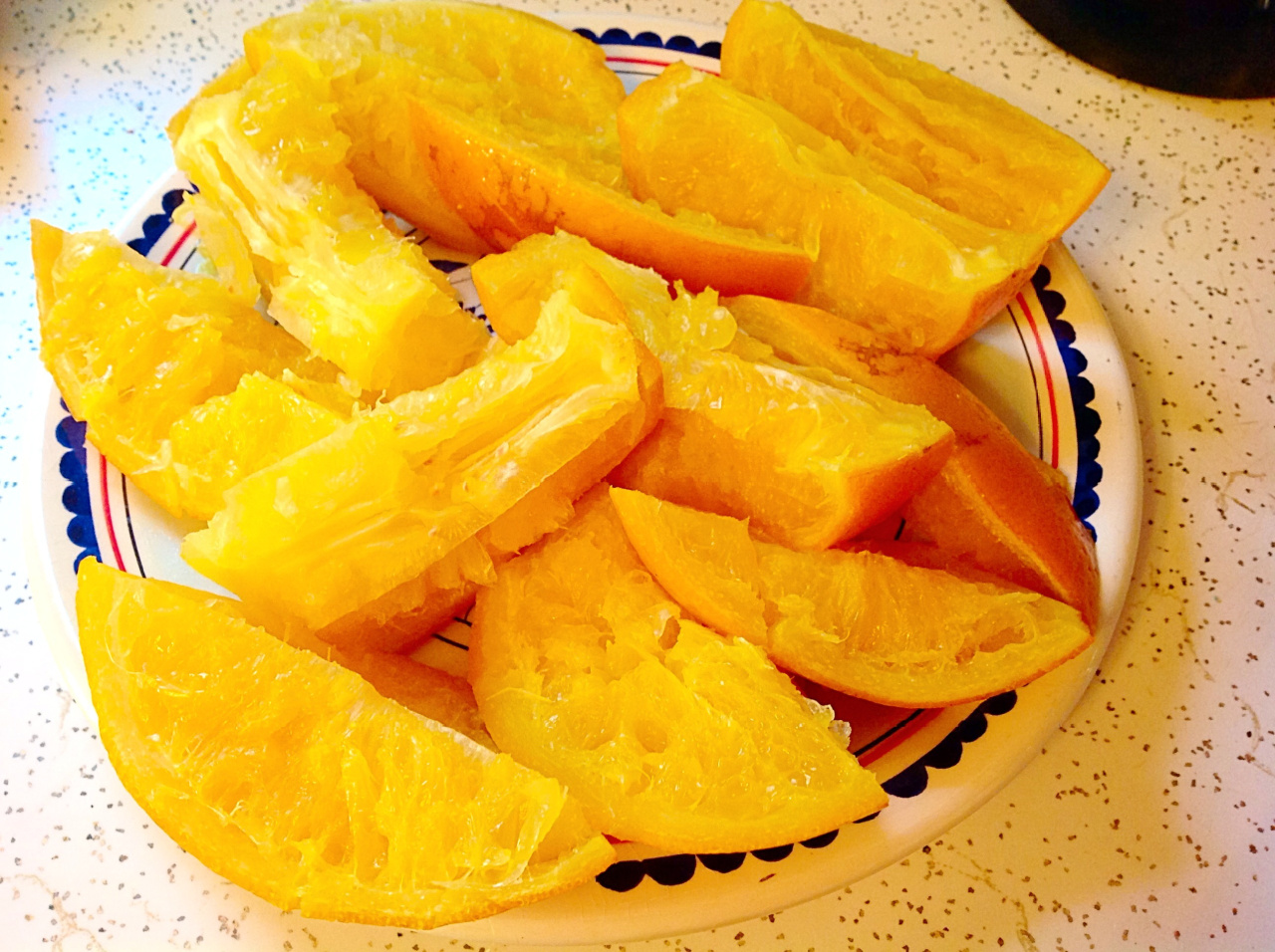 Blend the oranges (skin intact, seeds removed if any) in a blender until it becomes soft pulp, add eggs, one at a time, pulse after each egg to blend.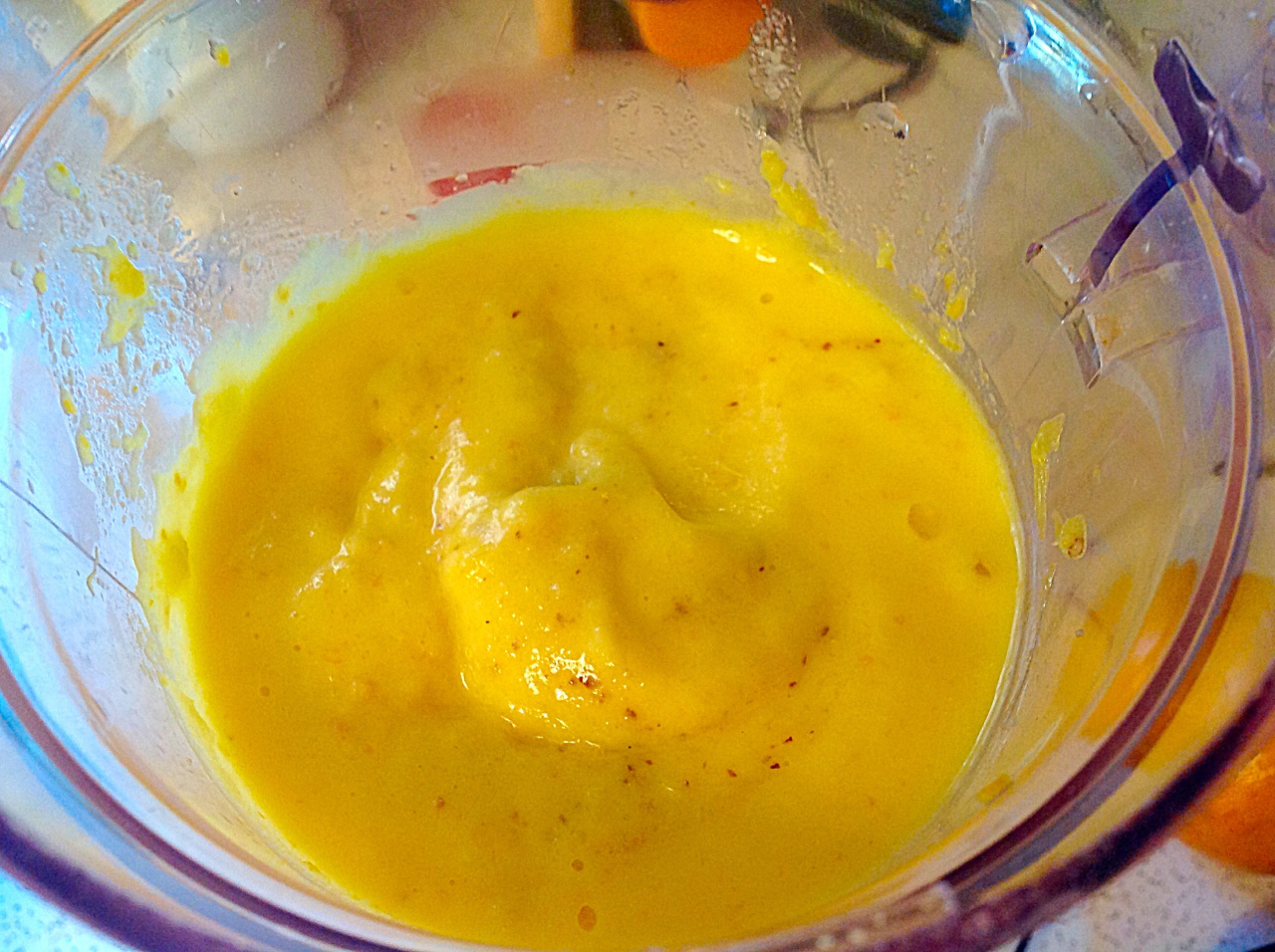 In a bowl, mix together almond flour, salt, sugar, vanilla and baking powder. Combine with orange pulp and mix well. Lightly grease a cake pan with a removable bottom, or line with parchment paper as the cake is somewhat fragile, pour the batter in.
Bake in a pre-heated oven at 350F degrees for about an hour. Cool completely before removing out of a pan. Slice an orange and arrange slices on top, dust with powdered sugar.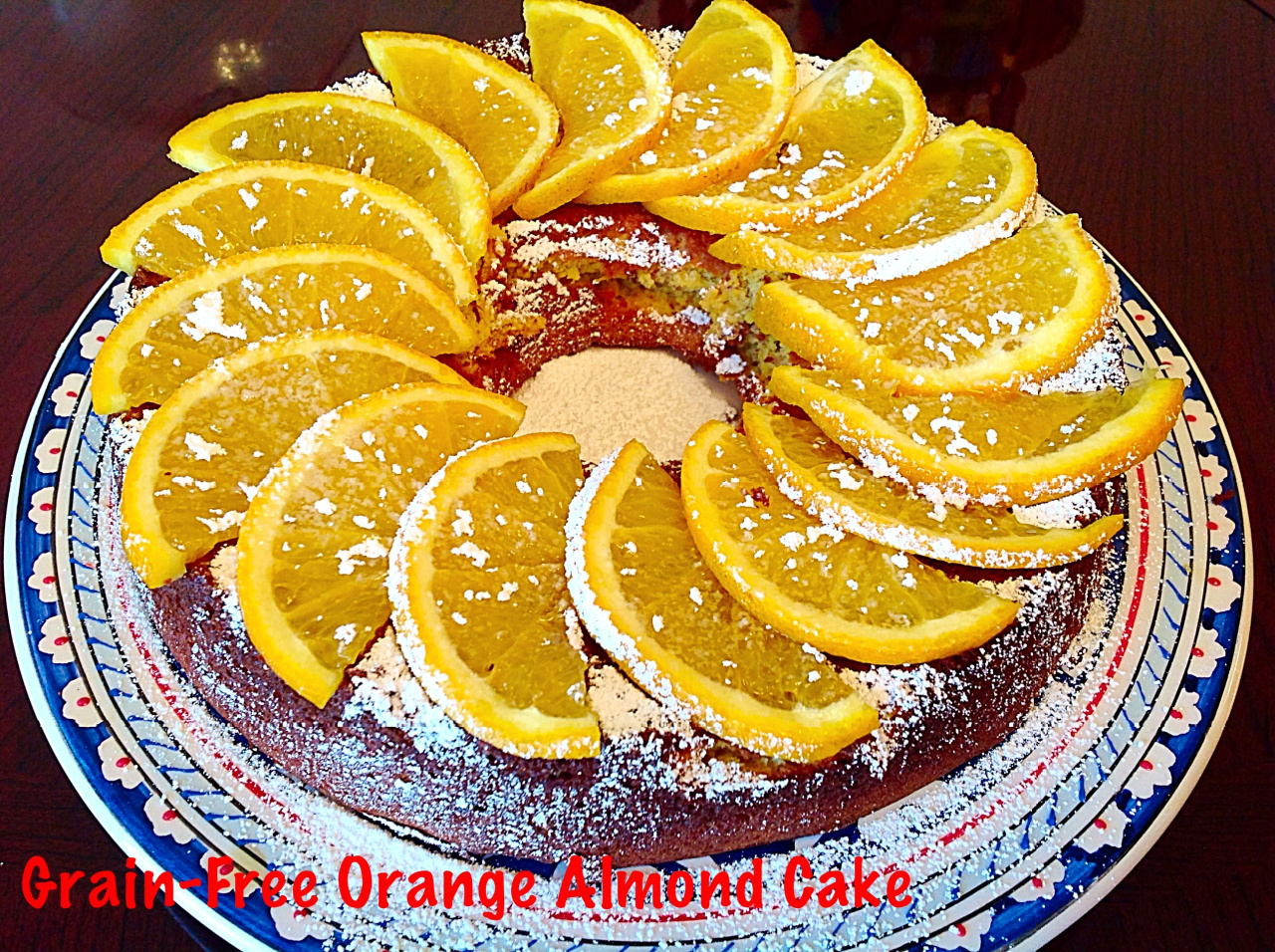 It's a cool but gorgeous Easter morning. May God bring you new beginnings and grant you wishes you've longed for!
Happy Easter!