Valentine's Day Breakfast
Valentine's Day should start with a proper breakfast, and music of course. Especially on a "polar vortex" weekend. Nothing will warm up your body and soul like a satisfying meal. And, yes, you can share it in bed, along with some great music and friendly conversations – makes it even more special. 🙂
Valentine's Day is a Hallmark holiday, but the true meaning of it is much deeper – be grateful for all the love (I'm sure) you have in your life and don't forget to express it. Write or call/text everybody who are important for you and whose presence you value, let them know you love them and appreciate just being in your life.
And then, once this day is over, do not lose the sight and the feeling you had today, expressing loving energy is not just a one-day occurence, your heart actually grows bigger when you start doing it more often, it's like a muscle that needs constant activity – so be sure to exercise it regularly, preferably every day.
Happy Valentine's Day! Love You!
What's Cooking This Week
The recipe today is something that actually requires extra prep work, unless you get up super early and do all the work before your loved one is awake. You can make the dough and shape the pretzels the night before and then do the boiling and baking part early in the morning. Or you can do the whole thing the night before, they'll still be tasty I promise, just warm them up before serving and dipping into chocolate. I also suggest to divide the dough in half and making pretzel bites too (just cut the dough roll into bite pieces and don't dip them in chocolate). Whichever way you go, you won't regret it, they are mighty tasty!
Chocolate Dipped Heart Pretzels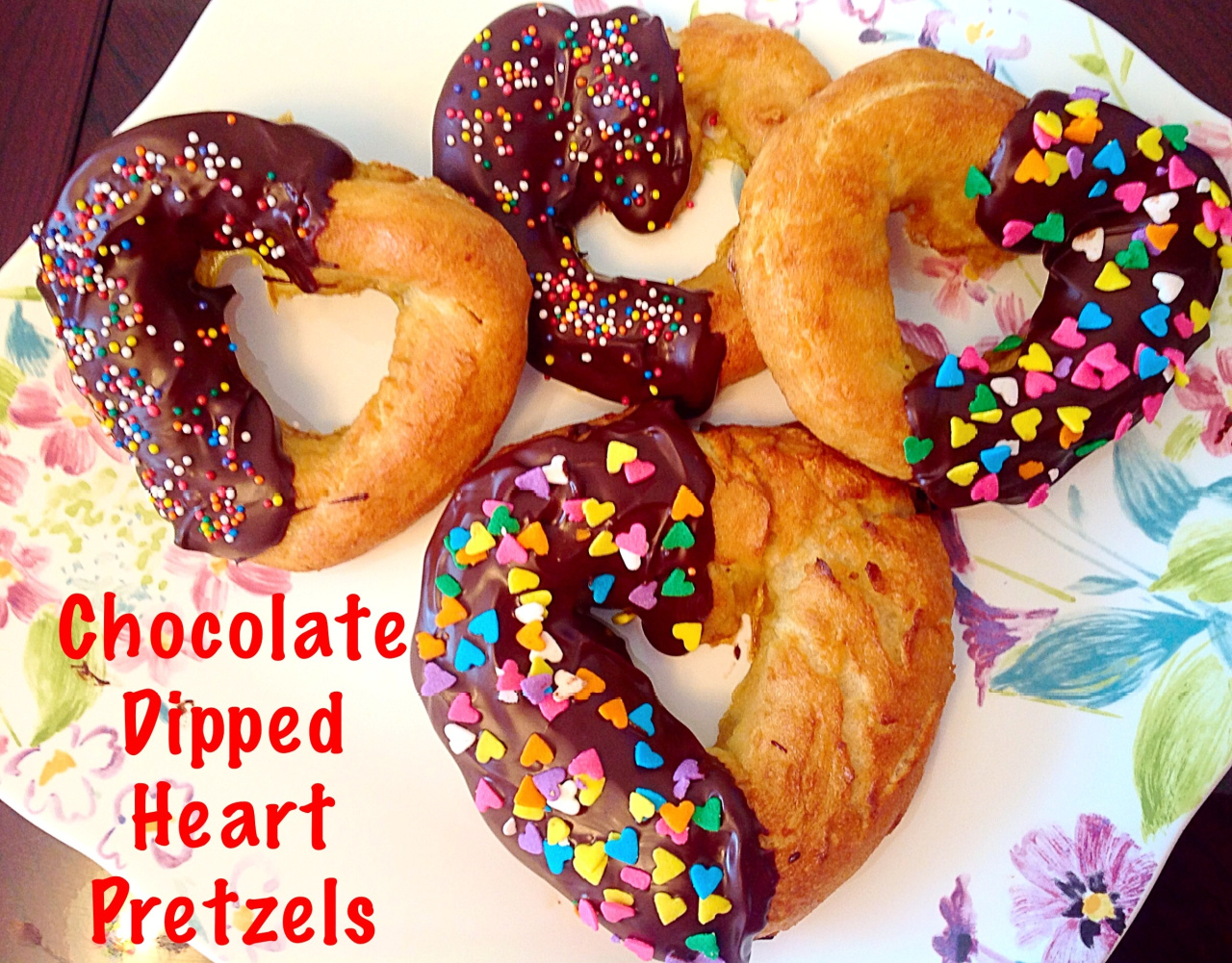 (Makes 8-12 pretzels depending on size):
4 1/4 cups of flour (a little less if using gluten free flour)
1 1/2 cups of very warm water
1 package rapid rise yeast
5 Tbsps of unsalted butter, room temperature
1 1/2 Tbsps of sugar
1 3/4 tsps of salt
9 cups of water (for cooking)
1 cup or so of baking soda
1 egg + 1 Tbsp of water for egg wash
6 oz of dark chocolate, melted
1 Tbsps of butter or coconut oil
sprinkles or nonpareils
sea salt for pretzel bites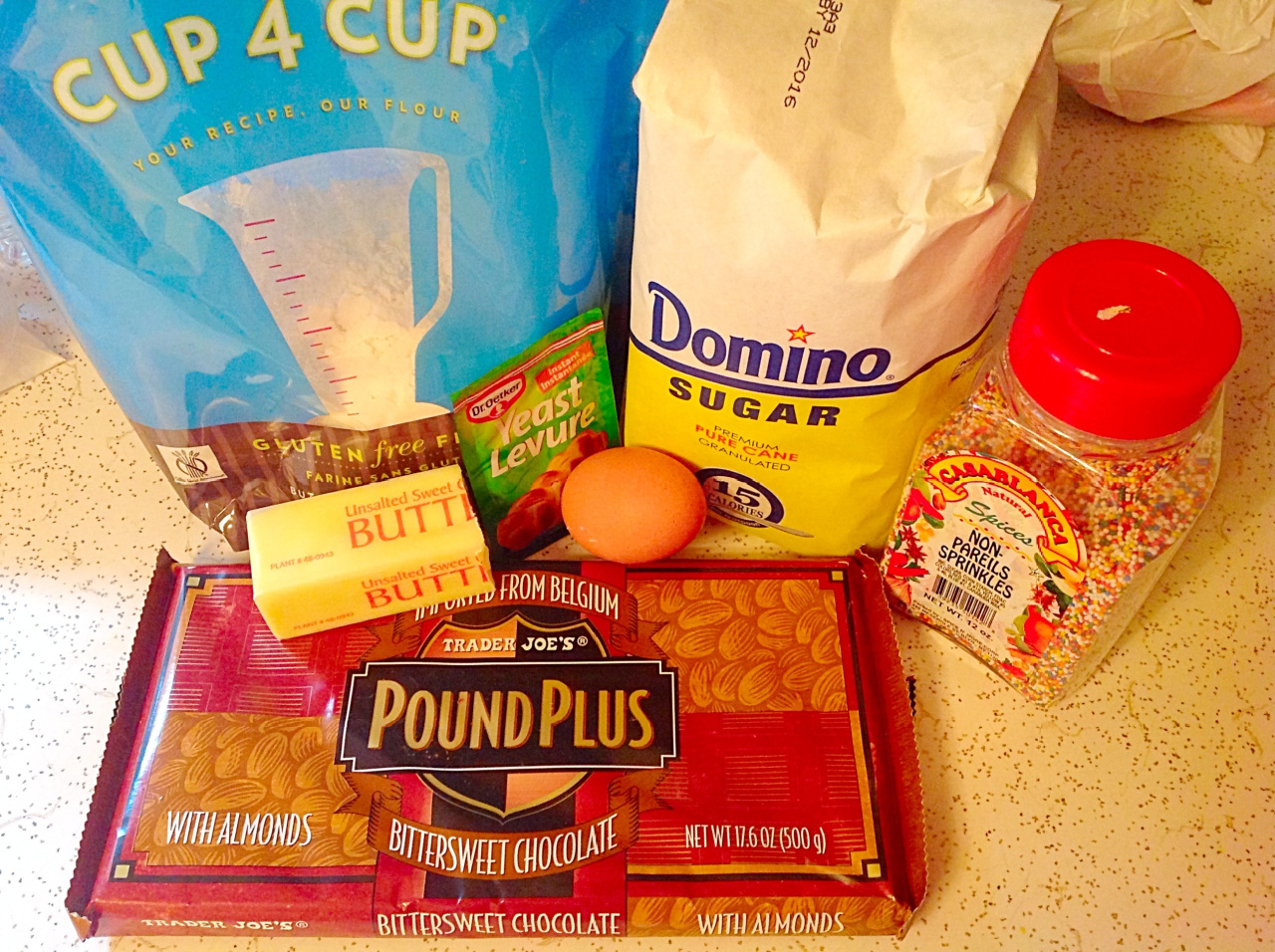 In a bowl, combine warm water with yeast, sugar and salt, set aside for 5-8 minutes or until it's foamy. Using the dough hook attachment in a stand mixer, combine flour, butter and yeast mixture and beat until the dough forms.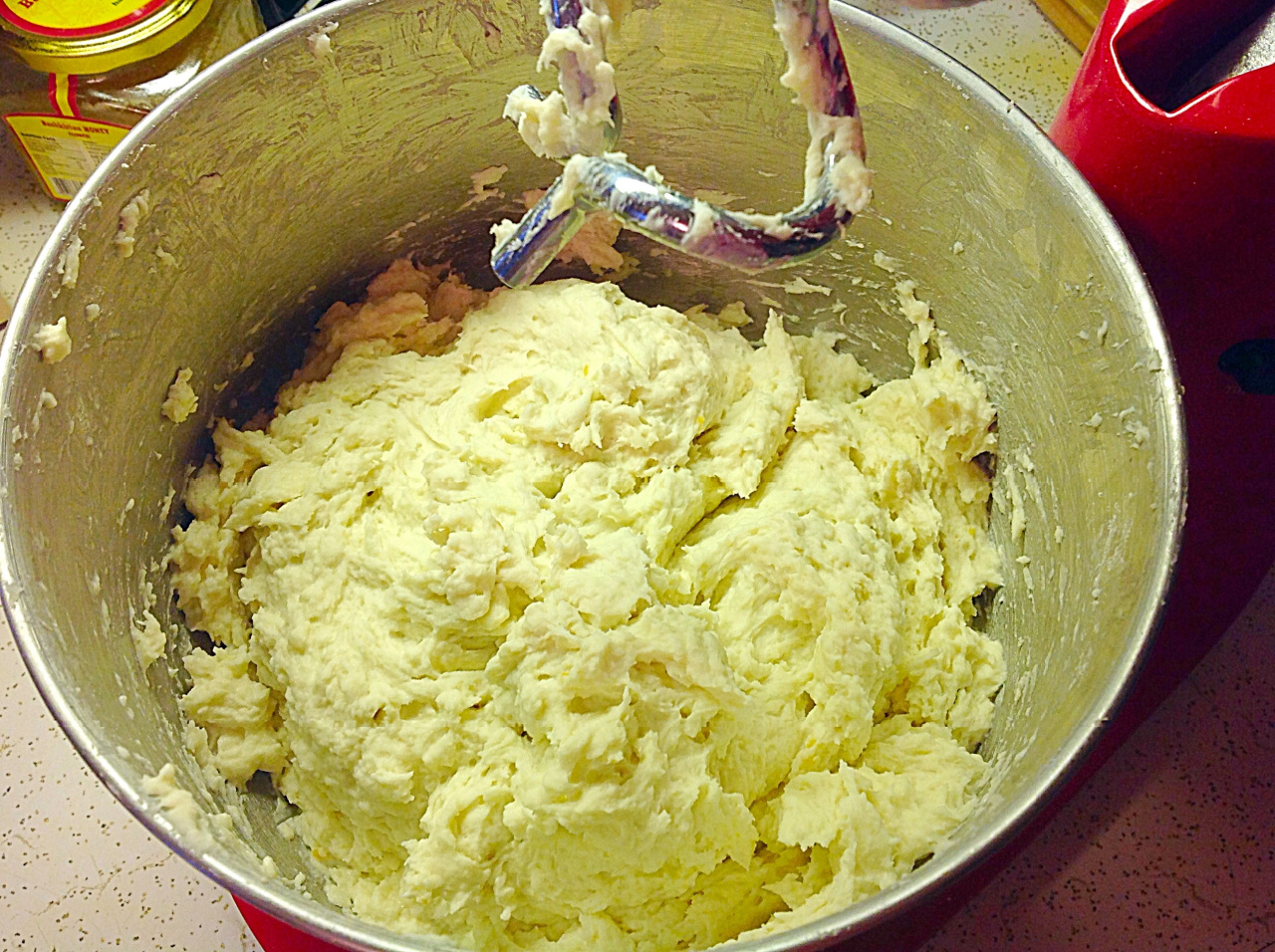 Cover the bowl with a warm towel and let the dough rise for about 1 hour. Combine water for boiling with baking soda and bring it to a boil.
Cut the dough in half (if making pretzel bites), then cut each half into 5-6 pieces and roll each into a long rope, twist into heart shape and pinch the ends together tightly.
Carefully place each pretzel, one at a time, into boiling water and boil for about 25 seconds, remove with a spatula and transfer to a baking sheet. Brush the tops and sides of each pretzel (or bites) with  egg wash. Top pretzel bites with sea salt. They will look a bit wrinkled but do plump up when baked, so don't worry.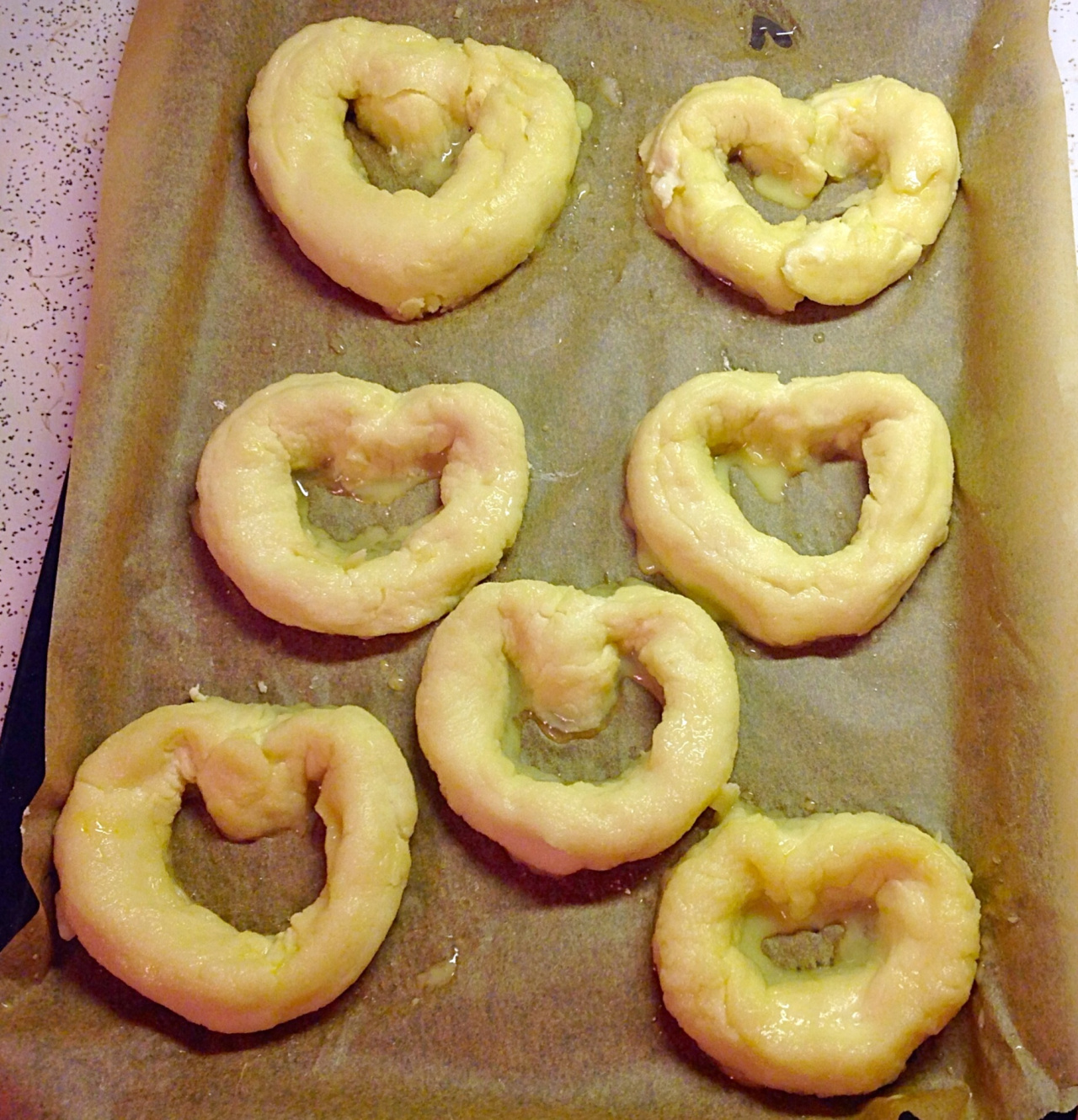 Bake in a pre-heated oven at 450F degrees for about 15 minutes, cool a bit before dipping.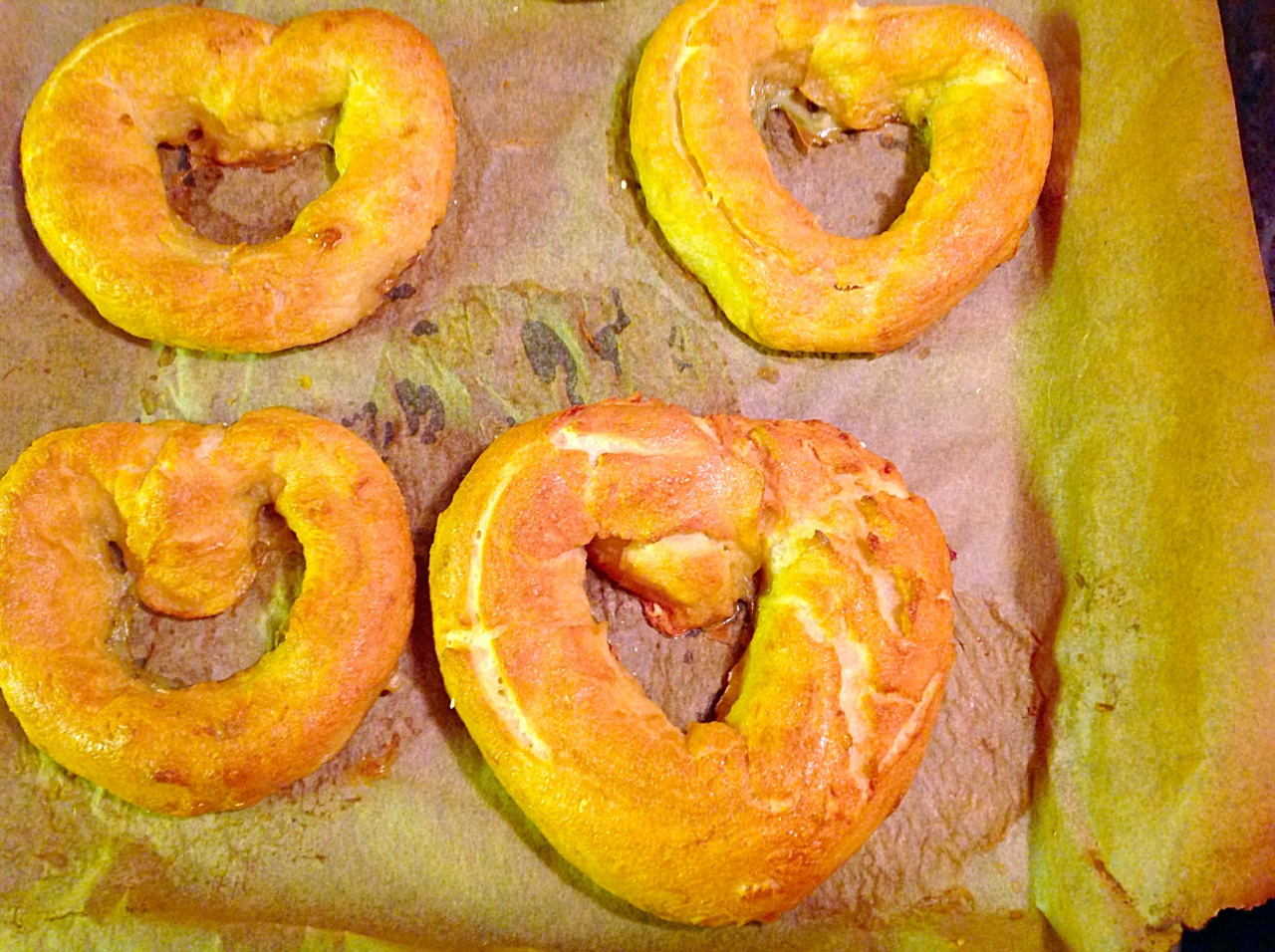 Melt the chocolate while you wait. Then dip one side of each pretzel into chocolate and top it with sprinkles.
Share pretzels, music, conversations and love with those who you love and appreciate.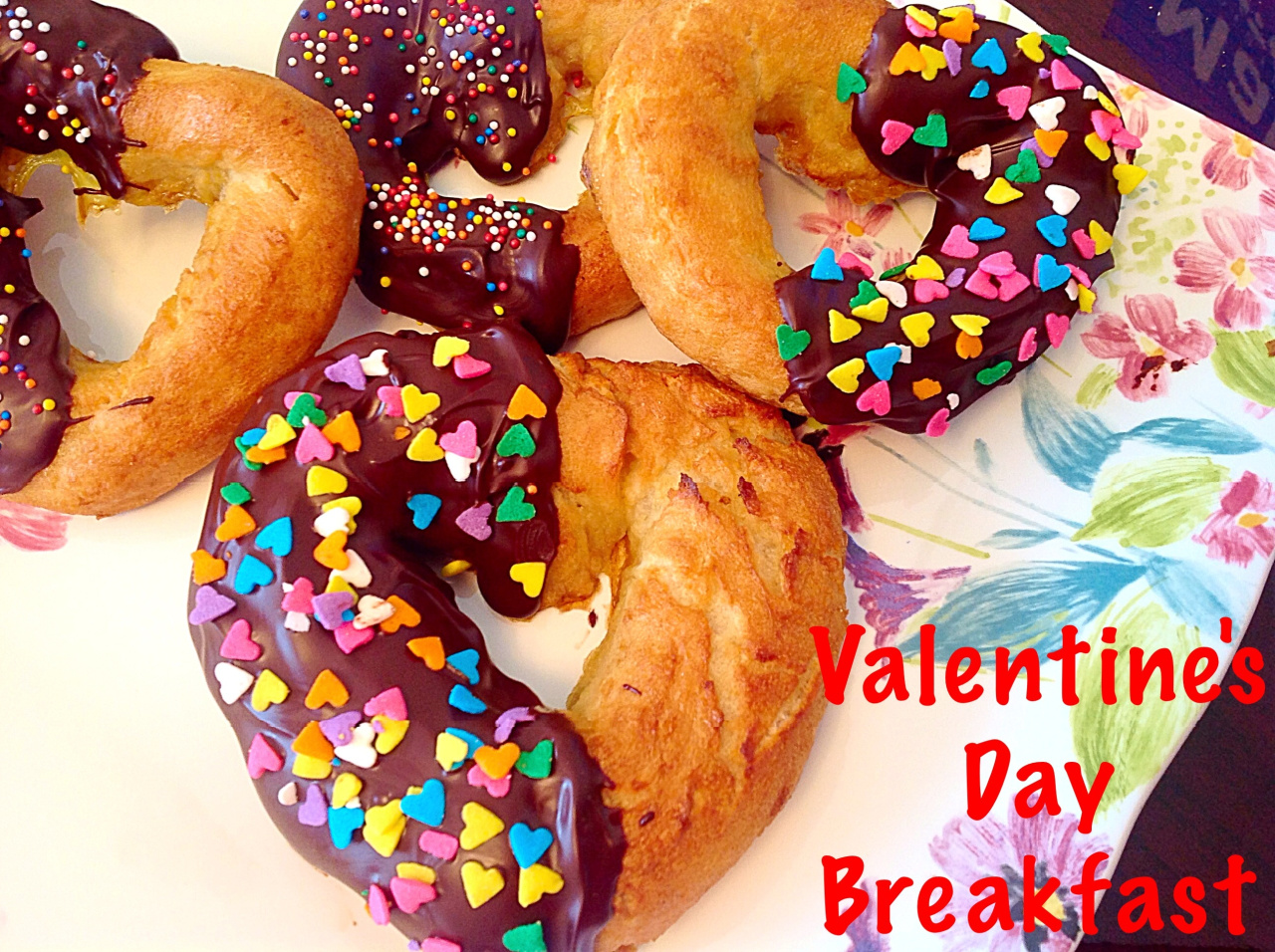 And pretzel bites make a great snack later on, dip them in honey mustard or eat them plain.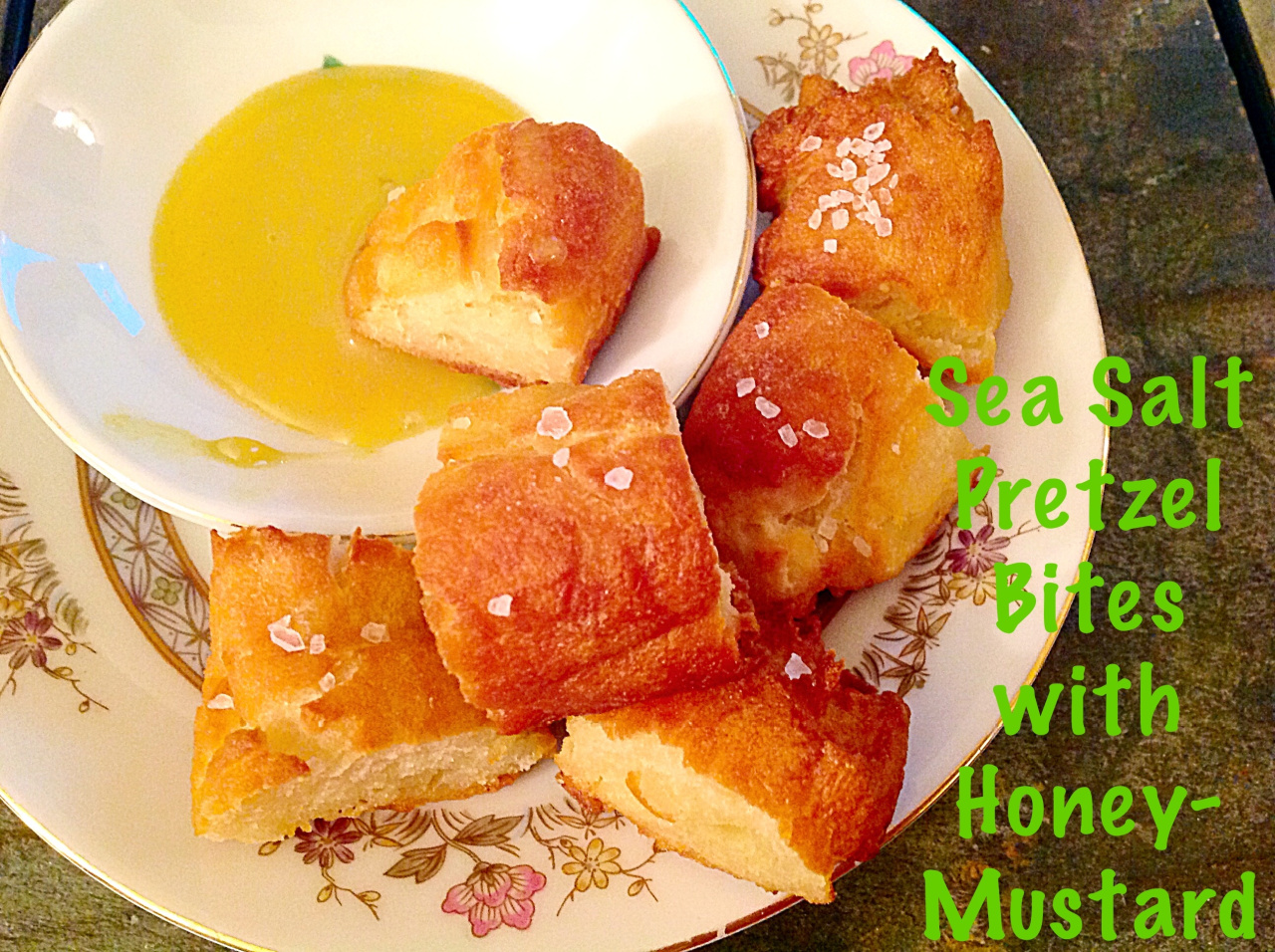 Happy Valentine's Day! Enjoy!