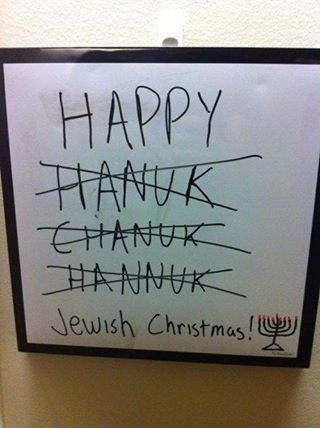 And so it begins, the never-ending holiday parties, gatherings and just plain official holidays. Hanukkah (choose your preferred spelling) starts tomorrow night, and then the lineup goes into a family birthday, Christmas Eve and Christmas Day, New Year's Eve… We are not done though… Then Orthodox Christmas on January 7 and "Old" Russian New Year on January 14 (don't ask what that is, we just love holidays). And, of course, throw in all the Christmas parties at work, all the holiday gatherings with friends and all dinner dates, you get the picture… So if I gain 10 lbs by mid-January, just don't question it!
Hanukkah is a festival of lights, and burning oil – read: all the fried foods you can imagine. I don't typically eat fried foods, especially for breakfast. Breakfast is actually my most "involved" meal as I usually bake all foods myself. Yes, with the current abundance of gluten free breads and muffins and pancake mixes, convenience is no longer an issue. However, since I've noticed a year ago that I cross-react to even gluten-free grains if I over-eat them, "grab and go" breakfast is whatever Paleo bread or other morning dish I was able to make. I like something sweet in the morning, but I do try to make it as healthy as possible. Like these grain/dairy/refined sugar free scones.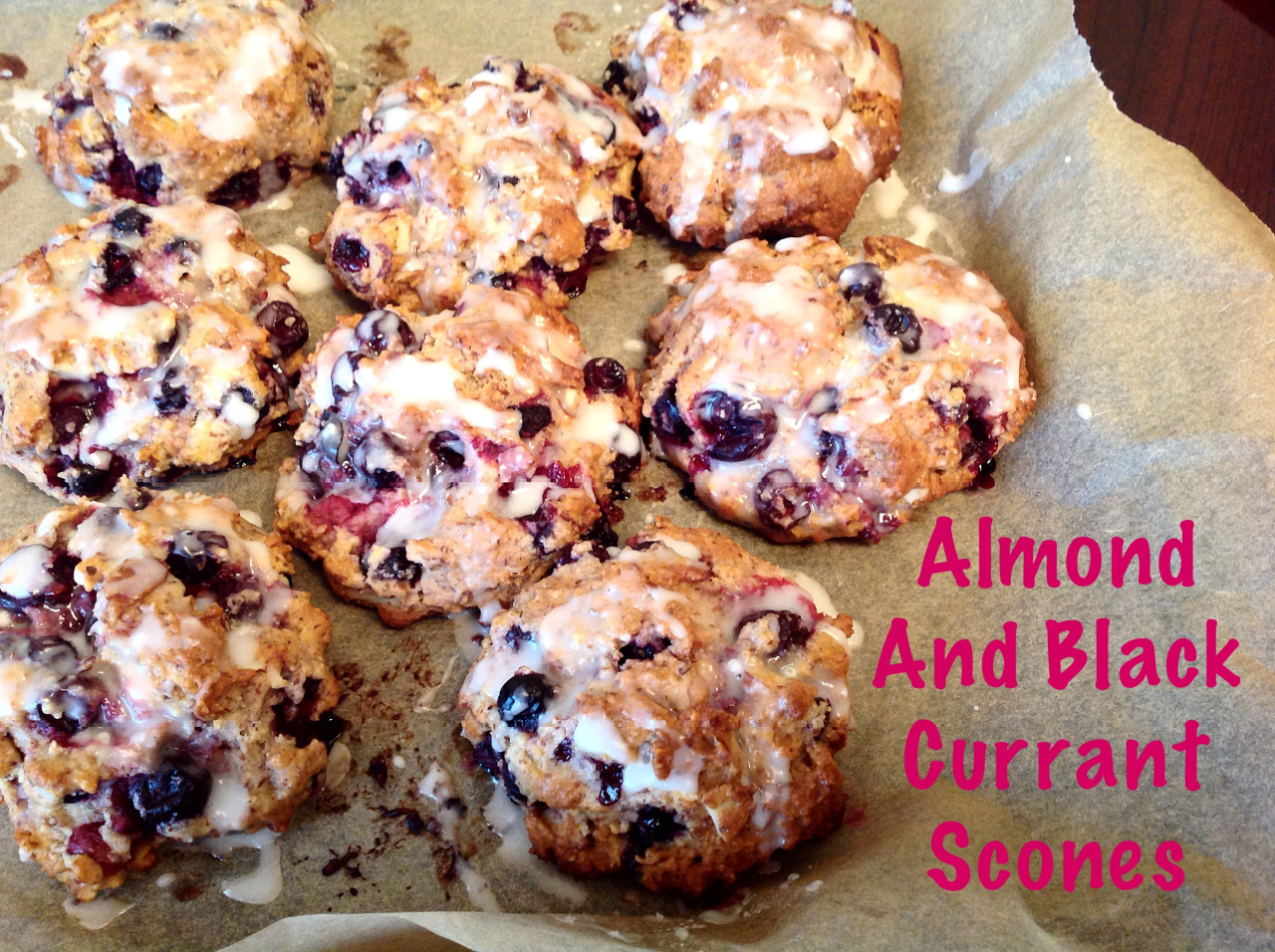 Baked Paleo fruit crumble is a frequent visitor at my breakfast table during the week, it's easy to make and very satisfying.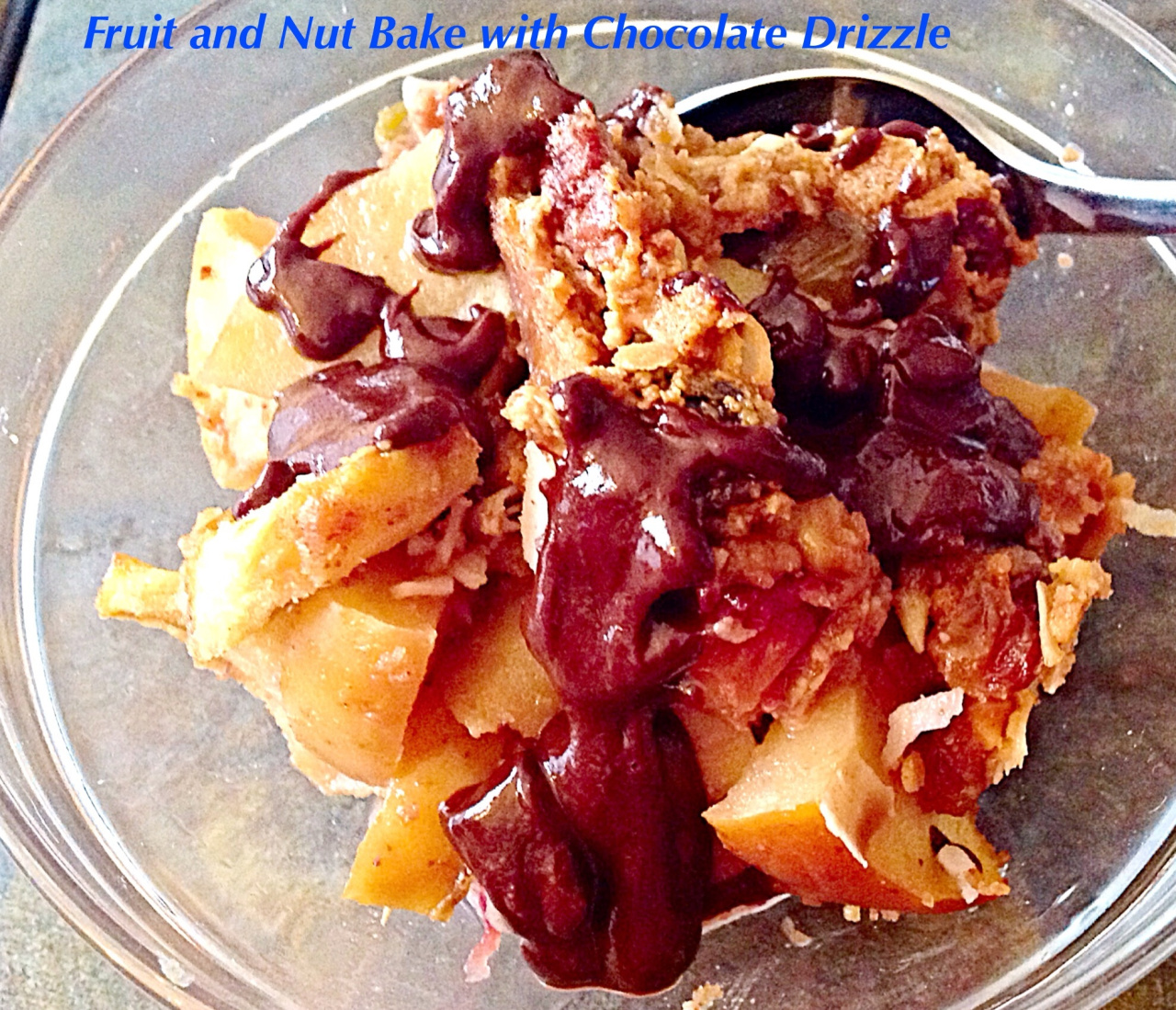 Some kind of bread product is made almost every weekend.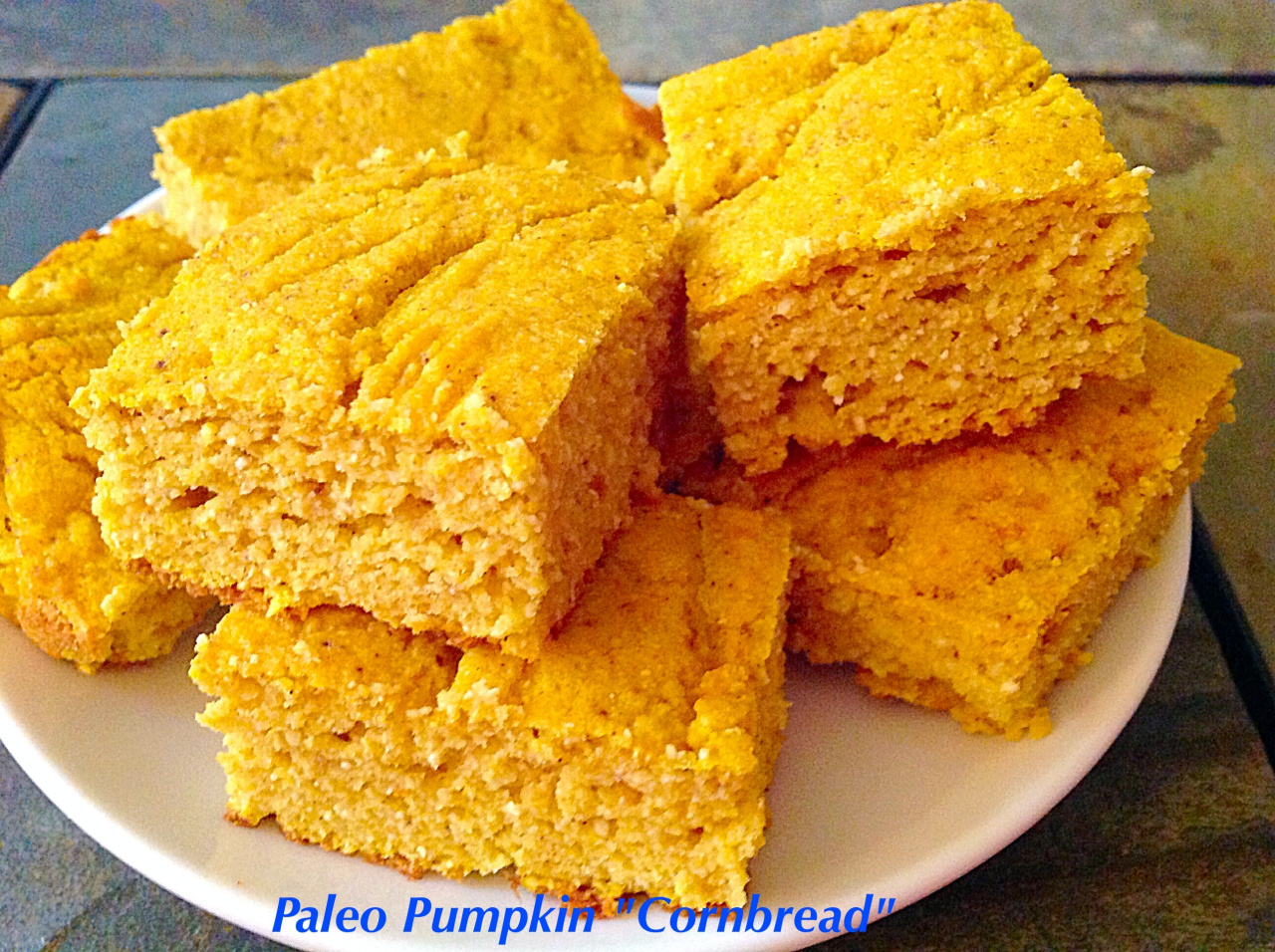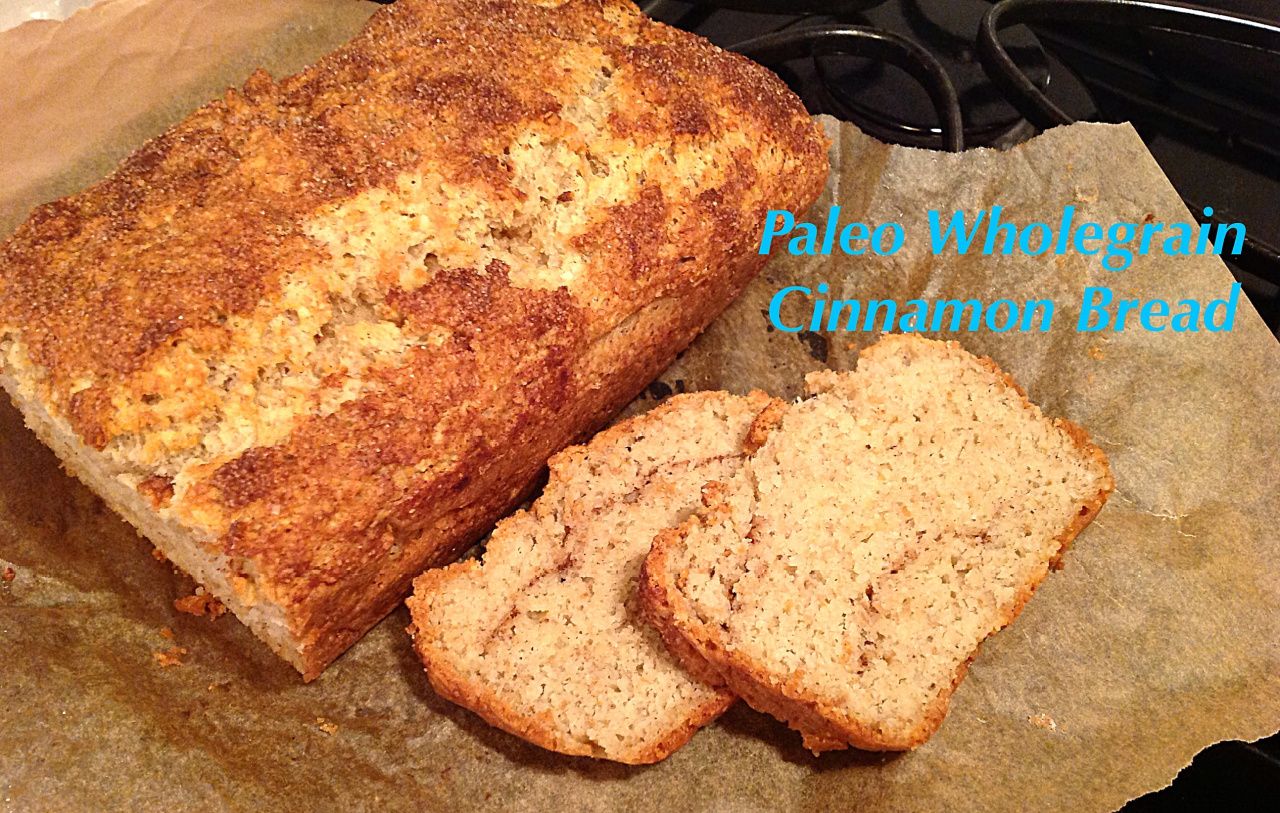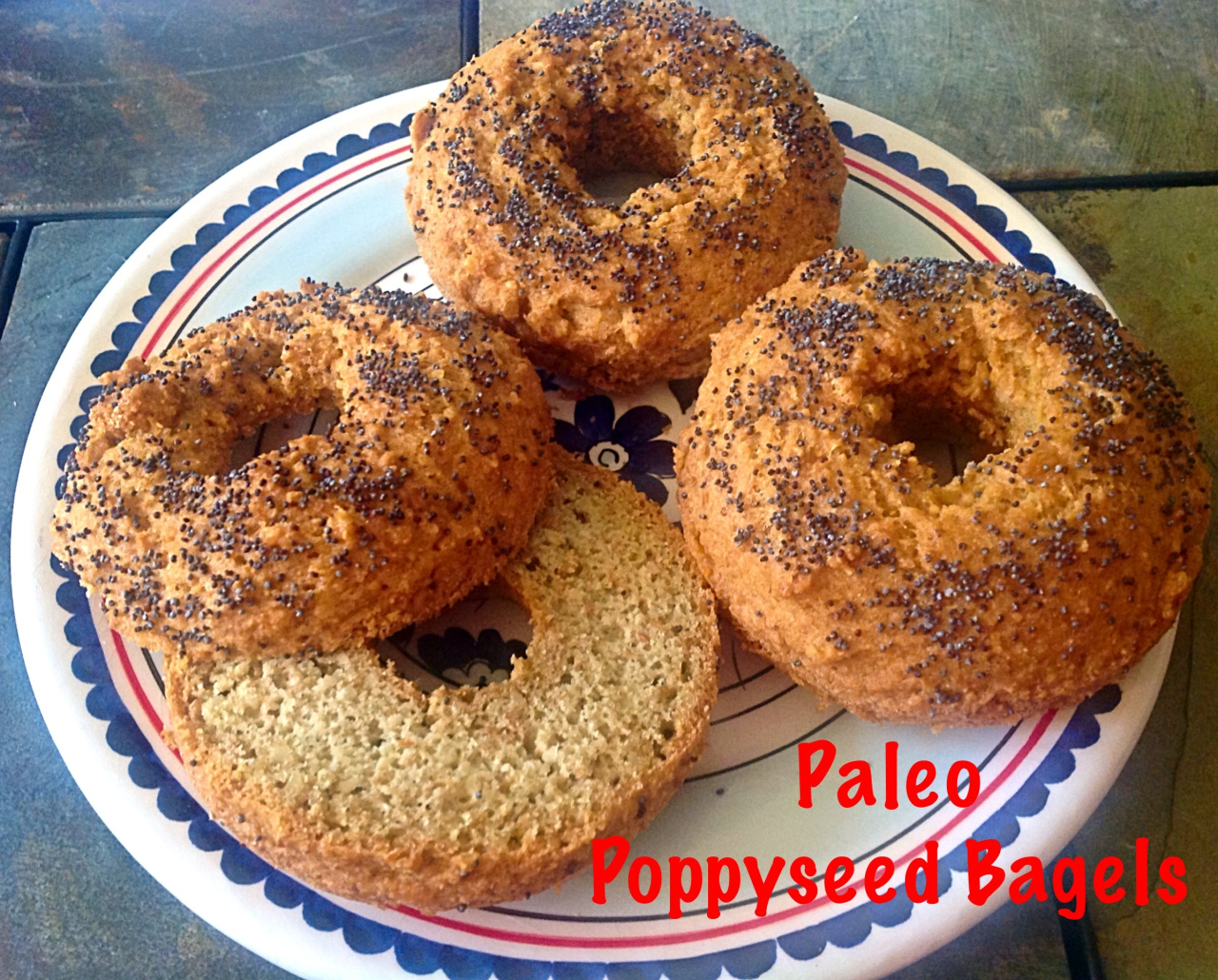 If I was lazy and didn't make anything, I grab a coconut milk yogurt plus fruit and either nuts or gluten free granola. And I always have Kind bars and apple sauce at work for those mornings when I literary had nothing else to bring.
I do indulge in eating grains on weekends though. This is an English muffin by Glutino topped with daiya strawberry cream cheese and berries, plus almond milk latte.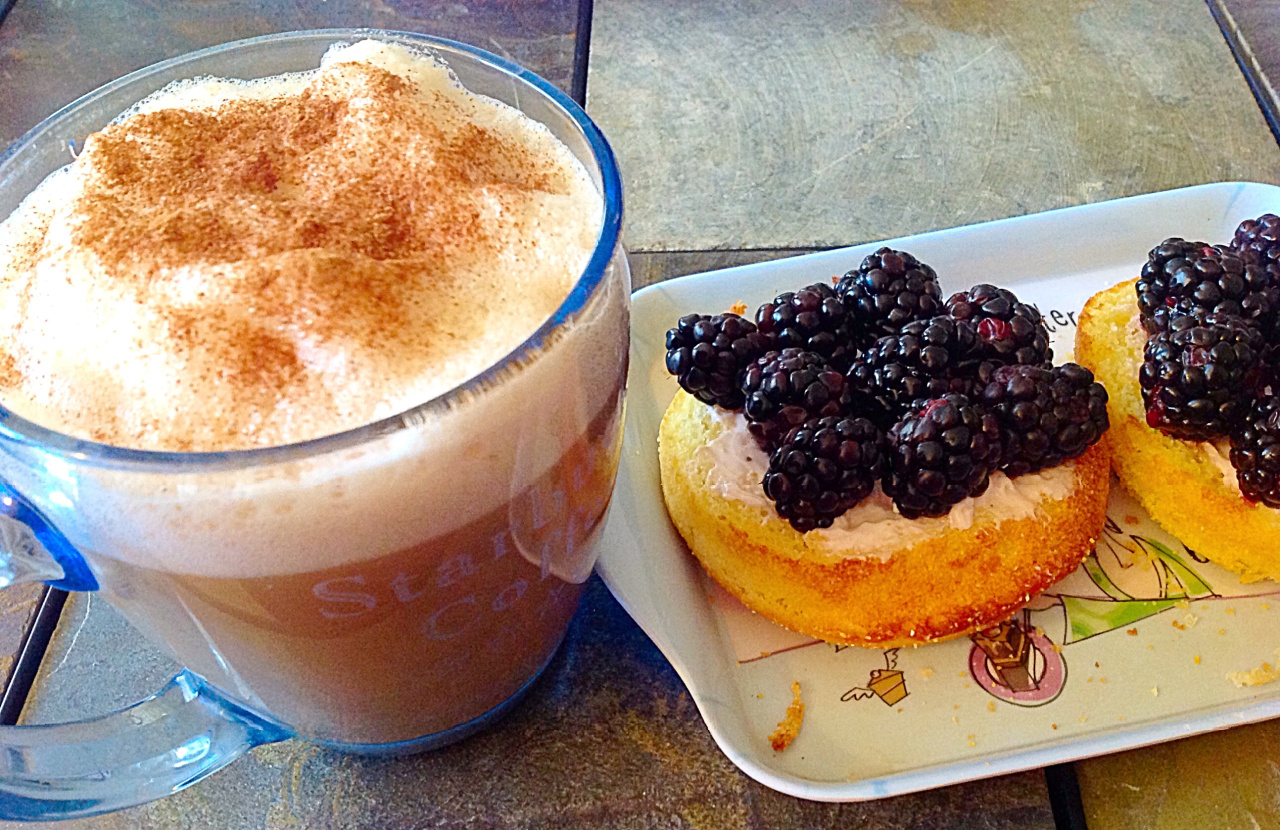 Or I can go for something savory, lox or caviar and tomato toast is my favorite weekend breakfast.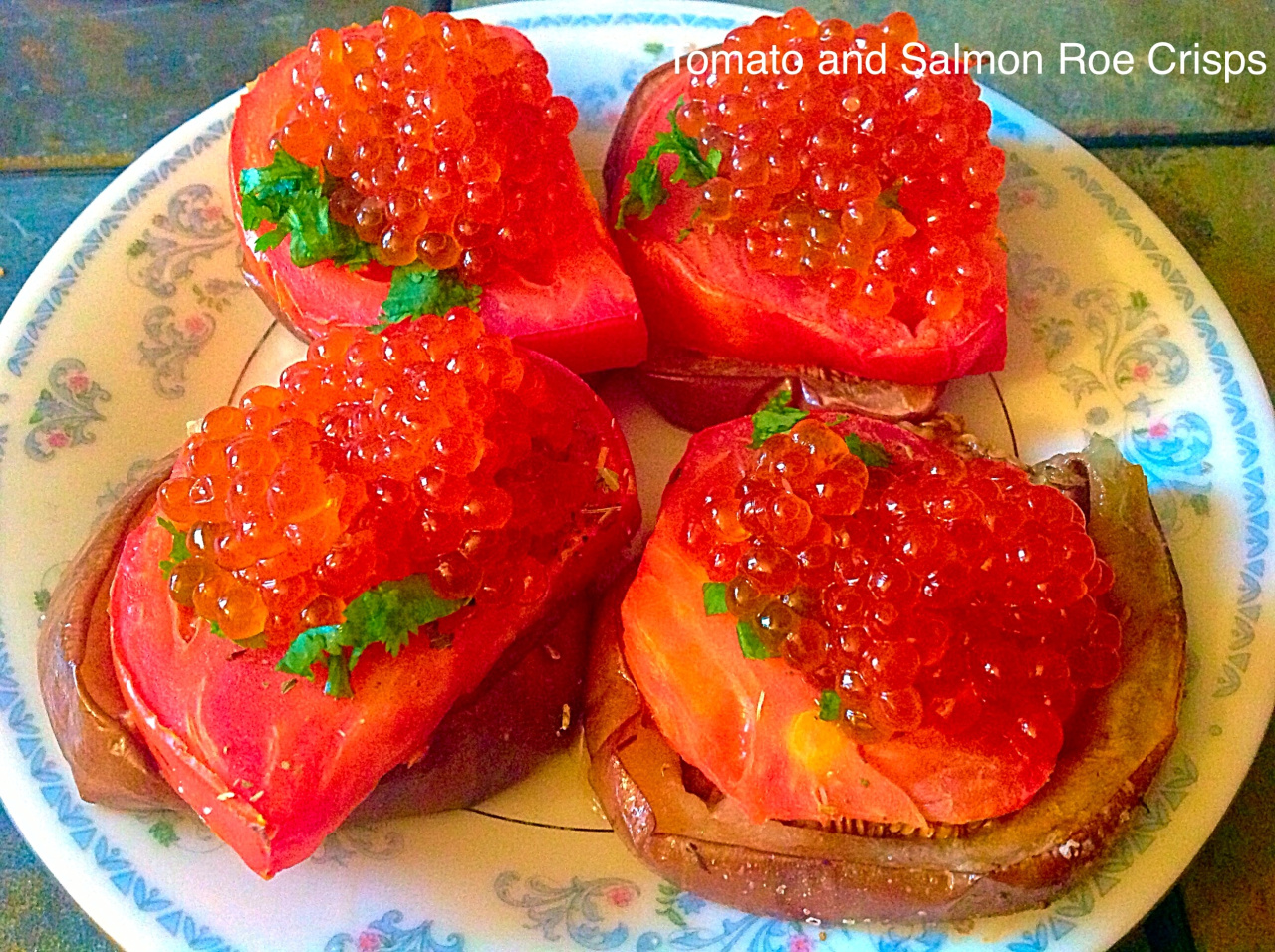 But right now all bets are off, it's Hanukkah so we are having fried foods.
If we'd only agree how to spell this holiday correctly.
What's Cooking This Week
This latke recipe is using zucchini and apple along with the regular potato shreds. If you'd rather have it traditional way, add more potatoes. I encourage you to try though. The kid who doesn't like zucchini, inhaled these nevertheless. They are pretty good! And, of course, you can have just latkes, no need to make sandwiches out of them. I do, again, encourage you give it a try! You'll like them!
Apple-Zucchini Latke Breakfast Sandwiches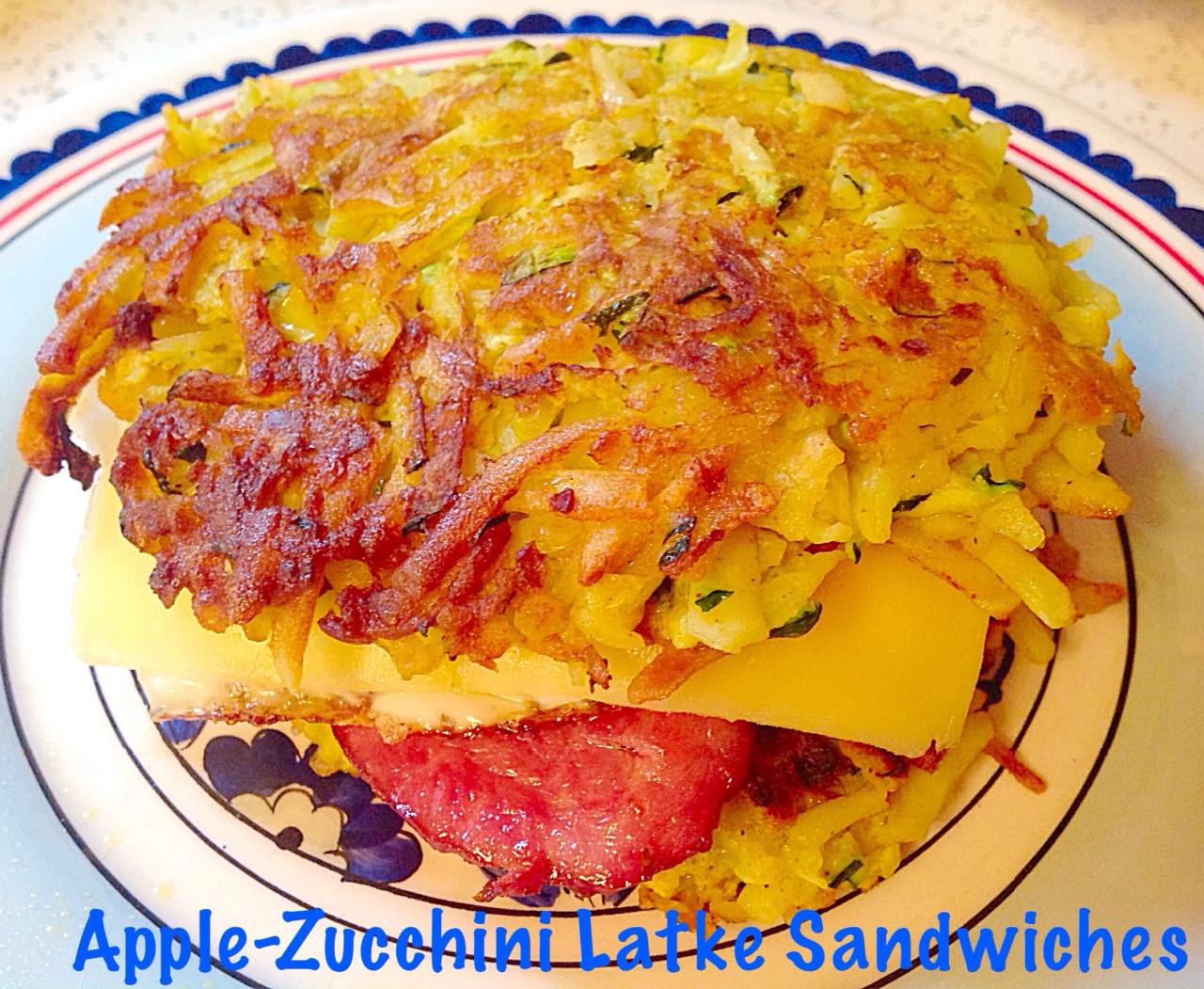 Latkes:
1 lb of shredded potatoes
1 large zucchini, shredded
1 large apple, shredded
2 eggs
2 Tbsp of flour (I used Cup4Cup gluten free mix)
2 Tbsp of minced onions
1 tsp of garlic powder
1/2 tsp each paprika and turmeric
1/4 tsp nutmeg
salt, pepper, dried herbs, olive oil
(Optional: turkey bacon, fried eggs, cheese)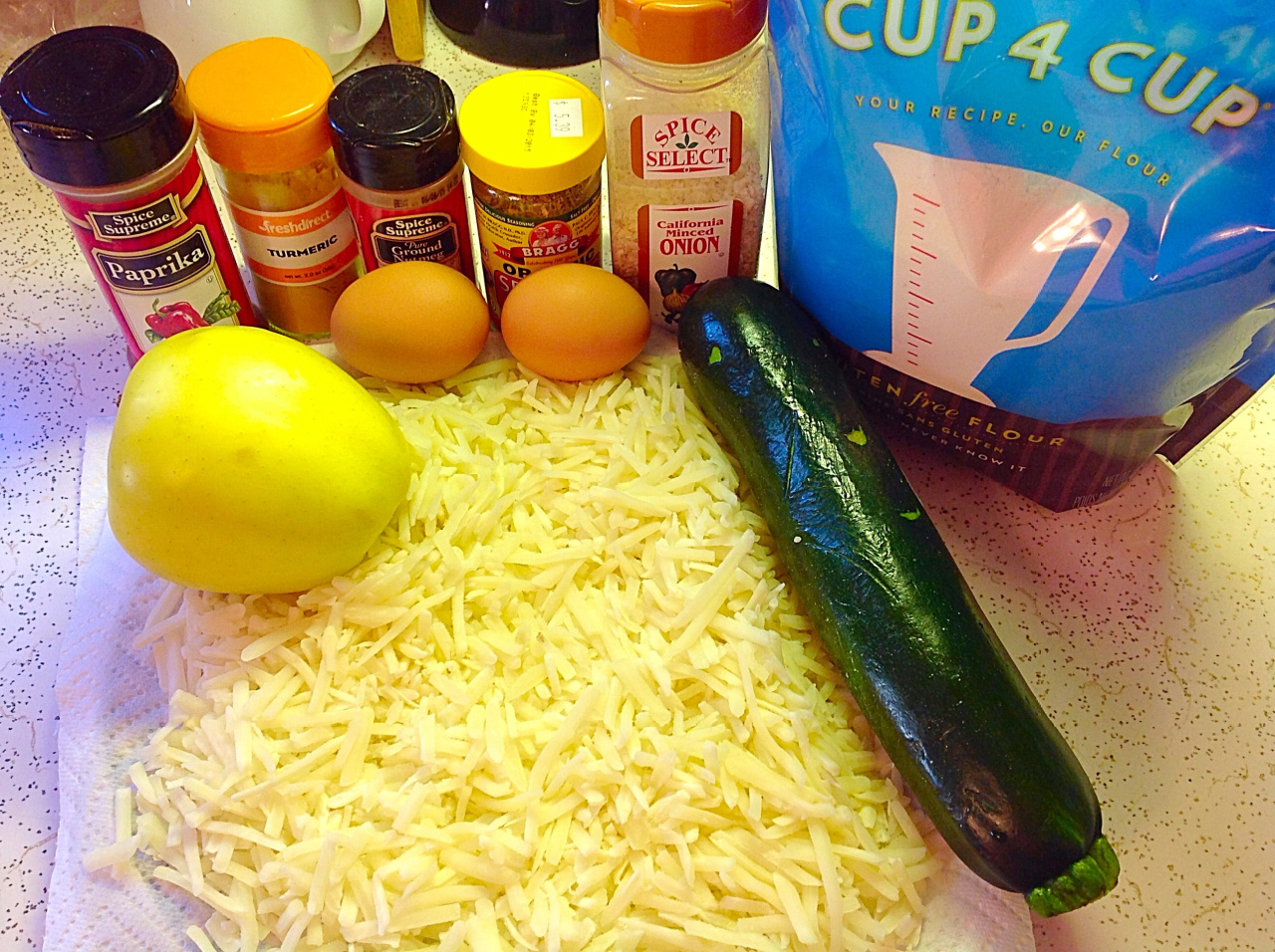 Make sure potatoes, apple and zucchini shreds are dry before mixing them with spices, drain the liquids and lay out on paper towels to dry. Then mix in all the spices and eggs, gradually add flour, use a bit more if needed, dependent on moisture.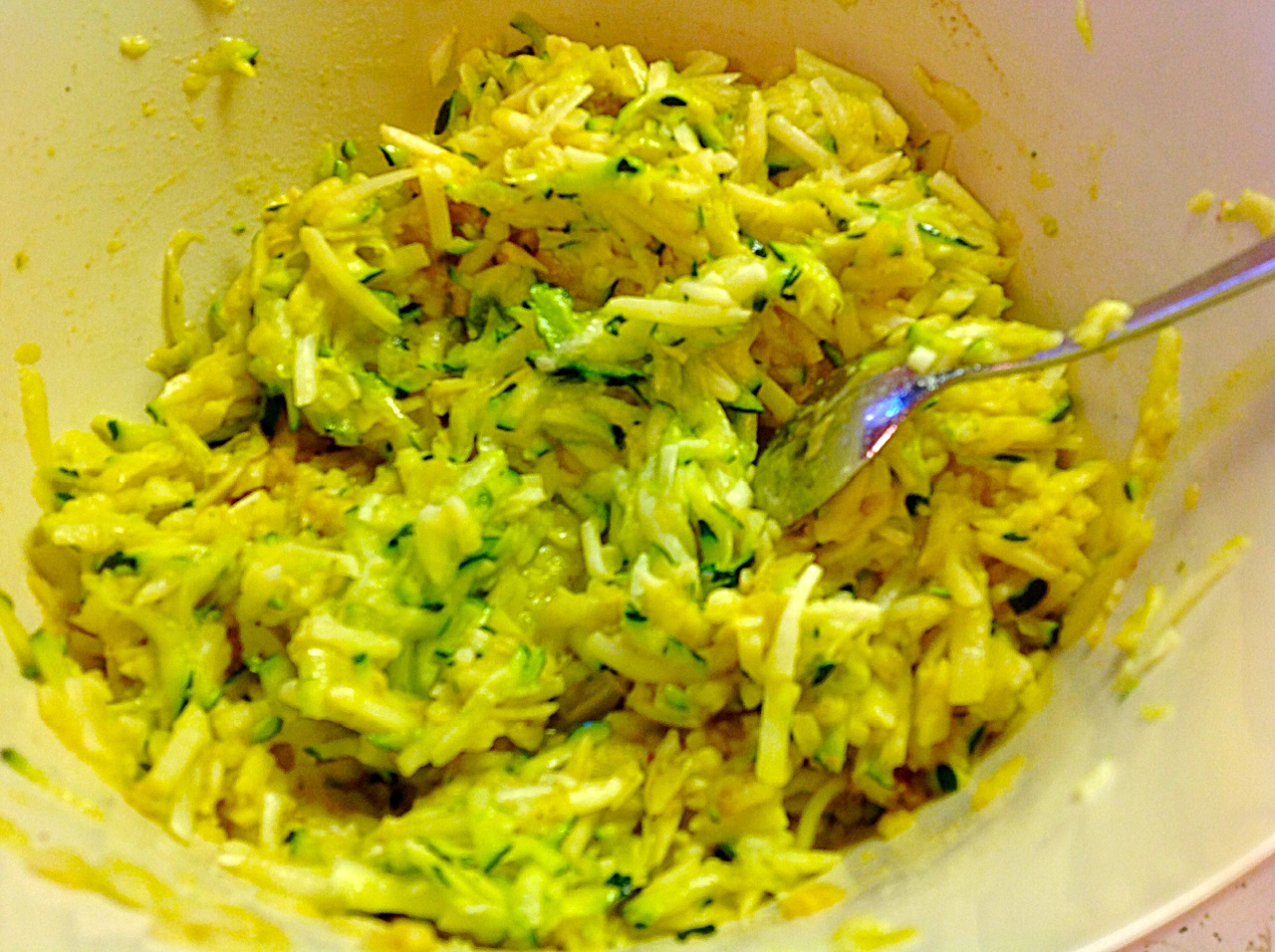 Heat up olive oil and drop in spoonfuls of latke mix, make them slightly bigger if making sandwiches later on. Drain the excess of oil on paper towels.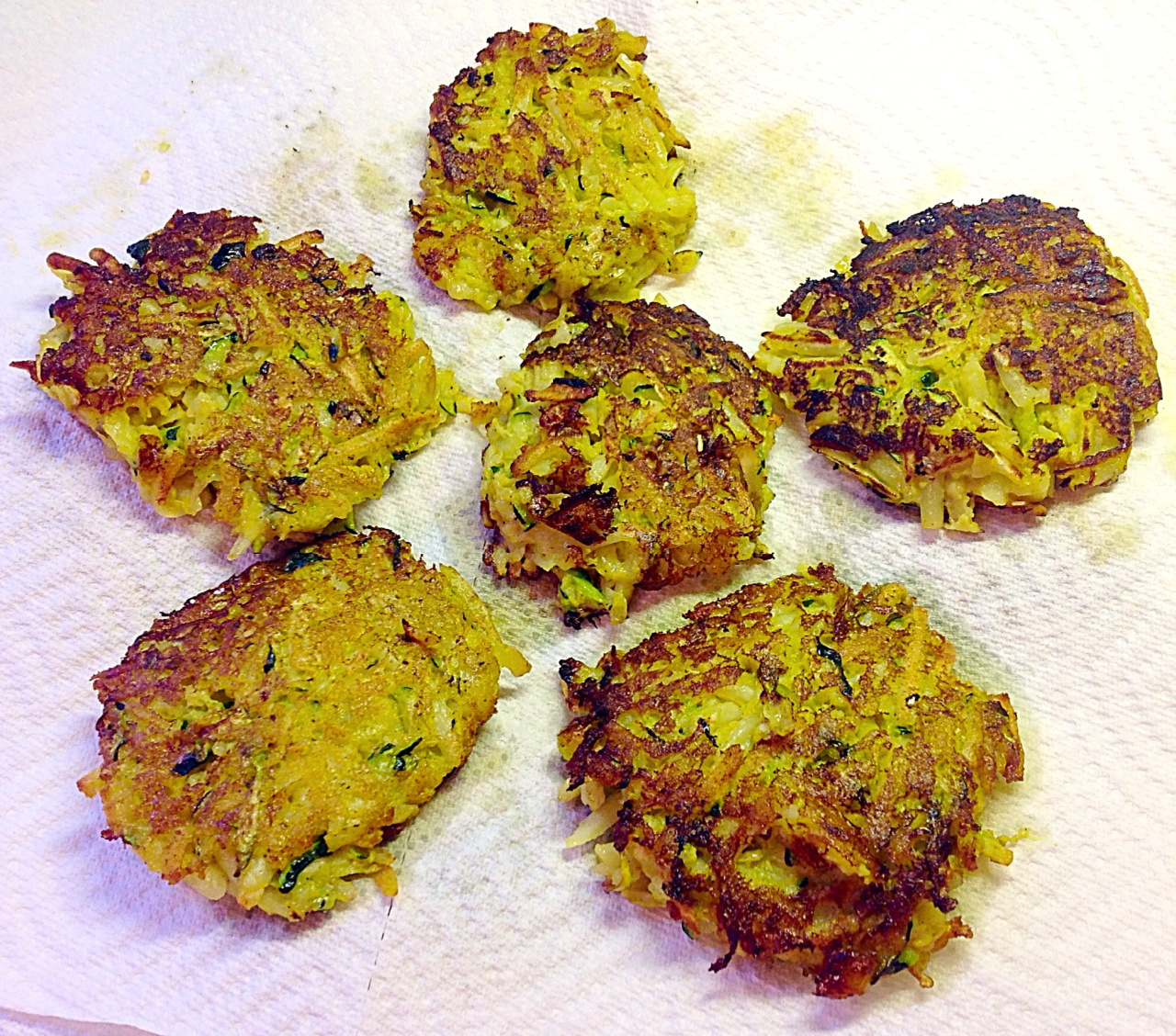 Then let the magic happen. Top one big latke with turkey bacon.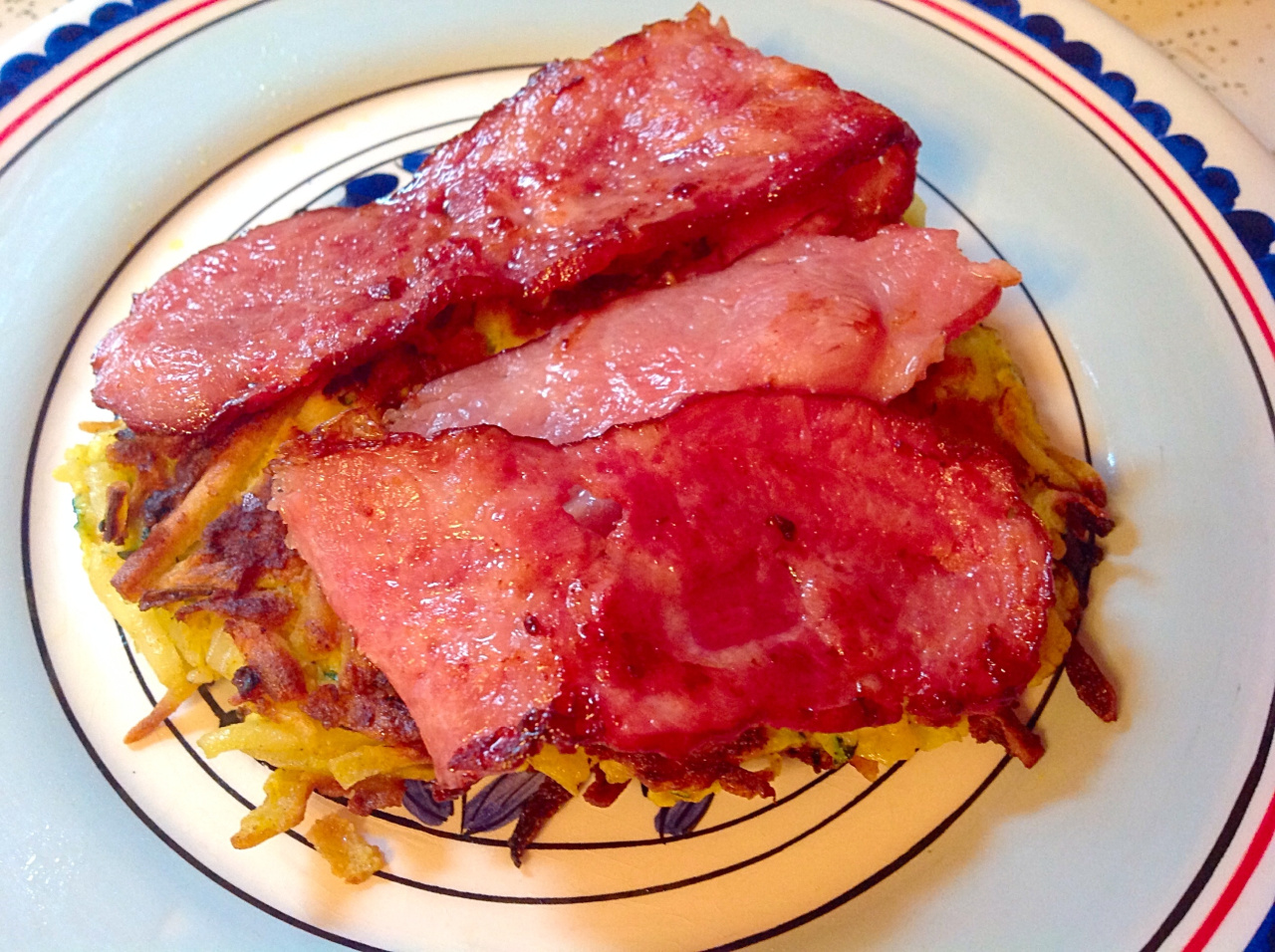 And fried egg.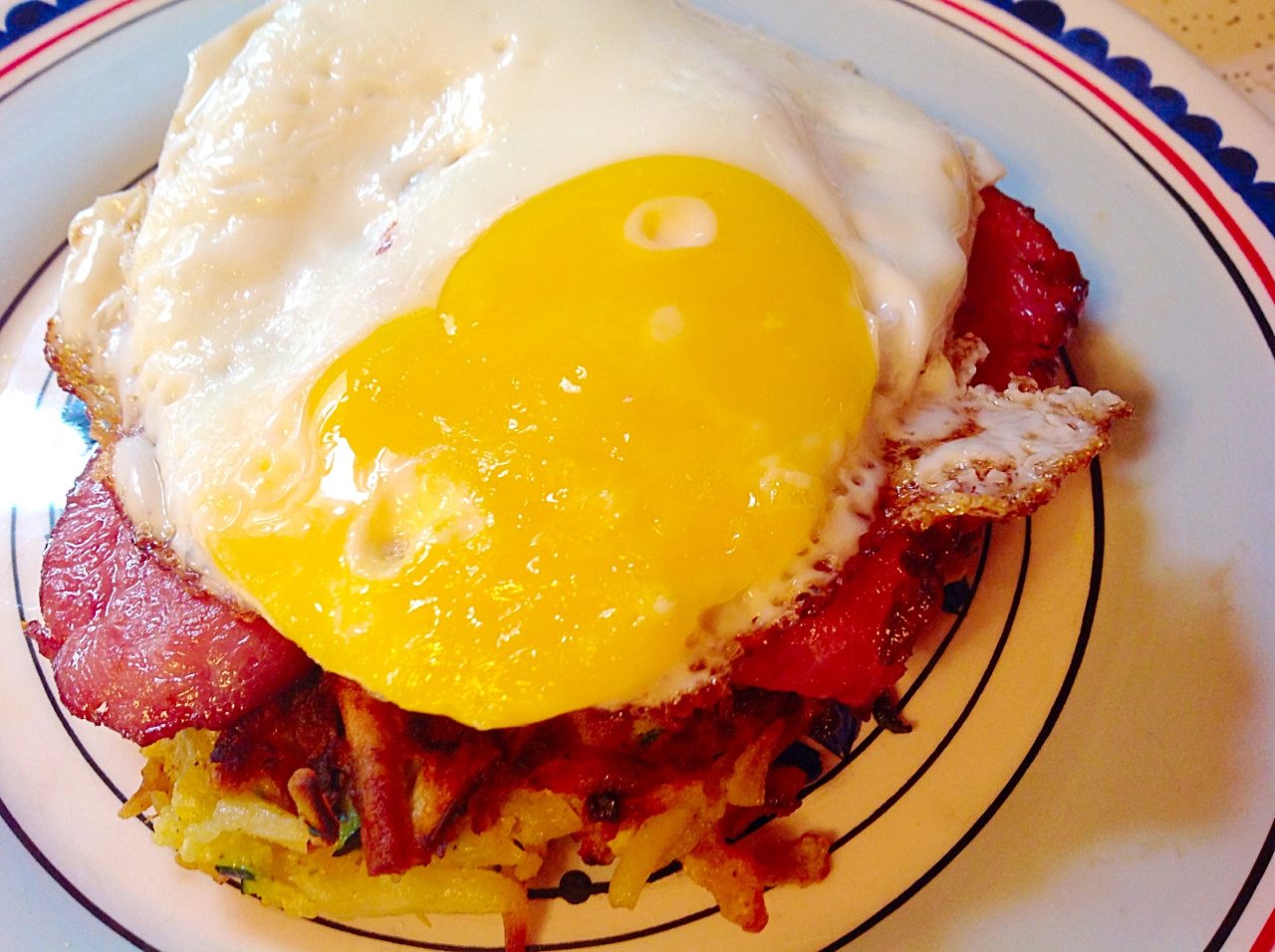 And and then with cheese and another big latke.  Breakfast perfection!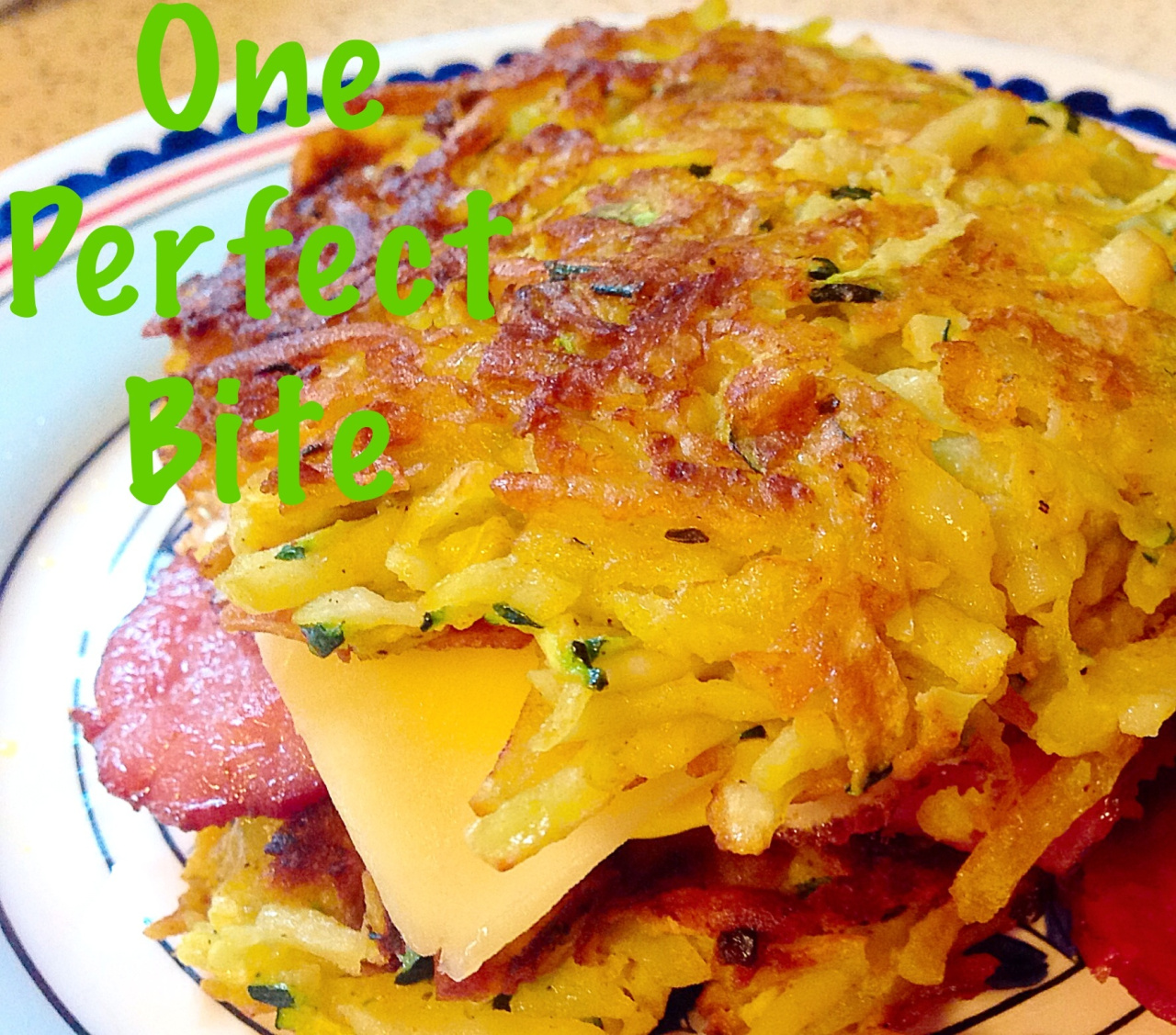 Enjoy!
Happy Hanukkah!