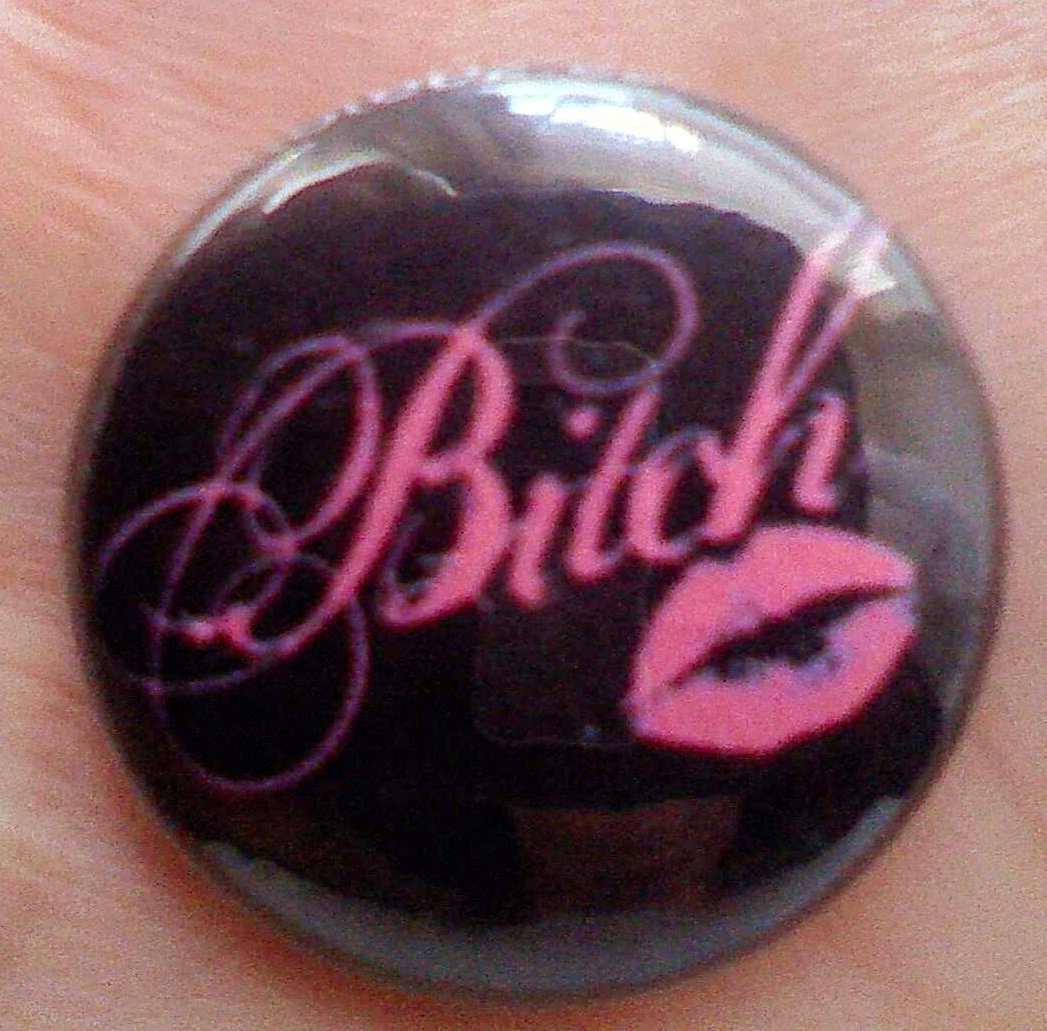 What's your middle name? Mine is Bitch, apparently. I don't ever argue, I actually agree. I'm a complete Bitch! The very worst creature you'll ever meet and be happy to run away from, if you can.
I'm not that fluffy and cuddly as I seem. Do not get me to my boiling point, I'll open my mouth, and then may God help you! So don't even go there – just leave before that "point of no return".
There's a song from an old Russian cartoon that's running in my head as I type this, the cartoon is about these  little creatures living in a swamp, they look like some type of an "anti-fairy" – green, wrinkly, with big hands, feet and noses, they run around making all kinds of troubles in people's lives by tricking them into believing they are actually fairy-like and magical.
Yep, agree with bitch calling!
Got a pin for it too!
So don't tell me I didn't warn you!
What's Cooking This Week
And just to prove the point I'm the most vile creature in the world, I have to admit that I promised to post a recipe of my upside-down plum cake back in September, and then I completely forgot. I do realize plums are not in season anymore, but you can still find some. Italian plums work the best for this recipe. Do taste the plums before making the cake, they have to be somewhat sweet, juicy and ripe. Another seasonal alternative that'd would work nicely in this recipe are apples or mango slices, choose semi-sweet crisp apples or firm but ripe mango for this.
Upside-Down Plum Cake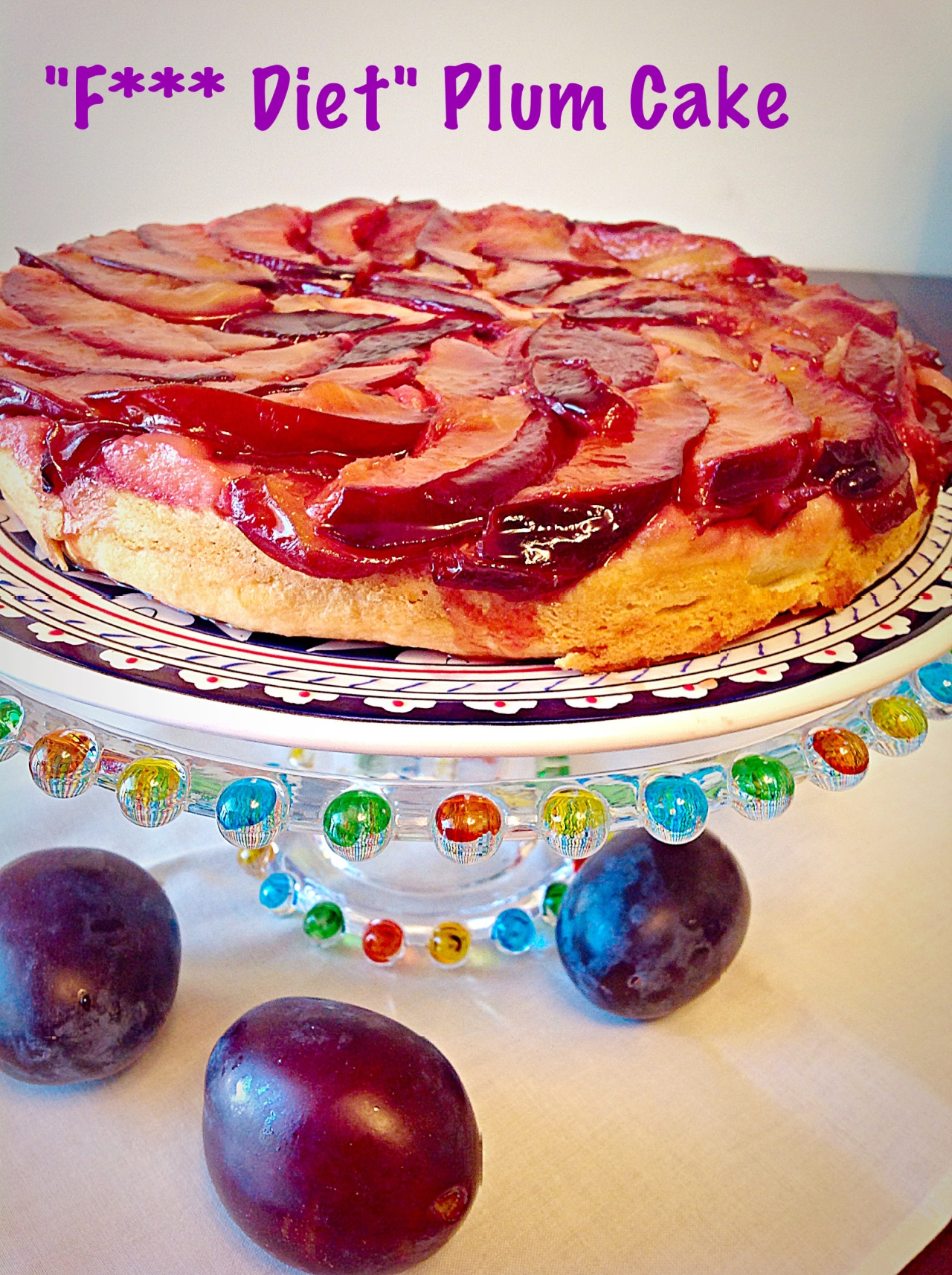 Topping:
6-7 plums (or other fruit), sliced
3 Tbsps of butter
1/2 cup packed brown sugar
4 tsps apple or apricot jelly, melted
Cake:
1 1/2 cup of flour (I used Cup4Cup gluten free mix)
2 eggs
1 stick of butter, room temperature
3/4 cup of milk (I used almond-coconut blend)
1 tsp vanilla
1 tsp baking powder
1/4 tsp salt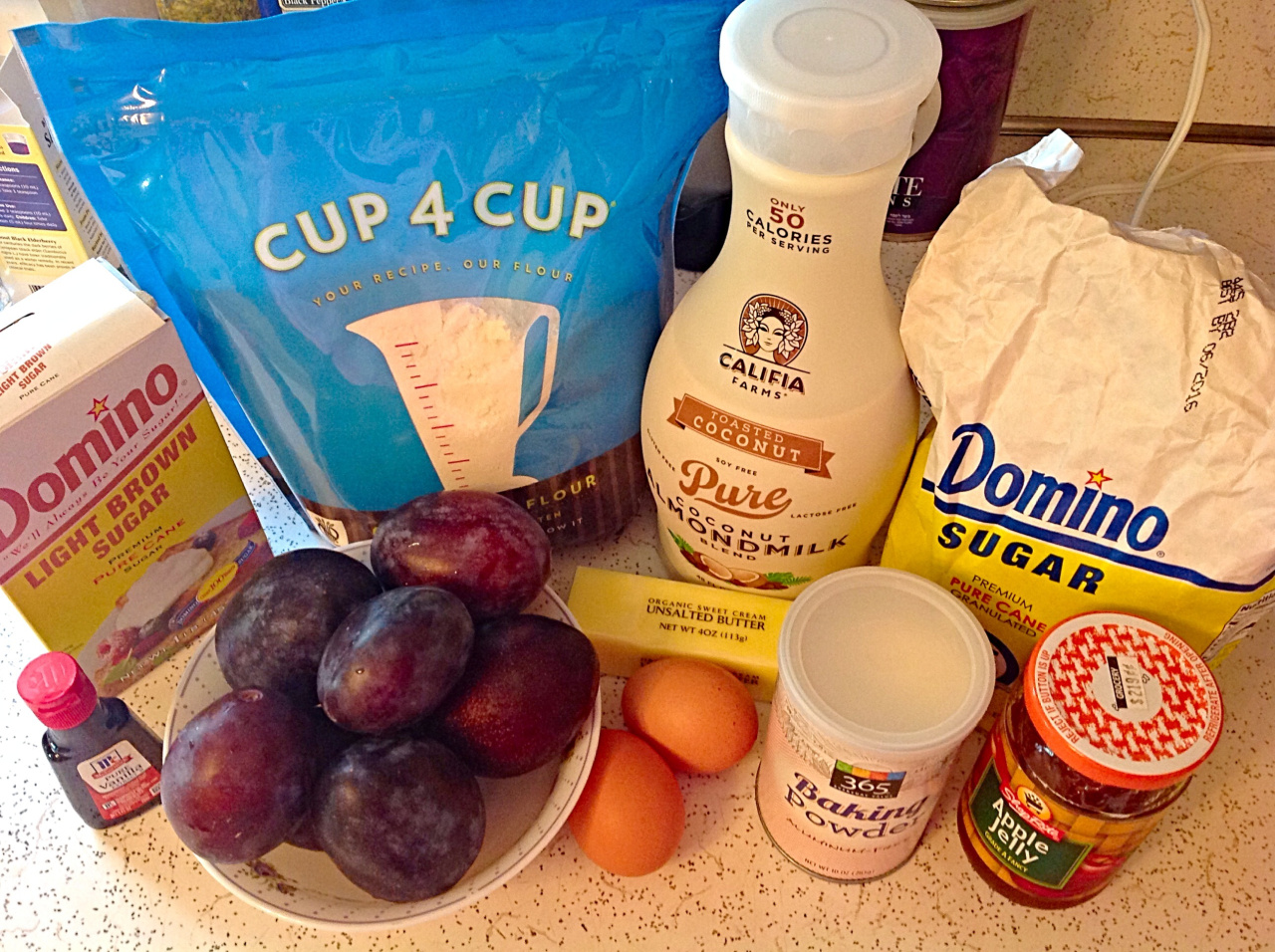 Pre-heat the oven to 350F, grease an 8-9 inch spring form cake pan. In a small pot, combine brown sugar, butter and jelly and cook for a couple of minutes till sugar is dissolved.  Pour it into the cake form and let it cool completely, then arrange plum slices and set it aside.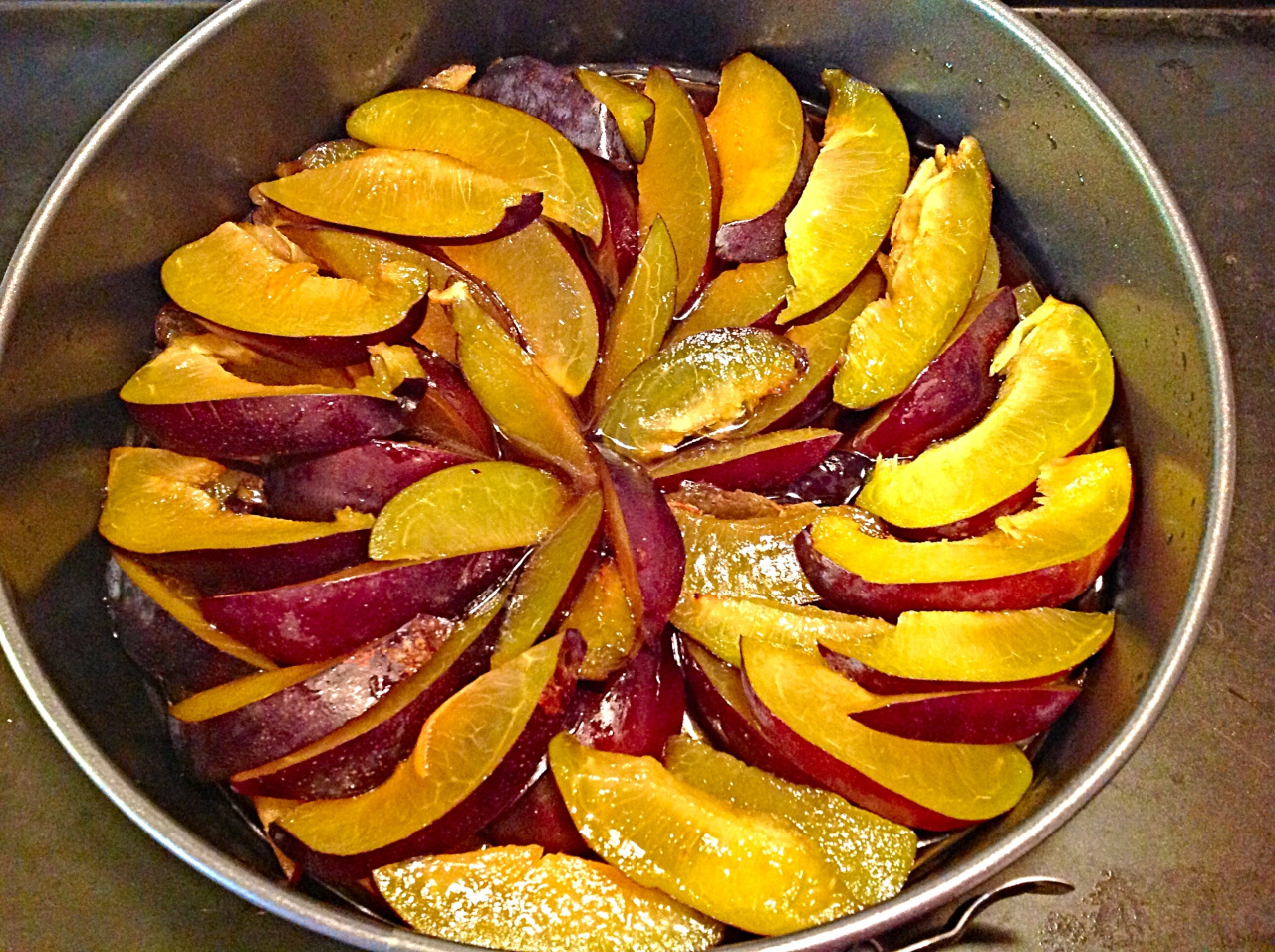 In a bowl, mix together all dry ingredients. In a separate bowl, beat together sugar and butter until light and fluffy, add eggs and beat again, mix in vanilla. Alternate adding flour mixture and milk and beat in-between. Pour the batter over plum slices. It will be somewhat thick.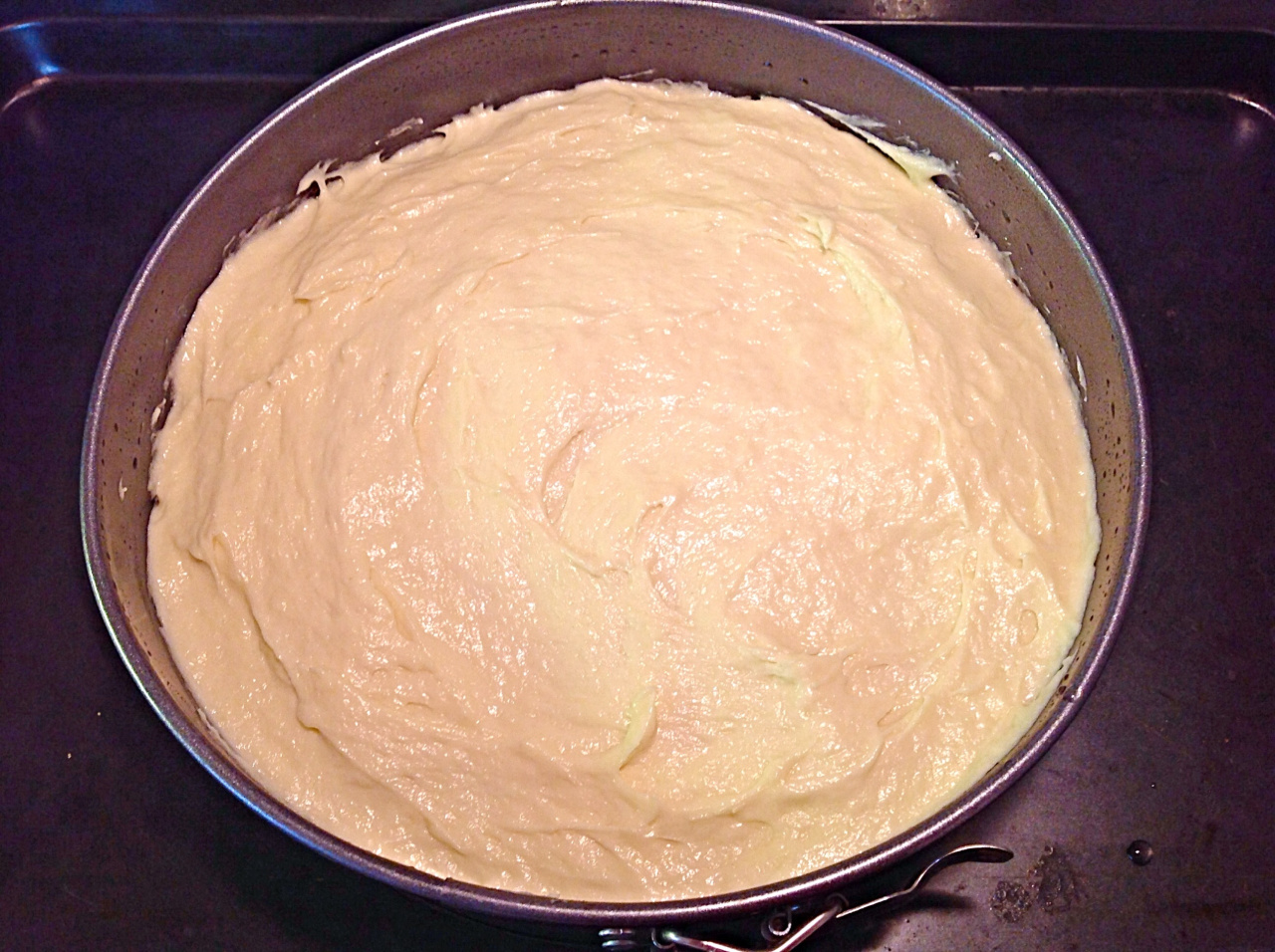 Bake for about 40 minutes. Let it cool down before removing it from the cake pan, invert on a plate so the plums are on top.
Let's face it, this cake is full of butter and sugar.
Yes, I'm a bitch like that and make you ruin your diet!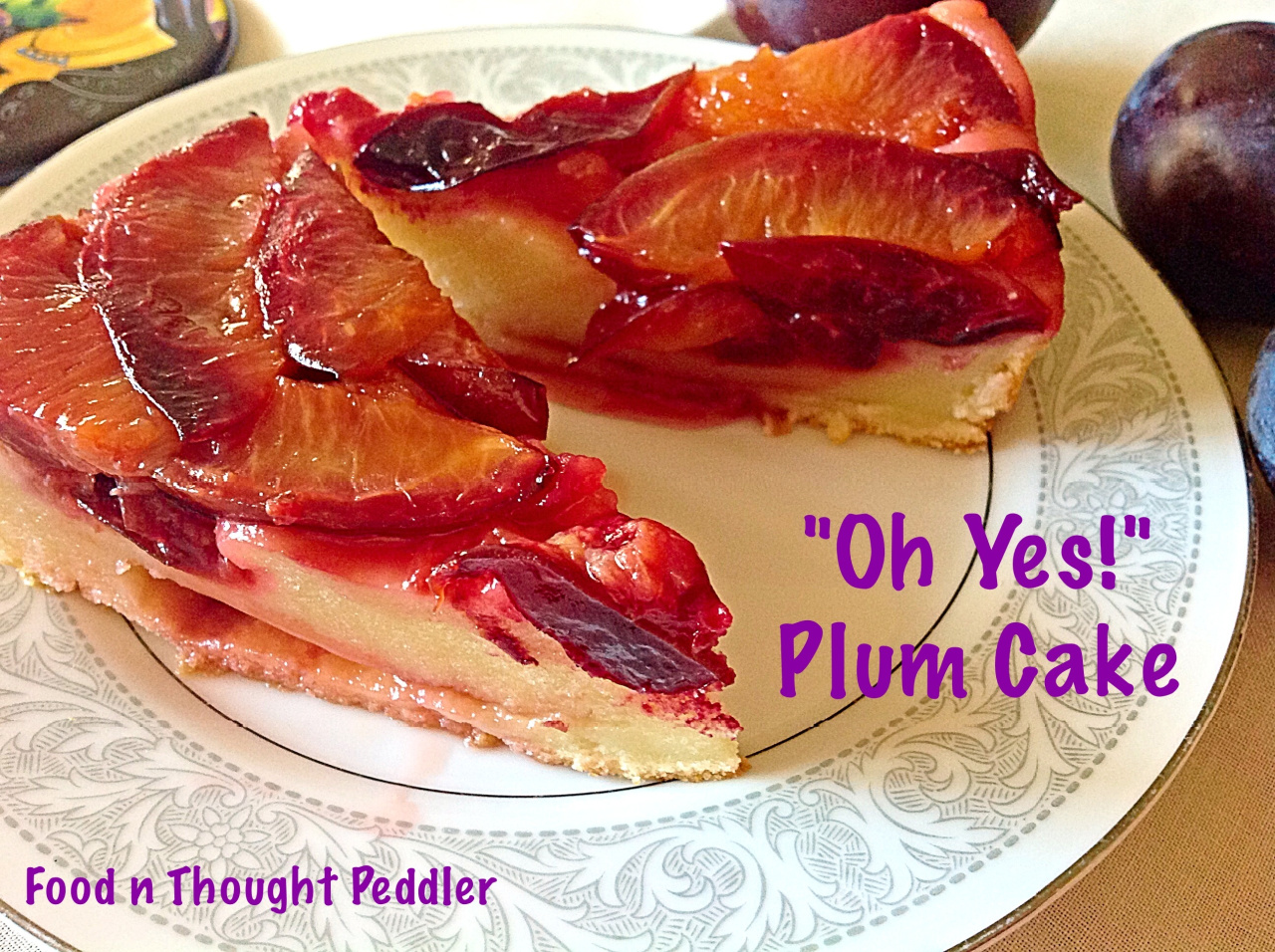 Enjoy!