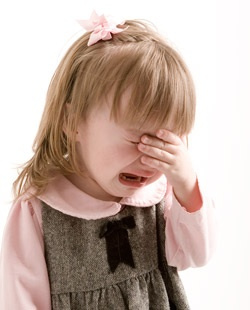 This past week has been really nutty with its own doze of crazy, especially Monday and Tuesday, all I wanted to do is sit in a corner and cry. Maybe I should've. Because I was still steeping on Wednesday. And then there was Thursday's Full Moon – just crazy all around!
I'm an empath, that means I feel people's energy and their feelings pretty strongly. Sometimes it enhances my own, in a case where I have a strong bond with the other person, it also allows me to feel and appropriately respond to that person's needs – if I feel they need a bit of a space, I'll step back for a while, silence is not always a rejection, I'd still hold the person in my thoughts but will also allow for some rest time too; on the other hand, if I feel either my presence or empathic support is needed, I'll offer it, and I will mean it if I say "I'm here for you, for anything you need".
And then there are people whose energy I'd rather not feel or be around at all. Sometimes I bump into one accidentally and immediately get whirled in into their chaotic and destructive field. And, if I'm unprepared and unprotected, I absorb it all, and then it takes time to "re-work it and dump it out". Ughhhhhh!
November is usually a high-intensity month for me. I'm a "watery"/emotional Scorpio on any given day, so when my birth sign time comes around, I get hit with a double energy of all the feelings swimming around. The intensity usually subsides for me around early December. So as much excitement as I get from my birthday month, I often just can't wait till it's over too.
Therefore, if you feel extra sensitive or emotional or just out of your element for the past couple of weeks, welcome to my life! 🙂
 What's Cooking This Week
Today's recipe is all about that "out of your element and inside out" untraditional take on an old favorite. Stuffed potato is probably one of the best and most satisfying classic dishes you can make. Choices are really unlimited: meat, cheese, veggies, a bit of it all… This recipe is a different take on the classic dish that may become one of your favorite too.
"Inside Out" Stuffed Chicken
6 boneless skinless chicken breasts
3 large tomatoes, diced
1 1/2 cup of shredded potatoes
1 can of artichoke hearts
1 cup each mozzarella and cheddar shreds (I used daiya)
1 tsp each basil, oregano and thyme
salt, pepper, olive oil, fresh chopped herbs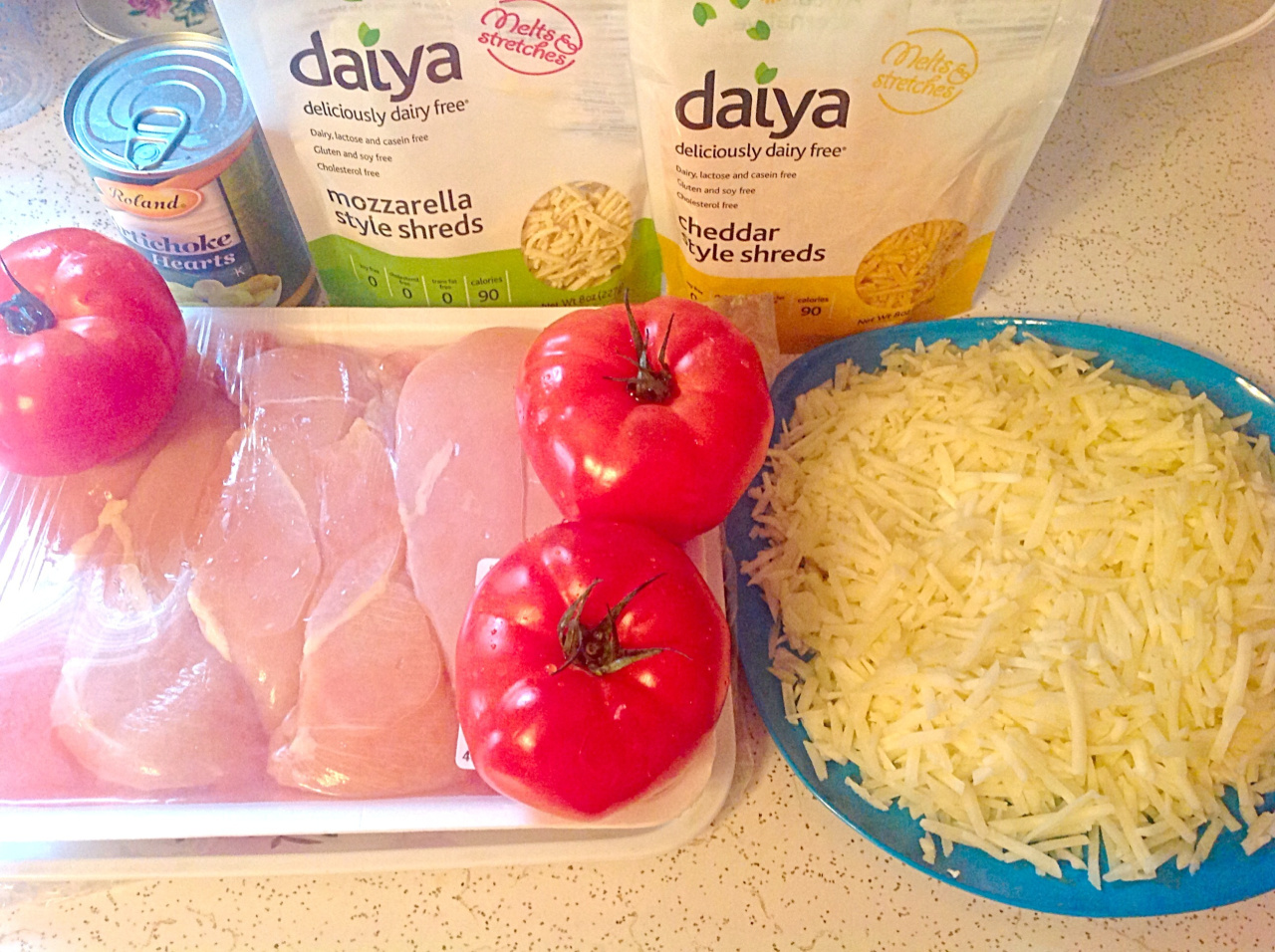 Cut the thickest part of each chicken breast to kind of "open it up", salt and pepper it and then place some of the shredded potatoes inside.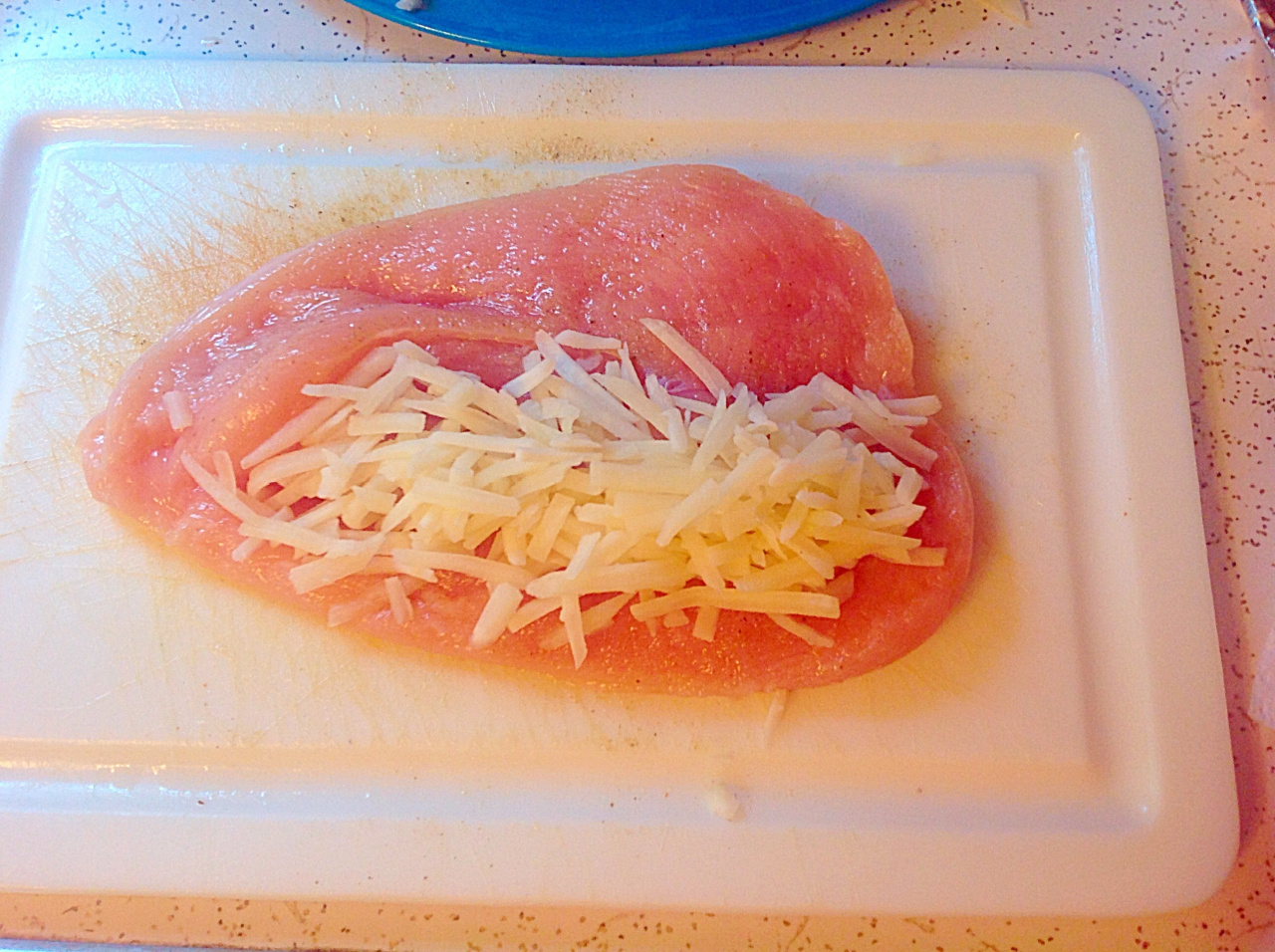 Wrap the chicken, salt and pepper the top and place in a baking dish with some of the olive oil on the bottom. Repeat with each chicken breast. Arrange cut tomatoes and artichokes around the chicken, season it with salt and all the spices.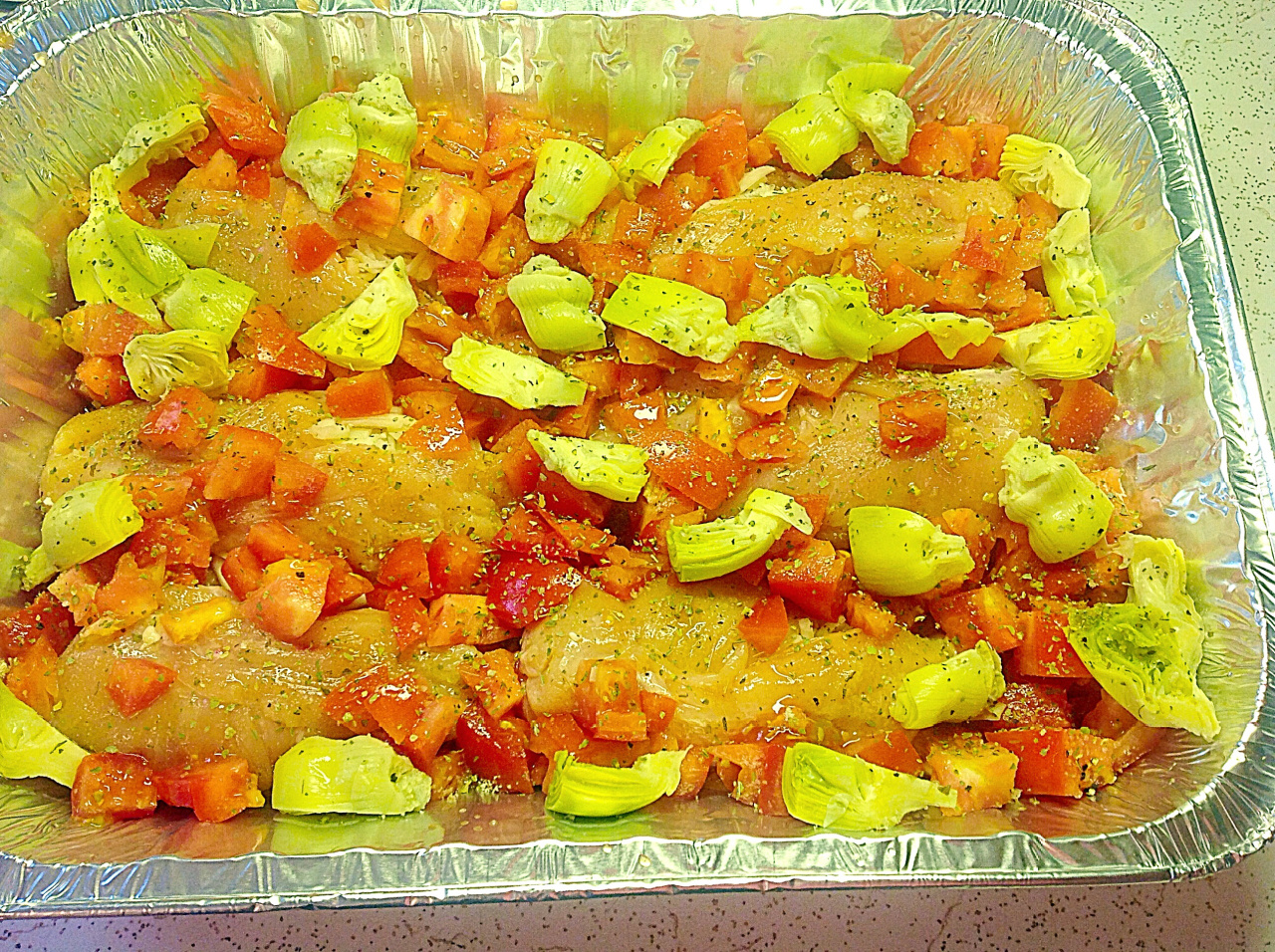 Bake in a pre-heated oven at 375F degrees for about 30-35 minutes. Right before the chicken is done, top it with a mixture of cheese and bake till it melts. Garnish with fresh herbs, I used a combo of parsley and basil.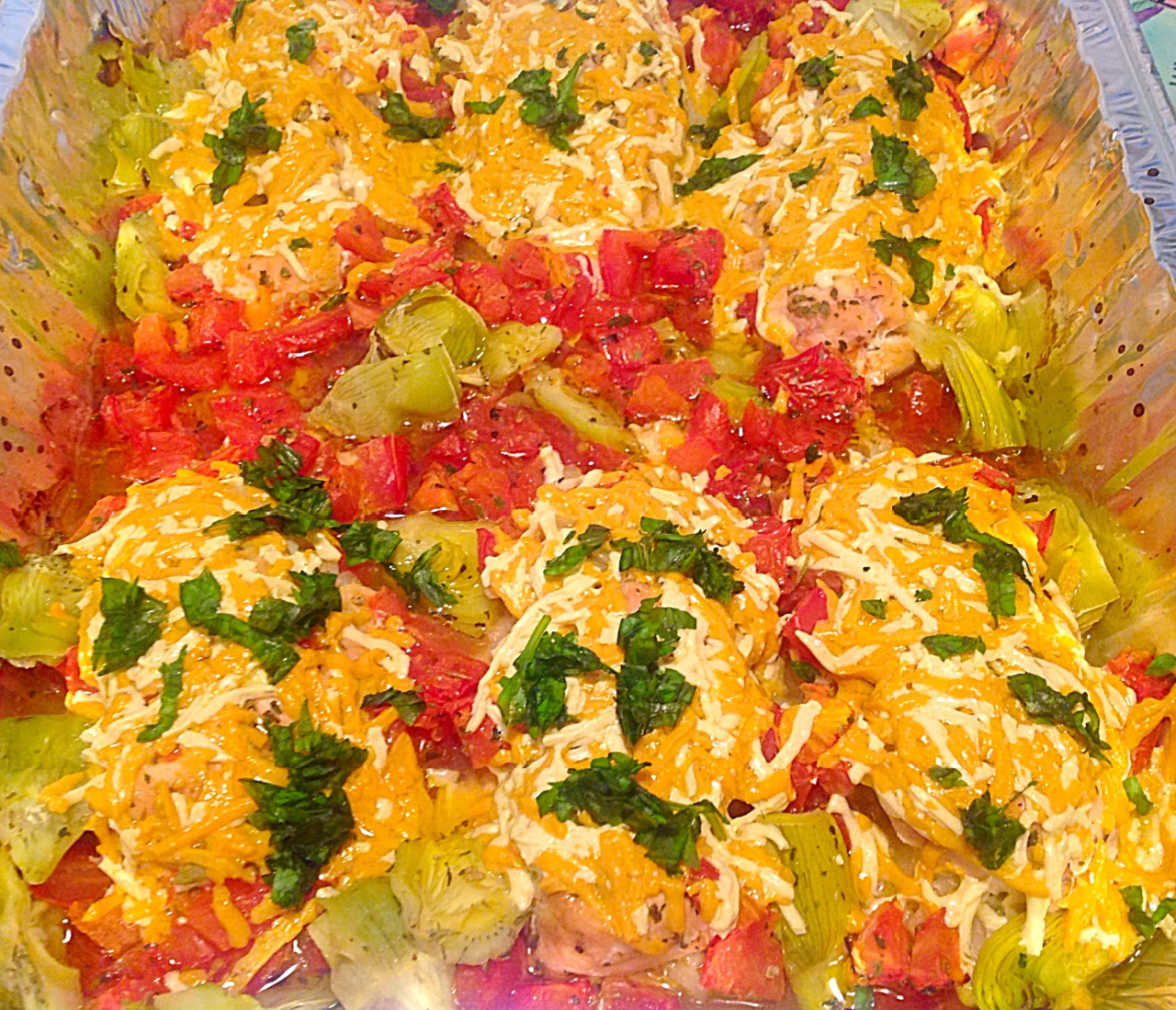 You have a complete dinner ready in less than an hour. And you can toss a salad together while that chicken is in the oven. Satisfying and easy, even on those days when you were shredded to pieces.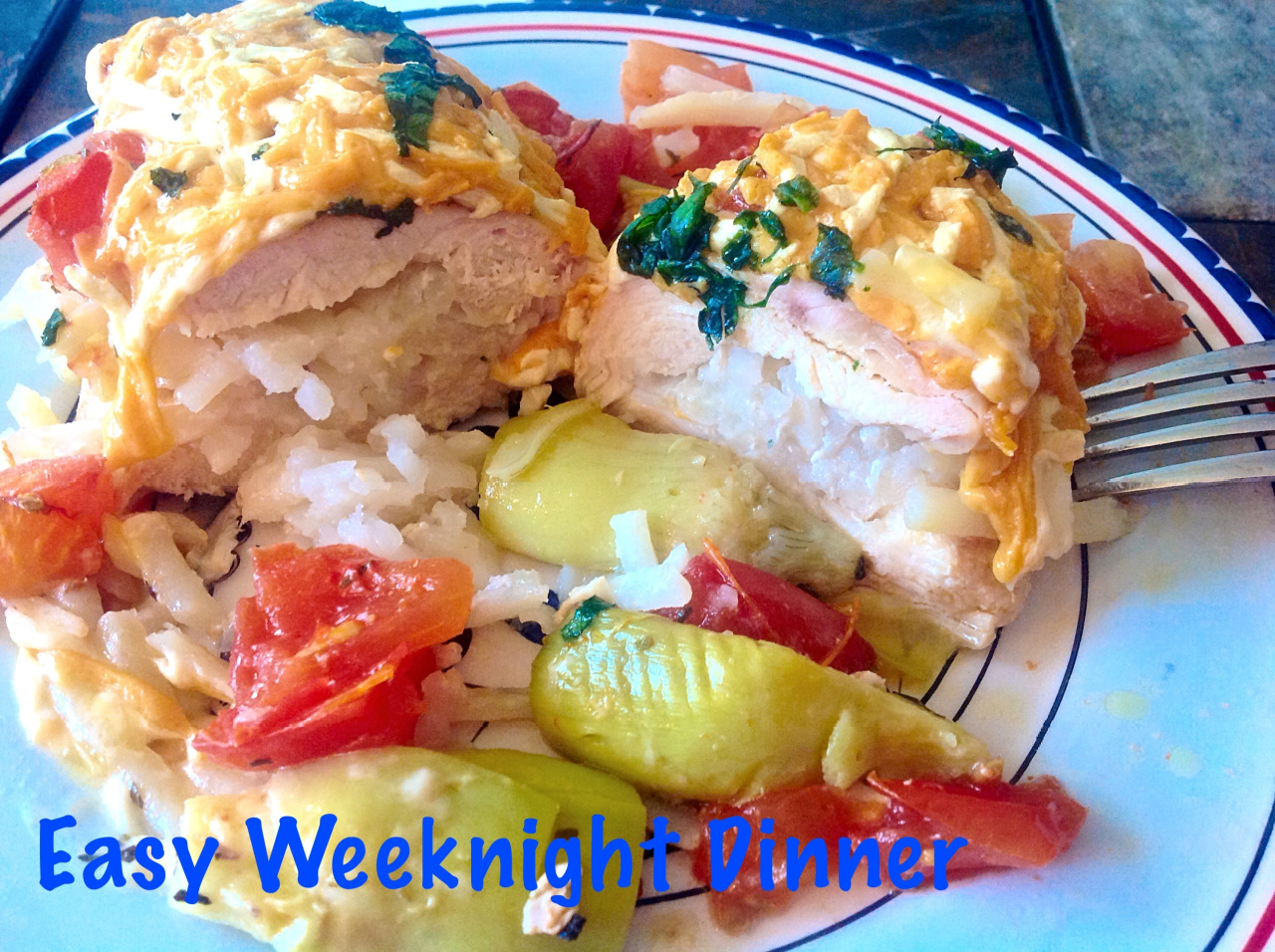 Enjoy!