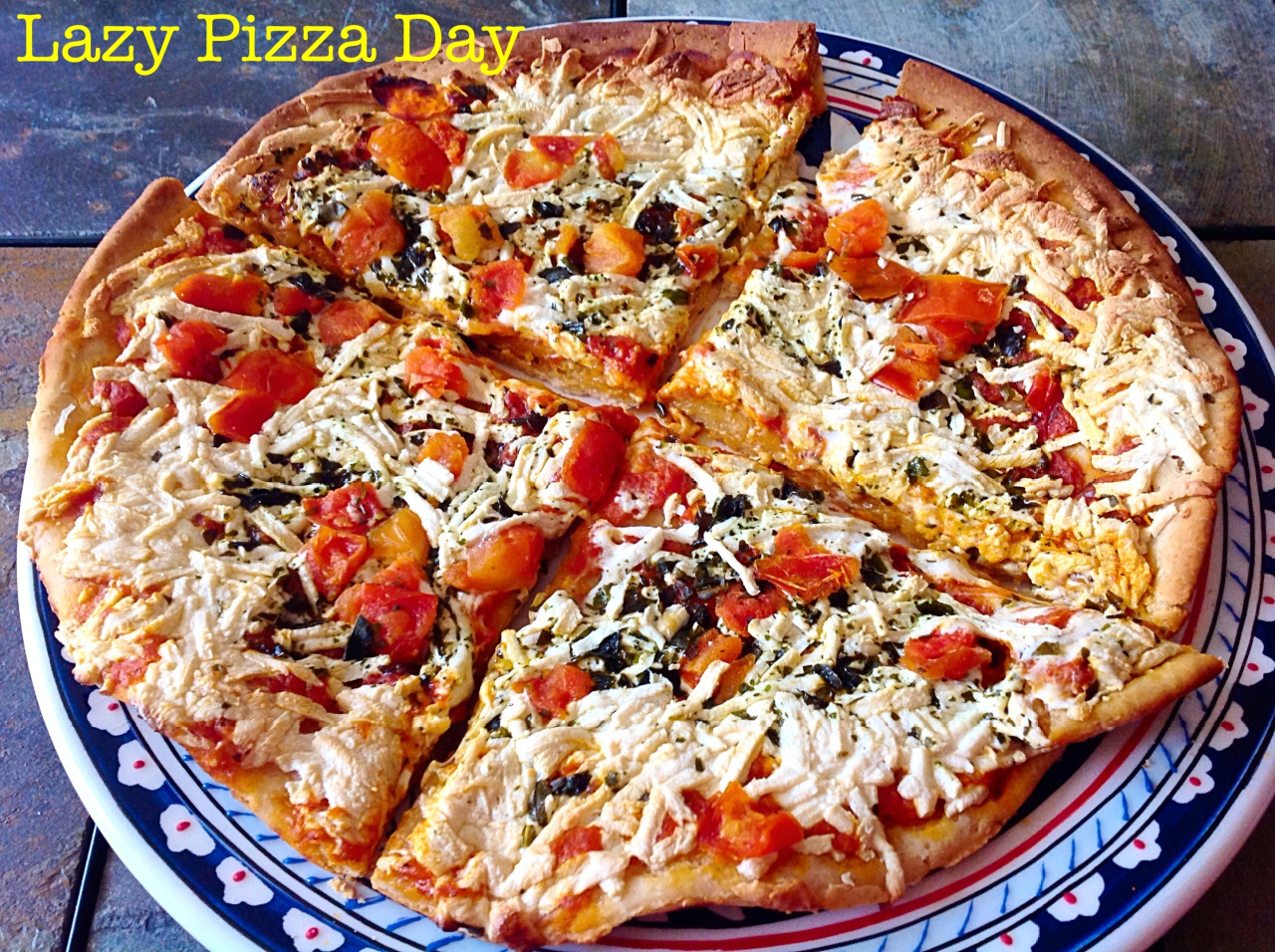 3 things I'm grateful for today – having a lazy day:
–  Pizza for lunch (gluten free of course), from the box (because the day is lazy). When I'm half-lazy, I get pre-made crusts from Mozzarelli's on 23rd Street and add my sauce and toppings. And when I'm in a mood, I make it all from scratch, my favorite is shredded chicken with portobello and zucchini.
–  Switching between watching Sex and the City reruns and Bridget Jones's Diary, and this joint plot somehow makes sense. At least in my life.
–  "Plotting" what to bake in the next couple of weeks. The choices are endless but will probably include a plum cake, homemade pop-tarts and apple "rose" tartlets.