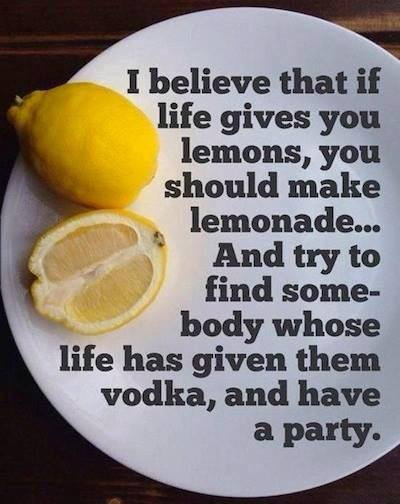 In my life I've gotten plenty of lemons, have squeezed a fair share of lemonade (served in silver lining glasses), but I now prefer a "stiff one", it is so much better when dealing with life blunders and disappointment.
I have both lemons and vodka, I'm self-sufficient like that, bitches!
Now let's have a party!
The one where dessert is served of course. What's a party without one anyway?! Today's recipe is definitely indulgent but nothing I can say "it's not good for you". If you ask me, what's good and what's not, don't expect me to say no sugar and no fat is good. I say, if it's natural, and everything is used in moderation, go for it, enjoy! If you're curious about my food philosophy, head over to my Healthy Living page.
It's actually not that complicated:
eat food and not chemicals,
if you can't pronounce it, don't eat it,
healthy fats over no fats,
natural sugar sources over sugar substitutes,
dinner size plates are considered serving platters in Europe so I use them when guests come and stick to salad plates on a regular day, that's your serving, trust me, you don't need more,
when you truly crave something, have it, don't substitute with some low fat or low sugar version, you won't kill the craving but will end up consuming way more calories than anticipated,
and just enjoy the food, no guilt trips, no regrets, eating should be an enjoyable experience, use common sense, and nourish both body and soul!
By the way, I'm only about 12 pounds over my pre-pregnancy weight in my 20s. I call them my "life lemons and wisdom" pounds. I just redistributed them to make the curves where a woman in her 40s is supposed to have body curves as not to look like a 20 year-old boy. Or maybe those are chocolate and avocado pounds?! Maybe, but who is watching it really?!
So cake with butter, white chocolate and liquor? Oh, absolutely! With a "stiff one" on a side. Vodka that is 🙂
What's Cooking This Week
Today's recipe is surely decadent in sound and taste, but unless you intend on eating the whole cake (and you may actually want to, it's that good), I think you will be fine with a slice or two. It's flourless and is therefore naturally gluten free. White chocolate inside is actually there as a binding and creamy ingredient, you won't taste it once the cake is baked. It's also not very "lemony" so if you want an extra tart punch, do like I did and garnish with some cut lemon slices. The cake does call for a few extra steps to make it, but it's totally worth it, and it's otherwise fuss free and straightforward. It will fill your kitchen with a divine lemon smell so have your vodka ready because people will be knocking on your door to join the party.
Torta Caprese Bianca 
(Italian Lemon Cake)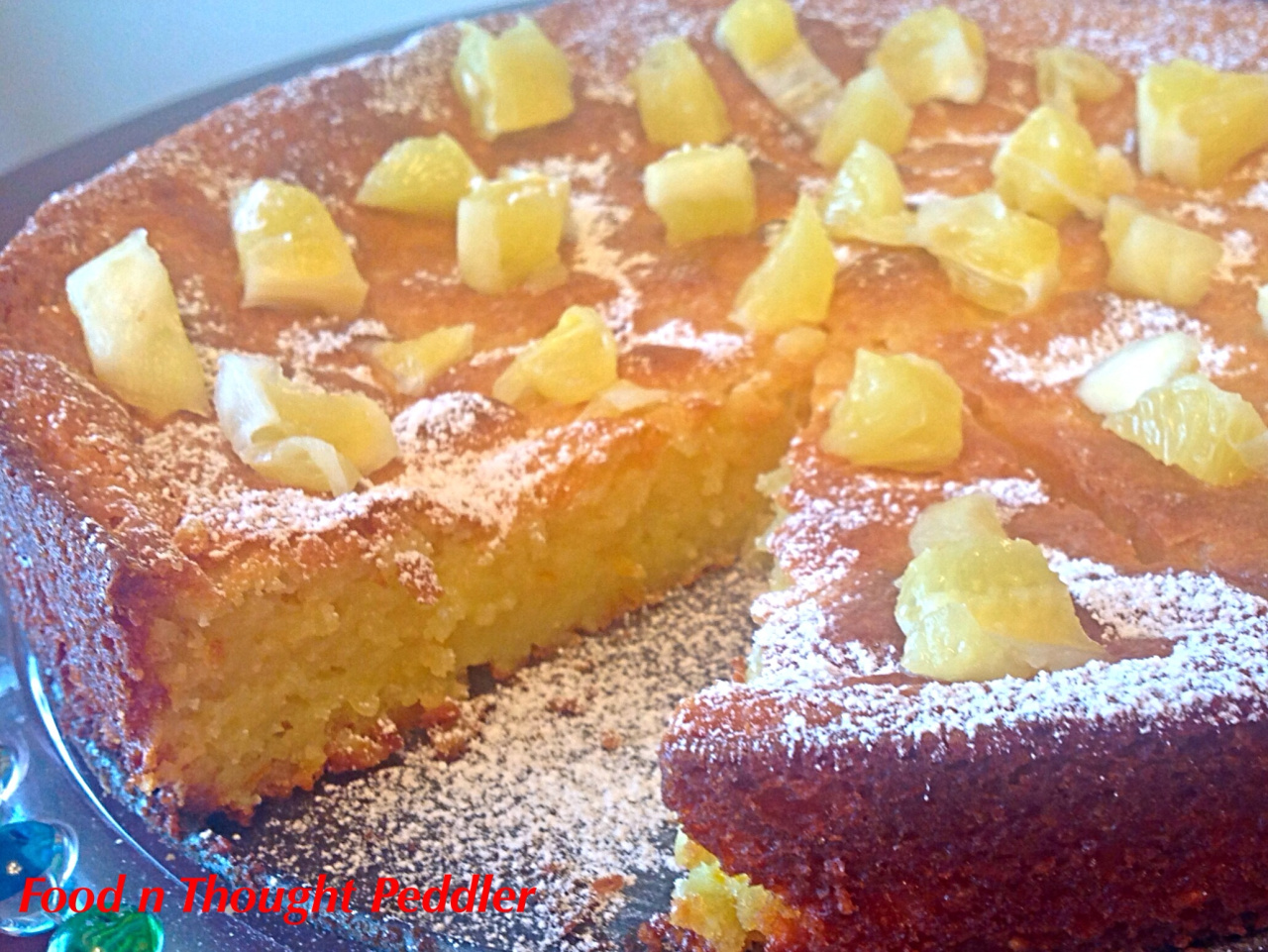 3 1/3 cups of almond flour
1 cup of sugar
1 cup of white chocolate chips
3 medium lemons, zest of
4 eggs, separated
2 Tbsps of milk or cream
3 Tbsps of Limoncello
1 1/2 sticks of butter
1 tsp of lemon extract
powdered sugar and lemon to garnish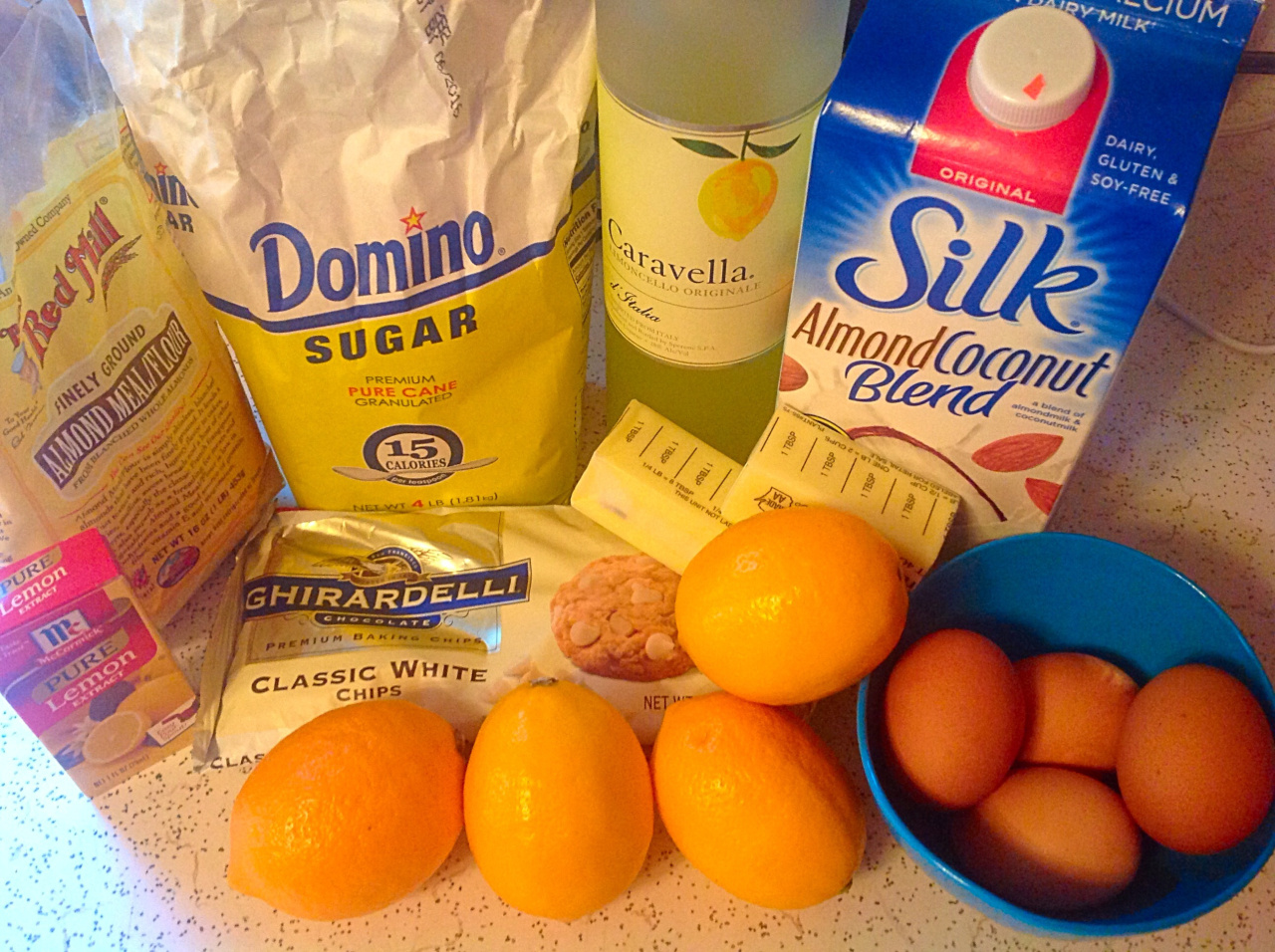 First you need to separate and have all different ingredients ready in separate bowls. Zest the lemons, separate eggs, measure the flour and sugar, then pour milk or cream over chocolate chips and melt them together then set aside to cool off.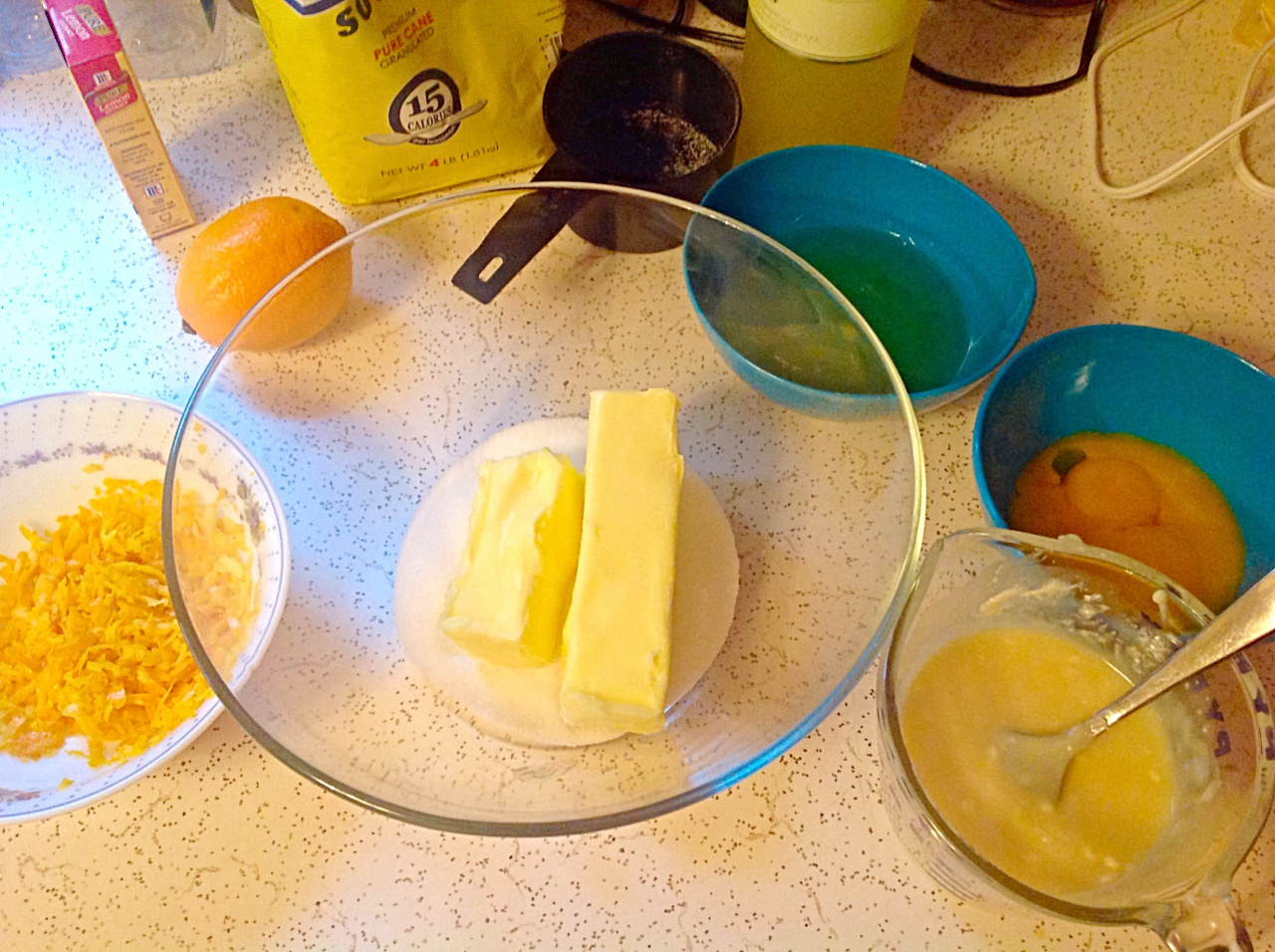 Beat together butter and about 3/4 cup of sugar till fluffy. Then add lemon zest and egg yolks and beat again. Add limoncello and melted white chocolate, beat again. Mix in almond flour and beat some more.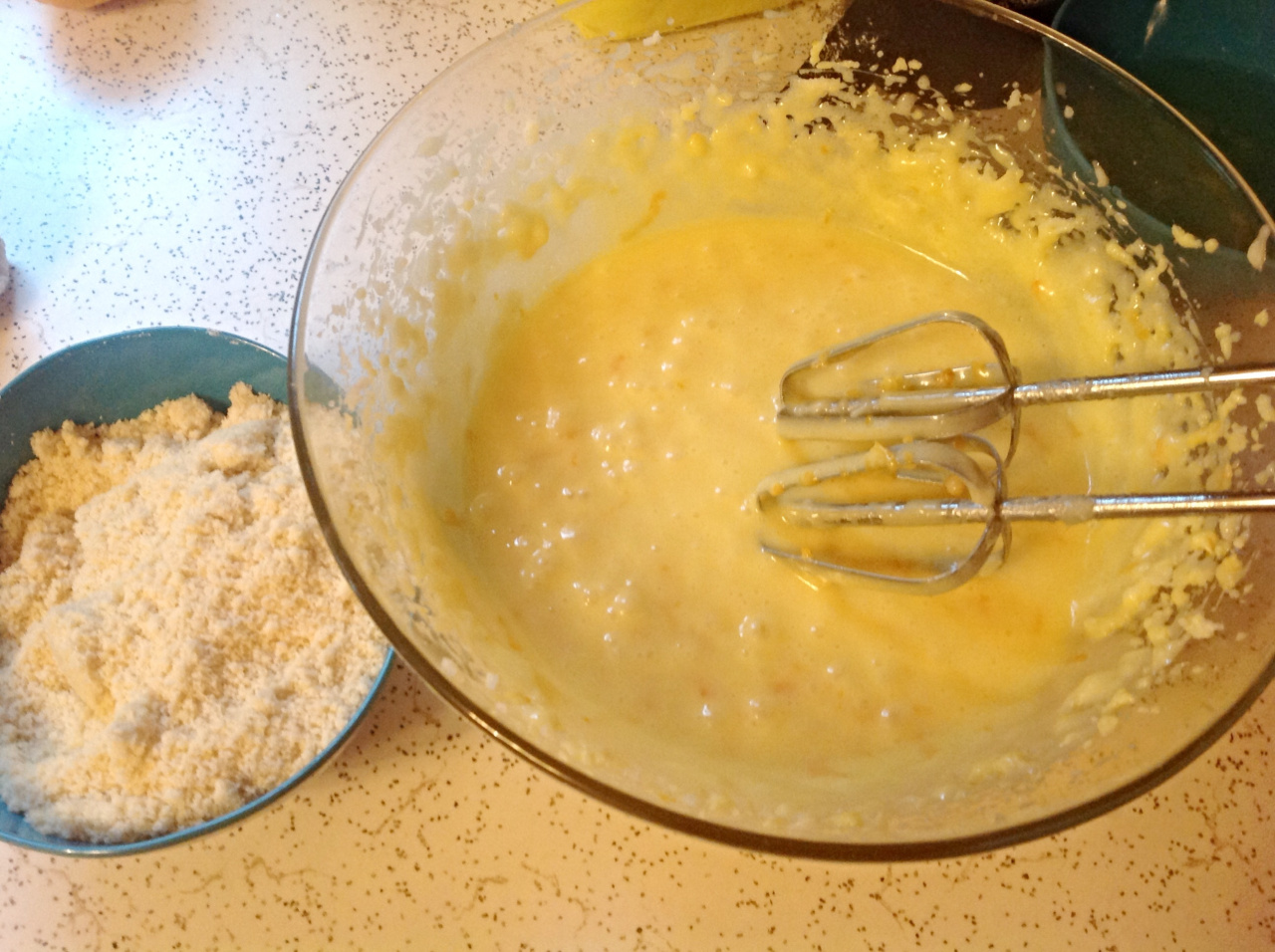 In a separate bowl beat egg whites until soft peaks appear (make sure the beaters are completely clean and dry), then add the rest of the sugar and beat until it's stiff. Then gradually fold in egg whites into prepared batter.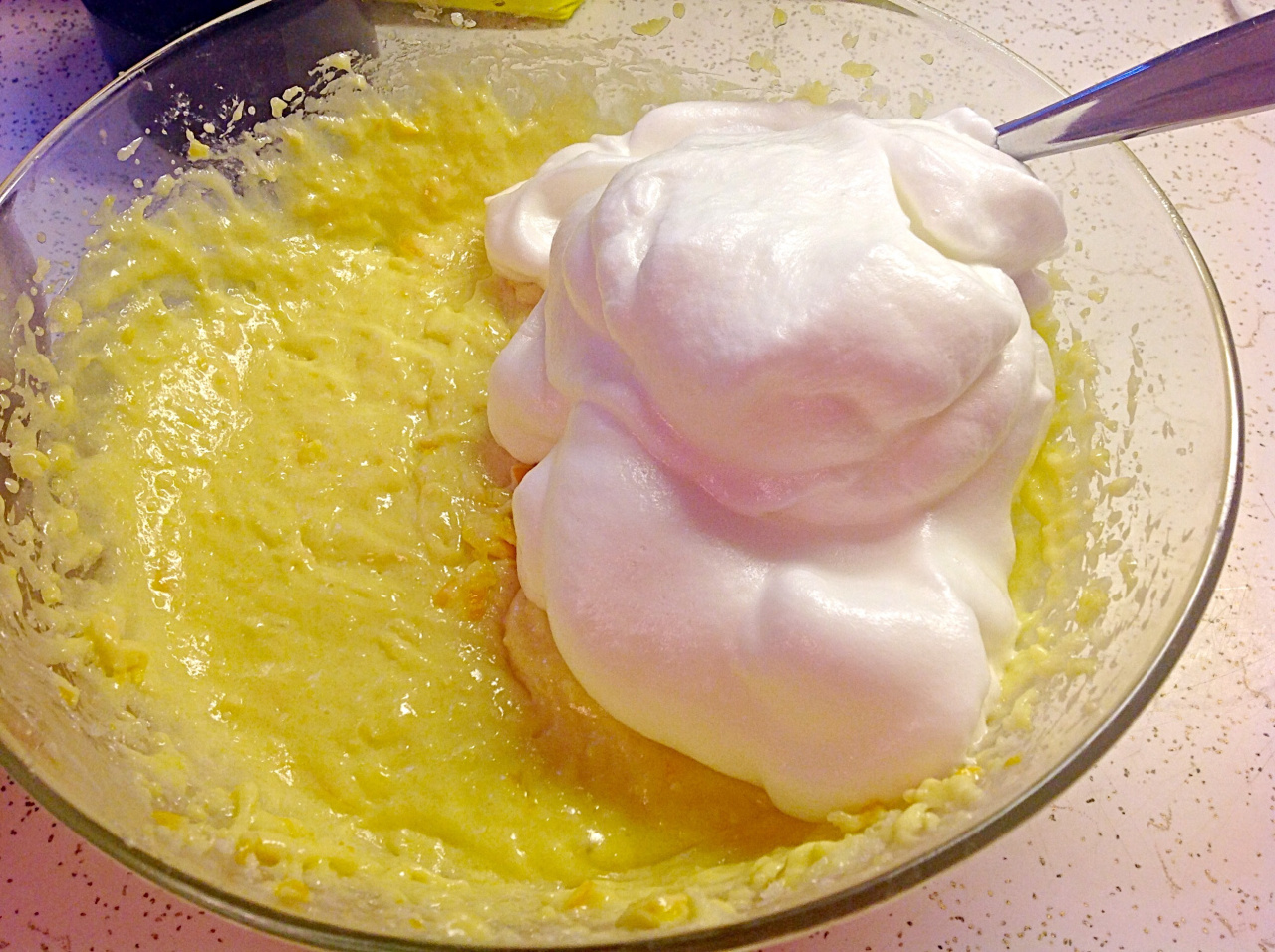 Lightly butter or oil a deep cake pan, spring form pan works the best here, and pour the batter in. The cake will puff up a lot while baking therefore make sure you have enough room in the pan. It will deflate a bit though while cooling off.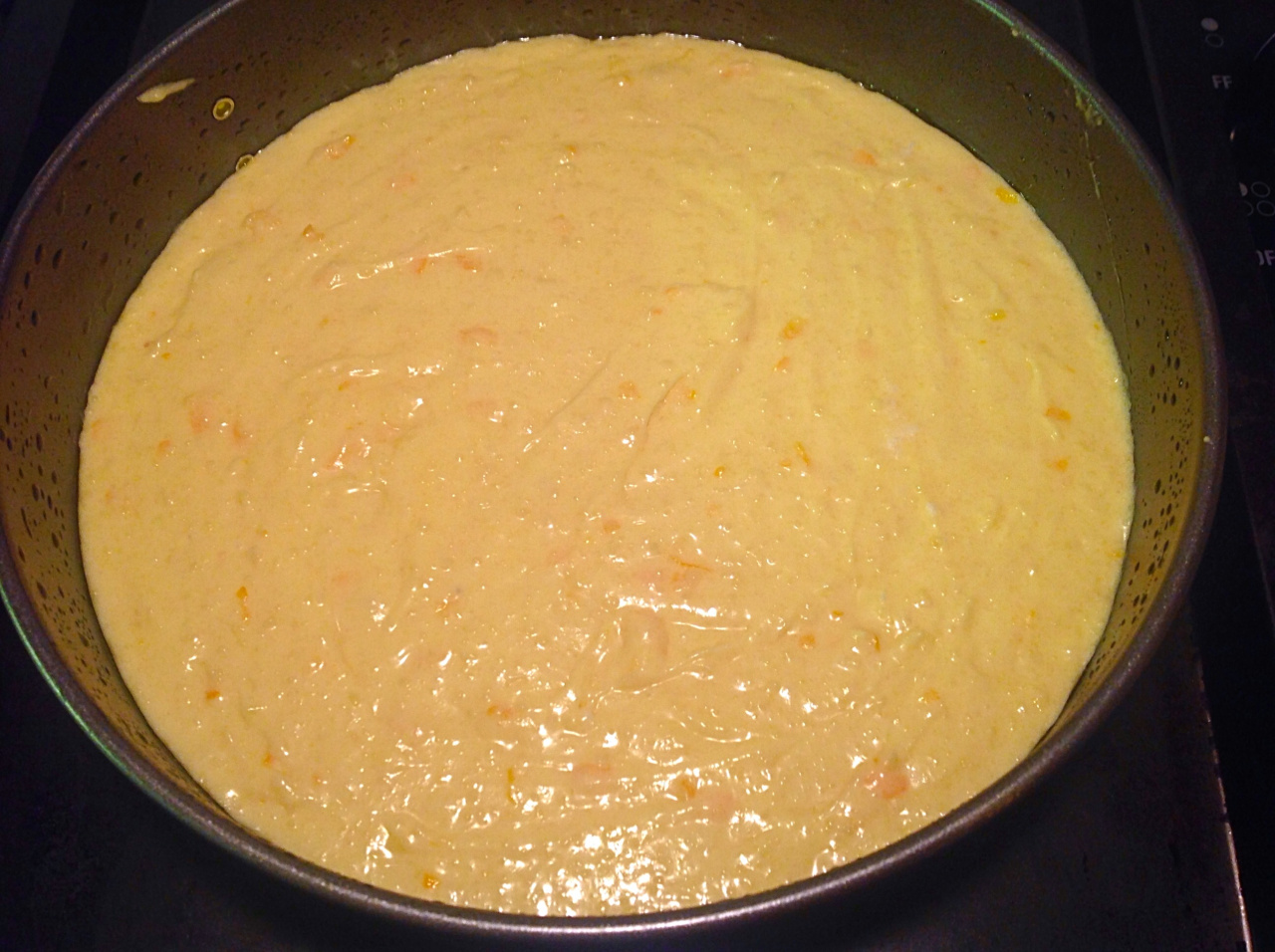 Bake in a pre-heated oven at 350F degrees for about 40-45 minutes. Wait until the cake is fully cooled off before removing it from the pan. Garnish it with lemon and powdered sugar. It could be kept either on a counter or in the fridge, the latter option will give you a bit firmer cake, both versions are still very tasty.
Now where is my vodka?! 🙂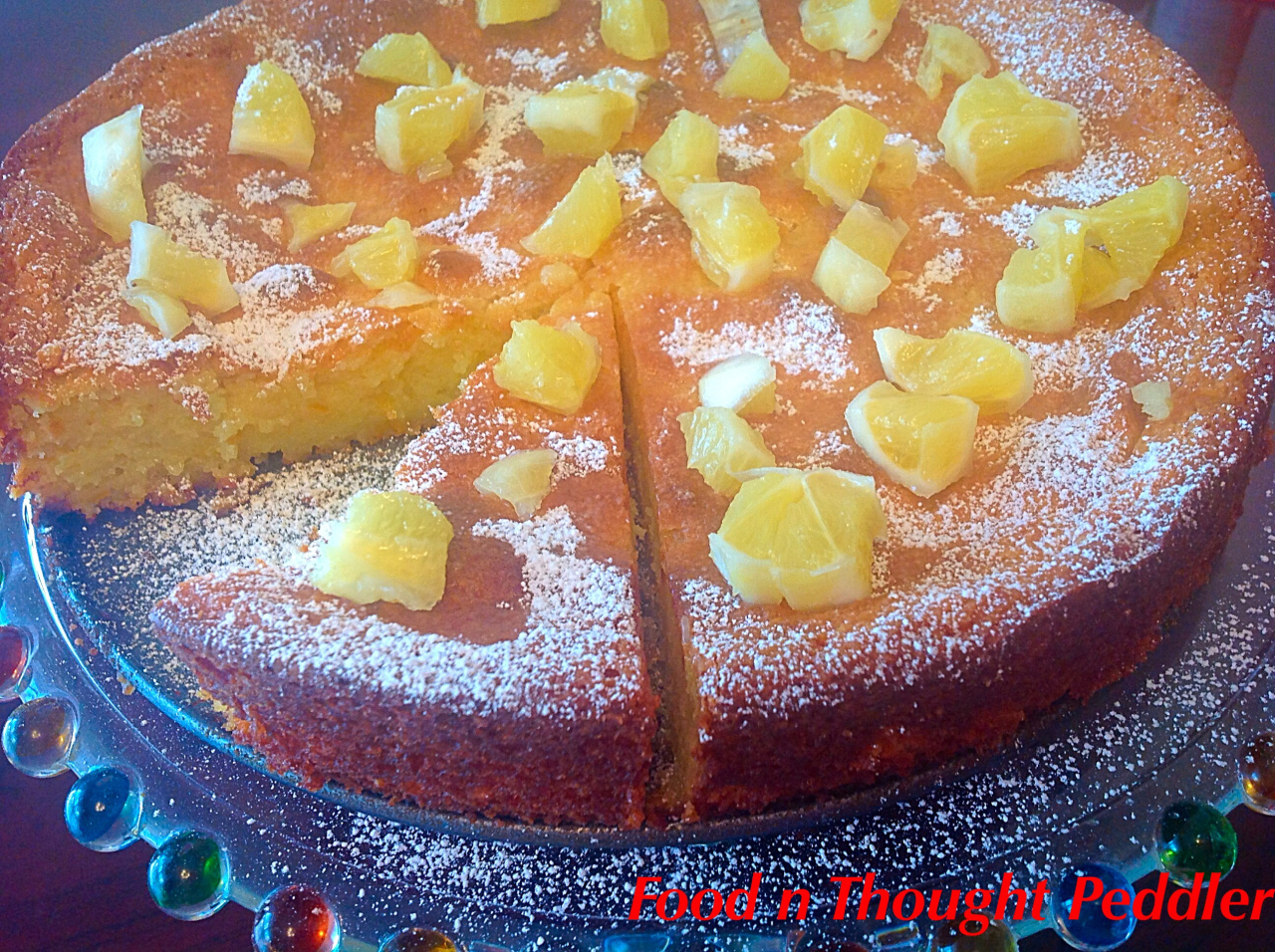 Enjoy!