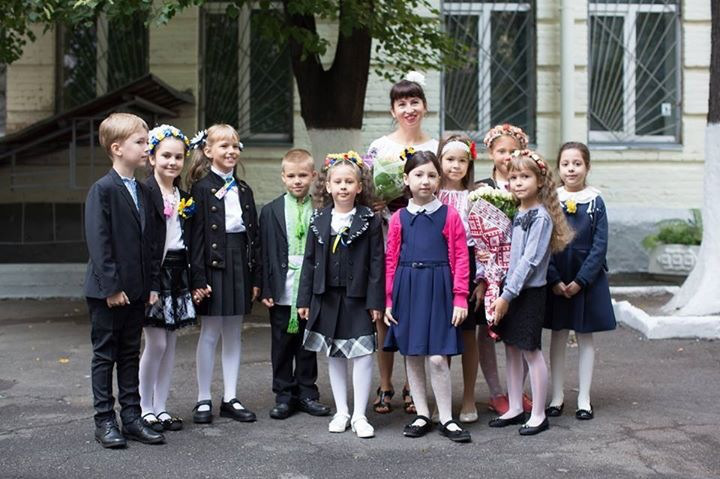 3 things I'm grateful for today:
– This picture of Ukrainian children on their first day back to school. Notice beautiful headpieces of flowers in the national colors of yellow and blue. This appeared in my Facebook feed today and was photographed by Humans of New York. If you don't  already follow this page, please do, you won't regret it. It's a collection of pictures and their stories done by a young photographer who just a few years ago, broke and unemployed, came to New York and started taking pictures and talking to people giving them a chance to tell their stories. Fast forward to now, the guy is widely popular, with a best selling book and another one on a way. He is now on a world tour talking to people and taking their pictures. I'm so happy he decided to stop in my home country Ukraine!
– Happy birthday to my old boyfriend Paul! Yes I collect old boyfriends, or rather say, I recycle them into friends, when appropriate of course, because once the relationship changes, where does the love go?! I'm happy to say that I'm still in contact with many old boyfriends, some span decades and literary an ocean. No, it's never been a problem, neither for me, nor for them, nor for any current man in the picture. Because again, we are friends… So happy joyous birthday to Paul, and may we both continue being cancer free and successfully pushing each other's buttons!
– A leisurely afternoon I just spent at the hair salon being pampered and chatting with pals. Those are the best moments to be cherished!