It's Crack (Um, Tea) Time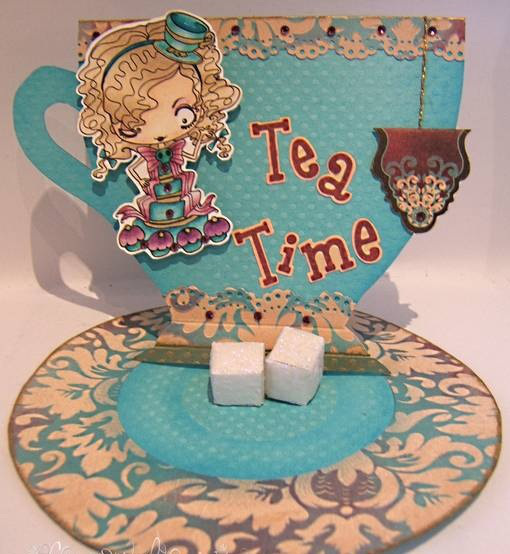 It's crack time, also know in my life as Medrol pack. It's a steroid that I have to resort to once in a while when my asthma starts acting up, and nothing else is helping. My asthma is pretty stable, and I'm actually not on any daily medicines for the past few years, unless I get sick, then all bets are off. Which is what happening now, I had a pretty bad head cold a couple weeks ago, some symptoms lingered and progressed into asthma. That's how it usually happens for me.
And now it reminds me how far I've come in managing this disease (courtesy of 9/11 by the way, as I was working in an agency just 4 blocks away, witnessing the 2nd plane strike into the Twin Towers, luckily escaping, but asthma symptoms started that same year, as the air quality was very bad even months after it happened). The change in my symptoms came when I first eliminated dairy and later gluten out of my daily consumption and gradually came to a point where I really didn't need daily meds anymore, unless I got sick or it was an especially cold and dry winter. So I've been completely gluten free for 5 years now, and I really see a difference, and I've been about 7 years dairy free with an occasional taste of some butter or yogurt (mostly in baked things), I found that butter or ghee or cultured products like yogurt give me less troubles than milk or cheese so I do use them in baking sometimes. I also just tried goats milk yogurt and was fine, that may become an occasional treat as well.
But back to crack (um, Medrol). It's basically like an amphetamine in a legally prescribed pill form. I'm kidding of course! But you do feel like you are on speed! So as much as I hate taking some medicines, especially heavy ones as steroids, when the doctor tells me I need one, luckily usually no more than once or twice a year or so, I just concentrate on the "good" effects and embrace the extra burst of energy and elevated mood 🙂  And after feeling so breathless and lethargic for several days prior, this may be just what the doctor ordered!
And speaking of food crack, there are some foods that I simply cannot keep in the house, as I won't rest till they are completely gone.
– Peanut M&Ms (I'm totally fine about the plain ones though)
– Sweet potato chips, especially if paired with salsa (but not the regular potato chips)
– Hummus with just about everything, especially the one from Mediterranean place by my house
– Caviar (it's a Russian thing to indulge in)
–  Mortadella (I know, go figure, but I just love it)
– Chocolate, of course, but I do always keep it in the house, because if I ever run out… Well, it's just won't be good at all… But I did learn to eat it in moderation. I just have to have some every single day! If I don't want chocolate, that means I'm very very sick.
What are your crack foods?
What's Cooking This Week
Enjoying my Medrol fueled burst of energy, I was up to spending some time in the kitchen using some of my crack foods in a baked form. Chocolate of course! The recipe below is so indulgent looking yet completely healthy with no grains, dairy and full of protein, good fats and antioxidants. Pumpkin, by the way, is very high on my favorites list, and I use it in just about everything. Usually viewed as a Fall food, it really doesn't have to be so, in this recipe it brings a certain hint and moisture without an overwhelming pumpkin taste. I used sweetened pumpkin butter, but you can easily sub it for canned or freshly cooked pumpkin with added agave or maple syrup. I also used several different flours, if you don't have amaranth or quinoa flours, use what you have and increase almond flour.The end result is absolutely delicious without any guilty feeling attached.
Paleo Pumpkin, Blueberries and Chocolate Scones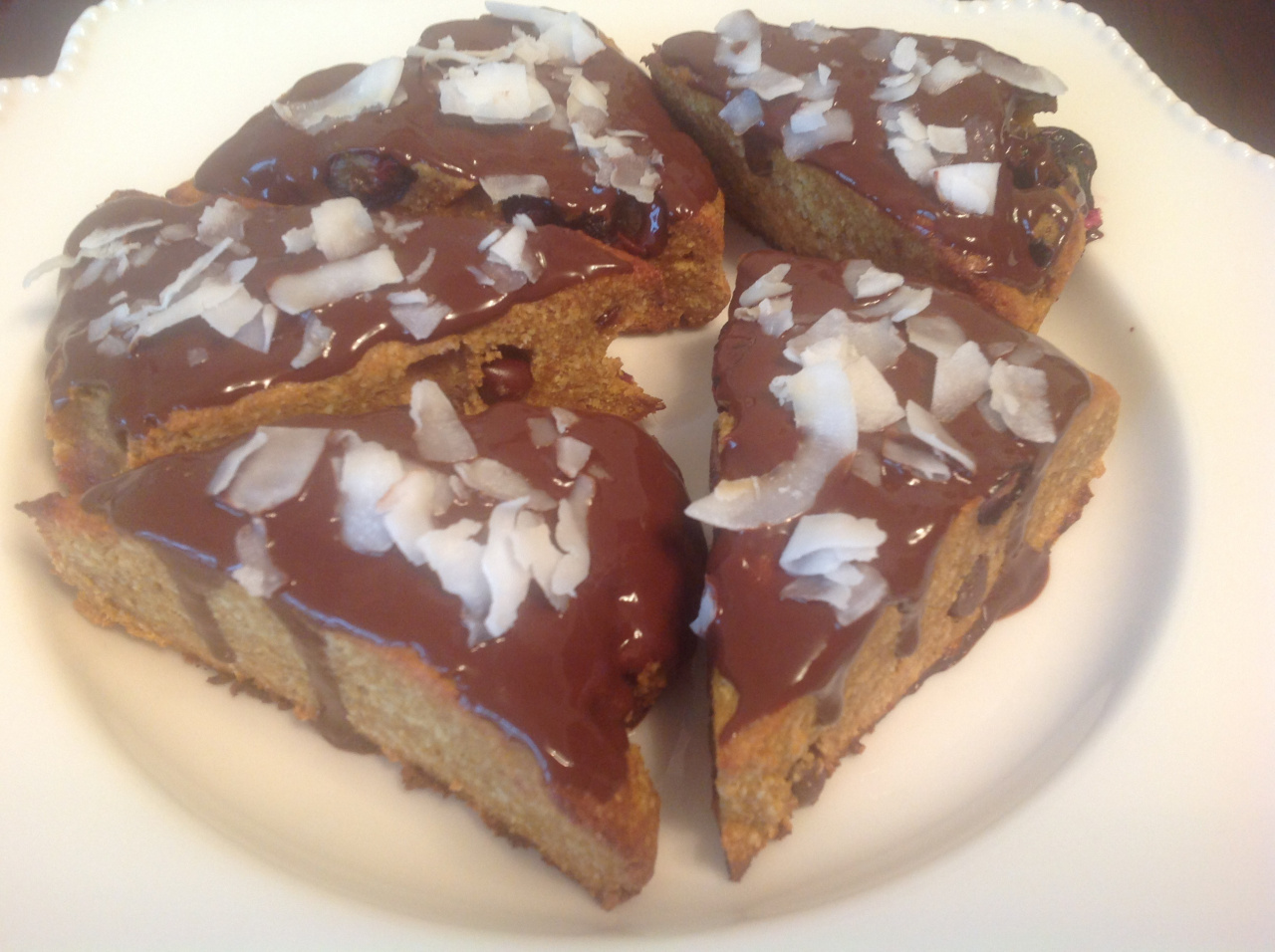 Scones (makes 16):
3 cups of almond flour
1/2 cup of each coconut, flaxseed, amaranth and quinoa flours
4 eggs
6 Tbspoons of organic Spectrum shortening (or coconut oil)
 1 1/4 cup of pumpkin purée or butter
1/4 cup of agave or maple syrup (omit if using sweetened pumpkin butter)
2 tspoons of vanila
2 tspoons of cinnamon
1/2 tspoon of ginger, nutmeg, cloves, salt
3 tspoons of xanthan gum
2 tspoons of baking powder
1/2 cup of blueberries
1/3 cup of chocolate chips
Chocolate glaze:
4 oz dark chocolate
1 Tbspoon coconut oil
Coconut flakes for garnish (optional)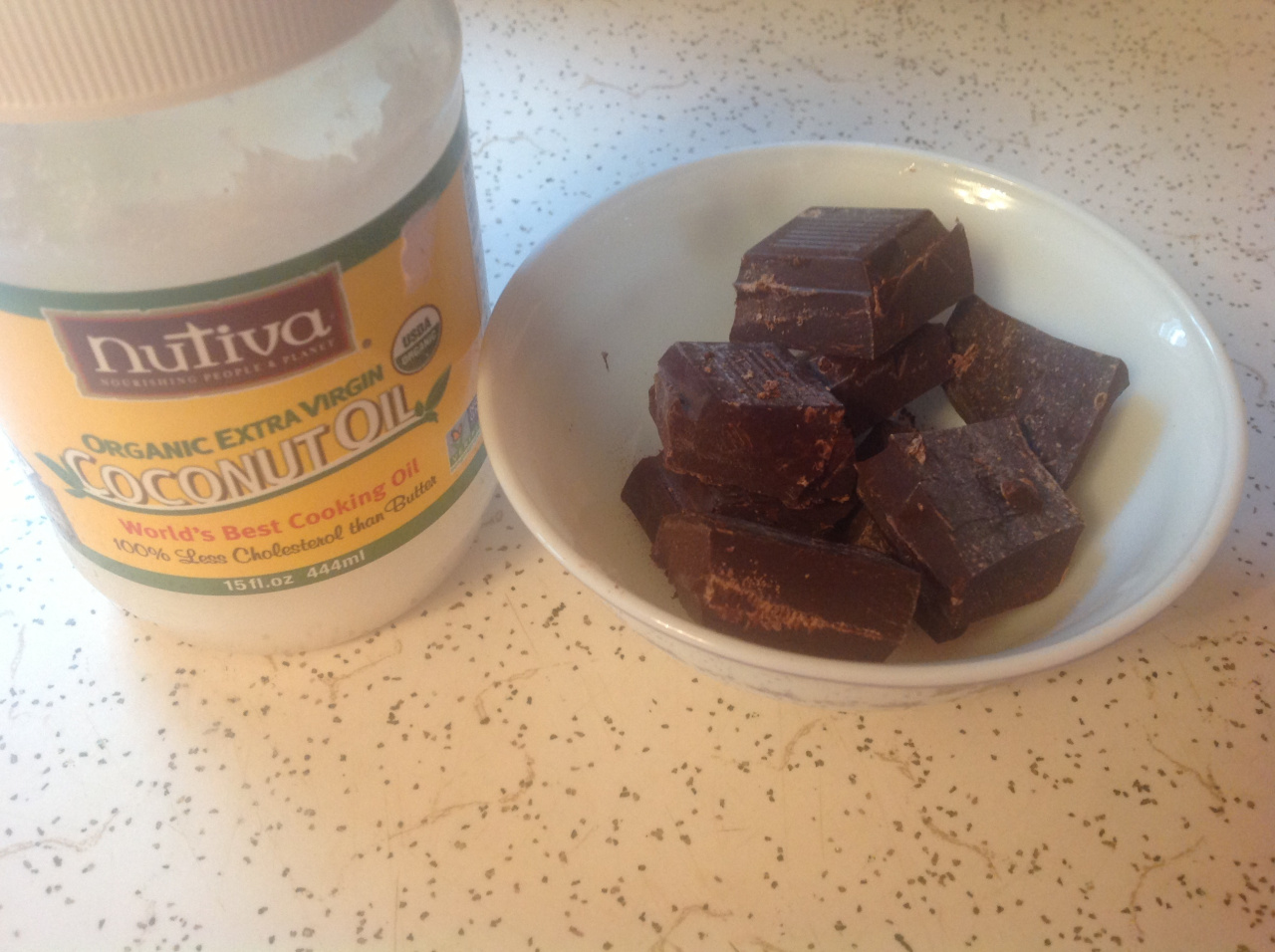 In a large bowl combine all dry ingredients and set it aside. In a small dish melt shortening/coconut oil, let it cool and then beat with the eggs and vanilla, add pumpkin and sweetener, if using it, and beat the mix again. Gradually incorporate wet ingredients into dry ones, batter will be very sticky, so you may need to knead it with your hands, wet them before you do it. Carefully fold in blueberries and chocolate chips.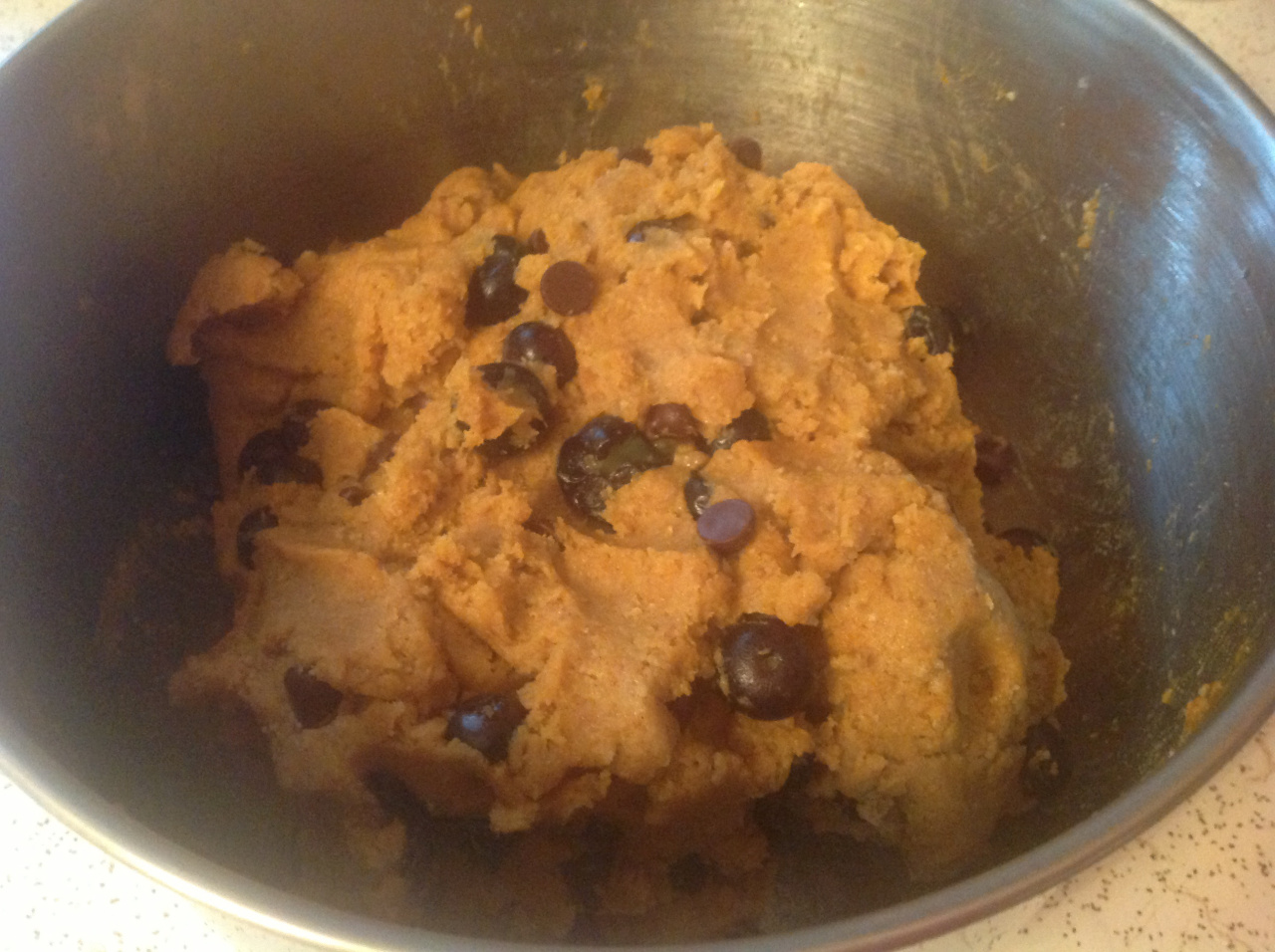 Divide the dough in half and form two balls. On a parchment lined baking sheet, flatten each ball and even the edges, then cut each into eight scones.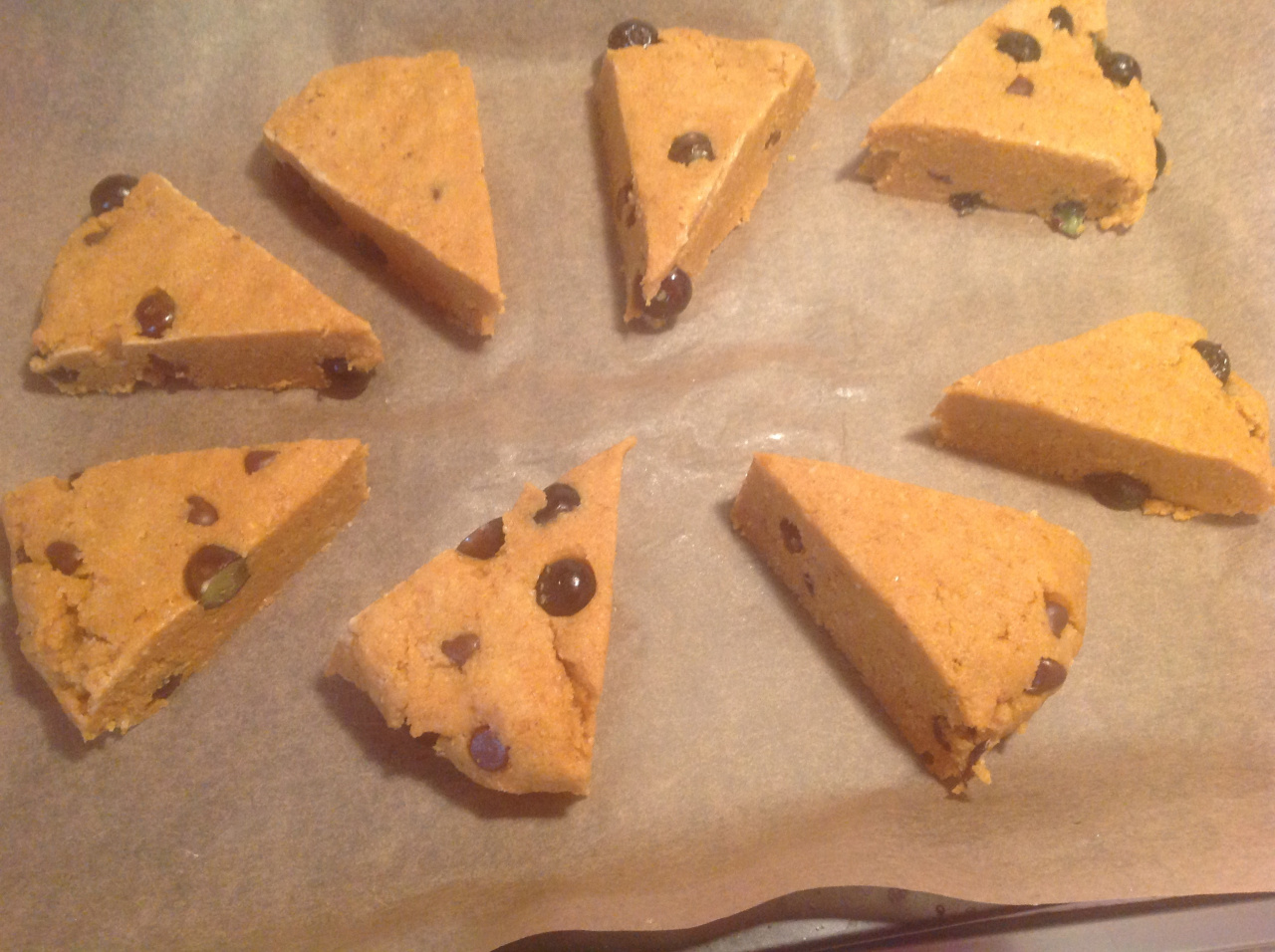 Bake in a pre-heated oven at 350F degrees for 20-25 minutes, depending on thickness of scones, until the edges become slightly brown. Cool before applying the glaze. To make the chocolate glaze, melt chocolate and coconut oil, spread some on top of each scone, top with coconut flakes. Looking good already!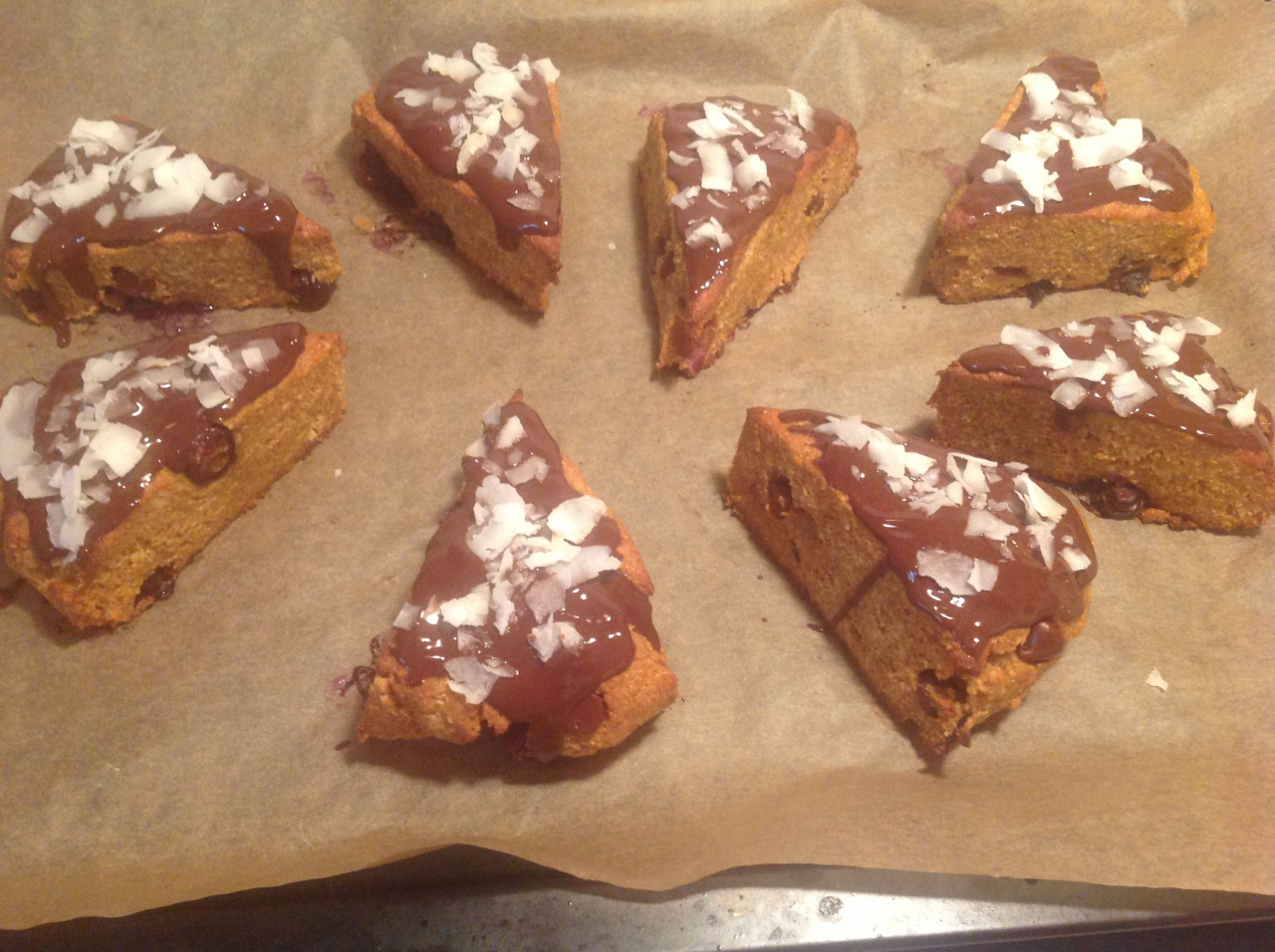 It's tea (um, crack) time! So enjoy to the fullest!