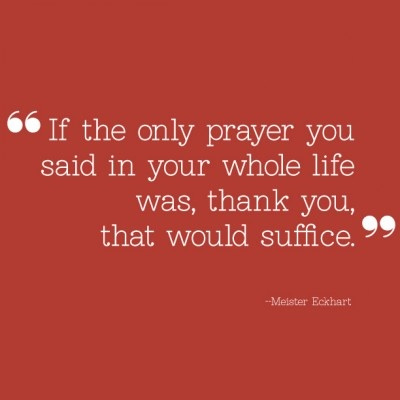 My "thank you" prayer that stands today and on all other days of my life:
– Thank you for giving me today and the past 7 years being cancer free!
– Thank you that exactly in a month I'll be a mother of a 17 year old boy (who is very much a PITA on some days, but, nevertheless, my biggest and proudest accomplishment)!
– Thank you that on Easter Sunday, there will be four generations of my family sitting at my dinner table, from my 16 year old to my 91 year old grandmother, and everybody is well!
– Thank you for my wonderful friends who are always there for me, and thank you for bringing new people in my life so more great memories could be made and exciting occasions to be experienced!
– Thank you for giving me a chance to "serve" many people and see the difference and know that I've touched many lives in my professional field too!
– Thank you for giving me an opportunity to taste so many great dishes at some best restaurants, and to be able to create myself in my kitchen, and for all the tasty treats that are still waiting to be made in the future!
– Thank you for all my "tasters", whether you actually set at my table, or received a treat from me in a small bakery box (either wrapped with a bow or a small note attached), thank you for always saying "thanks" and how much you enjoyed the dessert.
– Thank you for this beautiful Spring weather, that after a crazy winter we had, feels like an absolute blessing. And even though we will lament about the summer heat up ahead, right now it feels so good to just bask in the comfortable Sun!
– And, dear God, thank you for that big chocolate bar I had today! Trust me, I so needed it, it is much better, and safer, than Valium and vodka combined! Though if not for a full work day tomorrow, a big shot of vodka would accompany that chocolate just fine! Maybe on the weekend then…
Amen!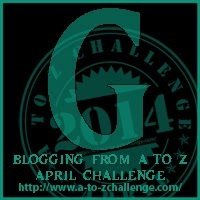 G is for gratitude for my biggest accomplishment in life and for checking out his favorite recipe
"Gus' Delight" Chili