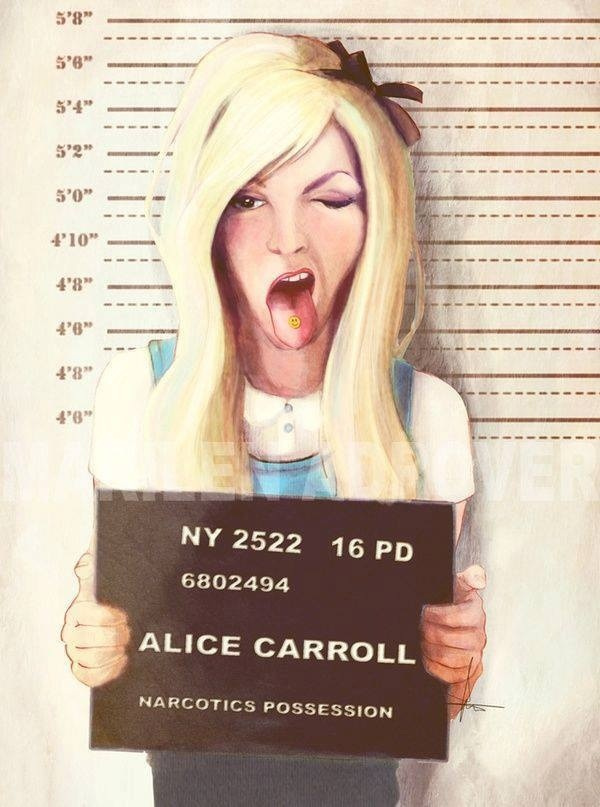 Alice is not the same anymore…  She lost her goody two shoes and is now wearing strappy stilettos, along with a garter belt and a lacy red underwear…  Yep, that pinafore has a secret to hide.
But it all started so innocent…   As usual she was invited to a tea party last Monday. "Who has parties on Monday??" – ask you. Mad Hatter of course. He lives in a land where time stands still, all is joyous and there are no limits. Who wouldn't want to visit and join in?!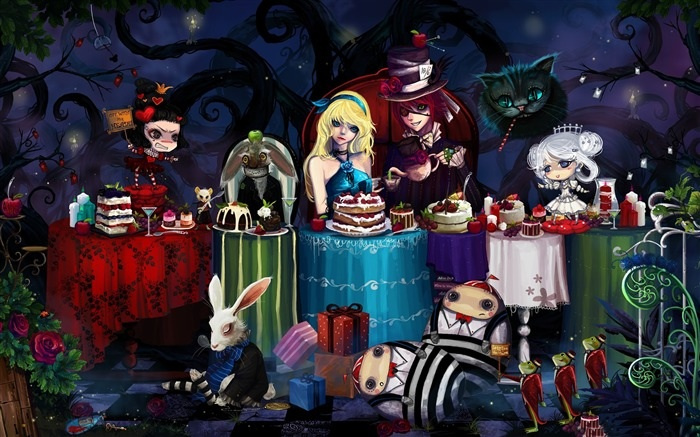 Alice of course, being an experienced guest at Mad Hatter's parties, couldn't come with empty hands, so she got busy trying to whip up the most delicious tea treats she could master. But first she took a little trip to a store to browse the shelves for some inspiration. And got caught in this aisle…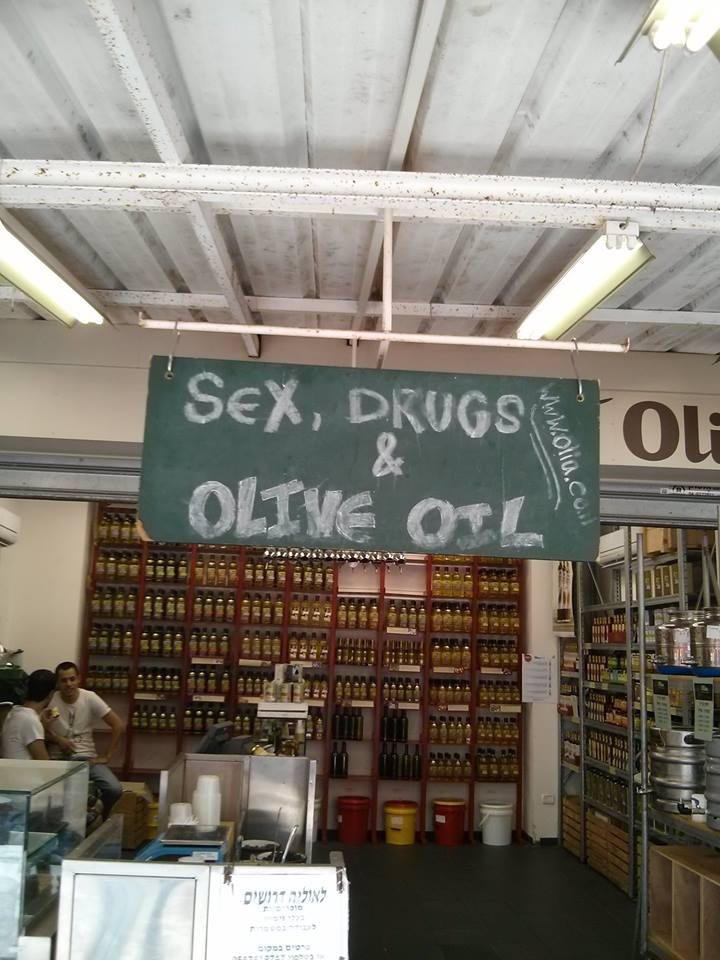 And that's how it all started…
She bought some things there that she shouldn't have, and she created some treats that were not so innocent. And when it was time to get ready for the party, she thought that it's only fitting to bring in some changes to her outfit too.
When she got to the party, she was warned by the Cheshire Cat that nothing is at it seems, and for her to know that everybody is simply mad, therefore it will be hard for Alice to maintain control of the situation, but she must, she simply must remember what reality is.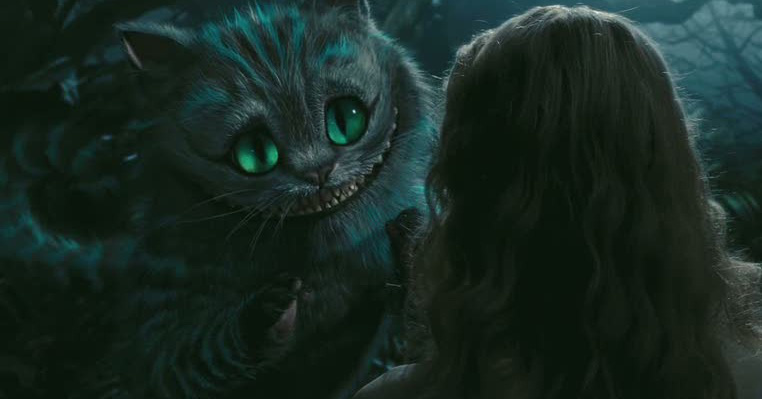 Poor Cheshire, he tried, he really did! But Alice was too caught up in following every possible rule and direction thrown her way…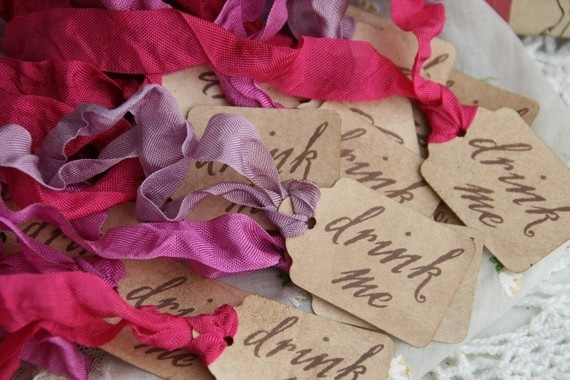 And the Caterpillar turned out to be meddling out of them all! But what would you expect from a pipe smoking mushrooms selling creature?! Only trouble!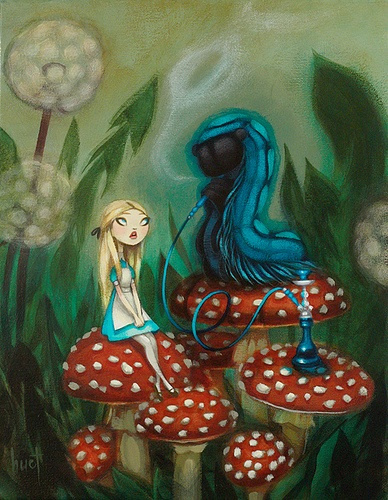 Plus the Mad Hatter himself was oh so alluring and full of magic tricks! To escape his charms was simply impossible!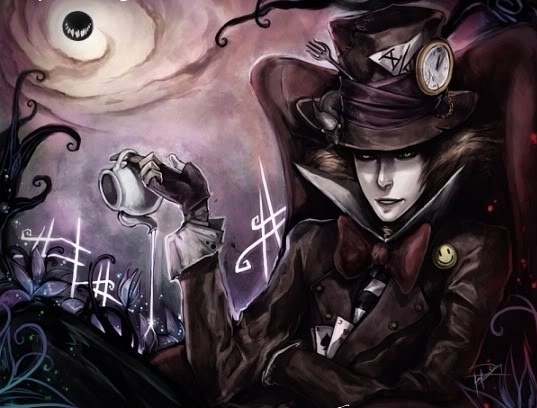 So Alice ate and drank and let her hair loose, and later on led the Mad Hatter into a thrilling dare game. And everything became a blur, to the total dismay of both the Red Queen and the White Queen, so the troops were called to speed up  the extradition of Alice from the Wonderland and thus to restore the peace and the usual madness flow, plus to save the Mad Hatter from crossing the border with Alice.
But as soon as Alice was out of the Rabbit Hole, she got arrested and sent to an asylum. At first they tried to cure her, but they didn't know which side of her is "true Alice", with her starchy white pinafore and lacy red underwear beneath this all. So they left her alone, and Alice spends her days now sipping tea and eating scones waiting for the Mad Hatter to have a party again as he is the only one who knows that lacy red is best to be appreciated against the pure white to have a full color spectrum and to enjoy it all.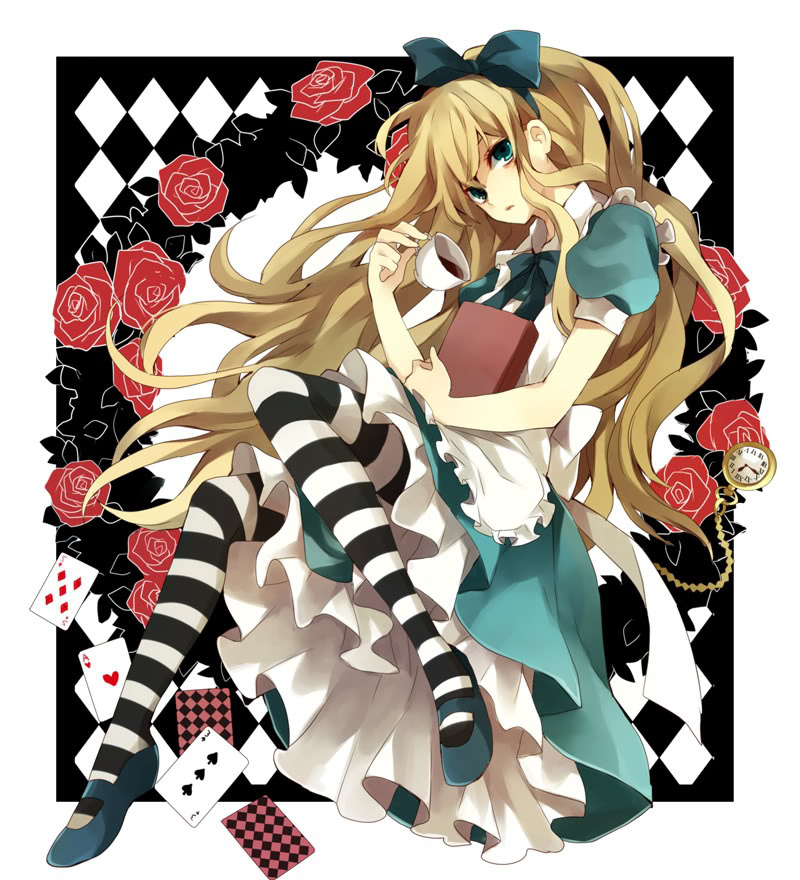 What's Cooking This Week
Scones are traditional English treats, something that you'd definitely find at one of the Mad Hatter's parties. Most of them are baked either plain or with dried fruits and nuts, but if you feel a bit daring and indulgent, try to spice them up with fresh fruits and alcohol. The recipe below would be a perfect Valentine's Day breakfast to serve to your sweetie. Or, if you have some days like mine, where no amount of sugar and coffee can get you through a work day, add a touch of liquor to make the day go smoother.
Bourbon and Fresh Cranberries Scones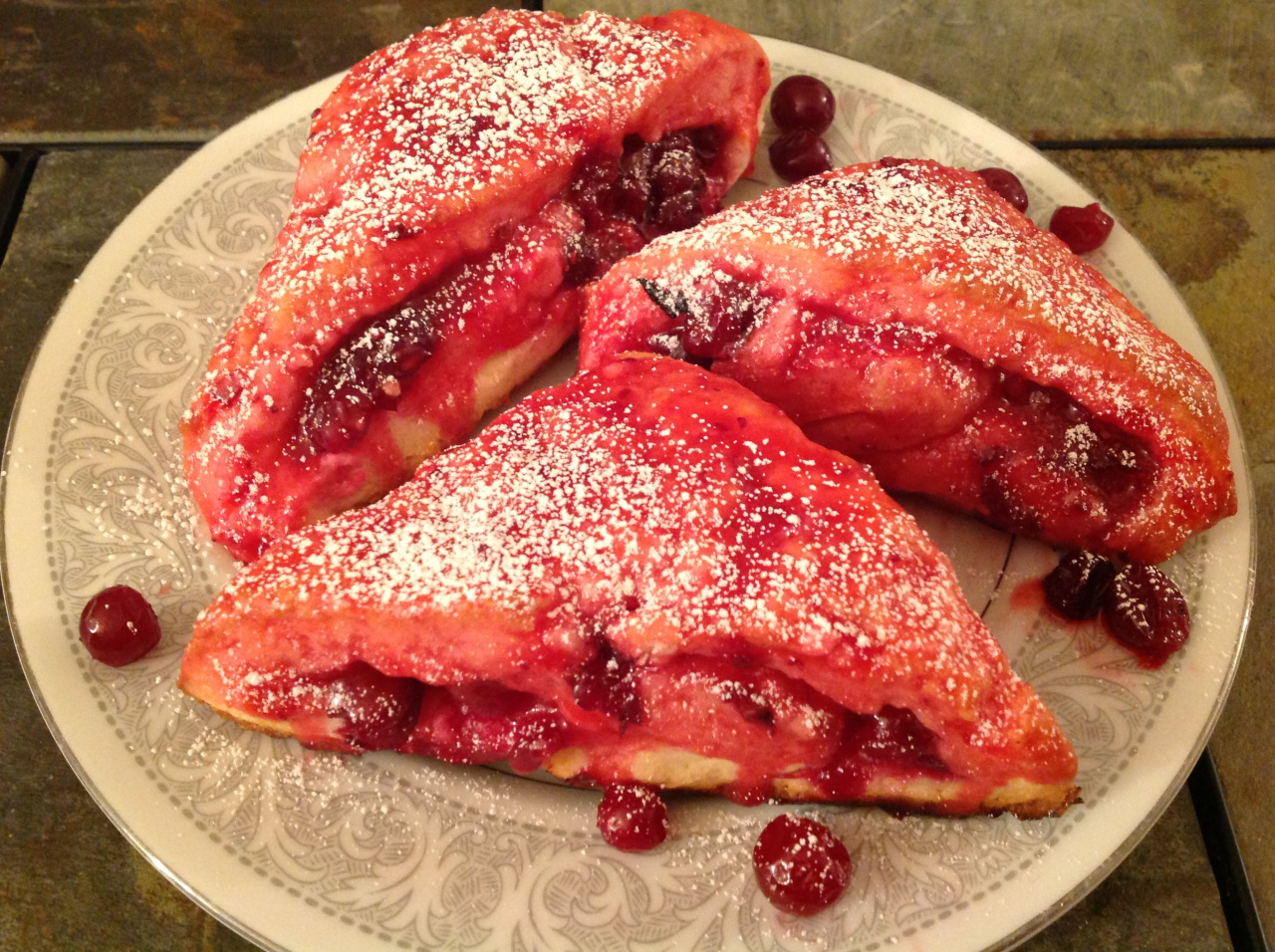 Makes 12 scones:
2 cups of flour (I used Cup4Cup gluten free mix)
1 cup plus 1 Tbspoon of heavy cream, divided
1 cup of fresh or frozen cranberries
5 Tbspoons of cold unsalted butter, cut into small cubes
3 plus 1 Tbspoons of sugar, divided
1 Tbspoon of baking powder
1 Tbspoon of orange zest
2 Tbspoons of bourbon
1/2 tspoon of salt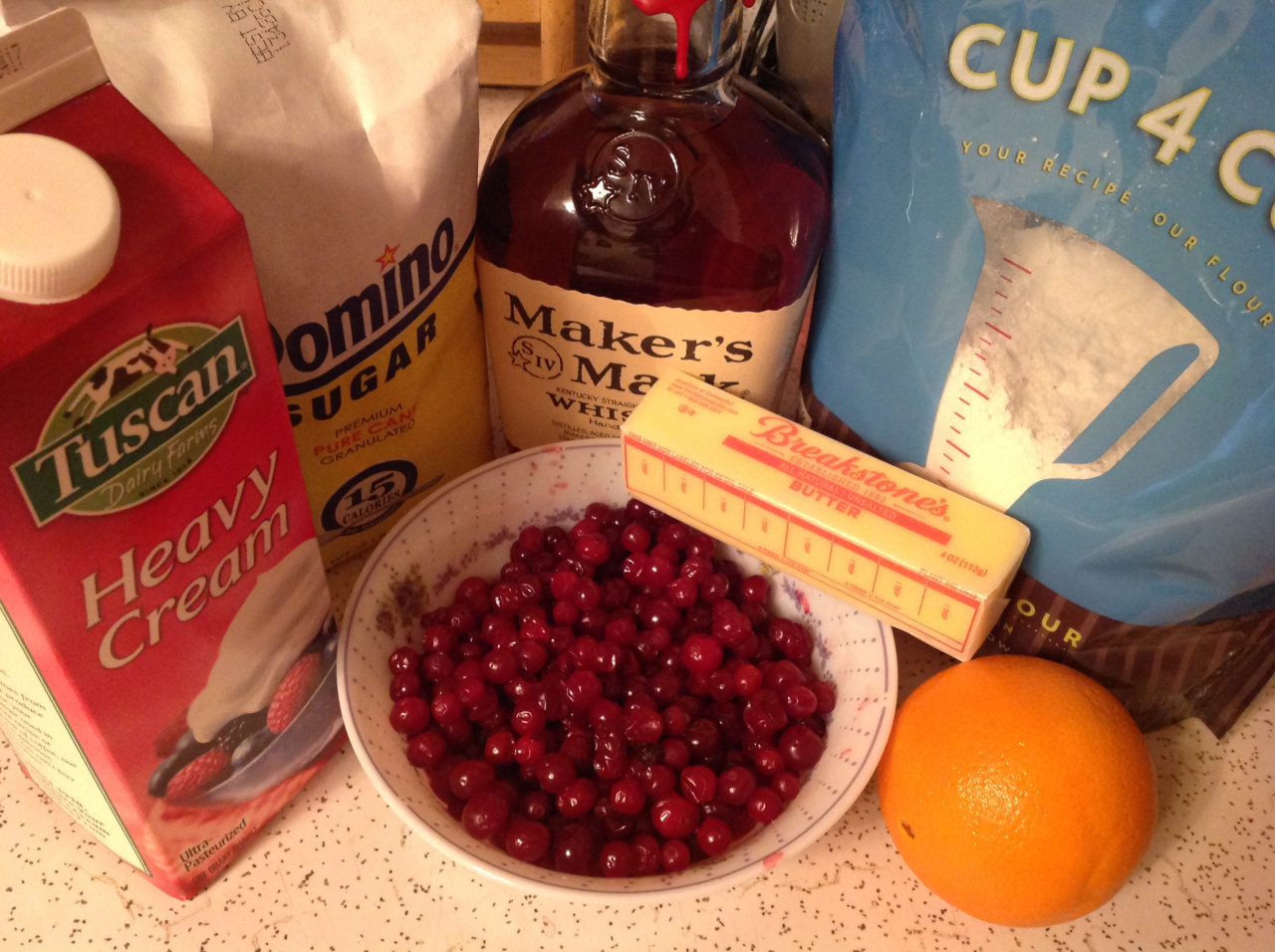 Glaze:
1/4 cup of cranberries  (plus all the juice squeezed out from the cranberries used for scones)
2 cups of powdered sugar
2 Tbspoons of bourbon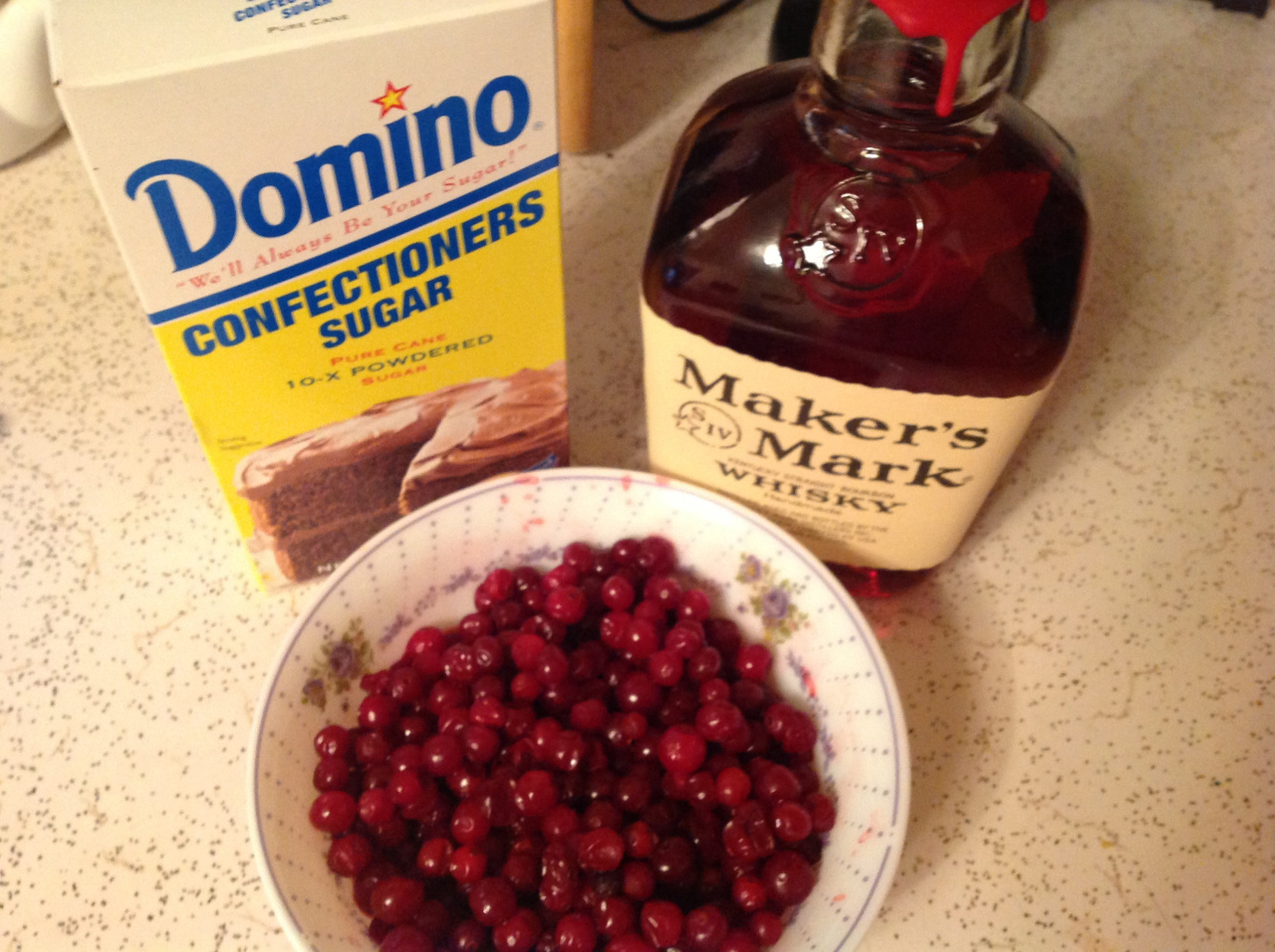 In a bowl combine flour, salt, baking powder and sugar. In a separate container combine cream, bourbon and orange zest.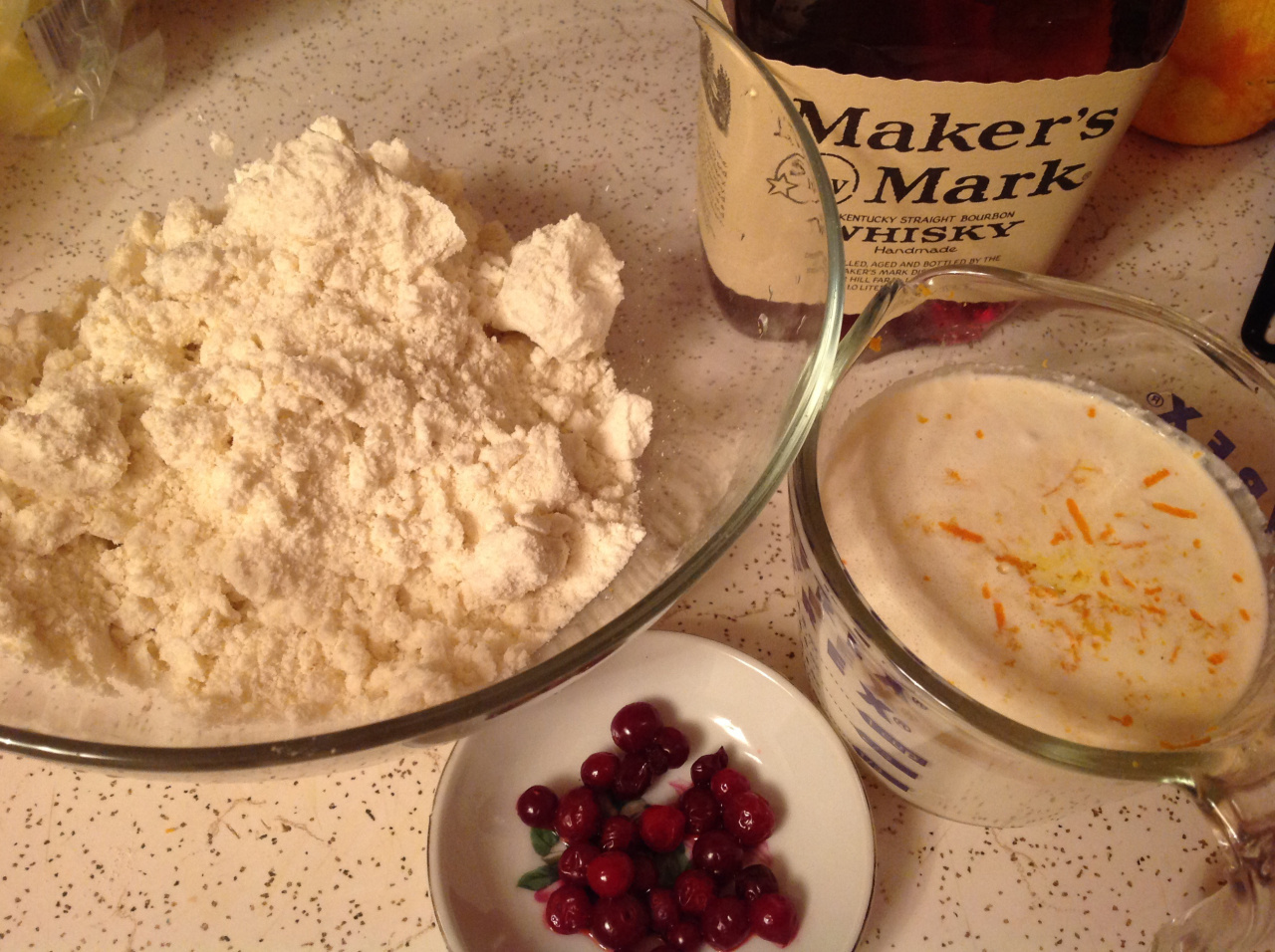 In a food processor pulse together flour mixture and cold cubed butter until it resembles a crumbly mix. Add the liquids and combine into a rough dough, it will be sticky.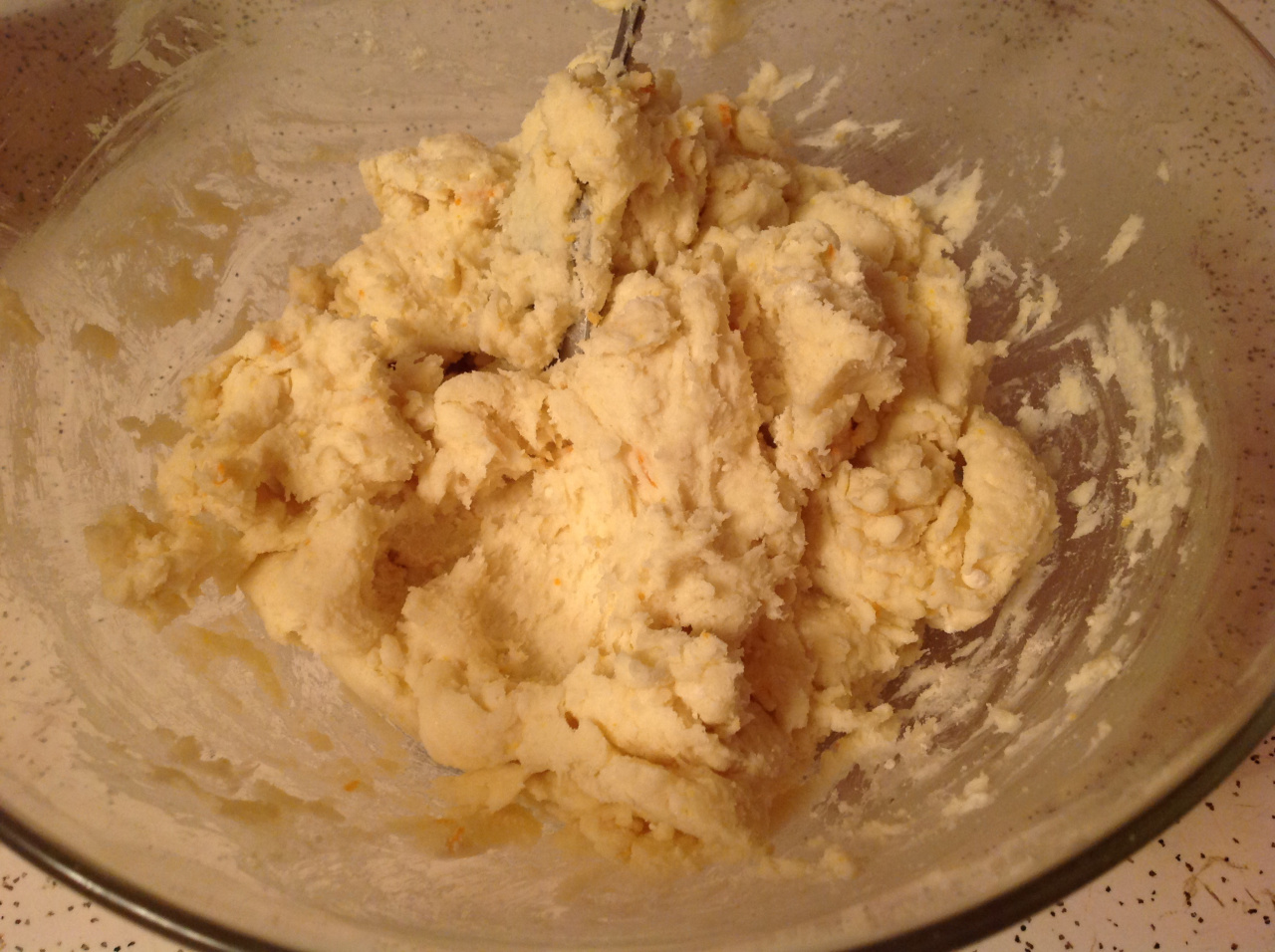 If using fresh cranberries, cook them just until they pop and release their juice, drain and set all the juice along with 1/4 cup aside for the glaze. I used frozen cranberries and set aside some juice as they were defrosting.
Transfer the dough to a lightly floured surface and knead it until it all comes together. Roll it our into a rough rectangle and fold it three times like you would folding a sheet of paper, then turn it around and starting from the smaller side, fold it three times again. Cut the dough in half, then roll out each half into a rough rectangle again, sprinkle about 1/2 cup of cranberries over dough and roll it in into a log sealing the seams plus the sides as you go along. Turn it over laying seams down and first cut it into three equal parts and then cut each part diagonally, you should get 6 scones. Repeat the process with the other half of the dough.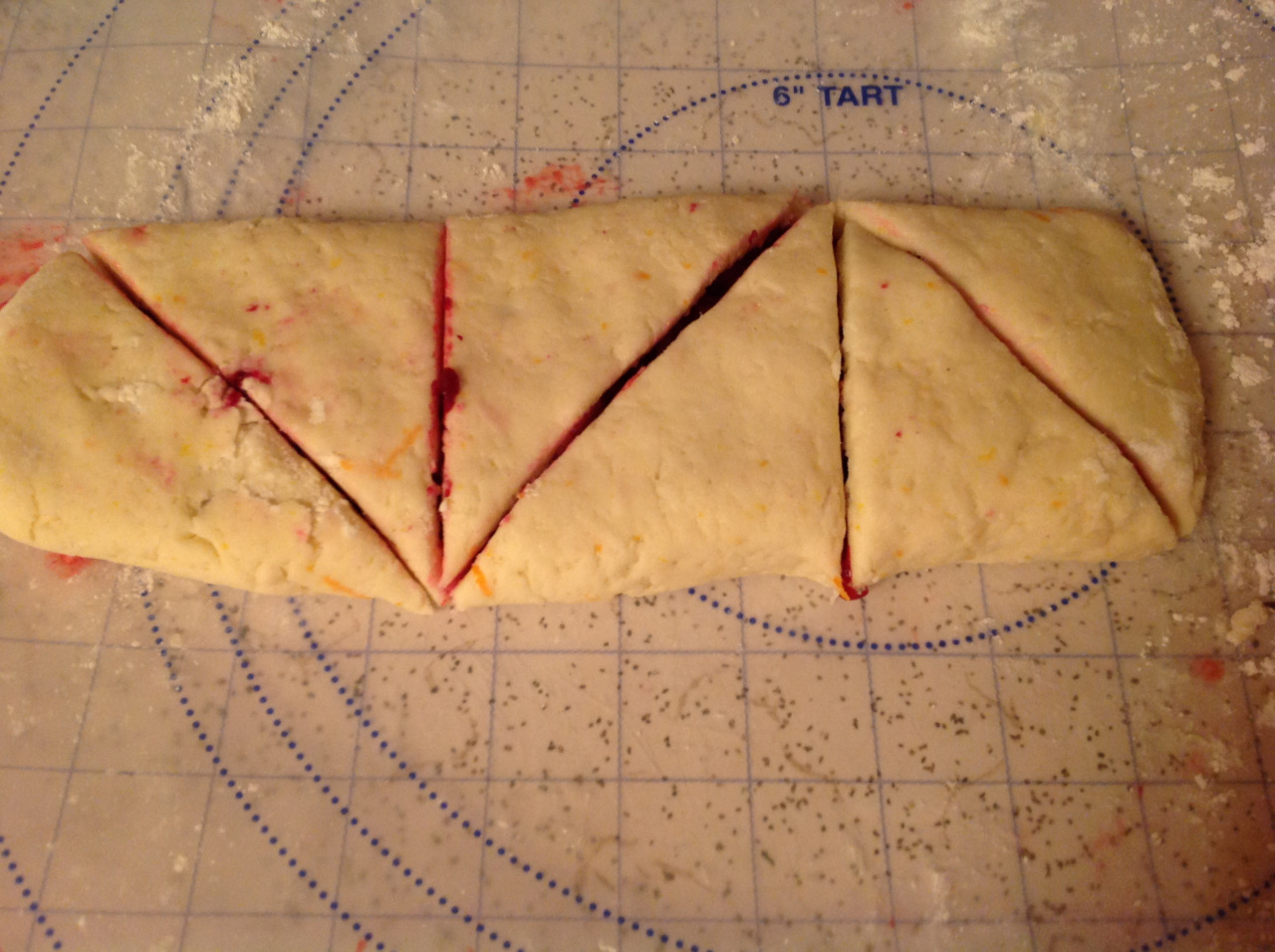 Lay the scones on a parchment lined baking sheet and lightly brush them with 1 Tbspoon of the remaining cream and sprinkle 1 Tbspoon of sugar on top.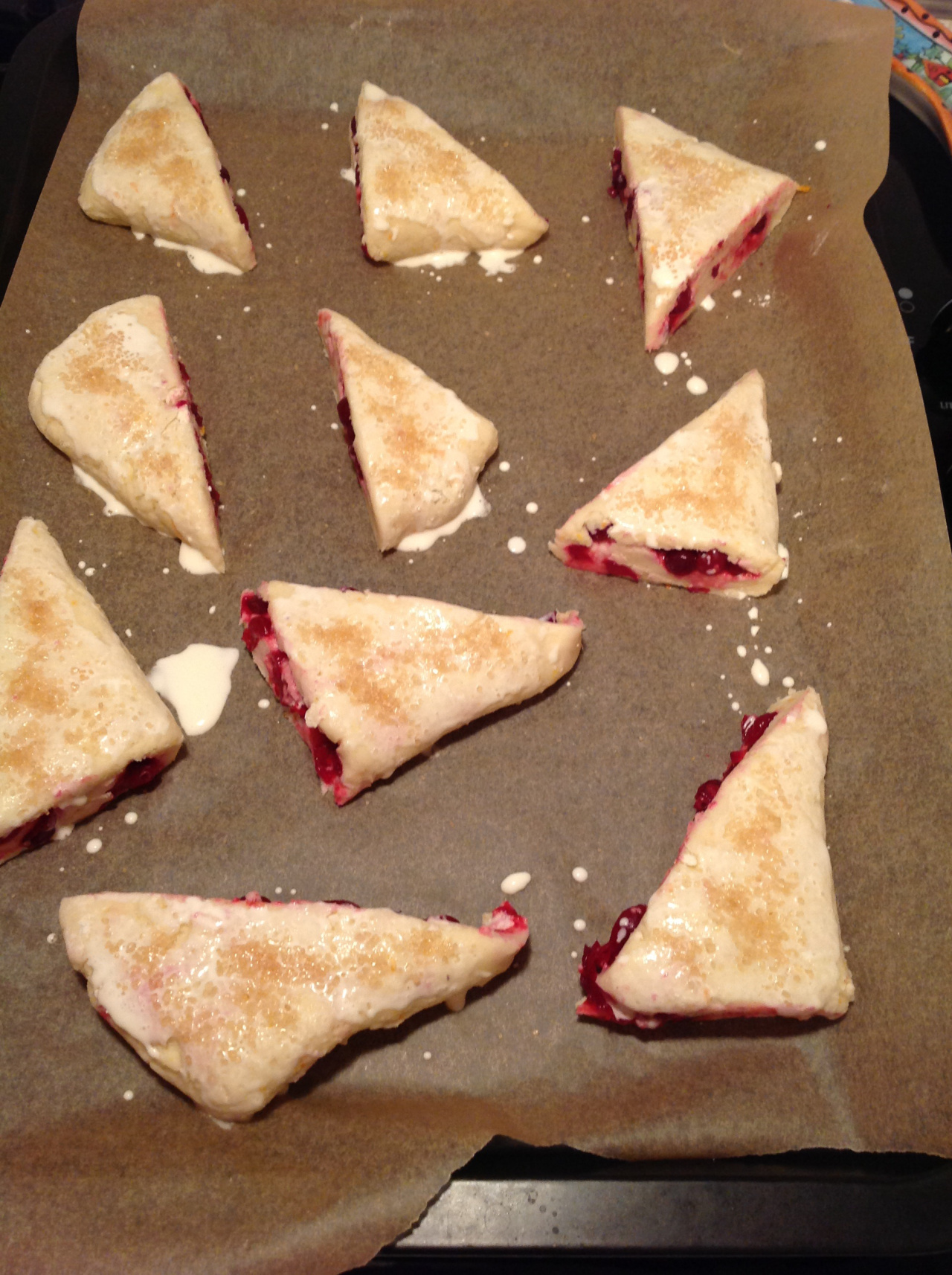 Bake in a pre-heated oven at 400F degrees for 18-20 minutes or until the tops become golden. Cool completely before applying the glaze.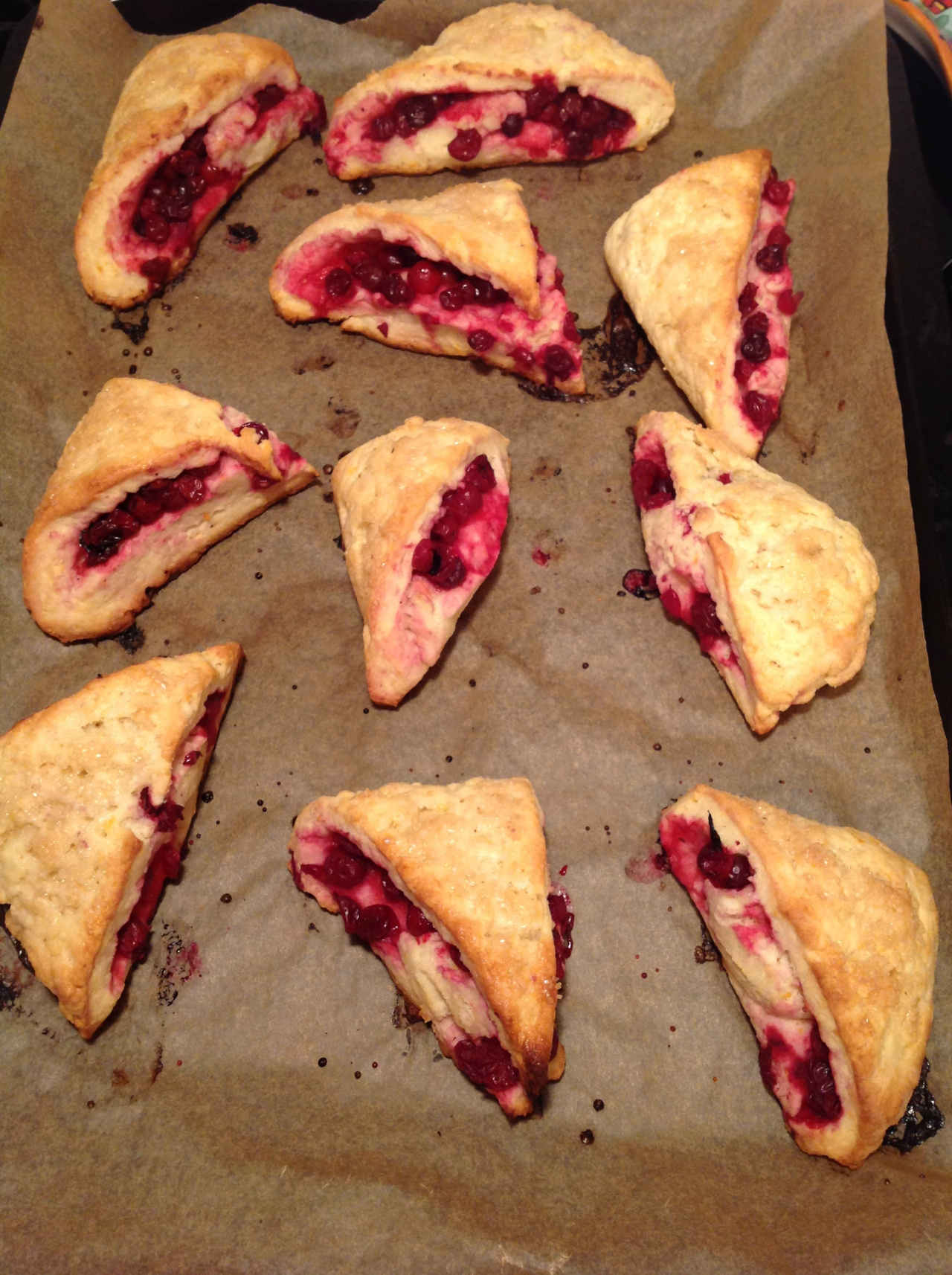 To make the glaze process thawed or lightly cooked fresh cranberries in a food processor with bourbon and powdered sugar.
Spread the glaze on top or dip each scones into the glaze and lay them back onto the baking sheet to dry. You may sprinkle some powdered sugar on top once they are ready.
I bet no Mad Hatter will turn you away from his tea party if you show up with these scones 🙂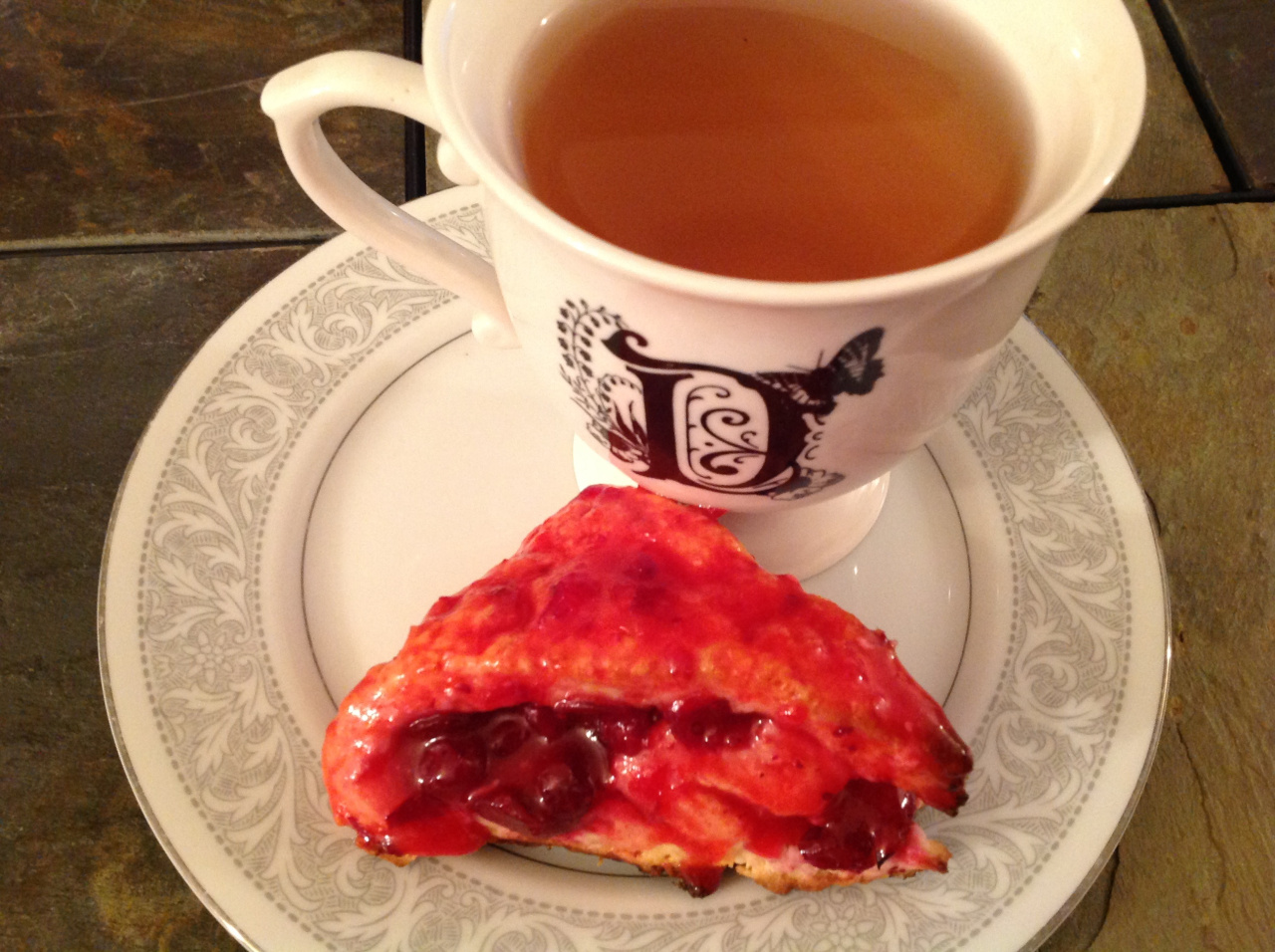 Enjoy!