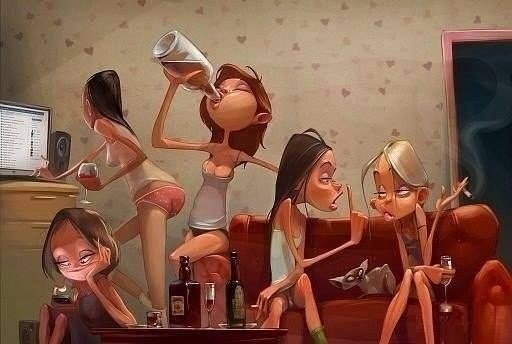 This has been a frequent sight the past many months. Girls nights in or out (or anything in between) with lots of liquor, sweets, bitching and complaining where this crazy year has taken us and marveling at all the highs and lows of the roller coaster but mostly not enjoying the ride.
Can I say it enough that we just can't wait till 2013 is finally over!
I'm the dark haired one on the couch by the way, dispensing the advice as usual, Peddler is in her natural element and a full glory!
"I'm coming for tea and a good cry" – that's how it usually begins. Right! That never happens. It starts with everybody getting drunk, laughing like crazy over some racy stories and the ending "I'll call you, we'll talk…"
As with any girls gathering, there are seem to be endless topics for discussion: kids, parents, men, sex, other friends, food, fashion, make up and jewelry, now seemingly impending certain cosmetic procedures, some creeping up health concerns, and the list goes on and the conversation continues (or rather say never ends) in post-gathering texts, talks, Facebook posts, emails and even telepathic communications. Only female friends would understand.
It's a known fact that women talk much more than men, an average female speaks about 20,000 to 24,000 words a day, while an average male tops at about 7,000 to 10,000 a day. Therefore women need other females so the extra 10-14,000 words a day do not go to waste (and dead ears). Me? I yap all day long, part of my job. But I do also have frequent periods when I retrieve and re-charge, kind of a necessary part that I actually enjoy. So you can say that I learned to ebb and flow quite well. That's why I'm a Water sign, we tend to need both in order to truly feel in "our element".
I count my blessings for each and every day I have my friends around me, I know no matter what happens, there will be at least one person to say "I know exactly what you're talking about", and I've gladly reciprocated the favor many times myself.
As long as we have each other, and some booze and sweets on a side, we are in business! 🙂
What's Cooking This Week
There can't be any party without sweet things, no matter the diet or your current weight concerns. But just for a bit of moderation, the recipe below is portion controlled and has more fruit than dough, there's a lighter fluffy taste that helps to mediate those "diet buster" guilty feelings. Oh, and there's liquor in it too!
French Apple Rum Mini Cakes with Vanilla Rum Glaze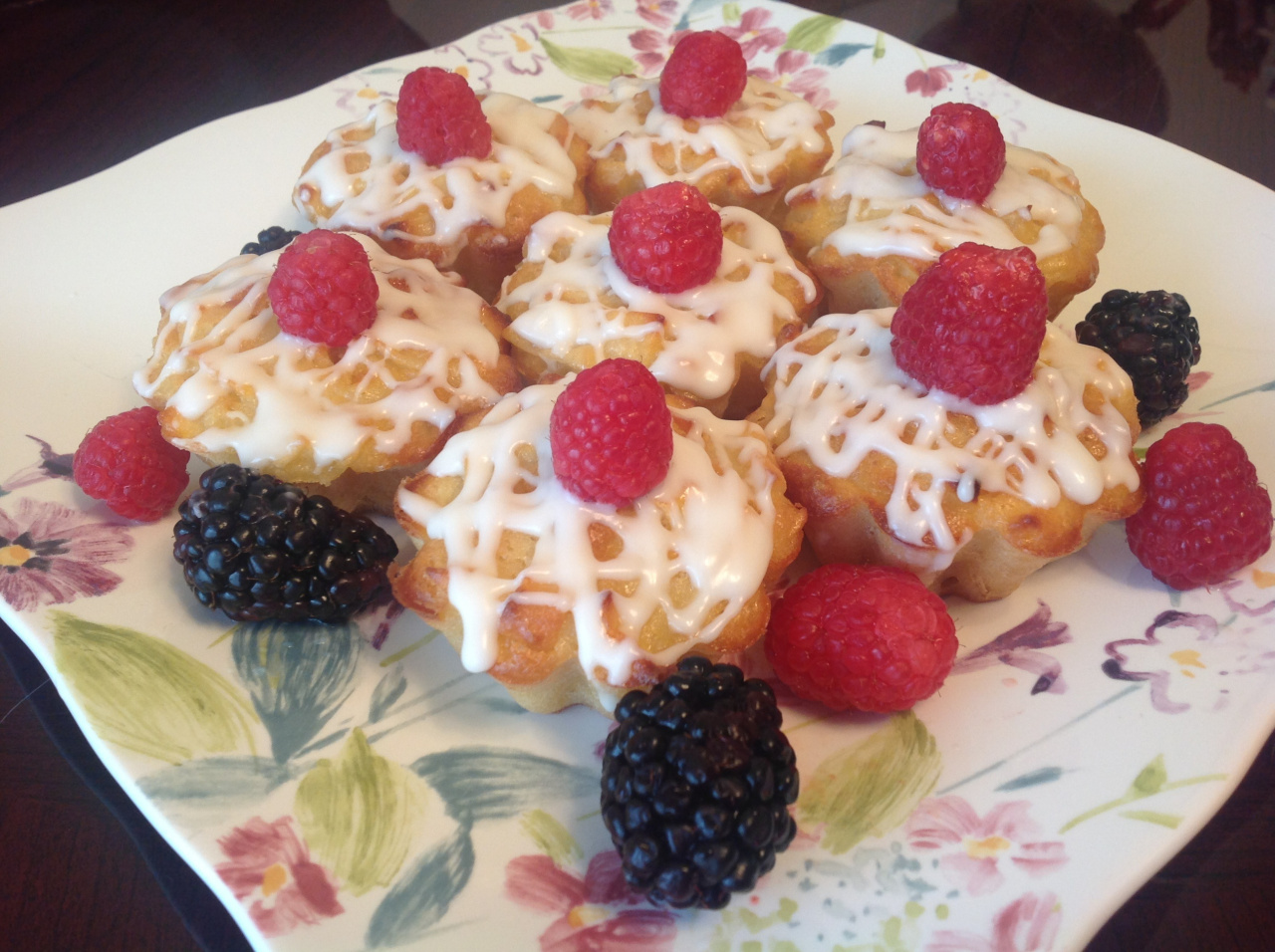 8 small to medium apples, cored, peeled and thinly sliced
3/4 cup of flour (I used Authentic Foods gluten free blend)
1 stick of butter, melted
1/2 cup of light brown sugar
3/4 tspoon of baking powder
3 eggs
1 + 1 Tbspoon of rum
1 Tbspoon + 1 tspoon of vanilla
1 Tbspoon of heavy cream
1 cup of powdered sugar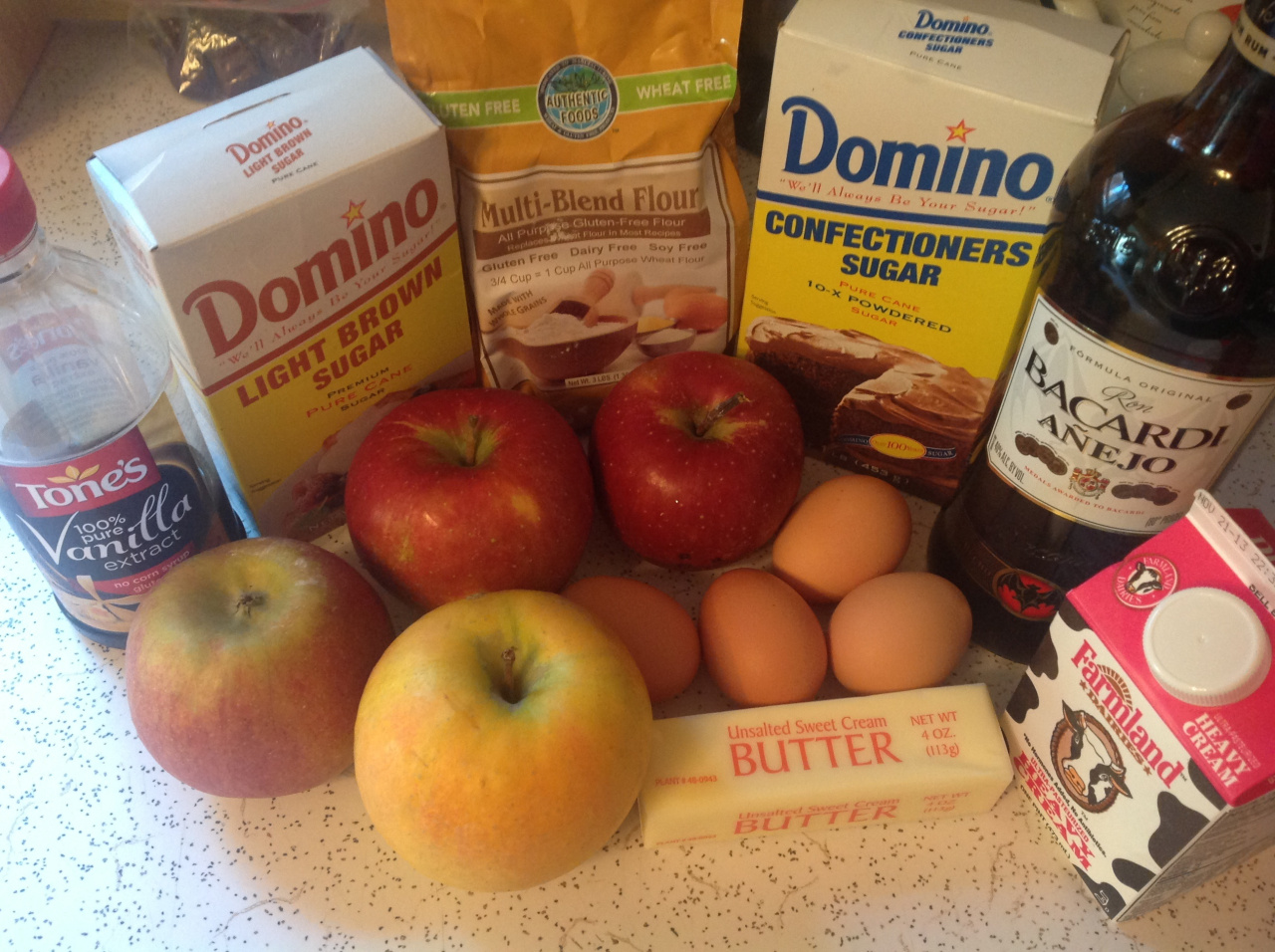 Beat together eggs with butter and sugar, mix in 1 Tbspoon of rum and vanilla. Combine the flour with baking powder. Mix the sliced apples with the liquid ingredients and then gradually incorporate the flour. It will be thick. Divide the batter between mini cakes forms or muffin pans or other pans you're using.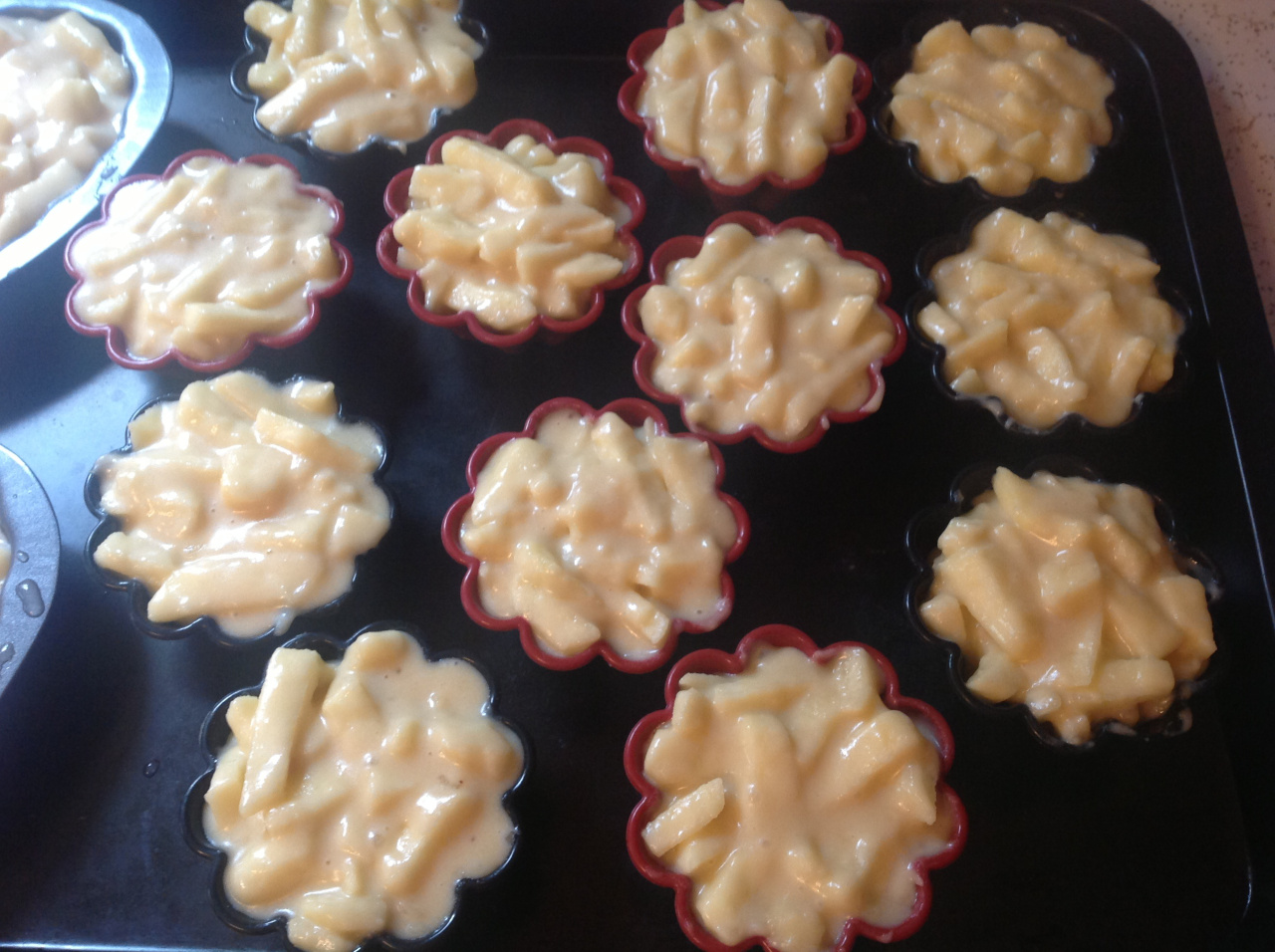 Bake in a pre-heated oven at 350 degrees for about 20 minutes (depending on the size of the pans) or until the tops are golden and the cakes spring back. Cool them off completely before sprinkling the glaze.
To make the glaze combine rum, vanilla and cream with powdered sugar and using a fork lightly sprinkle some on top of each cake.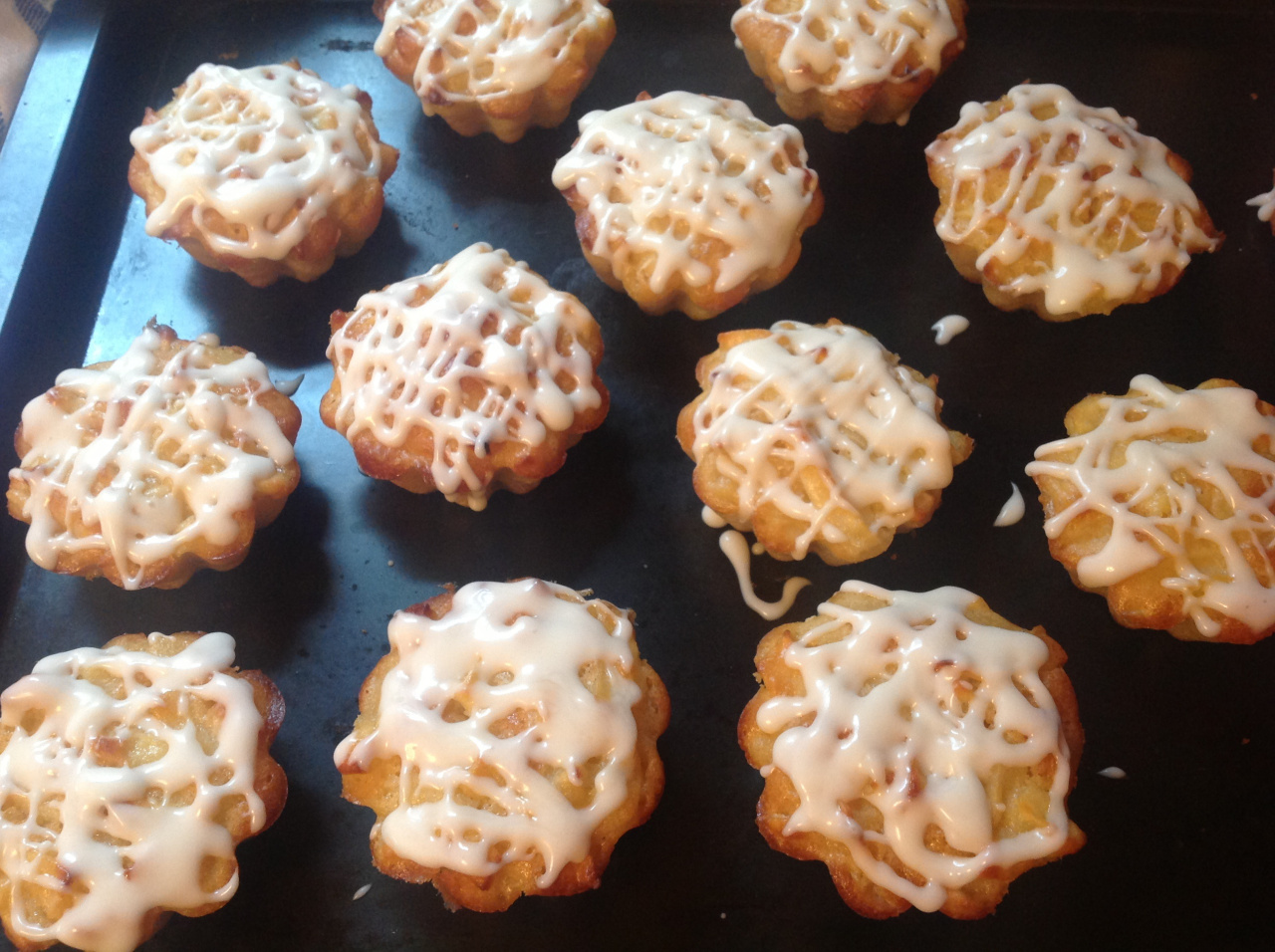 You can play around with the cake shapes. Here is a heart cake that would be good on Valentine's Day or any time you want to indulge your sweetie with a quick dessert that's also a bit lighter in calories.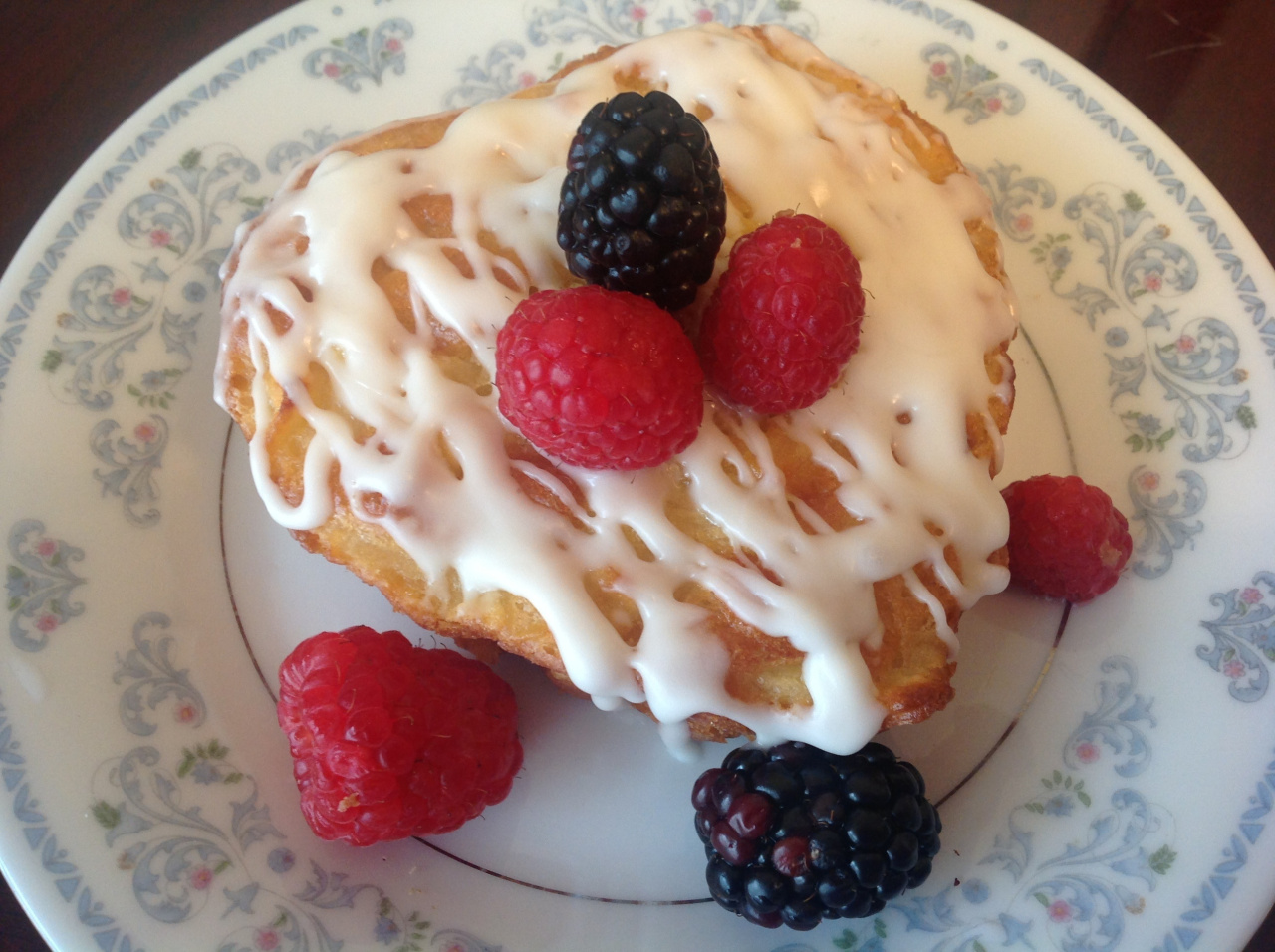 And in case you're wondering if some other sweet things made their appearance at the very many girls gatherings, of course they did! You can have a full version of this apple cake.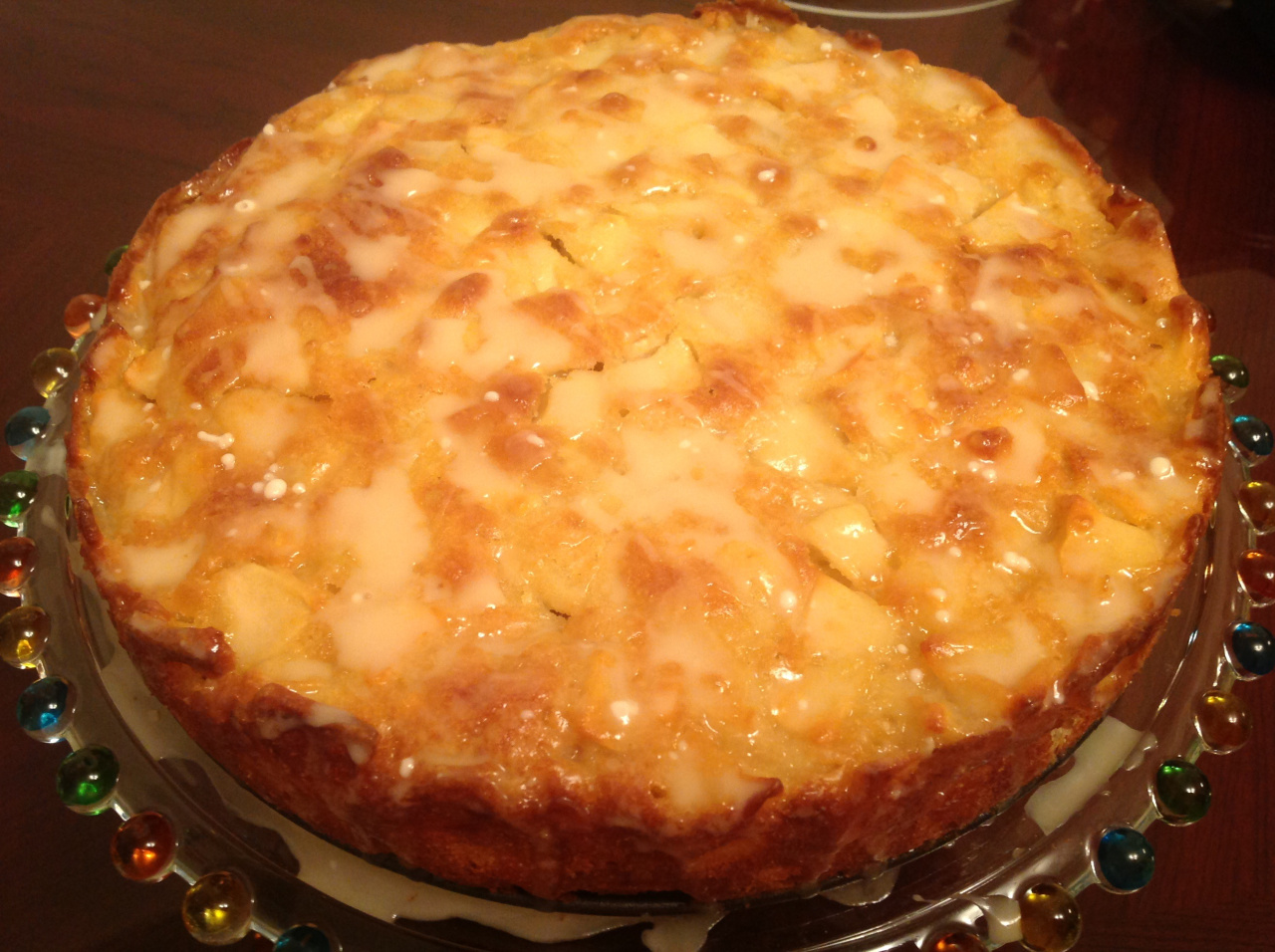 Or delectable berry tart with white chocolate drizzle.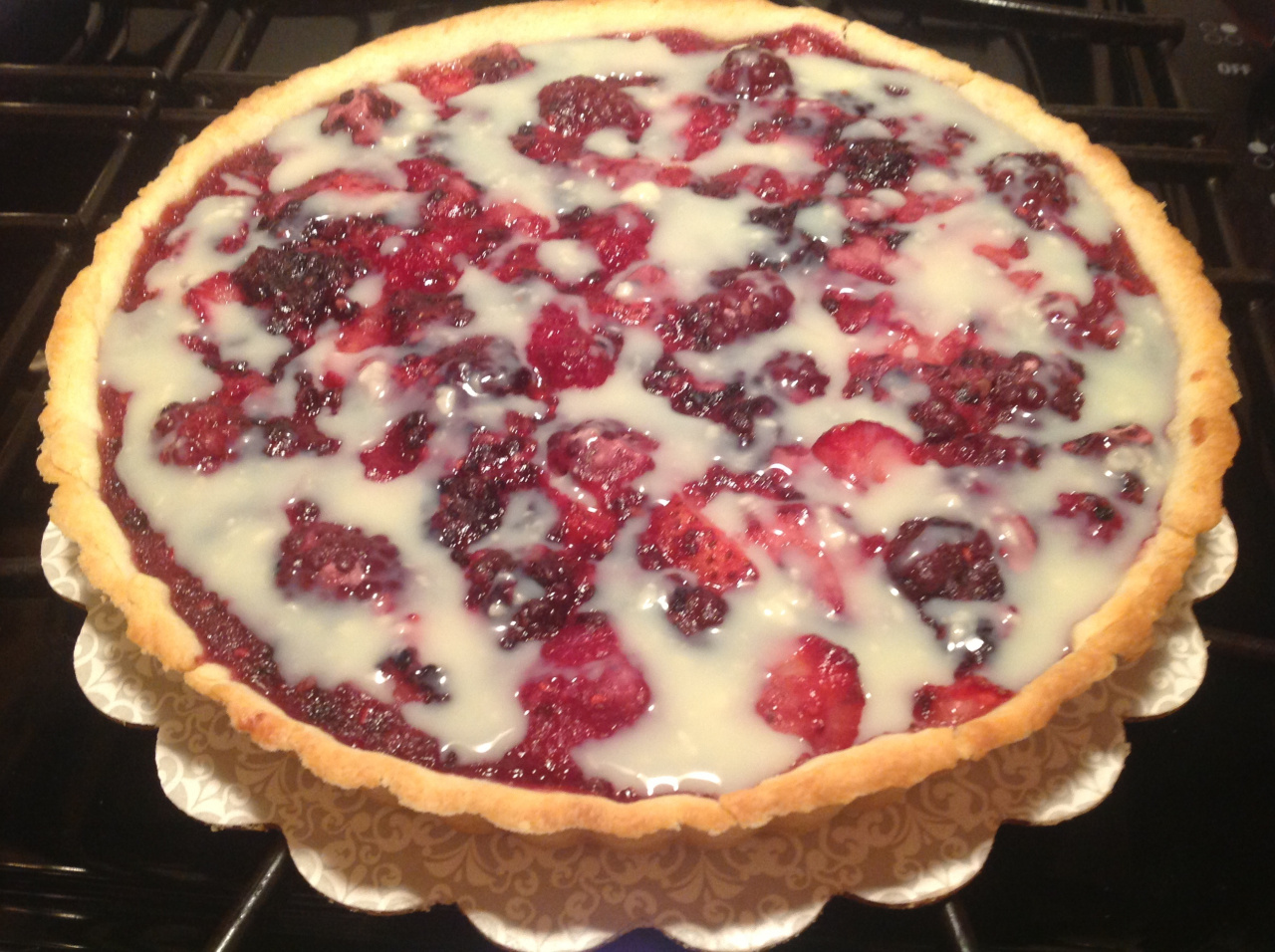 Or mini chocolate cakes with fresh strawberry cream.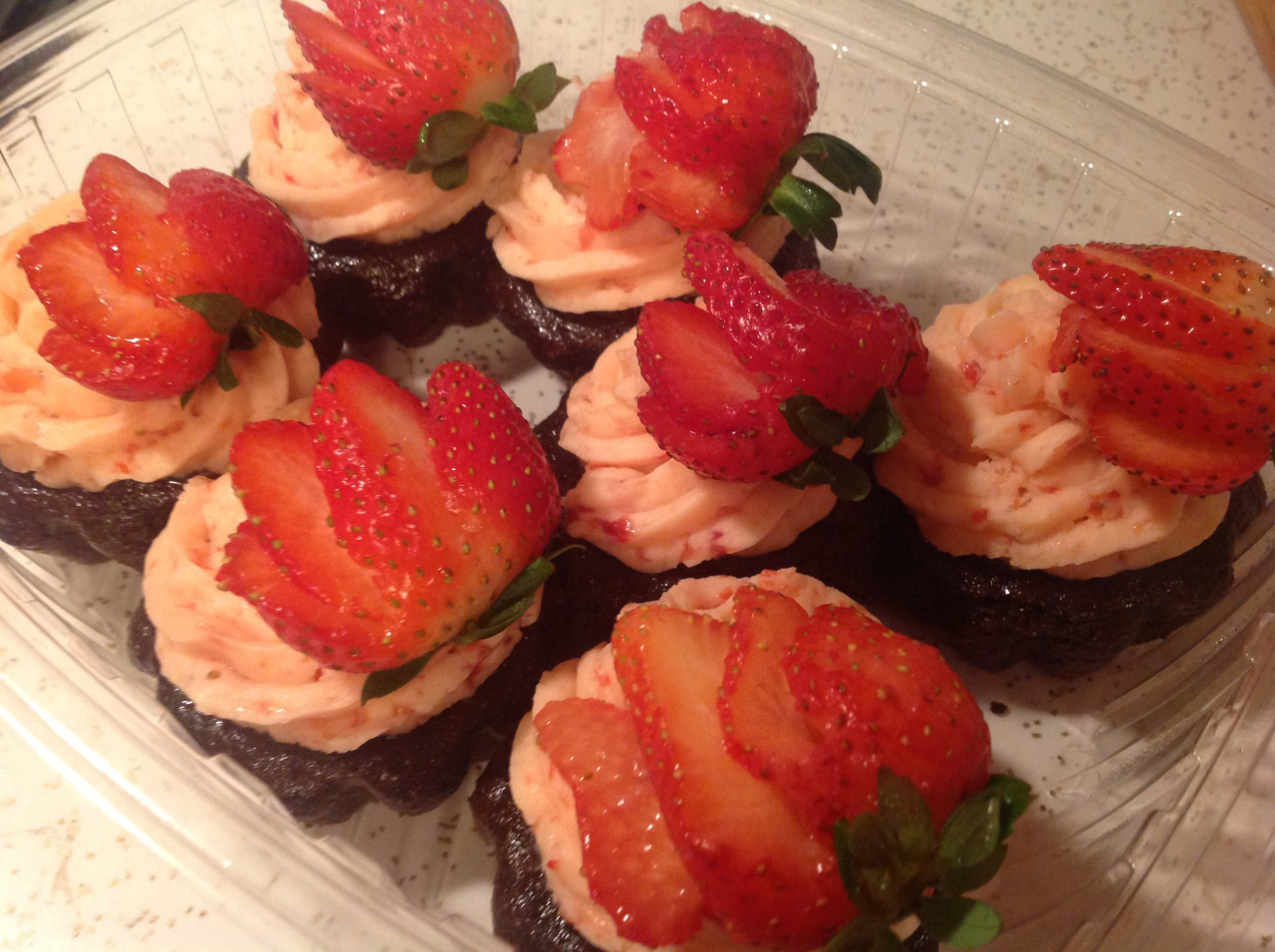 The possibilities are endless. The only constant companions are your true friends!
Enjoy!