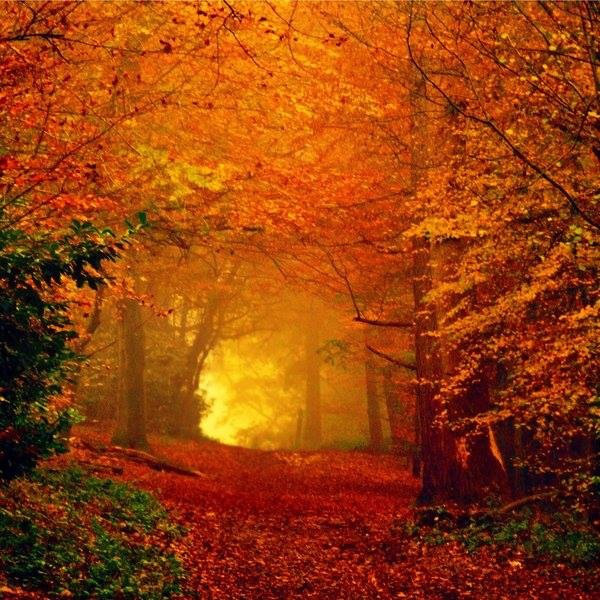 The Fall is finally upon us, and we've had a gorgeous autumn weather here in NYC (minus a few rainy days this month). I love Fall as much as many people love Spring, to me it always signifies new beginnings and reflection on the past. Yes, I can totally go without all the future snowstorms and windy winter weather, but somehow it always feels there things to look forward to during these Fall days. Maybe it has something to do with the fact that my birthday is coming up in a month, and it's time to look back and see what year it has shaped to be and "wish upon a star" for all the desires this new birthday year may bring.
Looking back 12 months ago, I know I've aged (hopefully just on the inside, and no extra wrinkles are actually visible :)). And even if I can hide the biological fact of my age, my soul's maturity has had a definite push with yet another layer of growth. It's easy to exercise compassion, kindness and understanding during your happy times, but it takes a certain determination to be "who you truly are" when your soul's DNA is literary fighting with a million human emotions at a time of turmoil and disappointment. Yet if you continue to rely on your true personal integrity, then you see that circumstances and other people just become a weave of a current pattern of life, it doesn't change what you're trying to shape yourself into and who've already become. So exactly a year ago I was at a brink of offering kindness and forgiveness in a situation where most people would just walk away feeling "justified" in their decision, and I'm now back in the same circle yet with a different set of characters and circumstances, and yet another chance to show respect and support when I know that doing nothing is a route most everybody would choose. But following my personal integrity rules and being who I truly am is of the utmost importance to ME. And that is the only thing that matters now!
Some developments have been going in a positive direction though these past 12 months. My part-time private practice has picked up and has now shaped into a definite pattern and schedule. I'm glad to recognize that quality is taking precedence over quantity here, and I'd much rather have just a few clients that are motivated to change and for whom I'm the best fit as a therapist than to put my practice into a complete "business" mode and accept anybody who knocks on my door. All my current cases are complex ones, and progress doesn't always come easy, but I'm proud to be an instrumental part of their healing journey and looking forward to many more future clients that the Universe will send me.
And there have been things cooking in my kitchen too, especially the past couple of months since it got a bit cooler, and it felt good to have the oven on quite often. I've been experimenting a lot with gluten free yeast dough, and it's an interesting challenge as gluten free blends tend to produce somewhat heavier and denser products than gluten filled flour, not everything has been a complete success, but a lot of these have been popping out of my oven lately.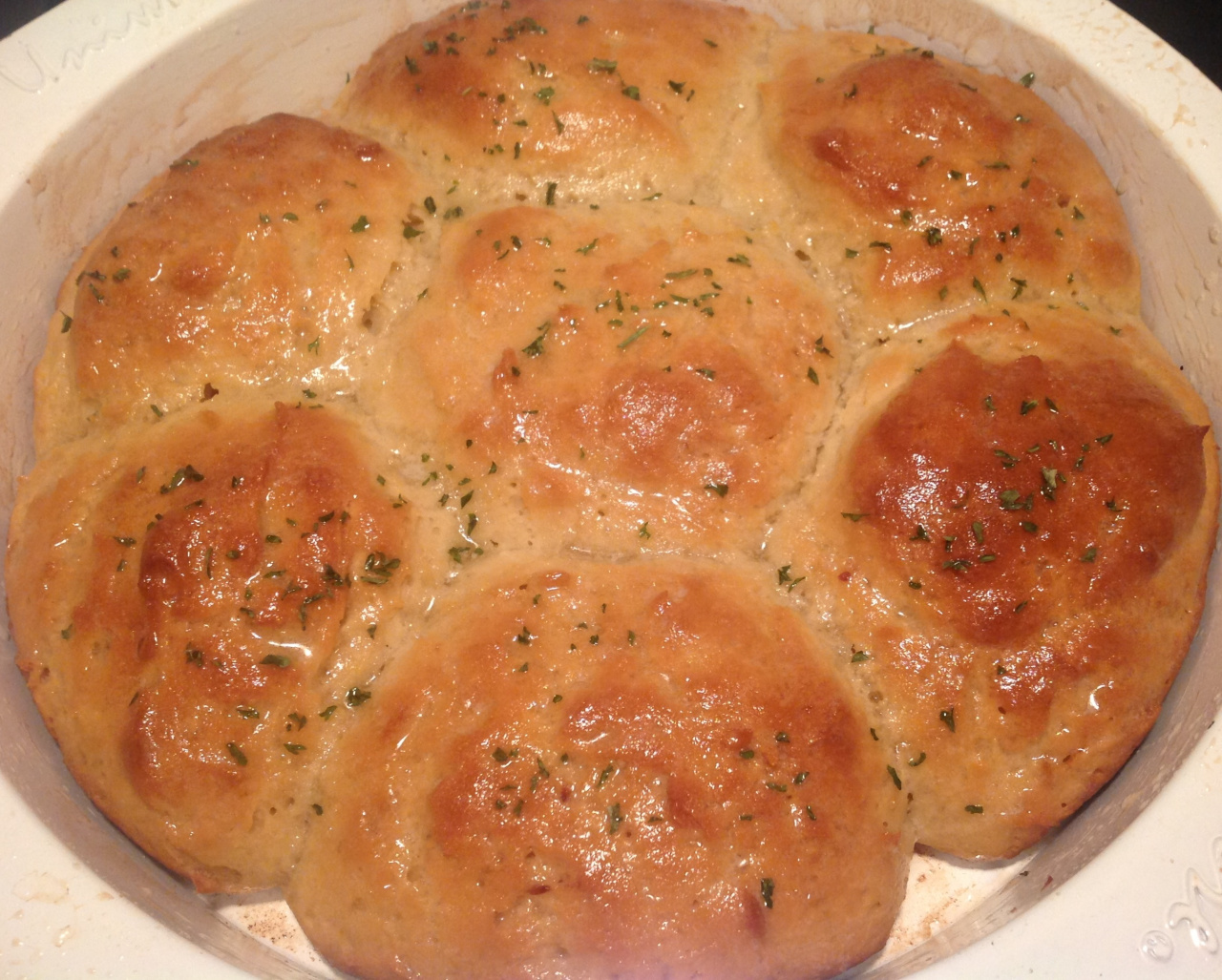 And of course the kid is now in the 11th grade, so the SAT prep is in full swing, plus the extra subject SATs that all Engineering Schools require. It's one of those times when you just have to be a "helicopter mom".
So The Peddler is in a definite thinking mode…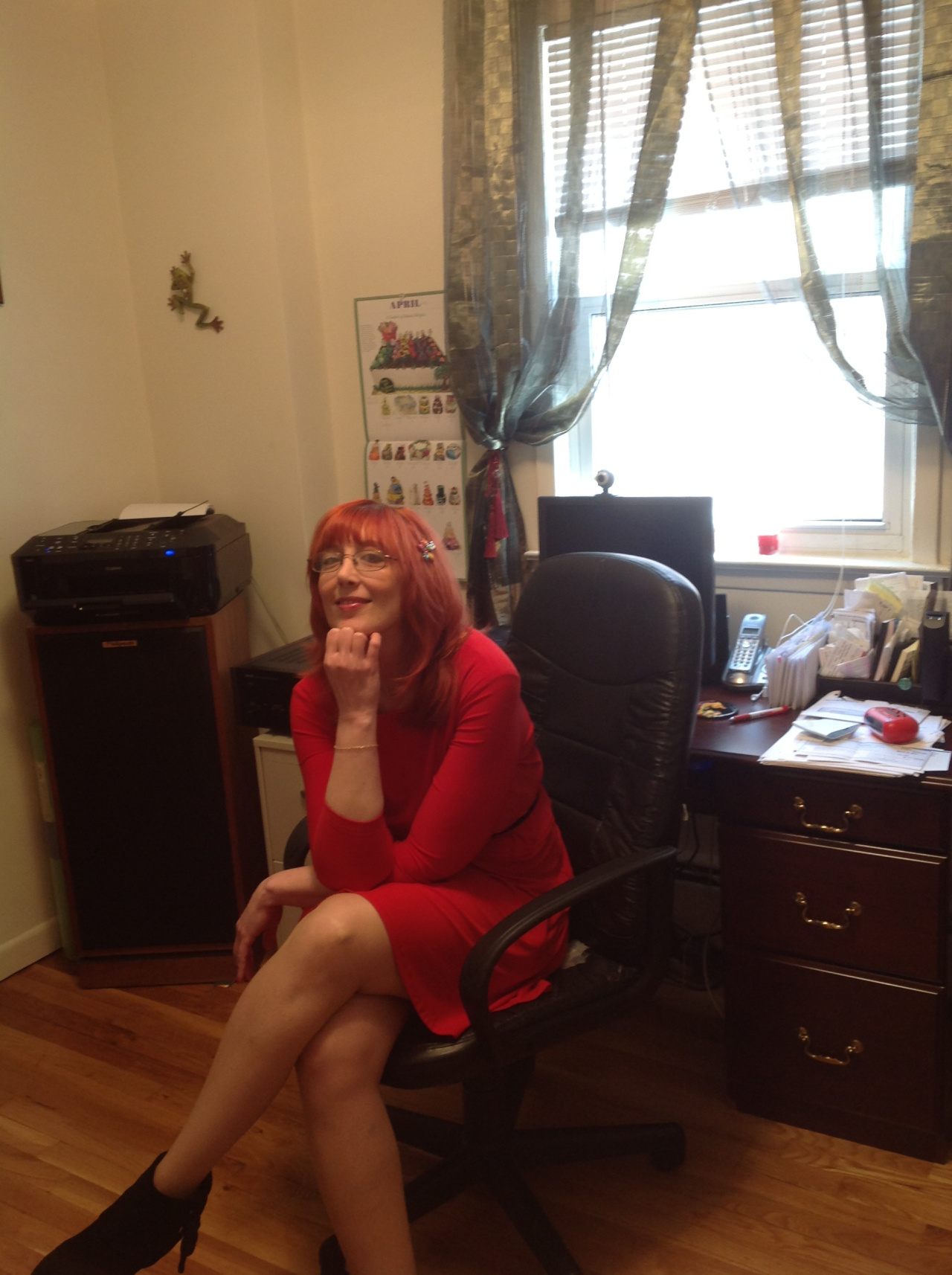 What's Cooking This Week
It's autumn, and what could be more "Fall food" than apple pie?! But I think it's fun sometimes to shake things up a bit and even to combine the two favorites to bring something new to the table. I loved the experimental road this recipe took me on by bringing in an unexpected ingredient of baby food and making cupcakes that are somewhere in between a traditional vanilla and angel food cake. The end result is a lighter "less overwhelming" cake presence that gives a chance to let the apple filling truly stand out.
Caramel Apple Pie Cupcakes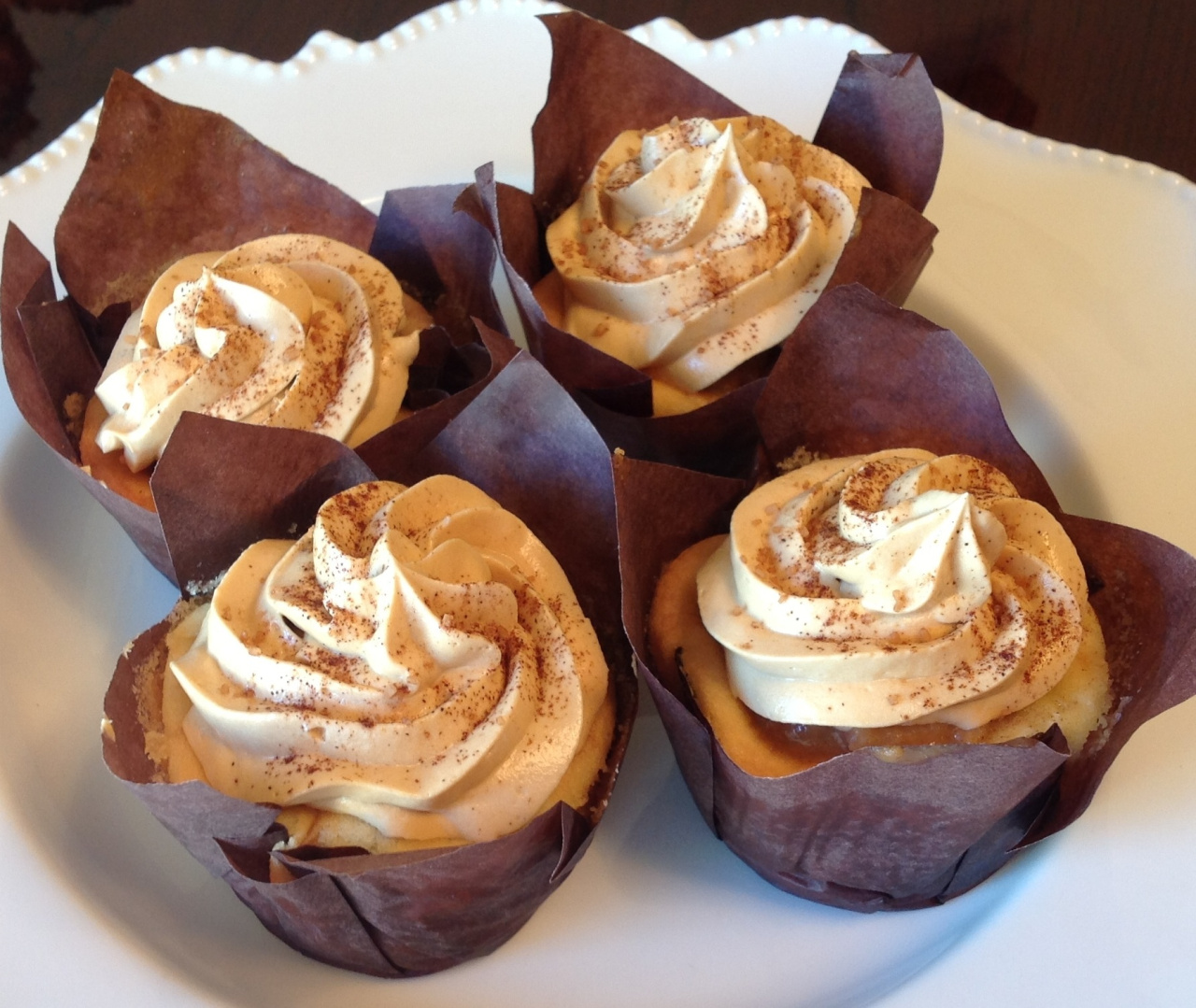 Makes 12 cupcakes:
1 1/4 cup of flour (I used Authentic Foods gluten free multi blend)
1 cup of sugar
4 eggs
1/2 cup of unsalted butter, melted
1/2 cup of milk (I used unsweetened almond milk)
1/4 tspoon of salt
1 1/2 tspoon of baking powder
1 tspoon of vanilla extract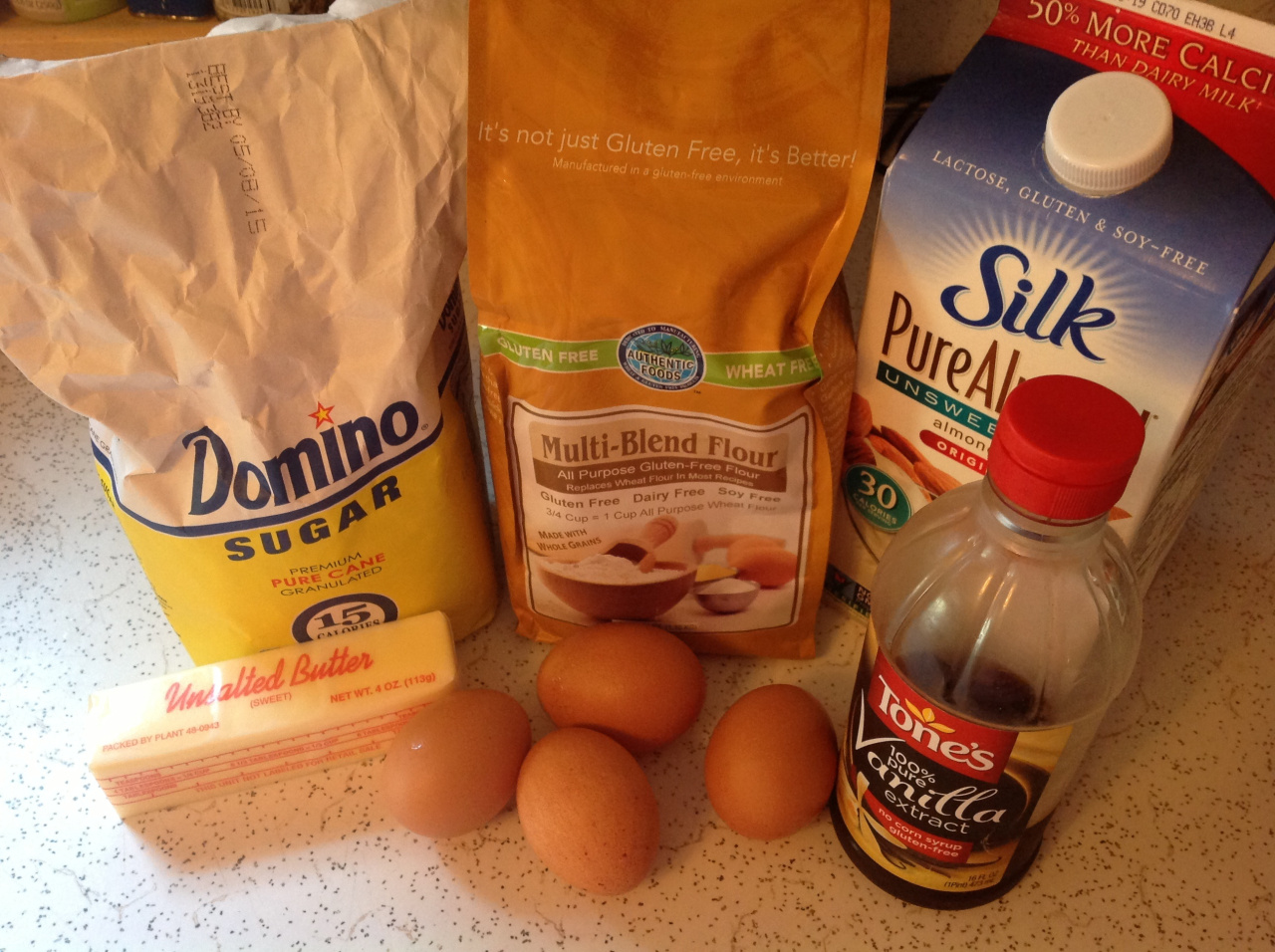 Apple filling:
3 medium apples, cut
4 oz caramel apple baby food (or 4 oz of apple sauce +1 Tbspoon of caramel sauce)
2 Tbspoons of homemade or store bought caramel or Dulce de Leche sauce
1 Tbspoon of brown sugar
1/2 tspoon of cinnamon
A pinch of nutmeg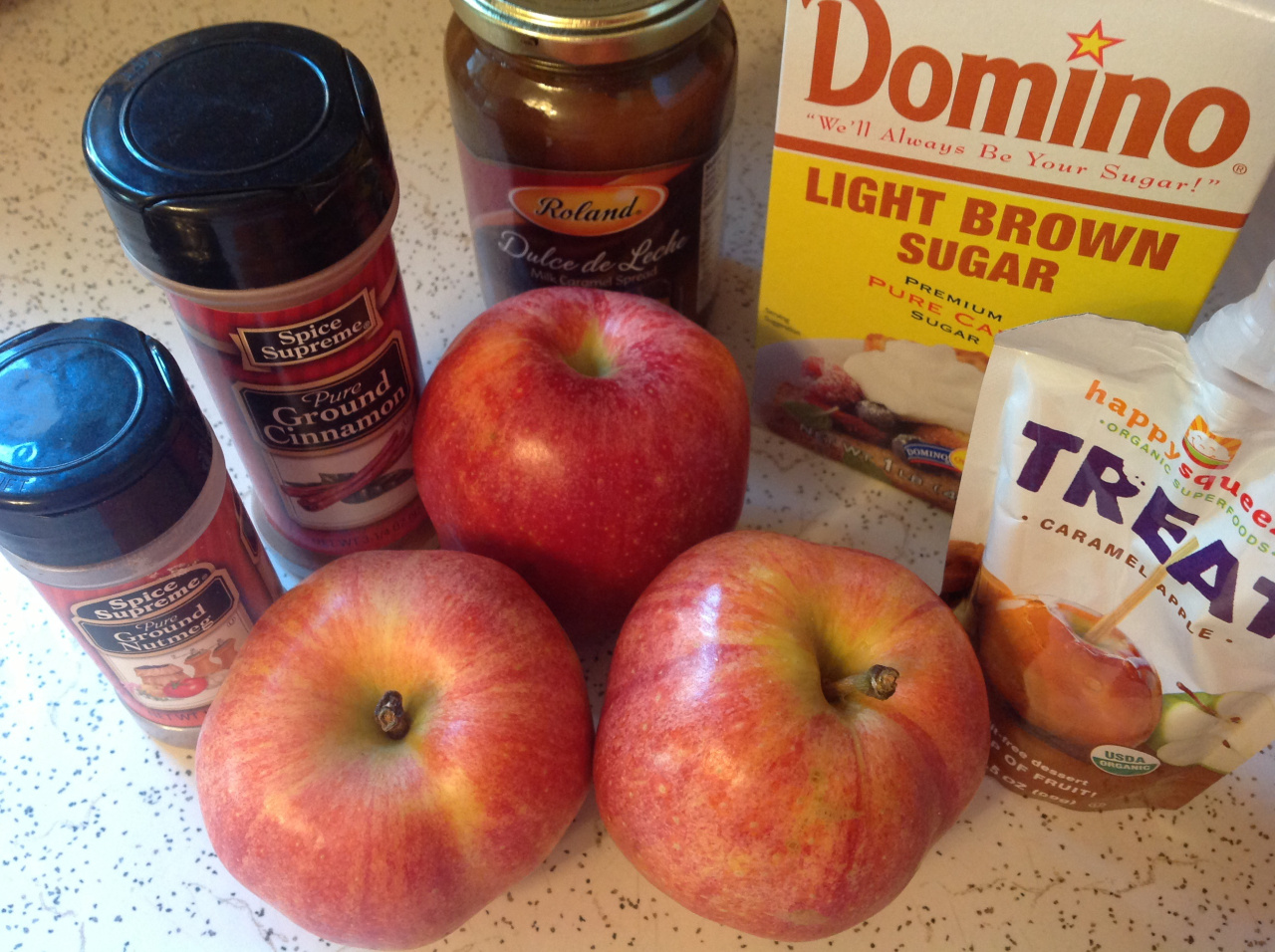 Frosting:
1 stick of unsalted butter, softened
1/4 cup of shortening (I used organic Spectrum shortening)
1/2 cup of powdered sugar
1/4 cup of caramel or Dulce de Leche sauce
Cinnamon sugar for garnish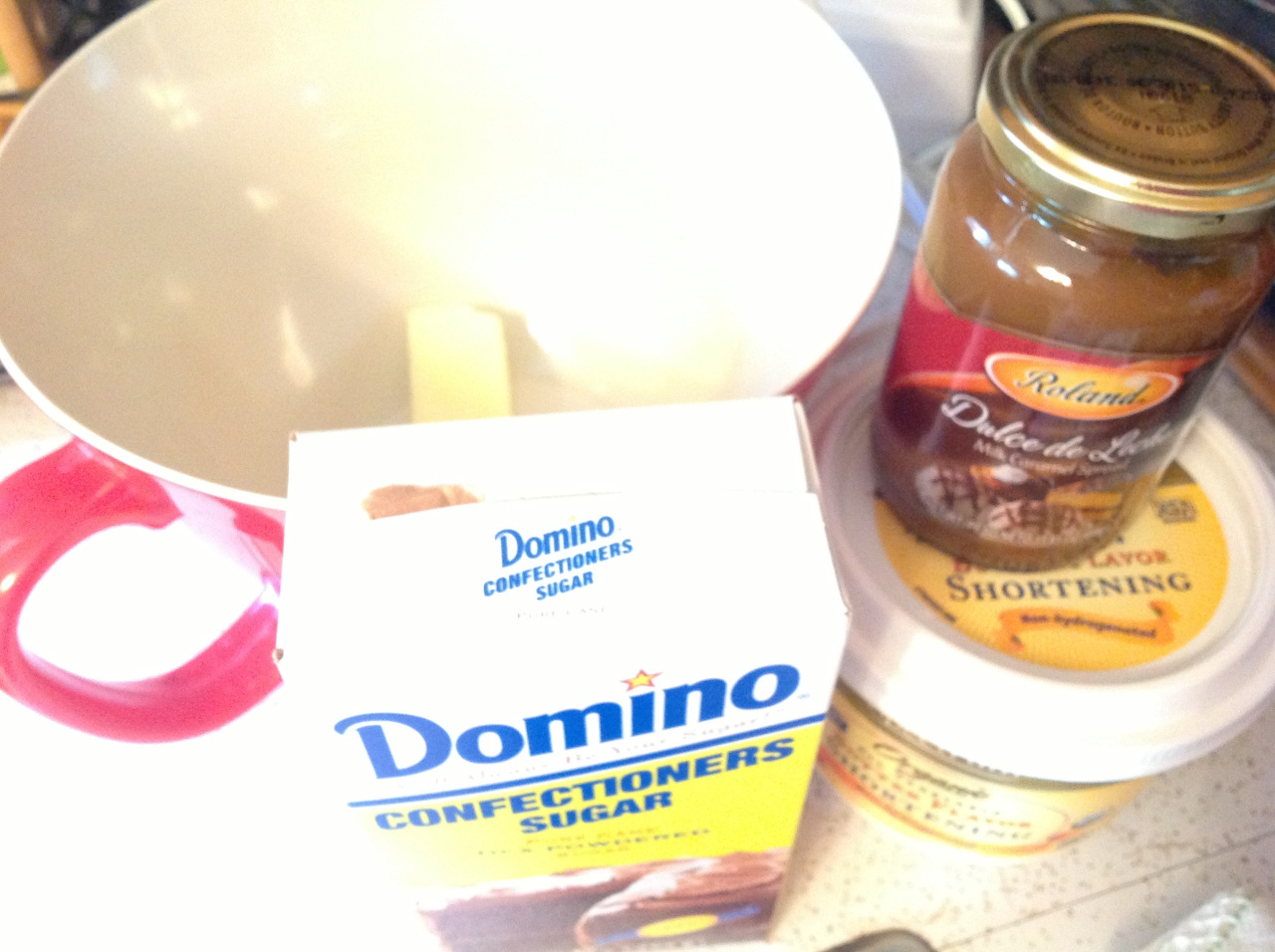 Start by combining the flour with salt and baking powder. Beat the eggs with sugar, then add melted butter and later on milk and vanilla. Gradually incorporate the flour mixture until a creamy light batter is formed.
Fill in 12 cupcake liners and bake for about 20 minutes in a pre-heated oven at 350 degrees. Let them cool off before using a cupcake corer.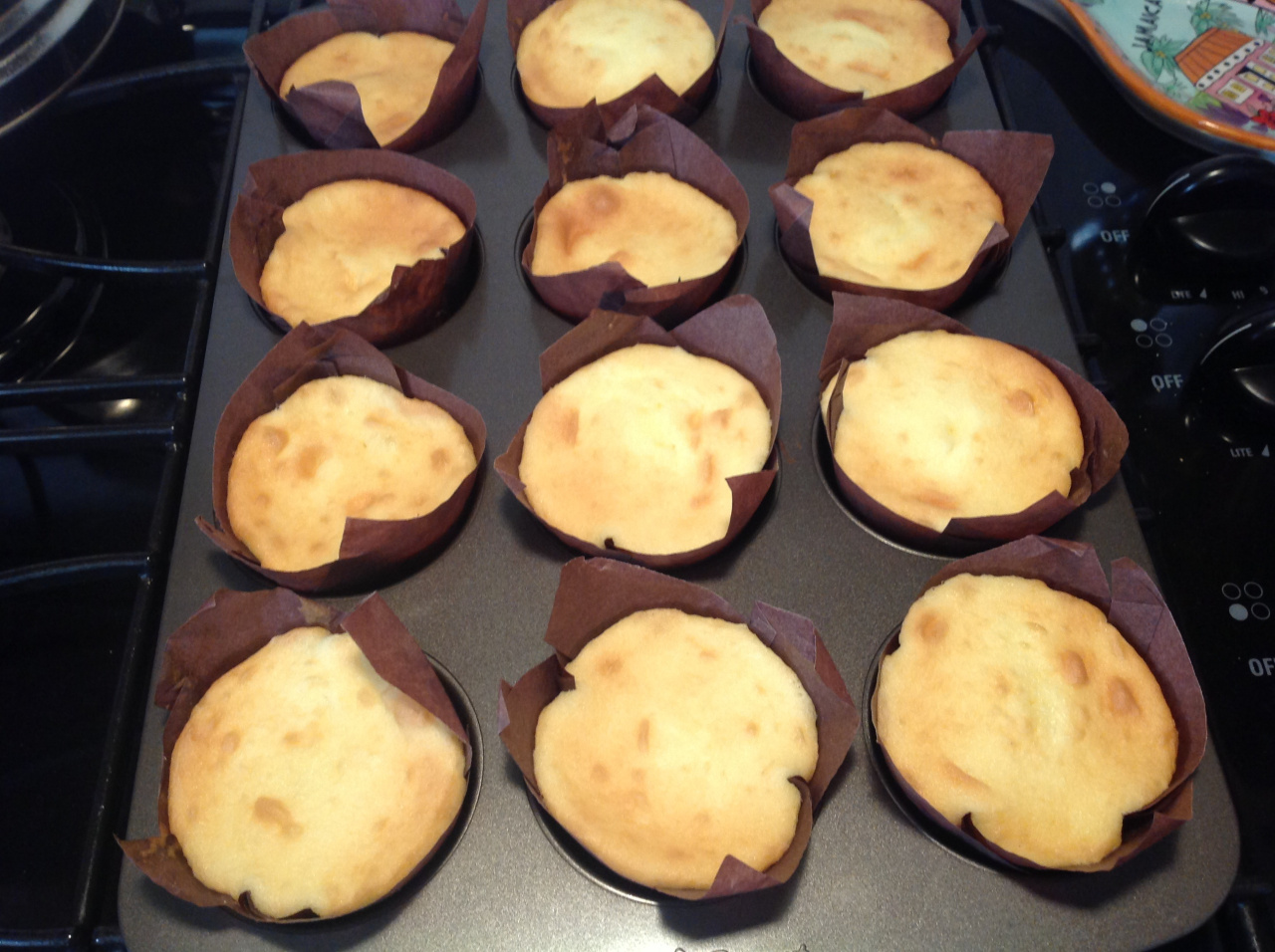 In a mean while make the apple filling. Heat up baby food (or apple sauce) mixed in with caramel or Dulce de Leche, stir in brown sugar, add apples and cook until done, mix in cinnamon and nutmeg. Set it aside to cool off while you core the cupcakes.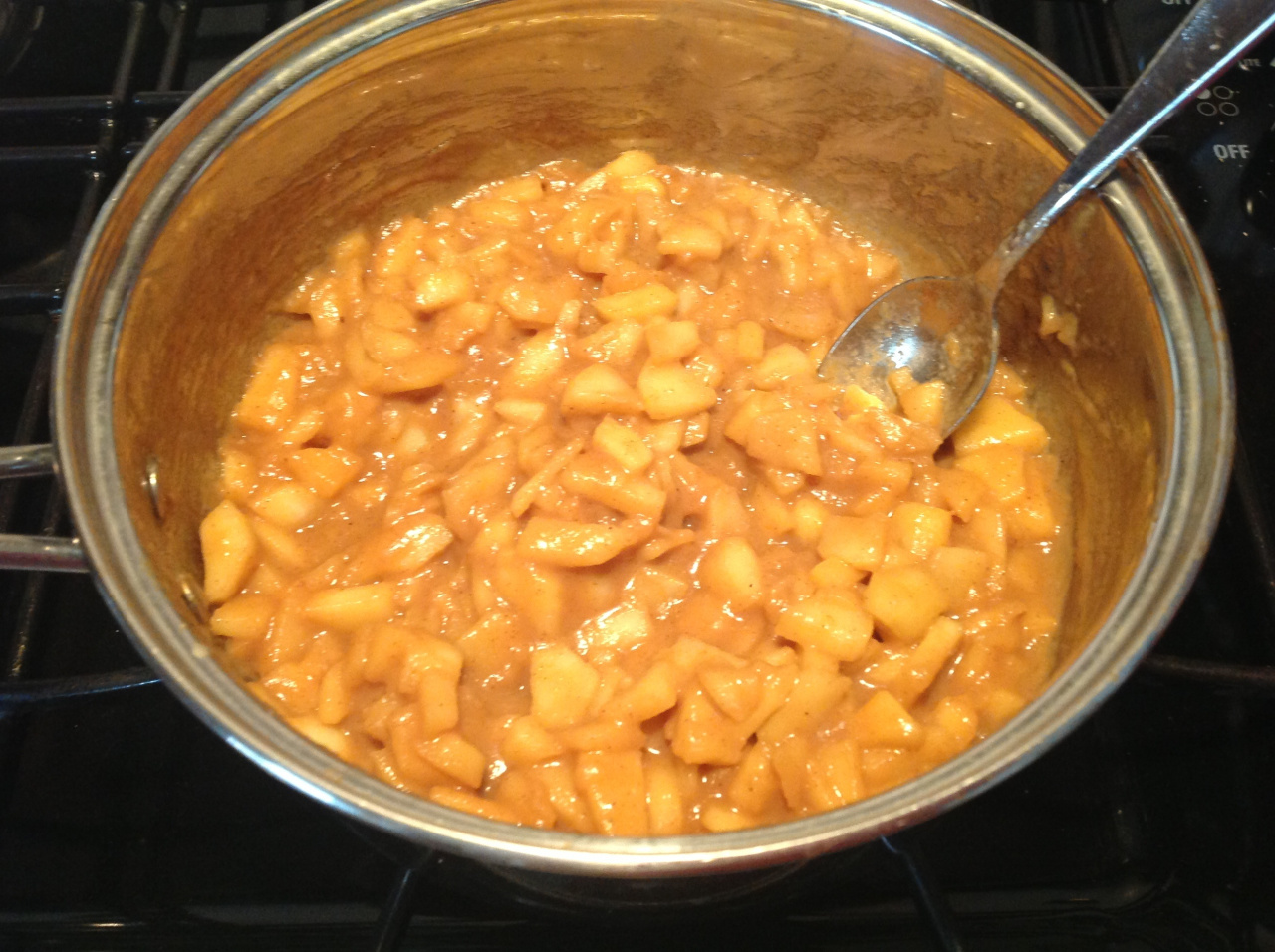 Using a knife or a cupcake corer, make holes big enough to hold in about 1 Tbspoon of filling.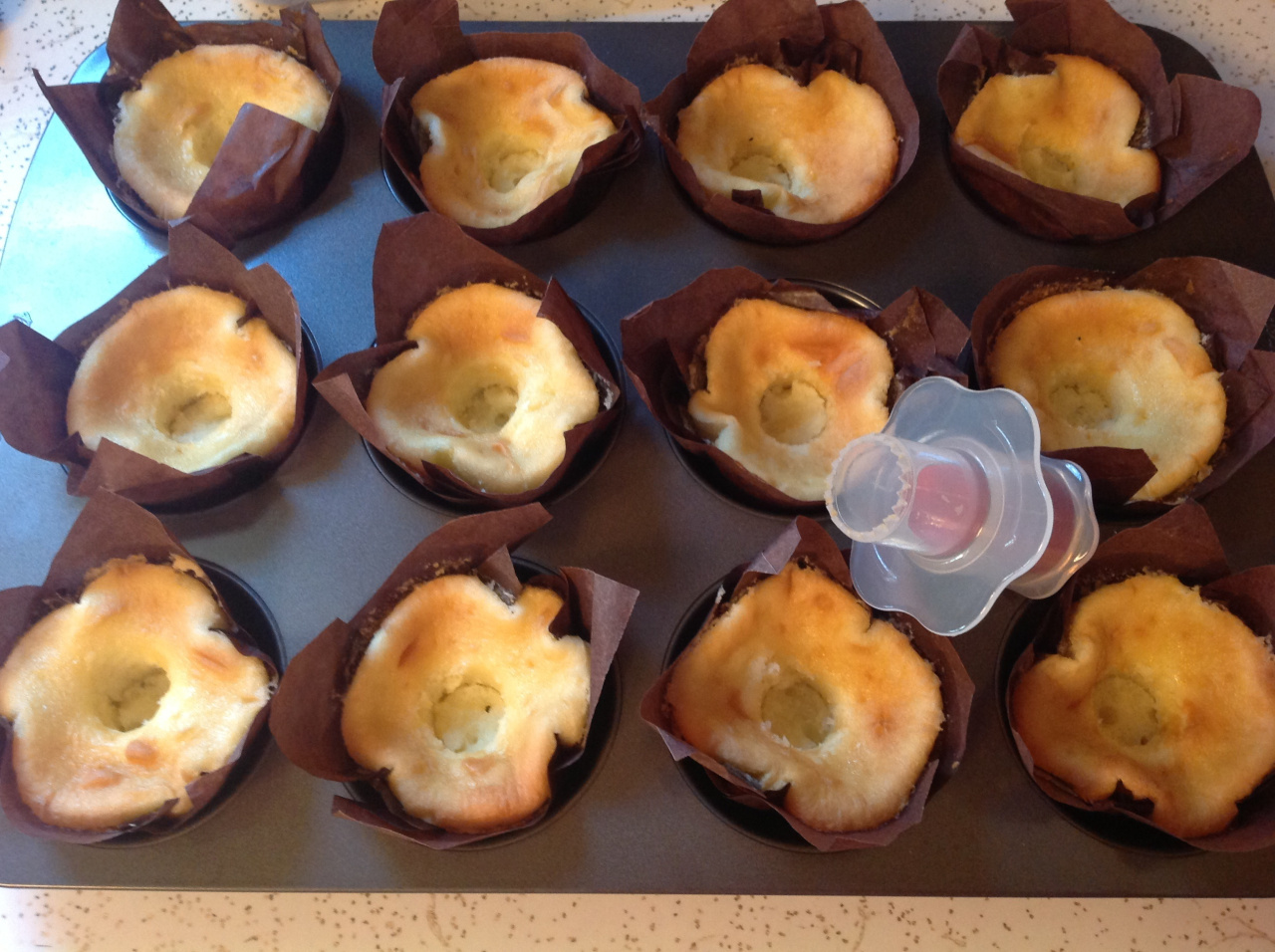 Fill each cupcake with the apple mixture.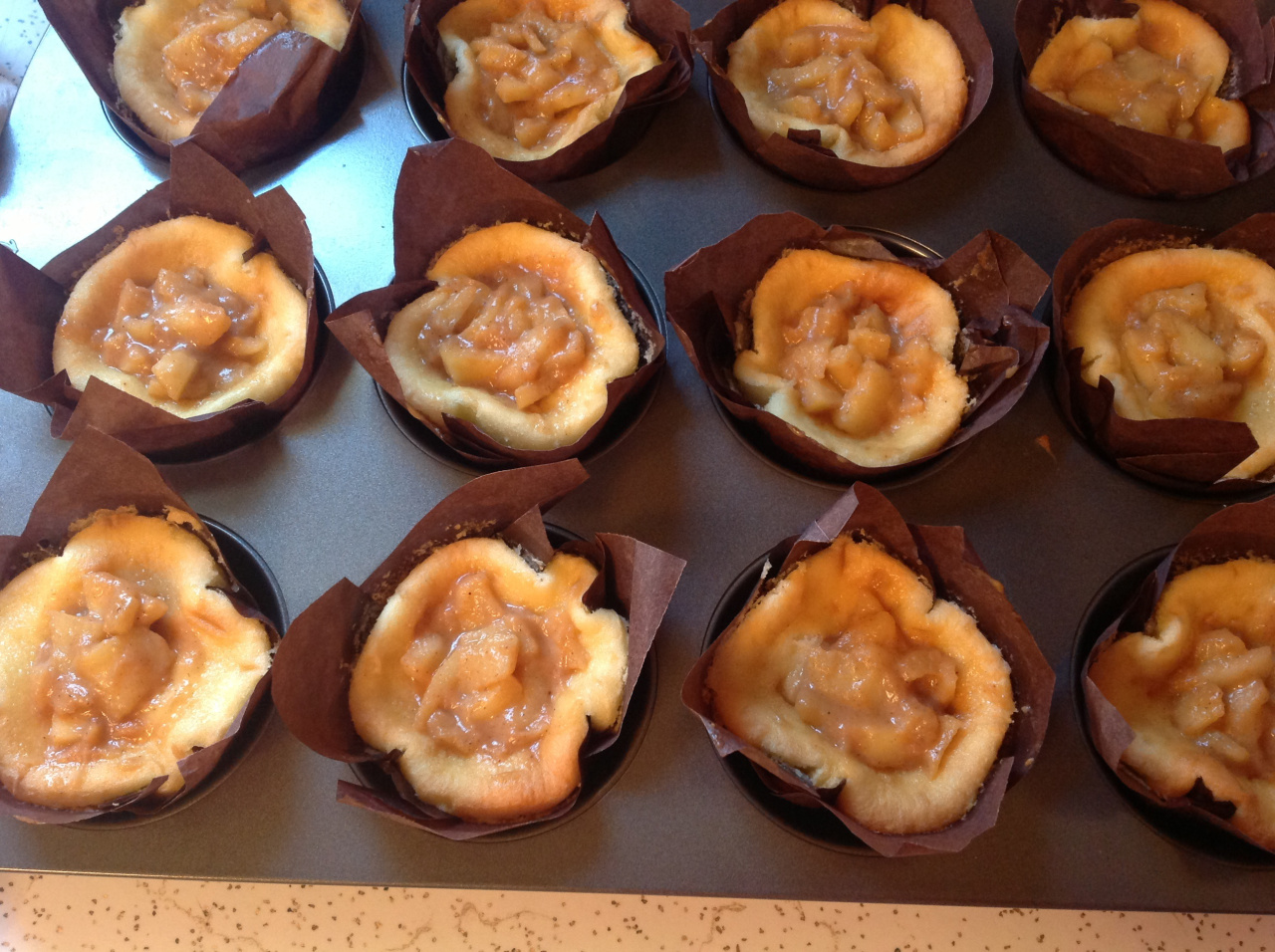 To make the frosting, first beat together butter and shortening, add the sauce and mix well, then gradually incorporate the powdered sugar, you may need to use more or less depending how sweet you want it to be or how sweet and liquidy the sauce is.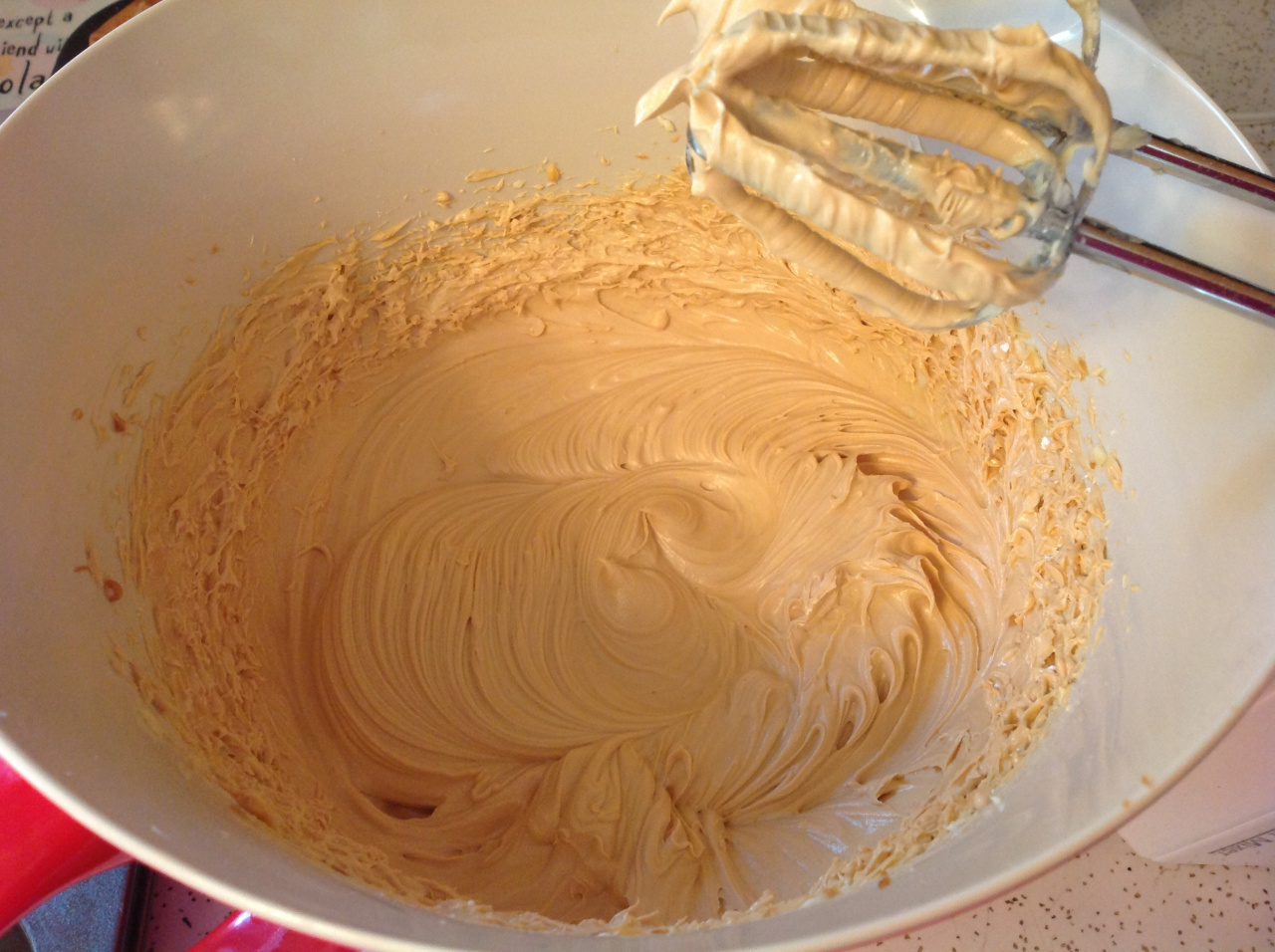 Frost the cupcakes as desired and sprinkle some cinnamon sugar on top. Have one (or more) to celebrate the Fall's arrival.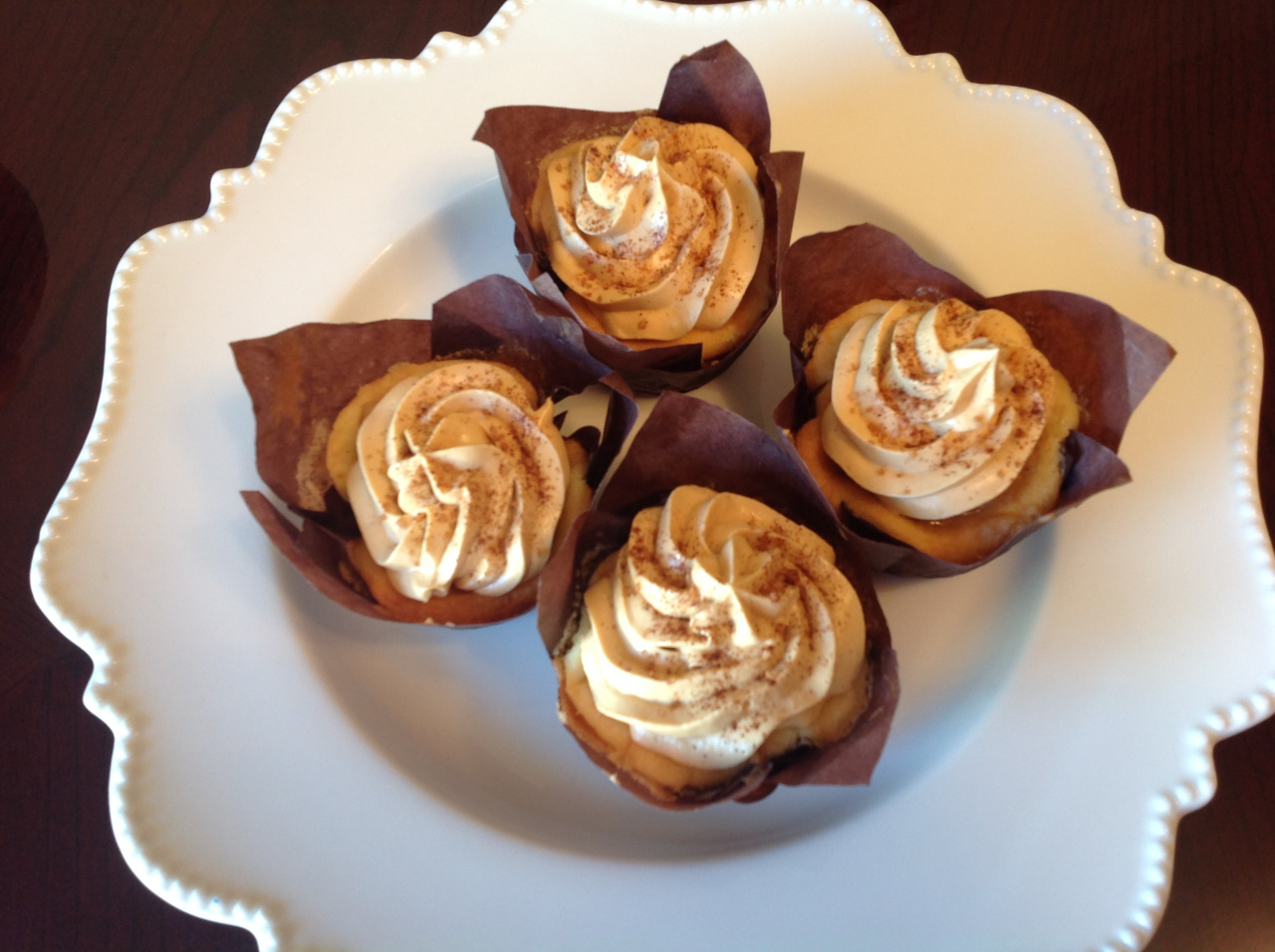 Enjoy!