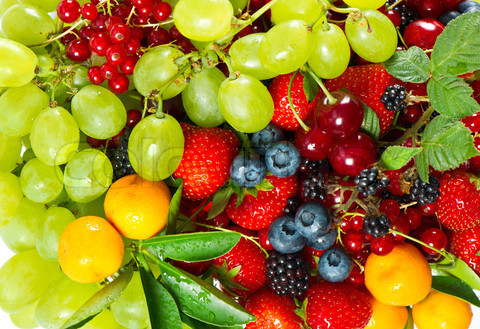 With the Fall Equinox just behind us, the summer is officially over. There is a definite crisp in the air especially early in the morning or at night, the leaves are turning all shades of the rainbow, and the chill of the ocean wind is reminding us that winter is just around the corner.
This past summer kind of flew by, I can't say I enjoyed it (and none of it was weather or heat related), but I also know that it was a period of re-adjustment, re-atunement, and re-positioning on so many different levels. It's all still in progress, but there's been a definite turn where you feel all the hard work is finally showing some results, and what will definitely pay off is the consistency and determination. Yes, even personal growth and life re-routing requires discipline and perseverance.
Holding on or letting go is often not a choice, it's inevitability. We can't hold on to the season that just passed, it's futile and pointless, time will be wasted and new opportunities that the next season may bring will be overlooked. And life is cyclical anyway, there will be another summer (and yes there will be another winter storm too), you just have to be patient and wait until it's time for it to happen again.
Yep, I know, I know, patience is a REAL virtue and an emotional endurance exercise. Most of the time I just want to have a meltdown like a screaming and kicking kid in the supermarket. Probably if I yell and cry loud enough, I may actually get a "shiny new toy" (whatever was available at the supermarket that particular day), but chances are it's probably made of cheap "Made in China" material, will break almost immediately or will become boring and old (whichever comes first).
So let's dream of the next summer season while saying goodbye to this one: you sucked majorly, and I don't feel sorry to let you go!
What's Cooking This Week
Letting go of summer doesn't mean letting go of all summer recipes. Berries and other fruits are still abundant so why not use them for a quick yet satisfying breakfast that may take you on a journey of its own. I love trying the recipes from different cuisines, this Dutch breakfast is light, "summery" and a definite crowd pleaser.
Dutch Oven Baked Fruit Pancake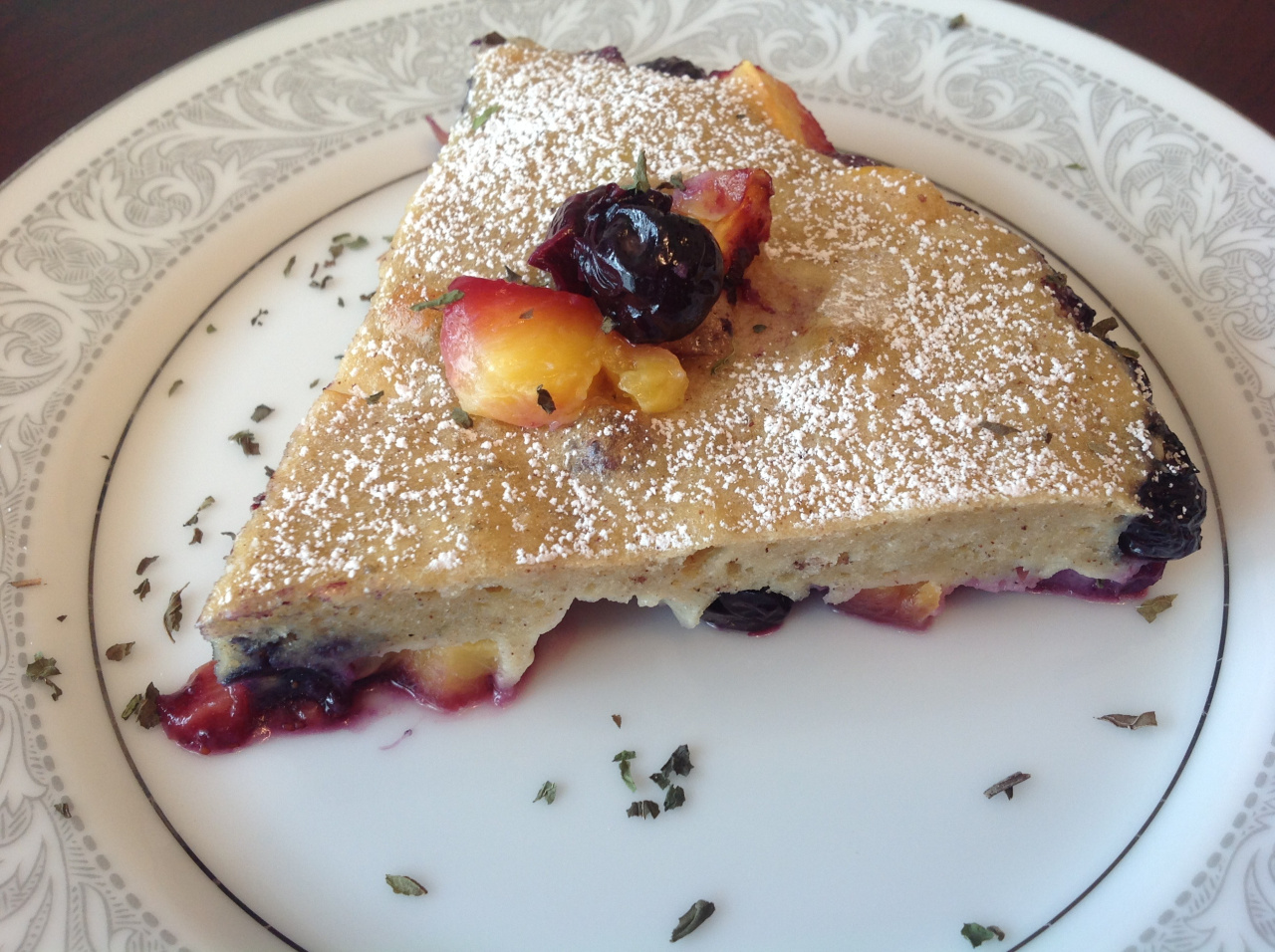 1/2 cup of flour (I used Cup4Cup gluten free mix)
2 eggs
2+1 Tbspoons of buttery spread, melted (I used dairy free coconut spread)
1 Tbspoon of sugar
1 tspoon of vanilla
a pinch each of cinnamon and nutmeg
1 small peach, cut
1/2 cup of blueberries
mint leaves and powdered sugar for garnish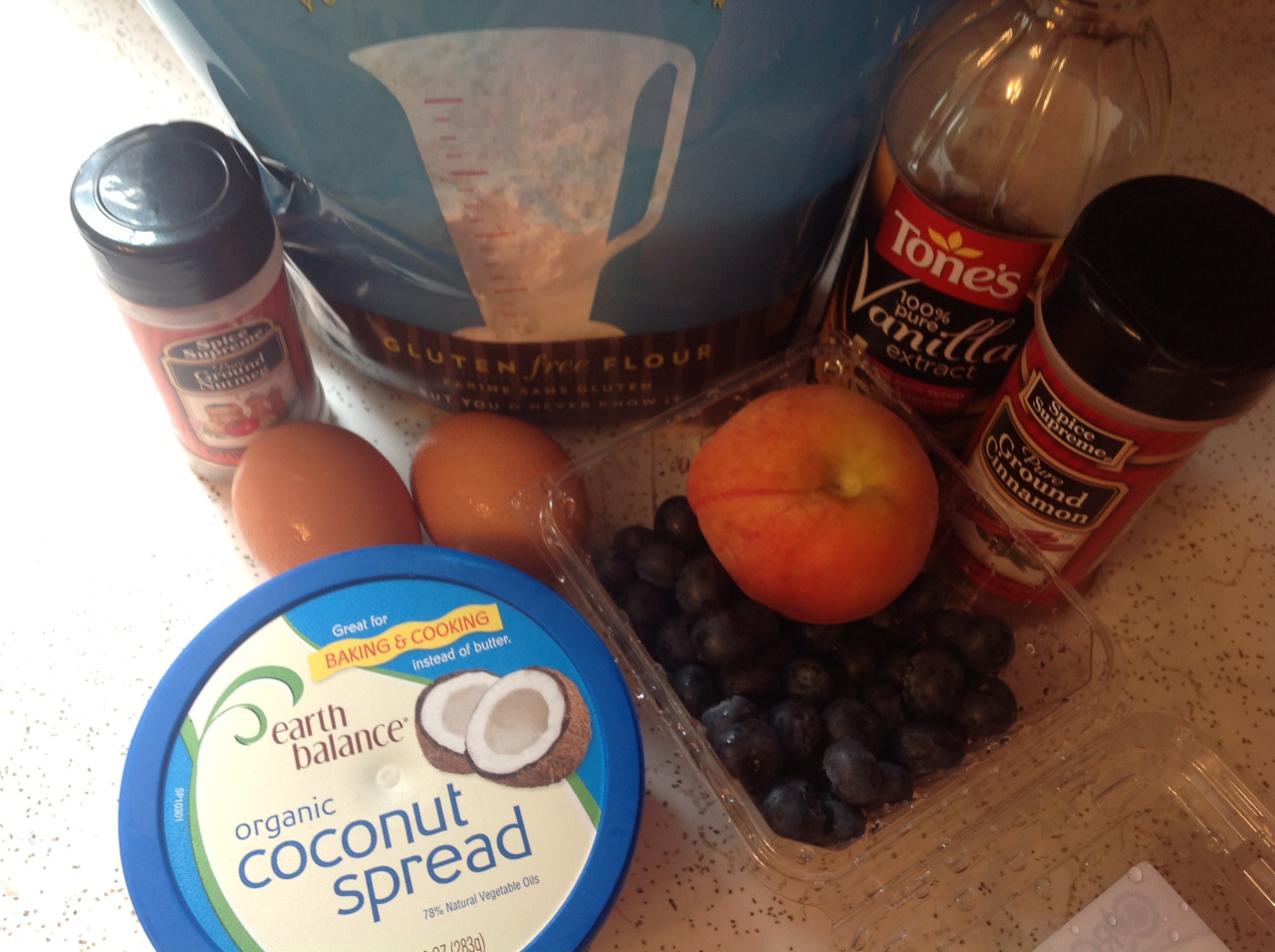 Combine the fruit with 1 Tbspoon of melted buttery spread and spread them out in a 7-8-inch round baking dish.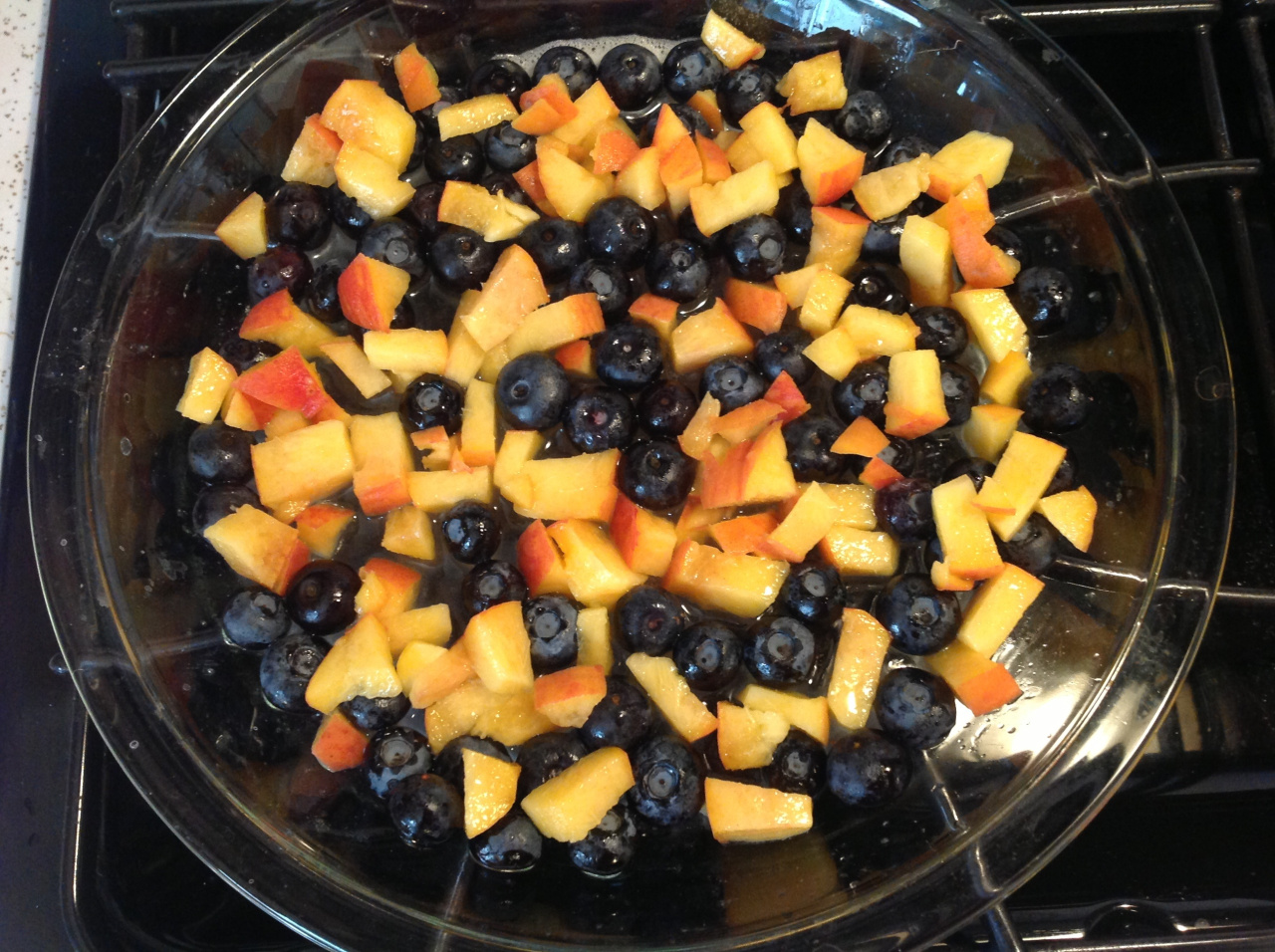 In a bowl, first beat the eggs, then add sugar, buttery spread and vanilla, mix in cinnamon and nutmeg stirring well, then gradually incorporate the flour. Batter will be kind of thick. Spread it over the fruit in a baking dish.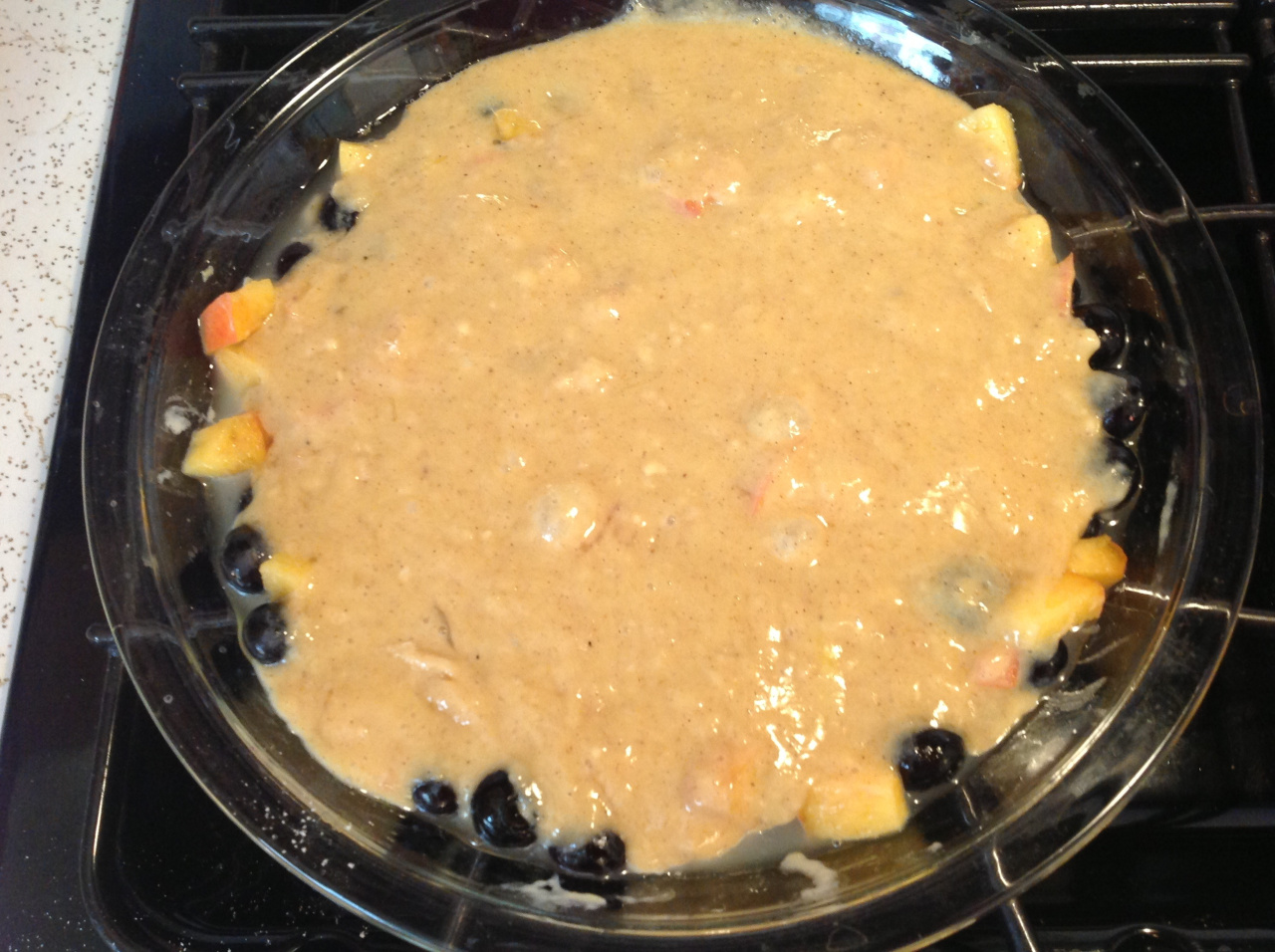 Bake in a pre-heated oven at 375 degrees for about 15-20 minutes or until golden.Sprinkle powdered sugar on top.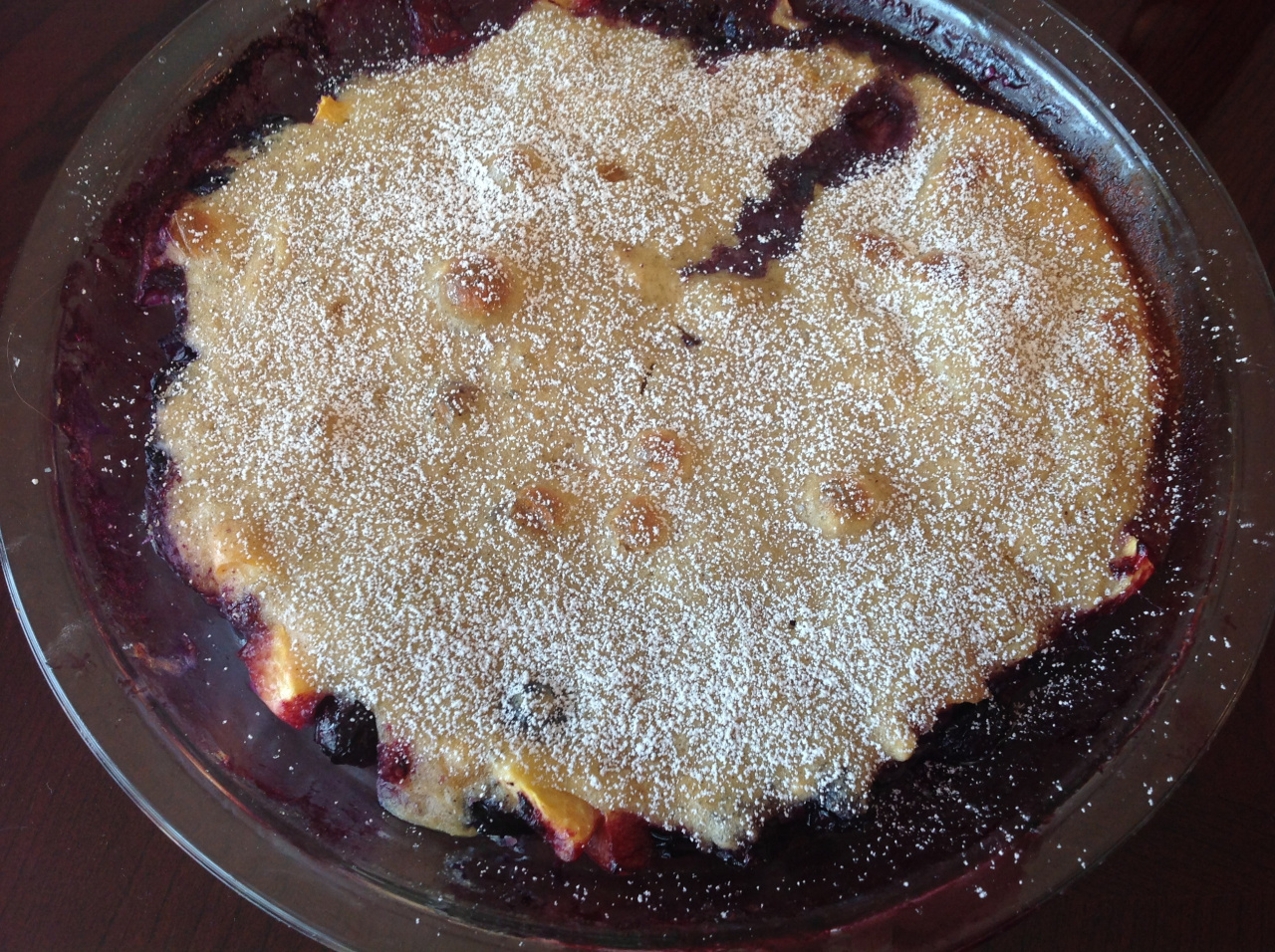 This breakfast is full of fruit and all the summer flavors minus the heaviness of traditional fried pancakes.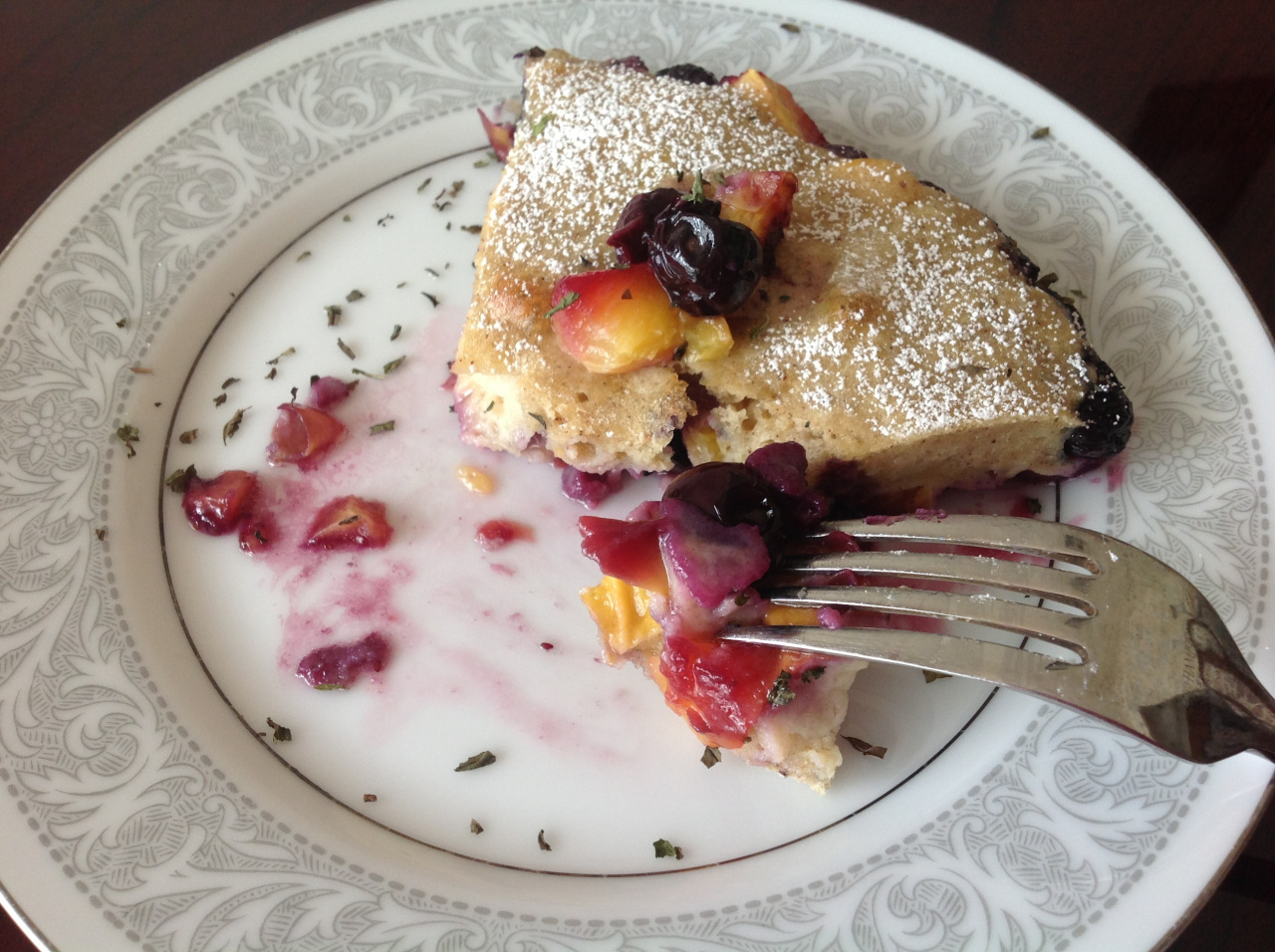 Enjoy!