I come from a very mixed family so when holidays arrive, it's one long chain of celebrations. There are traditional Jewish holidays celebrated on my mom's side of the family, there are Eastern Orthodox holidays, some of which we still celebrate here in the US, coming from my dad's and my grandmother's side of the family, and of course all the traditional American holidays are always remembered since my son is Catholic after his father.
Spring and the end of the year are usually never-ending streaks of holidays with both Eastern and Western Easter and Passover, and then December-January are busy with Hanukkah and both Christmas celebrations. September though is one month when it's strictly Jewish period (not considering both my mom's and grandma's birthdays), and I'm happy to concentrate on just one holiday and one side of the family.
Honey and apples or really anything sweet is a traditional food during Rosh Hashanah to celebrate all the good and sweet stuff that the new year will (hopefully) bring. Sweet challah, honey rolls, apple and raisin cake are some dishes that you can possibly see at Rosh Hashanah table. I was really considering making an apple cake, using my mom's old recipe, but then I realized that I'd definitely want to not only make it but eat it too, probably way more than just one piece. And I'm now trying to be a bit more conscious of what I eat (since the past month was one carb induced hazy day after another), due to bad back pain and being stuck at home for 3 weeks, I've "comforted" myself with tons of mindless eating and need to get back on track and try to adhere to my usual 80/20 rule, 80 % healthy eating allows for 20 % of sweet indulgences.
Yet it doesn't mean you should completely forgo all the honey and apples and sweetness of the New Year itself.
What's Cooking This Week
The recipe below combines tradition with a simple innovation and a sweet dessert with living a healthier lifestyle. I'm pretty sure you already have most, if not all, the ingredients at home, so making this is really just a minute away.
Baked-In Apple Pies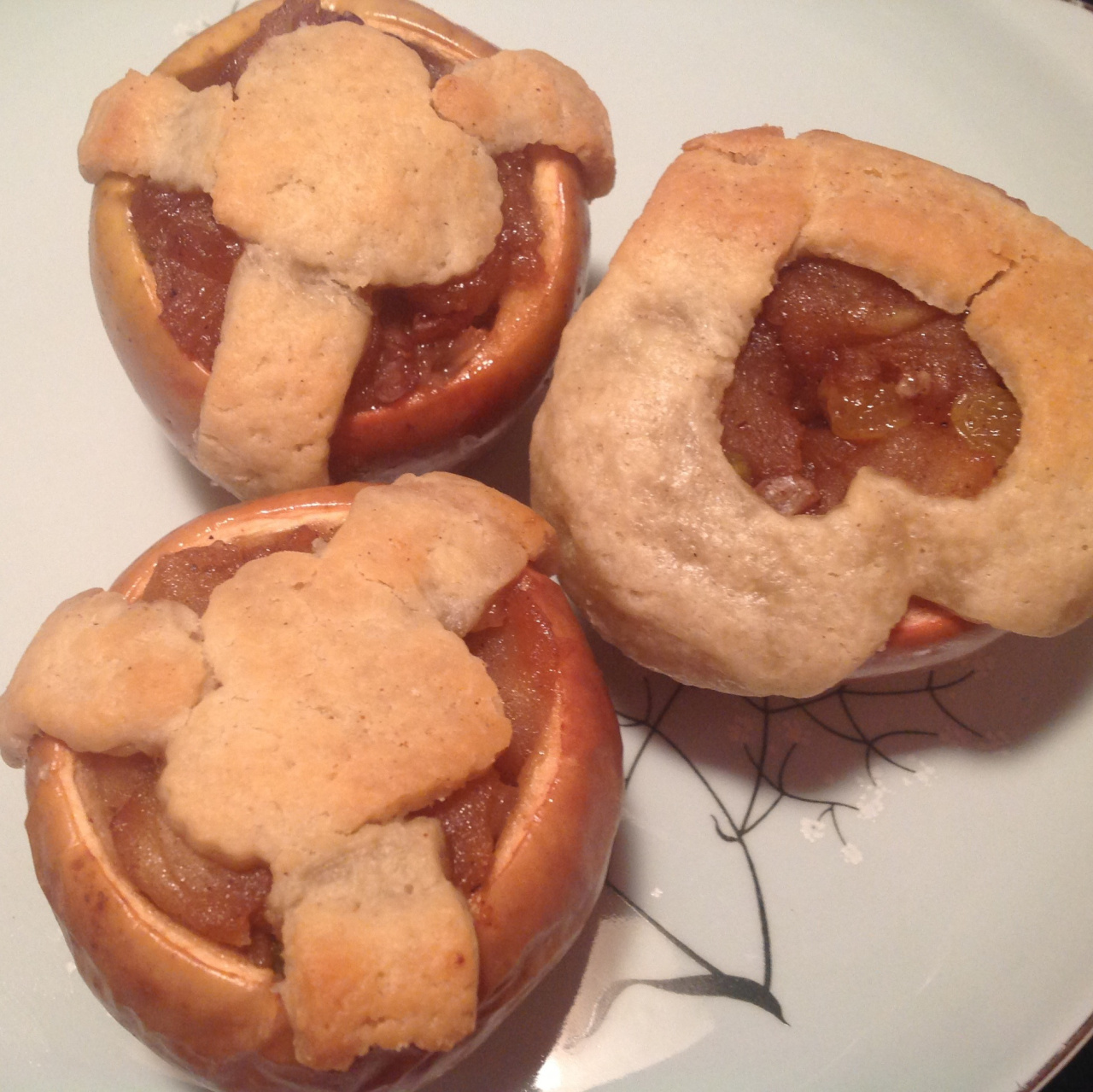 Makes 4 apples:
5 apples, I like them sweet so I used Gala
1 sheet of any frozen pie/pastry dough (I used leftovers from one of my gluten free dough)
3-4 Tbsps of lemon juice
2 Tbsps of honey
2 Tbsps of brown sugar
1 Tbsp of butter
1 tsp of cinnamon
1/4 tsp of nutmeg
a pinch of ground cloves
1 Tbsp of chopped nuts (I used pecans)
2 Tbsps of raisins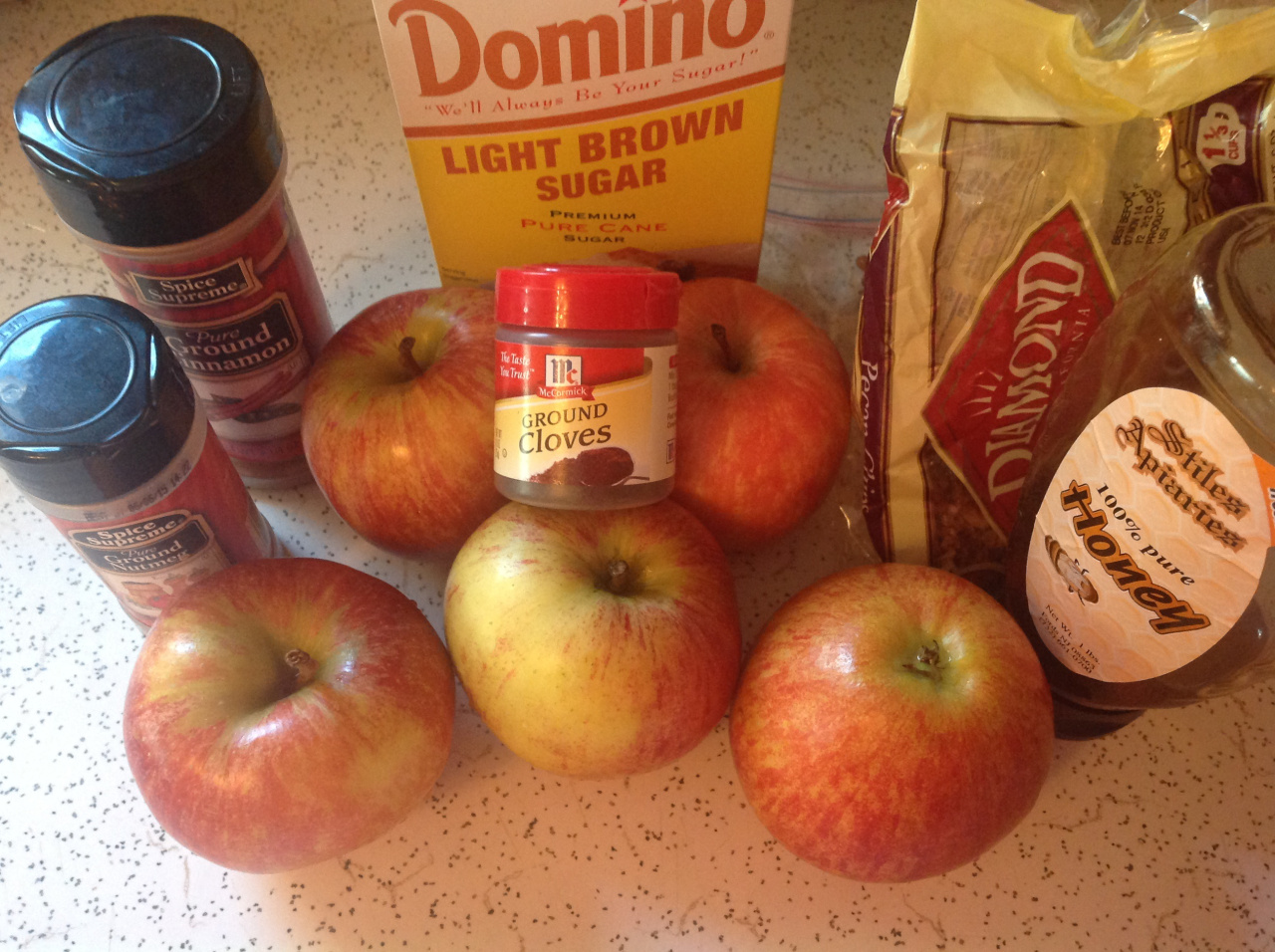 Cut the tops and scoop out the insides of 4 apples, discard the seeds and put the apple pieces aside. Sprinkle everything with lemon juice as you go and rub the insides of apples with lemon to prevent browning. Peel and cut the 5th apple into small pieces, melt butter in a small pan and add the cut apples along with honey and sugar, cook till about half way done, add the spices, nuts and raisins at the end of cooking.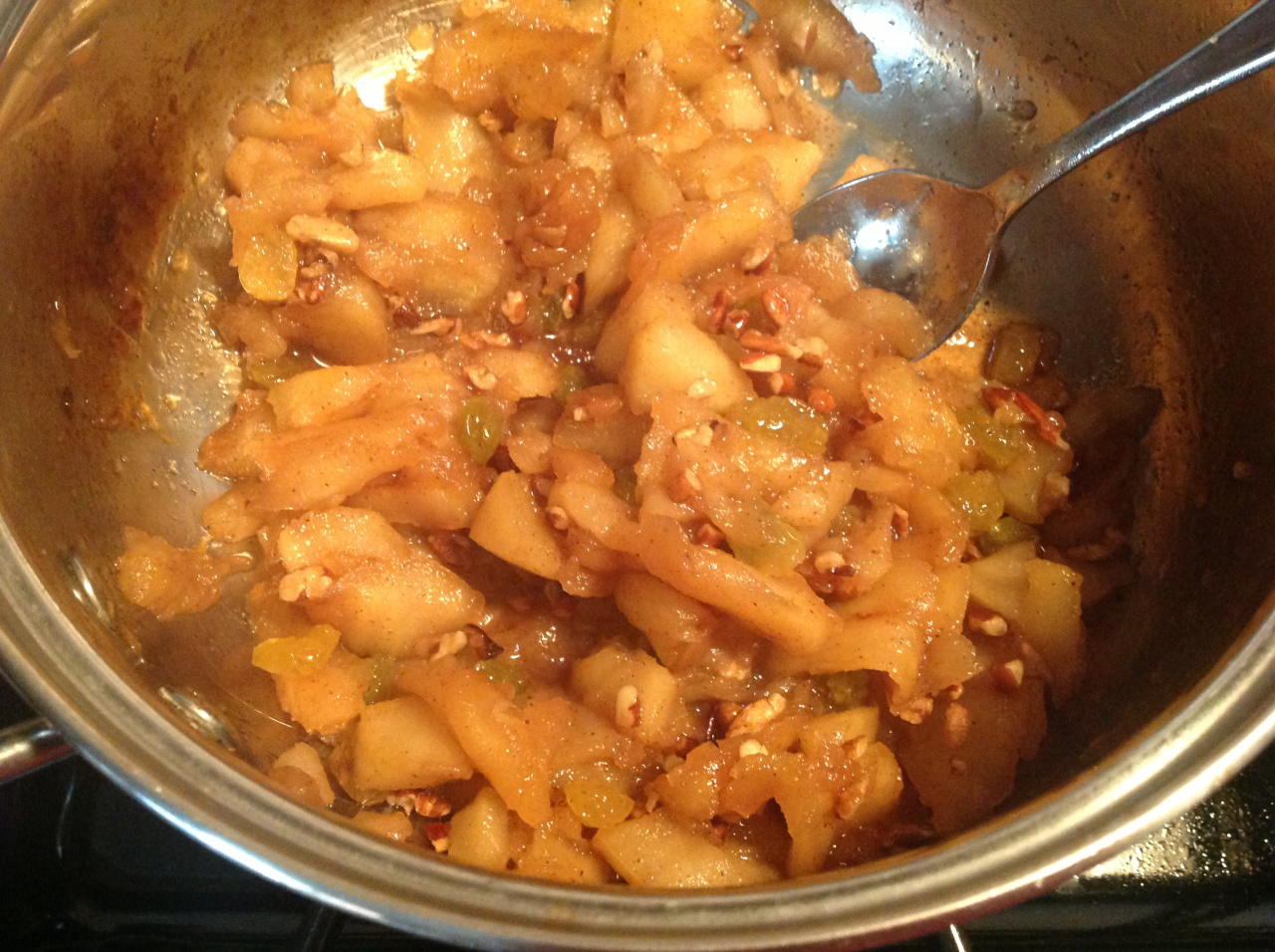 Let the apple mix cool a bit. In a mean while cut the pie tops out of the dough, I used large cookie cut outs to cut the big and small hearts, you may use whichever pie top designs you like.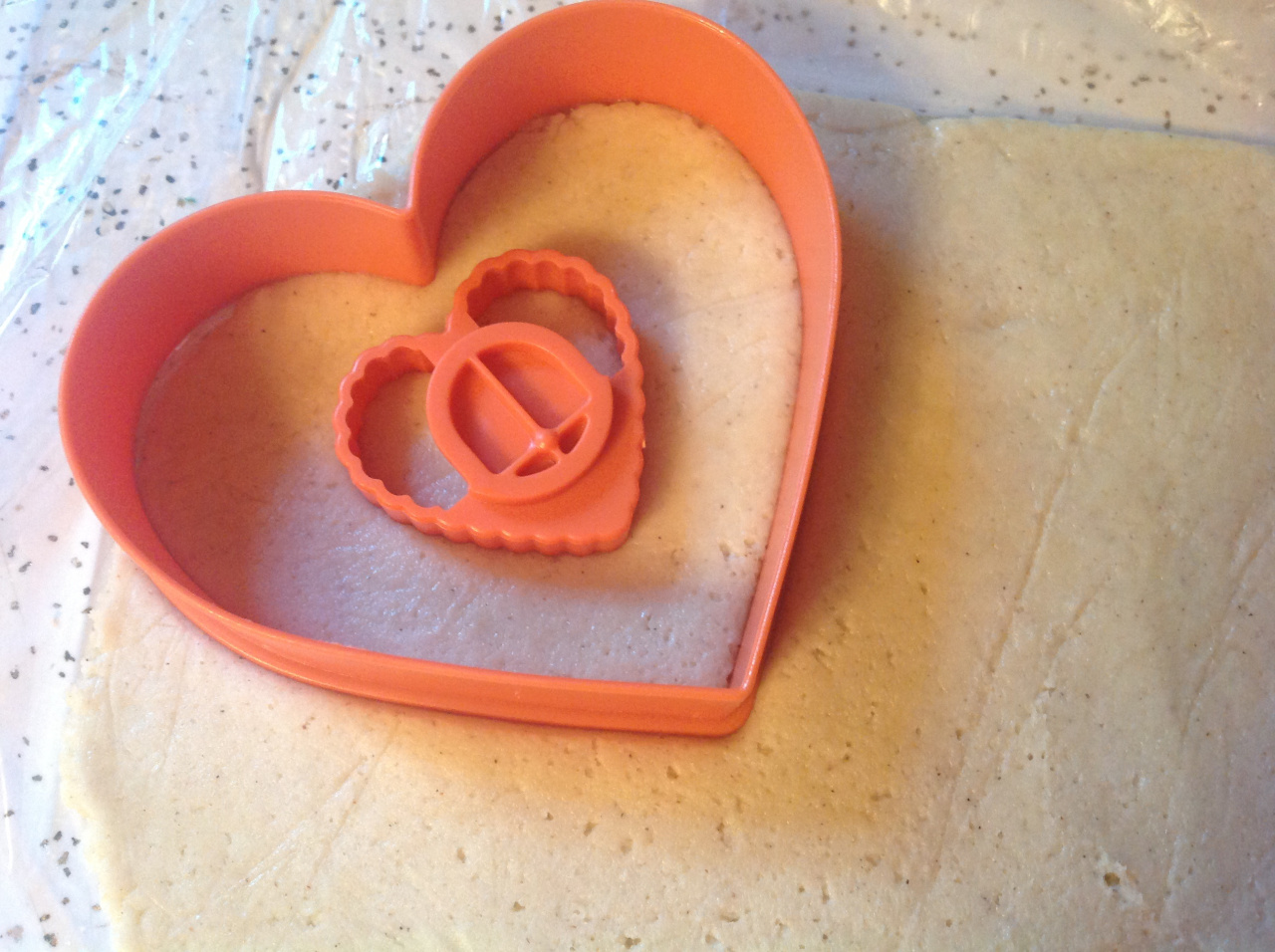 Scoop some of the apple mix inside each apple. Place the apples in a dish with a bit of water on the bottom just to cover it all around.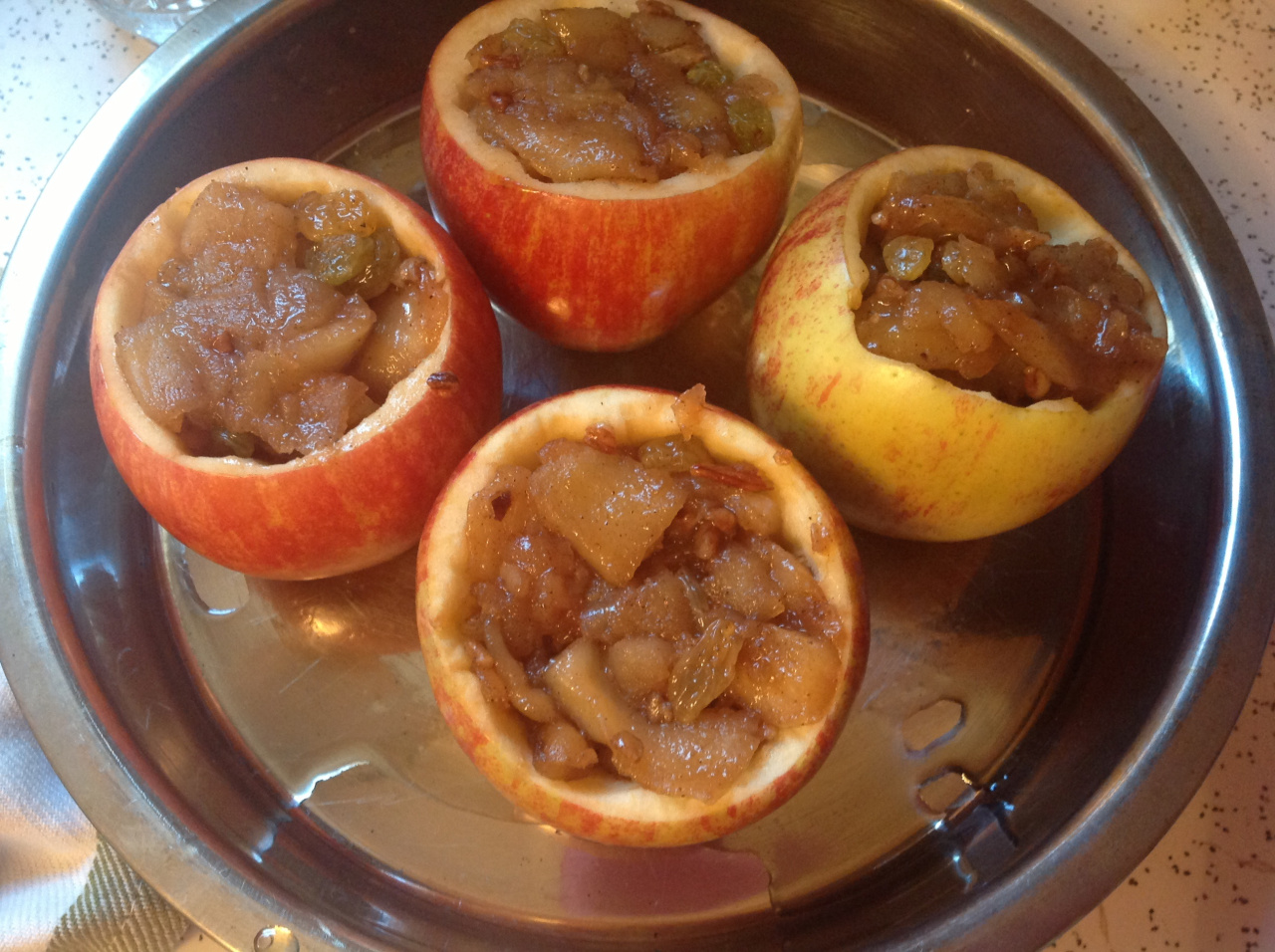 Arrange the pie tops on each apple as you like.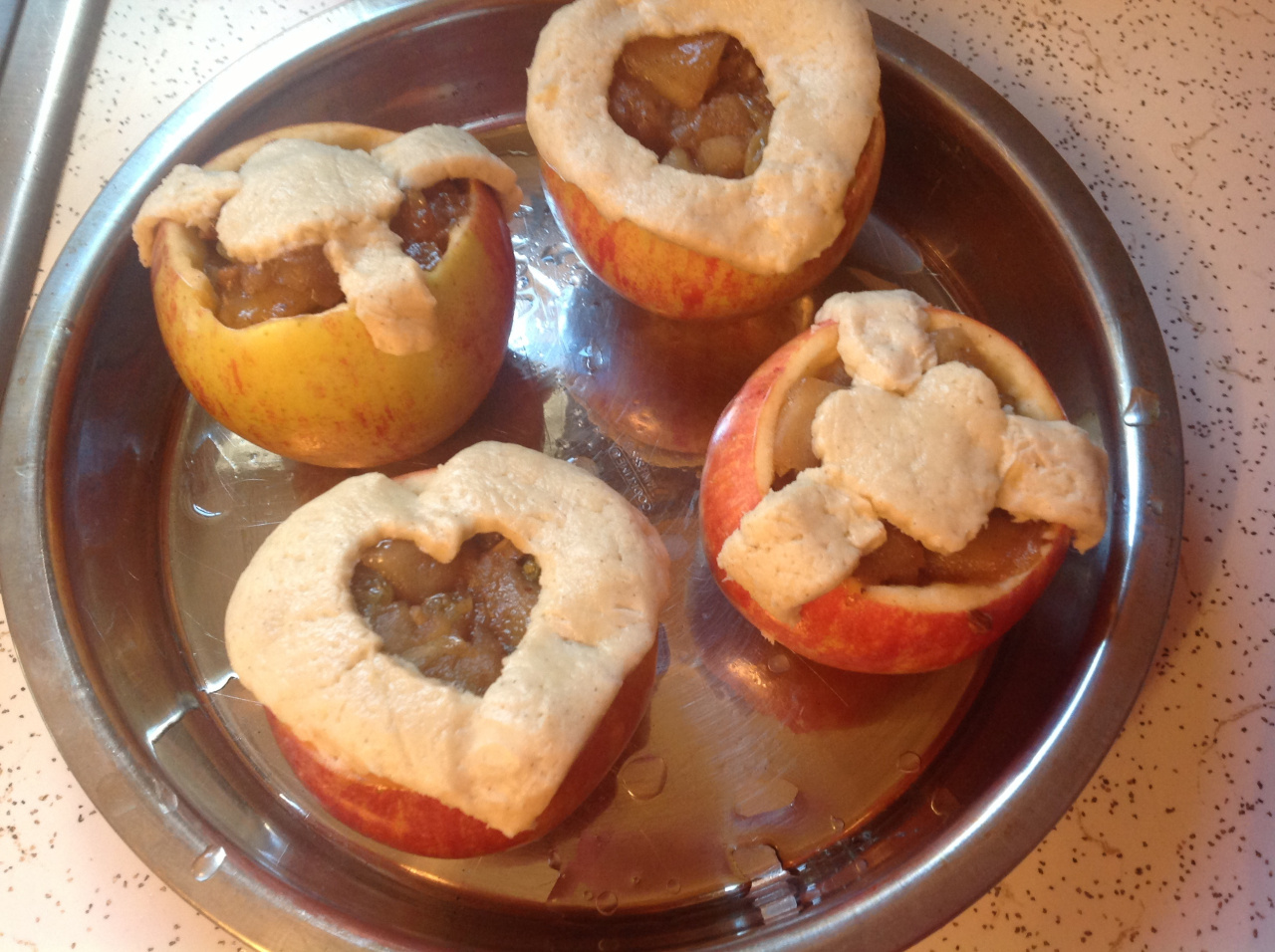 Cover the dish with foil and bake at 350 degrees in a pre-heated oven for about 20-25 minutes (I like the apples a bit on a firmer side, give them a few more minutes under the cover if you prefer them softer). Uncover and bake for another 10-15 minutes to brown the tops.
And now go ahead and top them with ice cream! No guilt is necessary since you saved some calories and carbs by skipping most of the dough.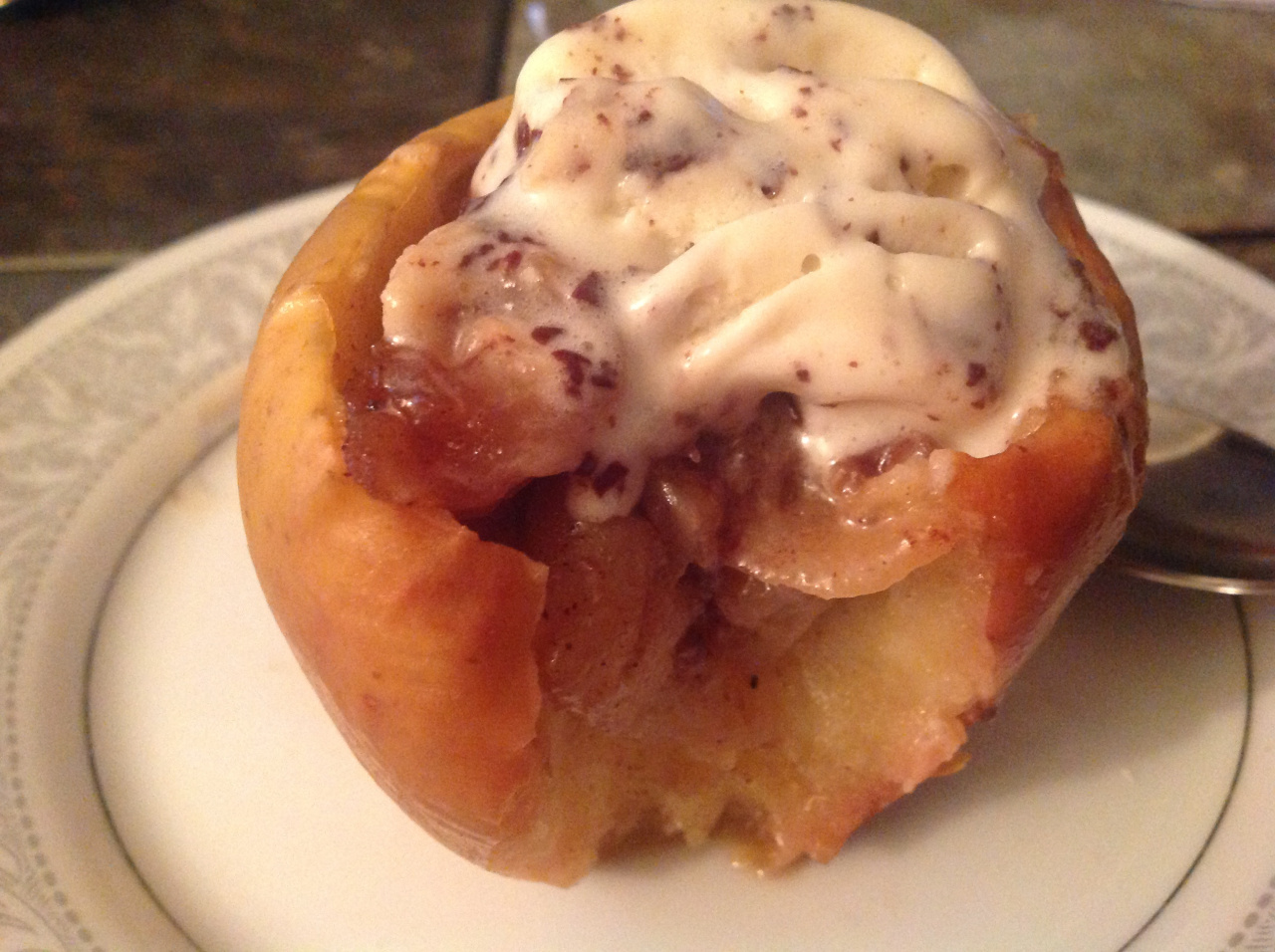 Shanah Tovah!