Any time people ask me where I live, I always go for "Saturday Night Fever" reference. And everybody immediately gets a feel and a flavor of the neighborhood (even though the area has changed dramatically over the past 10-15 years, and you're more likely to see Asian markets than Italian bakeries around here, some spots are still the same as Tony Manero's spirit has permeated these streets forever).
If you watch the opening credits and some scenes throughout the movie, you'll get to strut (next to Tony) along the 86 Street, right under the "EL", where I climb up the stairs to get to the subway station, do my weekend shopping or meet up with friends for a quick meal and a chat. Many of the places from Tony's era are gone, but some are still neighborhood staples, Lenny's Pizza does business as usual and L & B Spumoni Gardens has been around since the 1930s, still serves the best Sicilian pizza (what I remember from my gluten consumption days) and spumoni is still great.
Being stuck at home with this complete PITA back pain for the past couple of weeks, had me over-run with nostalgia and craving all kinds of comfort foods. Since standing for short periods of time made my back somewhat better (plus all the pain meds combined with free time did a number on my emotions and took me to some "illusory" places I'd rather not revisit), I had to take a refuge in the kitchen and occupy my head with some productive culinary endeavors.
I think it paid off, the kid had two helpings, without even questioning it wasn't exactly his usual gluten-filled favorite food.
If I could (sans the back pain), I would dance around the kitchen a la Tony's moves, it was so good! I had to settle for some music and a grin on the kid's face (the best visual emotion a 16 year-old boy could usually master). I think I'll still take it, I've learned to decipher a whole range of feelings and verbal exchanges in just one mono-syllabic answer and a twitch of a lip. Parents of teen boys inadvertently master the art of non-verbal communication.  🙂
Plus I think I just did all the talking and praise of it myself.
What's Cooking This Week
During my last shopping trip to Williams-Sonoma to pick up yet another bag of their Cup4Cup gluten free flour, I browsed through the tools and pans sections (which I try not to do as I want to buy absolutely everything). A calzone mold caught my attention and made its way into my shopping basket. I thought it'd be fun to try to reproduce this family favorite at home, in a gluten free version of course.
The item is made exclusively by Williams-Sonoma and retails for $12.95 http://www.williams-sonoma.com/products/calzone-maker/?pkey=e%7Ccalzone%2Bmold%7C1%7Cbest%7C0%7C1%7C24%7C%7C1&cm_src=PRODUCTSEARCH||NoFacet-_-NoFacet-_-NoMerchRules-_-
It was just as pictured, made with heavy plastic, very easy to use and did the job as expected. My grade is a solid "A".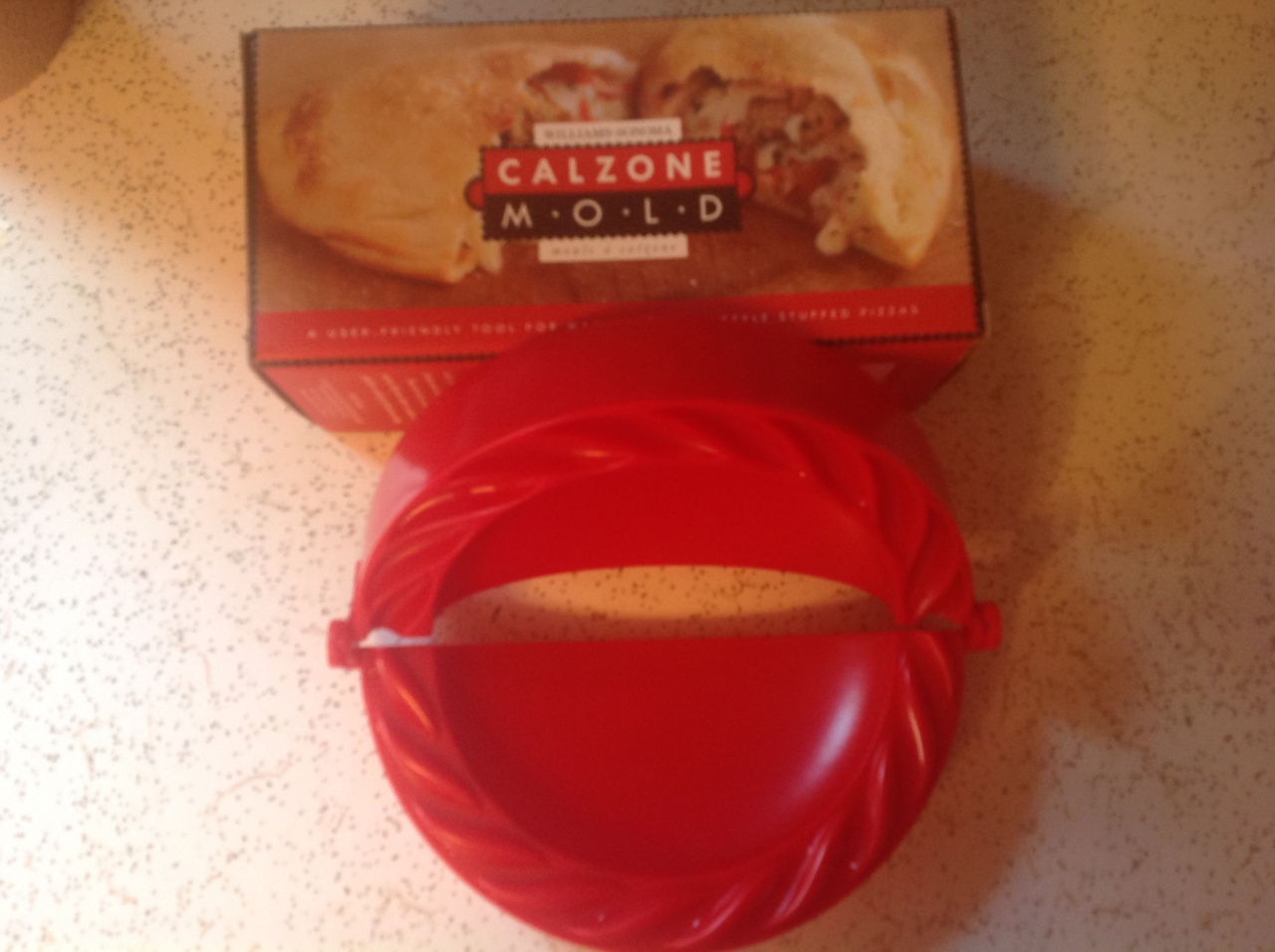 Of note: gluten free dough is generally more fragile and less elastic (as there is no gluten in it), you'll need to roll it a bit thicker than a regular gluten dough to make sure it holds together and is easy to transfer from a counter to the mold. I found that the best way to handle any dough, probably gluten filled too, is to roll it around the floured rolling pin and then slowly unroll over whichever form or mold you are using.  🙂
Baked Sausage and Cheese Calzone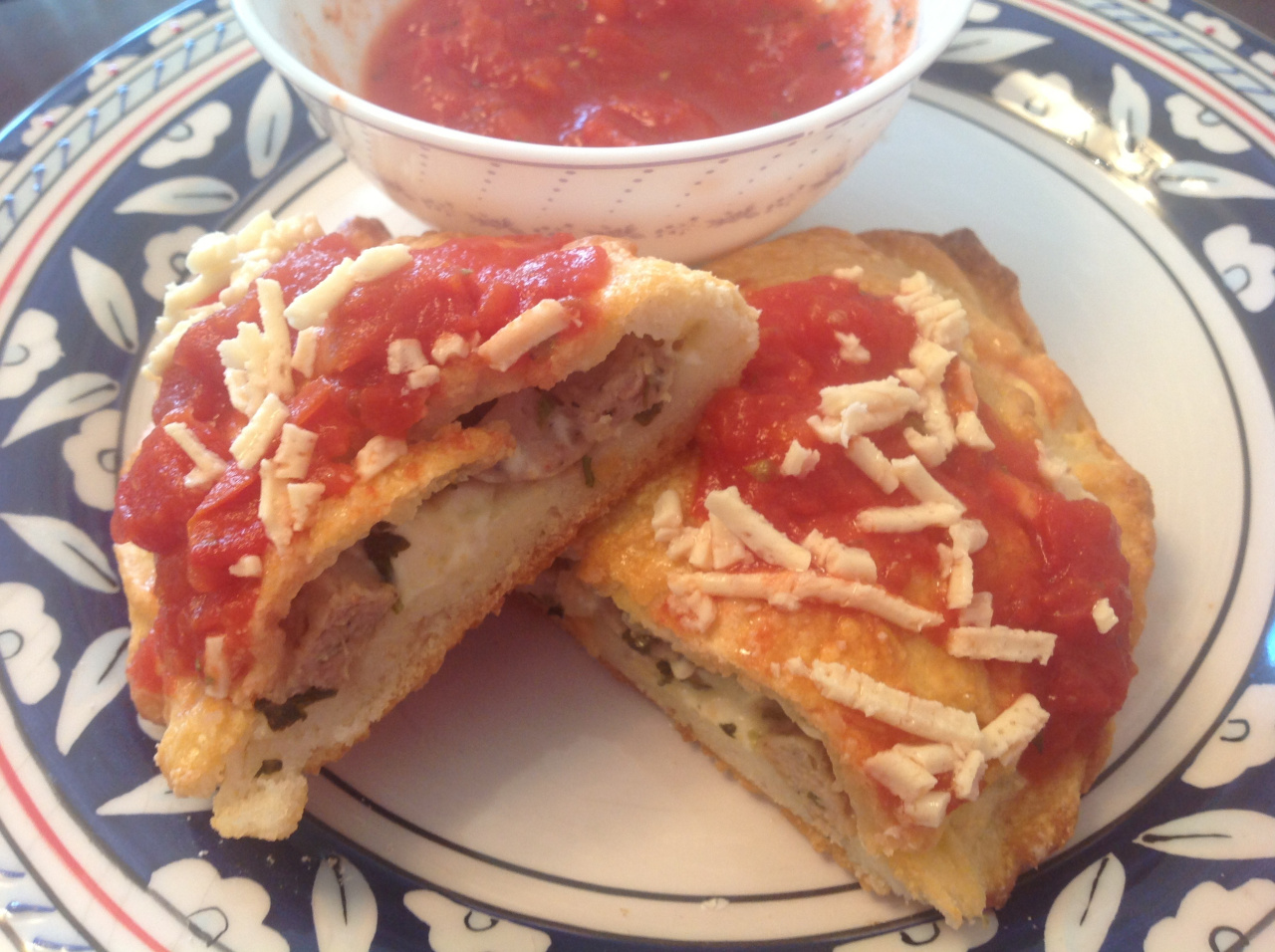 Makes 4-6 calzones, depending on the dough rise and thickness:
2 cups of flour, plus more for rolling the dough (I used Cup4Cup gluten free mix)
1 cup of warm water
4 Tbspoons of olive oil
2 tspoons of active dry yeast
1 tspoon of sugar
1 1/2 tspoons of salt
2 sausage links ( I used pre-cooked chicken and mushrooms sausage)
3/4 cup of shredded mozzarella (I used daiya), plus more for topping
2-3 Tbspoons of chopped herbs, I used parsley)
1 egg + 1 tspoon of water for egg wash
tomato sauce for dipping (optional)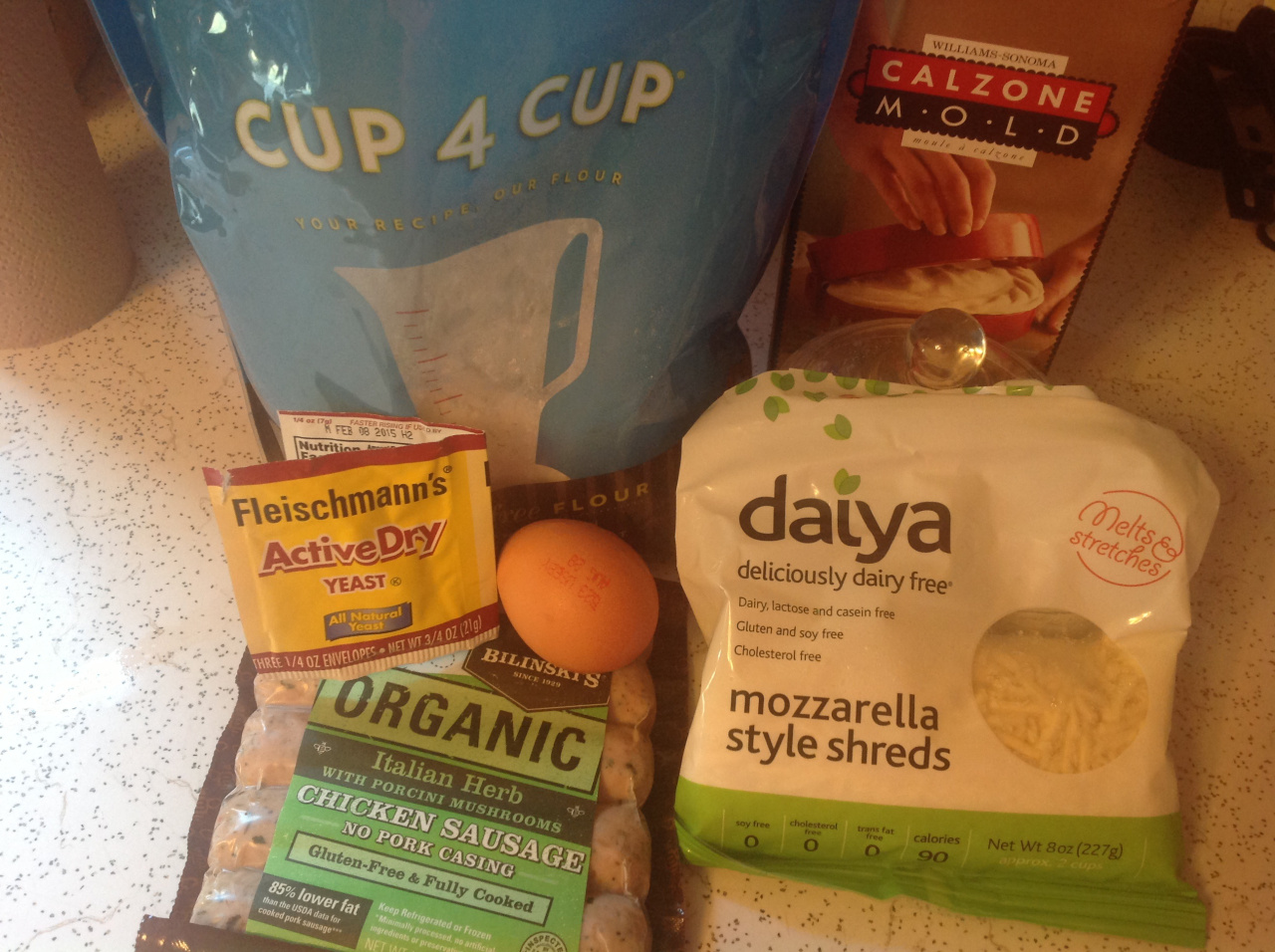 In a bowl combine together sugar, yeast and warm water and let it stand for 5 min. In a separate bowl combine flour and salt and then mix in the yeast mixture. Slowly drizzle over olive oil and incorporate into the dough. Form a ball, cover it with plastic wrap and let it stand for about an hour or until it doubles in size.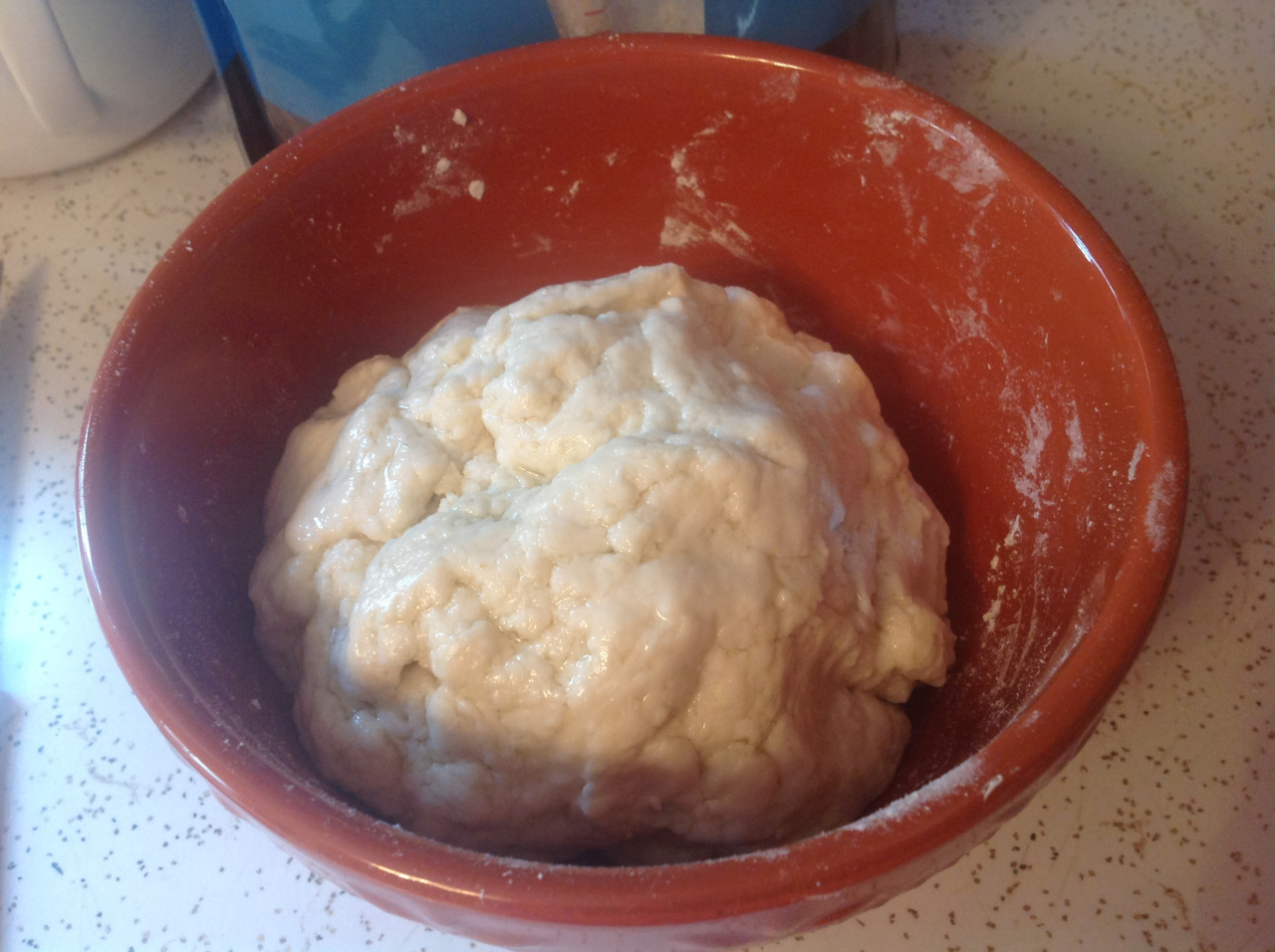 While the dough rises, cut the sausage and herbs and combine it with cheese to make the filling.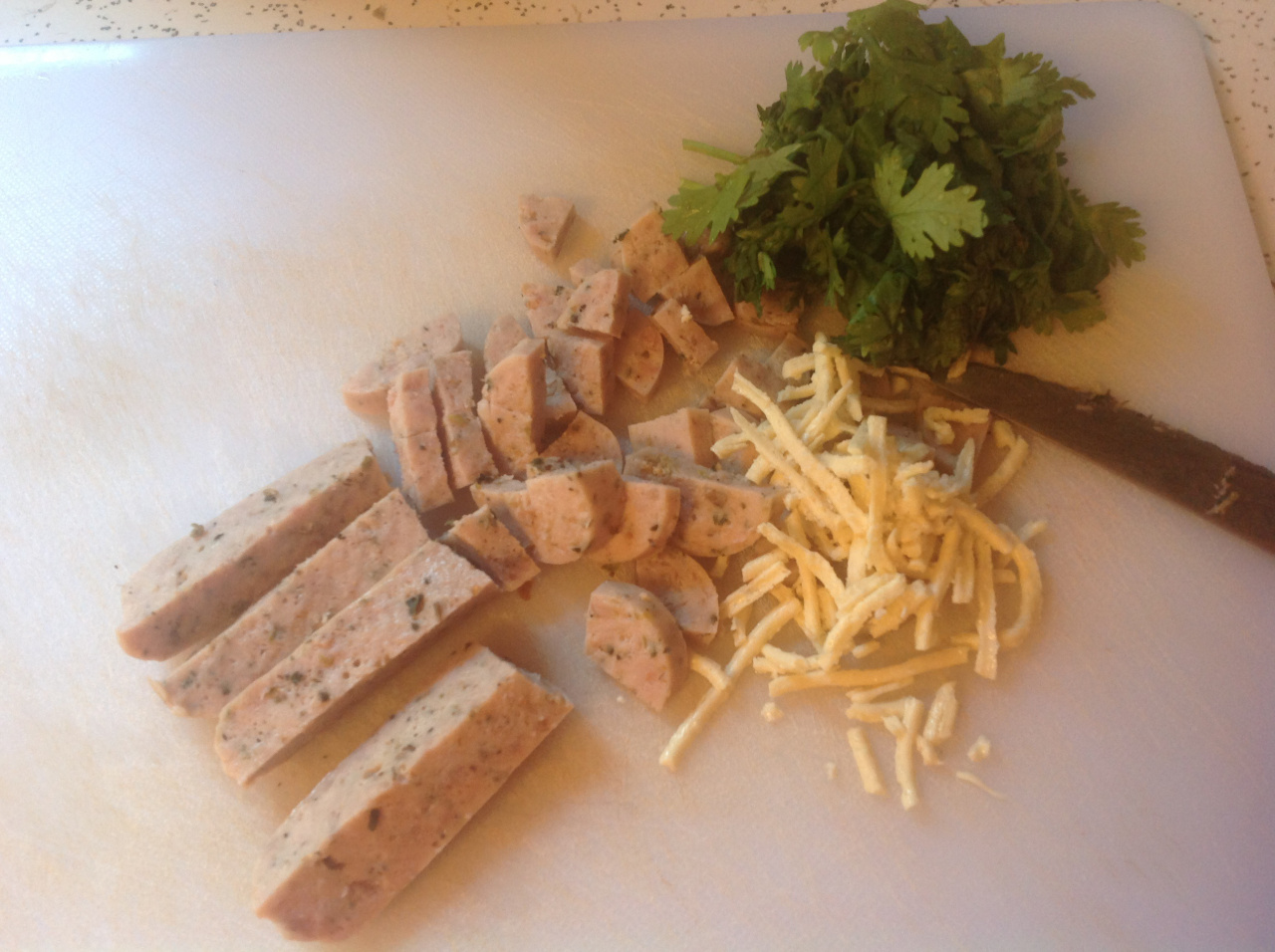 Punch down the dough, divide it in equal parts and roll out each dough part on a floured surface to the size of an open calzone mold. Wrap the dough around the floured rolling pin and then slowly unroll and drape it over the mold. Put some filling into the calzone mold inside the dough.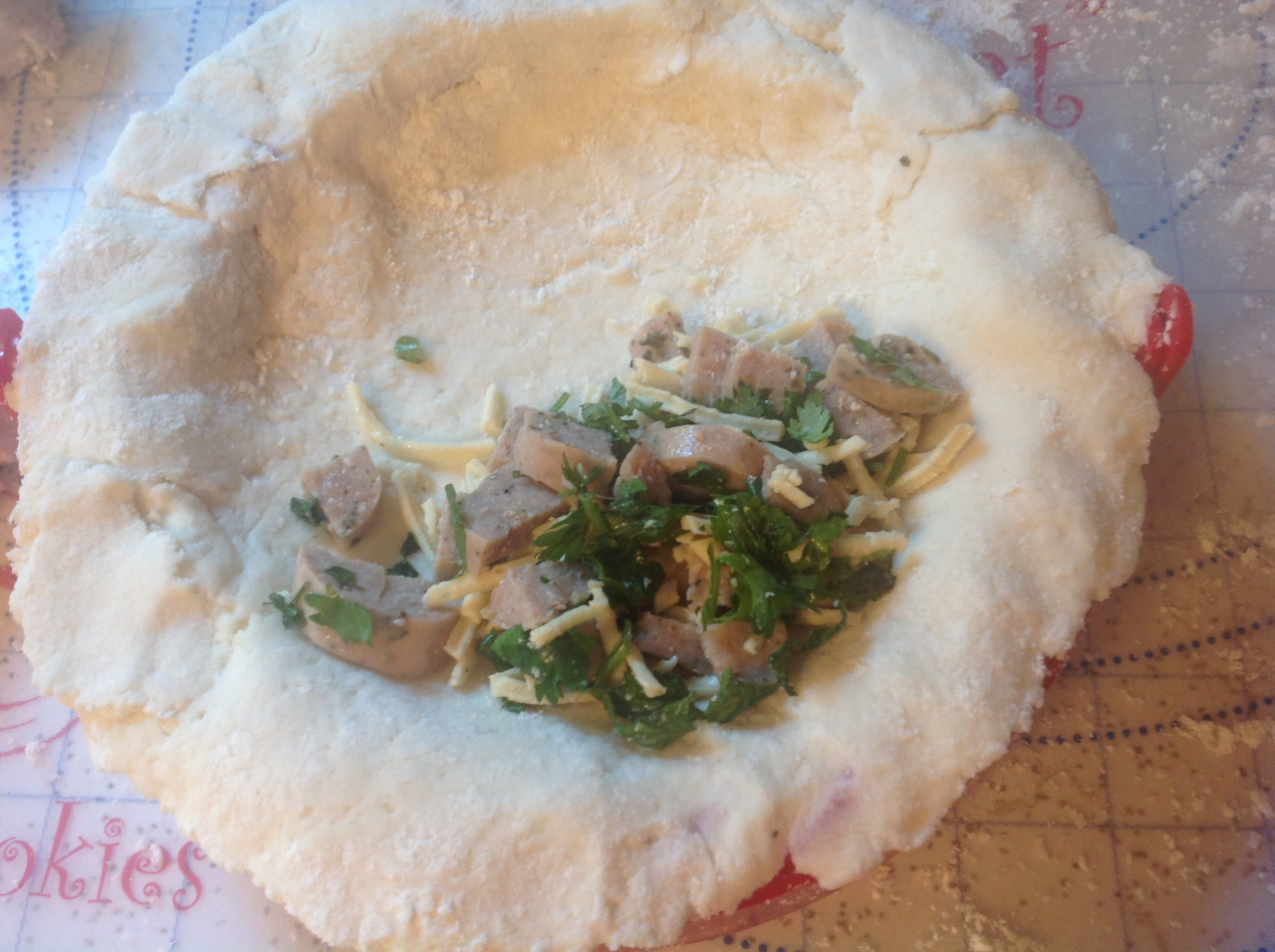 Close the calzone mold as directed and press it down to cut the sides. Place calzones on a parchment lined baking sheet, wash the tops with egg wash.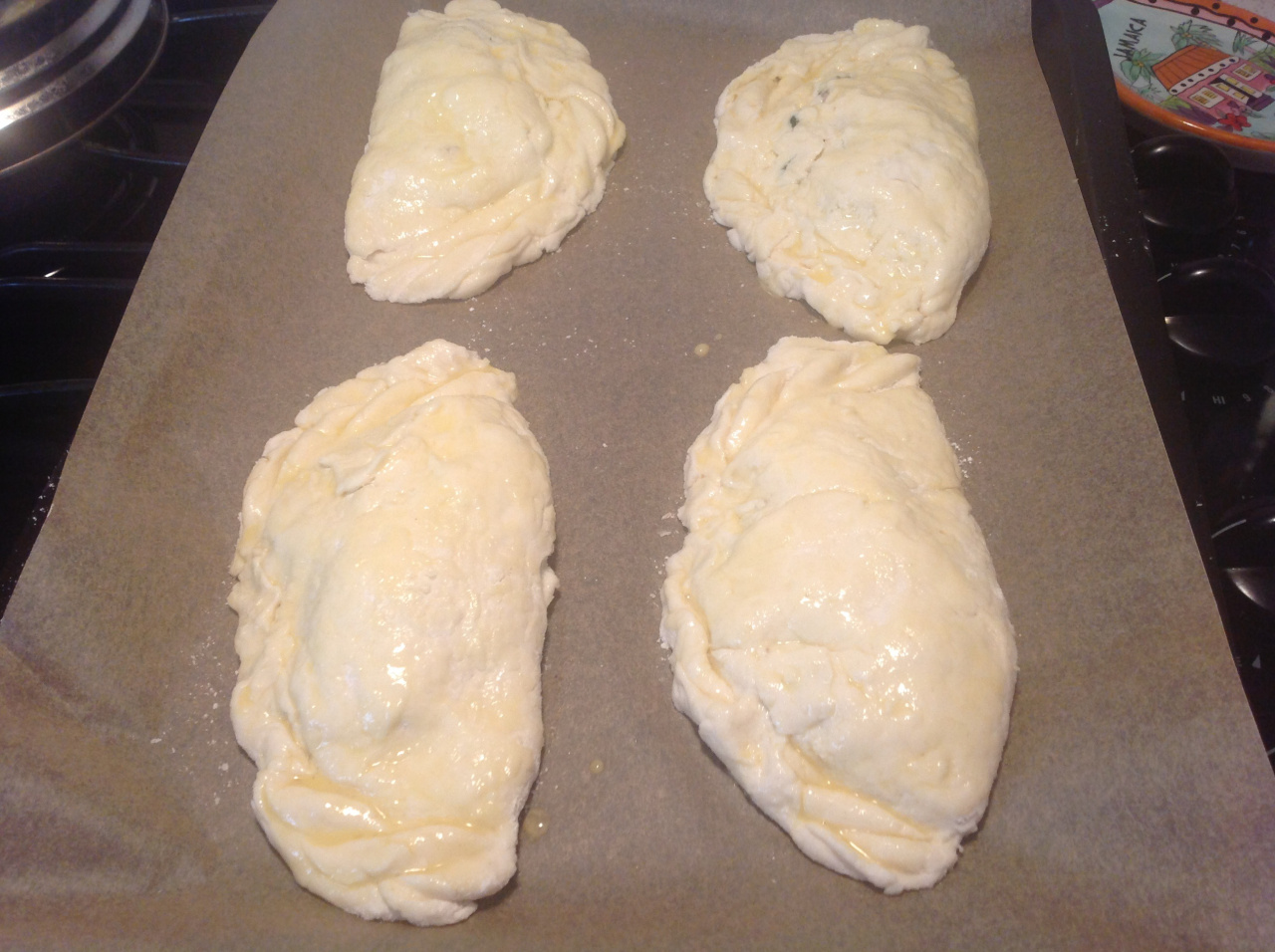 Bake in a pre-heated oven at 350 degrees for 15-20 minutes or until the tops are golden.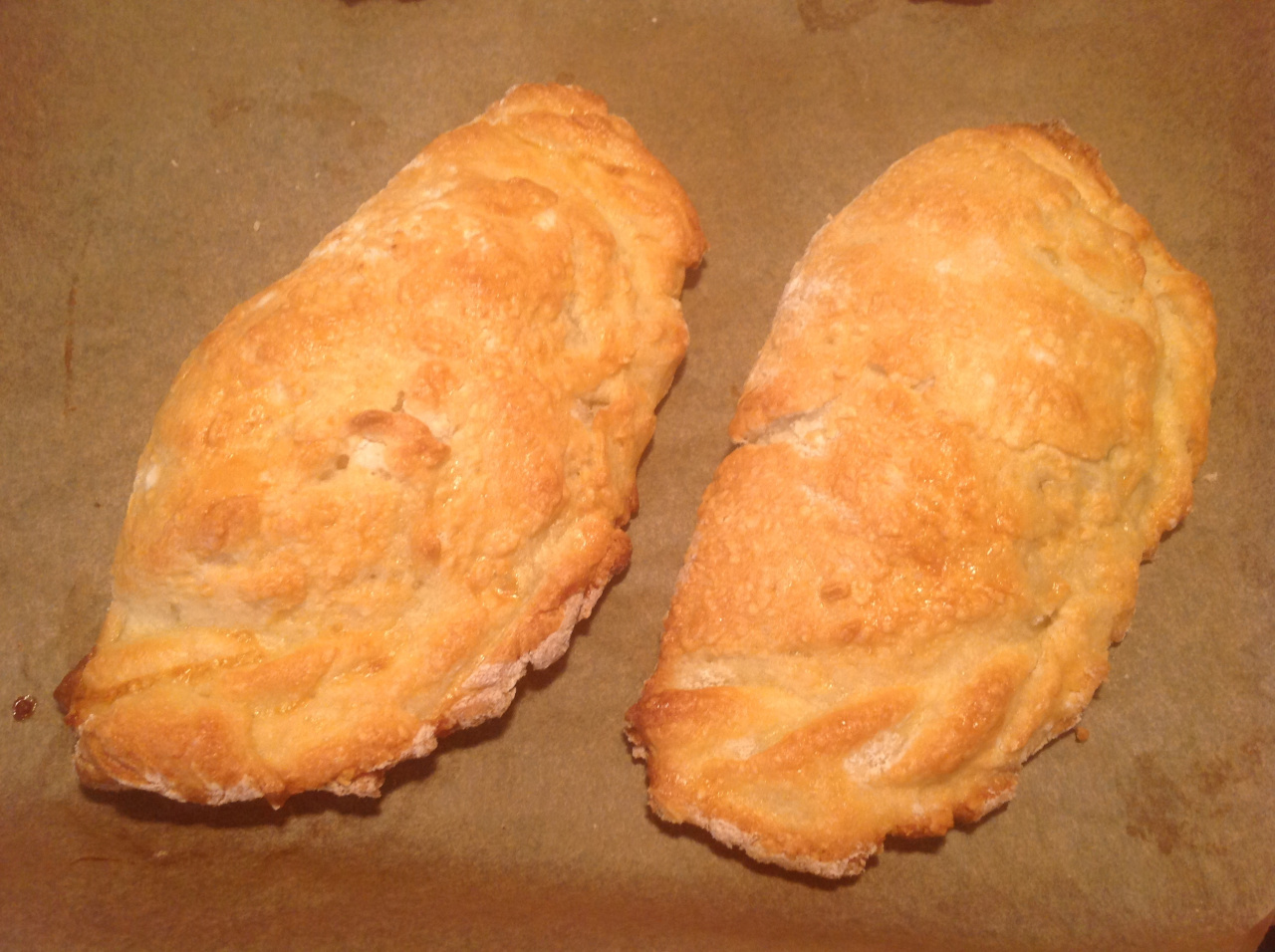 Top them with sauce and extra cheese.
Lunch is served. All the nostalgia feelings and memories are included.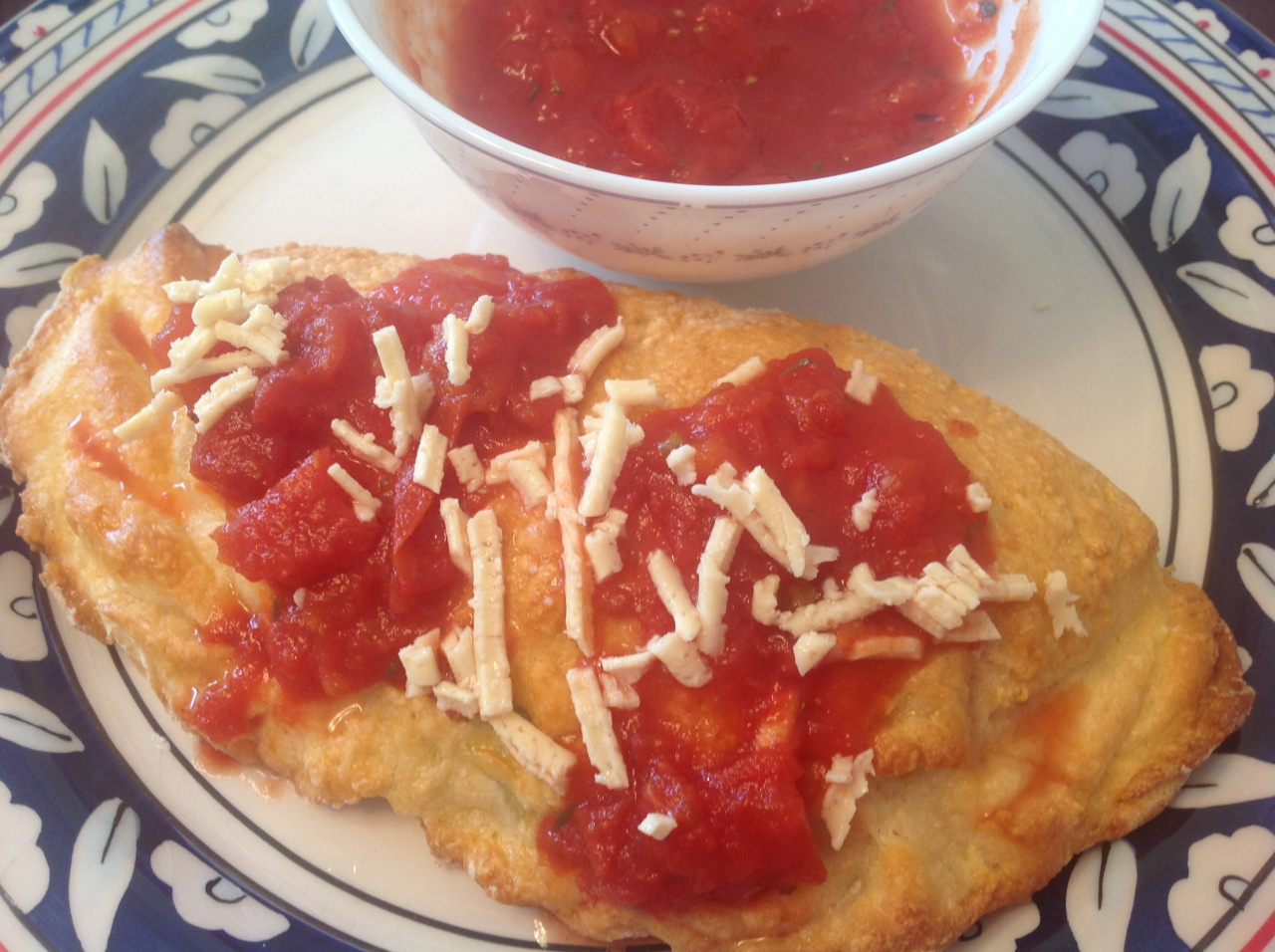 Enjoy!