It's Hot and Bitchy Out Here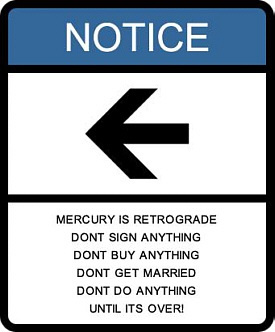 " Each woman has a bitch, witch, lover, caretaker, fool and a fairy princess in her. What you actually get depends on how you treat her."
                                                                     Russian Proverb
After a long silence, I'm finally back to blogging. Landing me right into Mercury Retrograde period. I thought there is no better time to bitch as when Mercury is at its "best" messing everything around you. Well, at least you can say there is a reason to complain! Mercury retrograde happens three or four times a year, right now it started on June 26 and should go back direct on July 20 (however, the effects a felt a few days before and after these dates). It doesn't really go backwards, but it does rotate so slowly that it almost looks like it's moving in the opposite direction. Mercury is the planet of travel, technology and communication, so when Retrograde happens, all these can literary go "nuts" with travel delays, technology failures and communication difficulties. This time Mercury is in emotional "watery" Cancer (governed by ebb and flow Moon). If you are experiencing all kinds of up and down or hot and cold emotions, or if you are generally just "crabby", blame it on the celestial breakdown.
So these days I'm mostly fluctuating between a bitch and a fairy princess (with a light sprinkle of a caretaker, thus is my nature), which seems to be a familiar state according to this post A Princess And A Bitch, going from being lost in different fantasies to diving head first into a bitchy complaining mood (and trust me, there's been quite a lot of stuff to complain about).
We moved back to our post-Sandy renovated Manhattan hospital (yay!) over a month ago, yet I still don't have all the furniture in my office. So a lot of boxes are still sitting unpacked greatly disturbing my "fixed environment" loving Scorpio side (ughhhh). And with Mercury going into Retrograde just recently, we already had power outages, computer shutdowns, nuclear medicine chemical spills, twice (!), not to mention the usual petty meltdowns and squabbles that you get with Mercury "backwards" movement. Oh, and the kid's been playing some screaming "music" non-stop now that the school is over, which does not help my like a month-long migraine.
(There have been some other things happening over the past couple of months, but I'd rather not even go in that direction…)
Yep, I'm bitchy alright!
Maybe I'm better being lost in a fairy princess fantasies. That's if I still believed in the prince!
What's Cooking This Week
In the past month while I was on self-imposed shutdown, I wasn't spending a lot of time in the kitchen honestly, naturally I still fed the kid and myself, but it wasn't anything elaborate or time-consuming. I thought it'd be great to bake something as a "come back" post. This "tongue in cheek" recipe is neither elaborate nor time-consuming though it does look fitting for both a princess and a bitch.
Baked Oreo Donuts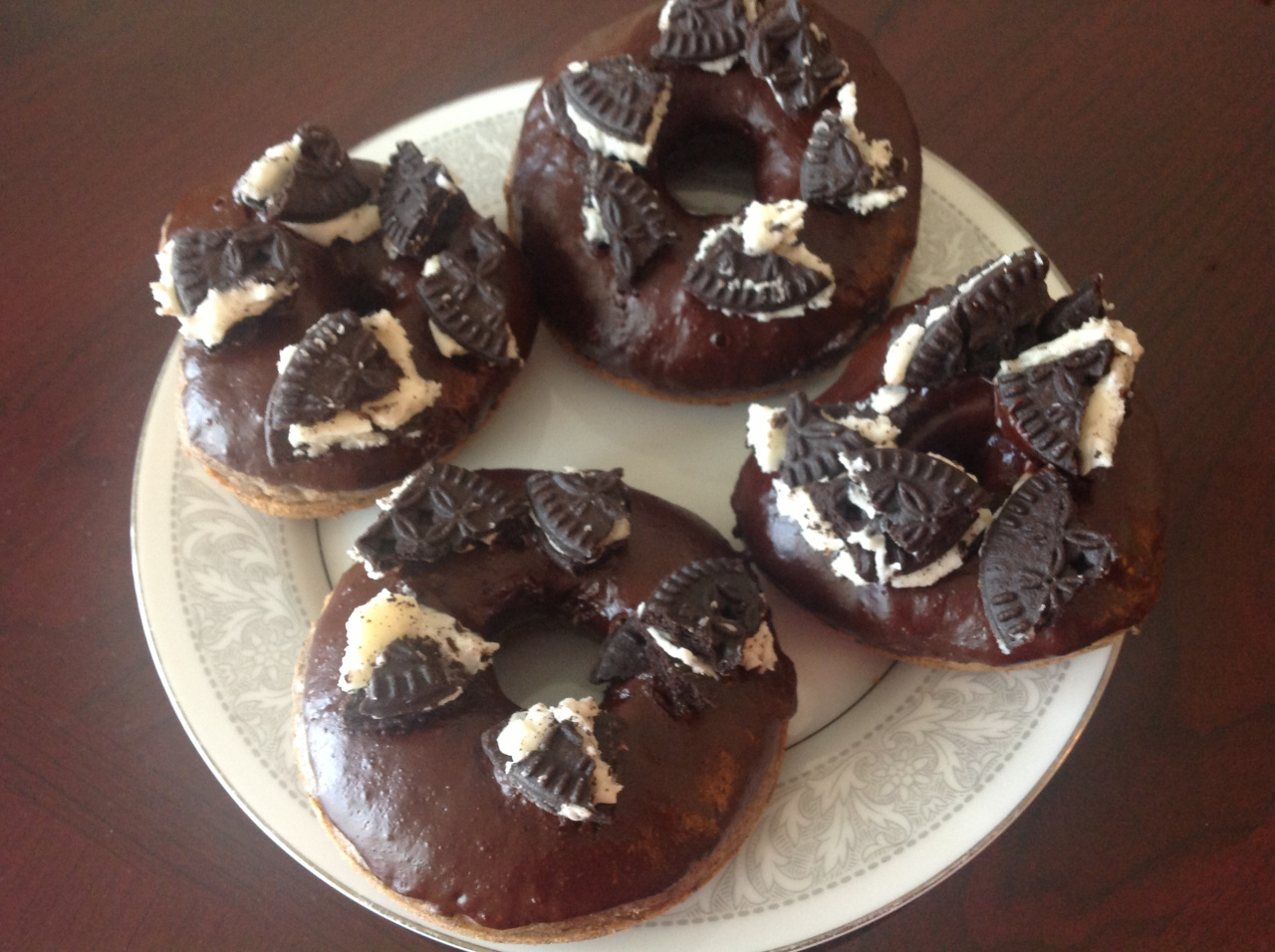 Makes 12 donuts:
10 Oreos, crushed, plus another 5-8 for decorating (I used Glutino Oreos)
1 1/2 cup of flour (I used Authentic Foods multi-blend gluten free flour)
2 eggs
2 Tbspoons of unsalted butter, melted
8 Tbspoons of sugar
12 Tbspoons of almond milk
2 tspoons of baking powder
1 tspoon of vanilla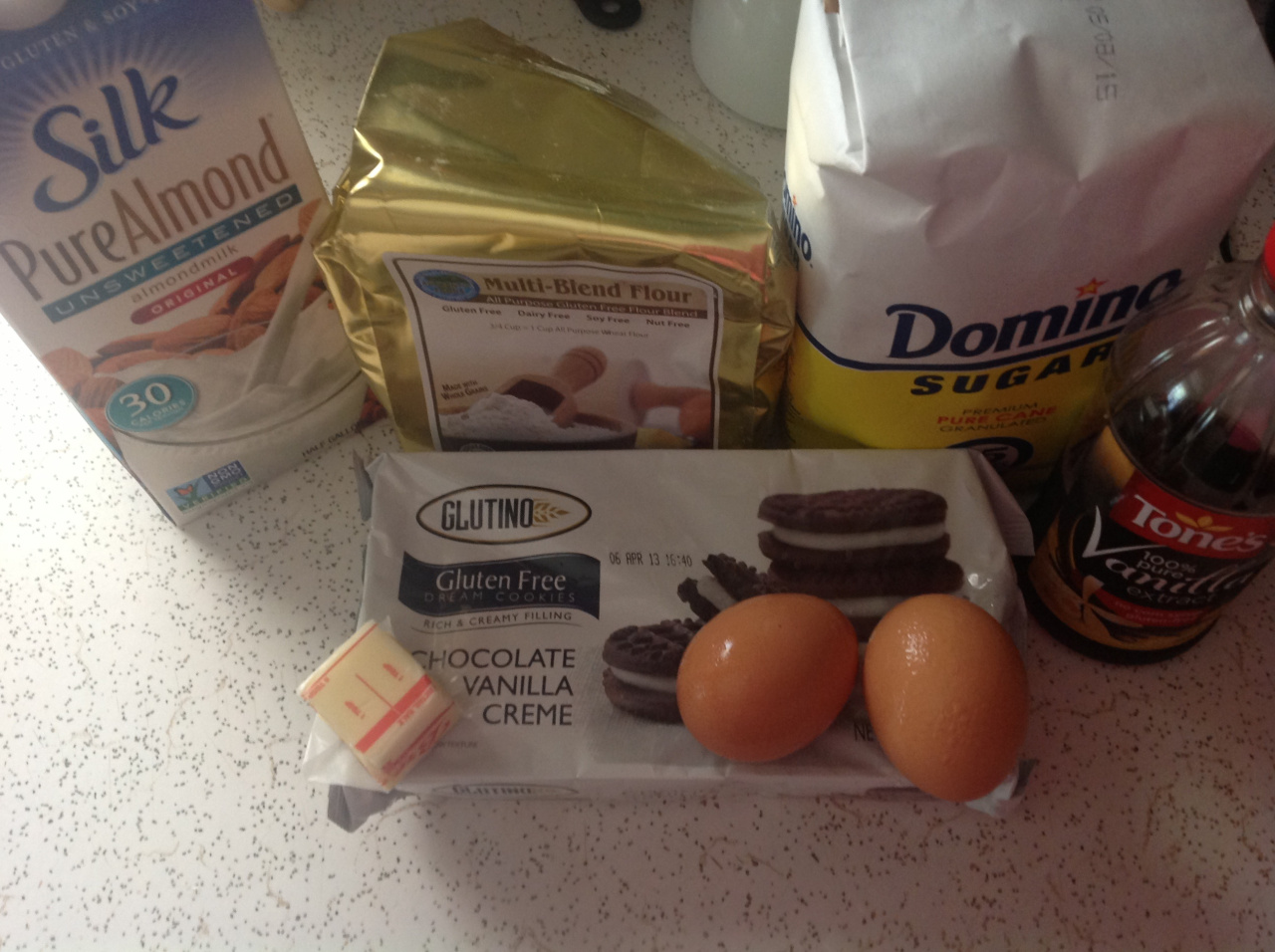 Pre-heat the oven to 350 degrees. Pulse 10 Oreos in a food processor to make crumbs. In a large bowl, combine together flour, sugar, baking powder and crushed Oreos. In a small bowl, combine all the wet ingredients. Stir the wet ingredients into the dry mix and incorporate everything to make a dough. Grease the donuts pans and fill each about 3/4 full.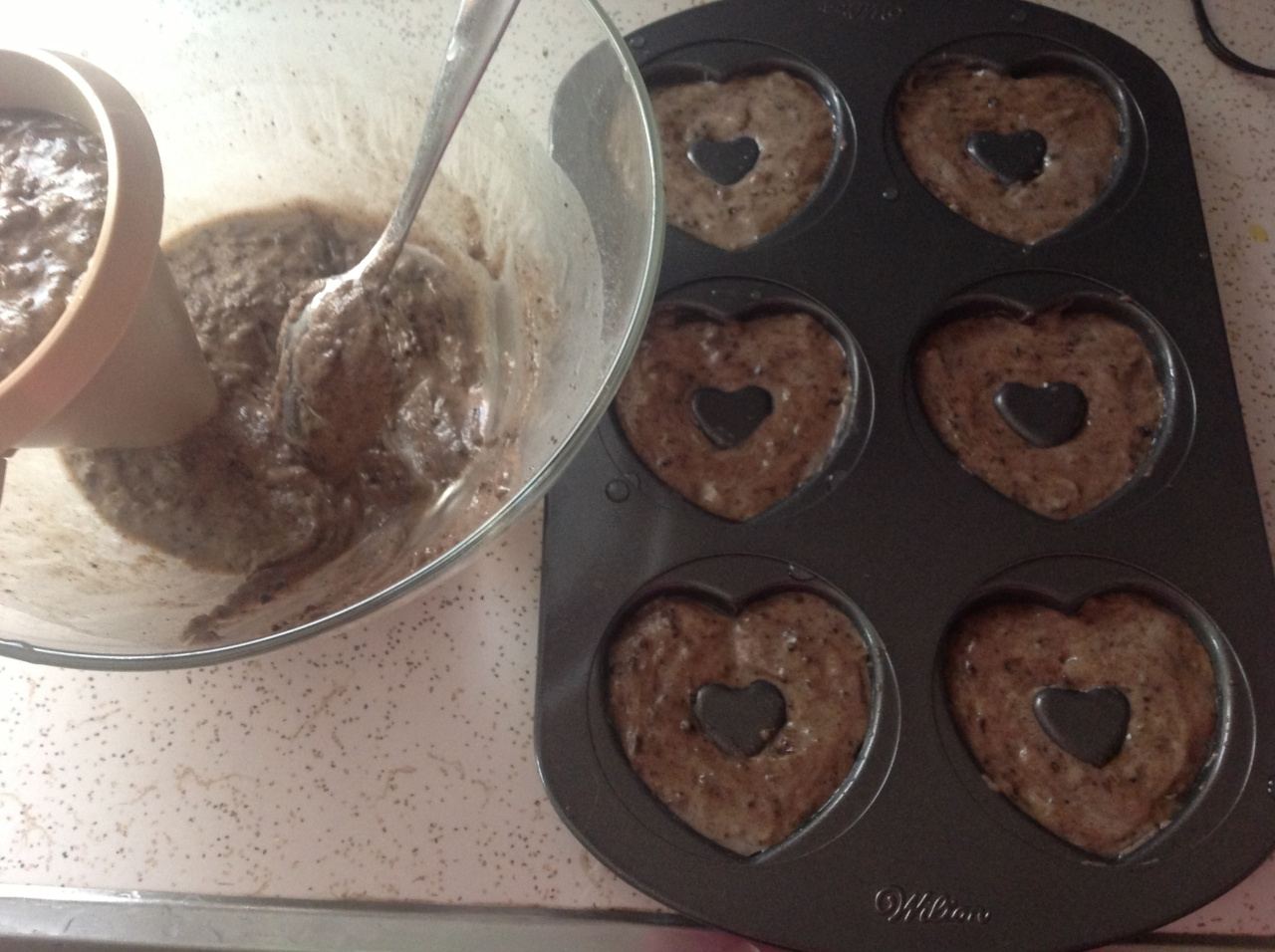 Bake for about 15 minutes. Cool donuts completely before glazing them.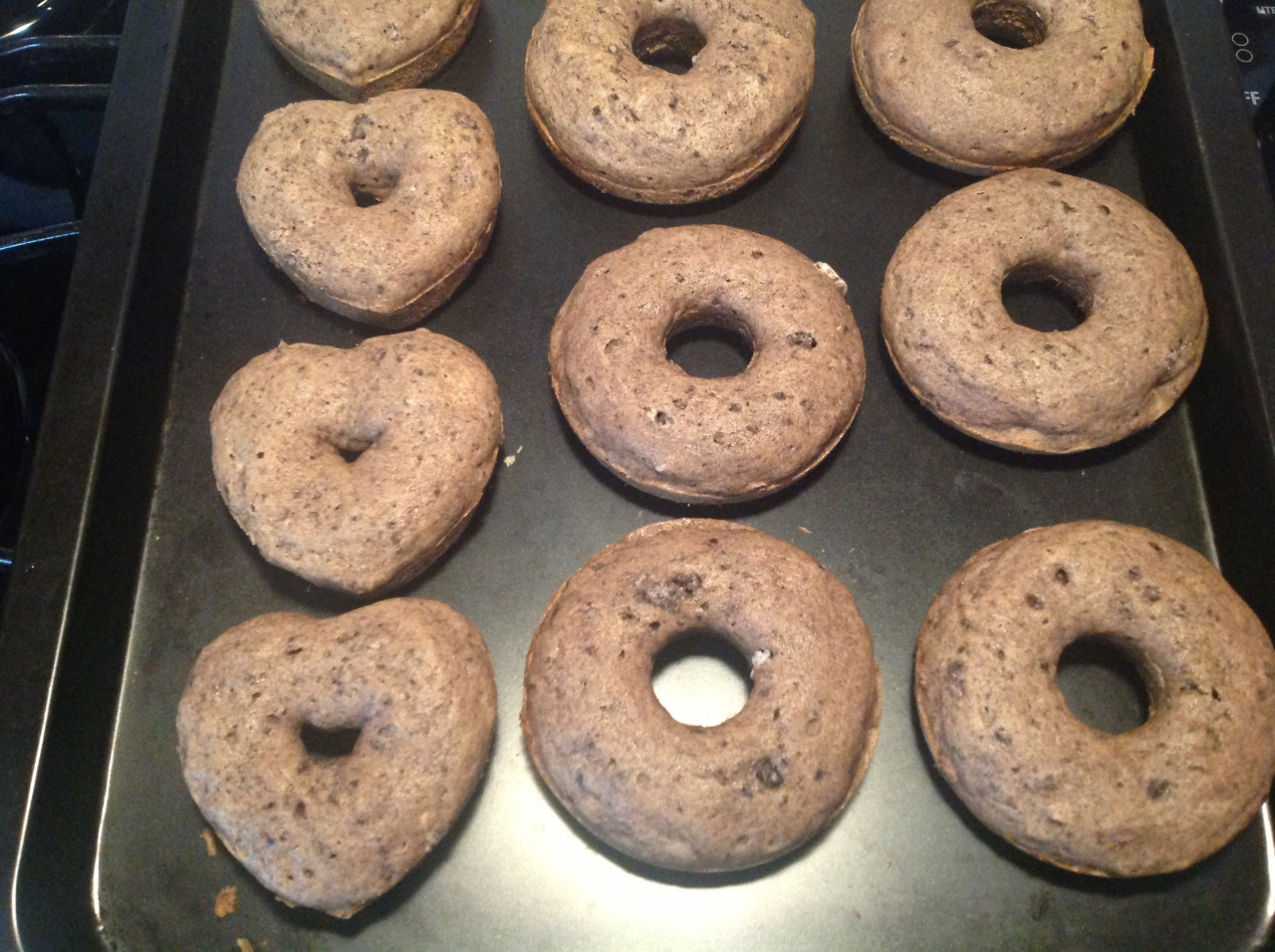 Chocolate glaze:
On a very low flame, slowly melt together 2 Tbspoons of butter and 6 oz of dark chocolate. Deep each donuts into the glaze and quickly swirl it around to cover the whole surface. Decorate with pieces of broken Oreos before the glaze is harden.
It is almost impossible to eat just one so kiss your diet goodbye for that day. Or better yet, share!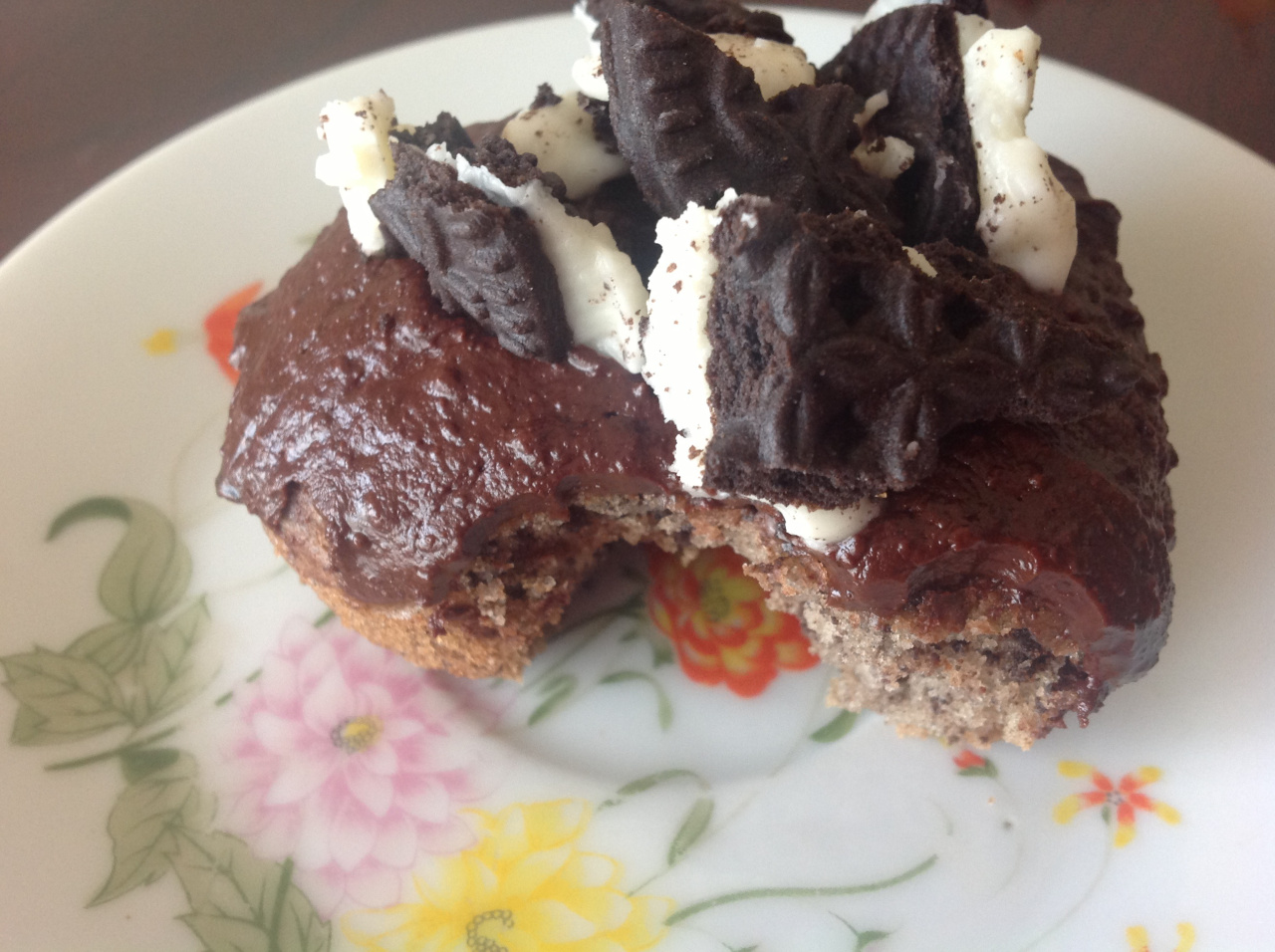 Yes, definitely enjoy!