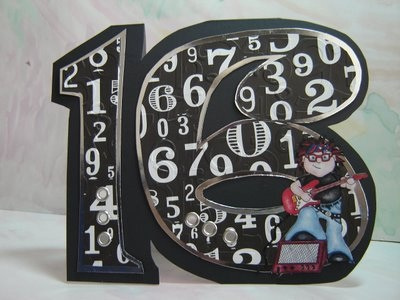 5,844 days old, and I remember every one of them!
My baby boy turned 16 today, not a baby anymore, on a brink of turning into a man yet still very much a child especially to his mother. A strong and willful spirit, a true Taurus born in a year of a Bull (double horns anyone? 🙂 ), an independent thinker who marches to his own drum, a sensitive boy (deep inside visible only to those who love and know him well), my one and only, my everything!
As a whole life awaits you up ahead, I know you'll have some turns and twists, some set backs and disappointments and hopefully many many joyous days, just as life is in general. For a mother, all those hard moments are a real gut ripping experience but as our children grow up and go through their own trials, you know that they are dealt their cards and have to win or lose sometimes to gain a perspective what it is they want in life and who they are in their true self.
Happy big 16th, baby!
And many many more happy and healthy ones up ahead for you!
What's Cooking This Week
As my usual food-tester, the kid has tried his share of many tasty dishes (and some that did not turned out as planned). So today I'm making something that he actually requested. I was almost sure that he'd ask for chocolate (my true child), but I guess not, he asked for a pie. A pie, kid, for a 16th birthday?! Yep! The recipe below is a combo of his requested food and mom's quest to make it a bit more festive.
Mini Fruit Pies with Almond Whipped Cream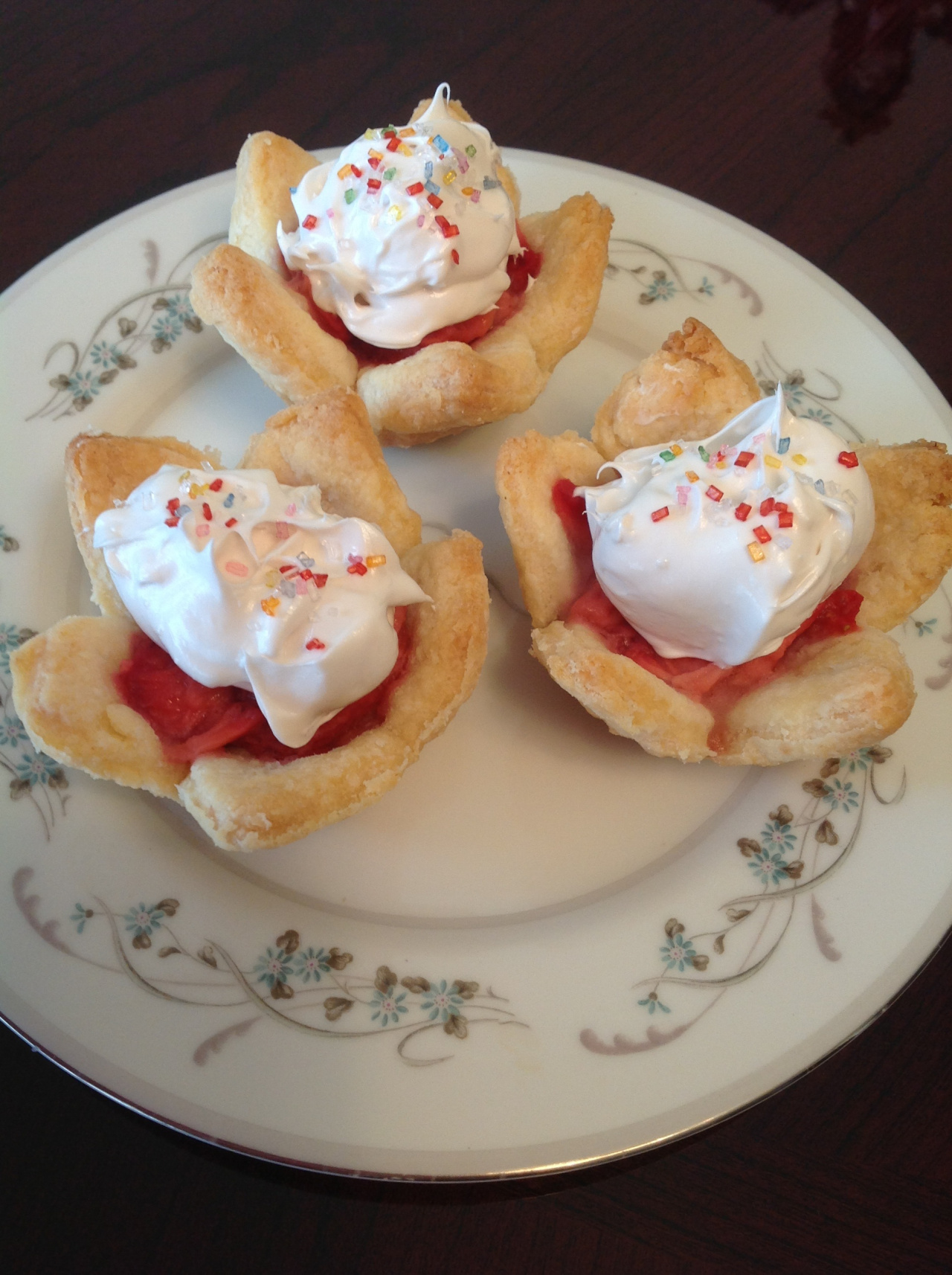 For the crust (makes about 18 mini pies):
2 cups of flour (I used Cup4Cup gluten free mix)
2 sticks of cold butter, cut into small pieces
1/2 cup of iced cold water
1/2 tspoon of salt
Filling:
1 cup of any cut up fruit (I used strawberries)
6 Tbspoons of sugar
1/2 tspoon of lemon juice
1 Tbspoon of flour
variation: fruit jam
1 container of Healthy Top Mimic Cream (or 2 cups of dairy whipped cream)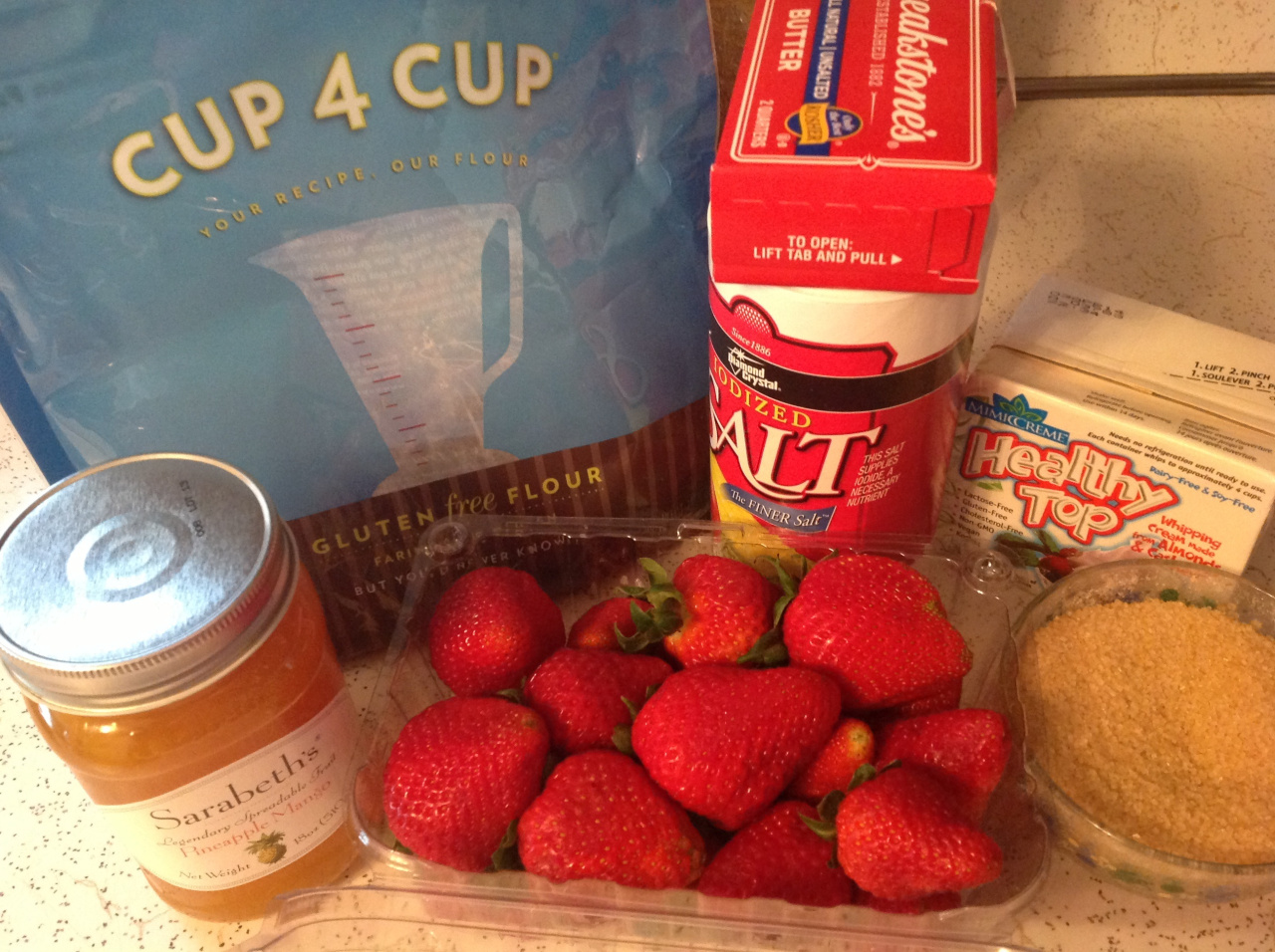 In a bowl combine the flour and salt and mix well, add cut up butter and start mixing in with your fingers untill it resembles a coarse meal with pea-like small crumbs. Pour cold water over and let it soak in, mix well, make a rough dough ball, place it on a floured surface and let ir rest for 10 minutes.
Start kneading it on a floured surface, then make a couple of folds, cover the dough with parchment paper and roll out the dough to about 1/4 inch thick. Use any large cookie cutter (I used a star) to cut out the mini pies.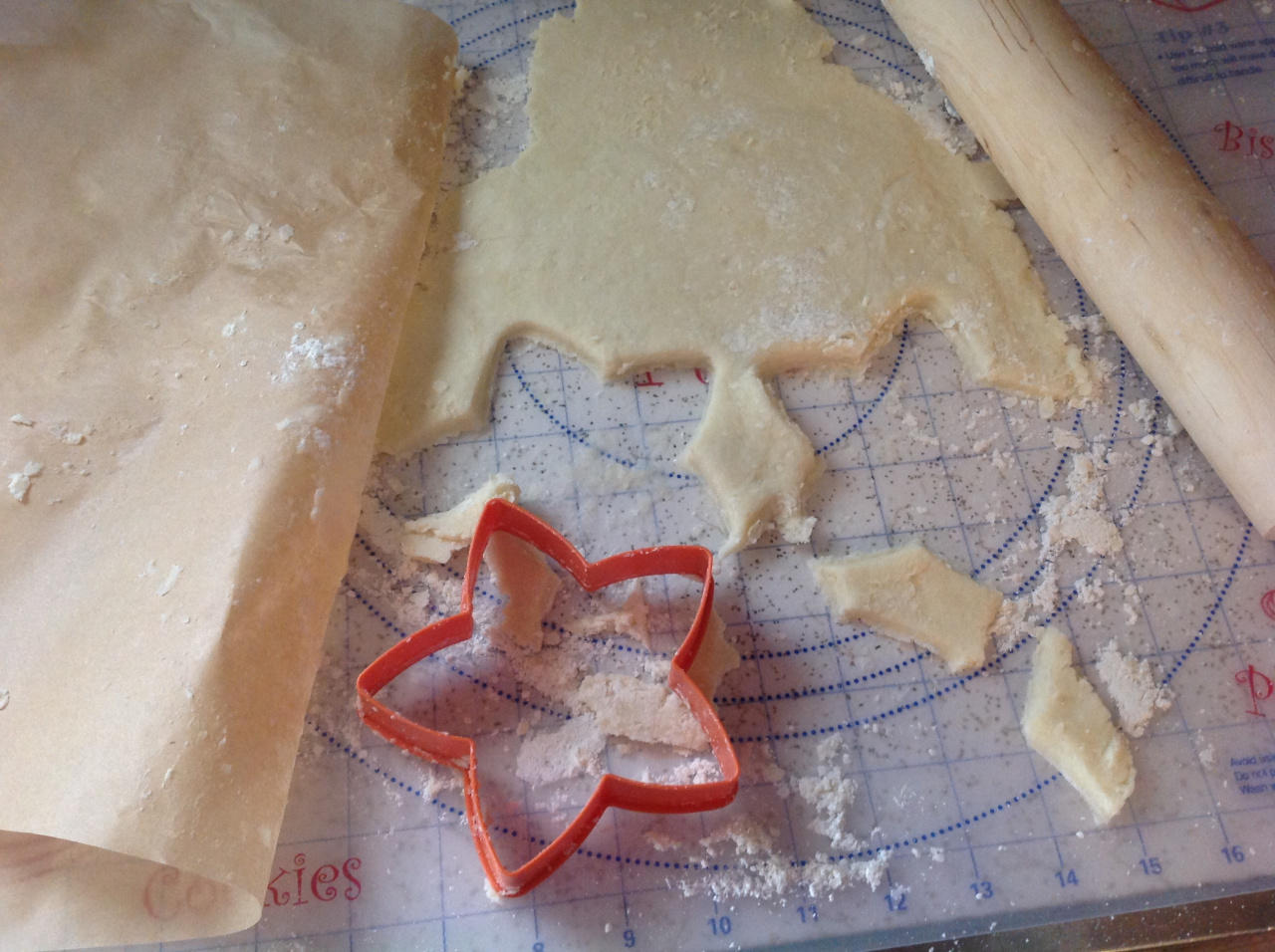 Carefully lift each cut out and place it inside a muffin or mini pie pan (I used mini tart pan) and mold each pie inside. Prick small holes with a fork.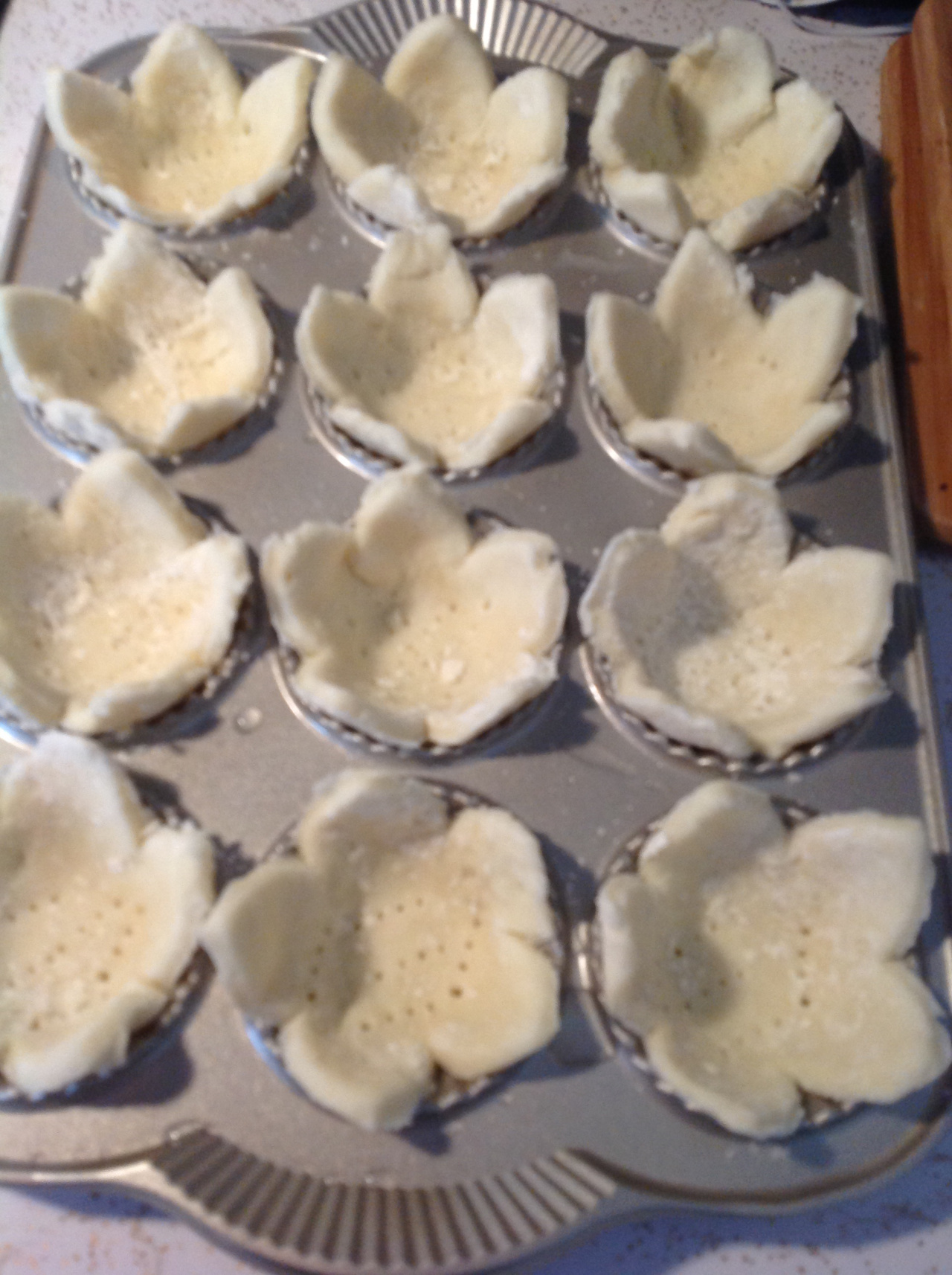 Place the pan into a fridge for about 30 minutes. In a mean while mix in cut strawberries with lemon juice, 1 Tbspoon of flour and sugar, let them sit. Pre-heat the oven to 350 degrees. Take the pan out of the fridge and bake for about 10-15 minutes or untill the edges become slightly golden. Fill each pie with the strawberry mixture or jam.
Bake for another 15 minutes, let them cool before removing from the pan. Whip Healthy Top or dairy cream according to the directions. Place about 1 Tbspoon each on top of mini pies or decorate with sugar and fresh fruit.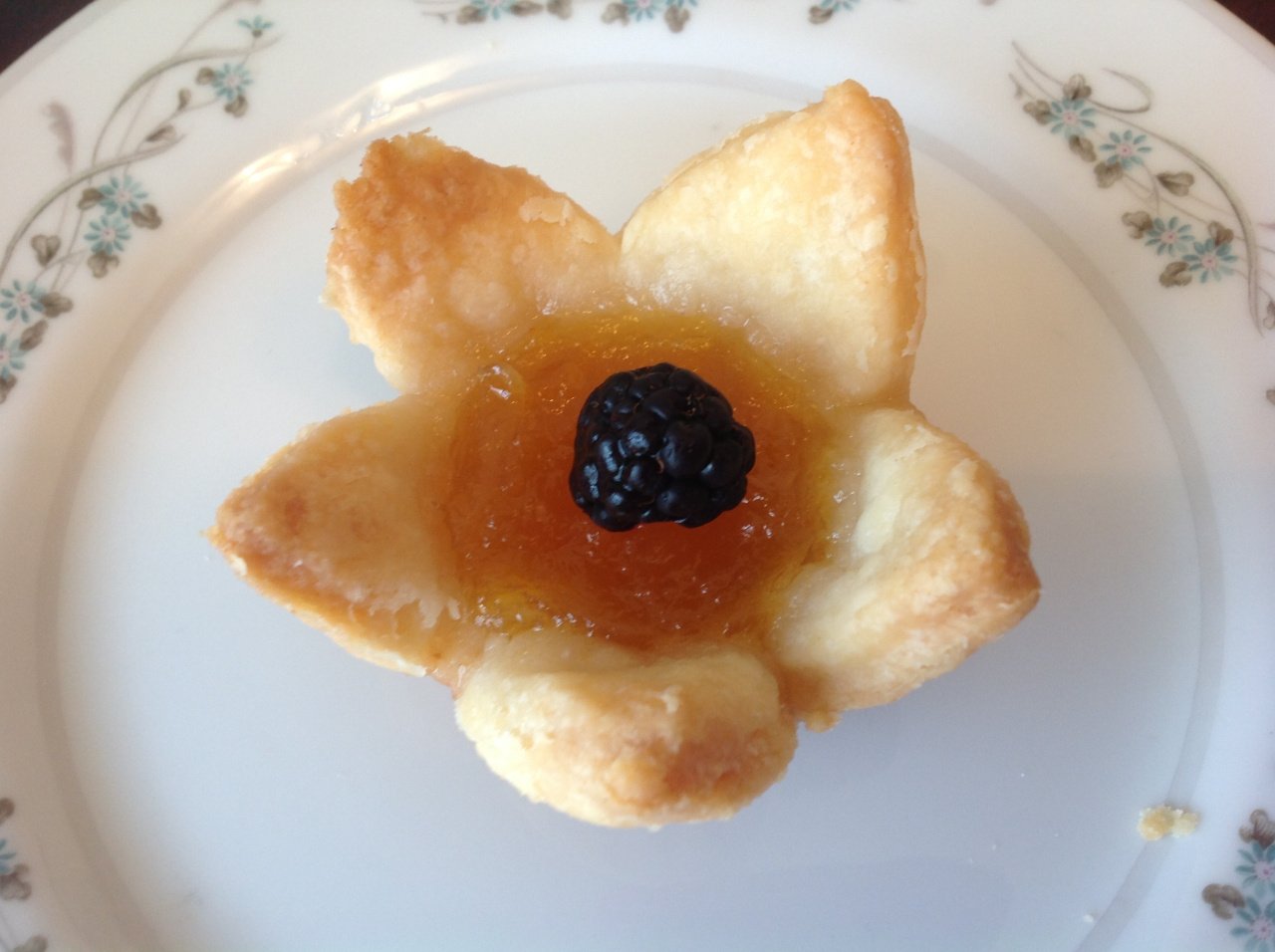 Happy Birthday Baby! Hope you enjoy them!