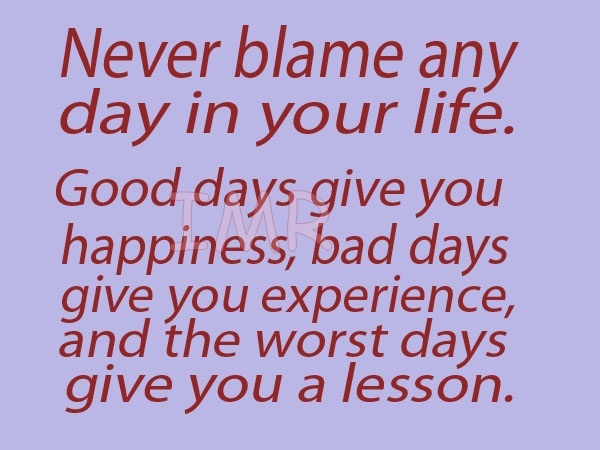 And that is truly so I think! Everything is an experience we learn during our lifetime, the good, the bad, the happiest and the most ugly ones, all days come together to create a unique path that each of us follow. No life is ever alike, some we might say are easier than others, though never judge "the book by its cover", the most ferocious battles are held inside that do not depend on how much money you have or how successful others view you. And  the "richest" people in the world are the ones who feel they have enough to be happy and fulfilled on all possible levels.
To strike a balance between your inner world, your needs, wants, aspirations and the environment around you, which includes people in your life, is truly a happy place. Emotional independence is that balance where you know who you are and how exactly to lead your life without any outside influence, be it in a relationship, work front or a chance encounter, that would knock you off your feet, bring anxiety and make you question yourself, the value of your being and the validity of your choices.
So then if you have a great day, you bask in all the glory of that happiness, no matter how fleeting it may be. And if you have a less that stellar day, you gain an experience, even if only to contrast and to recognize that when the next good day comes, you should enjoy it, and not question whether you deserve it or not, or when your luck is supposed to run out. And when a black period strikes, seemingly full of lost hopes and bleak outcomes, you learn a lesson of what mistakes were made and how possibly to avoid them in the future, and what always remains including your spirit and the most important life values, who is still "in your corner" and which people are gone to follow their own road.
In the big "Bingo of Life" we never know which number comes up next and whether you lose or win at the end or on any given day. We don't always have any control over it, sometimes we think we do, but life is so illusory, we all get surprised with how fast the "sand castles" can topple over or be blown off by the wind.
Then what does still stand when everything is disappeared or gone with the wind? The answer is always the same: YOU! Your spirit, your inner strength, your value of yourself, your faith, your dreams.
So, no matter good, bad, ugly or the most blissful, the time and circumstances will always pass, the one who stands and maintains a balance despite the mad scale swings is the one who is an ultimate winner!
What's Cooking This Week
Not all meals are created equal, some are more elaborate than others, and other ones are made for specific occasions. Though probably nothing is better than to shake that "Bingo bag" and have something unexpected or at a "wrong time of the day". This recipe I feel is pretty versatile, it's really whatever you want it to be, a filling breakfast, a great addition to your lunch soup or even a savory side dish for a weekday dinner. And it won't take a lot of your time in the kitchen too.
Sausage, Cheddar and Chives Muffins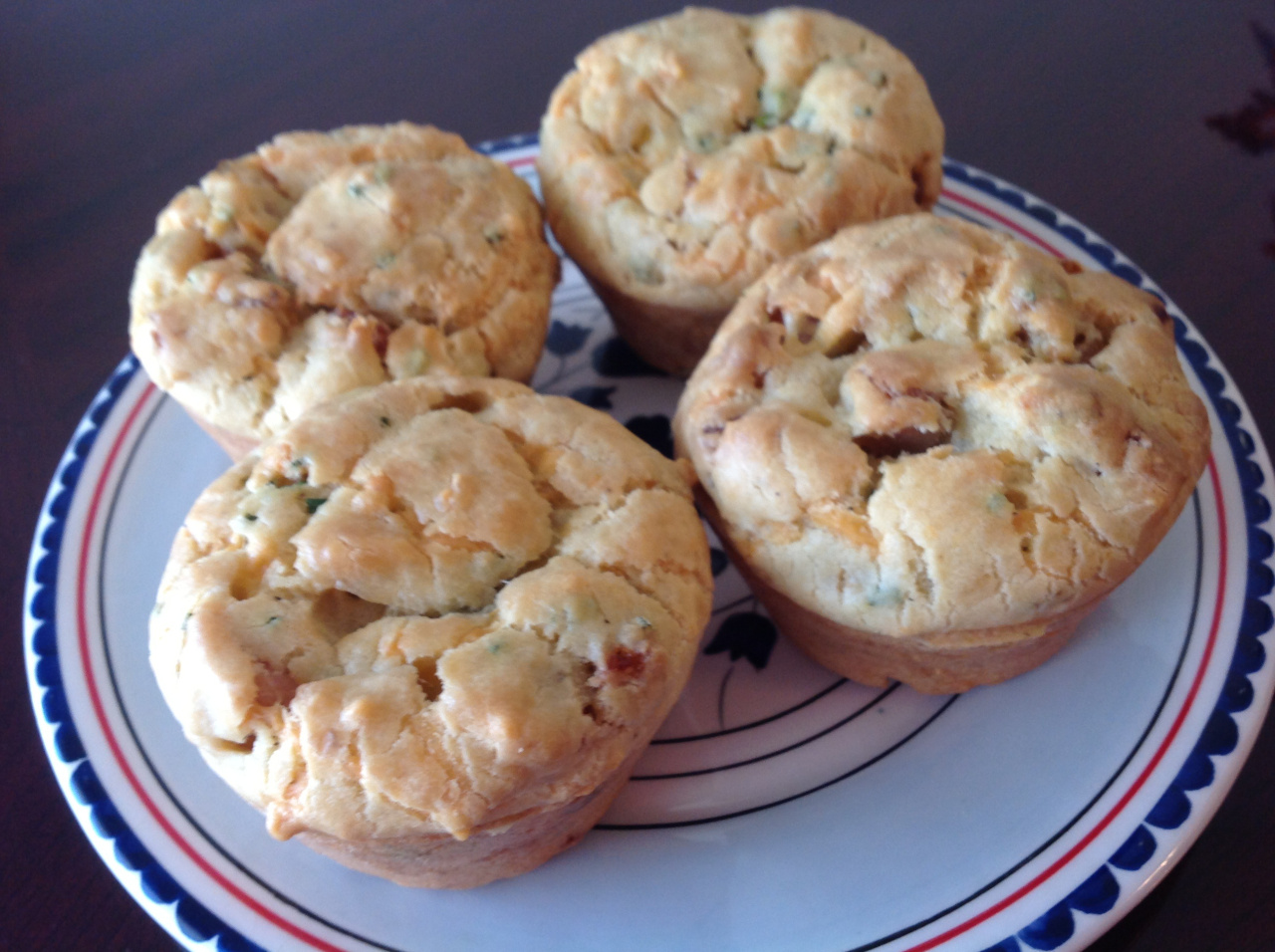 Makes 12 muffins:
1 package/4 links of sausage, cut up (I used chicken apple sausage)
4 eggs
3/4 cup of milk (I used unsweetened almond milk)
3/4 cup of shredded cheddar cheese (I used daiya)
1 3/4 cups of flour (I used multi-blend Authentic Foods gluten free mix)
1 Tbspoon of Dijon mustard
3 Tbspoons of chopped fresh chives
2 tspoons of baking powder
1/4 tspoon of salt
1/2 tspoon of basil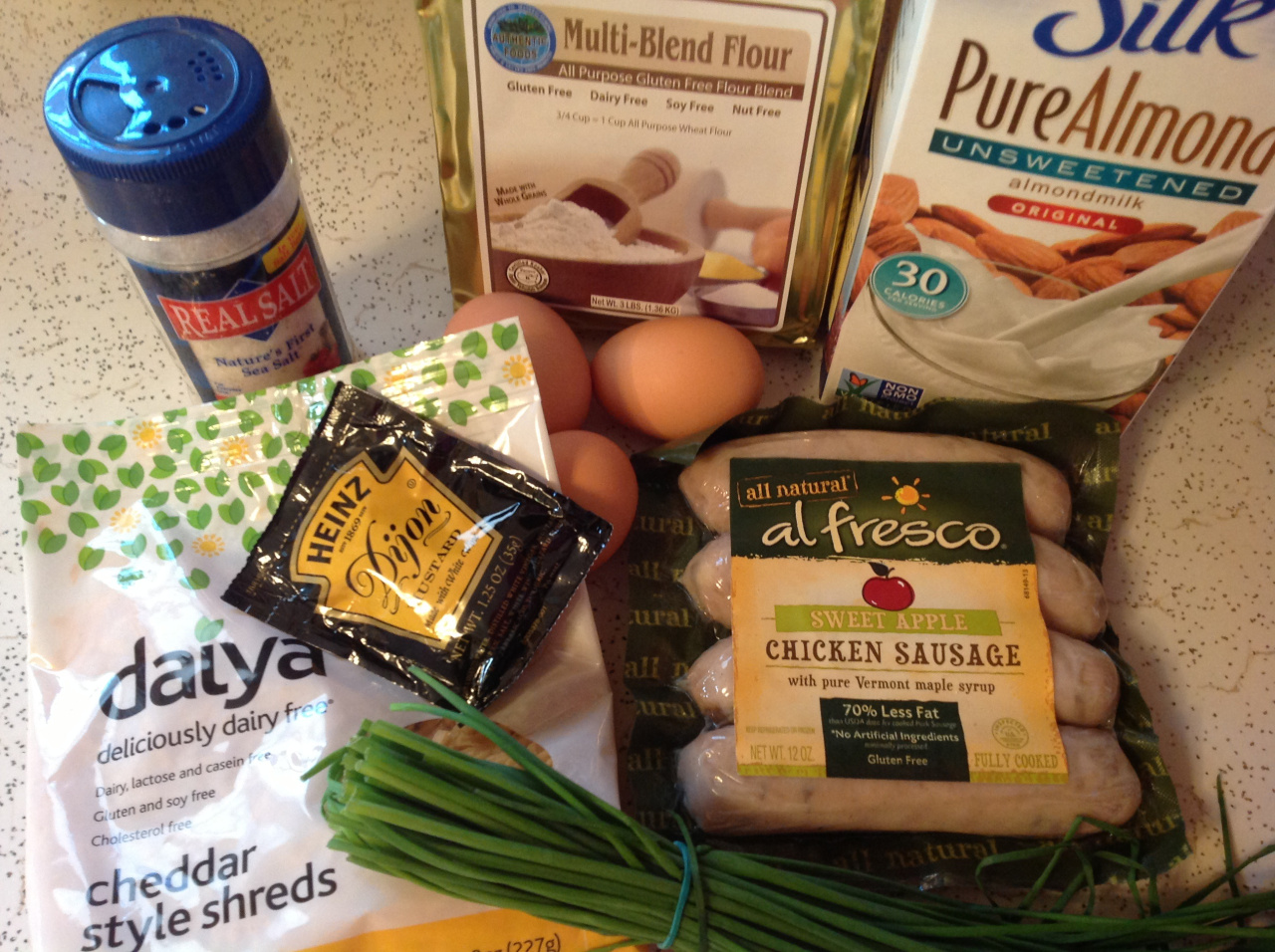 In a bowl combine together flour, salt, basil and baking powder. In another bowl beat up the eggs and mix in cut up sausage with milk, mustard, chives, then add shredded cheese/daiya. Gradually combine with the flour mix.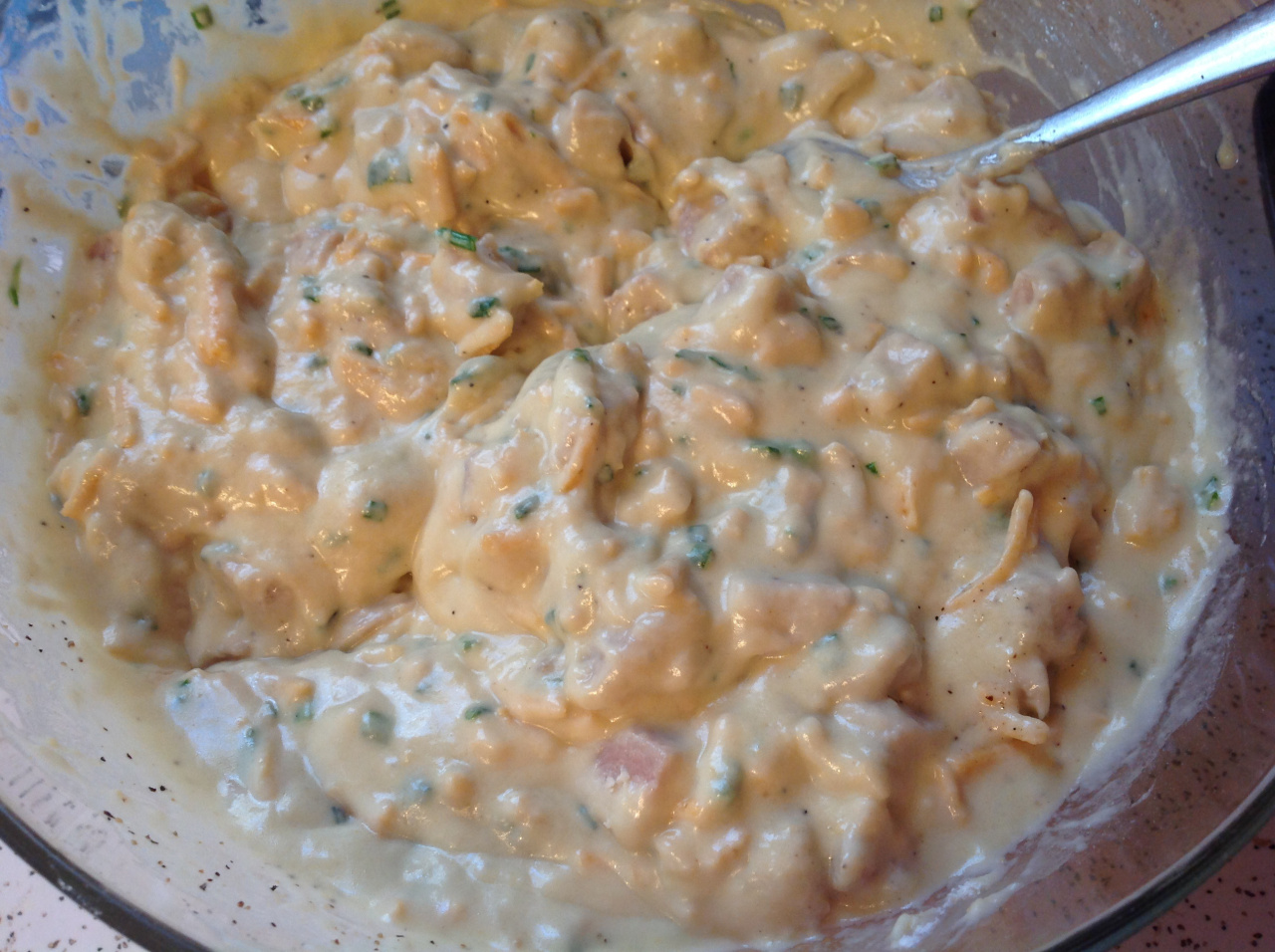 Pre-heat the oven to 350 degrees, grease the muffin pan and fill almost to the top. Bake for about 20-25 minutes or untill the tops are lightly golden, cool off completely before removing from the pan.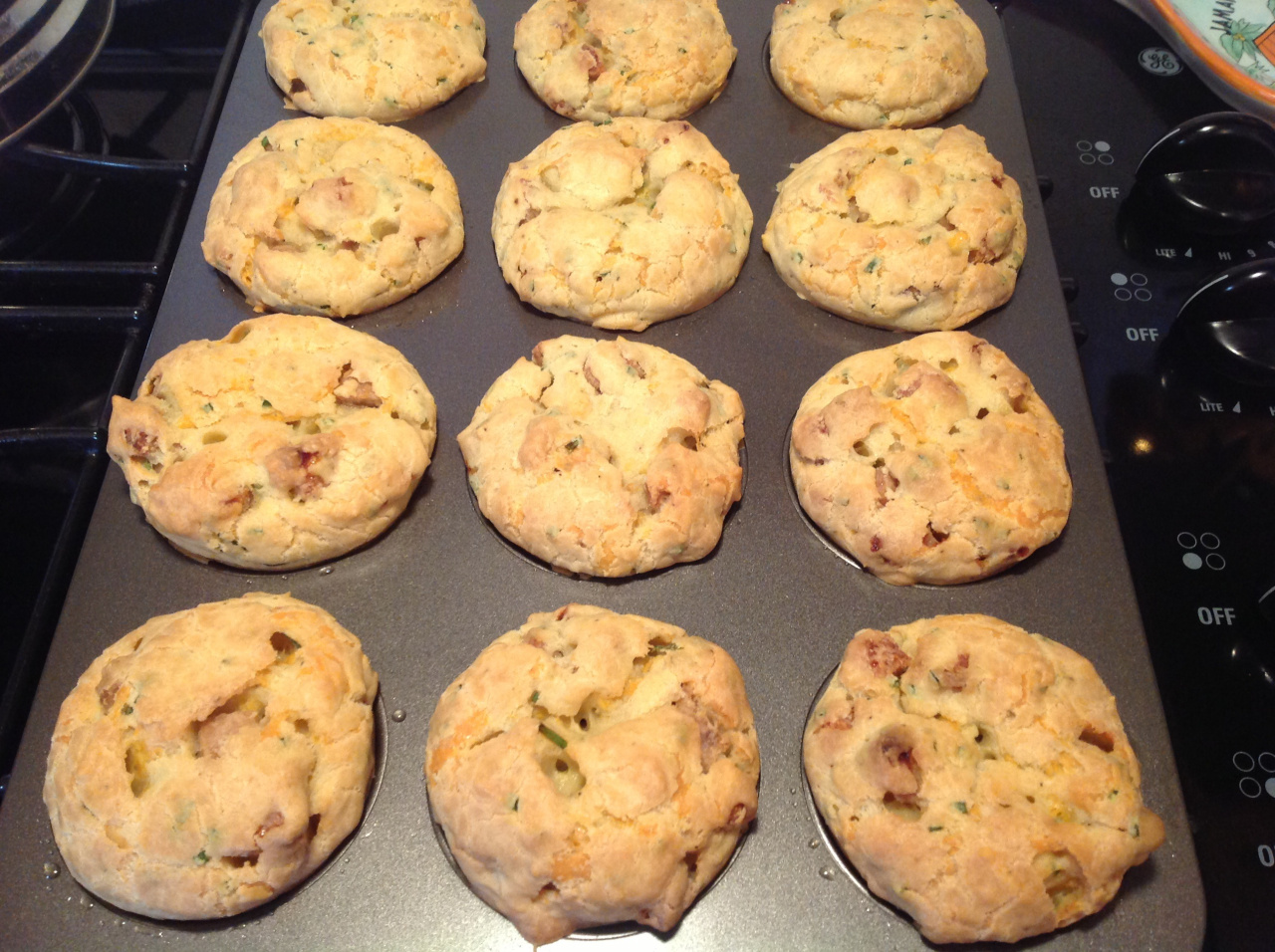 The muffins are slightly crusty outside but soft and very moist inside, almost impossible to have just one, so indulge, for breakfast, lunch or any other given time.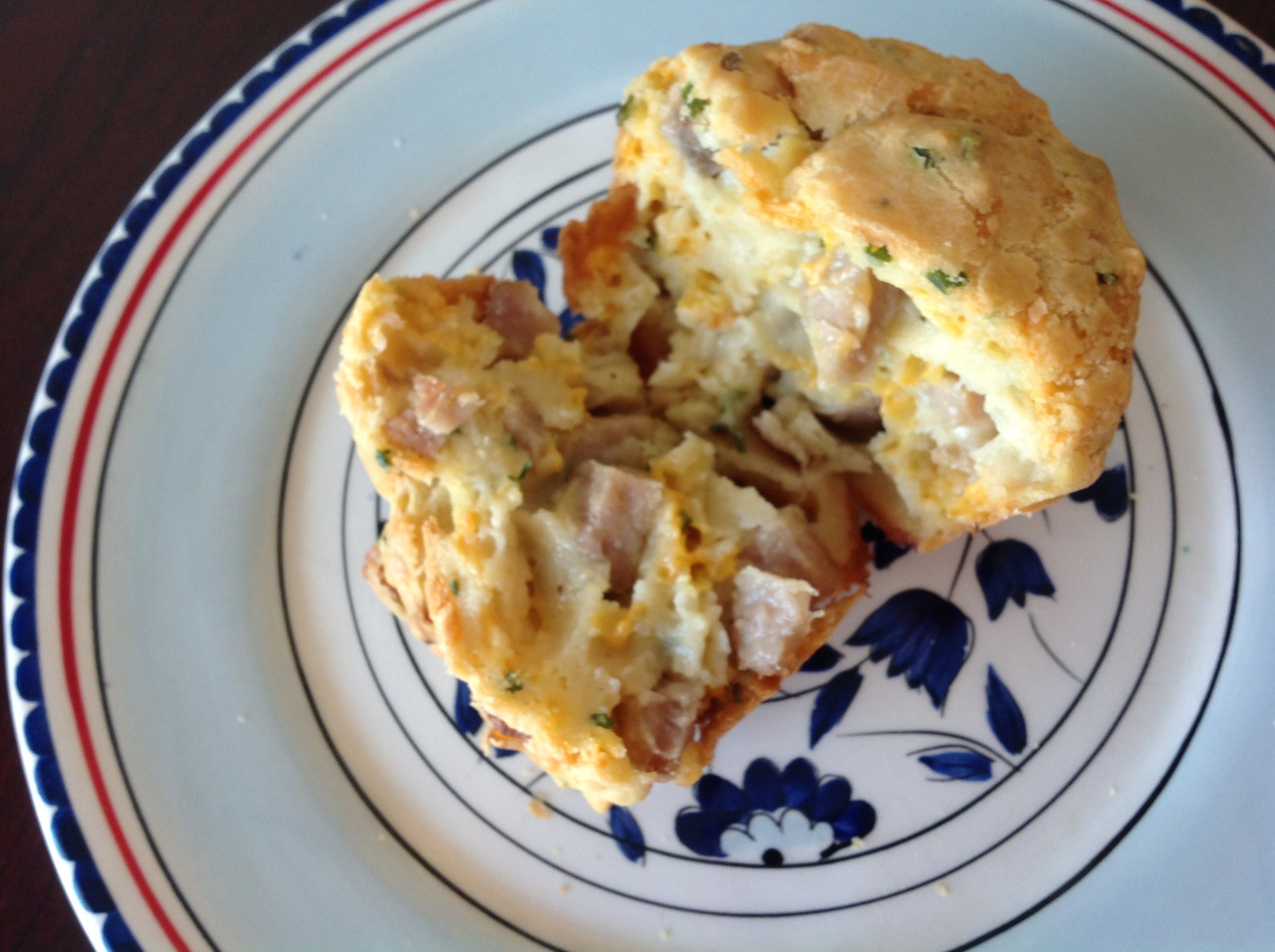 Enjoy!