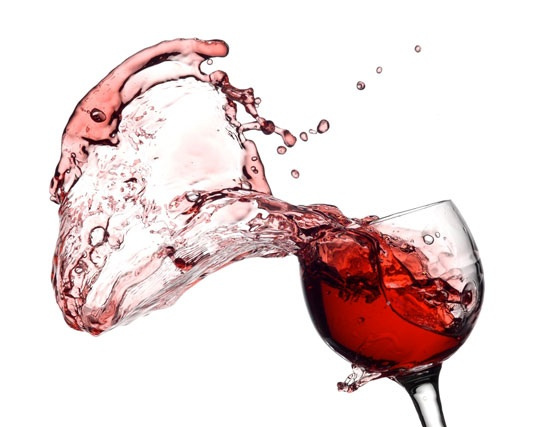 This past week has been kind of stressful and over-run with numerous glitches, broken schedules, attitudes and other not overly pleasant surprises. Blame it on Mercury retrograde squaring Mars in emotional Pisces combining with Full Moon (and whatever else was happening in the cosmic desert and other people's lives), but I think I need a vacation just to decompress from the past 7-10 days.
Last Friday, I got home after especially stressful two days at work covering surgery. Let me tell you (and I hope I'm not offending any surgeons, as there are definitely many who are not only skillful doctors, but also have great professional and human attitude), but I've worked with far too many "cut and run" surgeons to say I HATE working in surgery. There, my very personal "Full Moon influence" moment!
My coworker who covers surgery is the most respected and revered among us all, as she is the only one who seems to handle the responsibilities with her no-nonsense attitude, perfect attention to details and caring demeanor. When she is out, all of us pray for her health or immediate return from vacation and our reprieve from her line of duty. I hope to find some kind of youth serum to offer her so she works for a long long time, and none of us are ever faced with a necessity to cover surgery permanently! 🙂
So, I got home last Friday and was met with yet another pleasantry, aka cranky teen. What's a girl to do?! With my boots still on, I marched right into the dining room and poured myself a nice shot of Amaretto. That took the edge off!
But the pleasant evening didn't end there. The cherry on top was the kid having an immediate allergic reaction to whatever it was in those sushi that he had 1000 times before. So the evening actually ended with a Benadryl cocktail (for the kid) and me holding my own EpiPen praying I won't actually have to use it.
Yep, it was fun indeed!
We are now in uncharted territory, having to deal with the kid's food allergies, which are unfortunately creeping up. I always knew he was allergic to cats and to some long-haired dogs, which was easy to control as we don't have any pets, and if we were visiting any home with pets, he'd get a Claritin before, and would be fine for that day. A few years back, we found out he was allergic to melons, which again, was easily avoidable. We'd have found out even earlier, but the silly kid was afraid to tell us that he was having a reaction every time he had a melon. I guess, we should count our blessings that he finally did say something, before we had one of those EpiPen moments. Over the last summer, he'd undergone what we thought was a thorough testing confirming his pets and melons (but not watermelon) allergies, but clearing every else, only to have a reaction to watermelon also a few months after that. And now to whatever it was he reacted to in those sushi.
So, we're going back to see the allergist next week to re-do the whole food panel yet again. I'll keep you posted. And if it is shrimp, the kid would be greatly disappointed, as he loves shrimp, but I know he will adjust (to whatever the allergy is) and most definitely survive!
What's Cooking This Week
Since the theme of the last week seemed to be running around like a chicken without a head and then chasing it all with alcohol, I figured it only made sense to combine both and actually make something comforting out of it. And when food allergies are involved, you may sometimes think that certain dishes are out of your reach, but really you don't have to, you can adjust it all and still enjoy the foods you love.
Baked Chicken in Vodka Sauce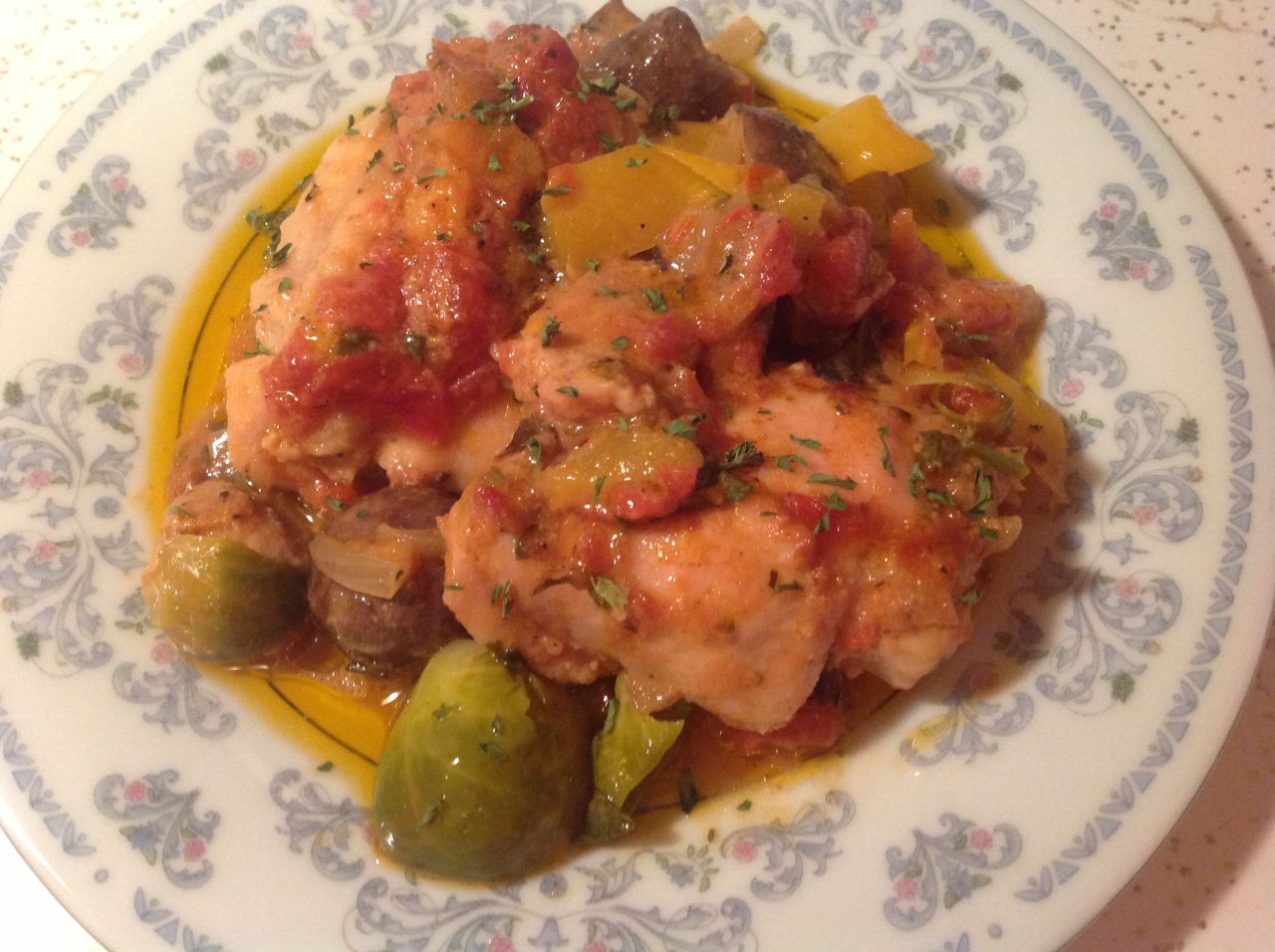 1 lb boneless skinless chicken (I used thighs)
32 oz can/carton of crushed tomatoes (I used Pomi)
1 1/2 cup of brussels, cut in half
1 1/2 cup of baby Bella mushrooms
1 small bell pepper, chopped
1 small onion, chopped
1/2 cup of unsweetened Mimic Cream (or regular dairy cream)
1/4 cup of vodka (I used Liv potato vodka)
2 Tbspoons of fresh chopped parsley
1 tspoon of Italian seasoning blend
1 tspoon of brown sugar
salt, pepper, olive oil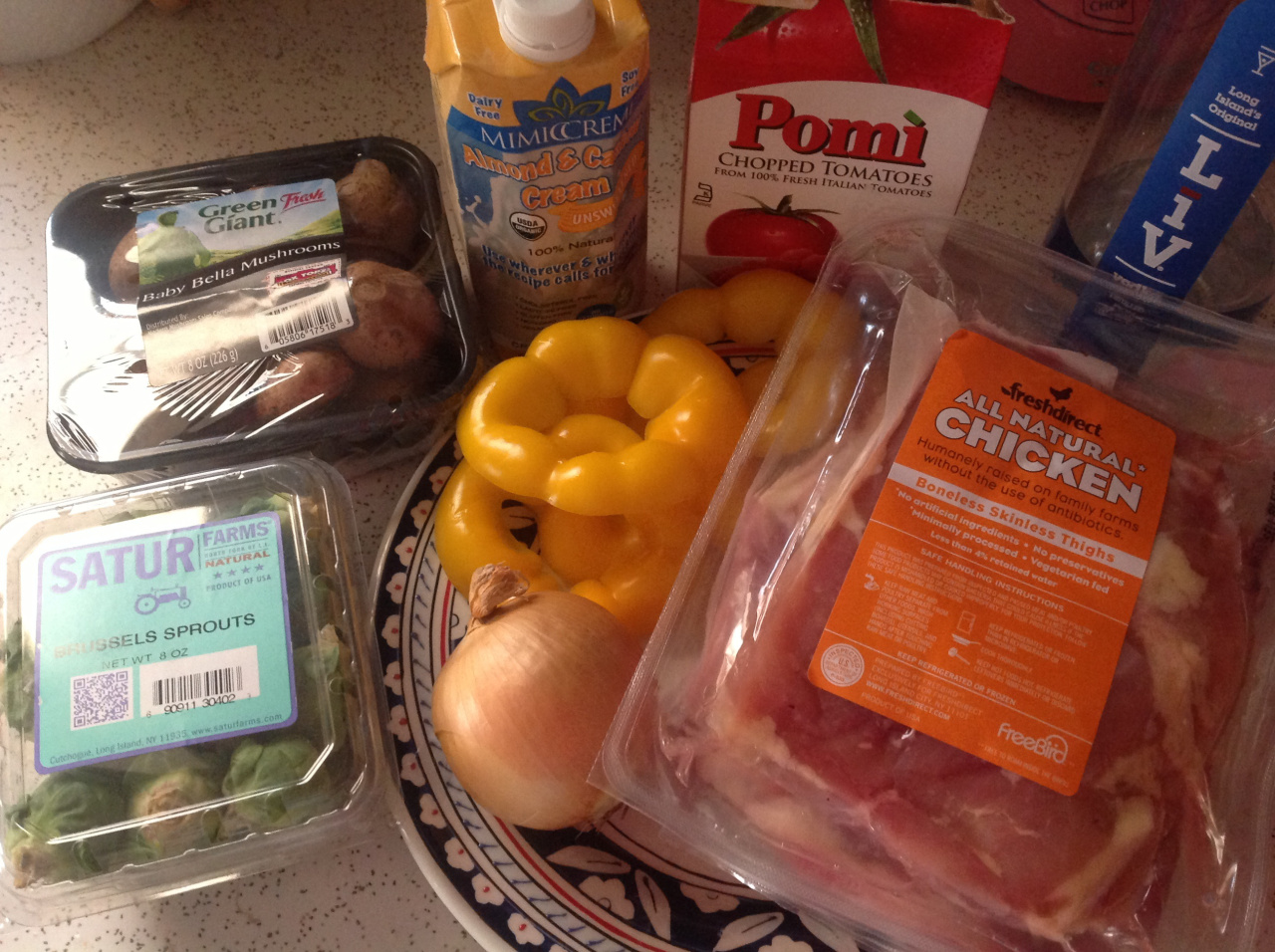 Start by heating up some olive oil, saute the onion until lightly golden, then add tomato sauce and heat up on a low heat until it starts to boil. Add vodka and slowly boil until alcohol is evaporated, then stir in cream, salt, pepper, seasonings and brown sugar.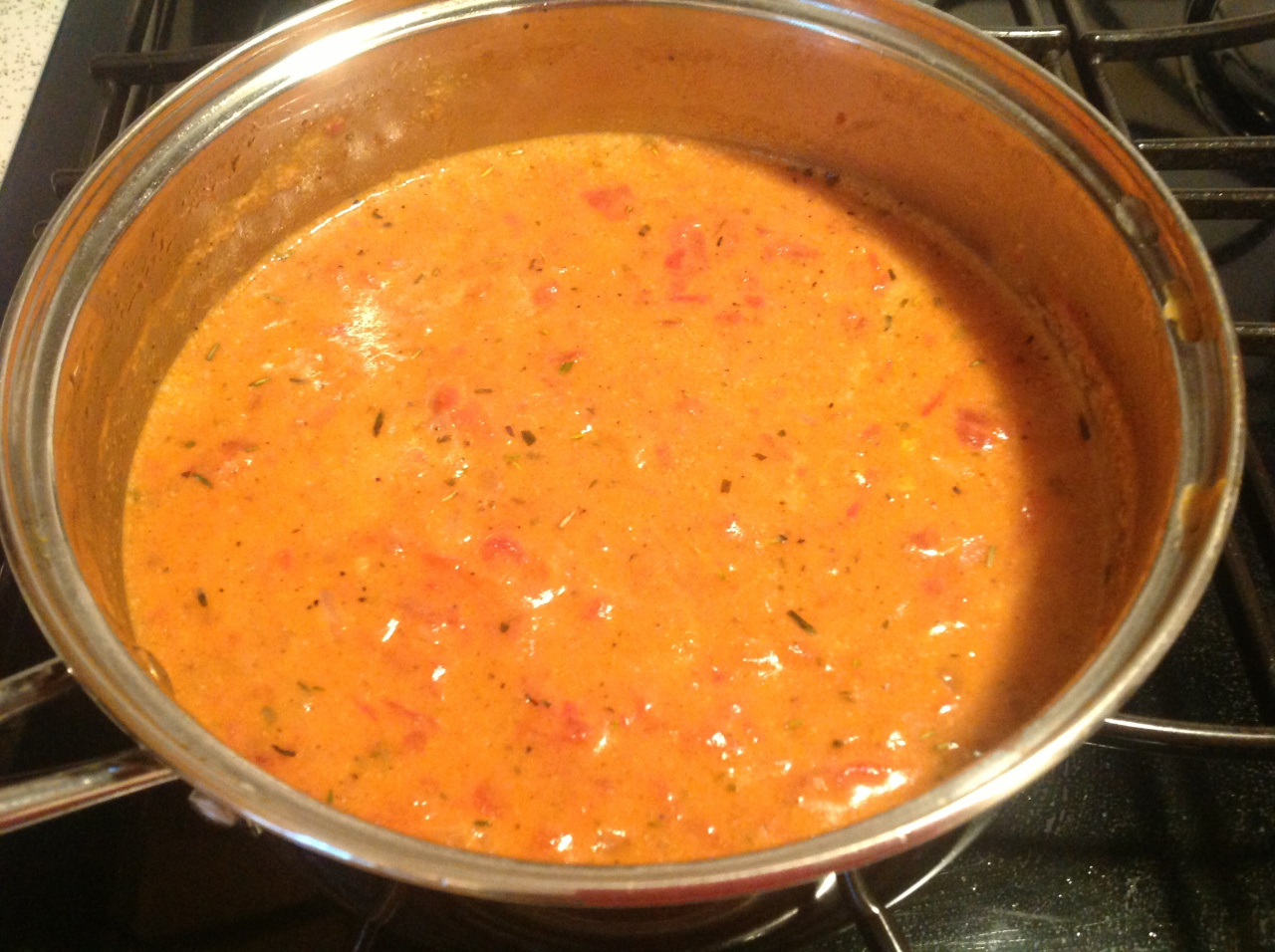 Spray a baking dish with oil spray, lay out the chicken pieces and vegetables, lightly season them with salt and pepper, pour the sauce on top and sprinkle chopped fresh herbs.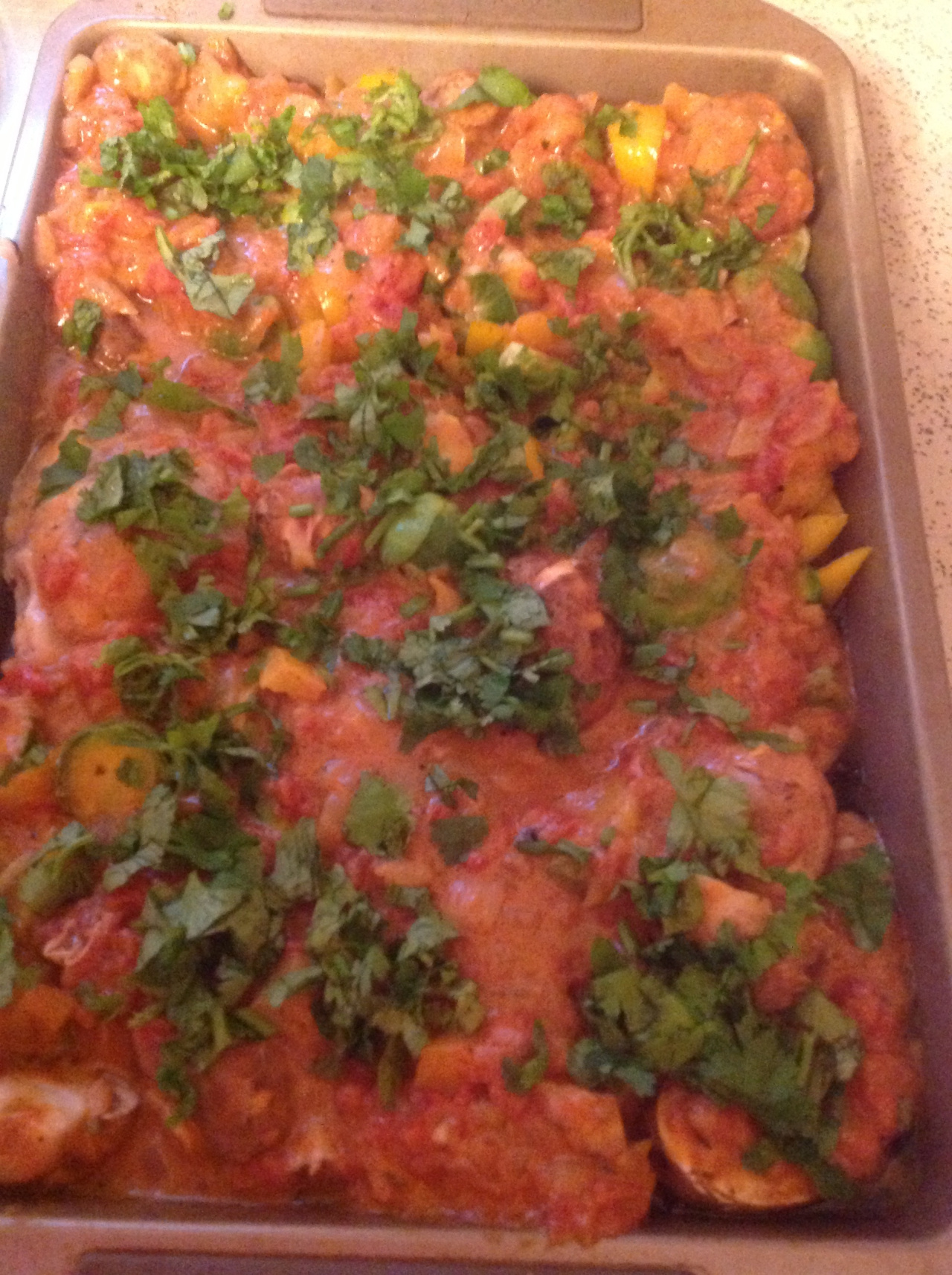 Bake at 350 degrees for 30-35 minutes, or until brussels are soft.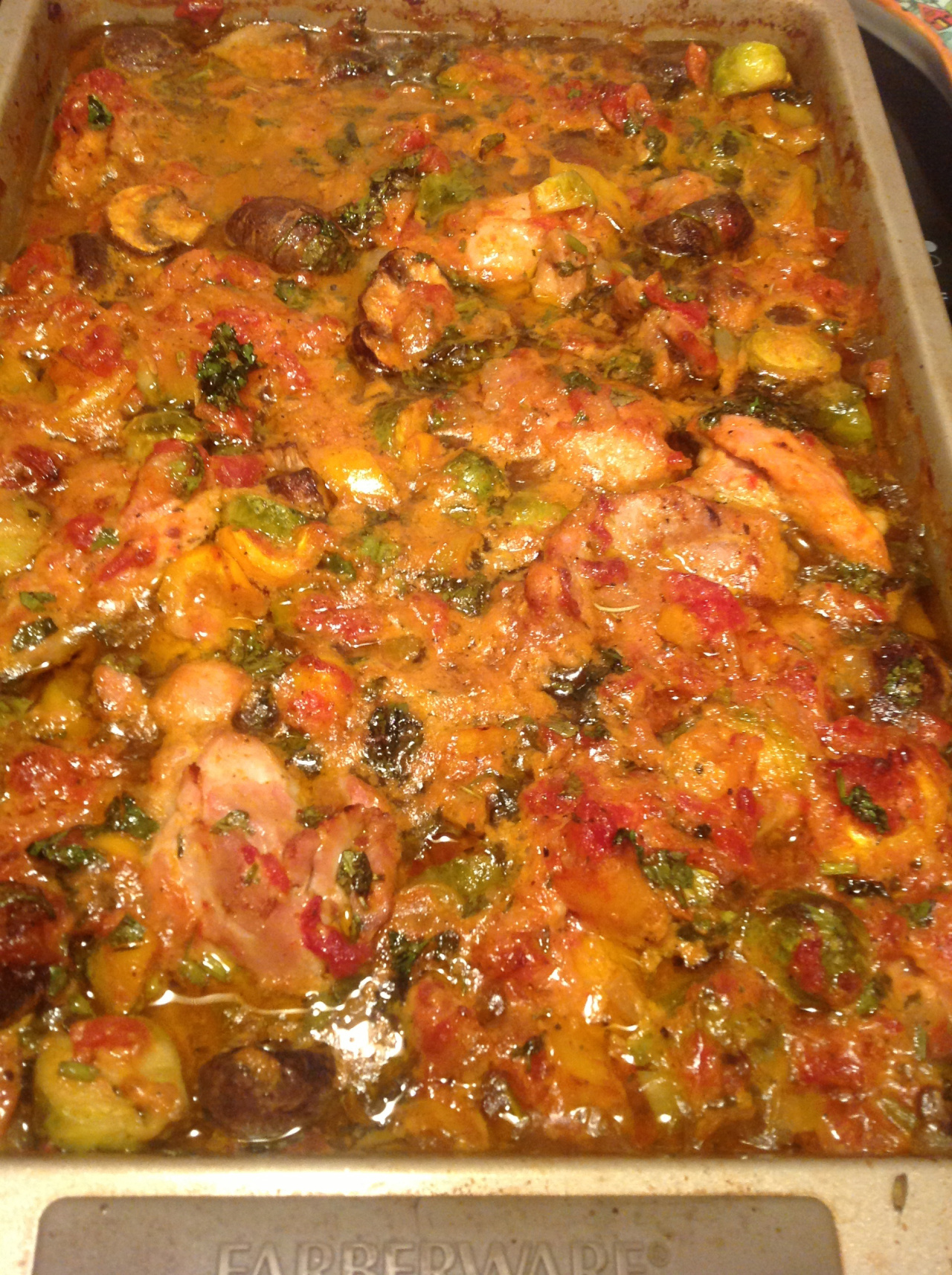 Serve it over pasta for an ultimate comfort level.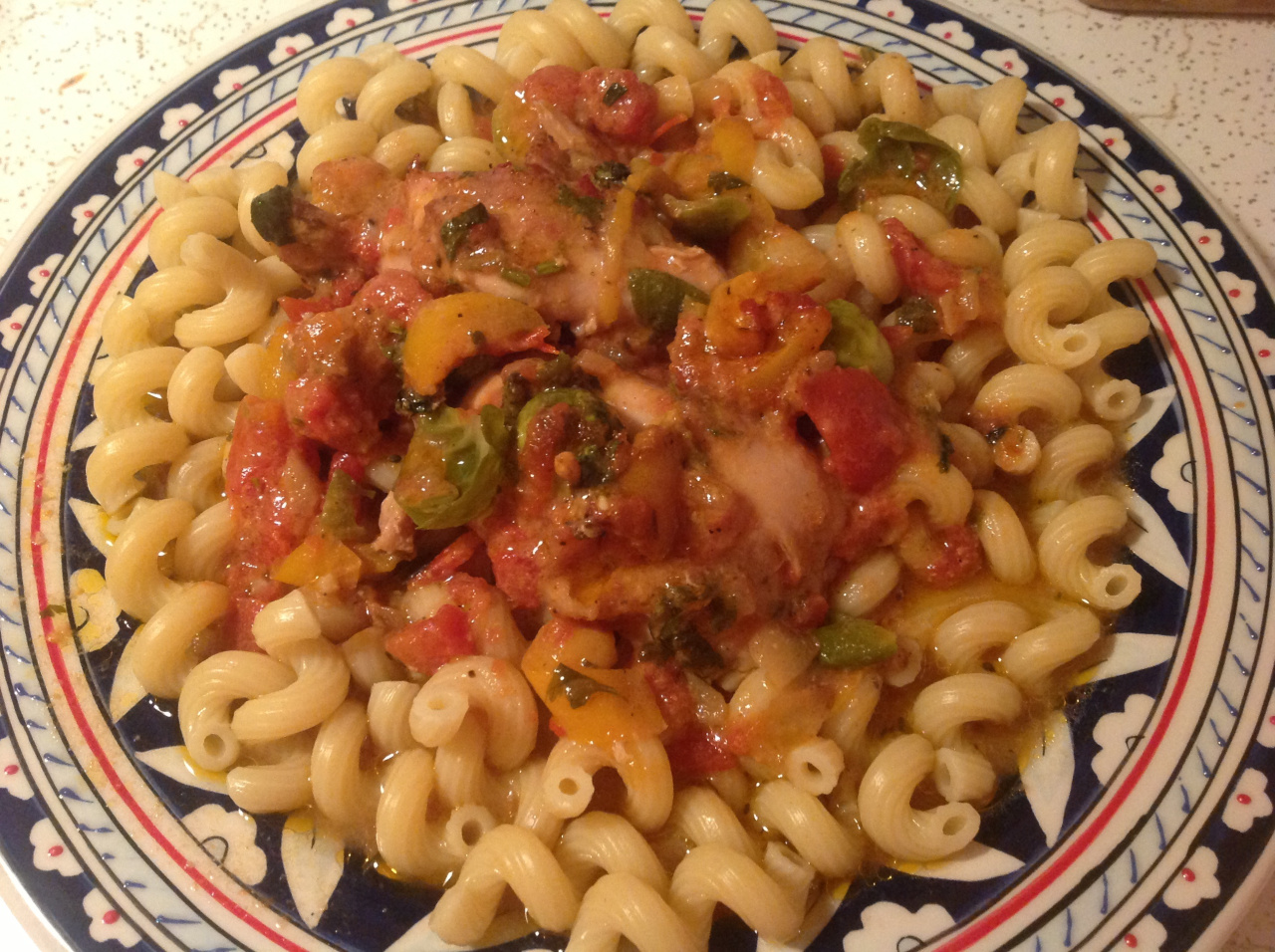 I had it on a bed of kale leaves and thought it was still outstanding on its own.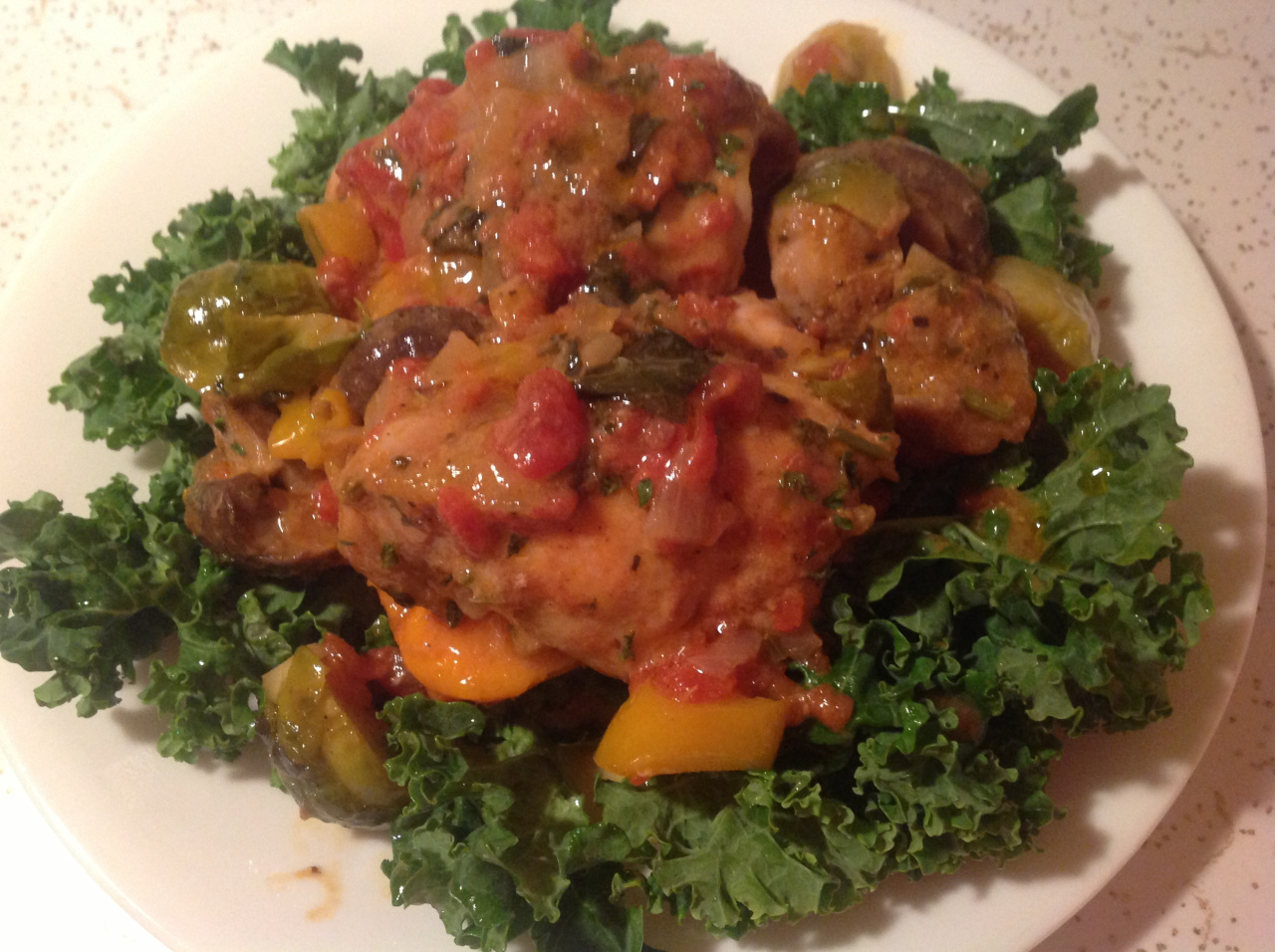 Enjoy!