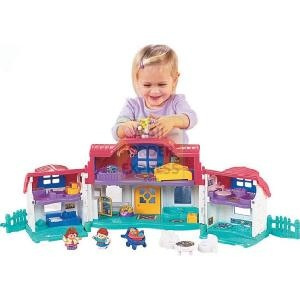 It's the end of February, that often frustrating time when you just want to be done with winter and move on into warmer spring weather and more exciting things happening. So what do you do?
I say be a kid again and if sick with cabin fever, find some playthings to occupy yourself with.
Remember Little People playhouse? Yep, my kid had it, I too spent numerous hours playing the little figures with him, entertaining his every kiddie desire to be a rescuer, or a fireman, or every imaginable hero that was popular on TV at that time…
I say they need to have a grown-up version of these toys, let bored and impatient adults play "house" during long winter months.  So what kind of people would you populate your mini-society with?
First, you need "the boss" of the house, somebody in charge to make all the main decisions. I say a female makes the best boss! 🙂 We are already in charge of all the big and mundane things in the household anyway, that in addition often holding a job and being a caretaker to a million other people and projects.
Then of course you'd need somebody to enforce the house rules, like a police force, or at least a person who is familiar with the task even if he's moved on to other things in life.
You definitely need a doctor, to make sure everybody is safe and healthy and just to be ready to jump and help if an emergency occurs.
You'd then need an intellectual, to read and know all about everything and just ponder life in general.
I say you also need a "free spirit", a bit of a hippie and a rule-breaker to shake everything up and make it more interesting.
And, as in any modern society, you need a visiting international traveler, let's say from France (just because who wouldn't want a French man staying in your house?!), to entertain the lady while the rest of them are gone rescuing people or making sure the societal rules are strictly enforced.
When you're bored in winter, make your own Play House and spin the Russian Roulette to see where your luck lands.
What's Cooking This Week
It's cold and often snowy, and sometimes you need to comfort yourself. In that case, nothing is better than a stew. You can just see what's already available, aka Little Play People, and maybe add a few things to spice it all up. 🙂
Country Style Veal and Vegetables Stew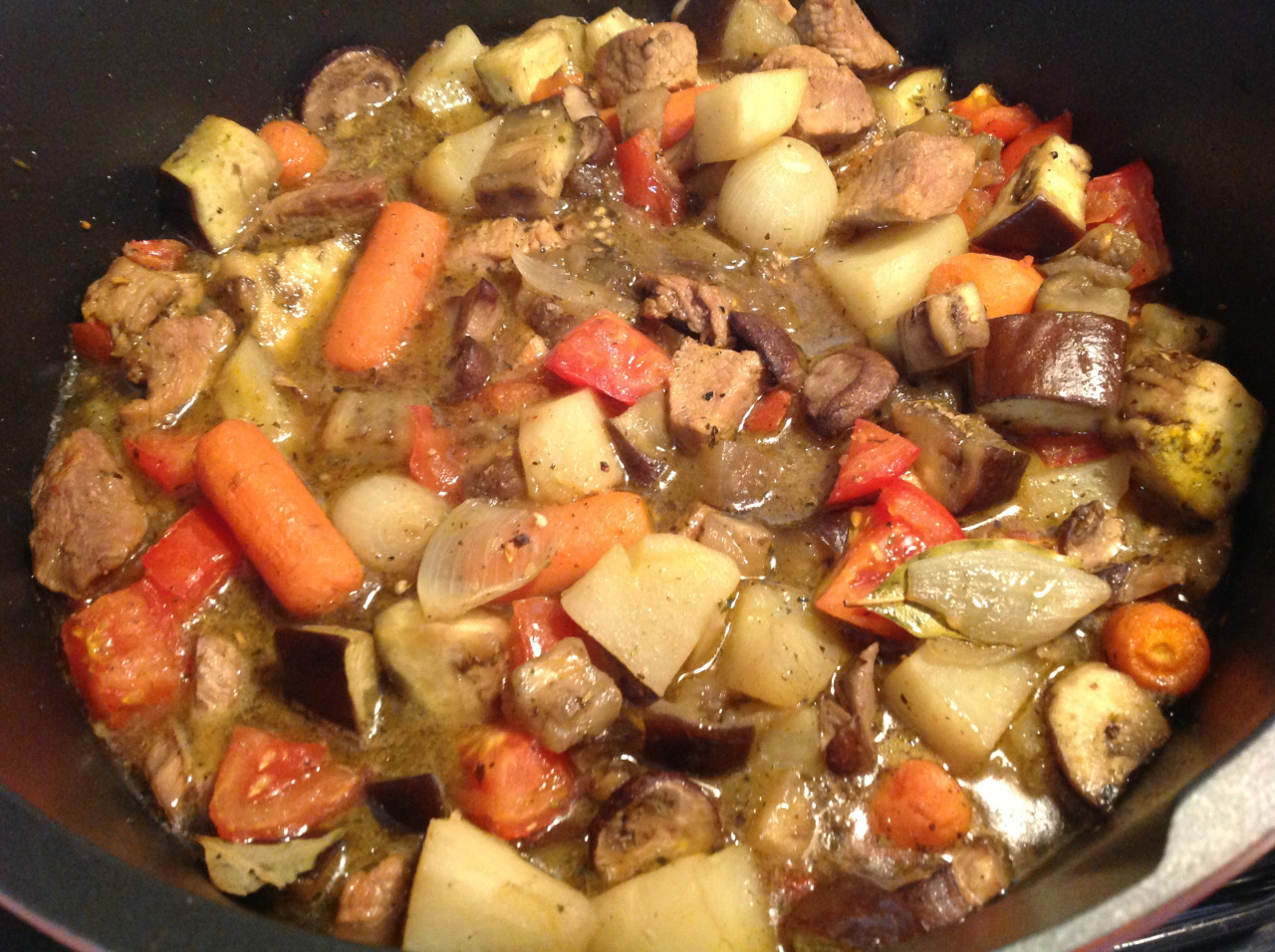 1 lb of veal cubes
4 potatoes, cut
1 1/2 cup of baby carrots
1/ 1/2 cups of sliced mushrooms (I used cremini)
1 cup of white pearl onions
1 medium eggplant, cut
2 tomatoes, cut
2 cups of vegetable stock
1/2 cup of white wine
3 Tbspoons of olive oil
1 tspoon of lemon-pepper seasoning
1 tspoon of French mixed seasoning
7 small bay leaves
1/2 tspoon of fennel seeds
salt, pepper
fresh herbs for garnish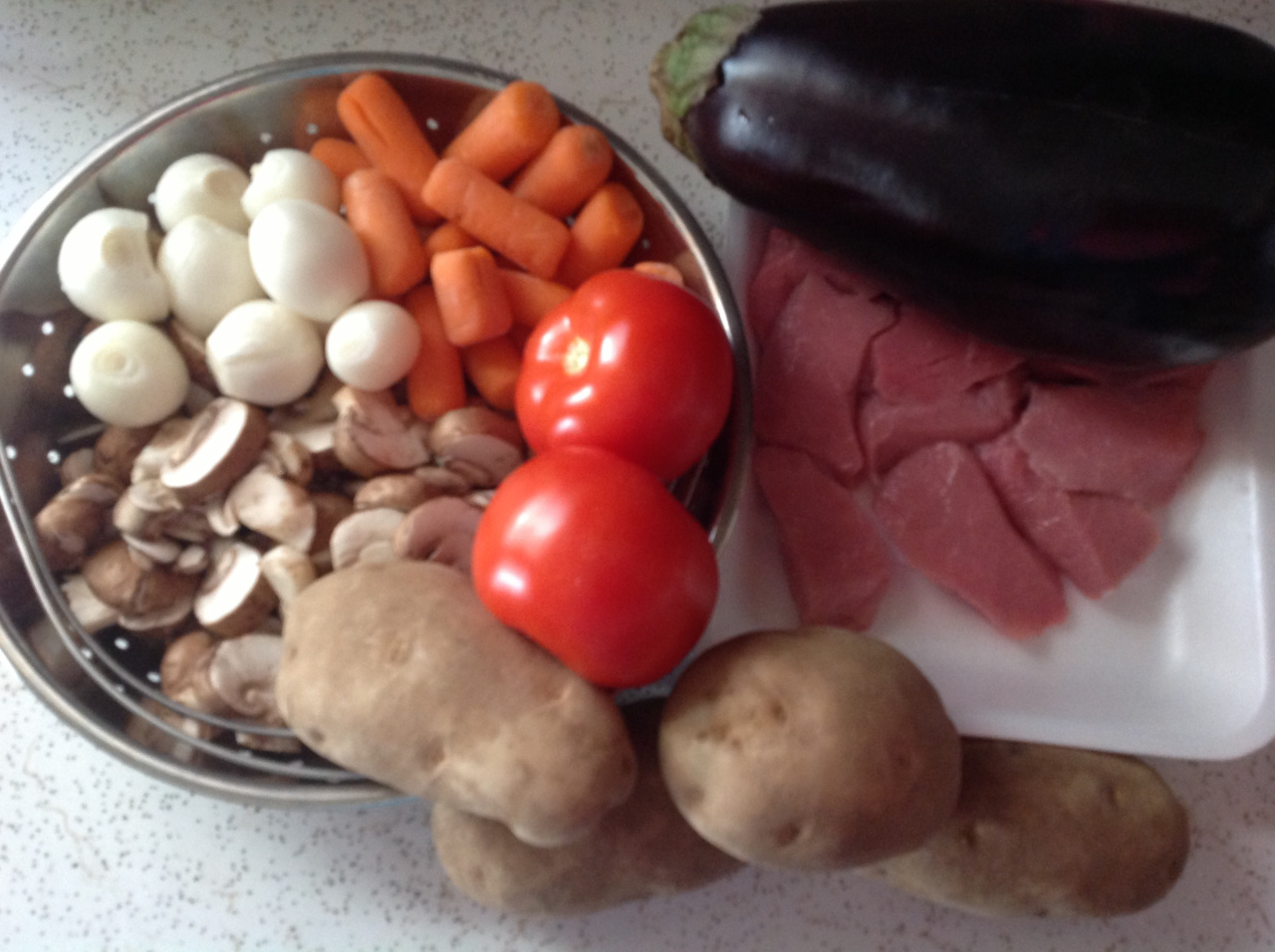 In a large Dutch oven, heat up olive oil and start by browning veal cubes (I usually cut big pieces in half). After a few minutes, add potatoes, pearl onions and carrots,, add some salt and pepper and brown them for a couple of minutes also.
Add vegetable stock and wine, cover and slowly bring it all to a boil.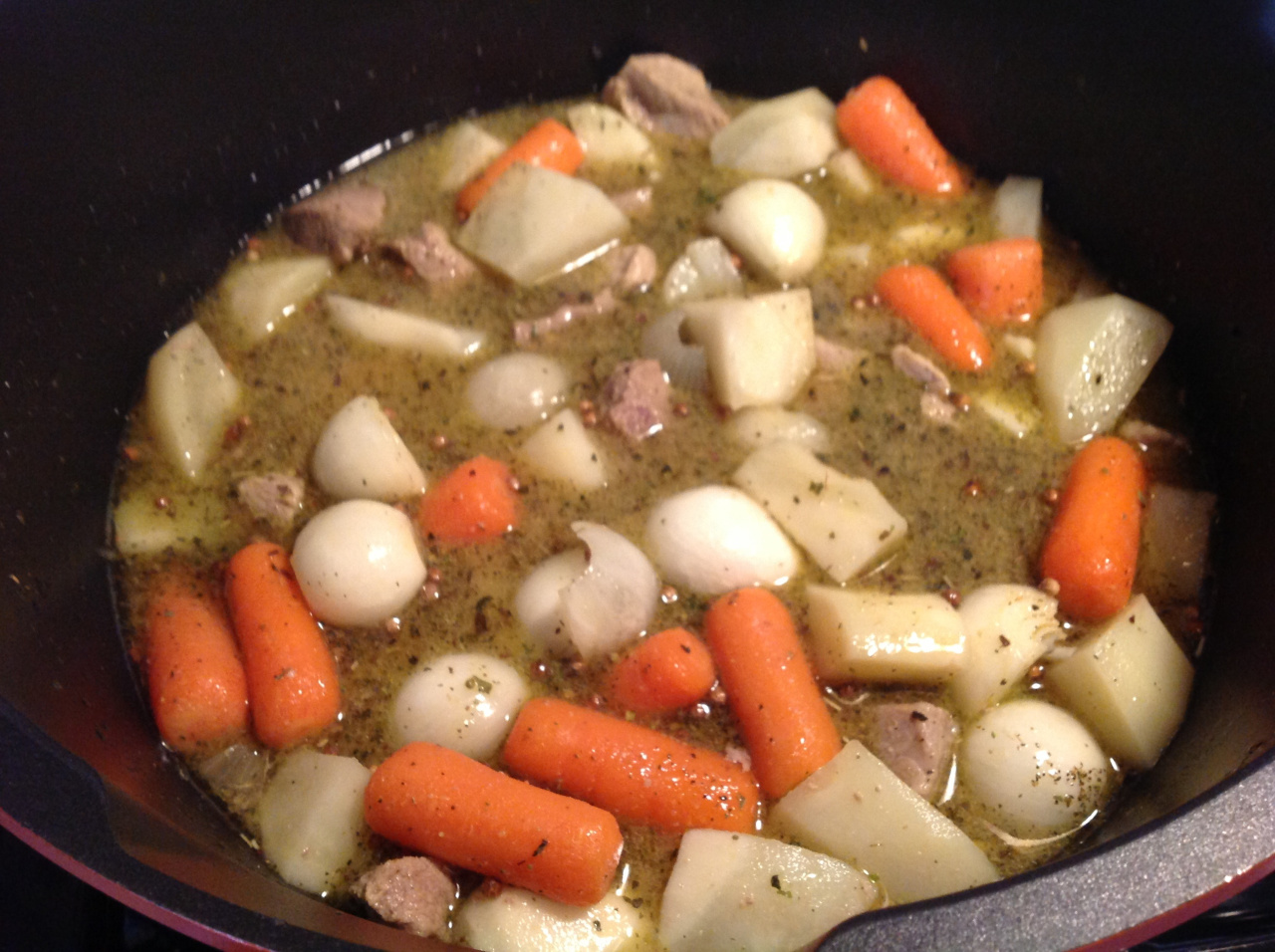 Add bay leaves and seasonings, mix it all well, cover and cook on low heat until about half way done. Then add mushrooms, eggplant and tomatoes, bring it all to a boil.
Transfer the pot into pre-heated oven and cook at 325 degrees for about 15 minutes.
Warm and comforting yet not overly heavy and full of nutritious vegetables.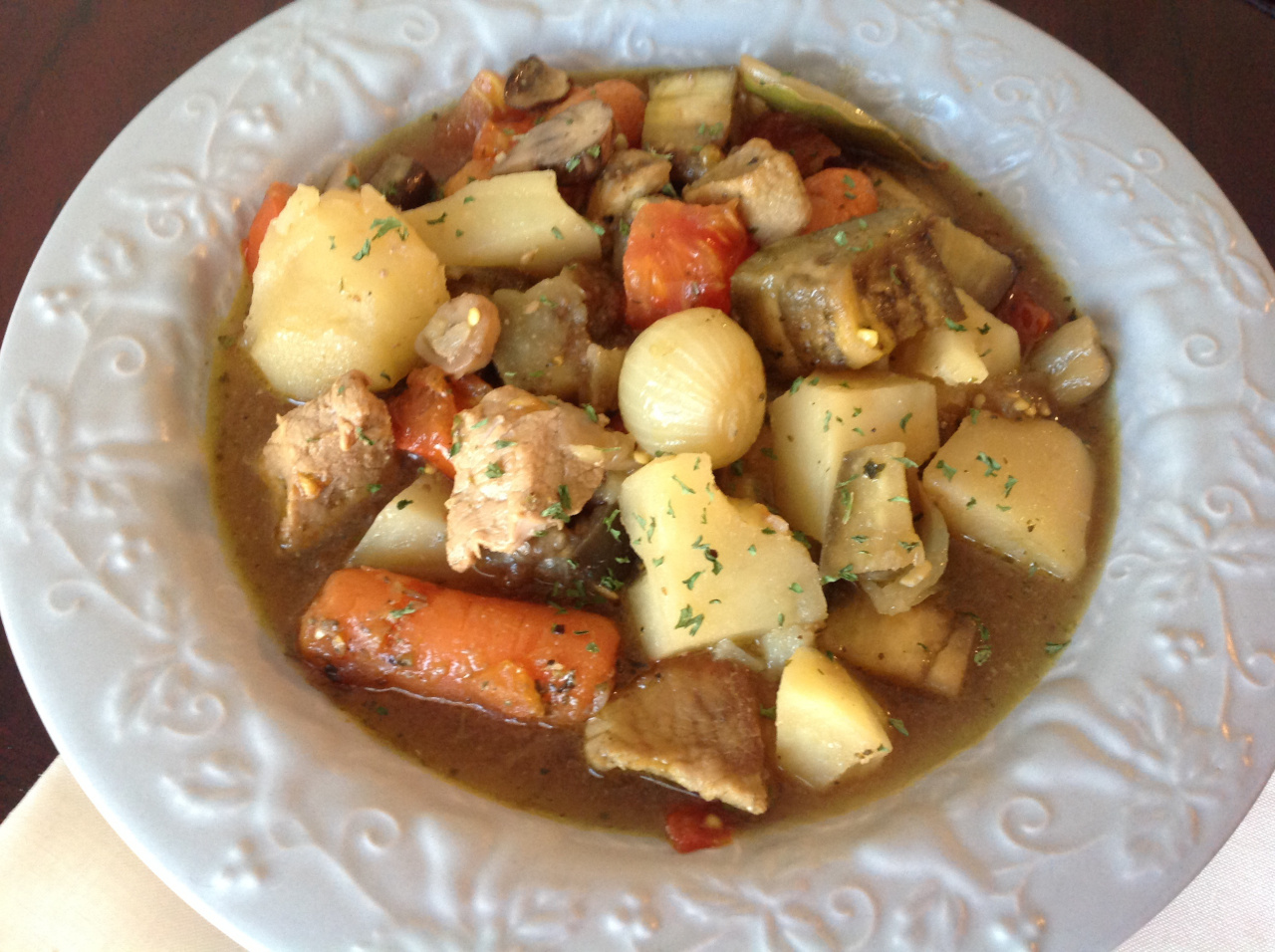 Enjoy!