Every Day Should Be A Birthday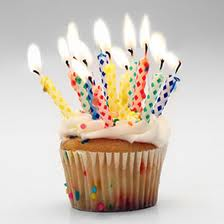 Or at least it should be every weekend! 🙂
Especially if birthday cake is involved!
Since my birthday fell on the weekend when the kid and I were in Boston attending to his MIT activities, I felt kind of cheated that I didn't have any celebration and all the fuss you get when it's your birthday.
OK, who am I kidding?! I just wanted cake, and then some more cake! No matter the occasion. And since it was kind of un-Godly to eat the whole thing by myself, I invited some people to sit at the table with me and pretend they were happy to be there. I actually paid them, with the aforementioned cake and some sushi. And it actually worked, they loved the cake. 🙂
So five adults and one child did a number on the cake that only a small piece was left. Did I mention they were all females, and the cake was chocolate?! That would probably explain it all.
What's Cooking This Week
Birthday cake of course! It's light and not overly sweet, which probably also explains why massive quantities were inhaled, but it doesn't leave you with that heavy feeling, in your stomach and in your "guilt center" even if you had a second helping. I encourage you to use Healthy Top by Mimic Cream, which is a cashew cream blend, instead of heavy whipping cream as it brings lighter calories and a healthier version, and dare I say a quite delicious taste? You try!
Chocolate Amaretto Cake with Espresso Buttercream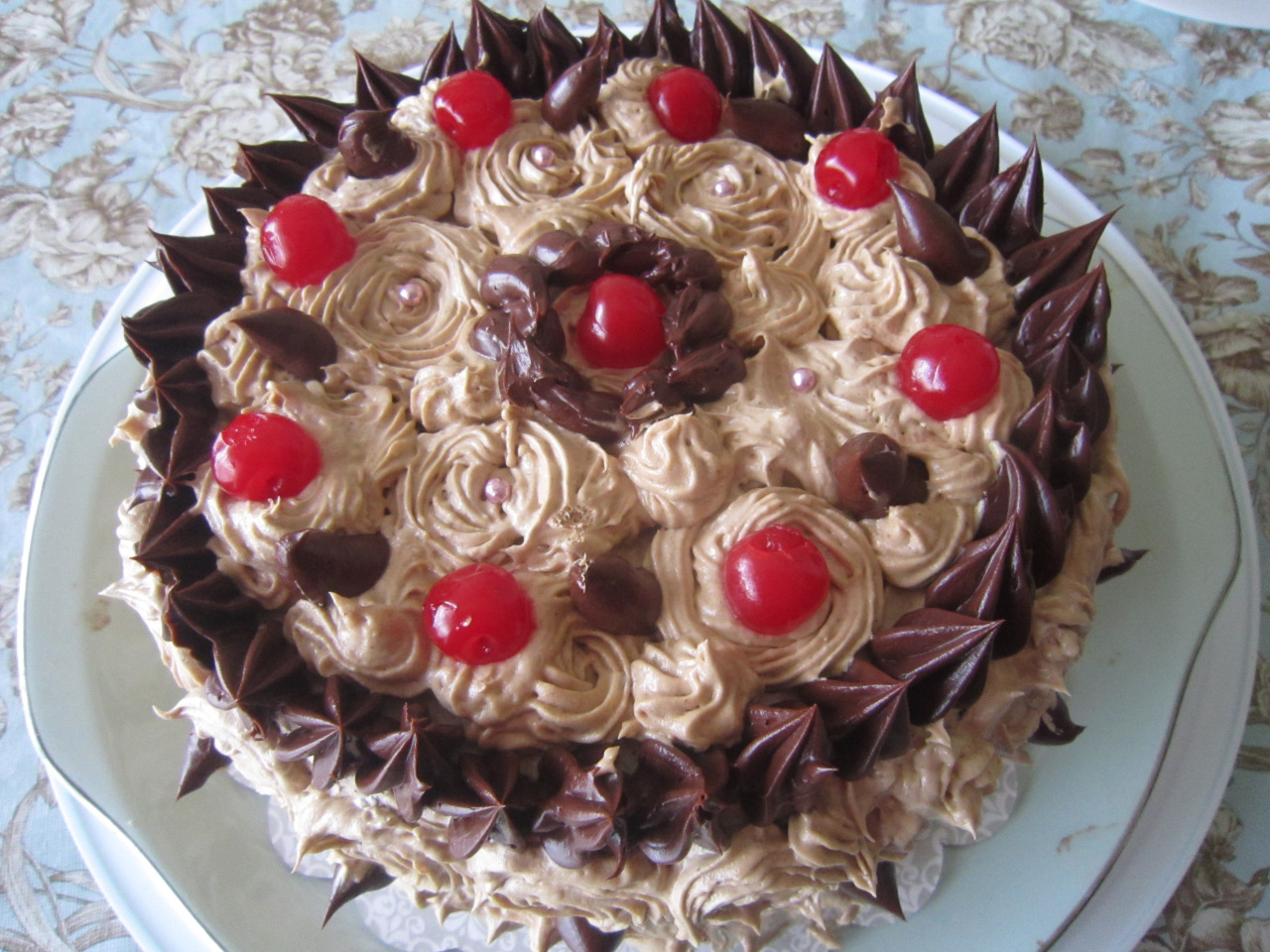 Cake (makes 2 9-inch layers):
1 3/4 cups of flour (I used Cup4Cup gluten free flour mix)
2 cups of sugar
4 oz dark, 70-90%, chocolate, broken into pieces
1/4 cup of unsweetened cocoa powder
2 tspoons of baking powder
1 tspoon of baking soda
1/2 tspoon of salt
1/2 cup of canola oil
1 cup of almond milk (or regular milk)
1/2 cup of Amaretto
2 eggs
2 tspoons of vanilla
Frosting:
6 Tbspoons of espresso, brewed and cooled off
2 sticks of butter
1- 1 1/2 cups of powdered sugar
3 cups of whipped Healthy Top (or regular whipped cream plus more sugar if needed)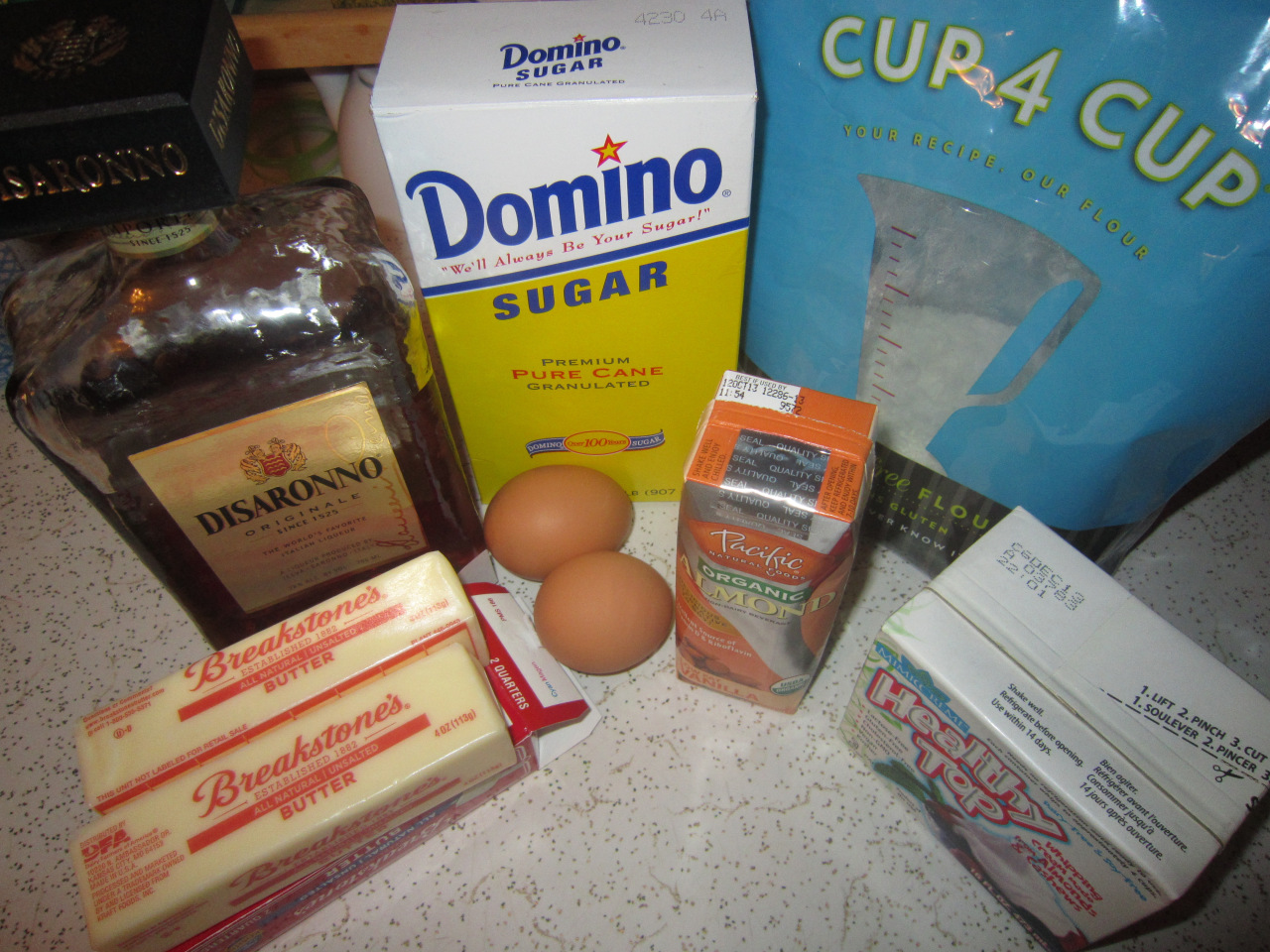 Start by pouring some Amaretto for you to try, the process after that goes much smoother. 🙂
Melt the chocolate over a low heat, set it aside to cool off. In a bowl, combine together all the dry ingredients and also set it aside. In a large measuring cup, combine together milk, oil and Amaretto, set it aside.
Whisk together eggs and sugar until light and fluffy, then gradually add the melted chocolate and vanilla and whip it together.
Start alternatively adding dry and wet ingredients into the chocolate mixture and combine well. Pre-heat the oven to 350 degress and oil 2 9-inch cake pans. Divide the batter evenly between the pans. Bake for about 35 minutes, then let them cool off before removing from the pans.
In a mean while, make the buttercream. If using Healthy Top, place the carton, mixer blades and a metal bowl you'll be using in the fridge for at least 30 minutes, as per their directions. Then whip it for a couple of minutes (please note that Healthy Top is already lightly pre-sweetened), once whipped, gradually add brewed espresso and whip until well combined.
In a separate bowl, whip softened butter and then gradually add powdered sugar until it's fluffy. Start adding the whipped cream mixture and continue whipping until everything is incorporated. You can adjust the amount of powdered sugar if you feel you need more, but given that Healthy Top was already pre-sweetened, and I wanted to taste more espresso than sugar, I felt just 1 cup was enough. The result is a light and delicious frosting that you can't help but taste and taste in-between your frosting endeavours.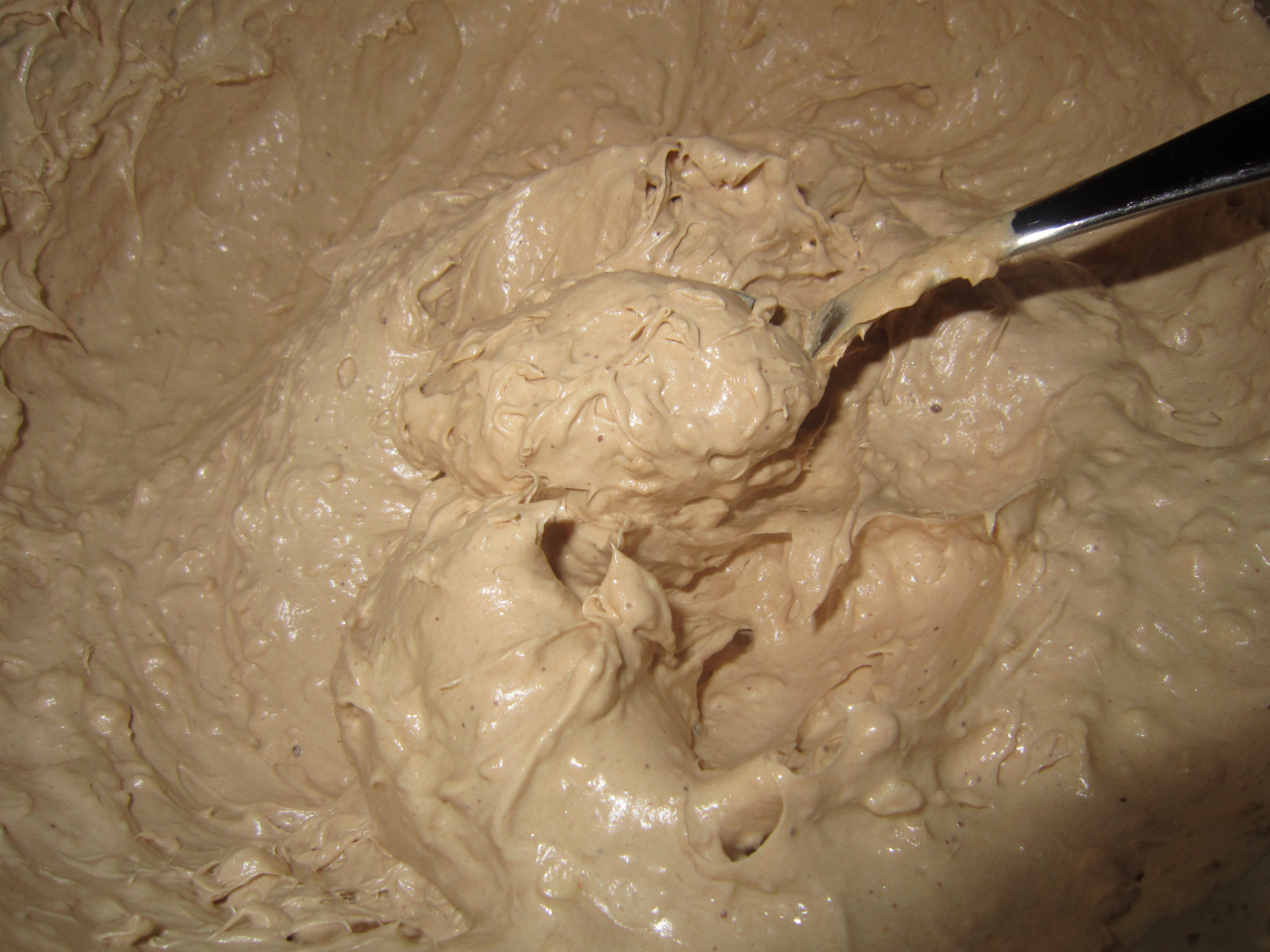 Place a bottom cake layer on a cake stand or a flat plate, spread some frosting on top. Cover it with the top layer and spread more frosting on it too. Then turning the cake, start spreading the frosting on the sides of the cake until all is covered. Put the rest of the frosting in a decorating bag and pipe as desired all around. I also used some chocolate frosting and cherries for garnish, you may skip or use crushed almonds  or chocolate pieces on top.
Three servings like that dissappeared just from my plate that night. Yeah, it was good!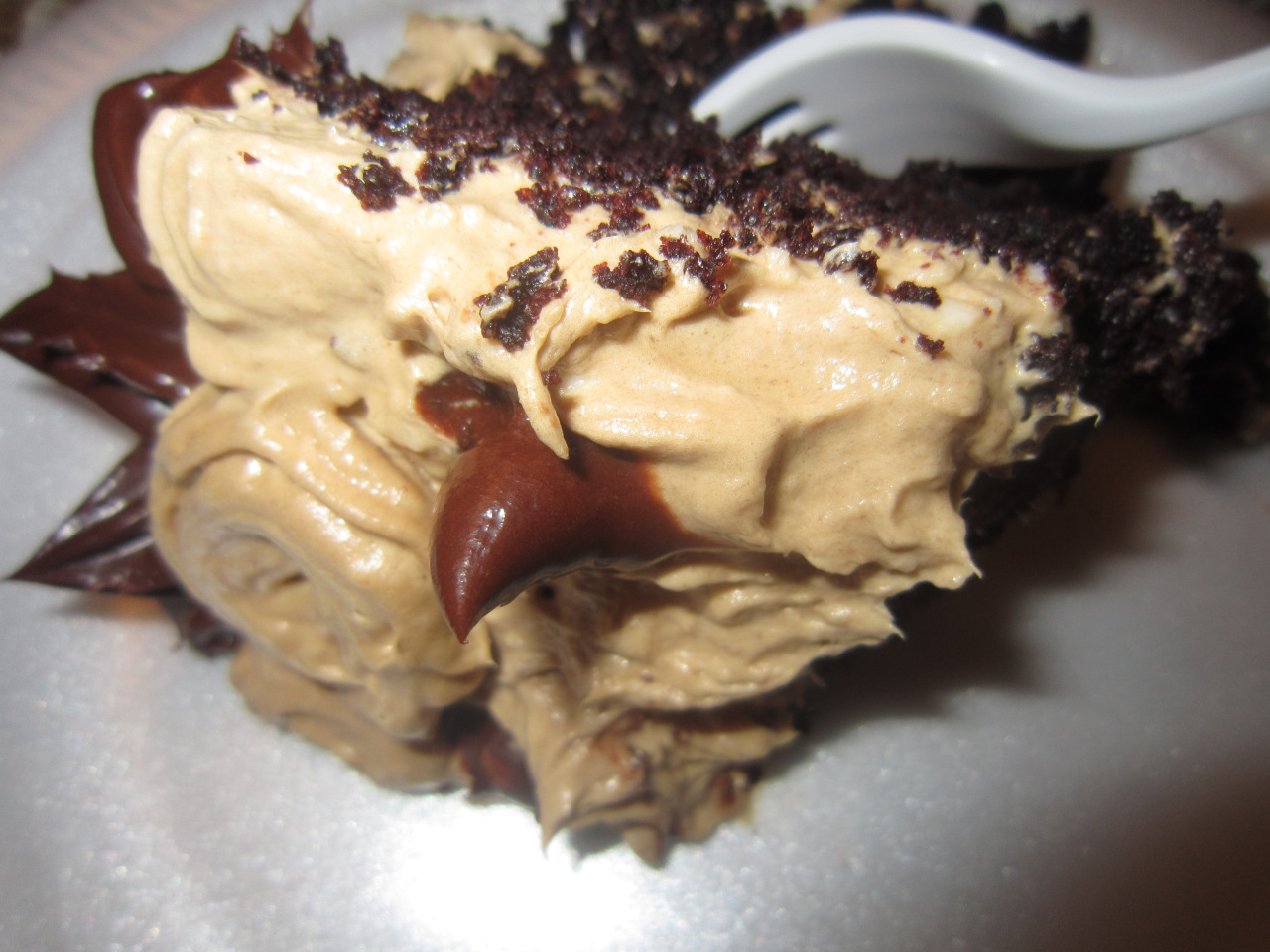 Enjoy it too!