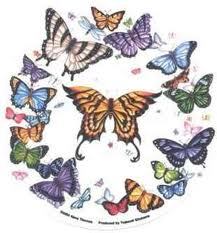 I hope you have certain people in your life who you can rely on no matter what. Probably they're your parents, children, siblings or some other close family members. I do also hope though you have at least one friend who has your back no questions asked.
I've been so lucky that I have just the person, one of my closest girlfriends who's been with me through surgeries, chemo, ER visits and all the family and friends gatherings you can ever imagine. We met when we were both 9 years old at a summer resort, and through the 35 years of friendship, we've seen it all, the good, the bad, the very ugly and all the great. And after so many years, you don't always remember how you met the person, you just think they are your family, by blood or not, it doesn't matter at this point.
I'm incredibly lucky that we both live nearby so I know if something happens, good or bad, she'll be right there, to share a laugh, or to wipe a tear or to care for me if I feel sick. As an only child, I don't know how it feels to have a sister, but our relationship comes pretty darn close if you ask me!
So today as my friend celebrates her birthday, like every year, we're gathering together at her parents' house for dinner, chat, some music and a few drinks. I just feel so incredibly blessed for having her in my life and being able to celebrate with her all the milestones. And years from now, when we're old and surrounded by our own grandchildren, we'll look back and remember family gatherings at her parents' as one of the best times in our lives.
Happy Birthday Alena! You're the best!
What's Cooking This Week
Alena along with my mom were the two people who took care of me during my cancer treatment. I was surrounded by their love and now feel I want to give some love back, especially when a birthday dessert comes into play. 🙂
Pink Series: Recipe # 7
Cherry Donuts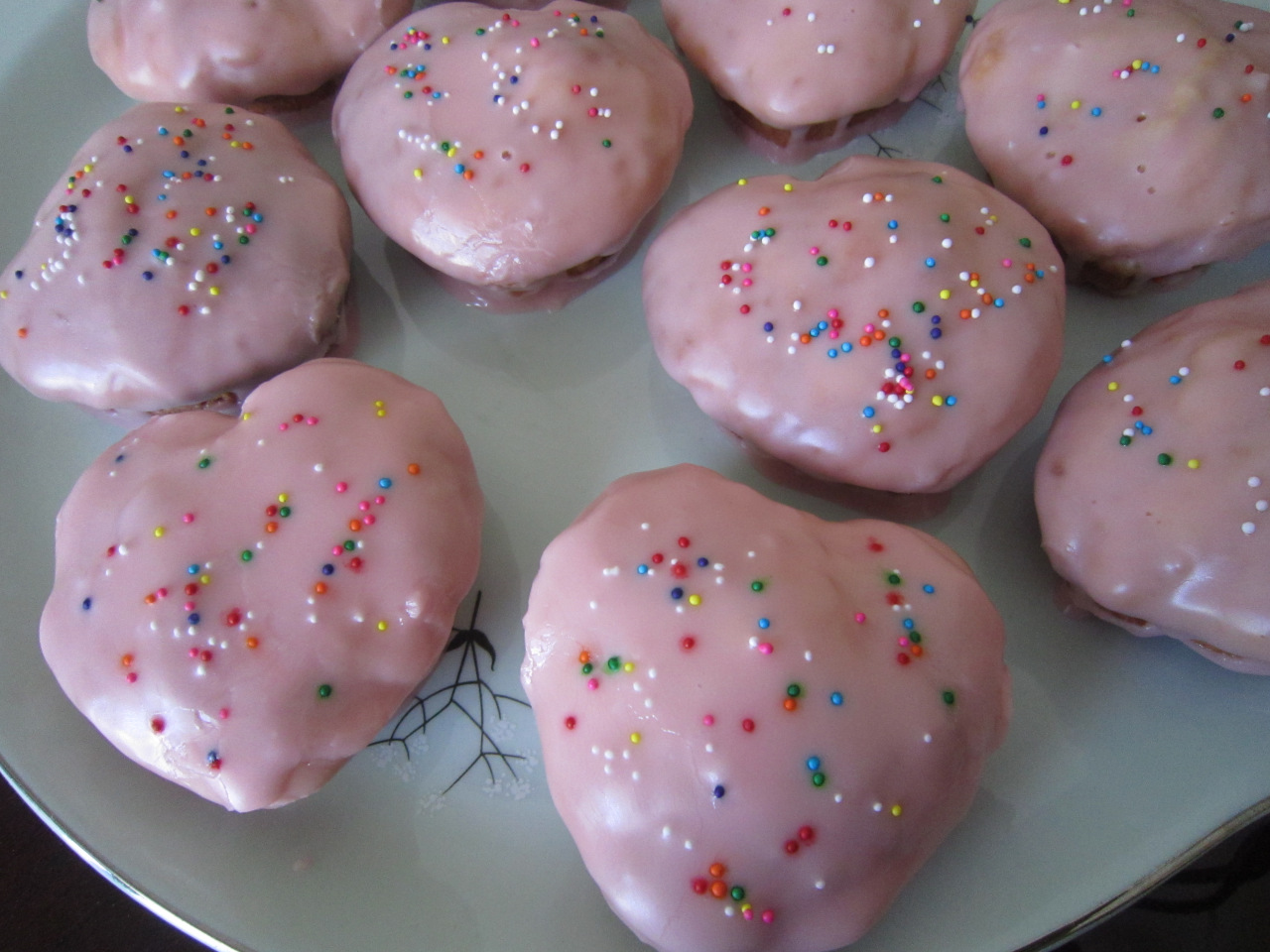 Donuts (makes 12):
1/2 cup of unsalted butter, room temperature
1 cup of sugar
1 1/2 cup of flour (I used Cup4Cup gluten free blend)
2 eggs
1/2 cup of cherry juice
zest from 1 lemon
1 tspoon of baking powder
1 tspoon of salt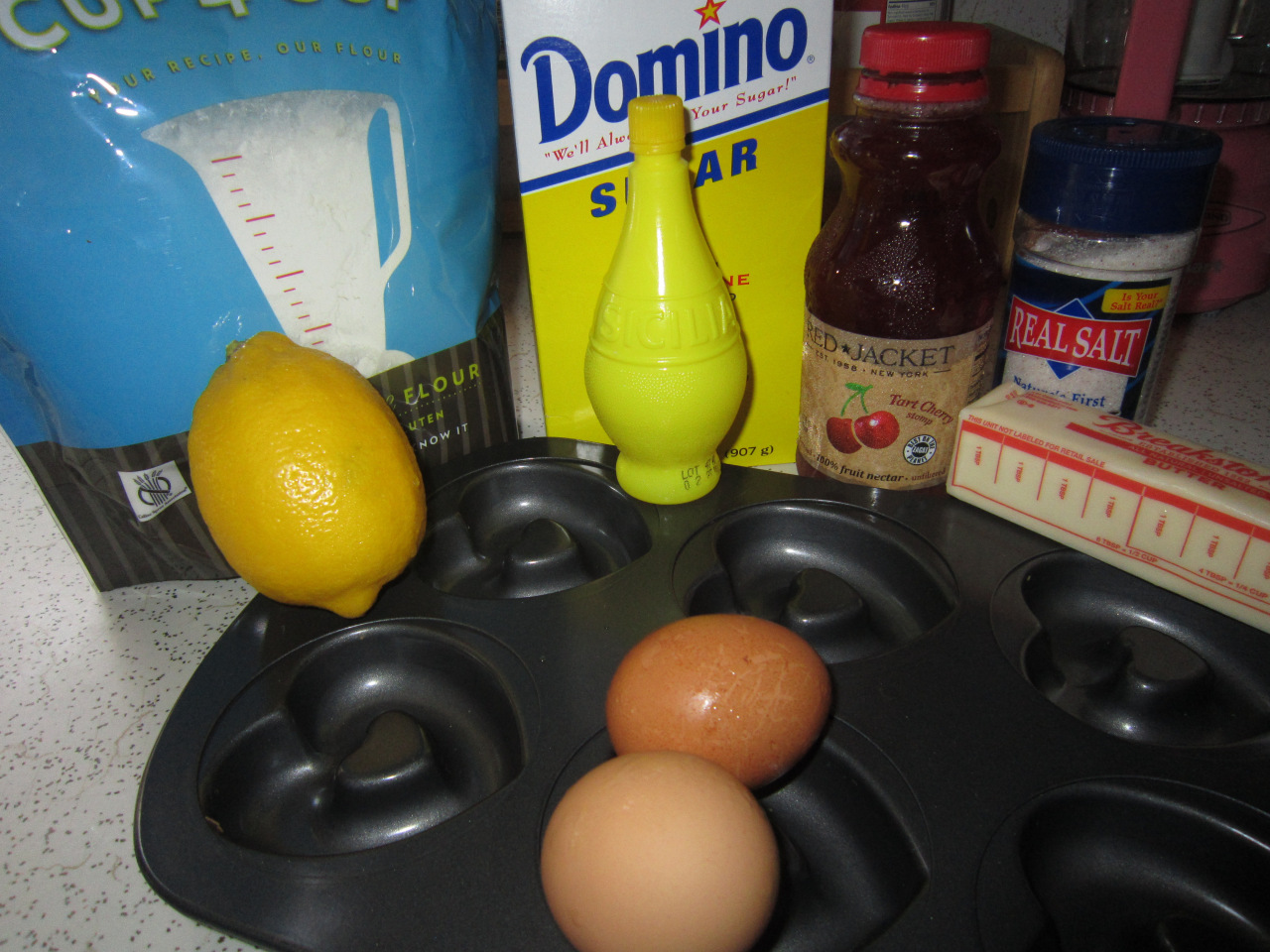 Cream together butter, sugar and lemon zest until light and fluffy. Add eggs, one at a time, and then mix in cherry juice until all is well incorporated. In a separate bowl, combine the flour, baking powder and salt. Add the flour mixture into the wet ingredients and incorporate until all is smooth. The batter will be kind of thick.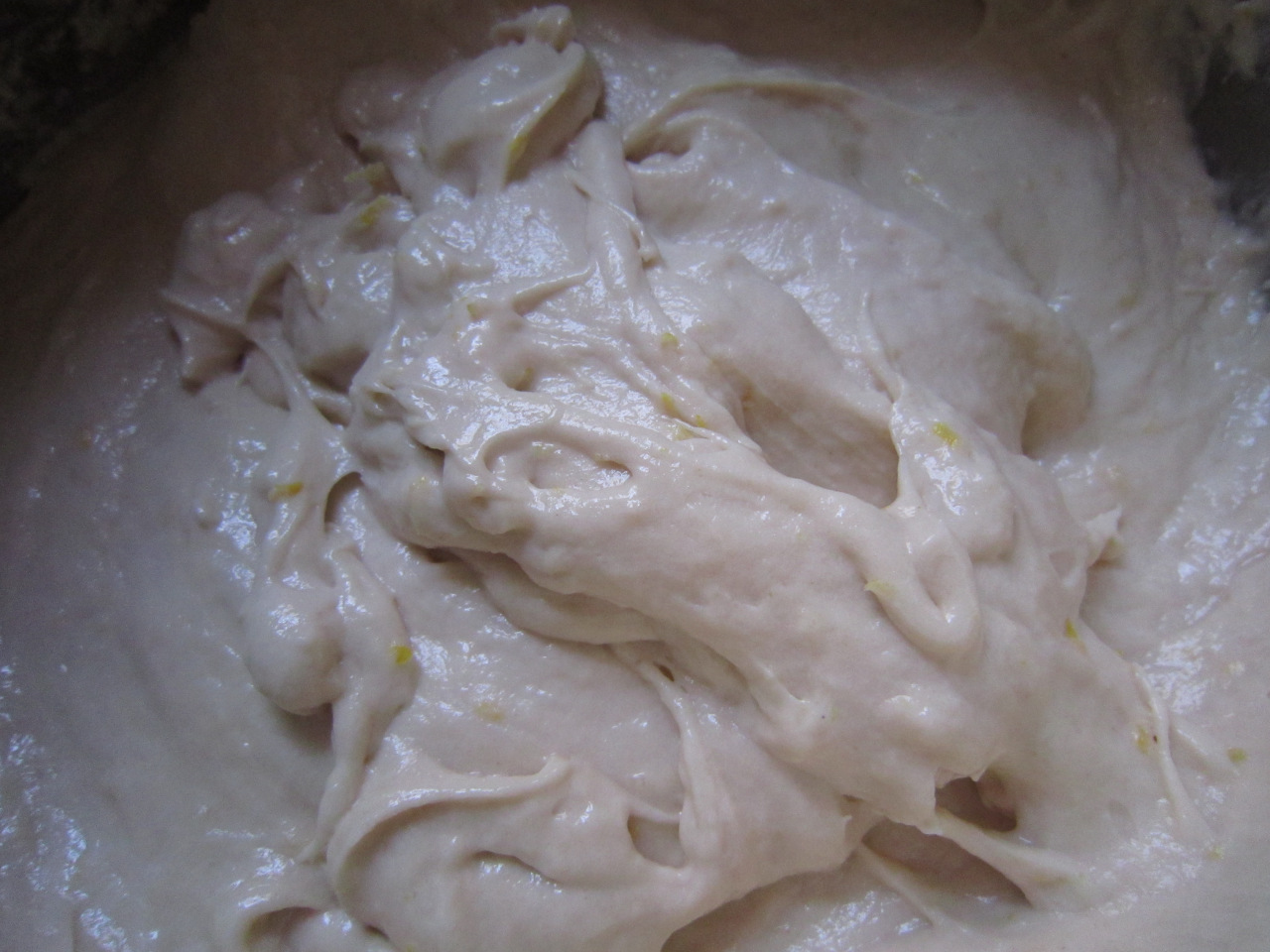 Butter the donuts pans and pre-heat the oven to 400 degrees. Using a pastry or disposable frosting bag, fill the donuts holes with batter. I decided to use the heart-shaped donuts pans, and I actually covered the holes (as when you're talking about close friendships, the relationship is always intact and no holes can break it 🙂 ).
Bake for 15-20 minutes or until the tops are golden and spring back when touched. Cool off completely before glazing.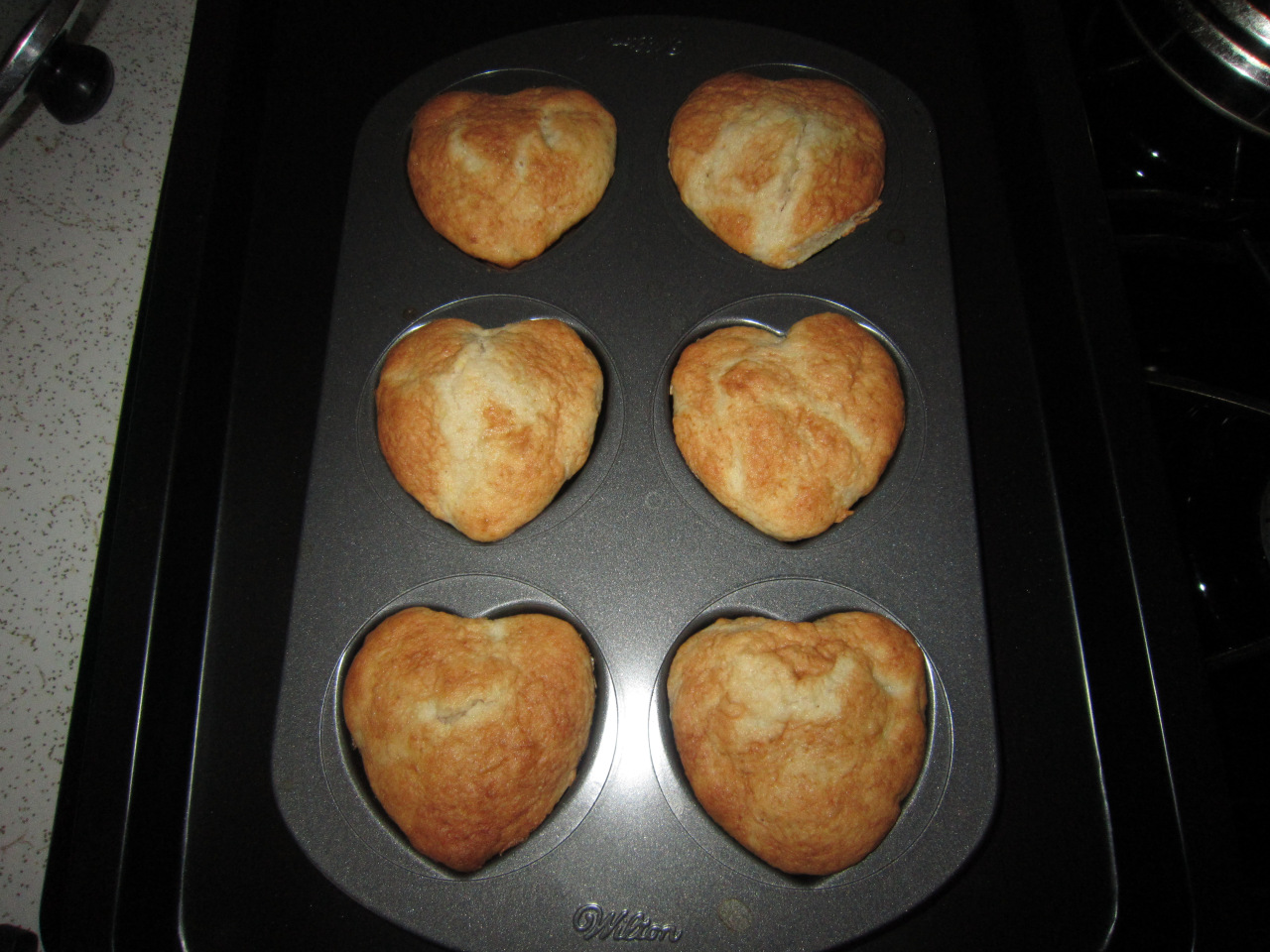 Cherry glaze:
3 Tbspoons of cherry juice
3 Tbspoons of lemon juice
1-2 cups of powdered sugar
Mix together lemon and cherry juices, then gradually start adding powdered sugar constantly stirring. Make sure the glaze is not too runny, add more powdered sugar if necessary. Dip each donut into the glaze and swirl it around a couple of times making the glaze cover the tops evenly, decorate with sprinkles if desired,  let them dry for about an hour.
The donuts taste just like cherry lemonade, full of tangy and sweet flavor. If you don't make them now, they are awesome for Valentine's Day. 🙂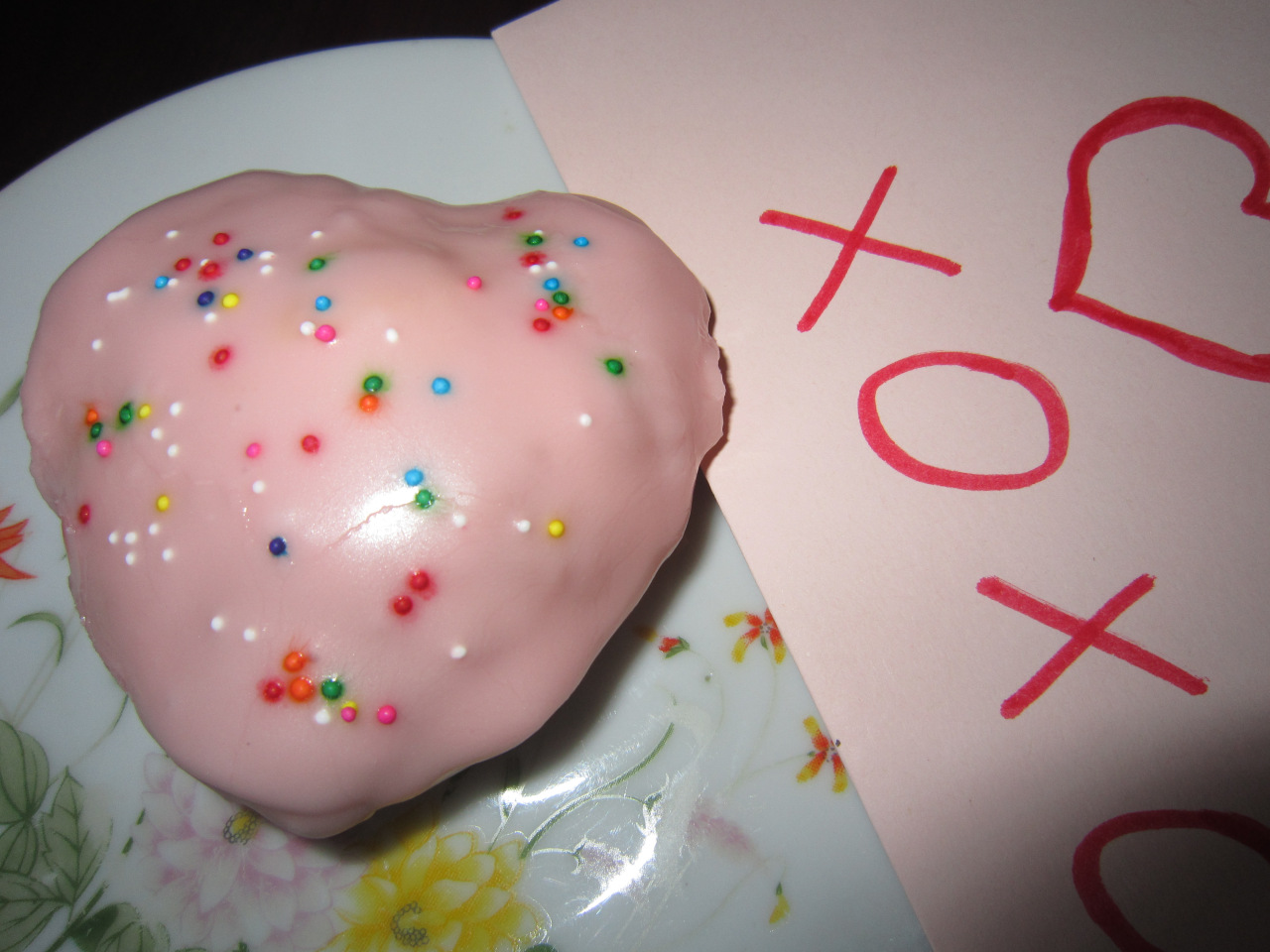 Enjoy!