Welcome to The Green Market!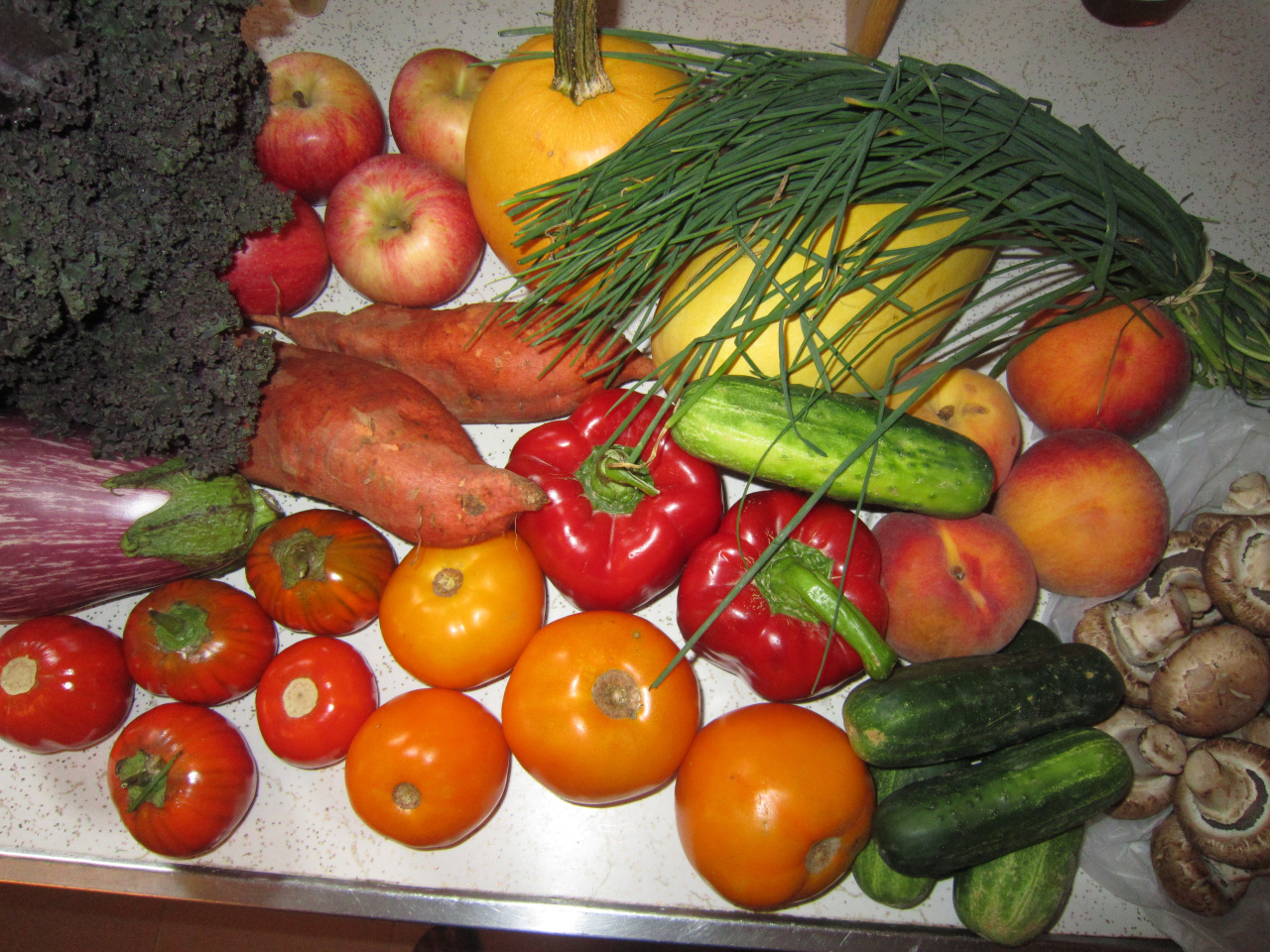 This summer something wonderful moved in our neighborhood. The green market! Every Sunday from June to November we get to enjoy some produce and occasionally sweets and breads  straight from the local farmers. And even though it's tiny comparing to let's say The Union Square Market, it's still great, plus you can't beat the location of mere four blocks from my house.
This particular Sunday, a lot of veggies looked especially appetizing. 🙂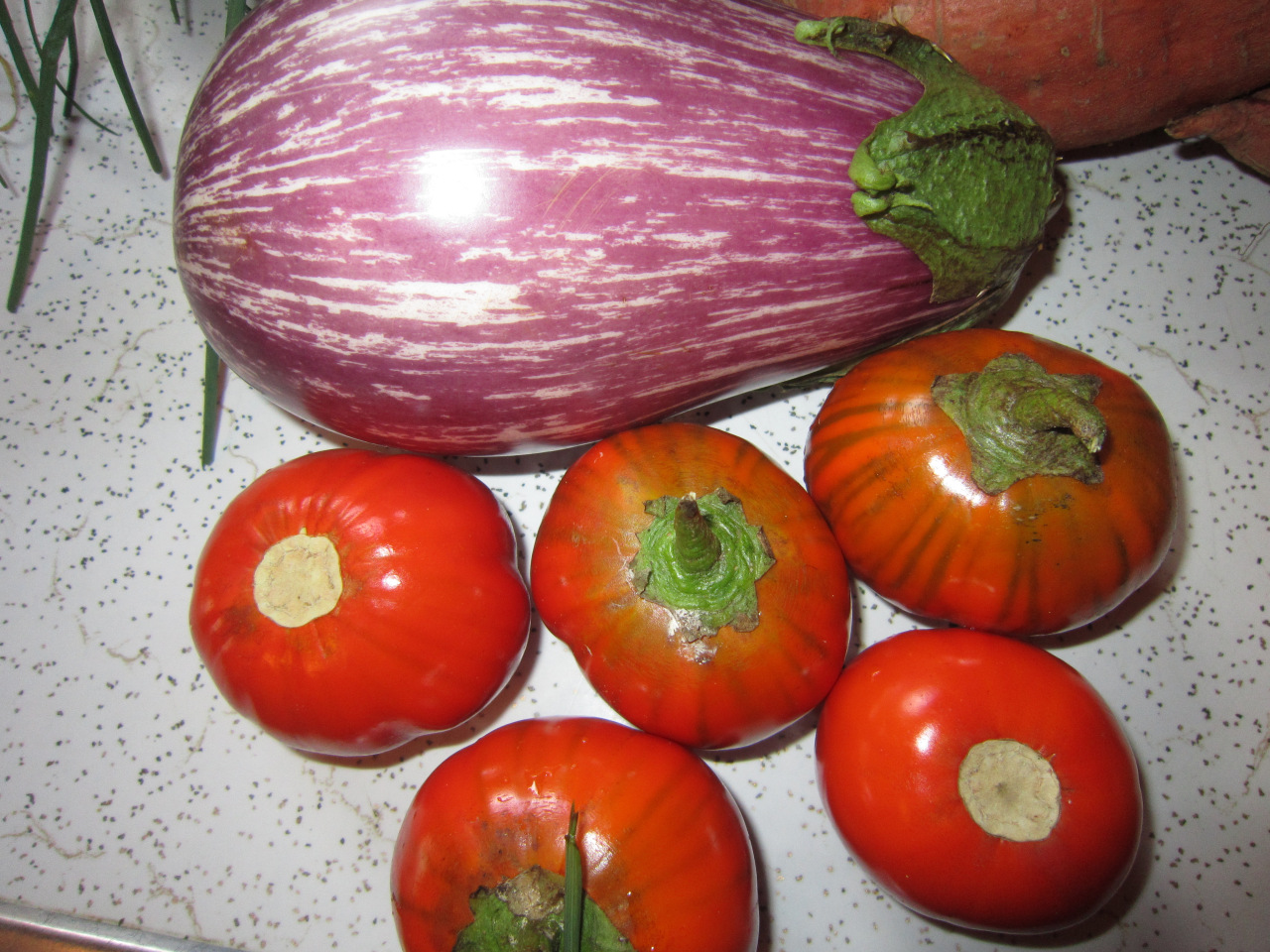 When I saw these delicious looking striped and Indian eggplants, I immediately knew what will be cooking this Sunday! I was craving some comfort food, something that reminded me of my childhood and many family gatherings that we all had, the thoughts about those times and some people who are no longer on Earth brought me to this recipe that's a great transition into the Fall season.
What's Cooking This Week
My great-aunt Maria was a wonderful hostess and an amazing cook. From salads to meats to cakes and pies, anything that she made tasted great and was "heavily sprinkled" with love for her family. This recipe was her favorite that we all got to enjoy during many holiday and birthday gatherings. I know this Sunday I was not alone in my kitchen. I felt her spirit guiding and encouraging me every step during the cooking, and then she sat at the table with us to enjoy her signature dish once again. Hope you like it too!
Ratatouille (Russian Style)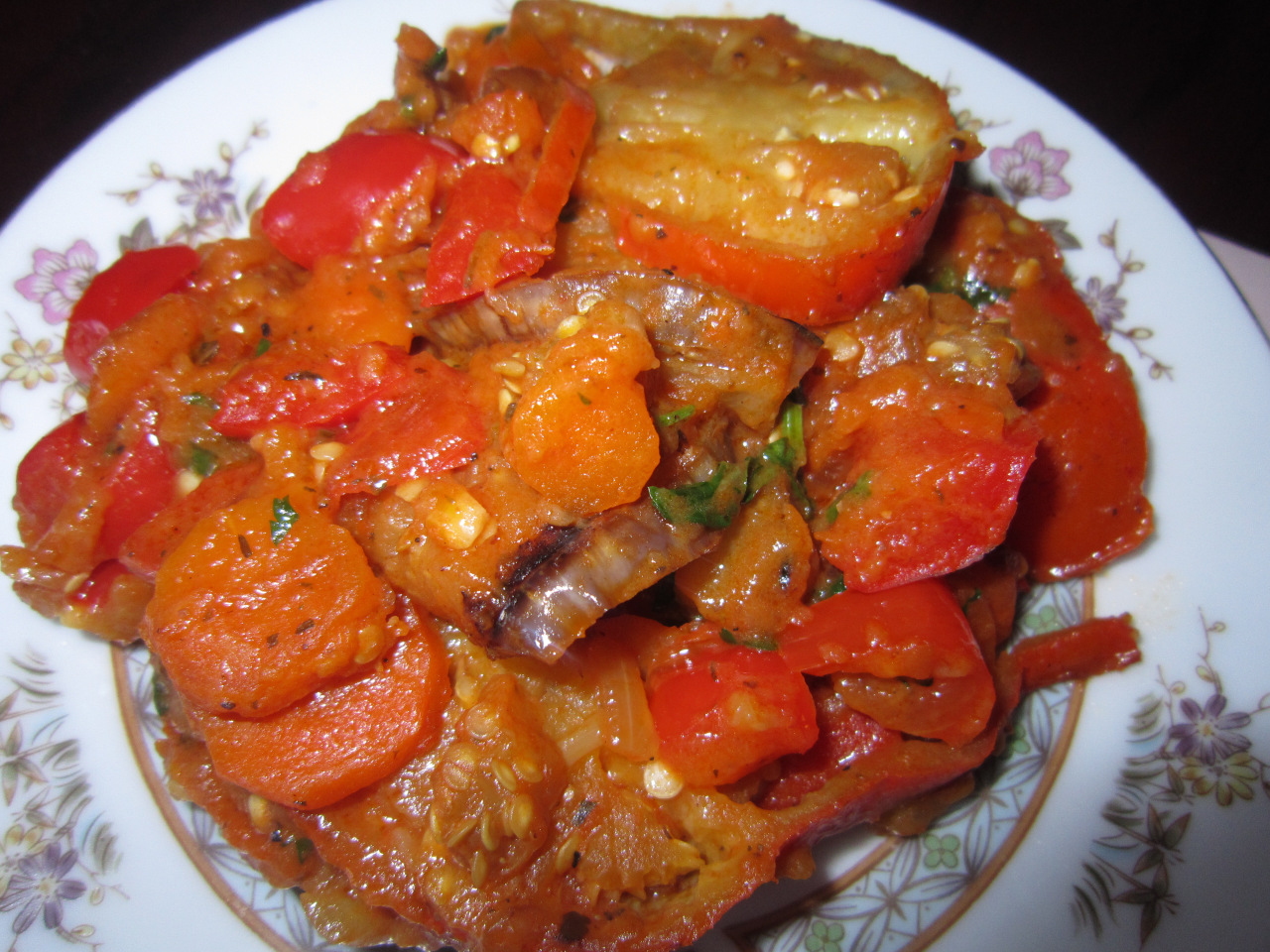 2 medium eggplants (or the combination I used)
1 onion
2 red peppers
2-3 carrots
2 tomatoes
2-3 garlic cloves
2 Tbspoons of tomato past
flour for coating (I used Better Batter gluten free mix)
3 Tbspoons of cream (I used dairy free Mimic Cream)
1 tspoon each, dried oregano, thyme, marjoram
olive oil
salt, pepper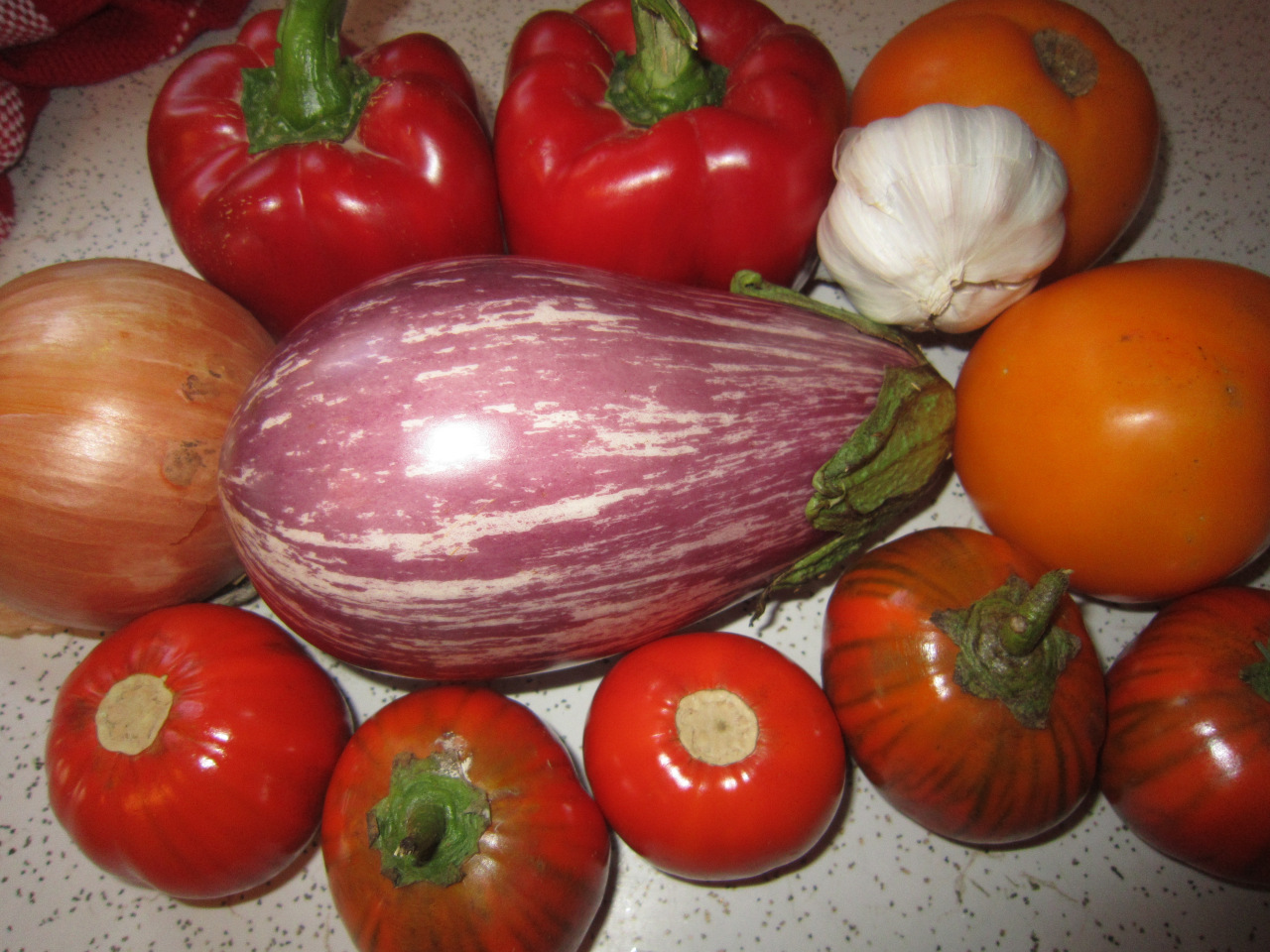 Slice the eggplant making thin rounds, sprinkle everything with salt and let it sit in a big bowl for about 15-20 minutes or until the slices release some of the moisture. Then rinse the slices under cold water and pat them dry. Heat up some olive oil, flour each eggplant slice and start frying them about 1 minute on each side (or until they look slightly golden). Do it in batches if you have to.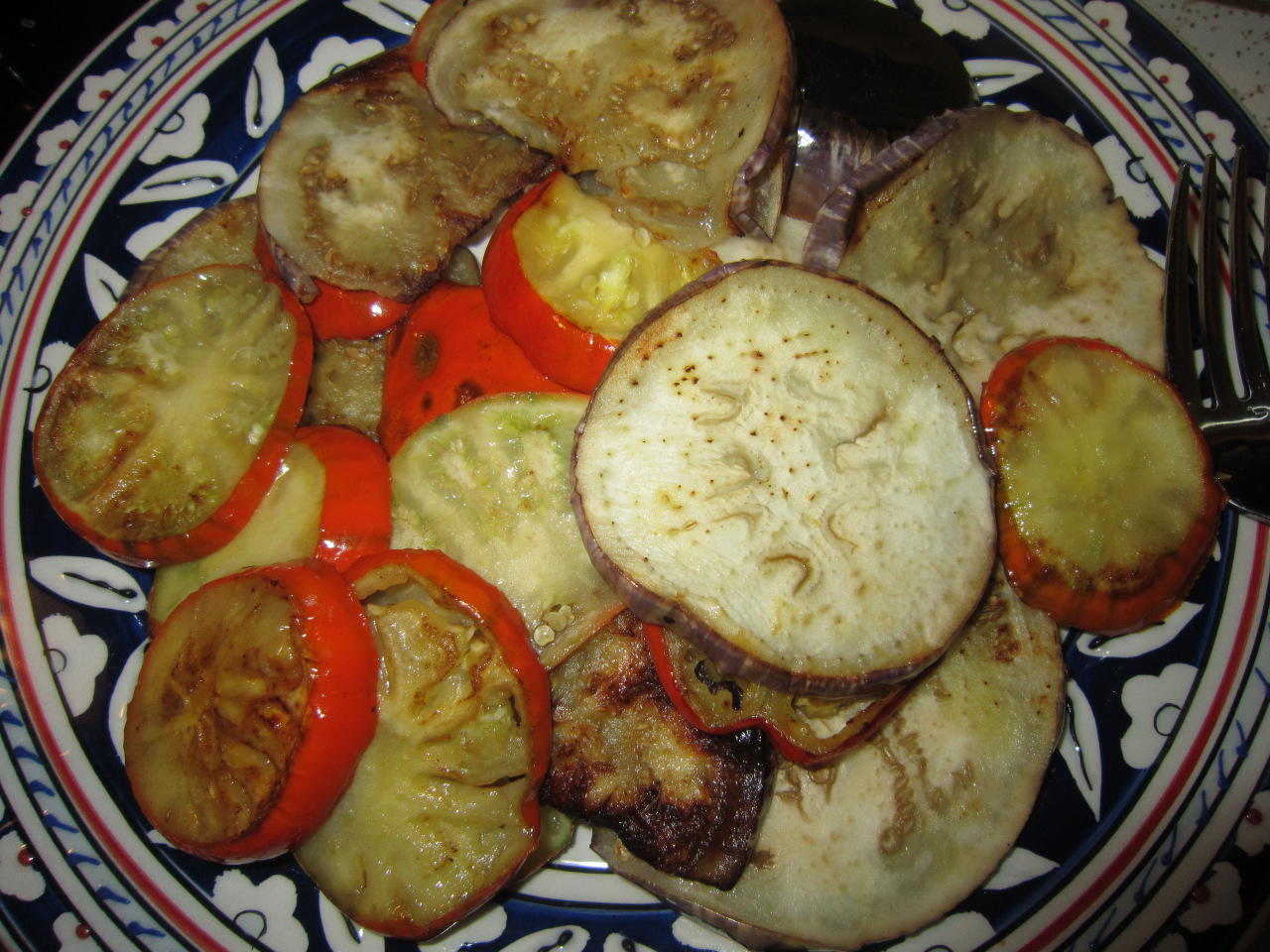 While the eggplant is cooking, thinly slice the onion and garlic and lightly saute them for a couple of minutes, cut the carrots and peppers into thin slices/pieces and add to the onions and garlic, saute till half way done. Then add cooked eggplant slices and saute everything together till just about done, season at the end.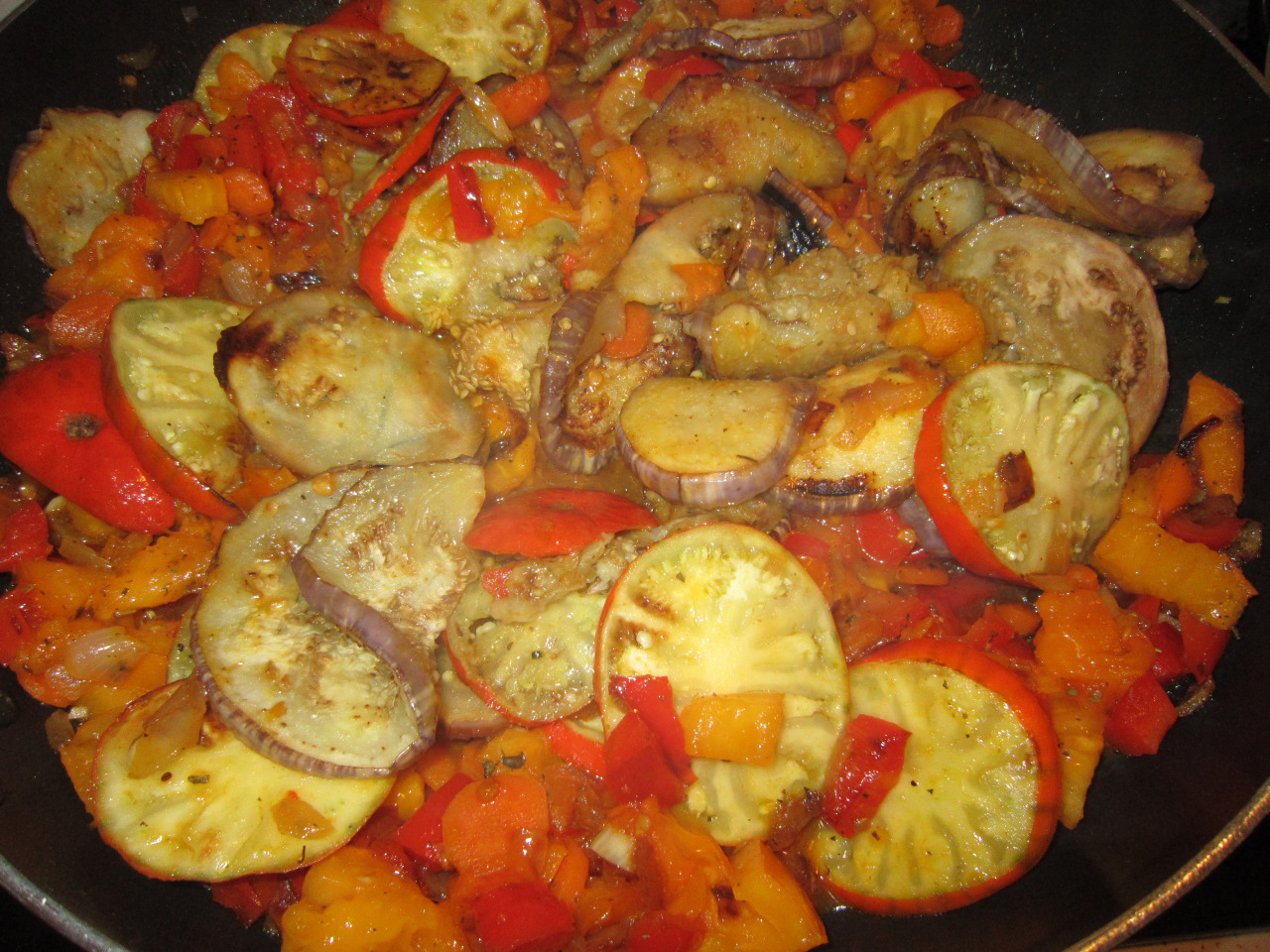 Stir in tomato paste and cream, finish cooking for another 1-2 minutes. The dish is good either warm as a side dish or cold as an appetizer or a dip. Here I'm enjoying it with a grilled pork chop and corn.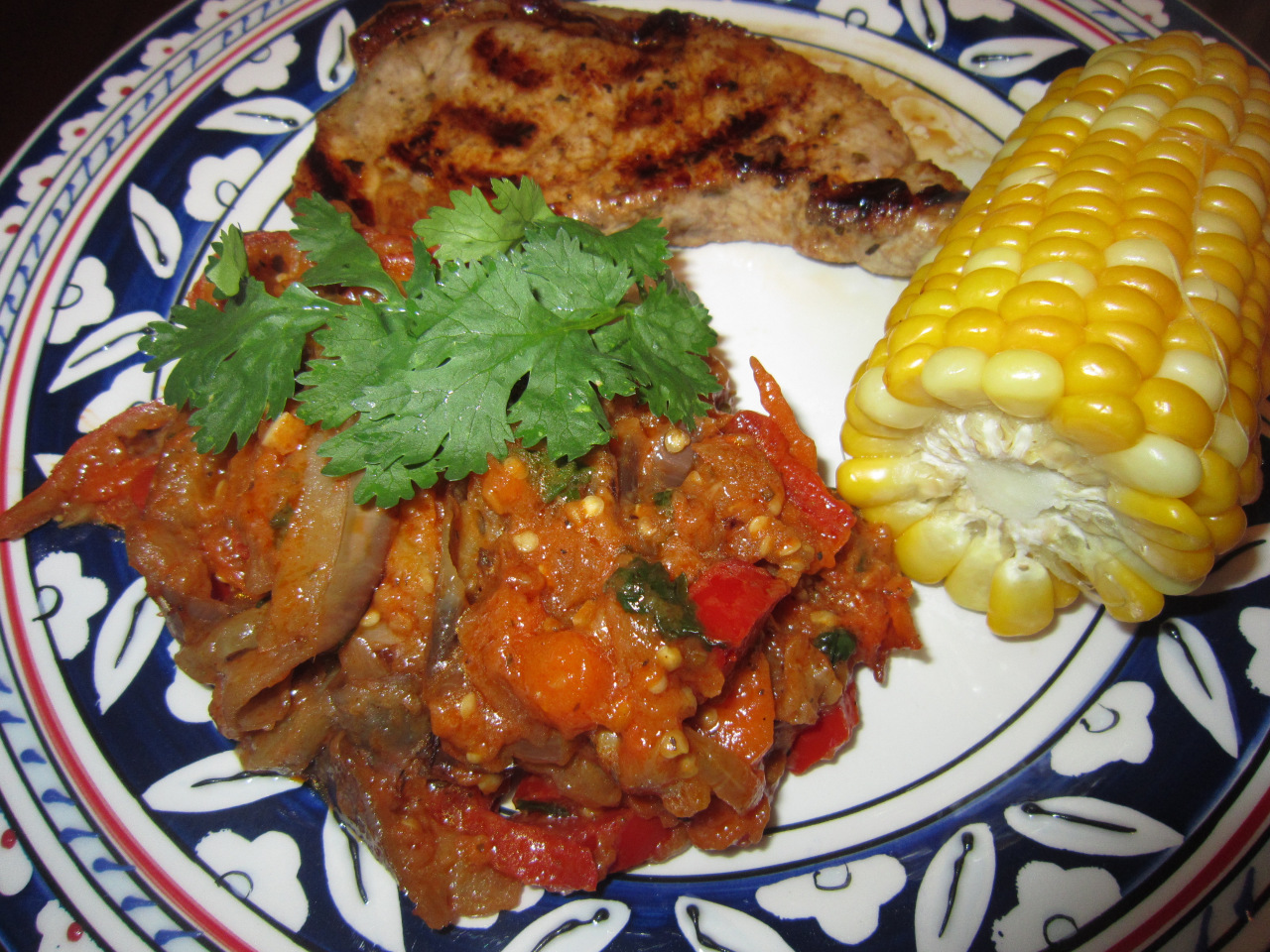 Enjoy it too!