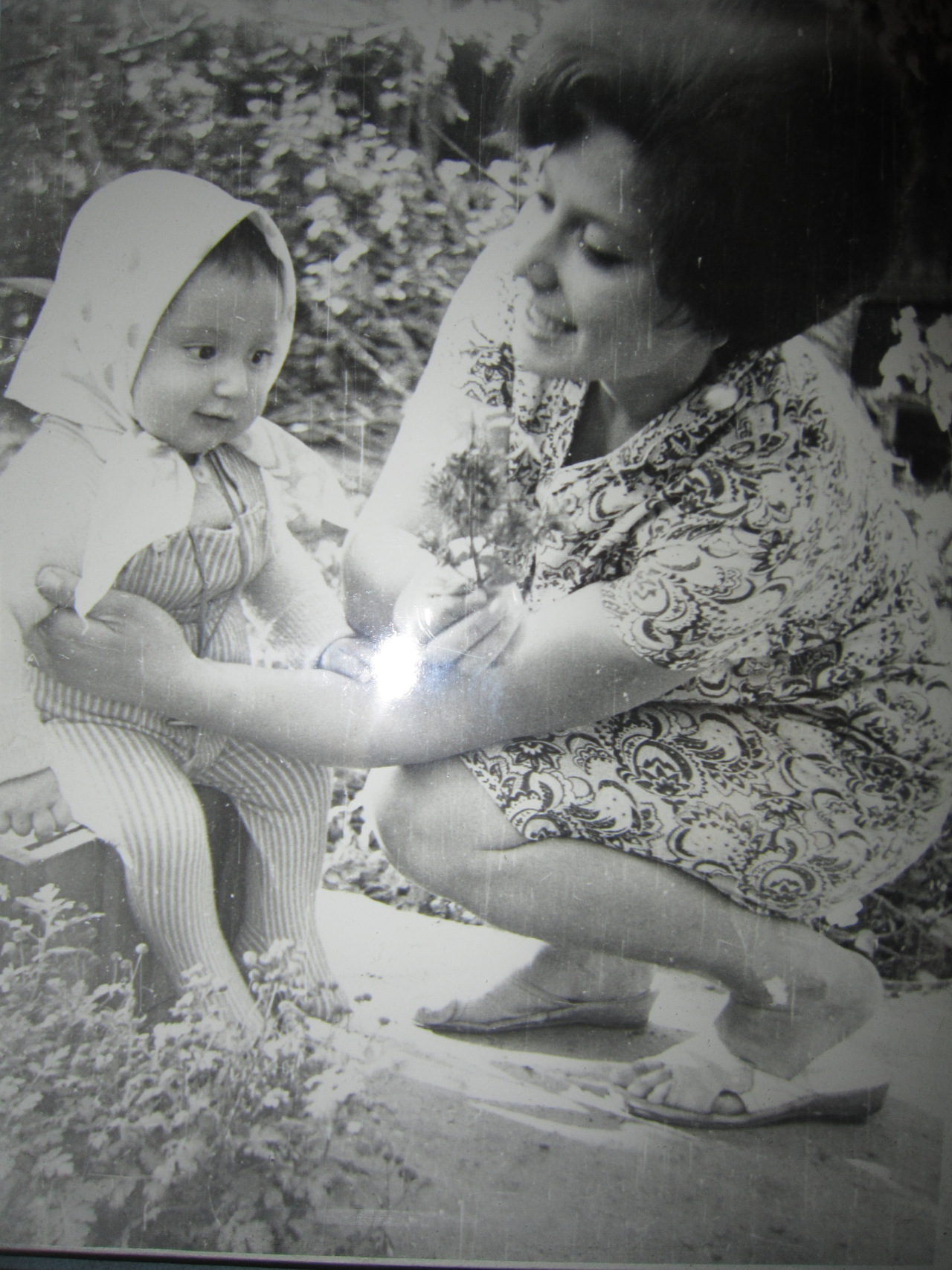 How do we learn about love?
From the love feeling we experience first. From the bond that is ever-present, that transcends any time and distance and is always with us till the day we die.
We learn love from the first person that loves us. Mother! And then we re-live it again when we become parents ourselves.
Today is my mom's birthday. This is my love letter to her that I could've written on any given day.
Mama,
As a little girl, I thought you were the most beautiful and strong person in the world. Nobody could compare to you, and nothing felt better than falling asleep in your arms while you stroke my hair.
As a young person, I was pushed and supported by you even though you didn't always agree with my decisions. That's how I learned unconditional love.
As a mature adult, I got to experience being little again when you cared for me during a long cancer treatment. That's when the bond became even stronger.
I love you for who you are, strong, independent, energetic, loving and caring. I love you for always being present in mine and my son's life. I love you for all the sacrifices you made to get us both where we are today. I love you for joining me in my cancer fight and for every single day you spent with me when I was too weak to even open my eyes. I love you for believing in me and knowing that there will be a day when I'm well again. I love you for allowing me to be vulnerable and strong at the same time.
I love you just because you're my mom!
Happy birthday Mommy, hope you enjoy your day!
What's Cooking This Week
Well, since we're celebrating, it's time for something special and indulgent. Without any regards for calories and dietary restrictions (except for gluten, can't compromised on that).  Cheesecake is one of those cakes that immediately comes to mind when Italian desserts are mentioned. Everybody's favorite is always a crowd pleaser, birthday or not.
Recipe # 11
Tortina di Formaggio e Fragola
(Strawberry Cheesecake Cupcakes)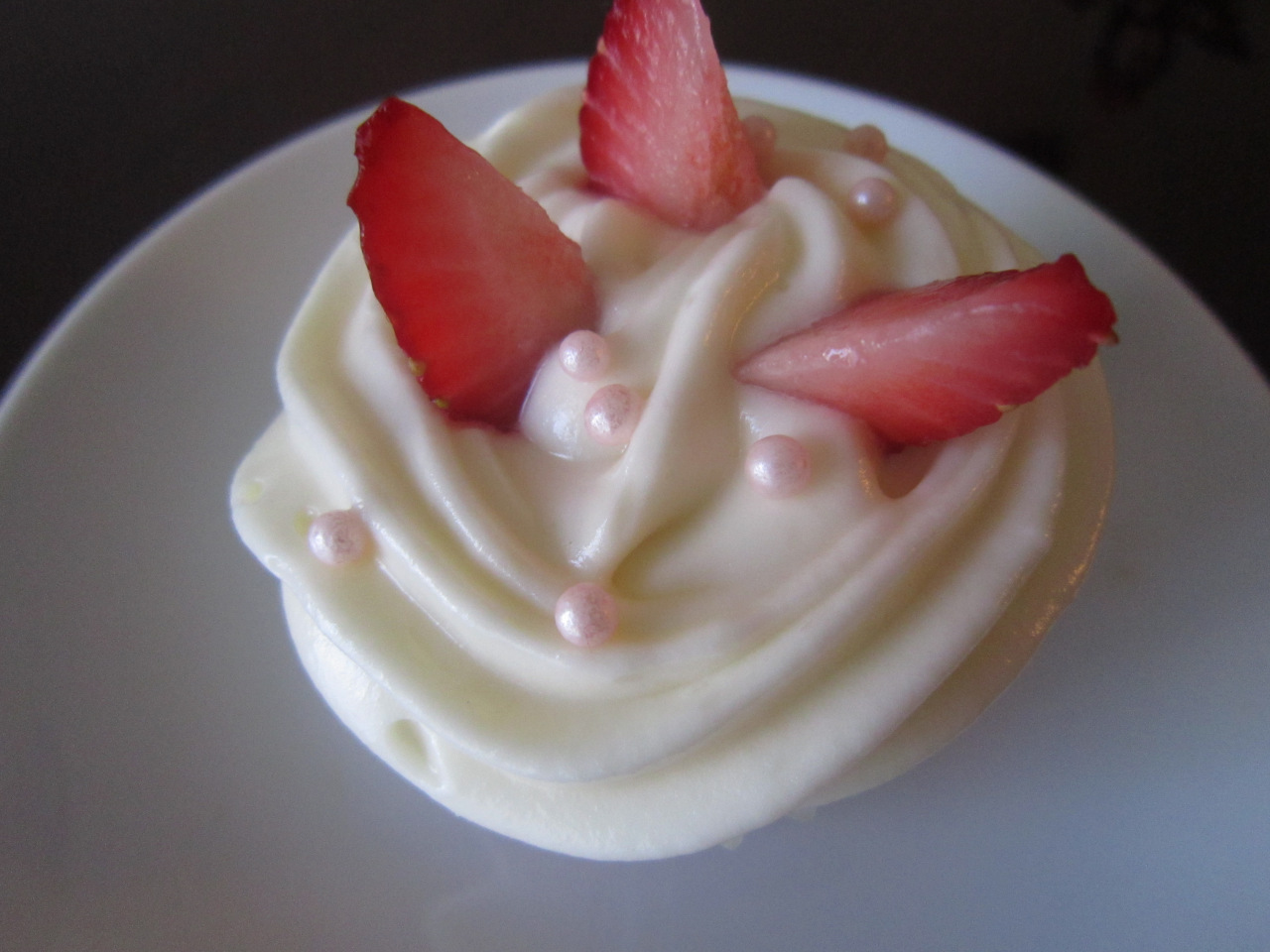 Cupcakes (makes 16-18):
1 package graham crackers (I used gluten free)
12+12 Tbspoons of unsalted butter, room temperature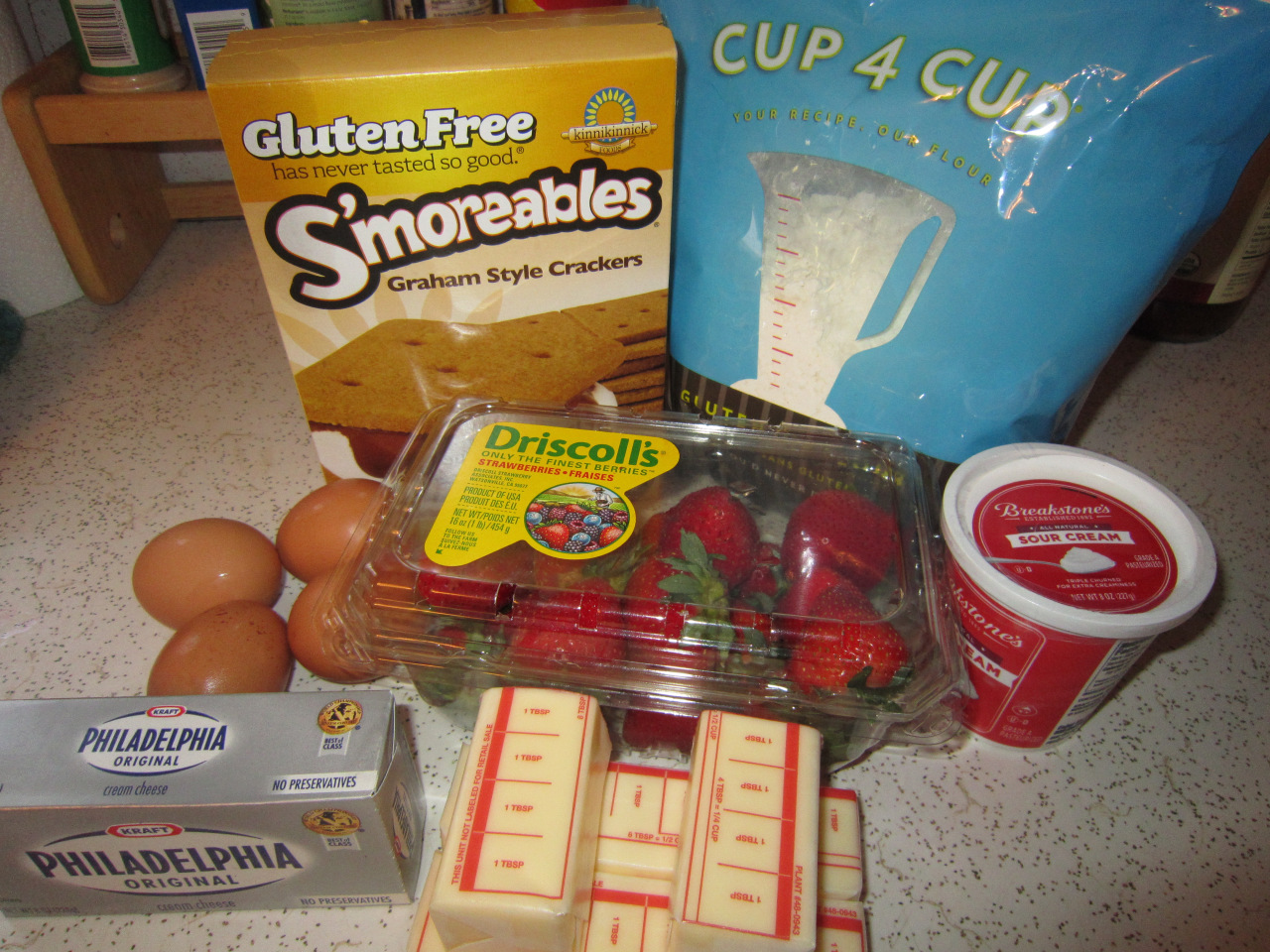 1 1/2 cup of flour (I used Cup4Cup gluten free mix)
1 tspoon of baking powder
1/2 tspoon of salt
1 cup of sugar
1 tspoon o vanilla extract
1/2 cup of sour cream
4 egg whites
2 cups of strawberries, cut, plus more for garnish
Frosting:
16 oz of cream cheese
2 sticks of unsalted butter
3 3/4 cups of powdered sugar
1 tspoon of vanilla extract
Preheat the oven to 350 degrees. In a food processor, combine broken graham crackers and 12 Tbspoons of butter until the mixture sticks together. Drop a spoonful into each lined cupcakes pan and press with your fingers to make the bottom crust. Bake for about 5 minutes or until the tops are slightly browned, cool them off.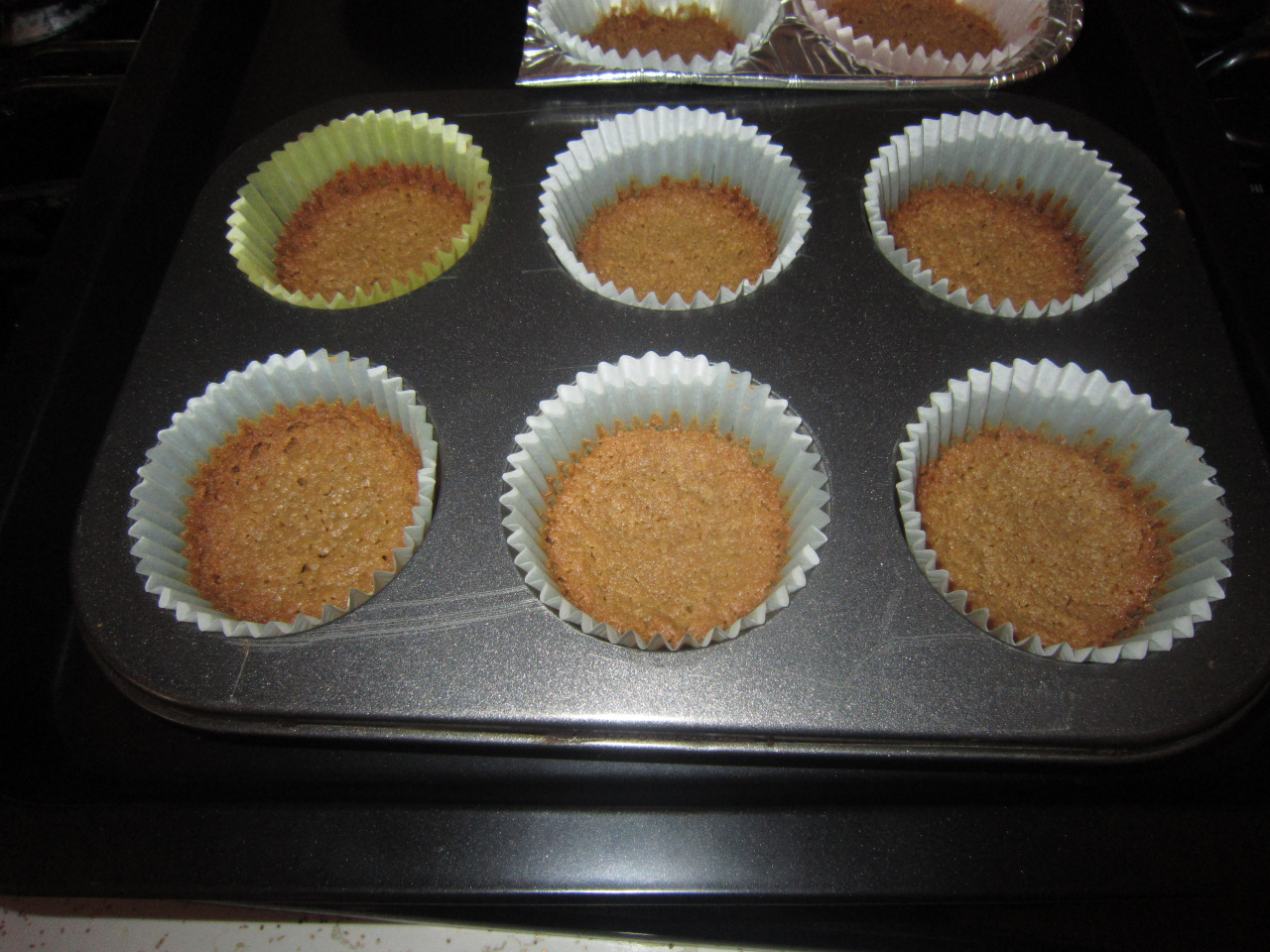 In a small bowl, combine the flour, salt and baking powder. In a big bowl, beat together 12 Tbspoons of butter and sugar until light and fluffy, then add vanilla and mix well.  Add about half of the flour mixture, mix well and then add sour cream and incorporate it in the batter, add remaining flour mix and beat on low speed.
In a separate bowl, beat the egg whites until soft peaks appear (don't over-beat).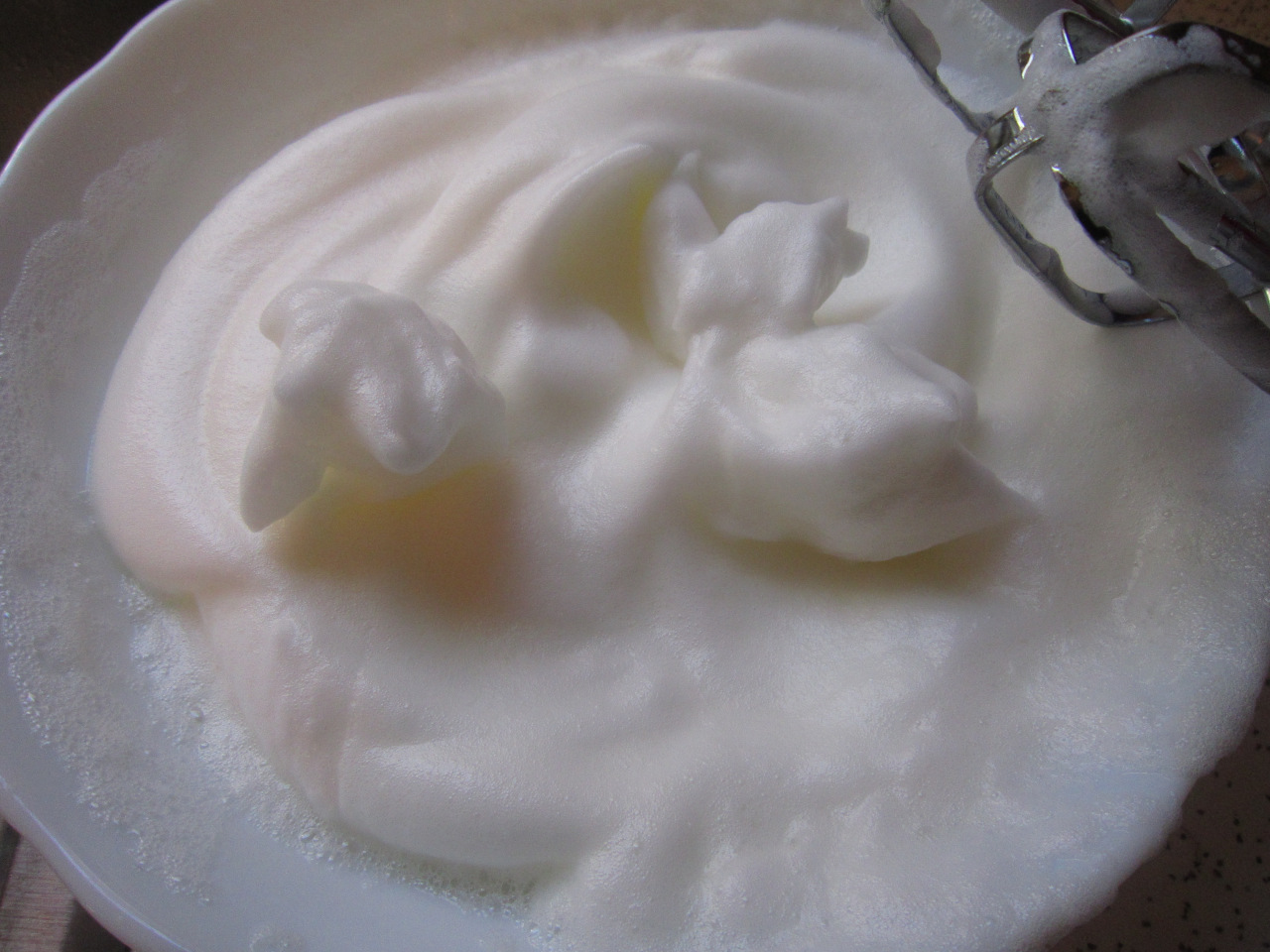 Fold in about a third of the egg whites into the batter, add the rest of the egg whites, then fold in chopped strawberries.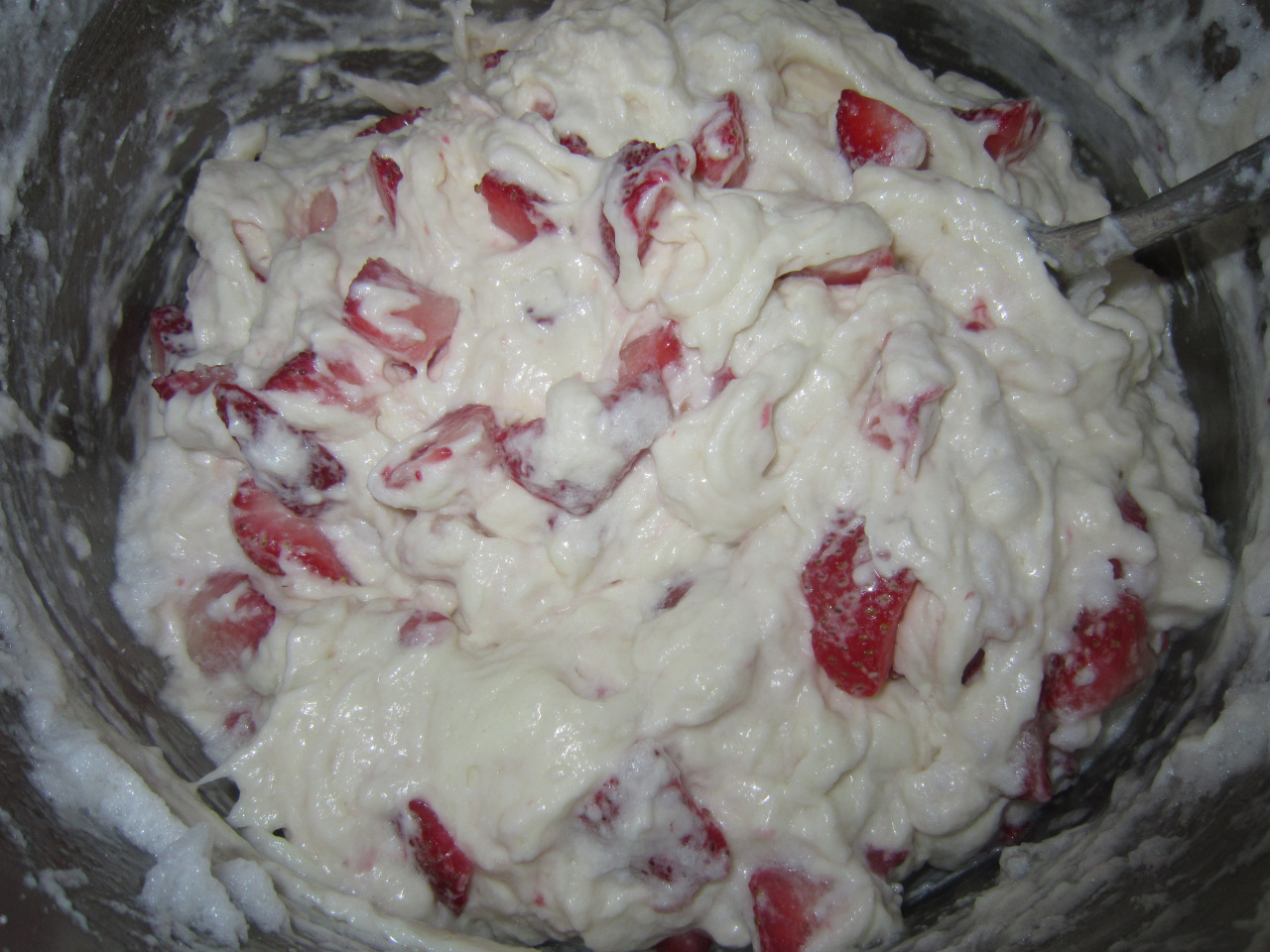 Fill the cupcake liners about 3/4 full with the batter. Bake for about 20 minutes, then let them cool off completely.
(Good enough to eat already). 🙂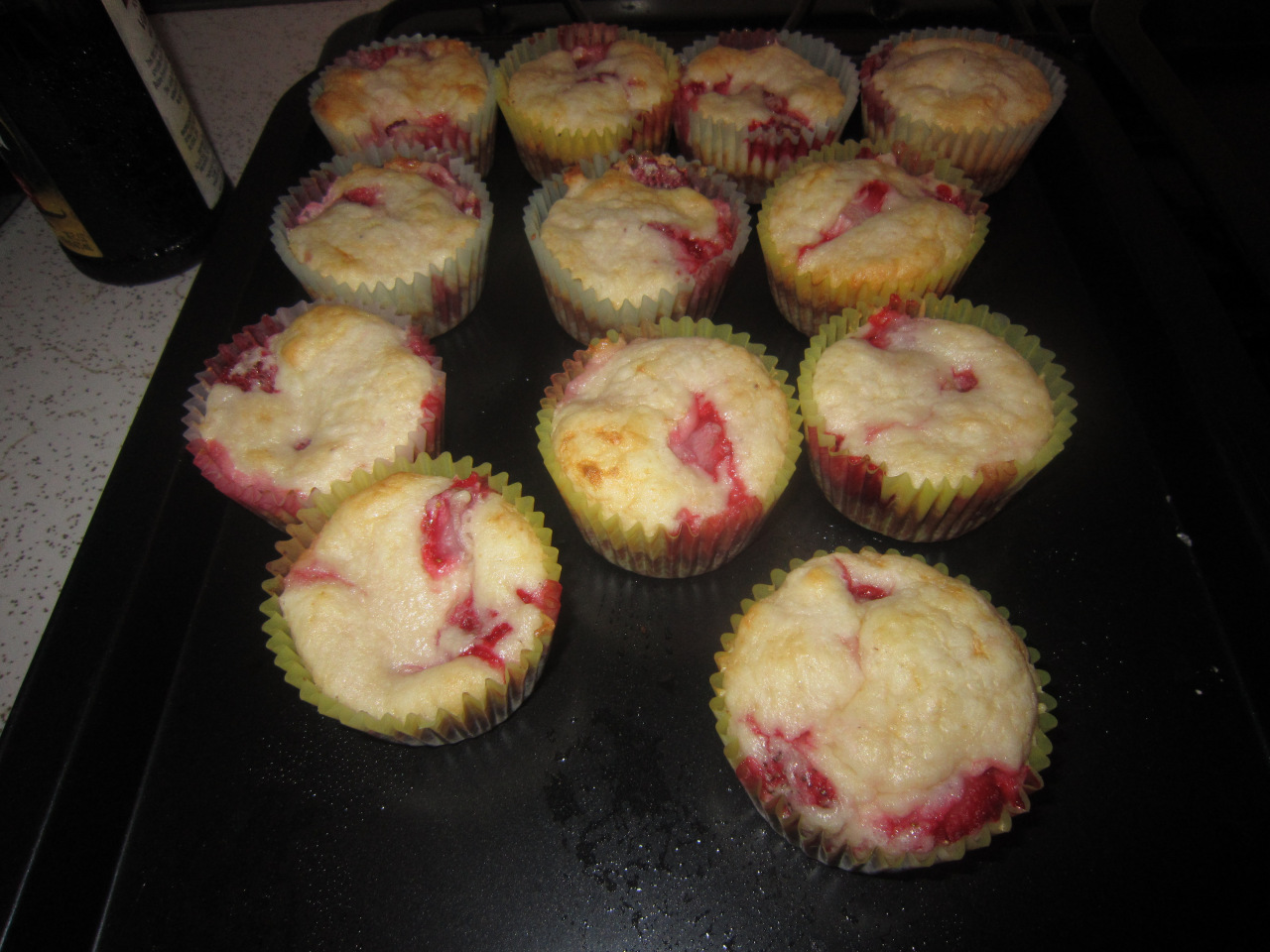 While they are cooling off, make the frosting. Cream together butter and cream cheese, then add vanilla and then gradually add powdered sugar, mix until all is well incorporated.
(Licking the spoon is not only optional, it's mandatory). 🙂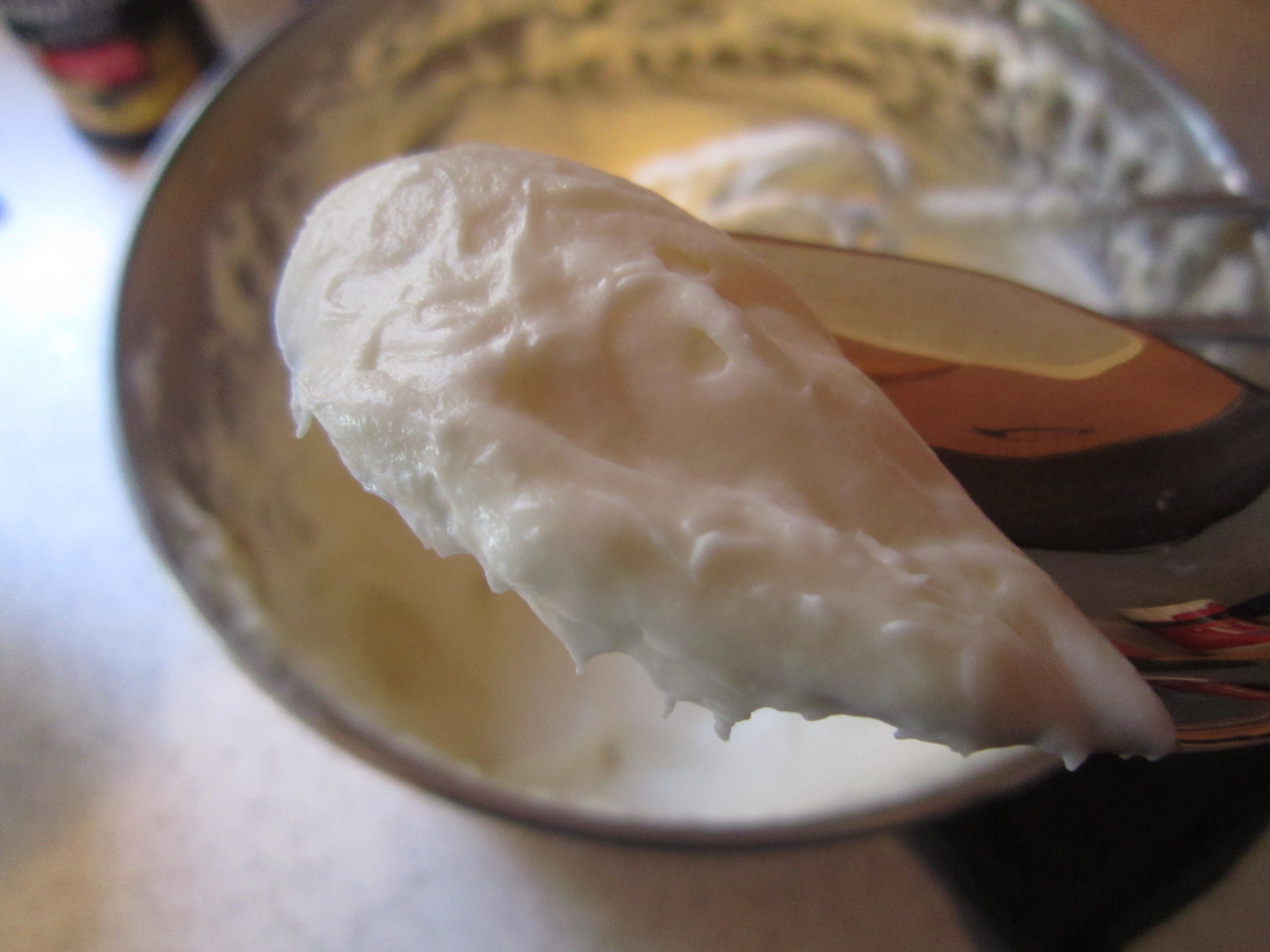 Refrigerate the frosting for about 45 minutes to an hour, then pipe it over the cupcakes, garnish with strawberries.
I don't blame you if you want to eat one right on the spot!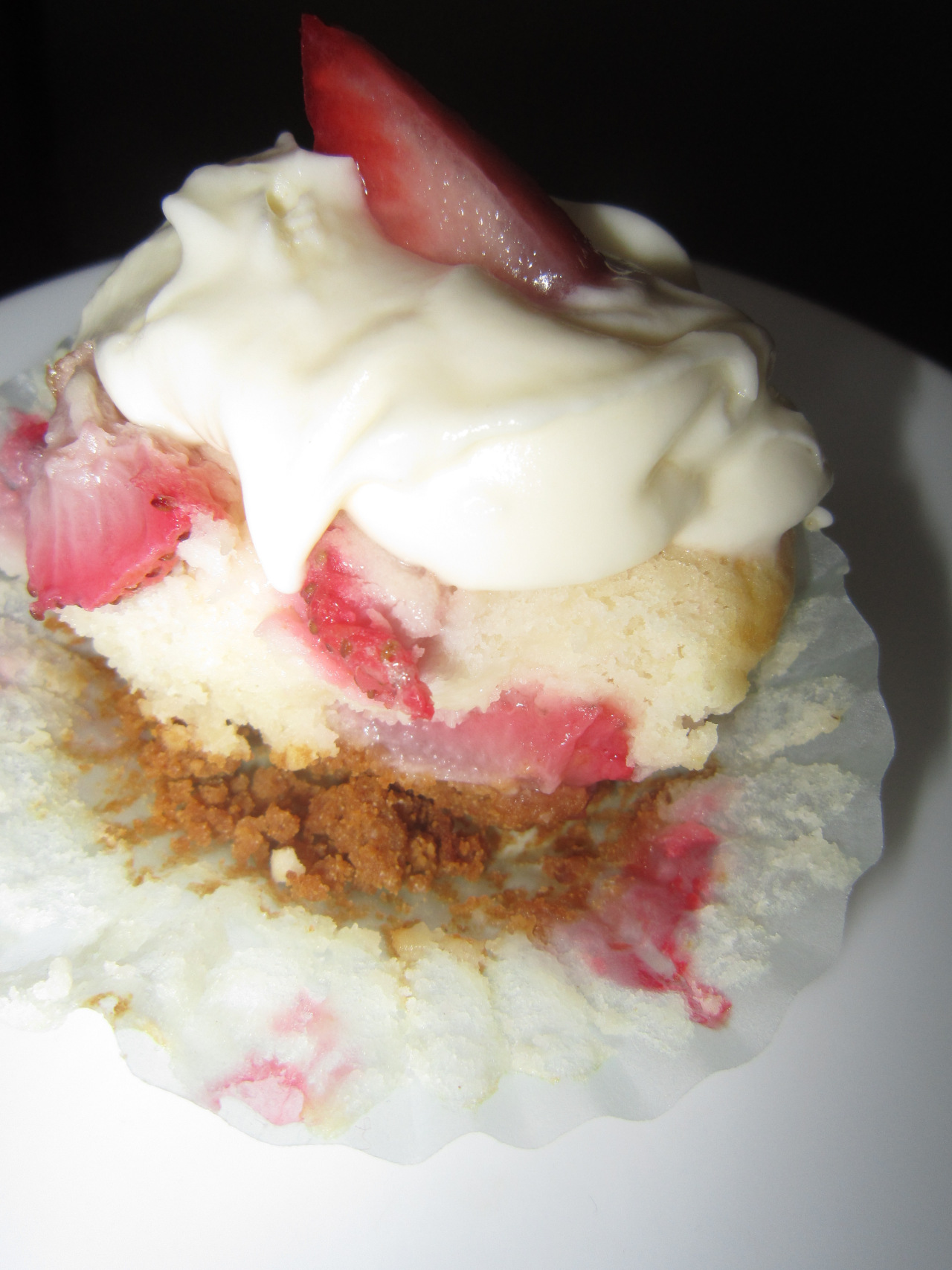 Happy birthday Mama! Hope you enjoy them!
Based on this recipe http://joylicious.net/2011/06/27/strawberry-cheesecake-cupcakes-2/